I cannot imagine that one month has already passed and we are in a new month already. Last month was pretty fast for me. On the occasion of Hive power-up day, I have powered up 250 Hive today. I wanted to do more but I recently converted most of my liquid to HBD in the process of booking some profits. It appears that the price of Hive is not going to go down at least for some time now. The market appears to be very strong and the price of Hive appears to be super strong above 1$. My next trading opportunity would be after the price hits below 80 or 90 cents again which is unlikely to happen for another few weeks possibly.
Every month 1st date is considered Hive Power Up day. Usually, I power up Hive on that date. Last month I missed the date but this month I had to do it because I was going to complete my goals with the power-up. I'm close to reaching 30k Hive power which I think can be considered as already done. For the next quarter, I have to start thinking about setting new priorities and new goals.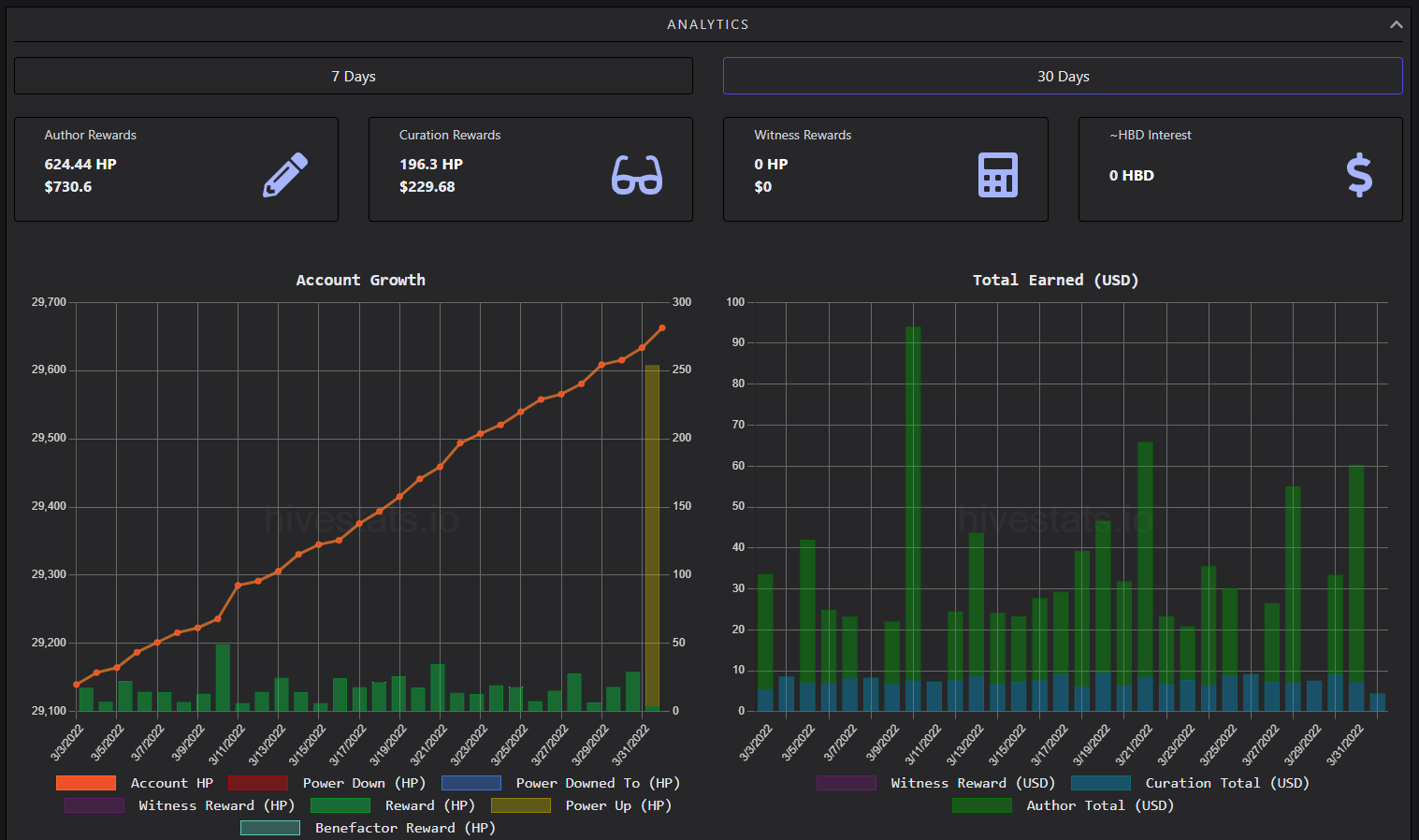 From today onwards crypto taxation starts in India. We are still not sure how this will work but I've not planned to withdraw any funds yet to my bank account. When I'm doing so, I'm going to be paying the 30% flat tax on the crypto I would be withdrawing. For people who are already in the 30% tax slab, this is not going to be anything new. Only people who are currently not paying taxes would find this huge. Otherwise, even if this was going to be income from other sources 30% tax is anyways going to be applicable.
In the last month, the price of Hive was going up and down giving us the opportunity to do swing trades. I managed to make some decent profit but this is no longer an option because the price of Hive is going to stay high for some time at least. I actually wanted to power up more than 250 Hive today but it is not a wise time right now to do power up instead, a good time to power down some Hive and book our profits. But I still want to do it to complete the goals. The Hive that I'm powering up right now is going to be a good passive income in the future.
---
If you like what I'm doing on Hive, you can vote me as a witness with the links below.
Vote @balaz as a Hive Witness
Vote @kanibot as a Hive Engine Witness
---
Posted Using LeoFinance Beta