A few days back, I came to know about a project called Our Glass. Two days back this project had its prelaunch and the tokens were out in the market. The official launch is not yet announced. They have defined a roadmap and are working towards that.
For now, we are getting the updates from their Twitter page. That is where I found out that their website is ready. The website now has all the information that a person would need to get started.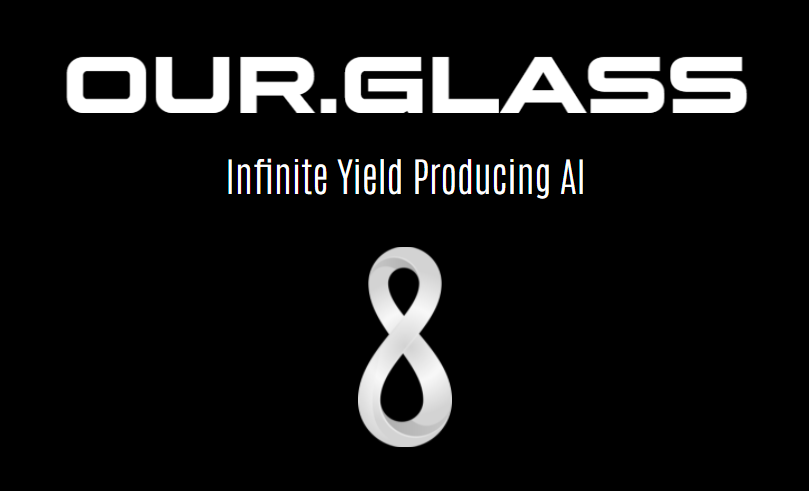 It was exciting to be one of the buyers during the pre-launch. I'm still not sure how far this project would go. But the current status itself is making me happy. I already see a 3X on my investment though I did not invest much.
I wanted to get into this project after hearing about this from an authentic source. Another reason is that I will not be losing anything because I'm anyway going to invest only 6$ which is not a big deal. Like I said my 6$ worth tokens are already 3X and imagine people who invested more than 100$. The project has not even launched. The FOMO started when the team was ready with the concept and it was discussed among a closed group.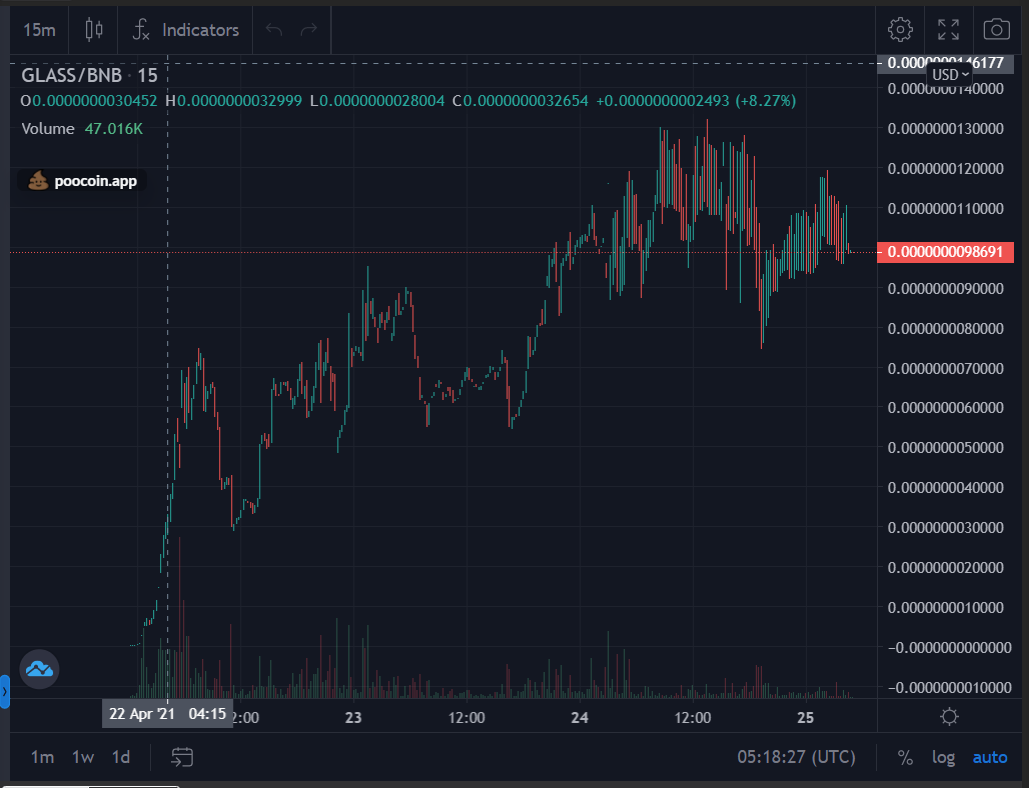 After it was all ready, they started entering into social media and announcing their project. The pre-launch happened two days back and a few hours from there, I was able to grab some GLASS tokens in my bag. I definitely don't know how far this can go but the chart is looking good so far and the price is far away from my bought price making it a little bit safe for me. I'm not going to sell anyways but I can at least be free that I'm in profit already.
Another good thing I like about this project is that it is on BSC. The transaction fees on BSC are very less compared to ETH. I'm glad that new projects are emerging on BSC. That is also one of the reasons why the price of BNB is pumping hard. But one fear that I have is that Binance cannot be trusted and also 80% of the BNB holding is with Binance.
Note: I'm not promoting this site or this project. This is not financial advice. Do your own research before investing in something.
---
Posted Using LeoFinance Beta