Yet another week has passed and it was pretty quick. So many things happened in the last week in my personal life and my time online was very minimal. But luckily I did find some time to keep track of my finances and was able to explore some new opportunities as well. I'm glad to share that I did some successful trading in the last week expecting more in the coming weeks. My goal progress was not very great but at the same time, I don't even have any complaints either.
Some people might think that I write about doing swing trades almost every week and I should have become super-rich by now. I have to clarify that I've been doing some swing trades but not to a level that would make me rich overnight. But hopefully, someday I wish the opportunity is big and my trade value is high enough so that I can make a huge amount of profit from trading. I have seen many people getting super-rich from trading.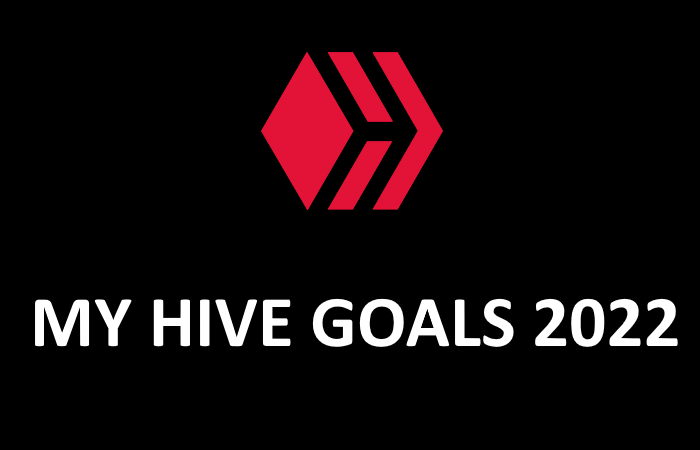 30k Hive power
There is still close to half a month left before the end of the first quarter. I still have to hit close to 800 Hive Power to be able to complete this goal. It is going to be a little challenging. Without doing a power-up on the first of March, this is really a big challenge. But I'm going to patiently wait and see how things are going. I also have some liquid Hive with me that I can use to power up and reach 30k Hive Power in total.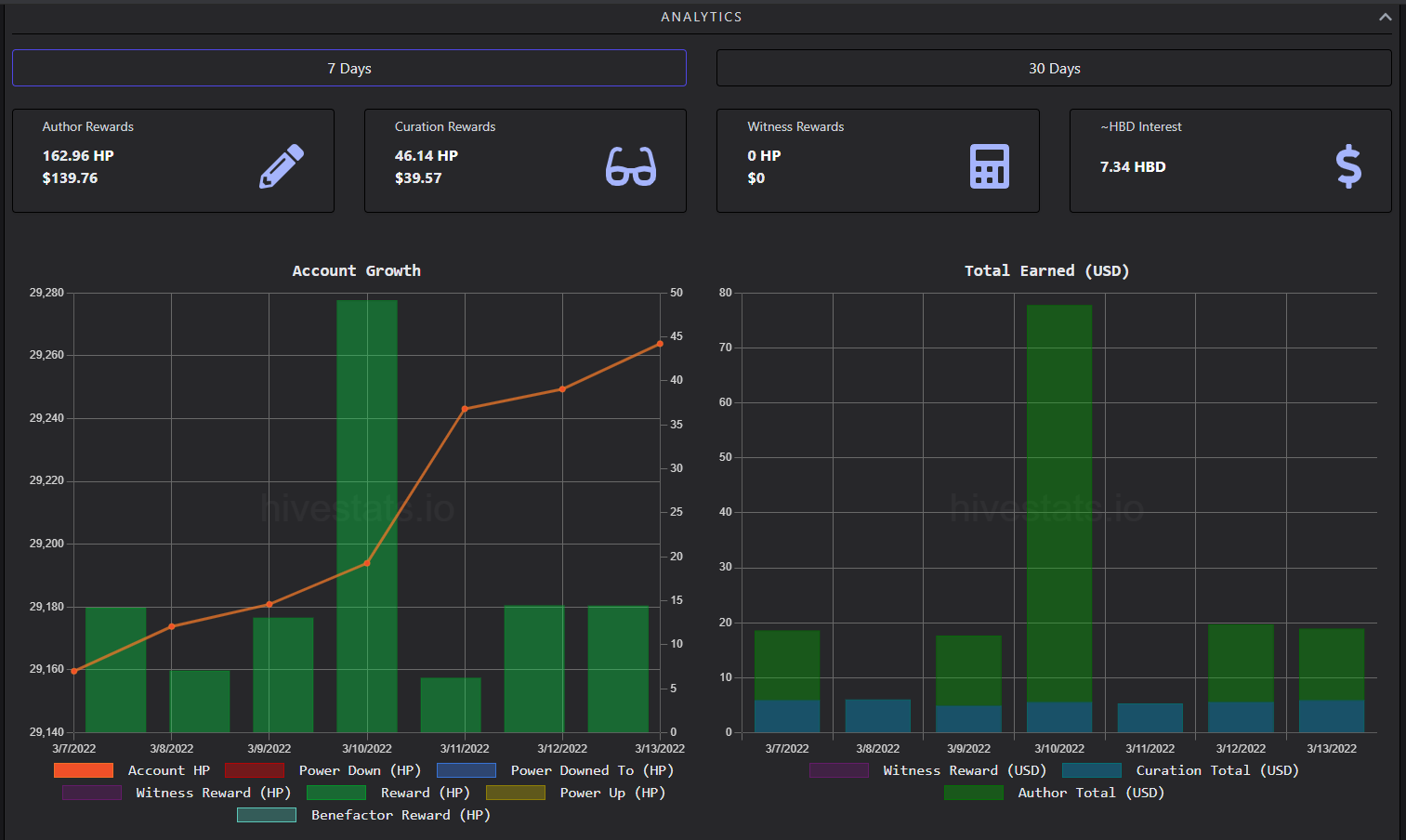 If you look at the above graph, it looks like my account growth was wonderful on one particular date where I received a huge reward from my article. Otherwise, the rewards were pretty decent. The curation reward is pretty much the same as last week and the author reward is slightly higher but that is definitely not going to help me reach my goal unless I do a power-up. Let me decide on that after seeing the stats from next week.
My progress report
My progress on the other tokens is still not very great. I did get a chance to purchase some Hive Engine token that was available for a cheap rate. workerbee was one such token I purchased last week and I have also placed a few more orders in the last week. I was unable to add more BRO tokens to my collection. The price of the BRO token is over 3 Hive right now which is because of the price of Hive being lesser than a dollar. I have placed a buy order at 3 Hive per token and have been waiting for it to get filled. Let's see how it goes.

Polycub was also one of the biggest things that happened last week. I did not do any investment in that. But I'm just observing. I'm almost near to completing my CUB goals. I guess by next week, I should be done with the CUB goal. Leo Power's goal is also going to become difficult and I don't think I will be able to complete even half of the goal requirement.
---
If you like what I'm doing on Hive, you can vote me as a witness with the links below.
Vote @balaz as a Hive Witness
Vote @kanibot as a Hive Engine Witness
---
Posted Using LeoFinance Beta