Tracking my progress with Hivestats : Completed the previous week goal.
Today is my day for checking my Hive stats (https://hivestats.io/@r1s2g3) and I posted my Hive stats last week . For past few week , I feel I am getting very regular in checking Hive stats and tracking my regular process. This tracking is now become more important for me because I have put some challenging goals for me. Tracking them regularly will make me to realize my earning potential in Hive and make me more focused towards my Hive activity.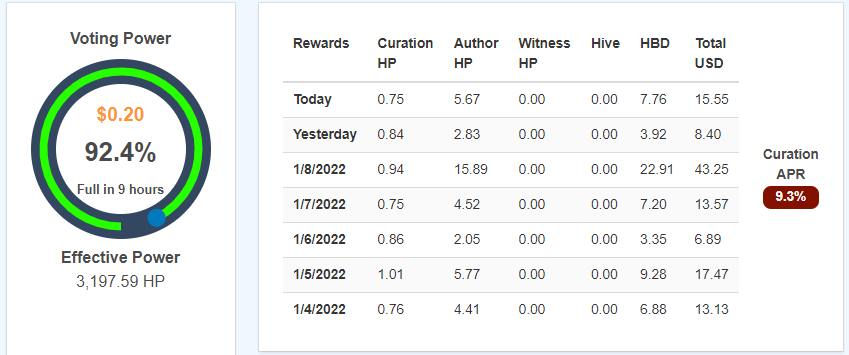 If I see the above image and I compare with the previous report , I see that my voting power was 90% and in this report is 92%, so it means I am not depleting my VP and I also know that I am now very much using all my Hive curation power and not even allowing it to reach 100% now.
Curation APR on the current and previous reports is at 9.3% and it look not too bad to me.
My effective HP is now 3197.59 now compared to the previous effective HP of 3138.49 , so it effectively increased by 59 HP.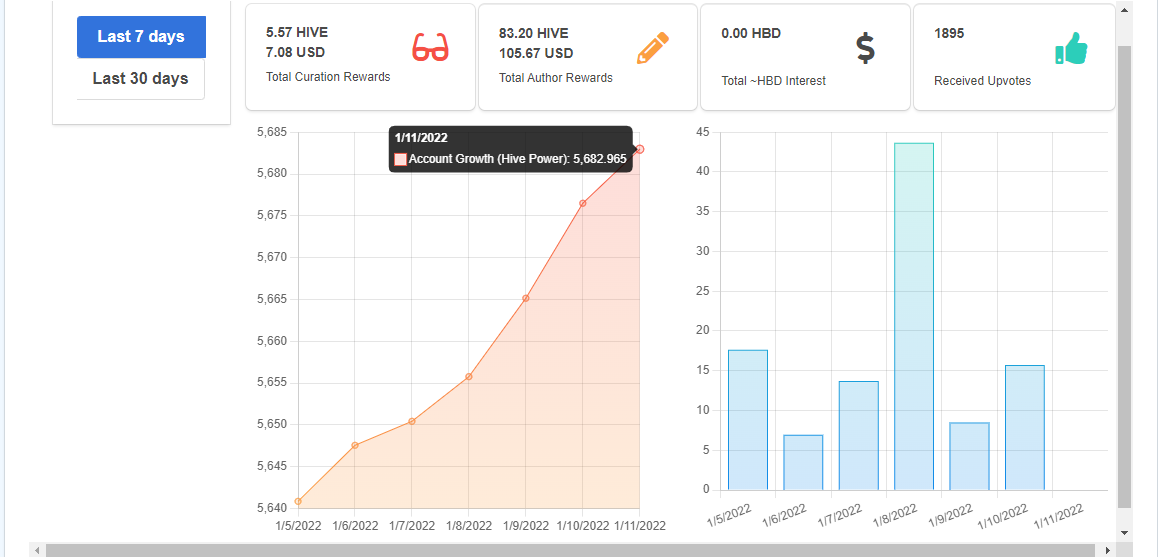 In this week period my curation HP comes around 5.57 as compared to previous week of 5.62. Instead of increase in it ,it shows marginal decrease of .05 HP that is little weird. My overall authorship + curation rewards as per Hivestats.io comes around 88 HP.
Last time , I decided to increase my effective HP by 15 HP every day. So in a week I should be increasing my HP by 105 HP but as I calculated earlier I earned only 59 HP as author rewards and curation rewards + delegation from my other account, and that still short with 46 HP of goal of 105 HP addition in a week
So powering up 46 Hive today.
I have some mo swap.hive on Hive Engine that I already transferred to my account for 6th anuary to participate in airdrop, I also have my HBD converted to Hive so I have some 68 Hive spare, so let me power up 46 Hive and complete my target.
With this powerup I have completed my target today and I hope to see you friends in next week with my goal of 3348 Effective HP.
Posted Using LeoFinance Beta