Current week battle challenge feature "Child of Forest" and frankly speaking I have very fixed Earth lineup in which I really do an experiment. I used to have Flesh Golem as tank,Minotaur Warrior in second place for reach and Wood Nymph as a healer. Now depending upon mana request my other favorite cards in line up are screeching vulture for "opportunity and scavenging" ,Brownie for "inspire and swiftness",Earth Elemental for healing,Javelin thrower for inspire with high swiftness ,Mushroom seer for "Silence" and barking spider/spirit miner for "blind".Stonesplitter Orc is also used at tail so that it can retaliate at any melee attack at tail . I can say I have so much fixed player to choose that I rarely look on other cards in Earth splinter.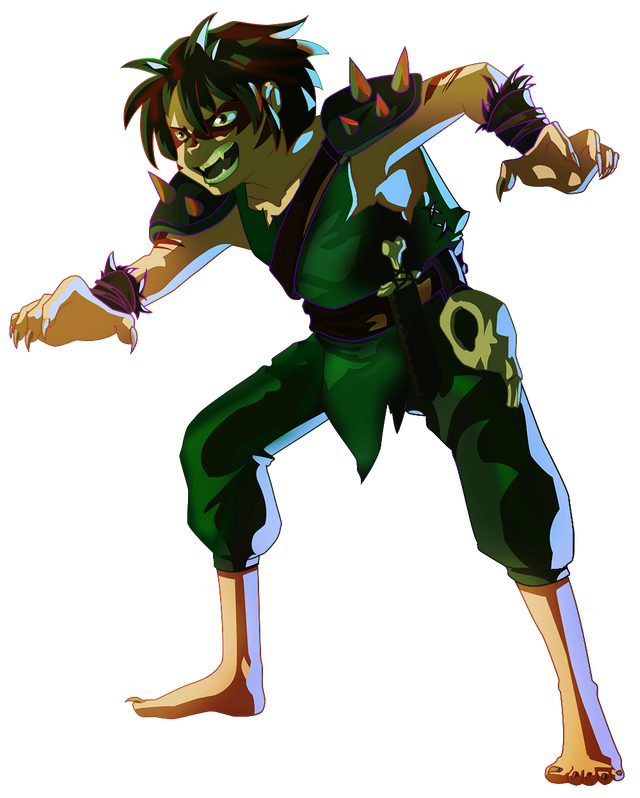 So using "Child of Forest" is a challenge for me because I have to look how should I accommodate this card and how to use this card effectively. At my summoner level "Child of Forest" come with snipe and snare ability and it has swiftness of 5.I thought this cards as perfect fit for ruleset like "Earthquake".

My team in order:
Lyanna Natura (Summoner),Stone Golem,Screeching Vulture,Brownie,Child of the Forest,Cocatrice and Halfing Alchemist.
Opponent team in order:
Alric Stormbringer(Summoner),Frozen Soldier,Creeping Ooze,Ice Pixie,Albatross,Pirate Captain and Crustacean King.
Let me describe my team.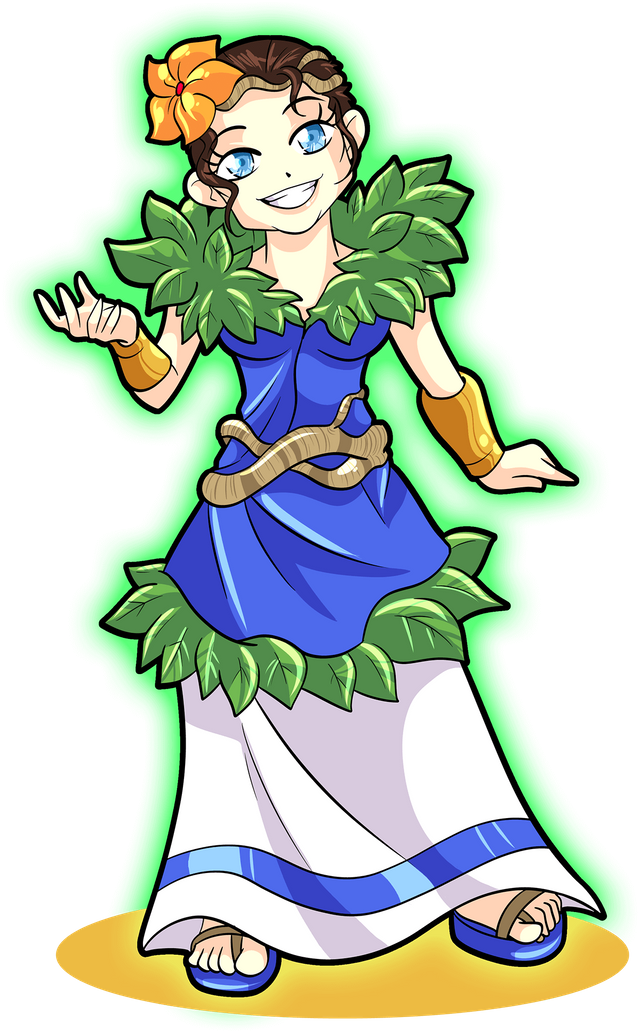 I have to use Earth splinter and Lyanna Natura is my highest level summoner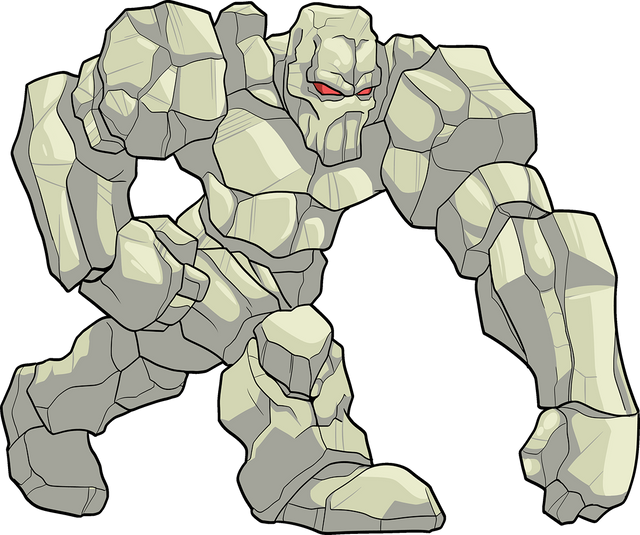 Stone Golem has shield ability and I think it will be helpful in "earthquake" ruleset. Since healing is also disabled so I ditched my favorite Flesh Golem.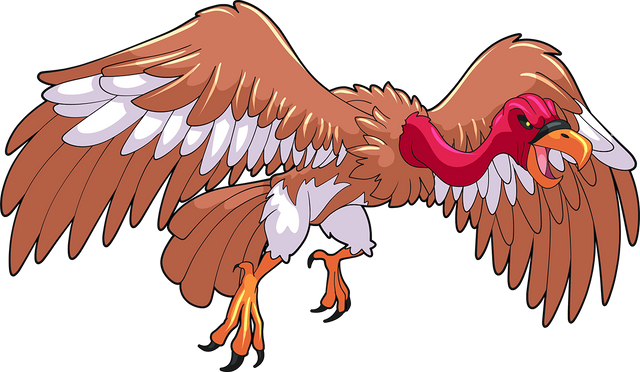 It has flying ability that help in Earthquake ruleset. Opportunity and Scavenging are plus.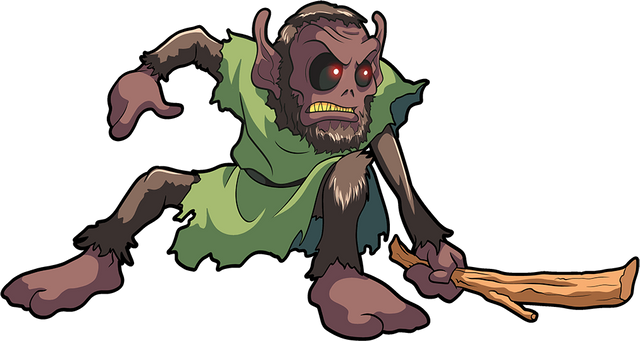 Inspire and swiftness for 1 mana is always welcome.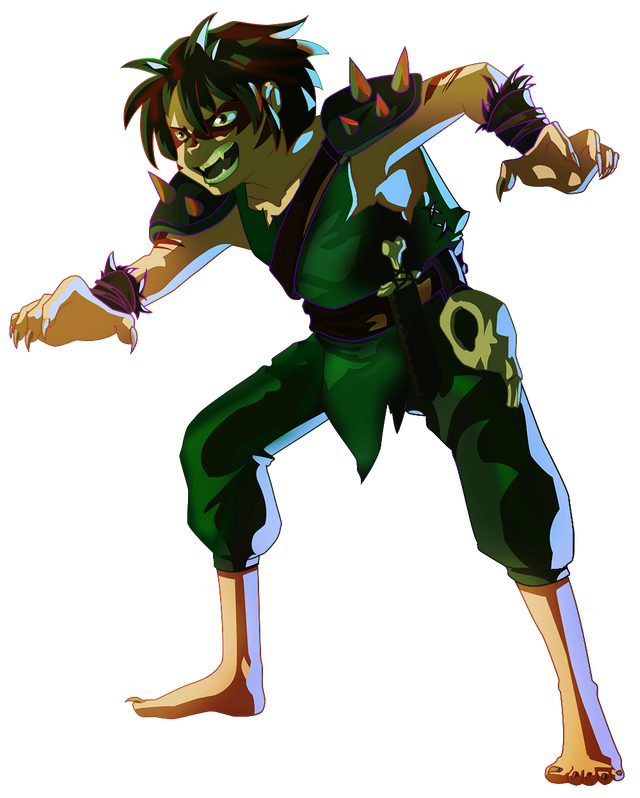 This is for "snipe" and "snare" ability with high swiftness. overall this weekly challenge for this card only.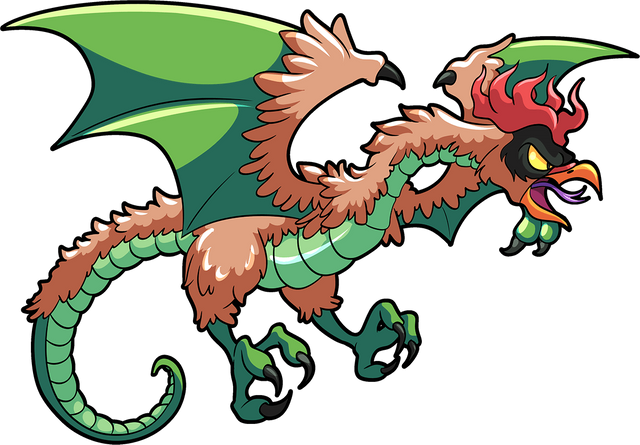 Flying ability for 2 mana only .(you know its earthquake ruleset.)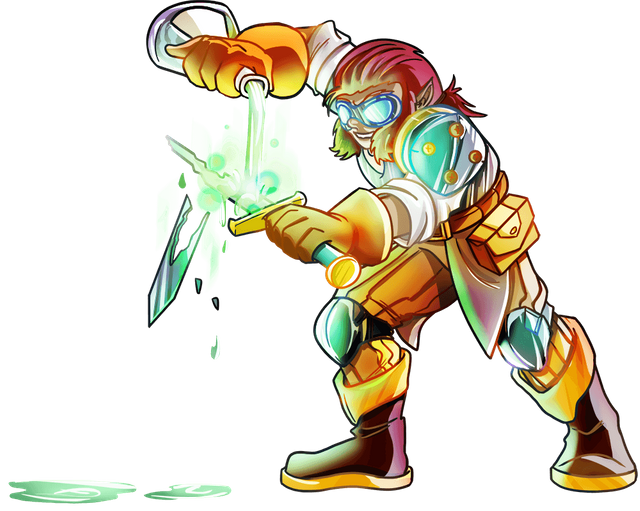 If it hit it will be just half the attack and it has one nice armor that can have help in one round for "Earthquake"
Let's proceed towards battle.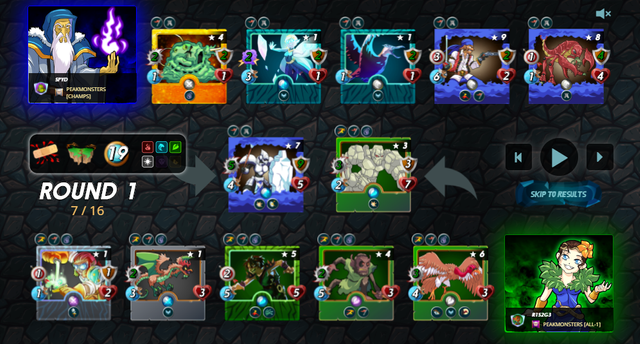 This is screenshot of battle when all monster and summoner abilities all activated.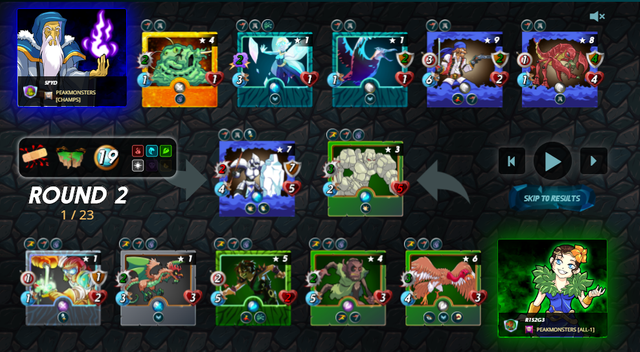 Successful round 1 as alchemist hit the frozen soldier,halving attacking ability of Frozen soldier. Also "Child of the Forest" hit the Ice pixie taking it's "flying" ability.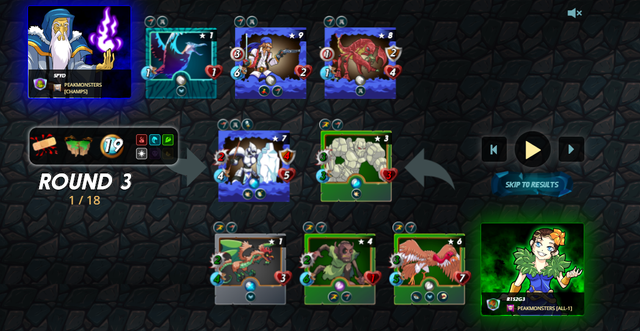 Earthquake is going to kill my Brownie and opponent pirate captain. But no worries it will give +2 health to my Screeching Vulture.
Stone Golem, my tank will also going to be down with Earthquake but I have now both Screeching Vulture and Cocatrice have flying ability.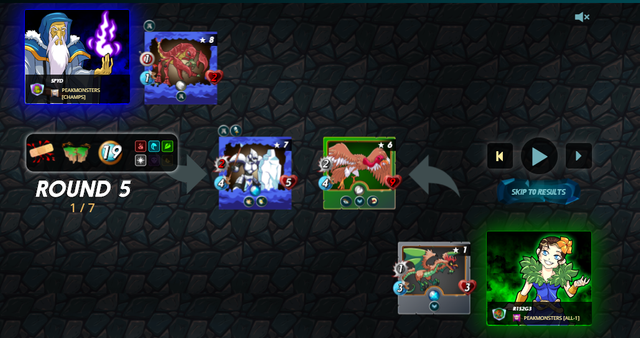 If you calculate mathematically, I will win the battle now even I did not hit because of "Earthquake" ruleset. Even Frozen soldier hit all time and screeching vulture miss every time then I will still have "Cocatrice" surviving.
If you want to play splinterlands then you can join it here
I saw few of the player joined the game using my affiliate link and then stopped playing after few battles. If you have any difficulty in playing game, do not hesitate and join the game discord. It is really helping community and contact me here or on discord, I will definitely delegate you some card and review your game for your better game experience.