Splinterland's: SPS staking earns 3-way passive income and I liked Peakmonster SPS delegation tool.
SPS staking is really one of the best options as of today that generate 3-way passive income for its staker and who knows when in the future the Splinterlands team add more utility for the SPS, you will keep thinking that have you have added more SPS in your bag when it was trading at lower levels and available for a couple of cents. Since SPS at the current time is almost giving three streams of passive income so it is becoming a little favorite for me.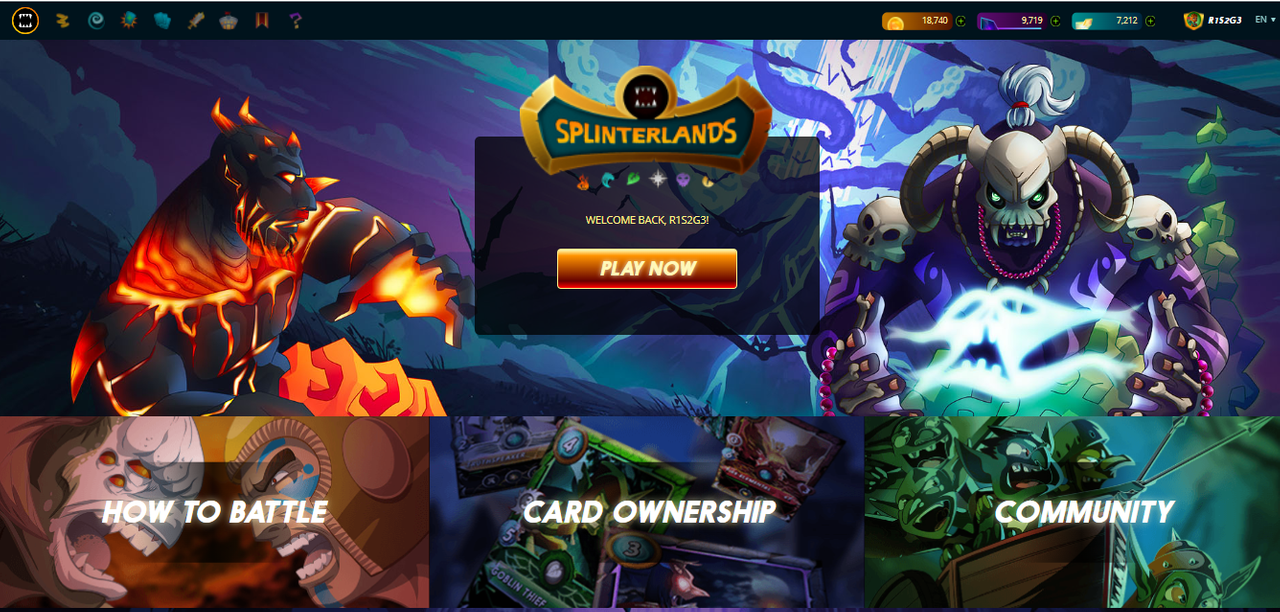 So without any delay let me explain all the passive income opportunities available for SPS.
1. Staking SPS APR.
This is the most primitive use case of the SPS that staking SPS rewards the staker with both SPS and the VOUCHERs tokens. At present, this combined drop will make the staking APR of the SPS around 15.5% as of today.
2. GLX airdrop.
Staked SPS also helps in getting the daily drop of the GLX token i.e. governance token 0f Genesis League Sports. If we dd the GLX airdrop APR as rewards for SPS staking then the APR of SPS staking will be around 18% .
Unfortunately, GLX airdrop will be ending in 95 days so this will keep SPS staking APR a little up for the next 3 months.
3. Staked SPS Delegation.
This is the latest utility created by team where you can delegate your staked SPS to other players through the marketplace and get paid for providing the delegation. Since ranked play SPS earning and tournament playing require to have SPS power(replaced now by Collection power) so SPS delegation does have a market. Based on luck you can get from 8% to 11% APR paid in DEC for providing delegations. The only catch is here that these delegations expire in 7 days and require to be manually undelegated.
Sometimes you need to do multiple small delegations for your APR and the same pain you have to take while undelegating.
Peakmonster makes it a little easy for handling multiple delegations/undelegations.
As shown in the screenshot, Peakmonster site gives a checkbox, so that you can select multiple delegations in one go and confirm one by one instead of selecting, confirm it and again selecting other to confirm it.

Same can be done for expired also and site highlight the "expired" delegations in red so that they can grab your attention to take action for "undelegate".
So Staking SPS at current look most profitable thing to do to me , so what are your views or you have encountered some other interesting tokens.
Posted Using LeoFinance Alpha