Splinterlands: How often you use "focused" attack strategy.
There are various ways of creating your team and your way of the creating the attack strategy to demolish your opponent. You might create team that have all type of attacker in your team.
Depending upon the ruleset and requirement we might try to create a balanced attack team, but what do you think of an attack that is targeting specifically one monster of the other team as shown in my below battle.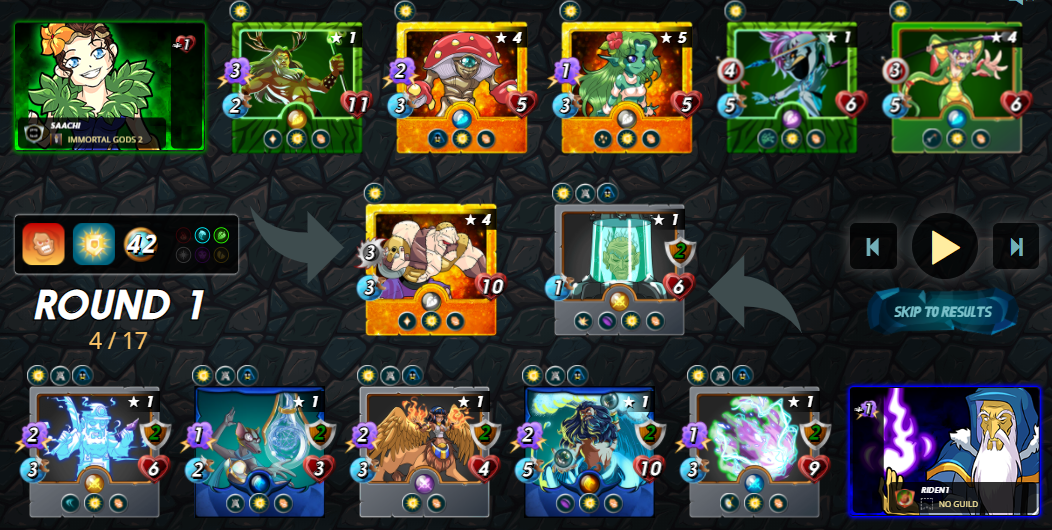 In this battle, my all monster are specifically targeting the opponent first monster with 7 ranged attack,6 magic attack and 3 melee attack, that make attack of 16 hit points to the monster in position 1 and it is very likely that monster will not survive for another round.
Other type of focused attack.
Attacking opponent first position monster is not the only variation for it, in other variation you can go for sneak and snipe attack variation.
a.) Sneak attack variation,
I mainly encountered this variation with Life splinter where in first place tank like Warrior of peace or Lord Arianthus will be placed and starting from second position you will see lineup as below:
Silvershield assasin, Feral spirit, Elven Cutthroat, Sand Worm and Uraleus. These 5 monsters are capable of dealing 6 attacks to your back line monster in one round.
b.) Snipe Variation
In this variation ,I generally see opponent use summone Selenia sky that give +1 to range attack monsters . If it is in Life summoner, you will find a goo tank in front and snipe linup may have Lone Boatman, Silvershield Archer,Silvershield Sherriff, Mantoid and Centaur.
c.) Opportunity variation.
This is not very common but I still see few players that use Dragon jumper, Fiendish Harpy assisted with other opportunity monsters.
My 2 cents.
I feel , a strongly prepared focused attack is very devastating to any line up, if it is able to take 1 or 2 monster in round 1,without losing any of the friendly teammate , consider the job is half done for your winning.
Interested in playing Splinterlands?
If you want to play splinterlands then you can join it here
If you have any difficulty in playing game, do not hesitate and join the game discord. It is really helping community and contact me here or on discord, I will definitely review your game for your better game experience.
Disclaimer: This is not financial advice, DYOR. I am avid splinterland's player and own multiple digital assets in this game.