Splinterlands Battle Challenge: Wood Nymph
This week battle challenge featured Wood Nymph and without any doubt I can say that Wood Nymph is an integral part of my Earth team unless ruleset do not allow them (for ex. no magic monster) or prohibits the healing. Wood Nymph along with Flesh Golem look to be a good combination and I almost repeat this combination.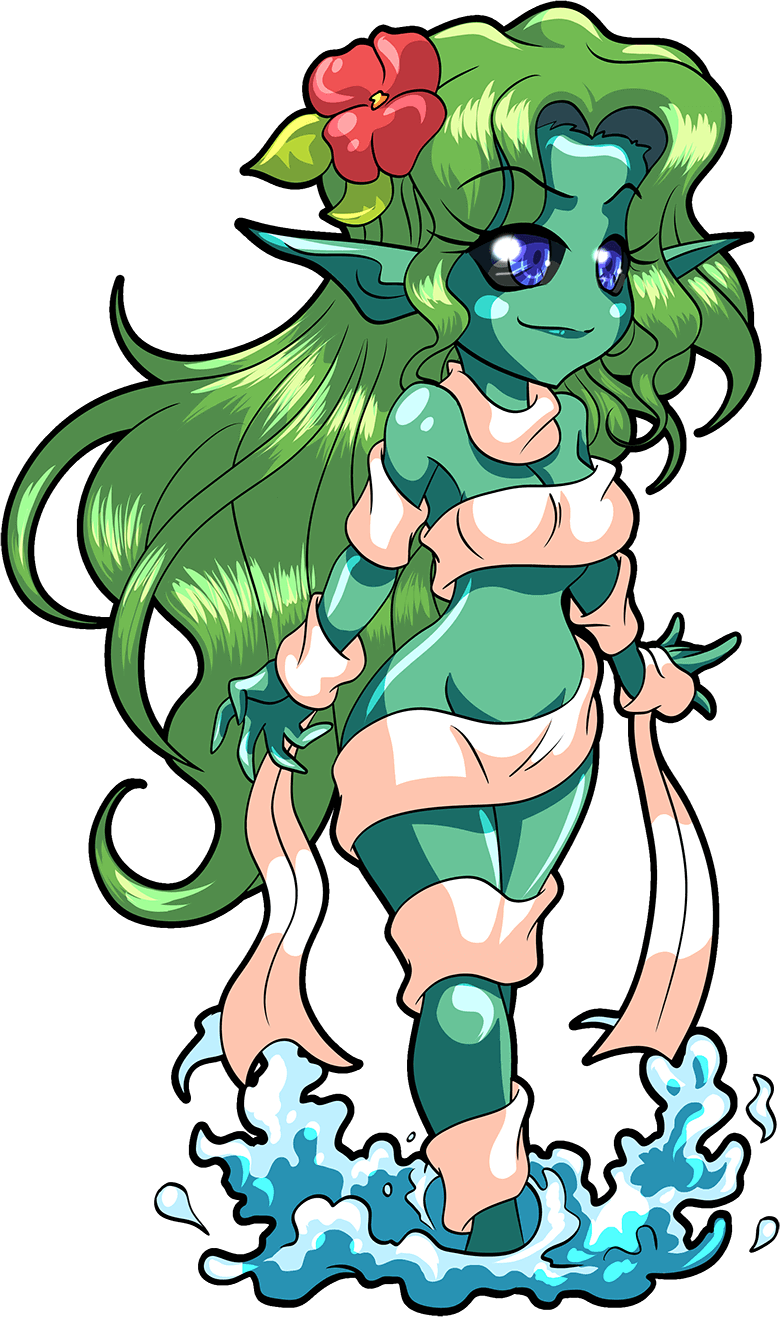 Below ruleset do not prohibit me to use the Wood nymph and nor did it handicap the use of of the Wood Nymph so i decided to go with my favourite combination of Wood Nymph and Flesh Golem.


so here I used my favourite combination and took part in battle.
My team in order: Lyanna Natura (Summoner), Flesh Golem, Magi of the Forest , Wood Nymph, Khmer Princess, Halfing Alchemist and Furious Chicken.
Opponent team in order: Kelya Frendul(Summoner) , Baakjira, Flying Squid and Kulu Swimhunter.
As I already said that Flesh Golem is my default tank in Earth battles, but since this ruleset allowed shield I decided to use Magi of the Forest that give nice 3 magic attack . I generally do not use it as I feel it is very vulnerable card and can easily taken down. To preserve my tail I used Furious chicken and Halfing Alchemist.
Khmer Princess is to just fill the void of 2 mana attacker.
Let move to the battle.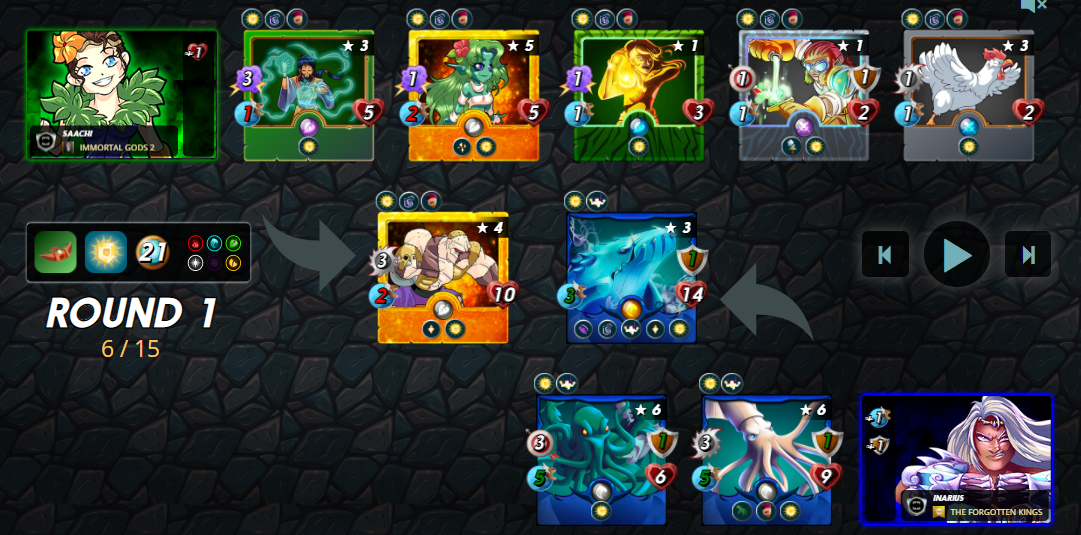 This is at the start of the battle with all summoner and monster abilities activated.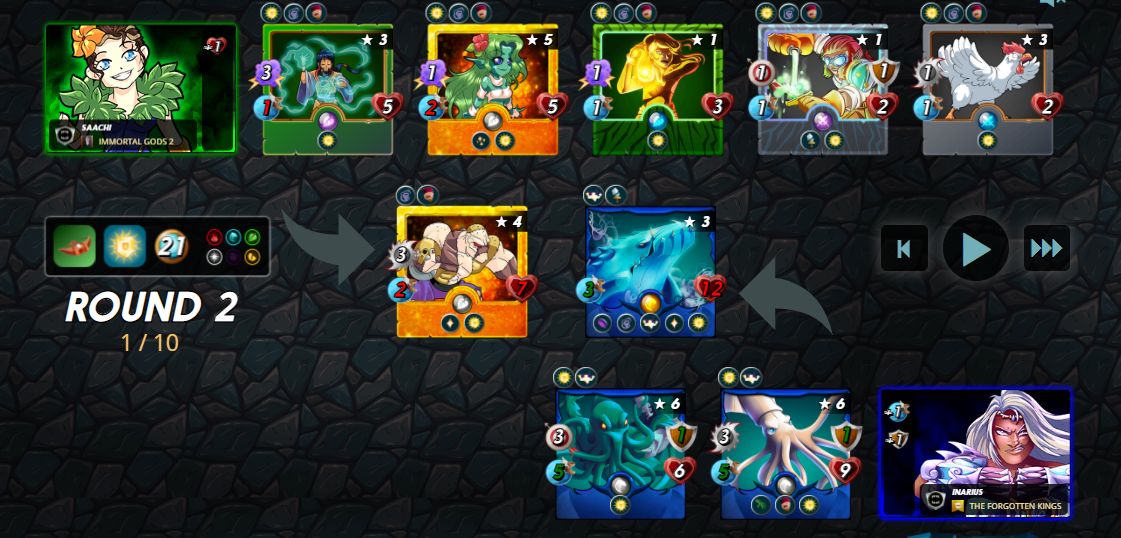 Now if you notice , you will see that opponent has 6 attack towards my tank. Flesh golem and Wood nymph get Flesh golem get healed by 6 health , so opponent attack is not doing any damage to me.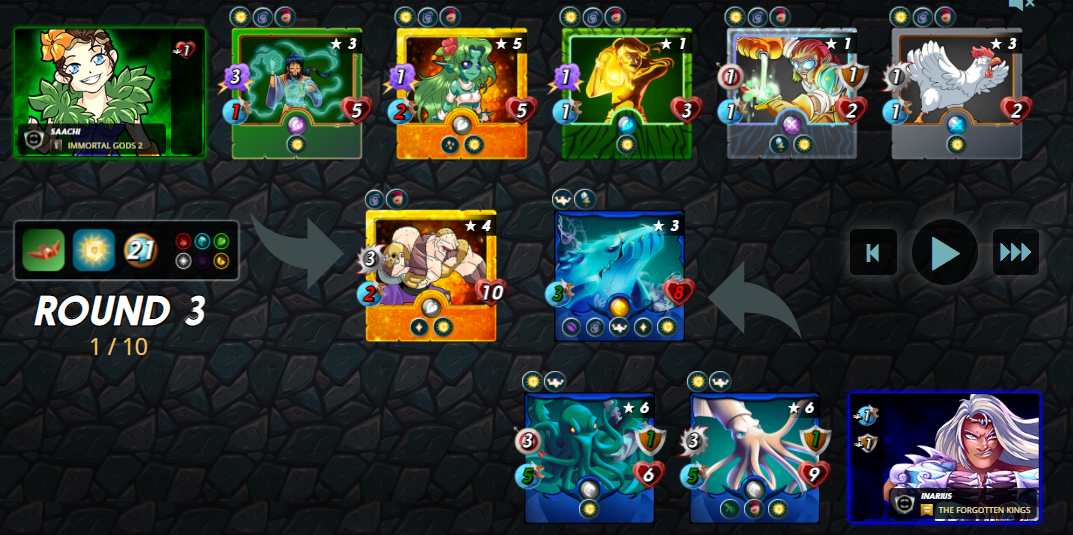 If you see that opponent tank health is decreasing every round.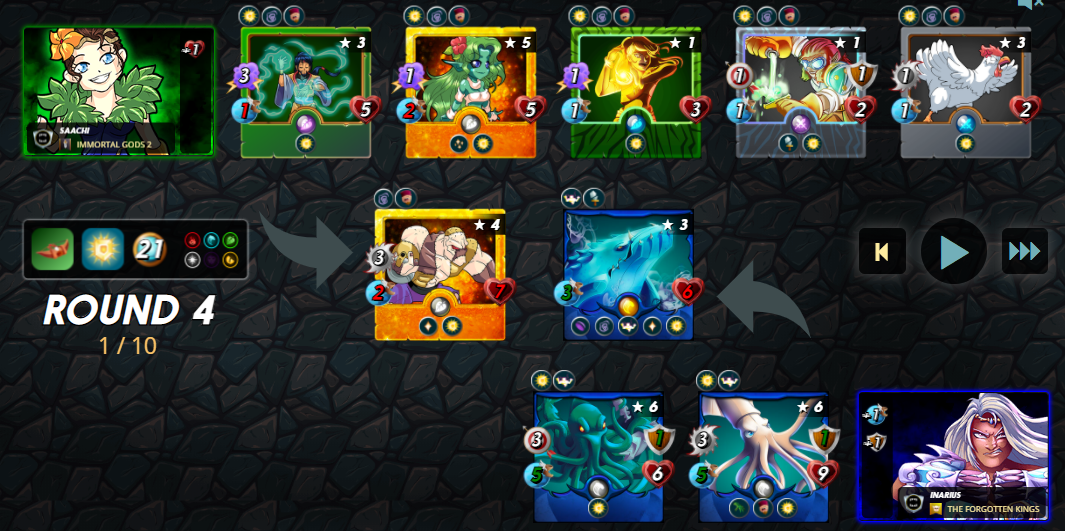 Ok, this will go for multiple round to get the win, but it look clear that I will win this battle.
Note for my affiliates
If you want to play splinterlands then you can join it here
I saw few of the player joined the game using my affiliate link and then stopped playing after few battles. If you have any difficulty in playing game, do not hesitate and join the game discord. It is really helping community and contact me here or on discord, I will definitely review your game for your better game experience.