My case Study on "Why Project Blank will be instant hit."
Though I am in total agreement with @jongolson on his views that snackable content is an instant hit and it can drive tremendous amount of traffic and engagement. For understand this we do not really need to go to noise.cash because you can easily see it's working fine on leomarkettalk initiative by @taskmaster4450 where you see more than 100 or even 200's comment generated driving the engagement to another level.

If you see how a simple question has triggered so many response and it just couple of hours old.
But my interpretation is not complete when I do not compare it some solid data points and I will start with noise.cash that is bringing to leofinance.io as you see in simpleanalytics.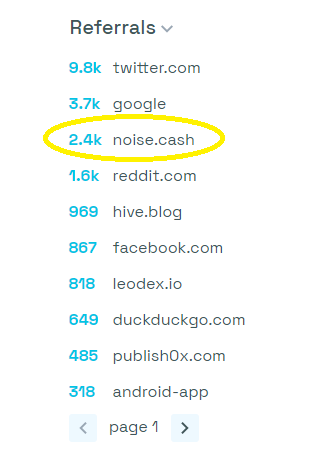 Lets check the Alexa rank in traffic for noise.cash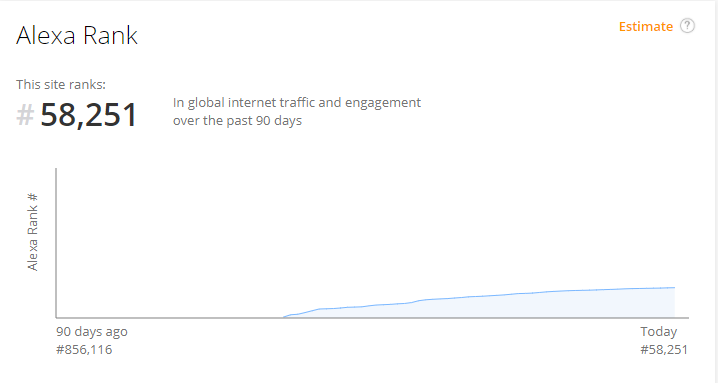 Source
That is generating some 11 daily page views and user spending average of 31 minutes in that site.
If you compare it's counterpart read.cash that is form long form of content then you will see as below.
Source
Though ranking looks bit better but if you factor in that noise.cash is really new and users are spending 31 minutes in noise.cash against 11 minutes in read.cash then you will find snackable content is really winning the race.
Let's see how LeoFinance stands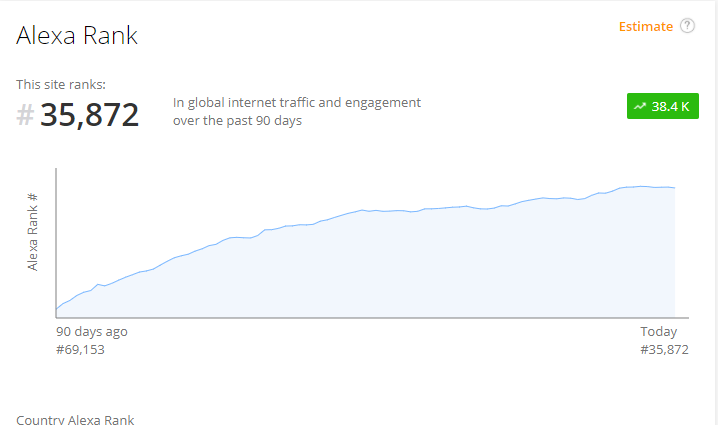 Source
And if I see Leofinance ranking, then I see Leofinance is much ahead in attracting traffic compraed to it's "cash" competitors.
I also used to think that "Publish0x" is number one crypto based blogging platform so I just checked it's stats too.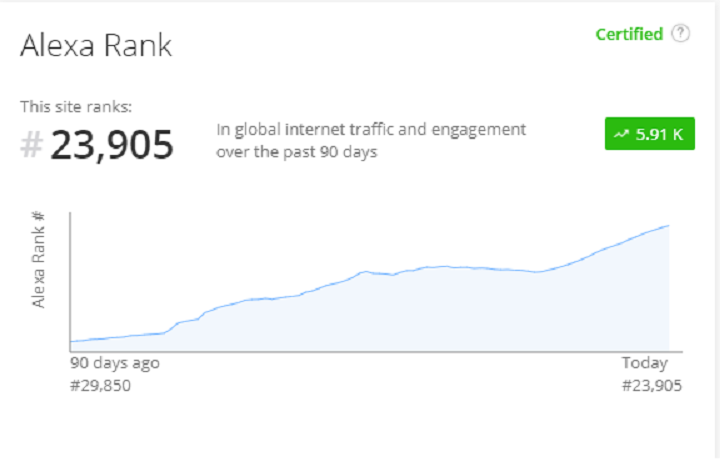 Source
The number really look better but are they impressive if they get compared against with other Hive front ends like Hive.blog and Peakd.com
So here is Hive.blog stats.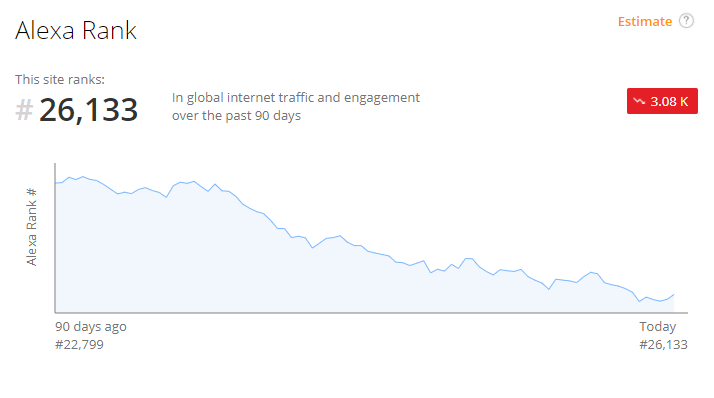 Source
So here is Peakd stats.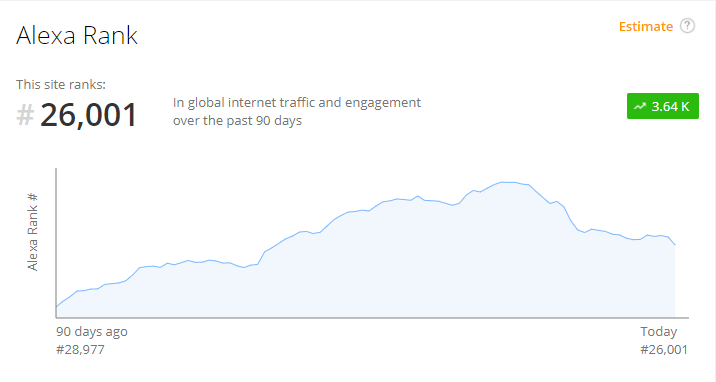 Source
Actually Hive.blog and peakd.com is losing it's traffic (may be leofinance is contributor to it as they effectively attracted the Crypto and financial enthusiast to it's own platform) and if you look closely then you will find our Hive generic frontends were getting nice traffic beating Publish0x too.
So it means when the scope of content in Project Blank is increased as compared to the leofinance then Project Blank is definitely going to generate much traffic and nuch interest and keep provide nice chunks of snacks to everyone.
Table ranking
Site name Alexa ranking Daily Page views/user Daily time spent on site Bounce Rate Link https://noise.cash/ 58251 11 31:20 minutes 22.1 % Stats link https://read.cash/ 56189 5.3 11:34 minutes 29.7 % Stats link https://leofinance.io/ 35872 5.5 11:34 minutes 24.9 % Stats link https://hive.blog/ 26133 3.4 3:34 minutes 44.1 % Stats link https://peakd.com/ 26001 5.8 6:08 minutes 36.9 % Stats link https://www.publish0x.com/ 23905 7.8 8:12 minutes 33.5 % Stats link
You can clearly see that how much user time that noise.cash is getting and Project Blank can really make it further, In long form of content user are really spending nice time in leofinance UI.
So What I conclude
I am very optimistic that Project Blank will be going to a very instant hit, First it will include all the domains and tags of Hive that Leofinance do not cater due to it's niche on finance and crypto. It will going to onboard a lot of people and we are going to see some super growth here.
If you are really impressed by Leofinance growth, then I can feel that this might go on more bigger scale.
Is all set now?
Leofinance is looking on the Twitter userbase and that's it's ultimate target. That really leaves a lot of work to be done by Leofinance team to reach there so that a decentralized media can be locking horns with a centralized media in coming days.
All I wish is "Best of Luck" to Leo team and get myself ready to sail and hodl in this journey.


Please feel free to upvote ,comment and reblog.
Posted Using LeoFinance Beta