Finally I decided to use LEGIONNAIRE title in Splinterlands.
To get "THE LEGIONNAIRE" title in Splinterlands , one need to buy 1000 packs from the game site that was almost close to $18000 in first presale and will be around $4000 worth of packs in general sale.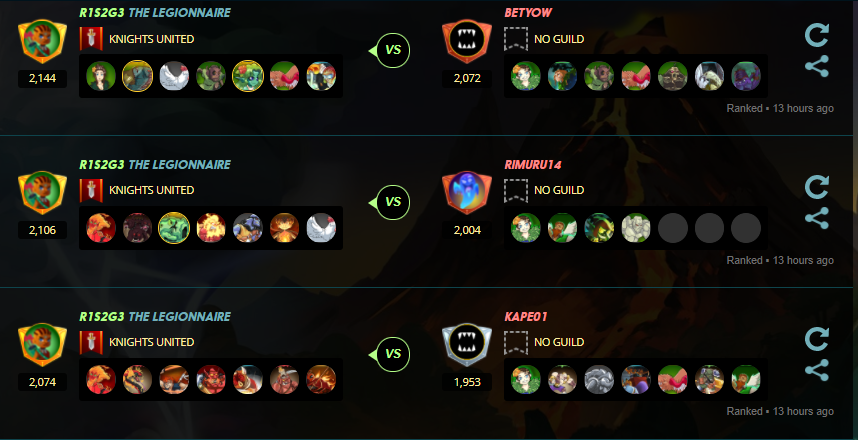 I guess that this title can easily sold between some $1500 and $2000 and I took some time to decide whether I should activate this title or not and keep it safe as might be in future I am able to make more money from it.
But Sneak peak of the Chaos cards and more detail you can read in @flauwy post made me interested in these new cards and I am looking forward to get in these card format.
By calculation it look like that by having 4000 packs , one can get max deck in Chaos Legion in current scenario. So in some 16 to 20K USD one might have max deck where this amount of money will hardly make a good Gold level deck in beta cards.
Sell my Beta and go for max Chaos deck.
Since I am having some $50K of the cards and it is mostly Beta collection so switching to the Chaos deck will yeild me max deck and some change to spare.
Probable catch
1. Beta might lose value
By seeing the Chaos card abilities look like Beta cards do not sound much interesting now and user might sell the beta cards to be part of play with interesting cards.
2. Beta might become more valuable.
With launch of Chaos pack , game will be divided on 2 streams/styles of play ,one will be "wild and Modern" that involve Chaos and untamed cards and other might be classic play in which "Beta/Alpha" cards will be used.
If beta/alpha rewards pool pays great then I guess player do not mind playing beta though cards will be not exciting as chaos but it might pay much more.
In the end most of us are playing for "play2earn" and if beta give more income then I guess many player will be interested in Beta gameplay.
Interested in playing Splinterlands?
If you want to play splinterlands then you can join it here
If you have any difficulty in playing game, do not hesitate and join the game discord. It is really helping community and contact me here or on discord, I will definitely review your game for your better game experience.
Disclaimer: This is not financial advice, DYOR. I am avid splinterland's player and own multiple digital assets in this game.
Posted Using LeoFinance Beta