There is lot of brainstorming going on the RisingStar Game for past few days to give more usecase and sinks to the StarBits ,in game currency of Rising Stars.
Lot of idea thought like bid bot sink of Starbits , removing Hive/HBD purchases from game so that it give some demand to StarBits and so on. With all pros and cons discussed in the rising star discord , they find out solution of using StarBits for placing the Advertisment for the game user.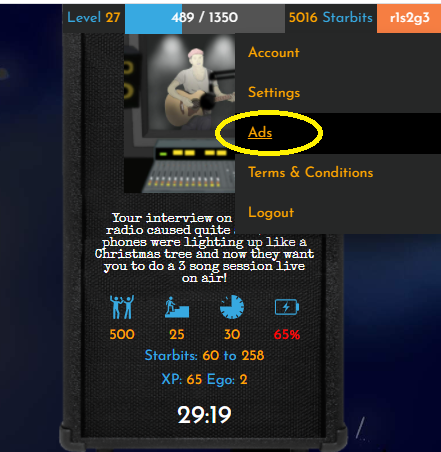 If you click on your username , You will find "Ads" , I have highlighted it too. You can click on "Ads", you will get the new screen that will look like below.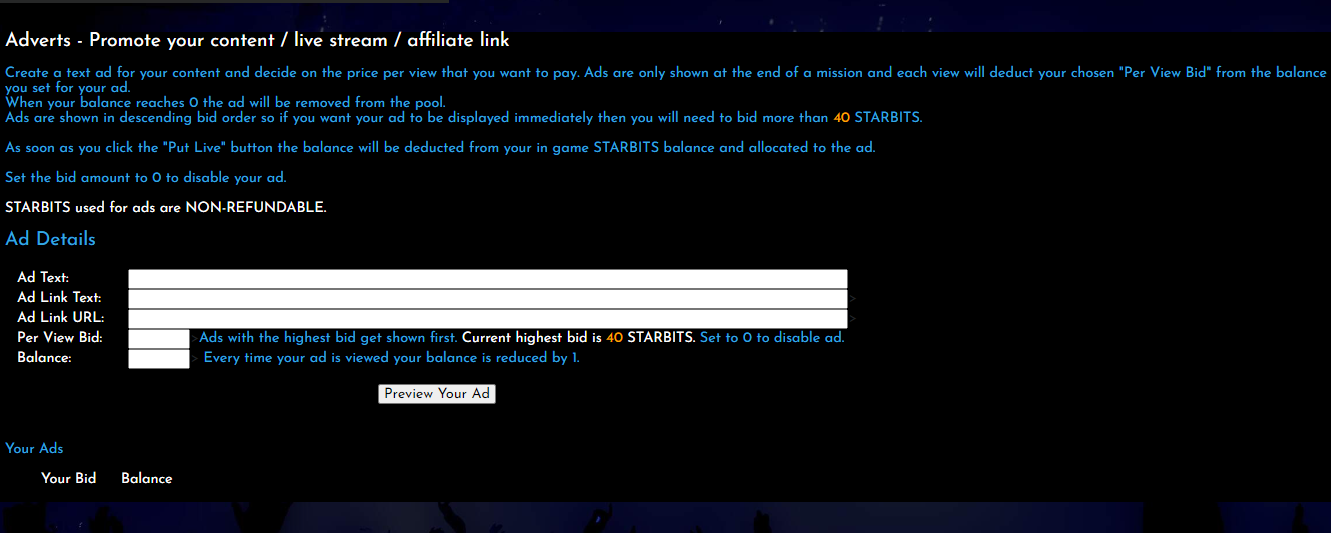 Here you can put your Ad text, it's URL and your bid value in StarBits. You have bid more than existing higher bid. It look like 1 StarBits will be subtracted when someone view your Advertisement.
Advertisement will be placed on the "Your Diary" (Place that maintain the logs of your mission ,starbits earnings and etc. etc.) . I think user will only see it once when user will be starting a mission. (It may change in future.)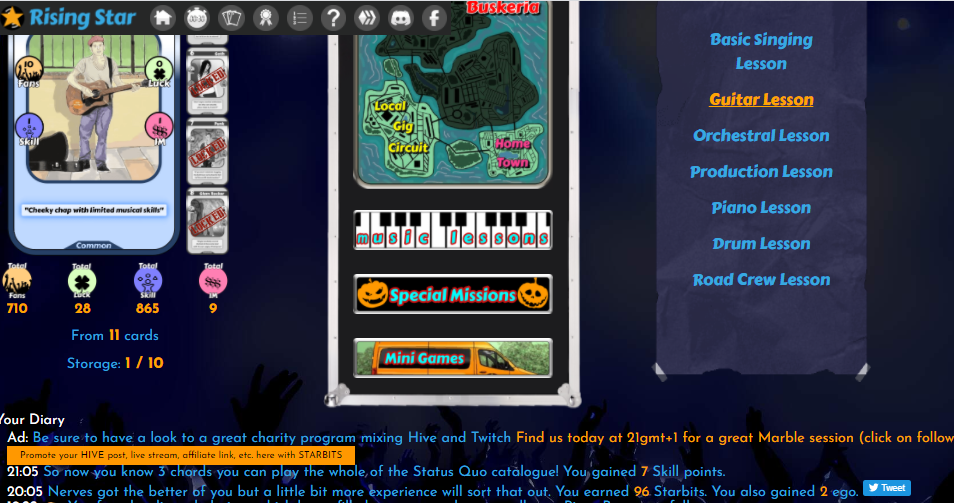 I think this is nice way to burn Starbits and currently this facility is available to game users only because it uses Starbits balance on game account (instead of Hive-Engine) currently but it will be expanded in future. If you are interested in advertisement and you are not the game player or do not have sufficient in game balance of StarBits then you can ask @jux at Rising Star Discord ,he will surely help you out.
I liked this idea and I will like to tag @holybread ,@simplegame ,@rollie1212 and @cryptobrewmaster for looking this kind of possiblity on their game too.
Yuu can find me at https://leofinance.io/@r1s2g3
You can join the game using my link