Atom Collector Records Tuesday Selection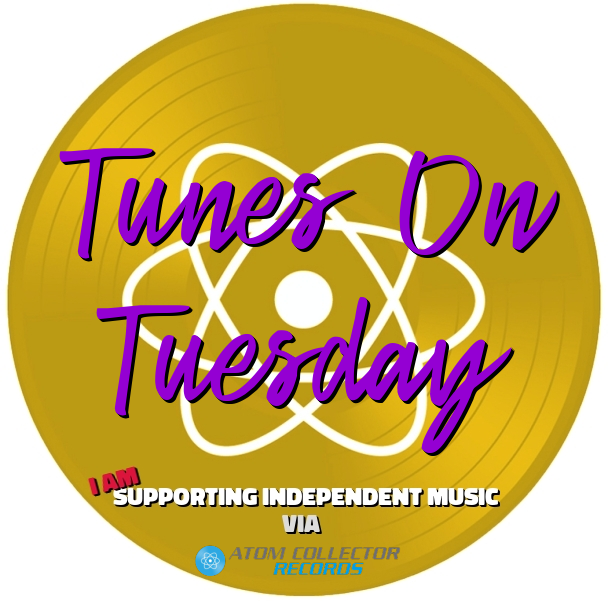 The following tracks are a selection of the fantastic independent musicians that use AtomCollectorRecords.com:
Groovy Train by Sick Shark
Tomorrow, Tamara! by Gerontius
In Heaven by Awaking The Elements
Affliction [Dan-T and Lukowig] by Lukowig



Music and mixing: Dan-T https://soundcloud.com/dan-t-3
Lyrics, vocals, mixing and mastering: Lukowig www.facebook.com/Lukowig/ twitter.com/Lukowig


LYRICS
Comme tous les dimanches, je pressens le vide funeste du jour qui s'achève. J'entends les pâles lamentations du temps, perdu, qui ne saura jamais se situer en ces dimanches soir revenant d'une manière fatale, comme par malédiction ?
Les âmes vivent derrière les murs des maisons, closes, aux yeux fermés pour faire ressortir davantage l'atmosphère froide des rues sous l'éclairage lunaire.
Les âmes vivent mais se cachent, du monde et d'elles-même. Leur chant hurle...

Je respire le parfum inodore de la mort se répandant dans l'air. Je devinne son odeur forte : volatile éther...

Comme tous les dimanches, plus rien à brasser dans l'air absent qui se lit dans mes yeux...
Le temps agard s'égare, se gare sans même savoir où choir...
Attends demain, au petit matin, dans le ronronnement des véhicules, dans les soupirs des bus, les claquements de pas dans les rues, se relèvera la foule et avec elle l'humanité entière, tirée de son sommeil dominical. A nouveau, les cliquetis des machines, les toux grasses, les portes claquantes, les baisers couïnants, les battements de paupière, les ébattement de corps, les battements de cœur rythmeront le temps pour une ère nouvelle : la même que la semaine dernière...
J'espère alors qu'elle sera la dernière.
J'attends avec une conviction profonde une mort dominicale, sous le râle des étoiles...


Fullness [by Lukowig and Wypernet] by Lukowig



Guitar : Wypernet soundcloud.com/laurent-toupet-930624560/tracks
Drums, bass, synth, mixing and mastering : Lukowig www.facebook.com/Lukowig/


Sandstorm by Nickillus




Very much a quickie, this one. Knocked out this afternoon, while my pc was being an absolute pig about doing anything else. Was listening to some great seventies bass lines, and it just made me want to have a strong bass line. Three layers of bass instruments and everything followed that - and all hangs on it. Won't be everybody's cup of tea, as usual. Mostly Magix DN-e1 and Analog synth.

Thanks for listening, if you do.



Increase of Knowledge Is Increase of Sorrow by THRESHOLD OF FAITH
All Debts Forgiven by Paul Handley



From the album 'Reflect and Release' copyright Electron 2020


Move For You by Nickillus



Nickillus wrote on 24/11/2017, 18:47

Found the most magnificent vocals samples on an app called Noizz, and just had to play around with them. The singer's name is Leonora Wood and you can find examples of her work on Soundcloud. There is a ton more potential in the pack for folk that actually know what they are doing, but I had fun anyway. The vst, midi accompaniment is comprised of Alchemy Dream Voices, Acoustic guitar, Upright Bass and String Ensemble.


The Quiet Lithuanians by Gerontius
---