It has been awhile my #freewrite brothers and sisters, mothers and fathers. Not that I have not wanted to smash thumbs with you all, it's just that life keeps proving to be an "uphill" battle no matter what direction I take…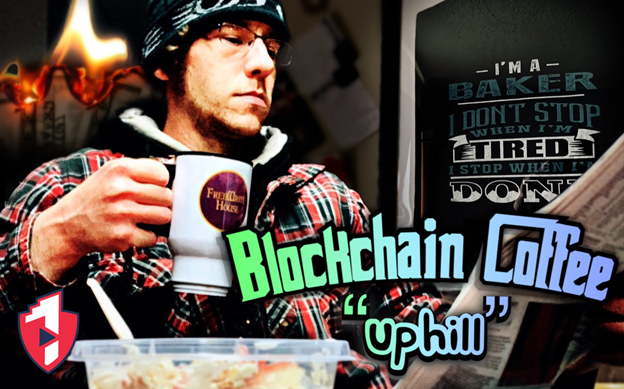 Not In Control Of Discovery - Blockchain Coffee "Uphill"
Day 1028: 5 Minute Freewrite: Friday - Prompt: uphill
Pick a direction and go with it, does it matter which way you are going anyways? Yes and No!
Forwards.
Backwards.
On your feet.
On your hands.
Sideways like a crab.
Inching like a worm.
The means of getting to your destination in life is irrelevant when realizing the scale of success to the journey is only personal.
When thinking about it every scale used to compare myself is of an uphill nature. Very personally relative yet still recognizable by others. Direction of focus being motivation, thoughts of "if he can do it so can I" endlessly echoing in the back of my mind.
I have always been geared this way, analytical outlook but it has need for this creative outlet recently discovered. Through the creativity comes the optimism from accomplishment, as simple as that my outlook does not get the better of me.
Having started from behind the line in comparison to most. Suppressed creativity during youth. Wrong life path as teen. Brain damage during young adult hood. I have only recently discovered myself through life's uphill battle to do so never mind my creative side.
This entire thing has been strange to me, as if I am …
Not In Control Of Discovery






https://d00k13.com/not-in-control-of-discovery-blockchain-coffee-uphill/
Incentivize Your WordPress Blog, Signup For The Best Blockchain Plugin Here