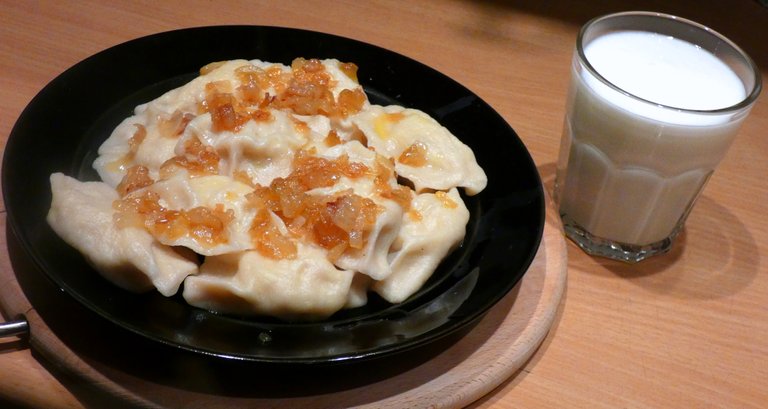 Ingredients
Składniki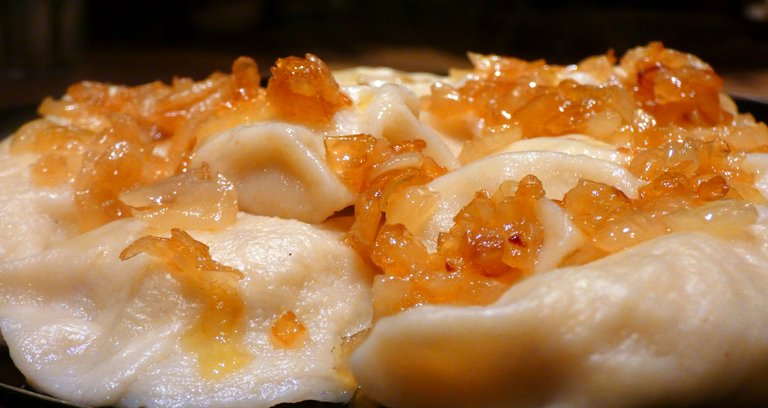 0.5 kg of potatoes, 0.3 kg of white lean cheese, 2 eggs, 3 onions, wheat flour, spices, salt, black ground pepper, vegetable fat, sour milk or kefir.
0,5 kg ziemniaków, 0,3 kg białego chudego sera, 2 jajka, 3 cebule, mąka pszenna, przyprawy, sól, czarny mielony pieprz, tłuszcz roślinny, kwaśne mleko lub kefir.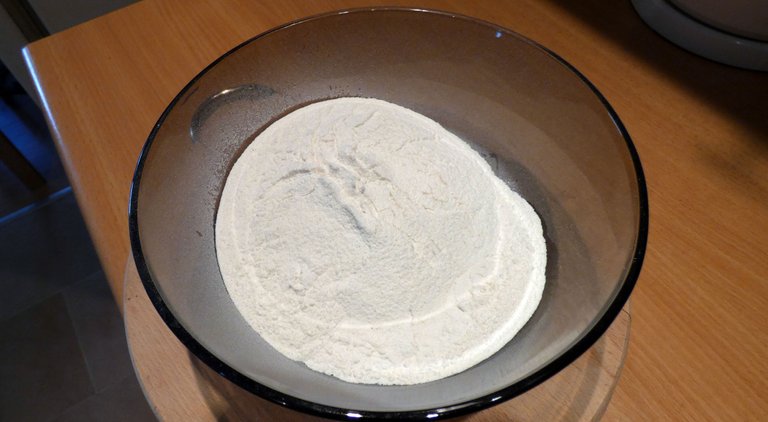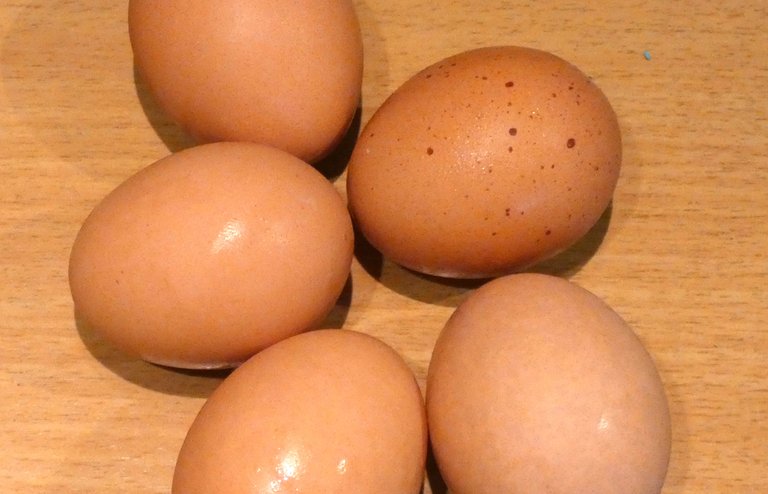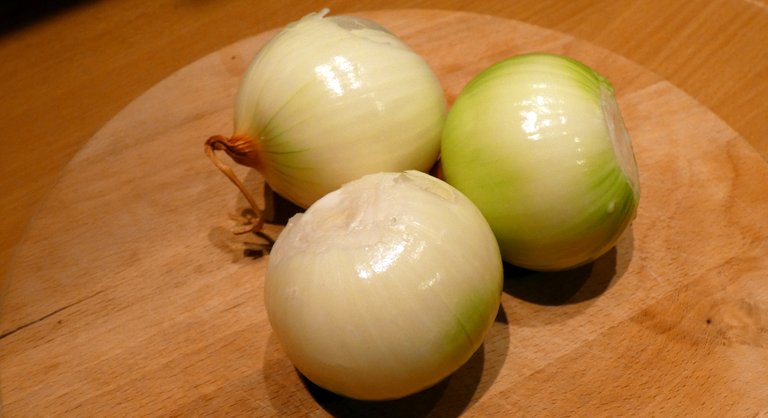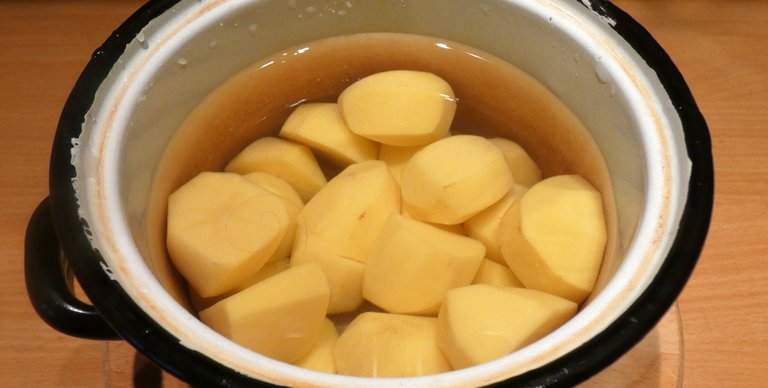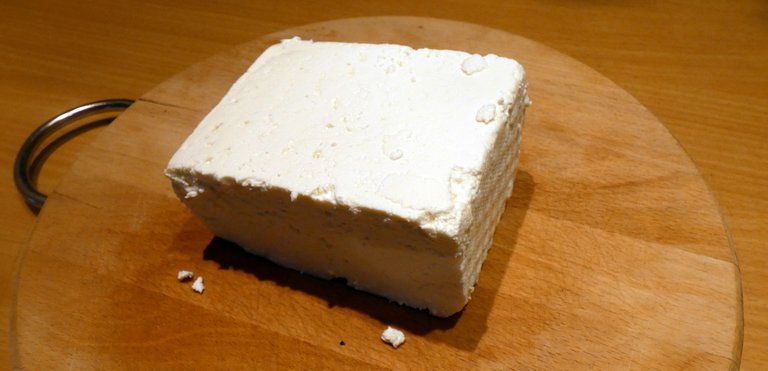 Preparation of stuffing for dumplings
Przygotowanie farszu do pierogów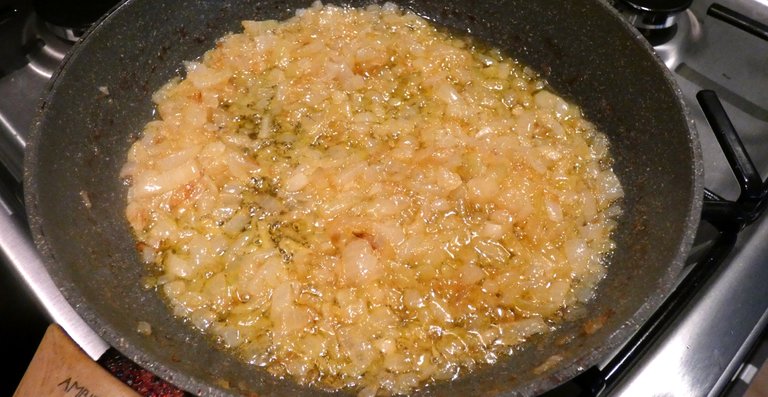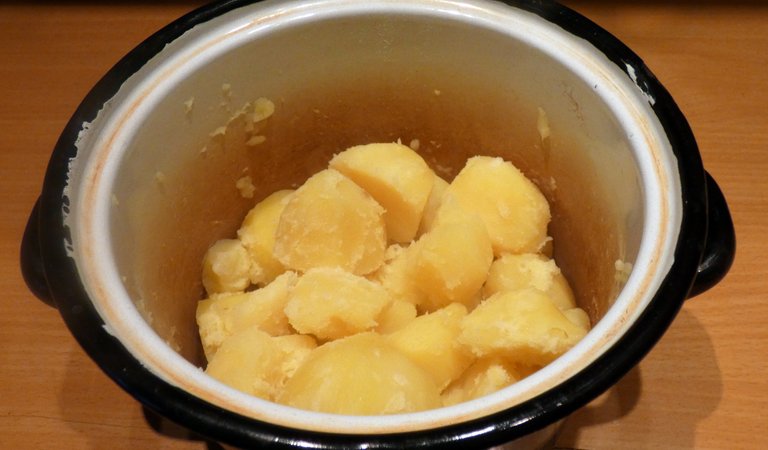 Grind the boiled potatoes, fried onion and white cheese in a food processor.
Ugotowane ziemniaki, podsmażoną na tłuszczu cebulkę oraz biały ser mielimy w maszynce.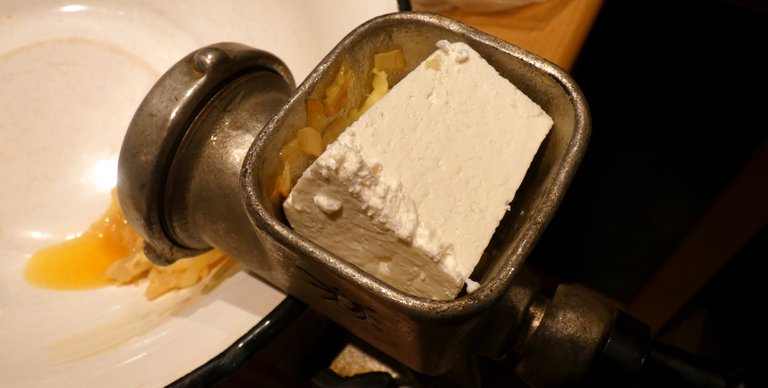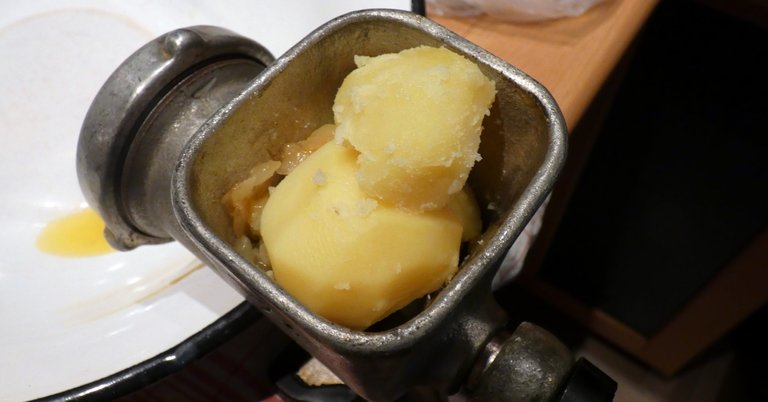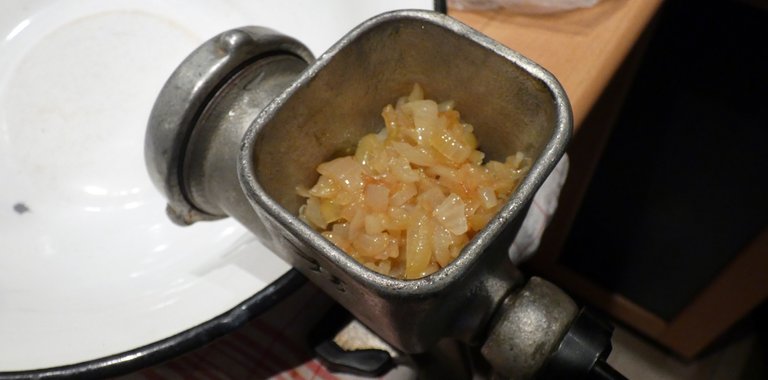 To the resulting mass, add spices, salt and a lot of black ground pepper and mix it thoroughly.
Do tak powstałej masy dodajemy przyprawy, sól i dużo czarnego zmielonego pieprzu i dokładnie ją mieszamy.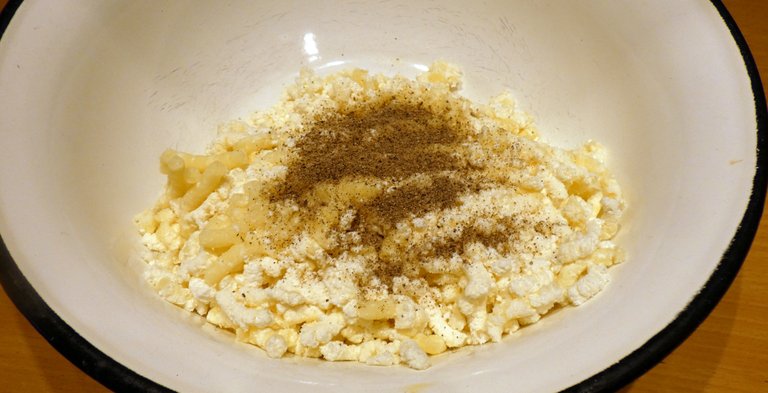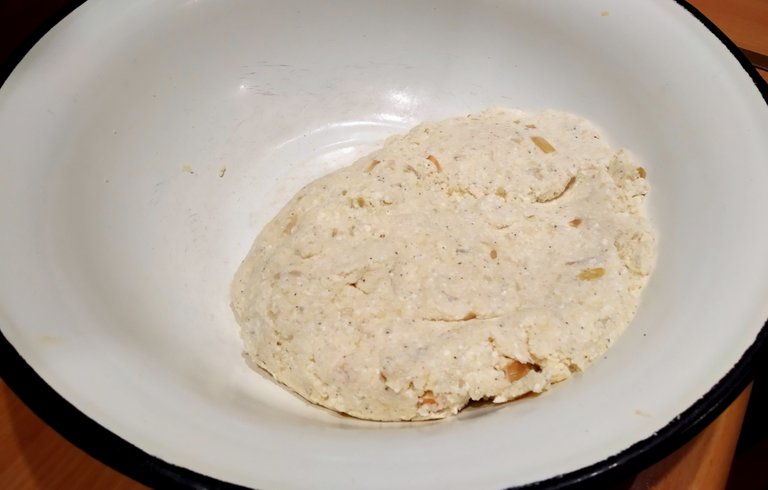 Preparation of dough for dumplings
Przygotowanie ciasta na pierogi
Add 2 whole eggs to the flour and mix thoroughly until a plastic but not sticky mass is obtained. If necessary, add a little flour and cold water.
Do mąki dodajemy 2 całe jajka i dokładnie mieszamy, do uzyskania plastycznej ale nie lepkiej masy. W razie potrzeby dodajemy trochę mąki i zimnej wody.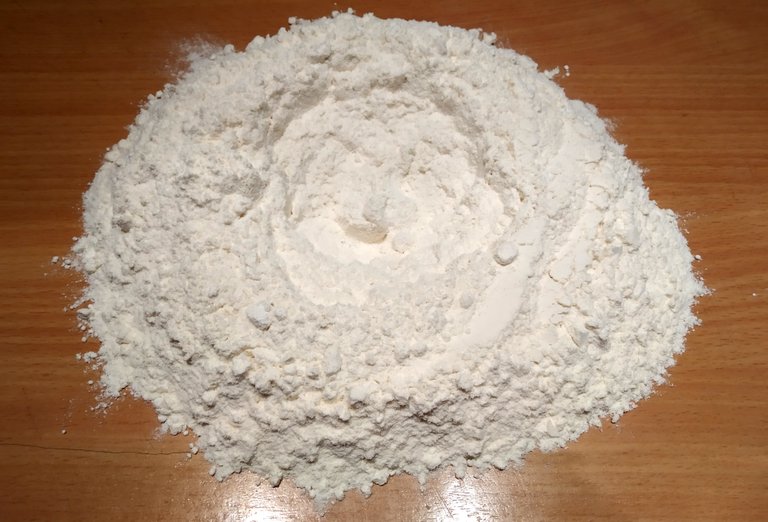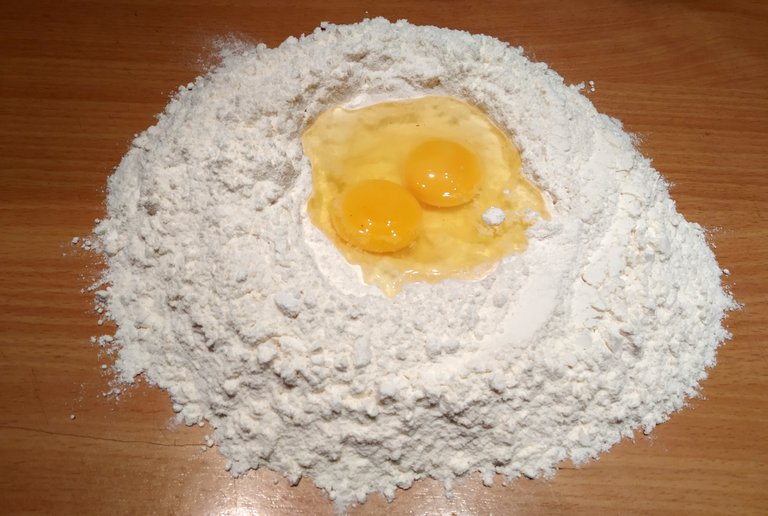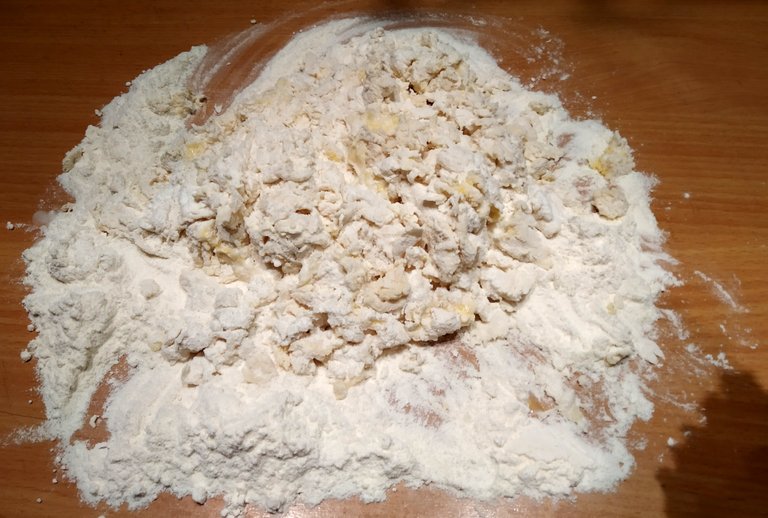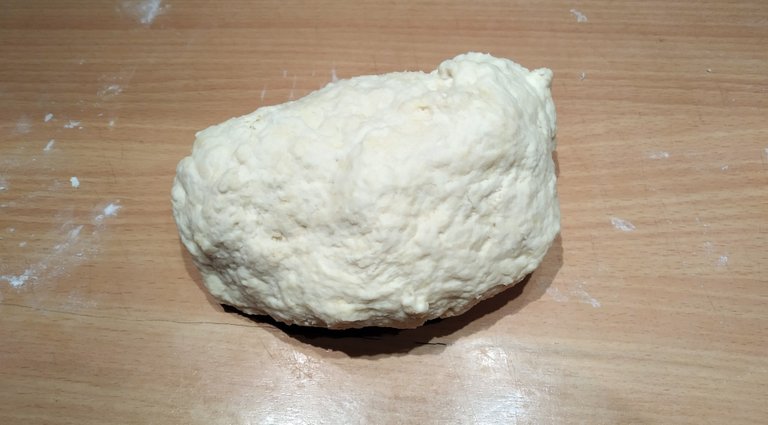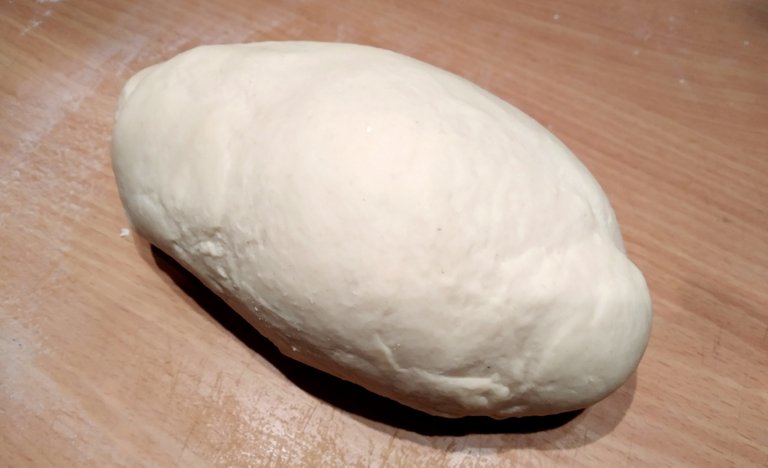 Roll the resulting dough into a fairly thin pucker. The shape of the cake does not matter.
Powstałe ciasto wałkujemy na dość cienki pkacek. Kształt placka nie ma tu znaczenia.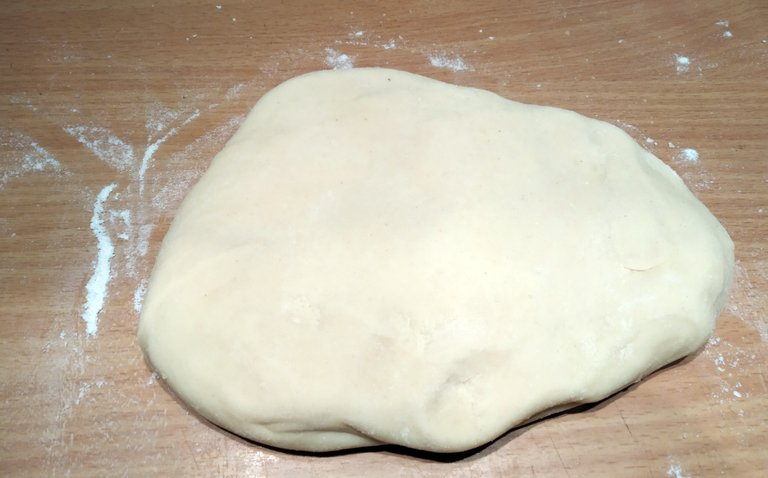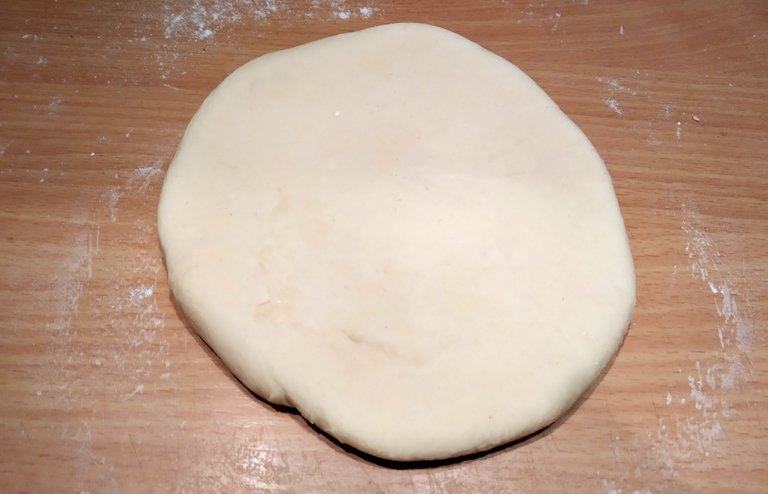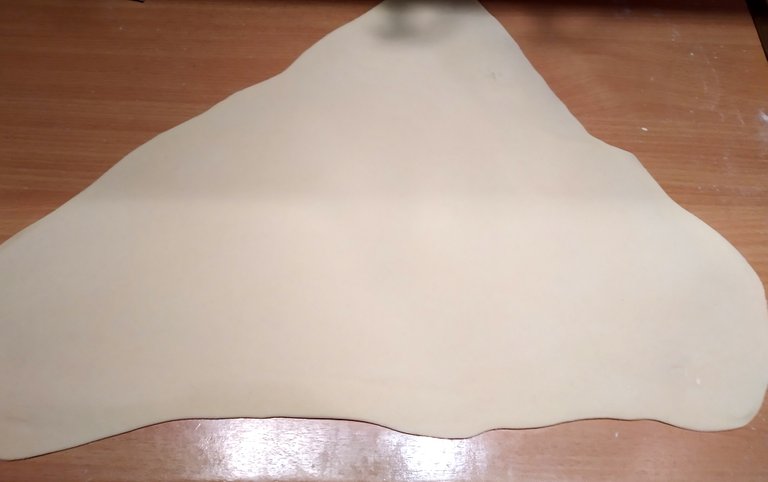 Making dumplings
Lepienie pierogów
In the rolled out dough, we cut out, e.g. with a glass, round small circles. Put the stuffing and stick dumplings on them. There are as many ways of molding as there are chefs, so everyone makes the way they like. It is important that the dumplings do not get sticky during cooking.
W rozwałkowanym cieście wykrawamy np. szklanką, okrągłe małe kółka. Nakładamy do nich farsz i lepimy pierogi. Sposobów lepienia jest tyle co kucharzy, więc każdy lepi tak jak lubi. Istotne jest aby podczas gotowania pierogi się nie roskleiły.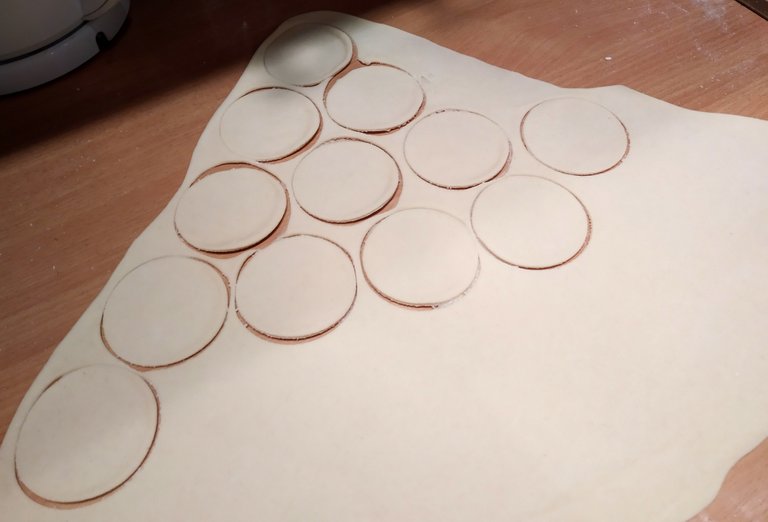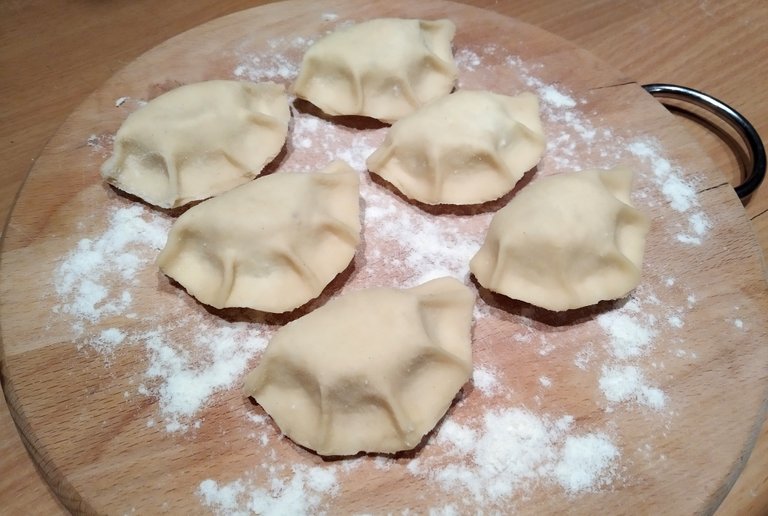 Cooking dumplings
Gotowanie pierogów
Put the dumplings in boiling salted water. Cook until the dough is soft. The most common indicator of cooking is the fact that the dumplings rise to the surface of the water.
Pierogi wrzucamy do wrzącej osolonej wody. Gotujemy do miękkości ciasta. Najczęściej wskaźnikiem ugotowania jest fakt, że pierogi wypływają na powierzchnię wody.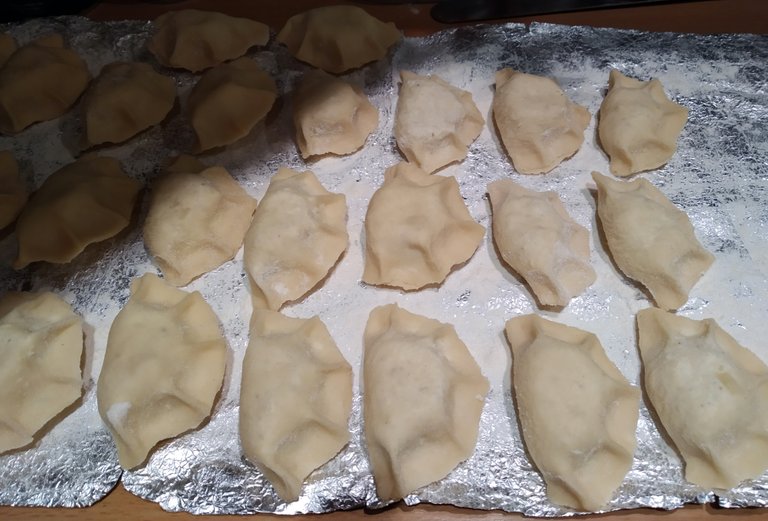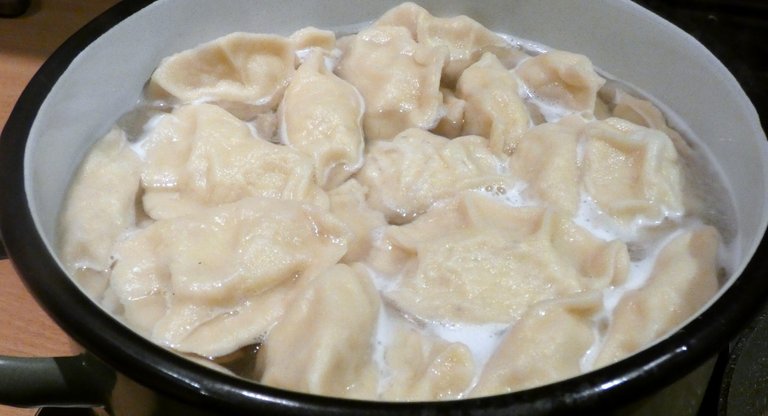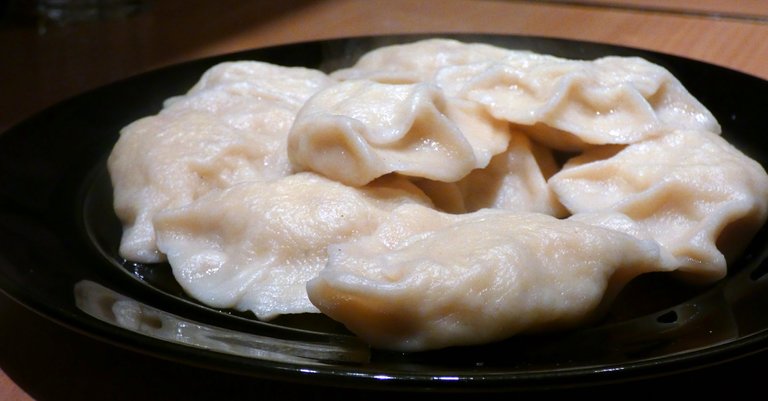 Way of giving
Sposób podania
Pour the dumplings with melted fat and fried onions. It can also be served with fried bacon or a toilet of a very delicate version with a little butter that will melt on hot dumplings. Additionally, kefir or sour milk are perfect for a drink.
Pierogi polewamy roztopionym tłuszczem ze smażoną cebulką. Można również podawać ze smażonym boczkiem lub wc wersji bardzo delikatnej z odrobiną masła, które roztopi się na gorących pierogach. Dodatkowo do popicia idealnie pasują tu kefir lub kwaśne mleko.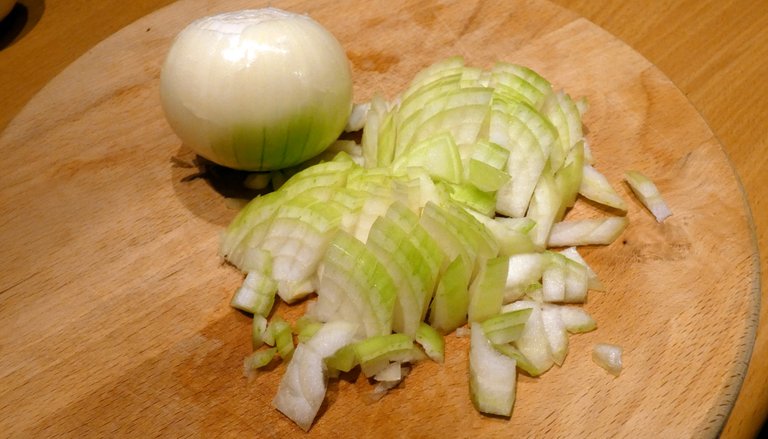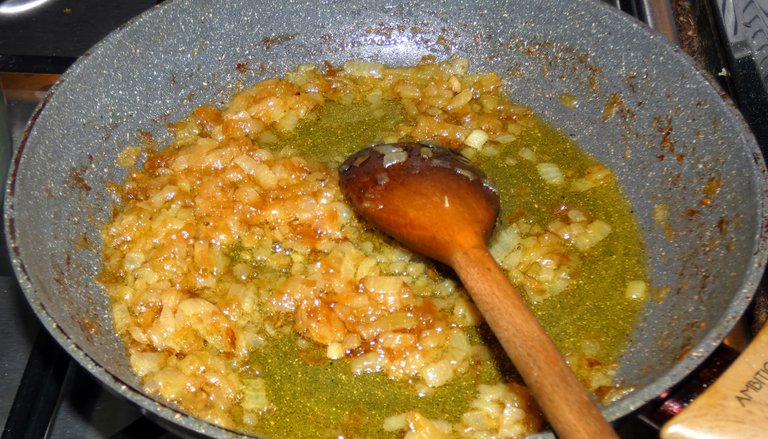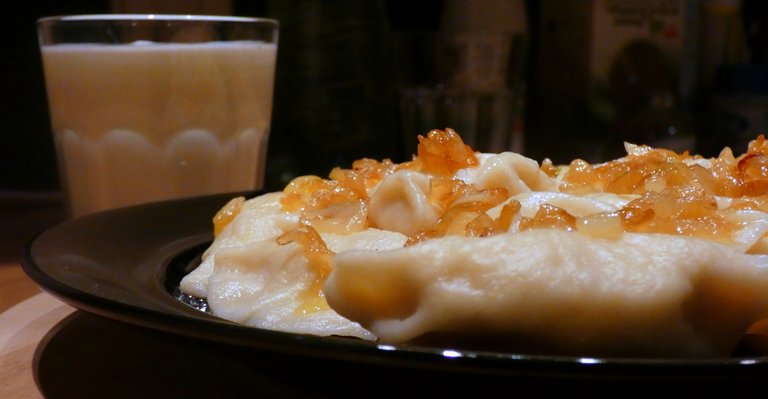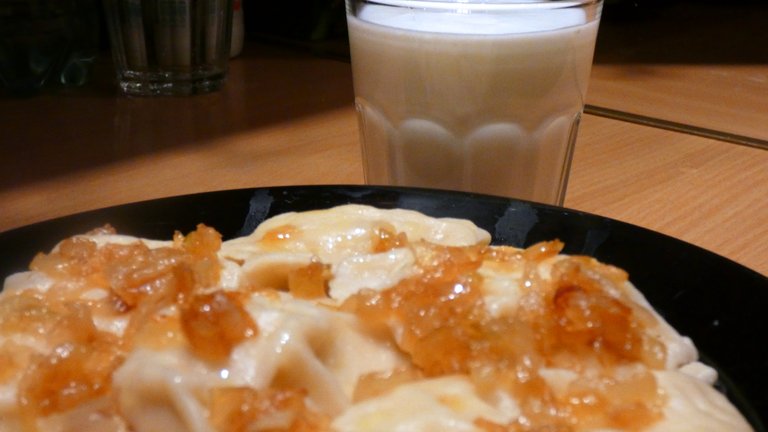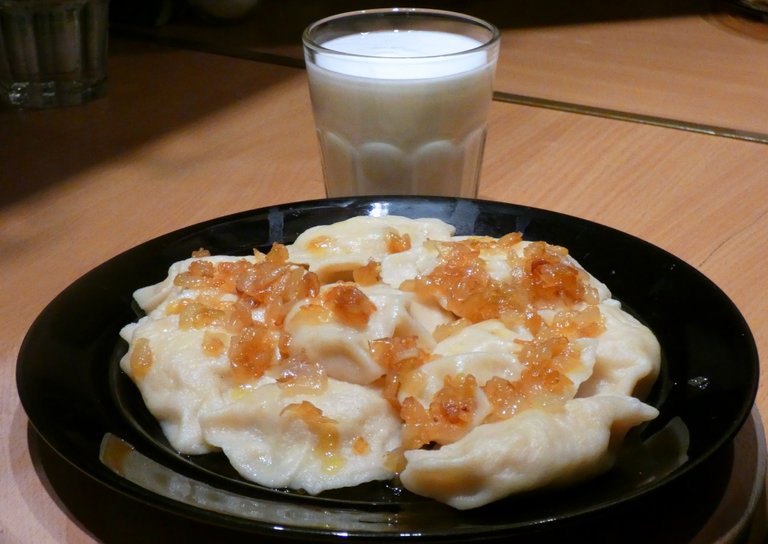 Bon Appetit
Smacznego