The mushroom is edible, but only young fruiting bodies. It is not suitable to eat raw, it must be boiled beforehand!
Grzyb jest jadalny, ale tylko młode owocniki. Nie nadaje się do spożycia na surowo, należy go wcześniej obgotować!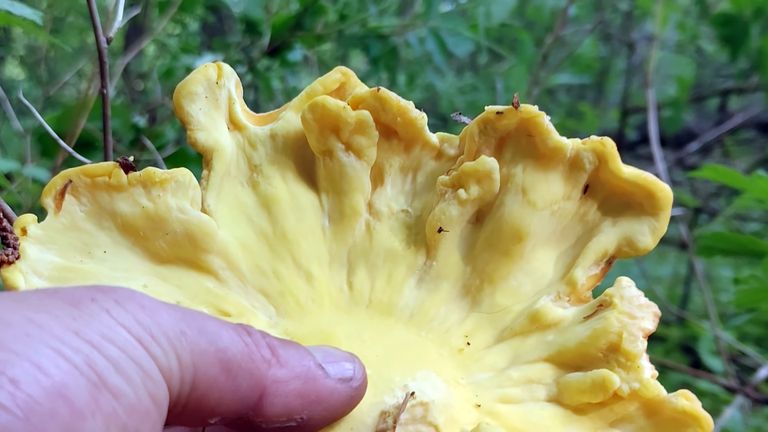 Igredients
Składniki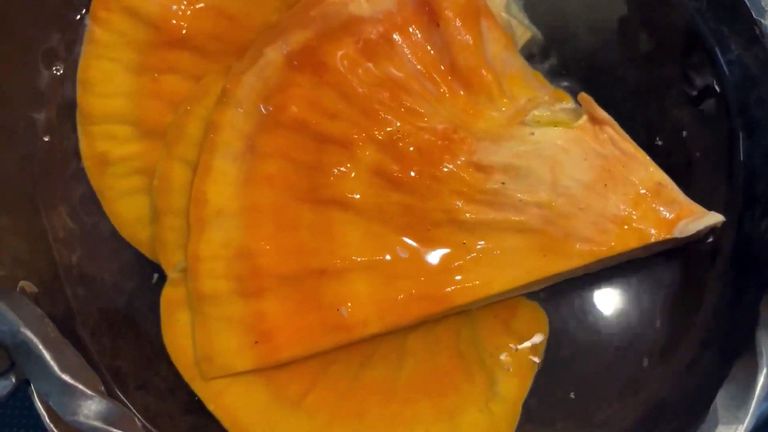 a few pieces of precooked sulfuric yolk, 1 white onion, a bunch of chives, 1 tablespoon of butter, a clove of garlic, 2 eggs, bread crumbs, wheat flour, ground pepper, thyme, salt, vegetable fat.
kilka sztuk obgotowanego żółciaka siarkowego, 1 cebula biała, pęczek szczypiorku, 1 łyżka masła, ząbek czosnku, 2 jajka, bułka tarta, mąka pszenna, mielony pieprz, tymianek, sól, tłuszcz roślinny.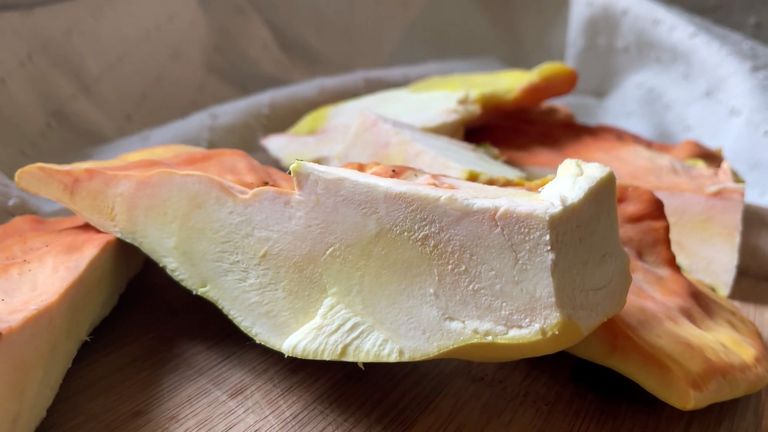 Mushrooms should be washed, separated into individual pieces and boiled in slightly salted water for several minutes. Then drain the mushrooms and grind them in a meat grinder. Dice the onion and garlic into small cubes and fry them in fat.
Grzyby należy umyć, rozdzielić na pojedyncze sztuki i obgotować w lekko osolonej wodzie kilkanaście minut. Następnie grzyby odsączamy i mielimy w maszynce do mięsa. Cebulę i czosnek kroimy w drobną kostkę i podsmażamy na tłuszczu.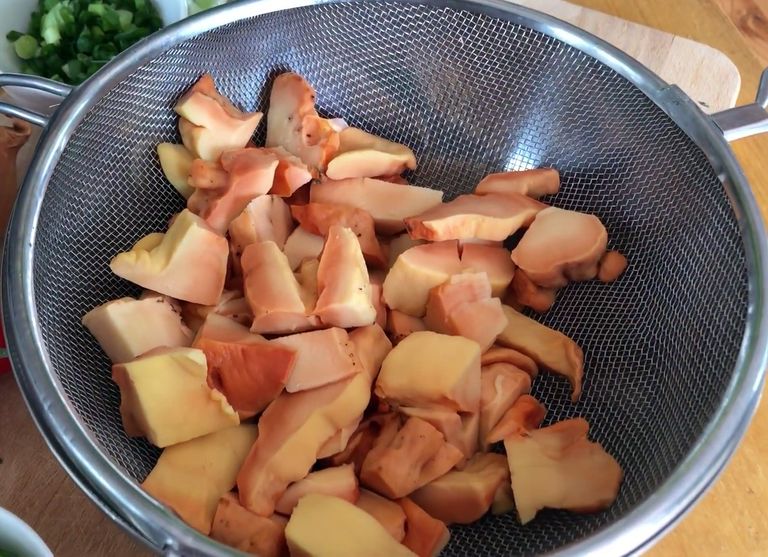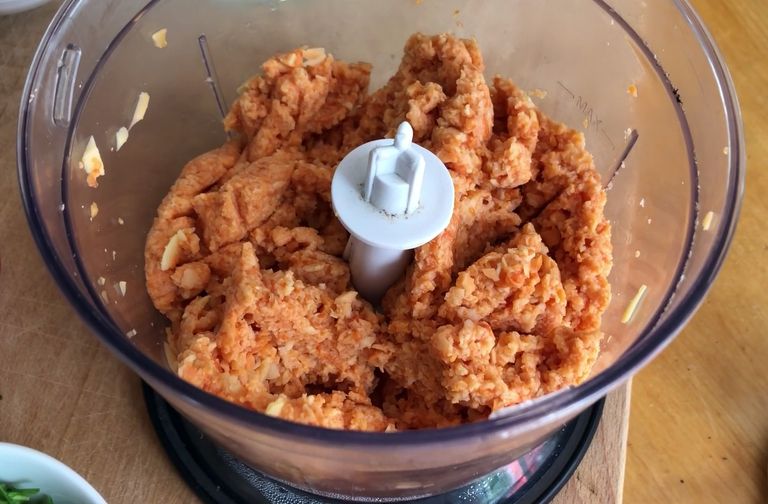 Add chopped chives, breadcrumbs, flour, two eggs and all the spices to the ground mushrooms. Knead the whole thing into a homogeneous mass and knead it. So formed, roll them in breadcrumbs. Fry for about 10 minutes until both sides are golden.
Do zmielonych grzybów dodajemy posiekany szczypiorek, bułkę tartą, mąkę, dwa jajka oraz wszystkie przyprawy. Całość wyrabiamy w jednolitą masę i wyrabiamy z tego kotleciki. Tak uformowane obtaczamy jeszcze w bułce tartej. Smażymy około 10 minut tak aby zarumieniły się z obu stron.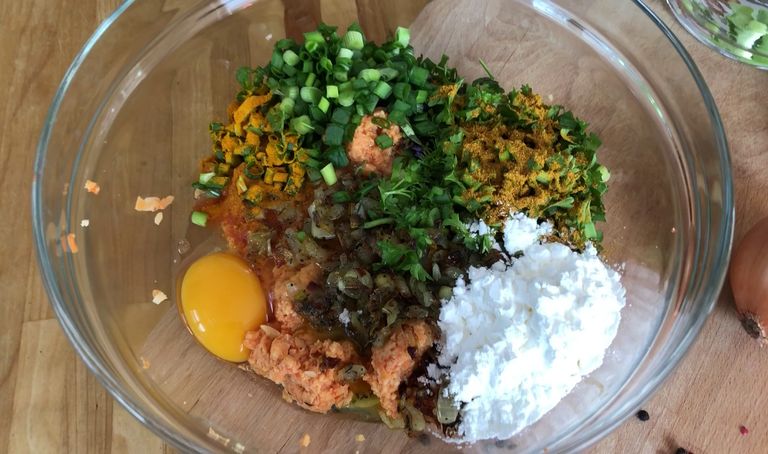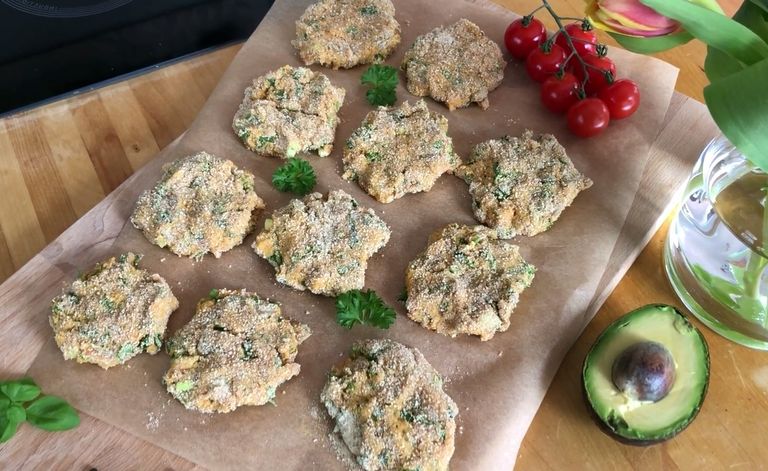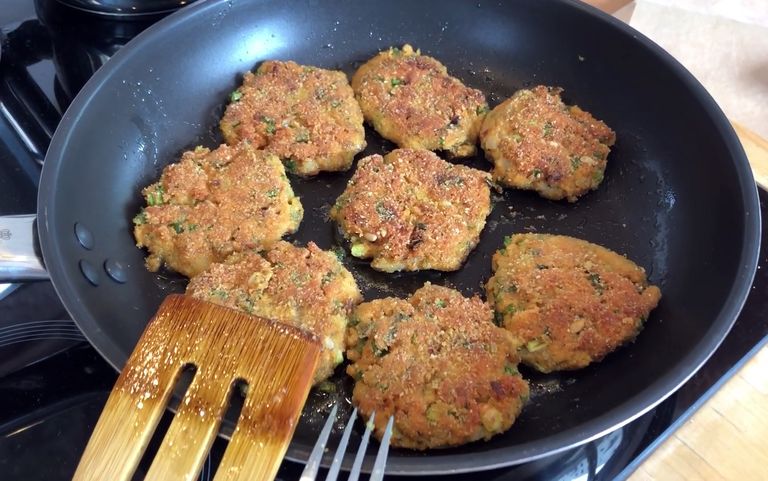 It can be served with bread or potatoes and with fresh vegetables. They also taste great cold.
Można podawać z pieczywem lub z ziemniakami oraz ze świeżymi warzywami. Świetnie smakują również na zimno.
Sulphur polypore
May is the time when this species appears quite often in mainly deciduous forests, sometimes in parks. The first time I saw this mushroom, I thought it looked like a piece of sulfur rock.
Maj to okres, kiedy ten gatunek pojawia się dość często w lasach głównie liściastych, czasami w parkach. Gdy tego grzyba zobaczyłem pierwszy raz, pomyślałem sobie, że wygląda jak kawałek skały siarki.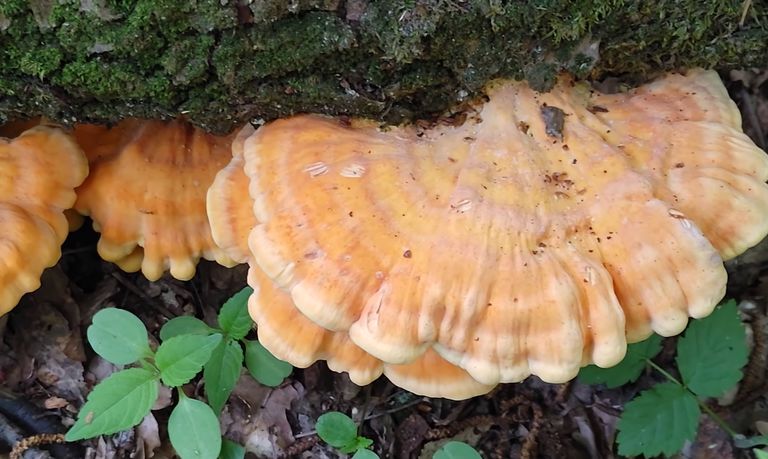 And indeed, its name refers to sulfur, because this fungus in Poland functions as Sulfur Yellow. But my even greater surprise was the fact that the mushroom is an edible species, and very tasty! Due to its color and taste reminiscent of chicken meat, it is called "chicken of the woods".
I rzeczywiście, jego nazwa odnosi się do siarki, bo ten grzyb w Polsce funkcjonuje jako Żółciak Siarkowy. Ale jeszcze większym moim zdziwieniem był fakt, że grzyb jest gatunkiem jadalnym, a do tego bardzo smacznym! Ze względu na kolor i smak przypominający mięso kurczaka nazywany jest "chicken of the woods".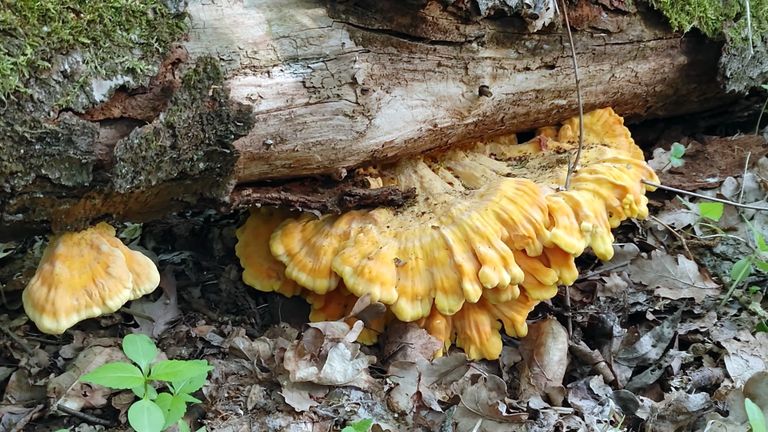 Smacznego 😋
Bon Appetit 😋
Enjoy 😉