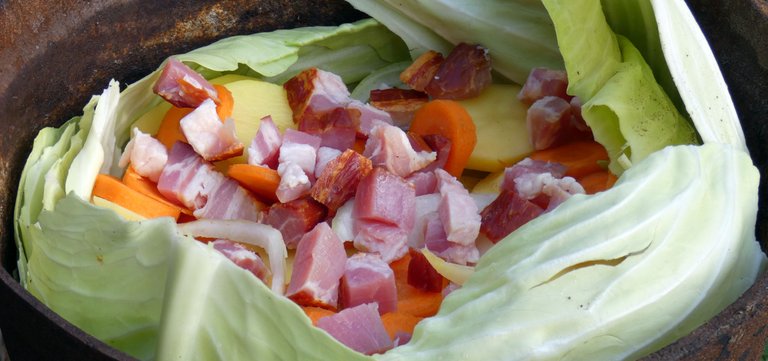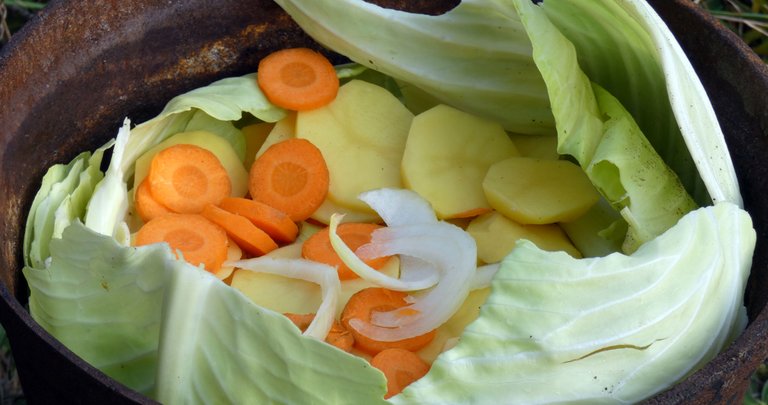 Ingredients
Składniki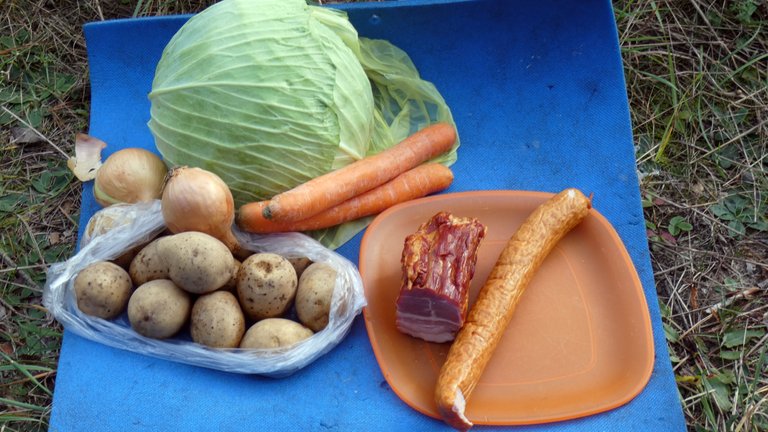 1 large head of cabbage, 0.3 kg of smoked bacon, 0.5 kg of sausage, two carrots, 2 onions, 1 kg of potatoes, spices, salt, pepper, hot and sweet pepper powder.
1 duża główka białej kapusty, 0,3 kg boczku wędzonego, 0,5 kg kiełbasy, dwie marchewki, 2 cebule, 1 kg ziemniaków, przyprawy, sól, pieprz, papryka ostra i słodka w proszku.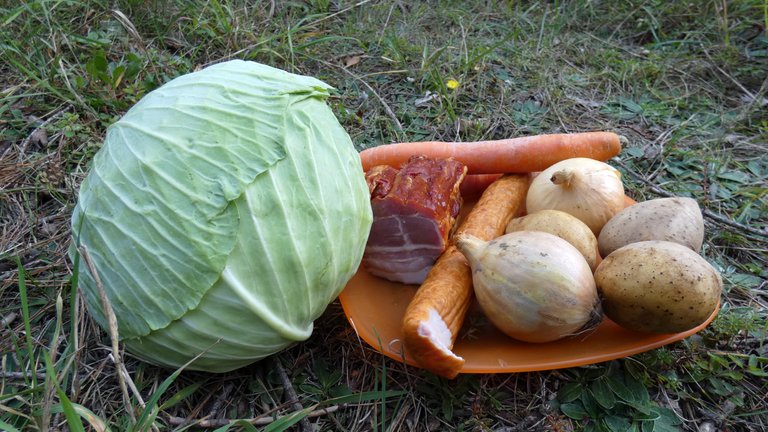 Preparation of the cauldron
Przygotowanie kociołka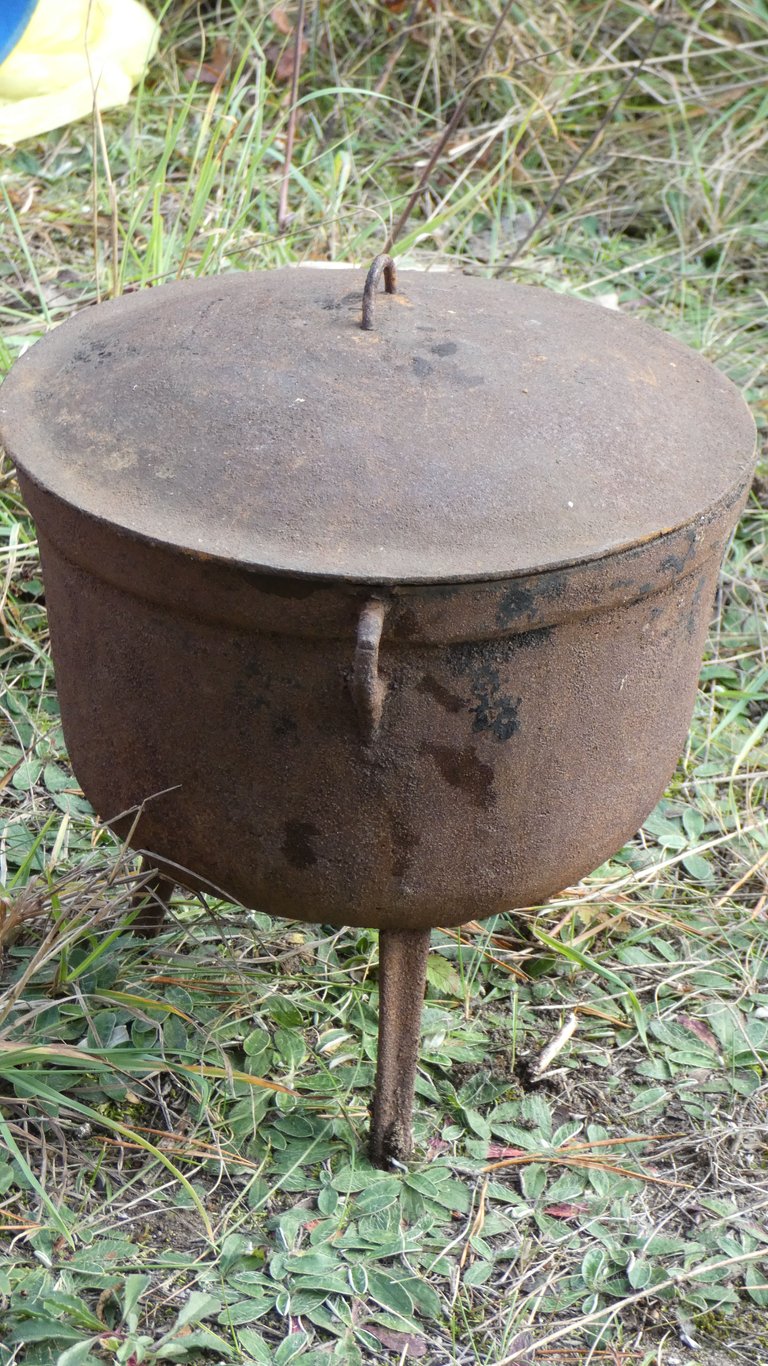 Line the cauldron from the inside, performing the function of a layer of cabbage leaves, put on the very bottom of the bacon skin.
Kociołek wykładamy od środka kilkoma warstwami liści kapusty, po czym układamy na samym dnie skórę z boczku.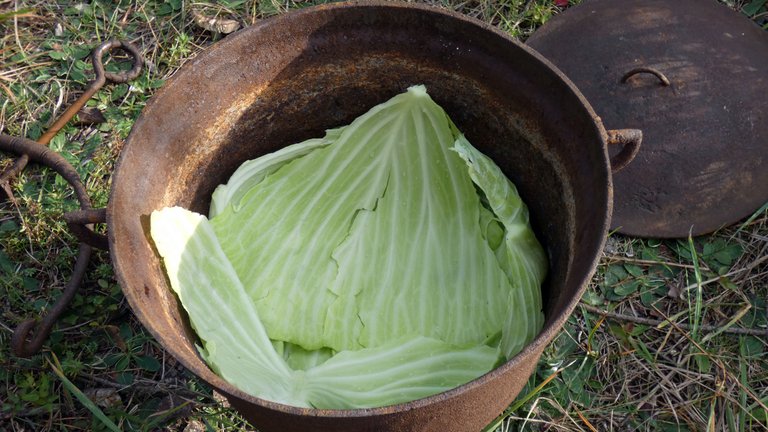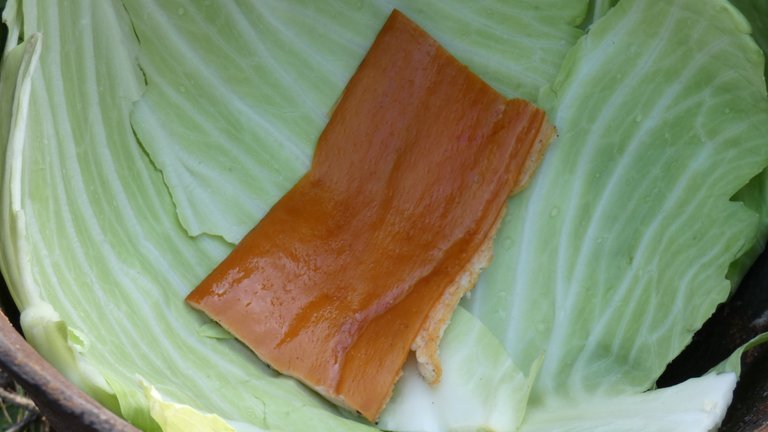 Preparation of ingredients
Przygotowanie składników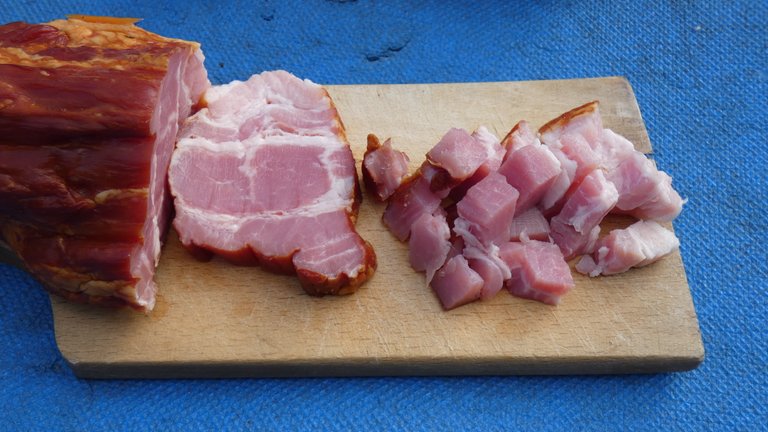 Remove the skin from the bacon and cut into medium-sized cubes.
Boczek pozbawiamy skóry i kroimy w średniej wielkości kostkę.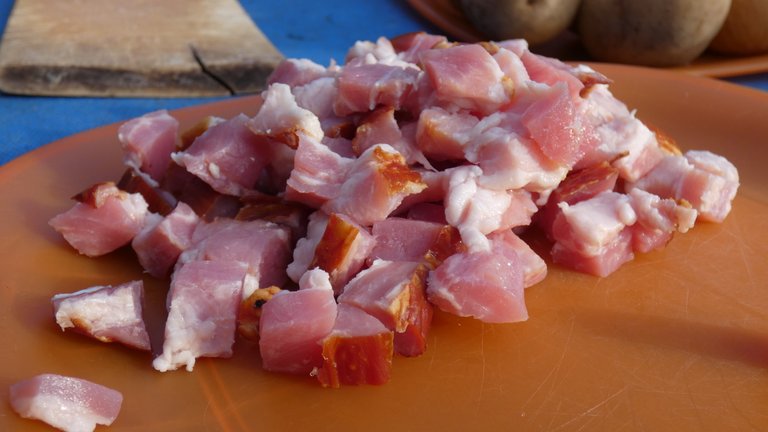 We also cut the sausage into small cubes.
Kiełbasę również kroimy w niedużą kostkę.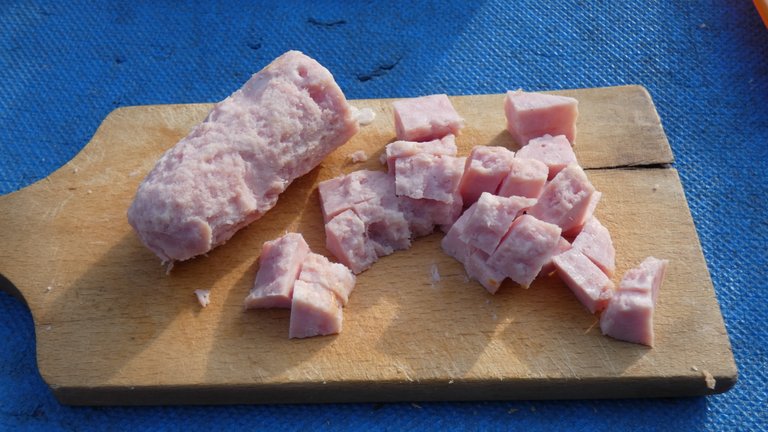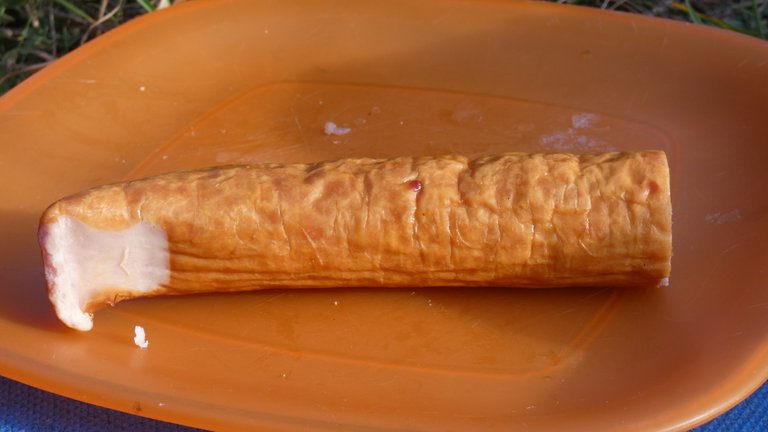 We peel the onion and cut it into slices, we do the same with the carrots.
Obieramy cebulę i kroimy w plasterki, to samo robimy z marchewką.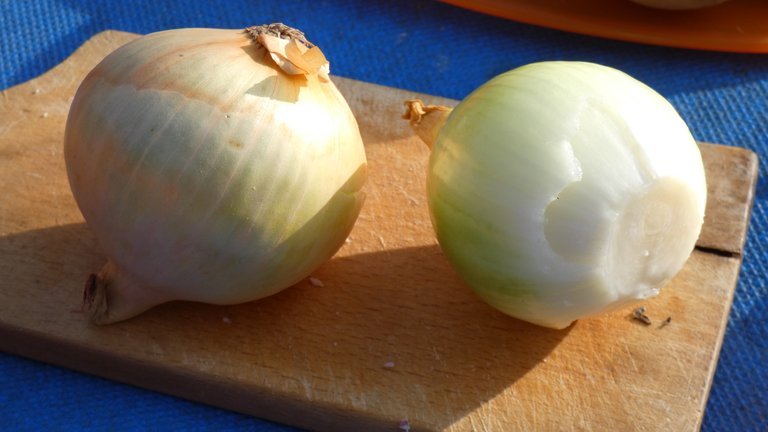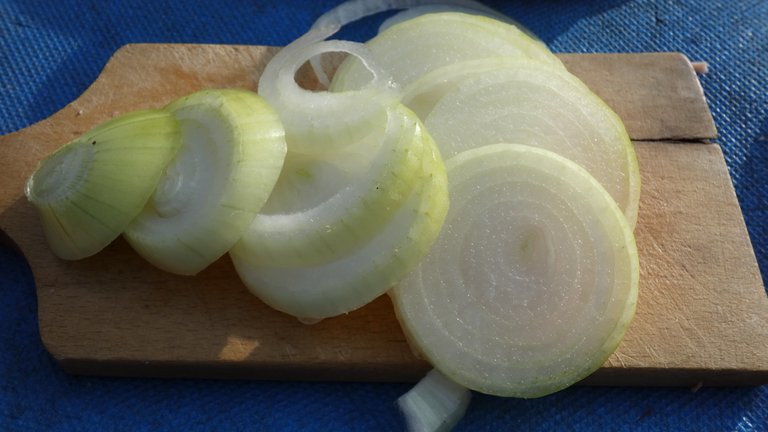 Then, peel the potatoes and cut them into thick slices
Następnie obieramy ze skórki ziemniaki i kroimy w grube plasterki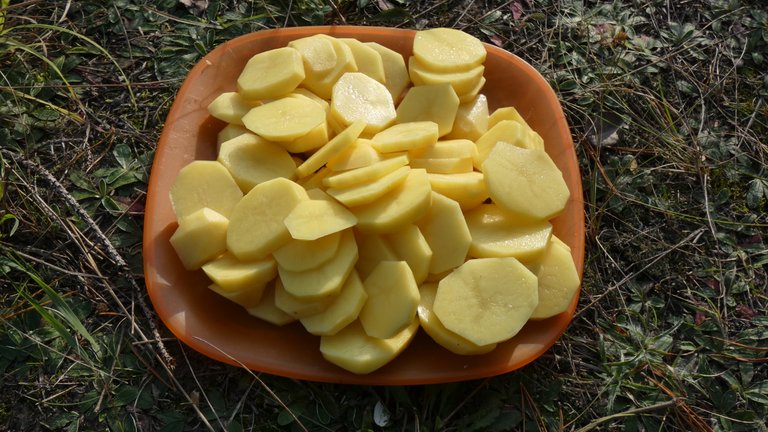 We can start putting the ingredients prepared in this way in the cauldron.
Tak przygotowane składniki możemy zacząć układać w kociołku.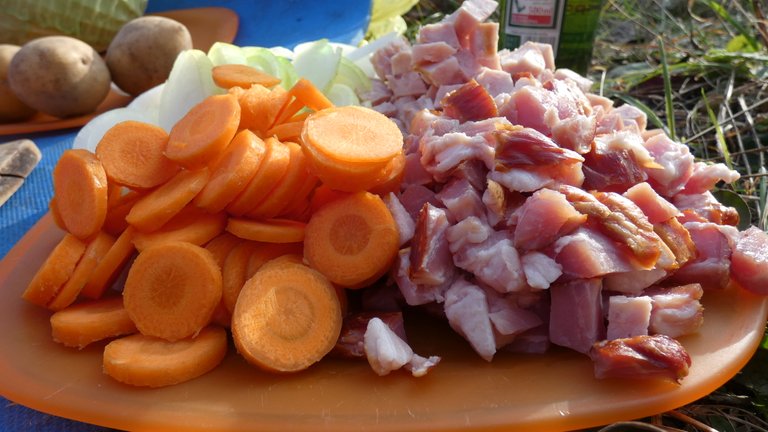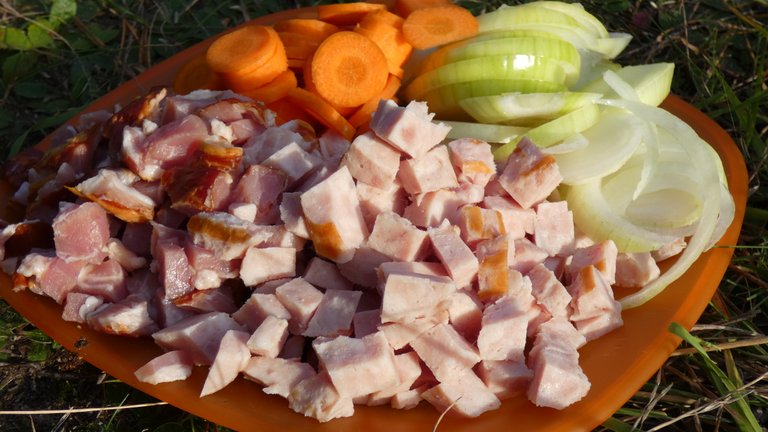 We arrange them layer by layer, remembering to place each of them with cabbage leaves.
Układamy warstwę po warstwie, pamiętając, aby każdą z nich przekładać liśćmi kapusty.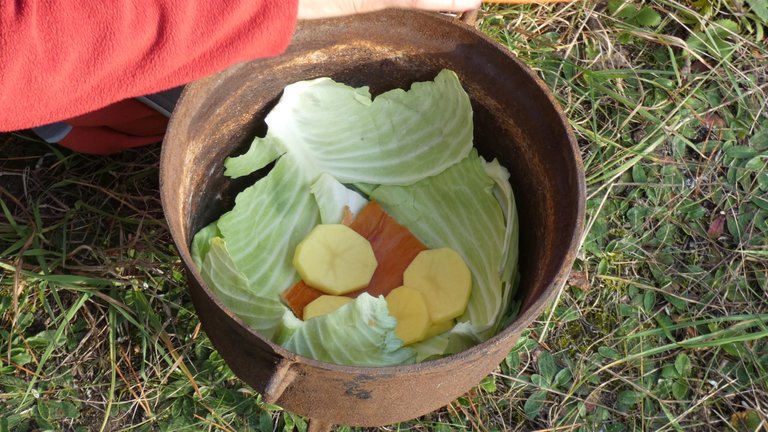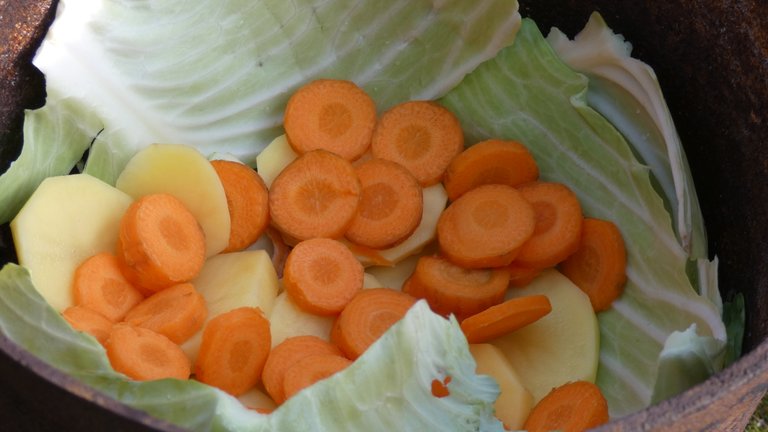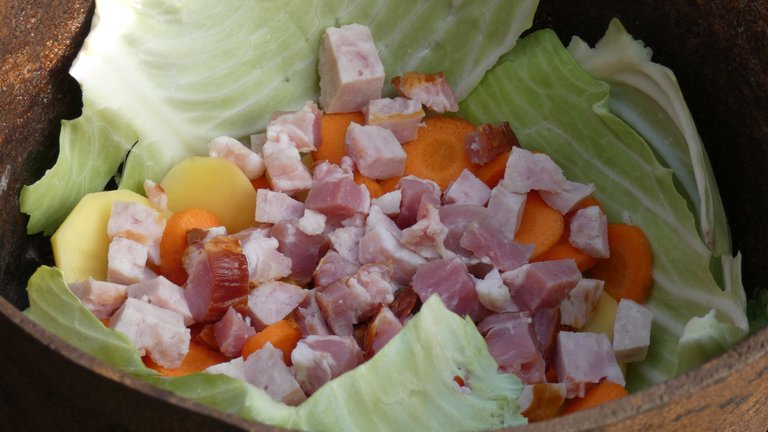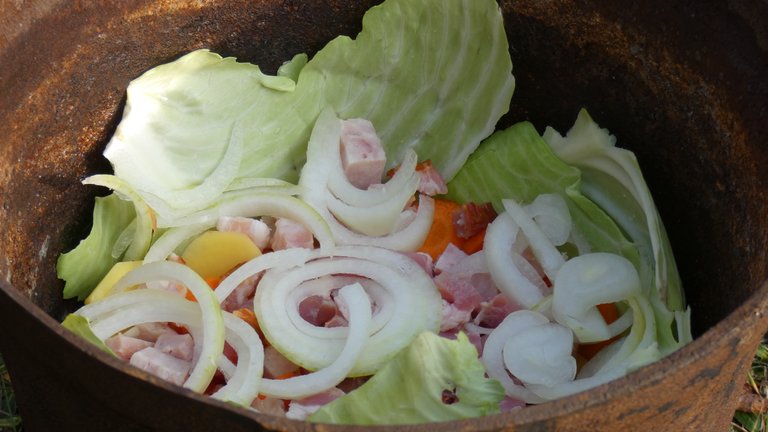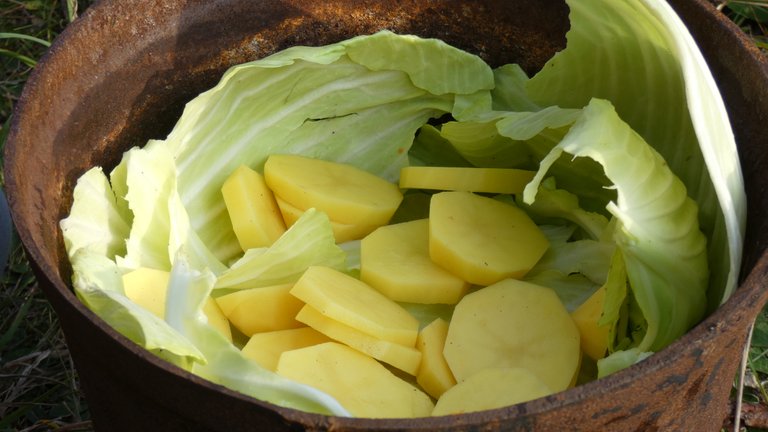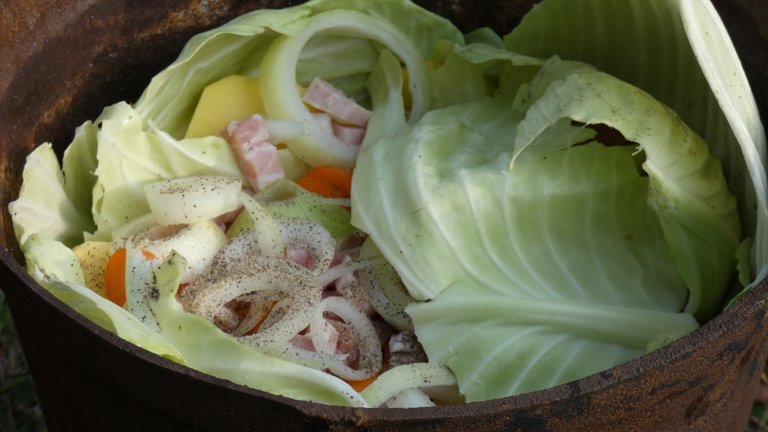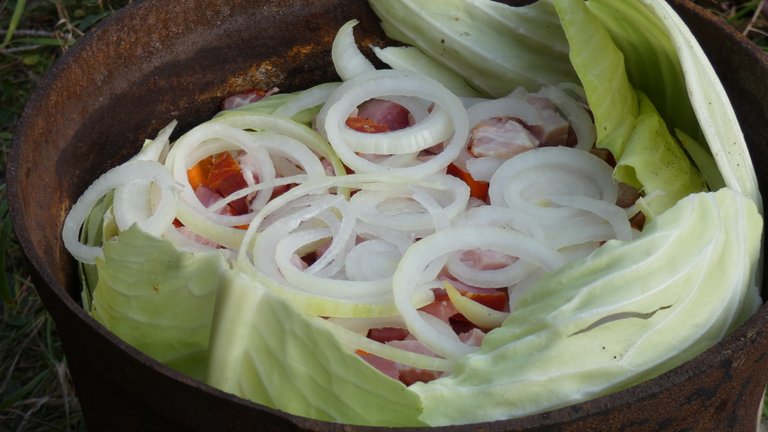 At the end, the whole thing is tightly covered with the rest of the cabbage leaves, covered with a lid and tightened with a screw.
Na sam koniec całość szczelnie przykrywamy resztką liści kapusty, przykrywamy pokrywką i dociskamy śrubą.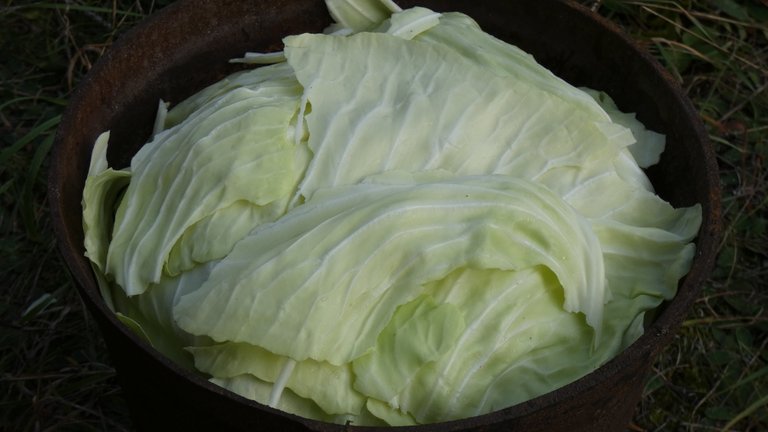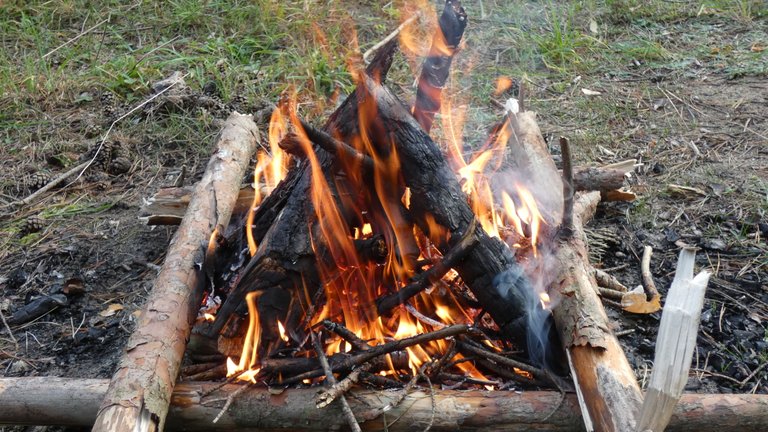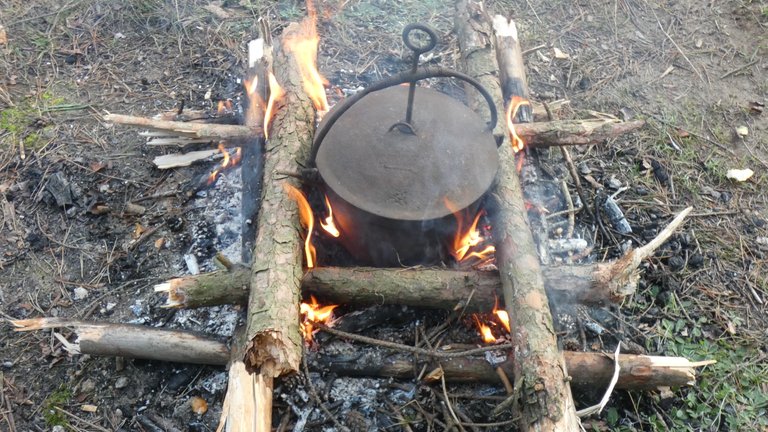 Put the cauldron prepared in this way into the fire and bake it for about one hour.
Tak przygotowany kociołek wstawiamy do ogniska i pieczemy około jednej godziny.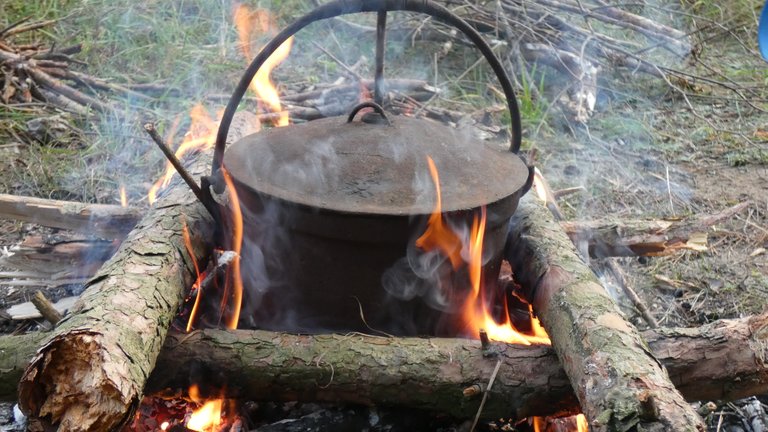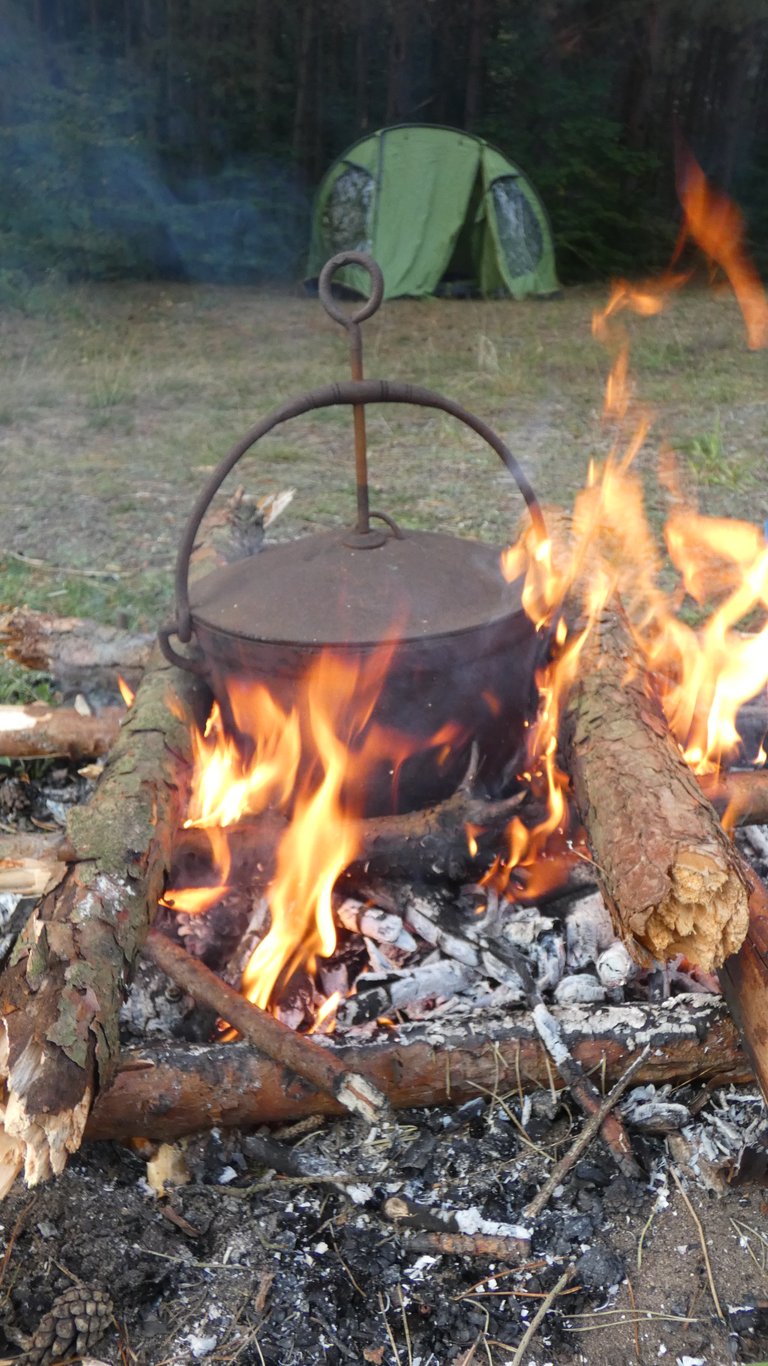 Way of giving
Sposób podania
The cauldron dish tastes best without any additives, or with fresh bread and cold beer.
Najlepiej danie z kociołka smakuje bez dodatków, ewentualnie ze świeżym pieczywem oraz zimnym piwem.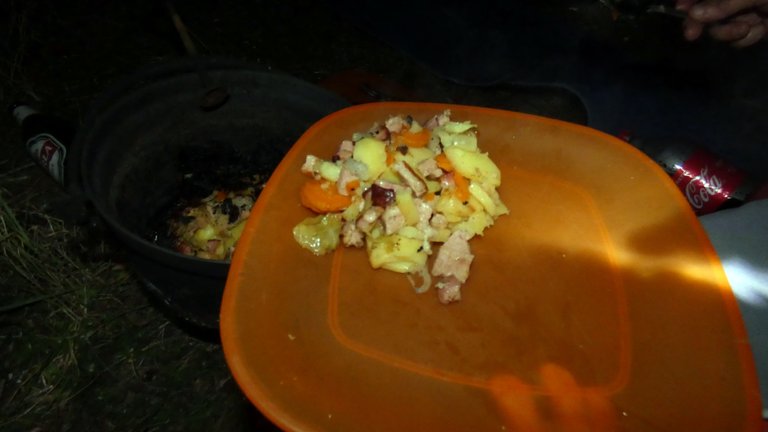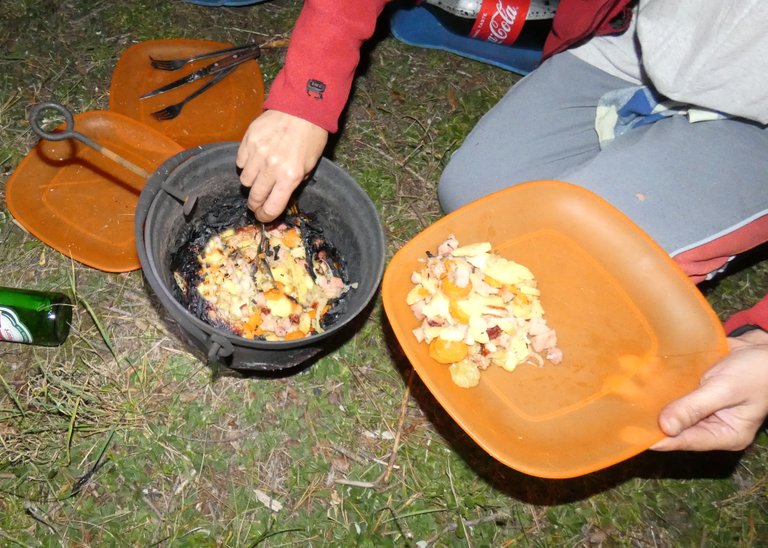 Bon appetit
Smacznego