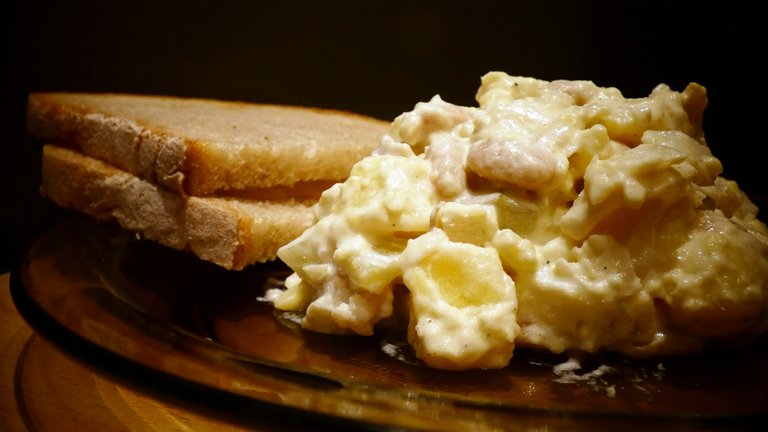 Ingredients
Składniki
A few large potatoes, 3 large matias herring fillets, canned white beans, 1 onion, two pickled cucumbers, 2 large spoons of mayonnaise, salt, and pepper.
Kilka dużych ziemniaków, 3 duże filety śledziowe typu matias, biała fasolka z puszki, 1 cebula, dwa ogórki kiszone, 2 duże łyżki majonezu, sól, pieprz.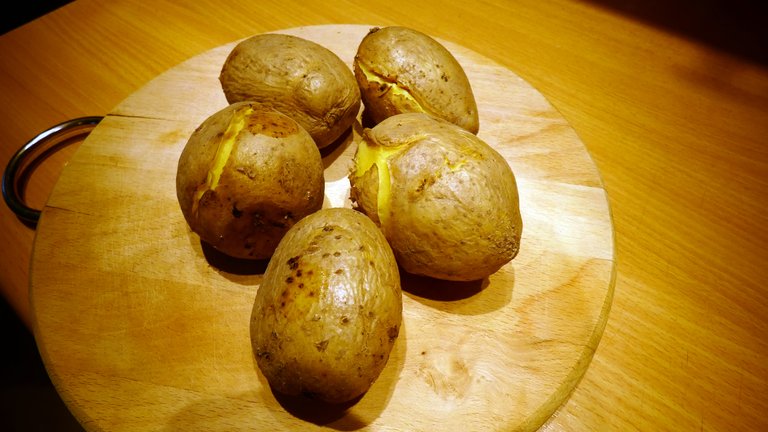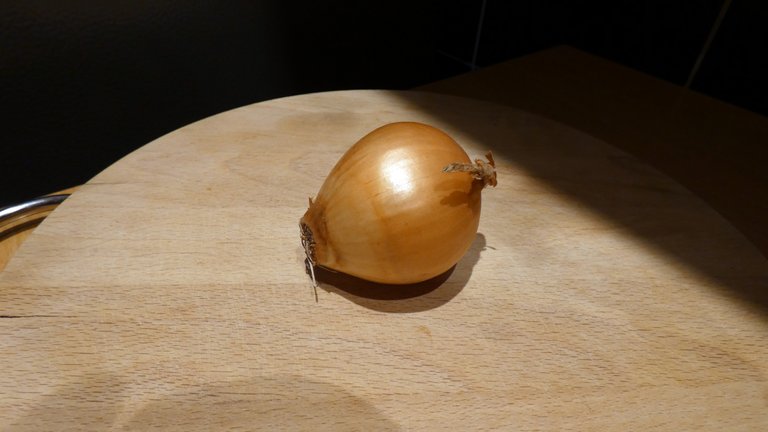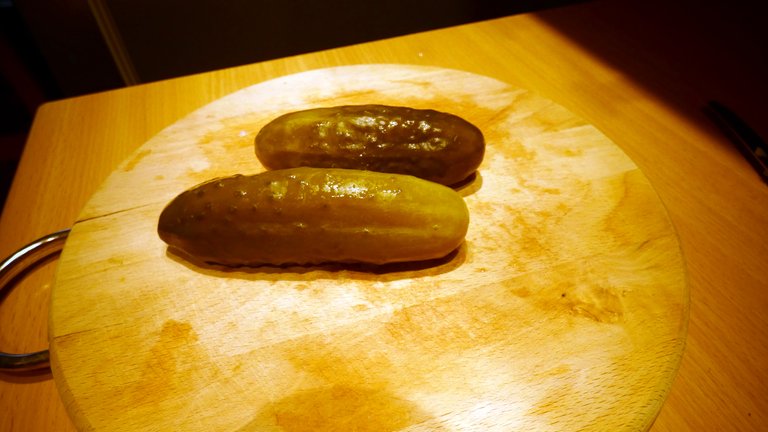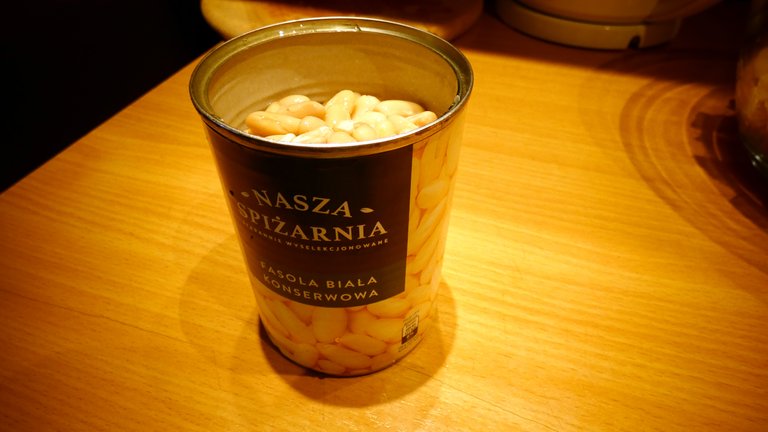 Preparation of the salad
Przygotowanie sałatki
Wash the potatoes thoroughly and cook them with the skin until tender. When they have cooled down, cut them into cubes and put them in a bowl.
Ziemniaki dokładnie myjemy i gotujemy ze skórką do miękkości. Gdy już ostygną, kroimy je w kostkę i wkładamy do miseczki.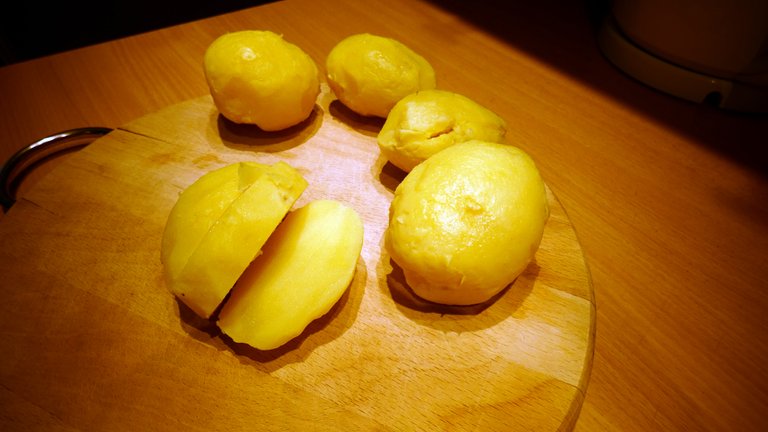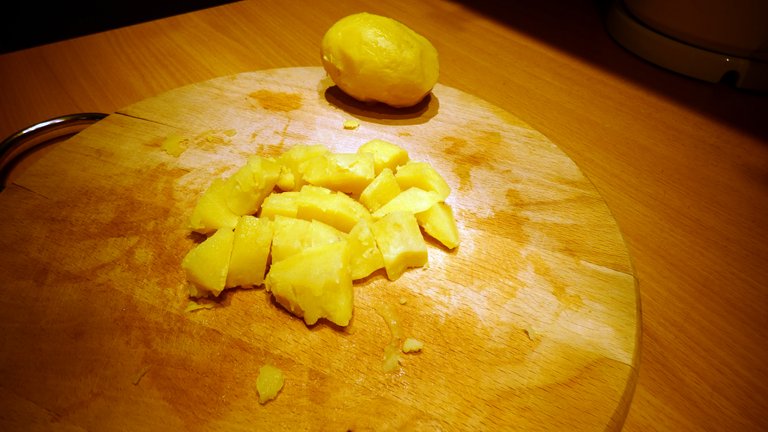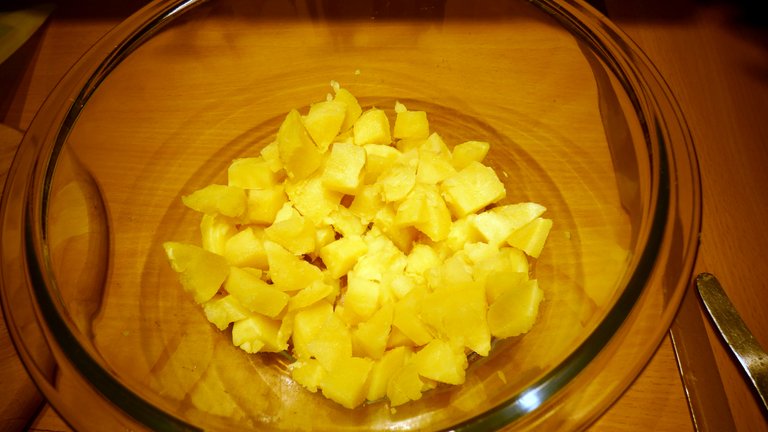 Then, cut the herring into large cubes and add to the potatoes in a bowl.
Następnie kroimy śledzie w dużą kostkę i dodajemy do ziemniaków, do miseczki.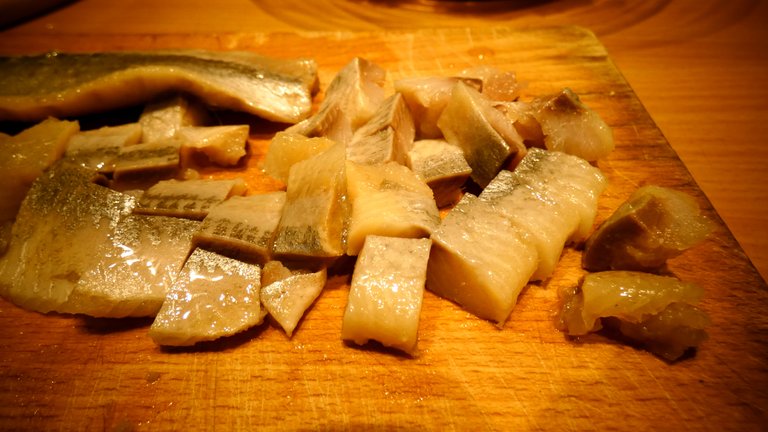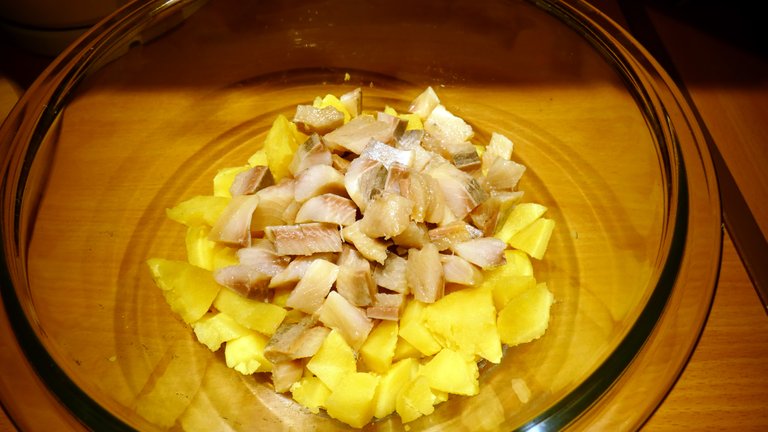 In the next step, we peel the onion and dice it. We also peel the pickled cucumber and cut it into cubes.
W kolejnym kroku obieramy cebulę i kroimy w kostkę. Ogórka kiszonego również obieramy ze skórki i kroimy w kostkę.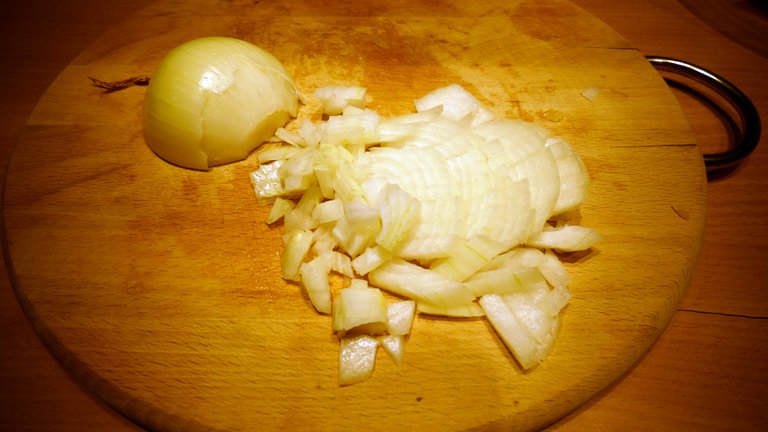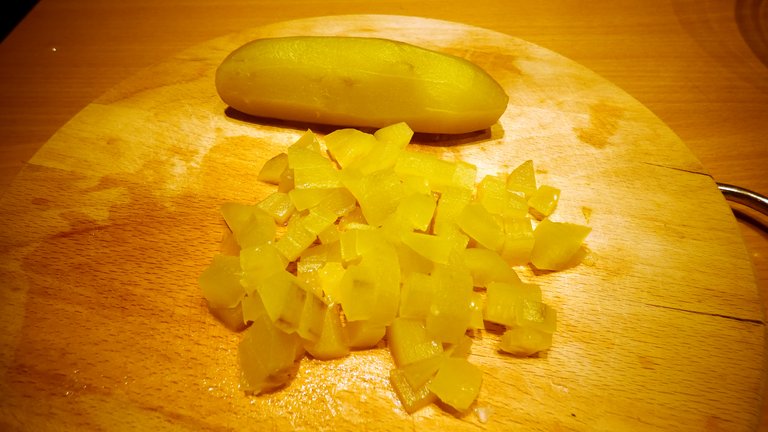 We add the chopped onions and cucumbers to the bowl with the already chopped potatoes and herring.
Dodajemy pokrojoną cebulę i ogórki do miseczki, w której znajdują się już pokrojone ziemniaki i śledzie.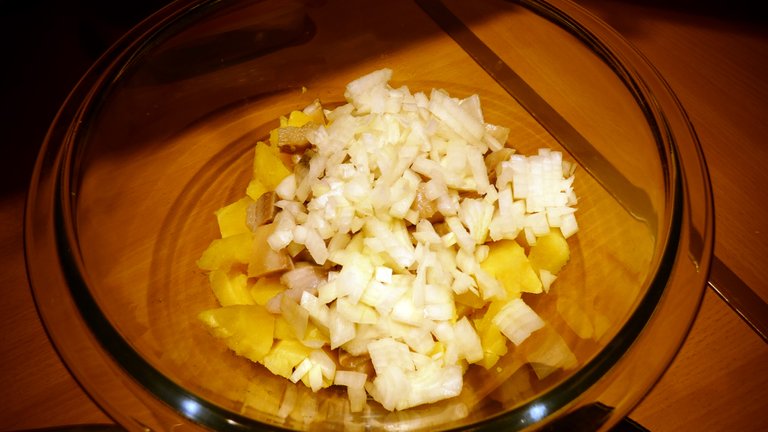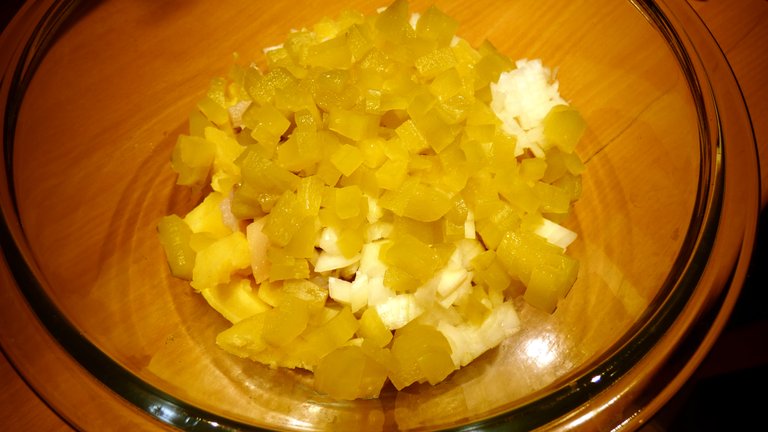 The last stage is beans, spices and mayonnaise, which we add to the bowl and mix thoroughly. Ready-to-serve salad, but like most of these types of products, it is best when cooled in the refrigerator and served the next day.
Ostatni etap to fasolka, przyprawy oraz majonez, który dodajemy do miseczki i dokładnie, delikatnie mieszamy. Sałatka gotowa do podania, ale jak większość tego typu wyrobów, najlepsza jest po schłodzeniu w lodówce i podana następnego dnia.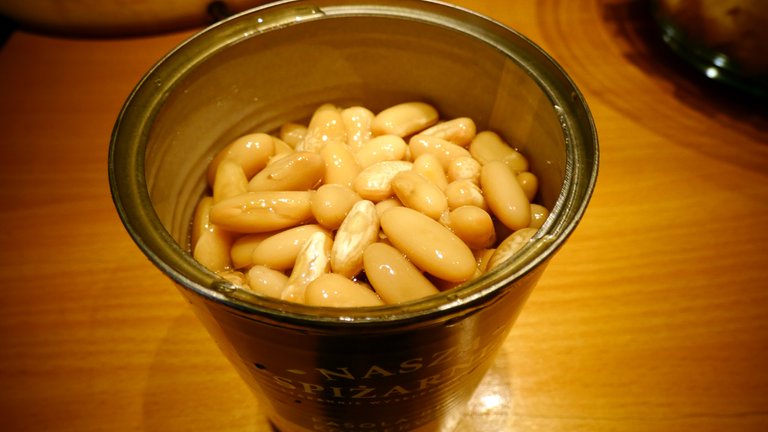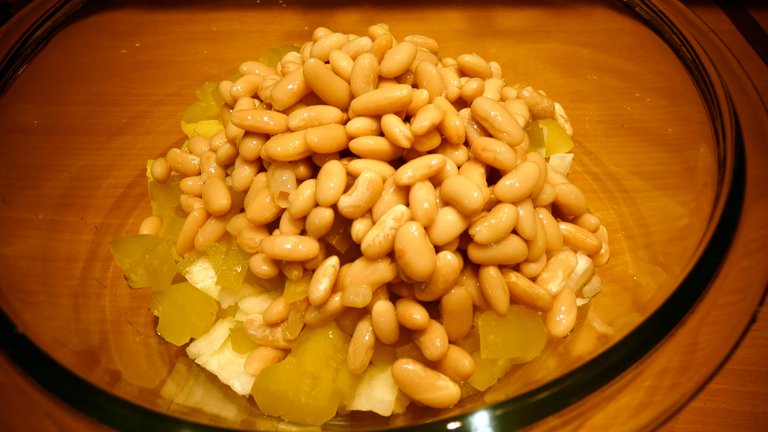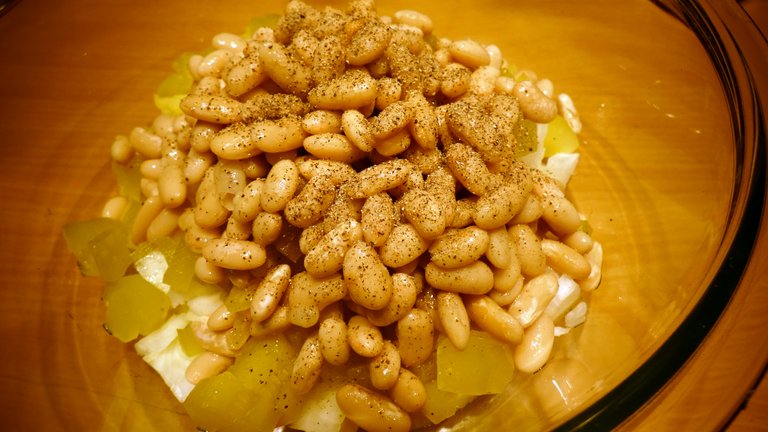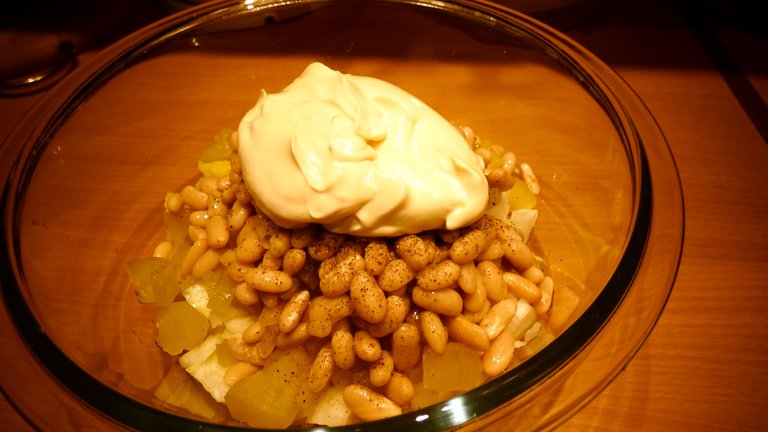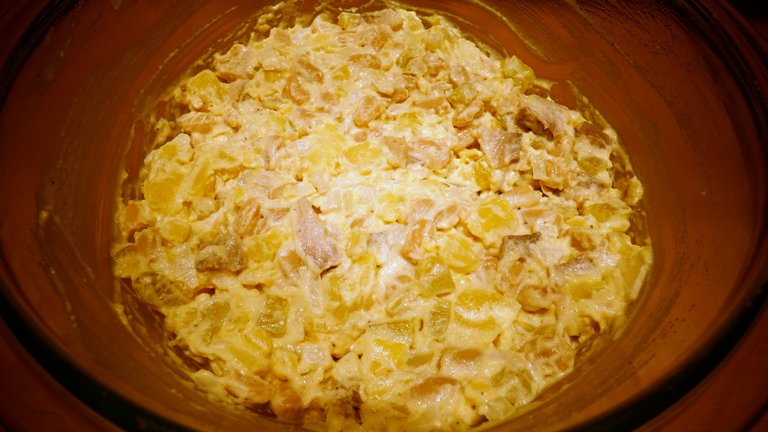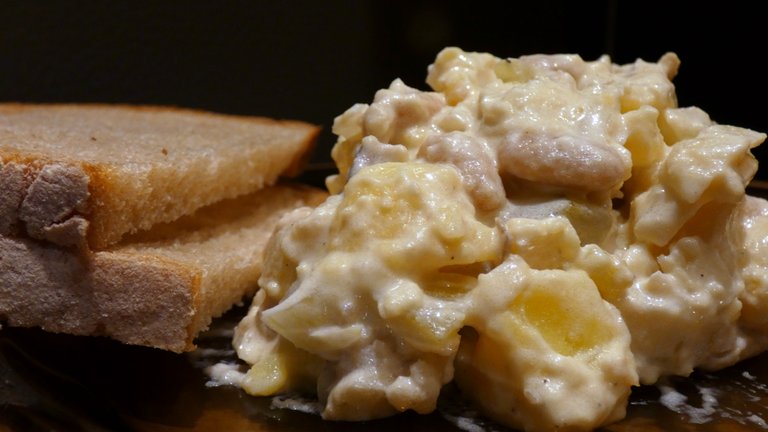 Way of giving
Sposób podania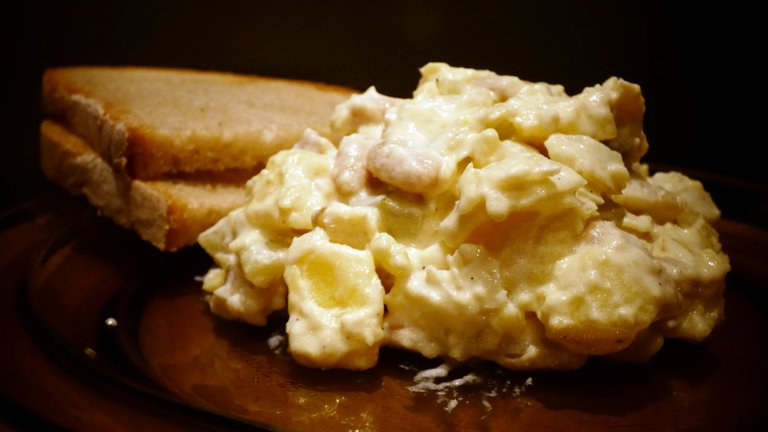 We serve it cold with fresh bread. It is perfect as a snack to strong alcohols.
Podajemy na zimno ze świeżym pieczywem. Idealnie nadaje się jako zakąska do mocnych alkoholi.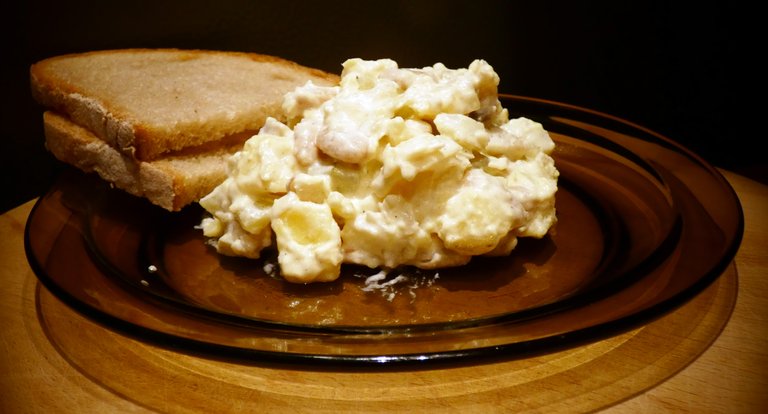 Smacznego
Enjoy 😋