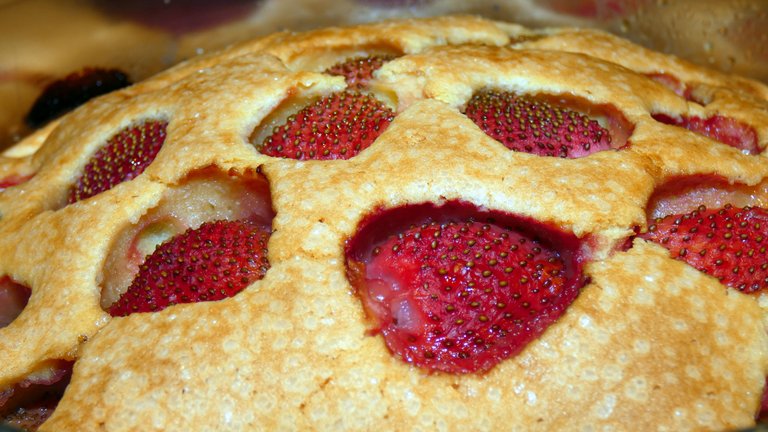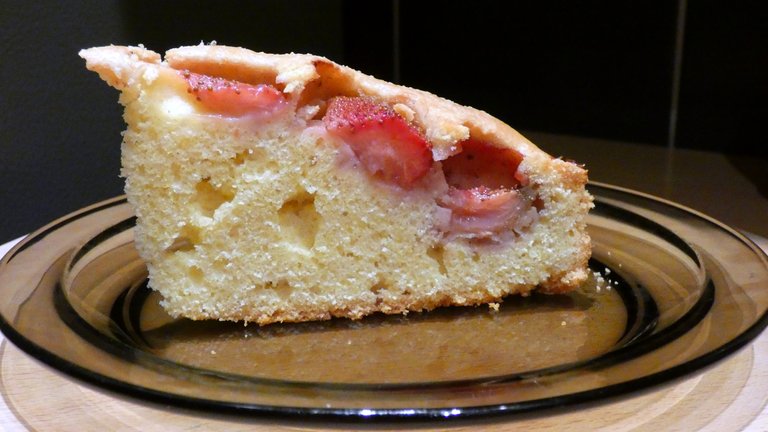 EN PL And finally the strawberry season has come. Of course, strawberries, or rather strawberry-like fruits, grown in greenhouses and stuffed with chemicals, can be bought all year round. I am talking about strawberries, which in Polish weather conditions have been harvested since mid-May, i.e. ground strawberries growing in fields, gardens, soaked in rain water and bathed in sunlight. They are not as beautiful in terms of image as ''Barbie'' strawberries from the greenhouse, but they beat them with taste. So today a strawberry cake straight from the garden. No i wreszcie nadszedł sezon truskawkowy. Oczywiście truskawki, a raczej owoce truskawko-podobne uprawiane w szklarniach i nafaszerowane chemią można kupić przez cały rok. Ja mówię o truskawkach, które w polskich warunkach pogodowych zbierane są od połowy maja, czyli o truskawkach gruntowych, rosnących na polach, ogródkach, nasączonych wodą z deszczu i skąpanych w słońcu. Nie są one wizerunkowo tak piękne jak truskawki ''Barbie'' ze szklarni ale smakowo biją je na głowę. Więc dzisiaj ciasto z truskawkami prosto z ogrodu.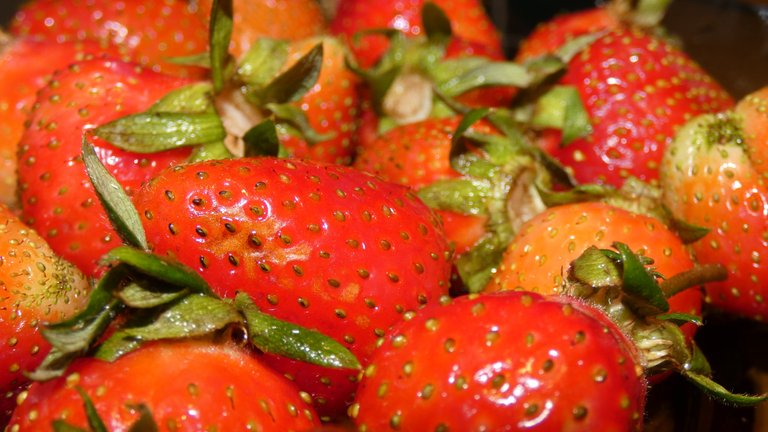 EN PL Ingredients Składniki 0.5 kg of fresh, garden or field strawberries, 2 cups of wheat flour, 3 eggs, 1 cup of sugar, a bit of vanilla sugar, 1 teaspoon of baking powder, 1/2 cubes of margarine. 0,5 kg świeżych, truskawek ogrodowych lub z pola, 2 szklanki mąki pszennej, 3 jajka, 1 szklanka cukru, odrobina cukru waniliowego, 1 łyżeczka proszku do pieczenia, 1/2 kostki margaryny.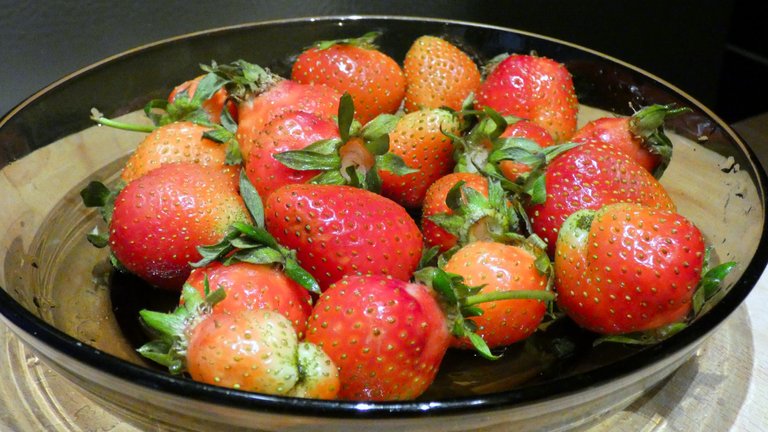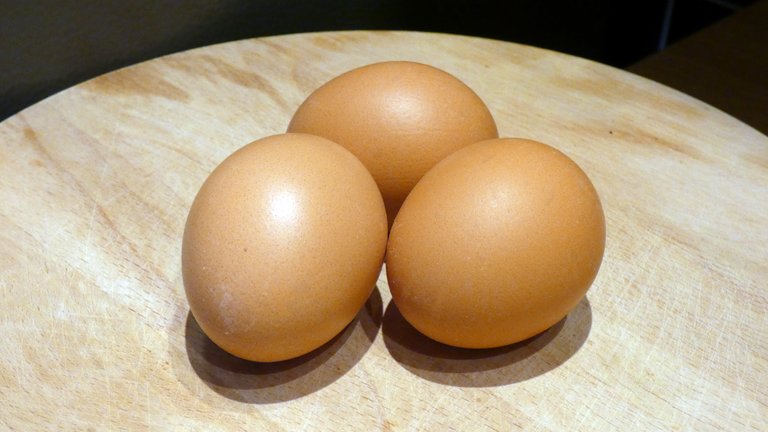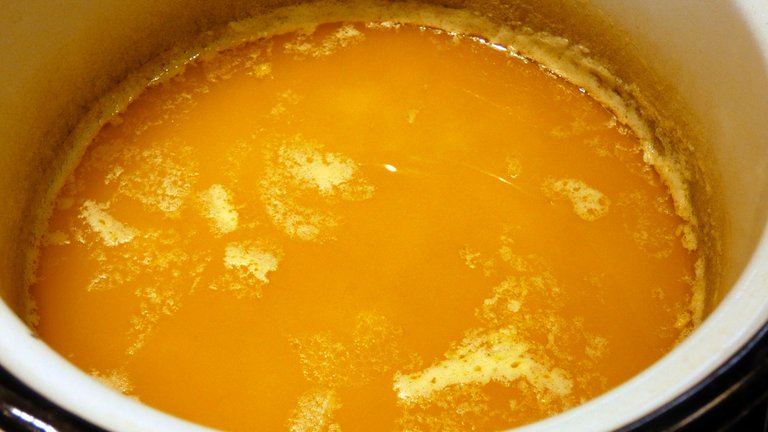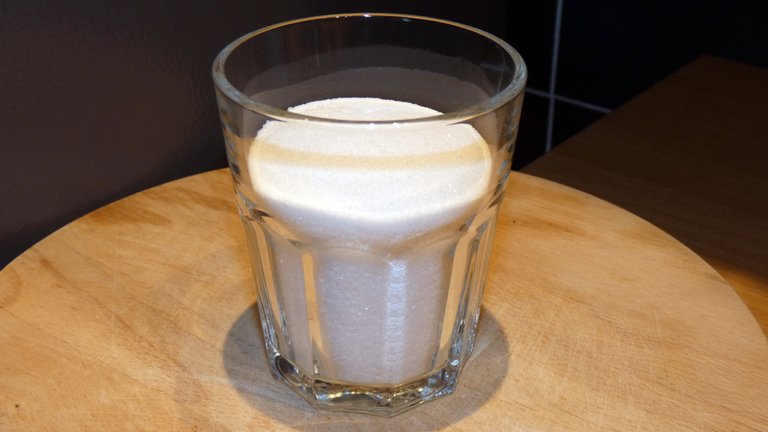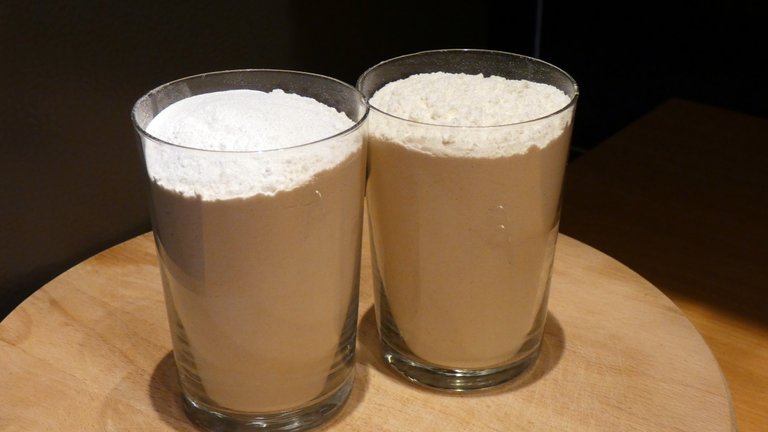 EN PL Preparation of dough Przygotowanie ciasta Put 3 whole eggs into a bowl, add 1 glass of sugar, baking powder and vanilla sugar and mix everything until smooth. Do miski wbijamy 3 całe jajka, dodajemy 1 szklankę cukru, proszek do pieczenia oraz cukier waniliowy i całość miksujemy do uzyskania jednolitej masy.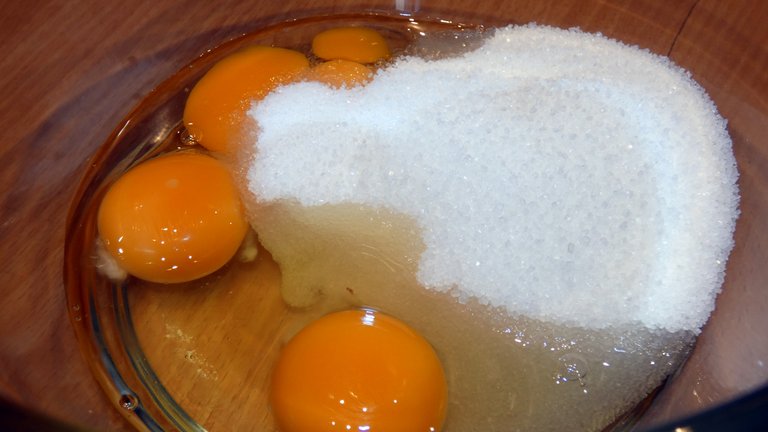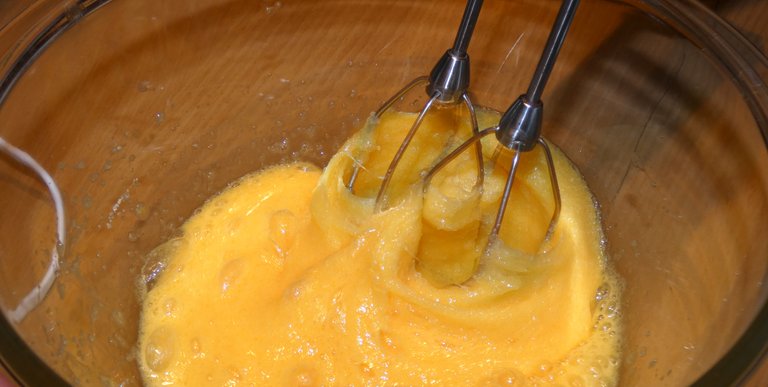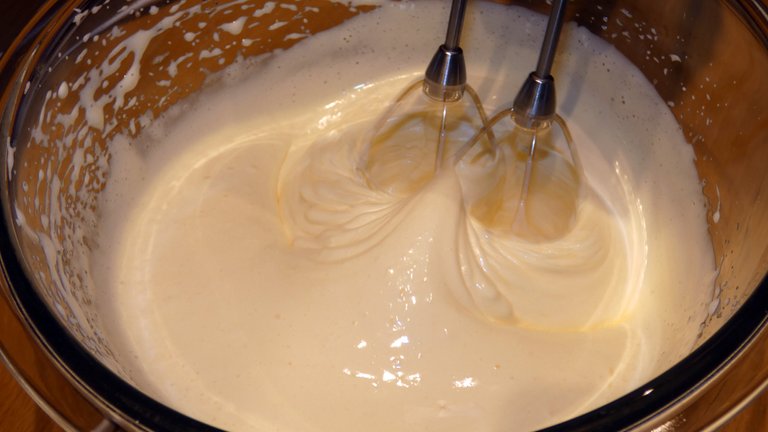 EN PL Then add the melted margarine to the resulting liquid mass and mix it Następnie do tak uzyskanej płynnej masy dodajemy roztopioną margarynę i miksujemy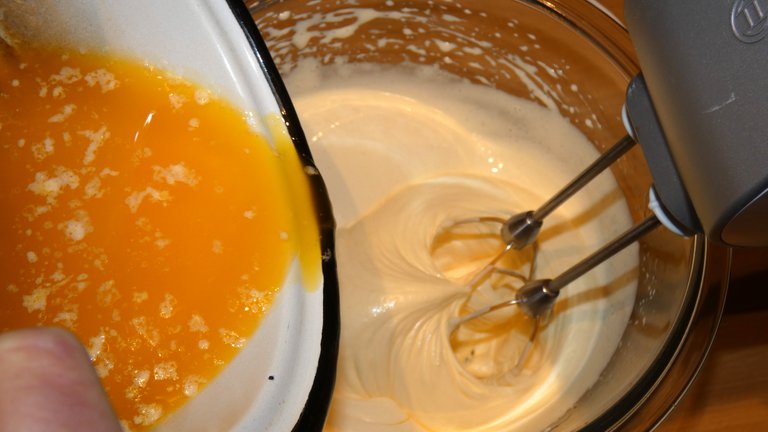 EN PL In the next step, gradually add wheat flour, while mixing everything at slow speed, so that no lumps are formed. W kolejnym kroku dodajemy stopniowo mąkę pszenną, jednocześnie miksując całość na wolnych obrotach, tak aby nie powstały grudki.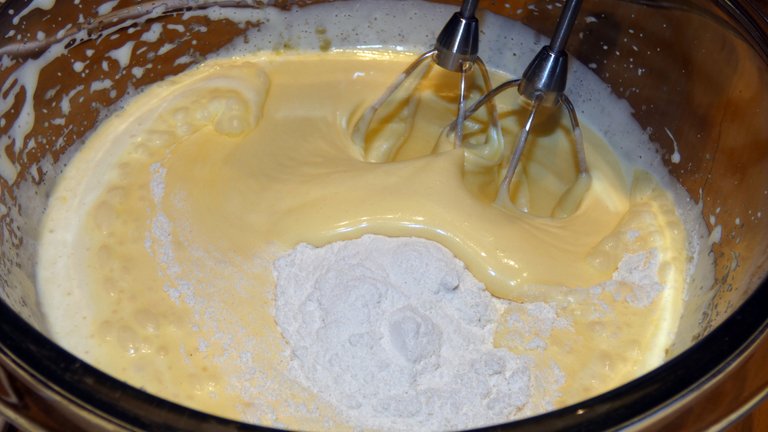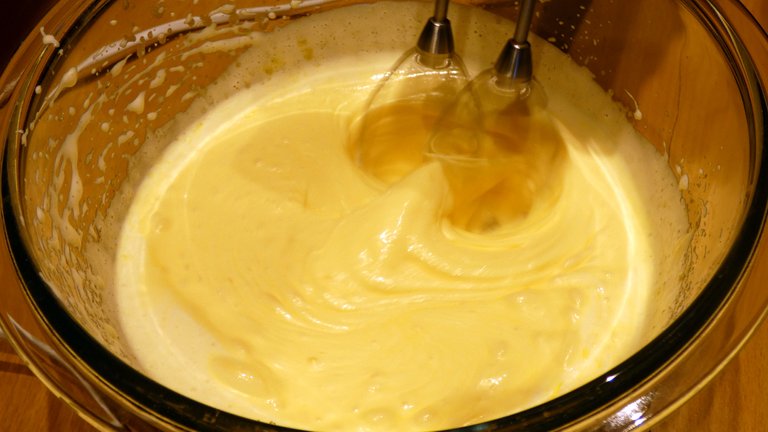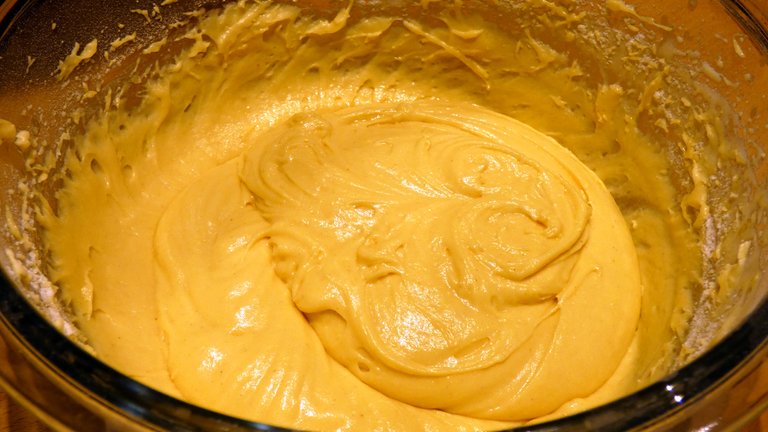 EN PL In the next step, pour the prepared mass into a mold previously lubricated with margarine and spread it over the surface. W kolejnym kroku, tak przygotowaną masę wylewamy do uprzednio nasmarowanej margaryną formy i rozprowadzamy po powierzchni.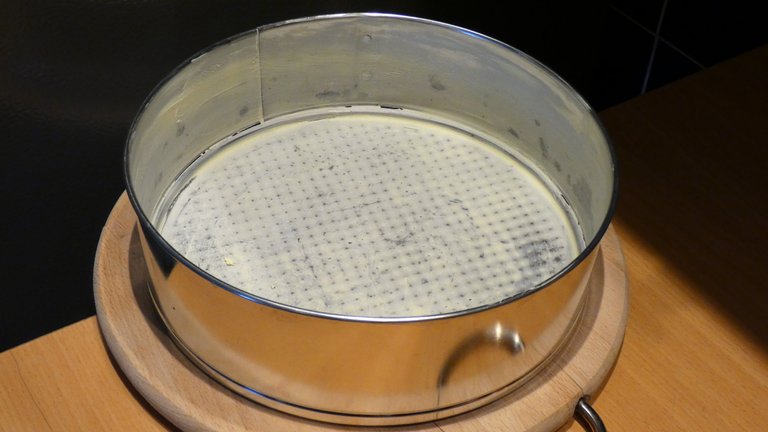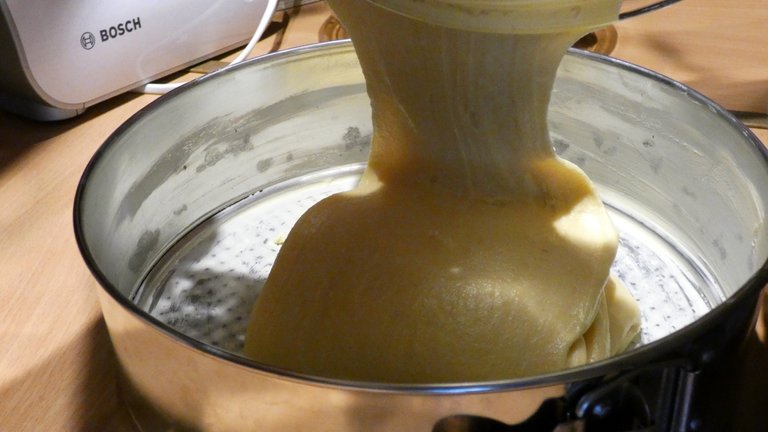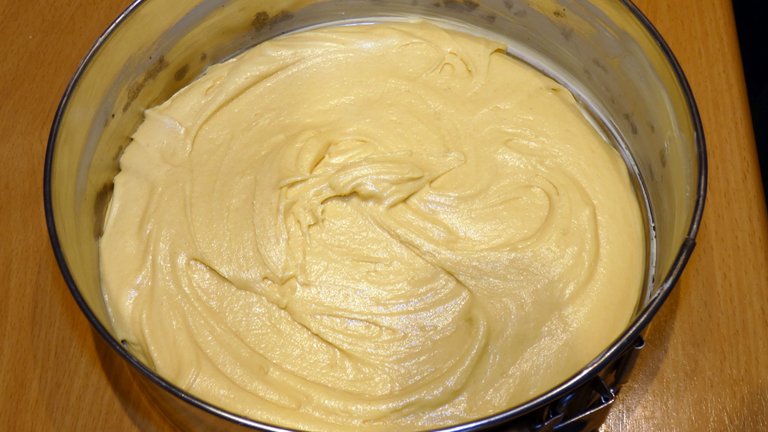 EN PL In the next step, add strawberries without stalks. Large ones should be cut in half. We arrange them in any pattern, but in such a way that they protrude above the surface of the cake. W kolejnym kroku dodajemy pozbawione szypułek truskawki. Duże należy przekroić na pół. Układamy je w dowolny wzorek, ale w taki sposób, aby wystawały ponad powierzchnię ciasta.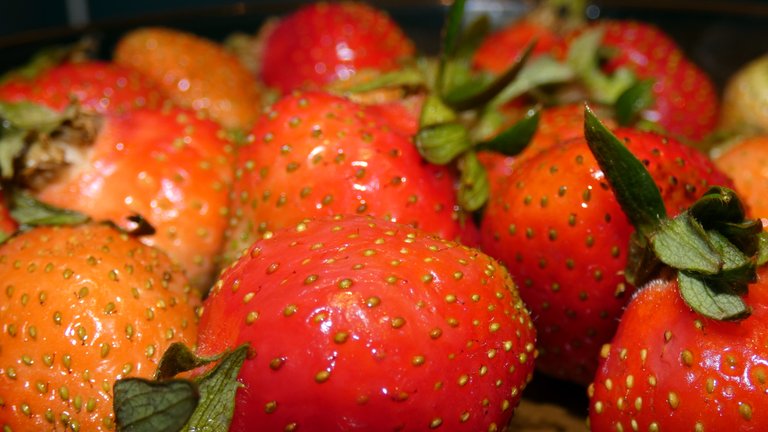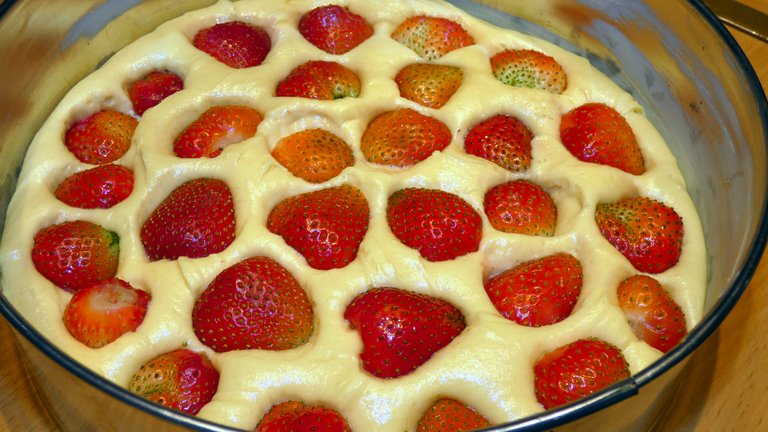 EN PL Put the prepared form with the dough in the oven preheated to 180 degrees and bake for about 50 minutes. The cake is ready. Przygotowaną formę z ciastem wkładamy do piekarnika rozgrzanego do 180 stopni i pieczemy około 50 minut. Ciasto gotowe.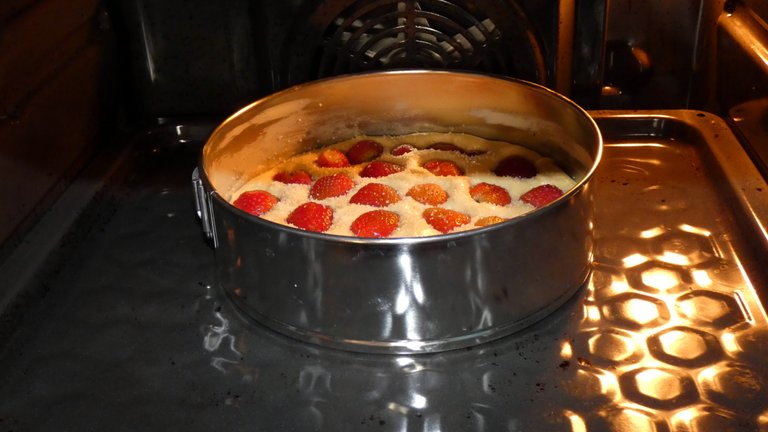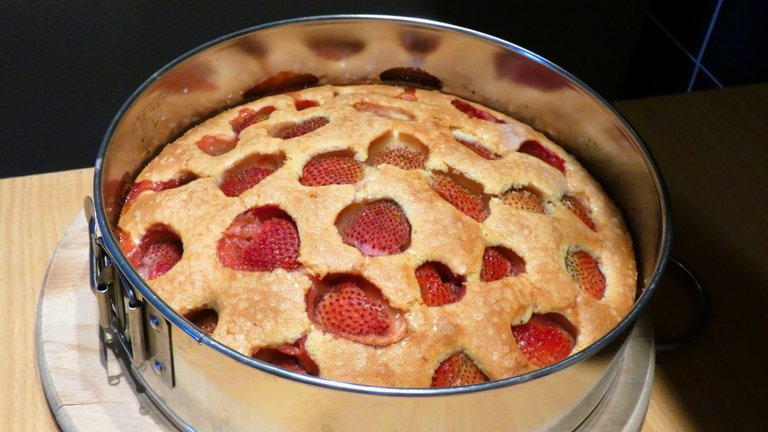 EN PL Way of giving Sposób podania Cake tastes best with good coffee, or I prefer jasmine tea. Ciasto najlepiej smakuje z dobrą kawą, ewentualnie ja preferuję z herbatą jaśminową.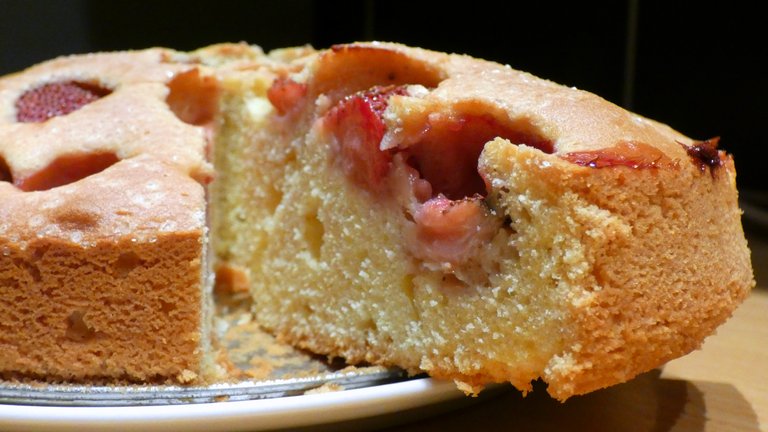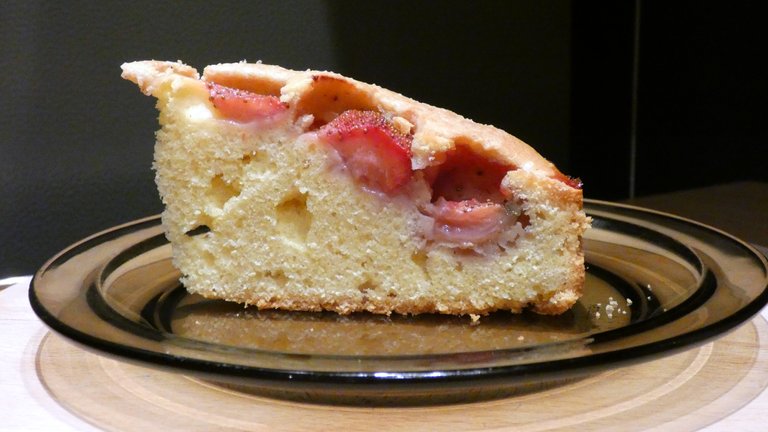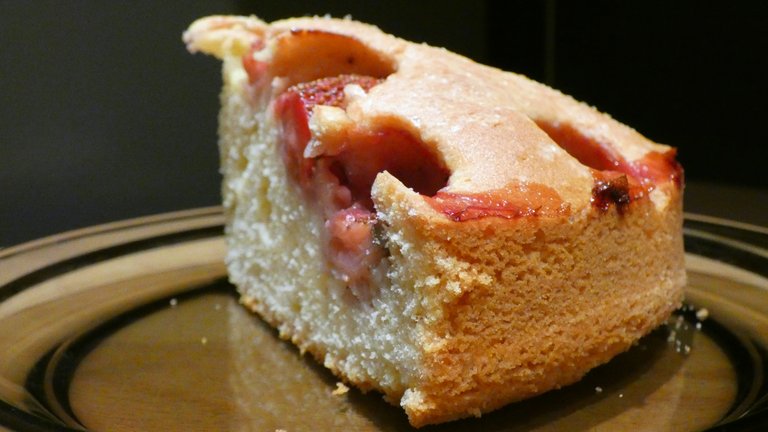 Smacznego
Enjoy 😋