Pieczone pieczarki z ziołami i serem ricotta oraz domowa pizza a salami i pieczarkami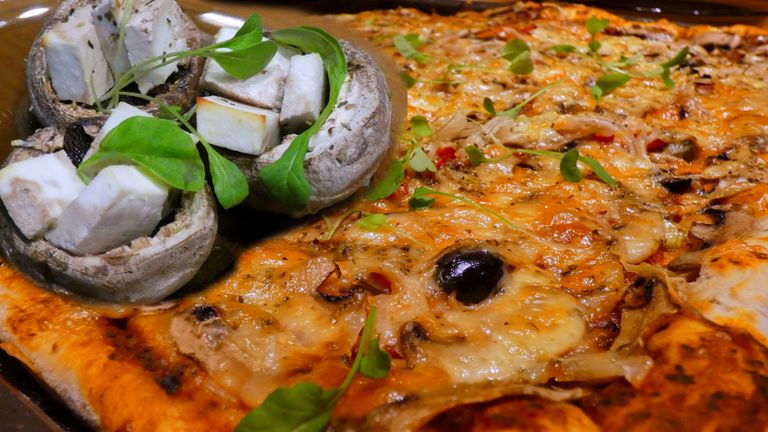 These two dishes can be prepared at the same time, because they can be baked in the oven at the same temperature and time. Of course, we are talking about pizza and mushrooms stuffed with cheese
Te dwie potrawy można przyrządzić jednocześnie, bo mogą się piec w piecu o identycznej temperaturze i czasie. Mowa tu oczywiście o pizzy i pieczarkach nadziewanych serem
Pizza ingredients
Składniki na pizze
Wheat flour, yeast, champignons, sugar, salt, pepper, oregano, basil, arugula, hot pepper, sweet pepper, green cucumber, pickled cucumber, tomato, onion, capers in brine, olives, ham, salami with green pepper, olive oil
Mąka pszenna, drożdże, pieczarki, cukier, sól, pieprz, oregano, bazylia, rukola, ostra papryka, papryka słodka, ogórek zielony, ogórek kiszony, pomidor, cebula, kapary w zalewie, oliwki, szynka, salami z zielonym pieprzem, oliwa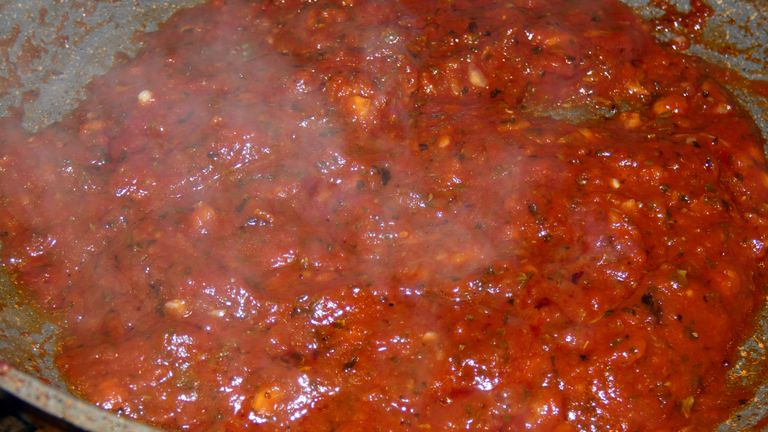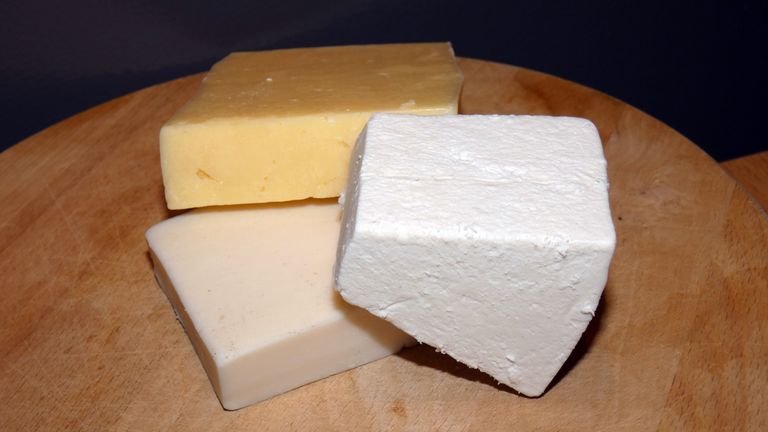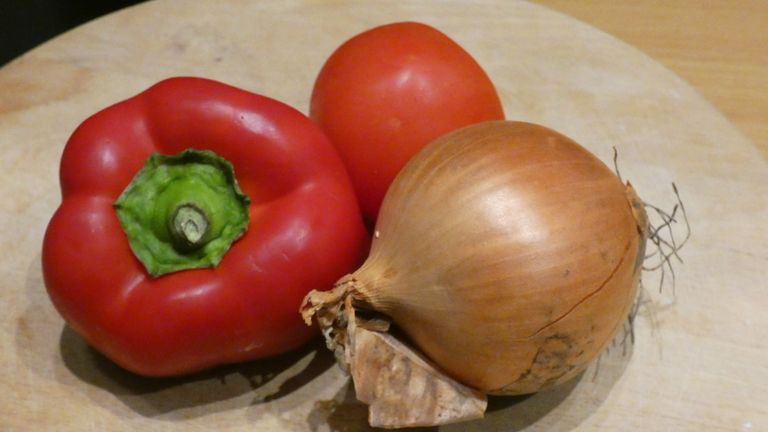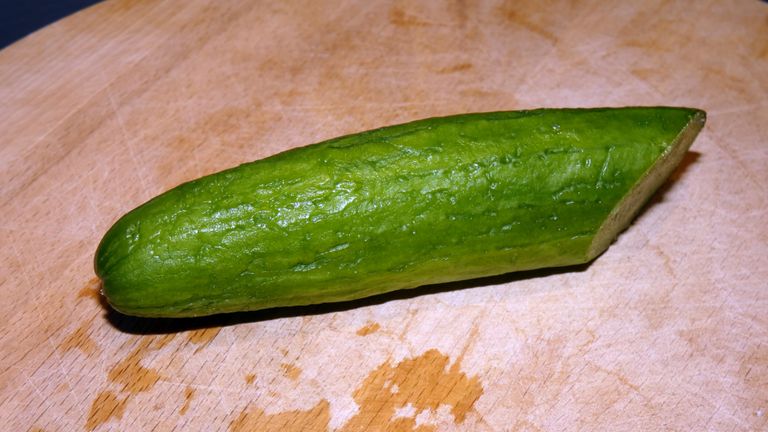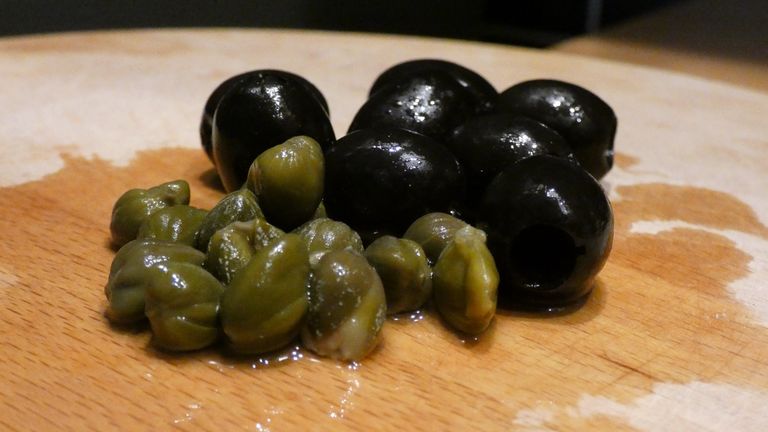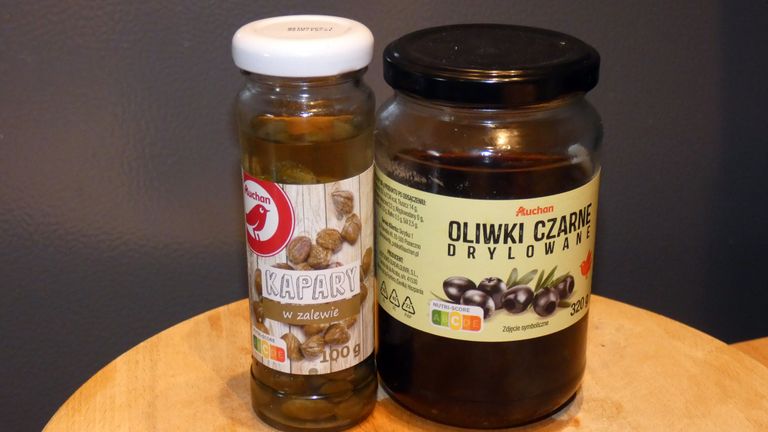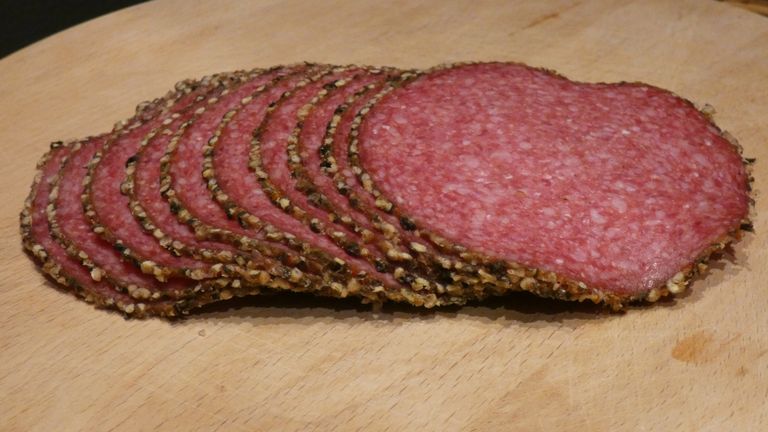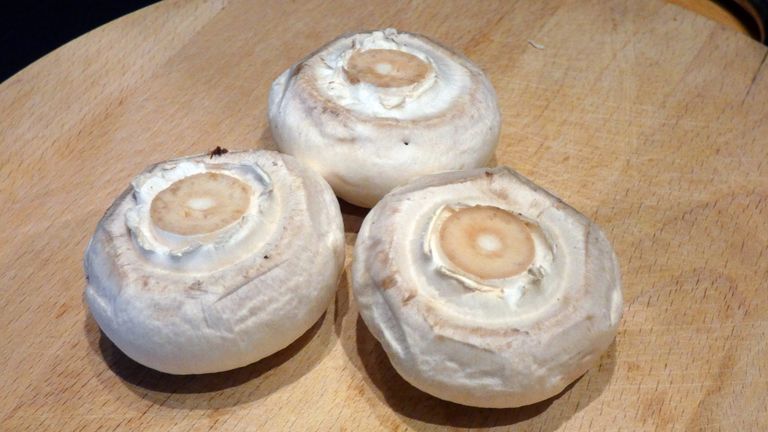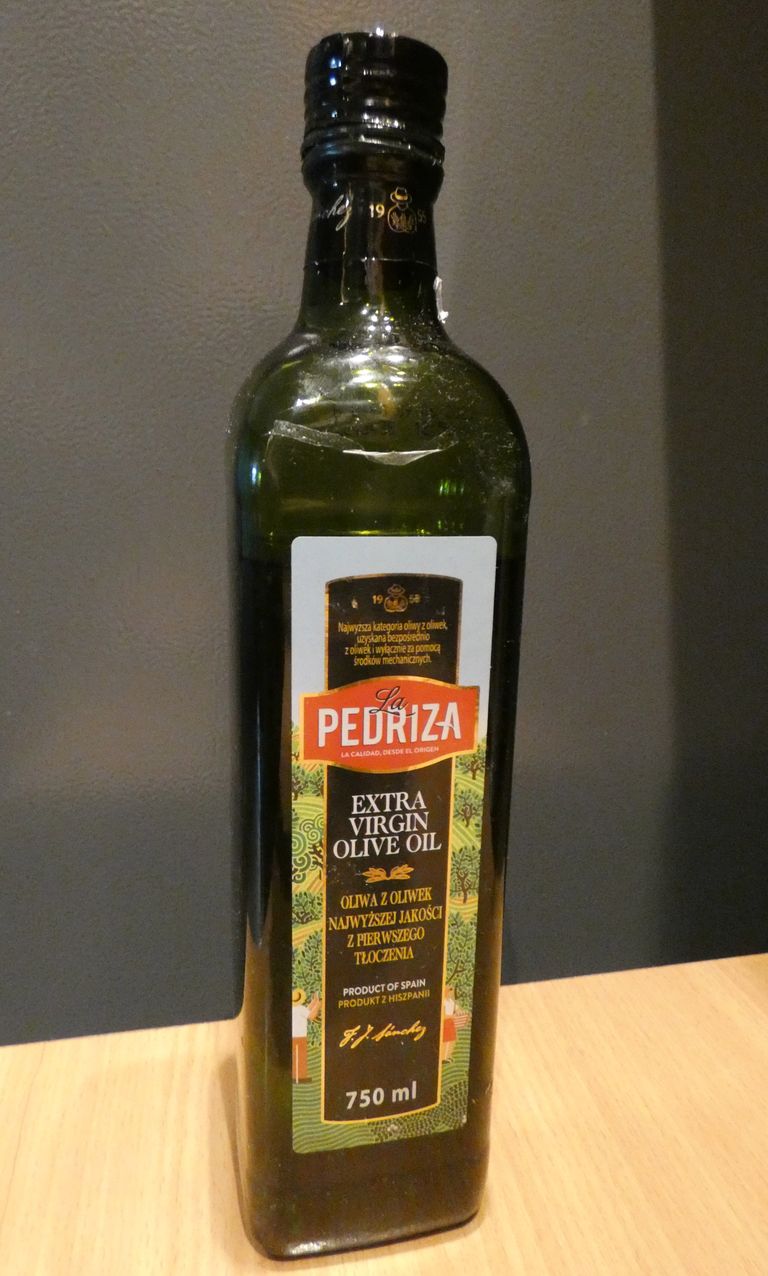 Preparation of champignons
Przygotowanie pieczarek
Peel the mushrooms, remove the stem.Add herbs to the interior, i.e. oregano and basil, salt.
Pieczarki obieramy ze skórki, wycinamy nóżkę. Do wnętrza dodajemy zioła, czyli oregano i bazylię, solimy.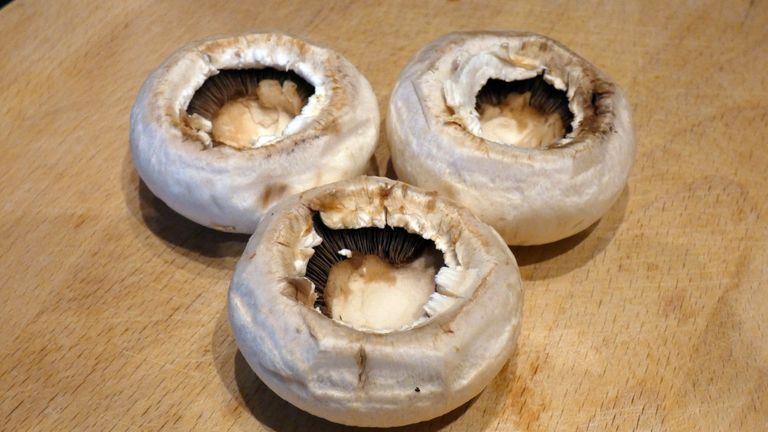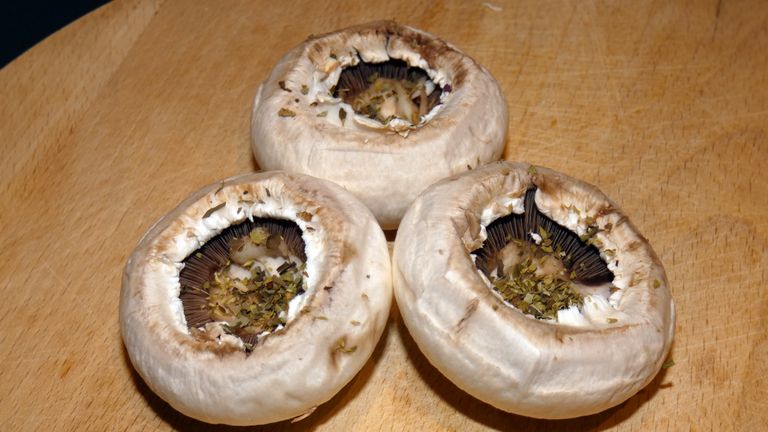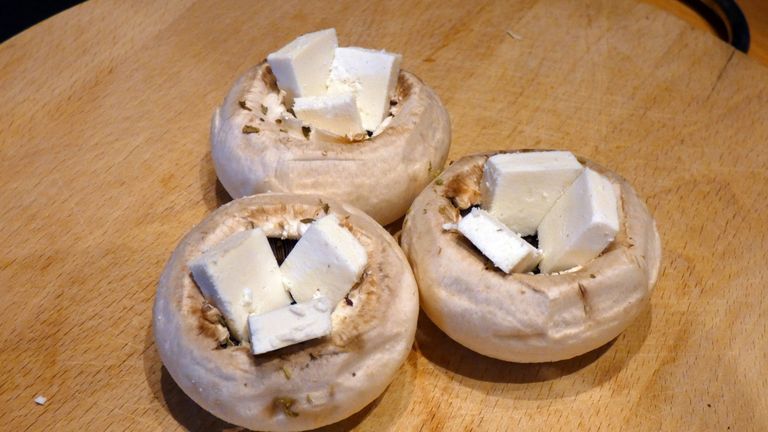 Then add pieces of ricotta cheese to the hollowed mushrooms. Then we will put it in the oven together with the pizza.
Następnie do wydrążonych pieczarek dodajemy kawałki sera ricootta. Tak przygotowane włożymy później do piekarnika razem z pizzą.
Pizza preparation
Przygotowanie pizzy
Pour the tomato sauce onto the prepared dough and spread it over the dough.
Na przygotowany place ciasta wykładamy sos pomidorowy i rozprowadzamy po cieście.
Then put the individual ingredients together. First ham and salami, then vegetables, olives, capers, onions.
Następnie układamy poszczególne składniki. Najpierw szynkę i salami, następnie warzywa, oliwki, kapary, cebulę.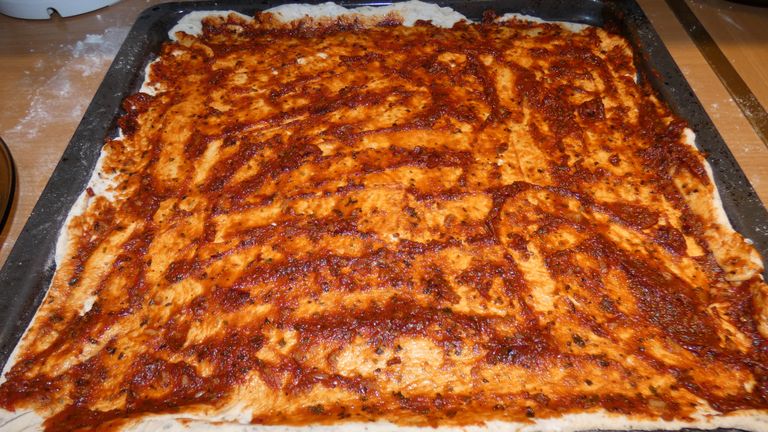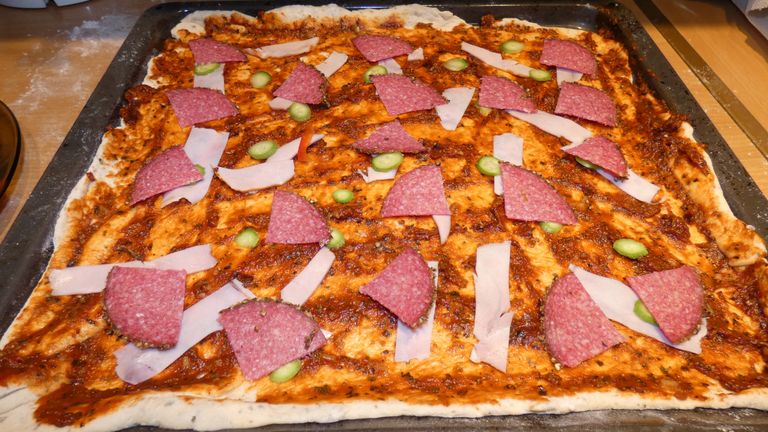 In the next step, we put the champignons. I like a lot, so they have to cover the whole cake. Pour the whole thing lightly with olive oil, sprinkle with dried basil, oregano and ground paprika.
W kolejnym etapie układamy pieczarki. Ja lubię dużo, dlatego muszą one pokryć cały placek. Całość polewamy delikatnie oliwą z oliwek, posypujemy suszona bazylia, oregano i zmielona ostro papryką.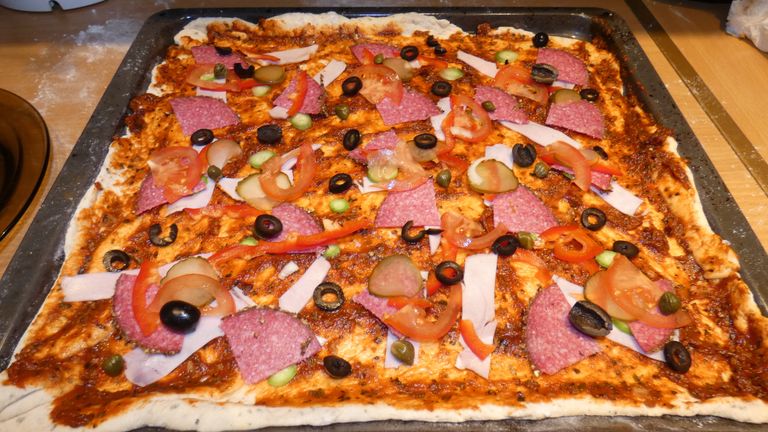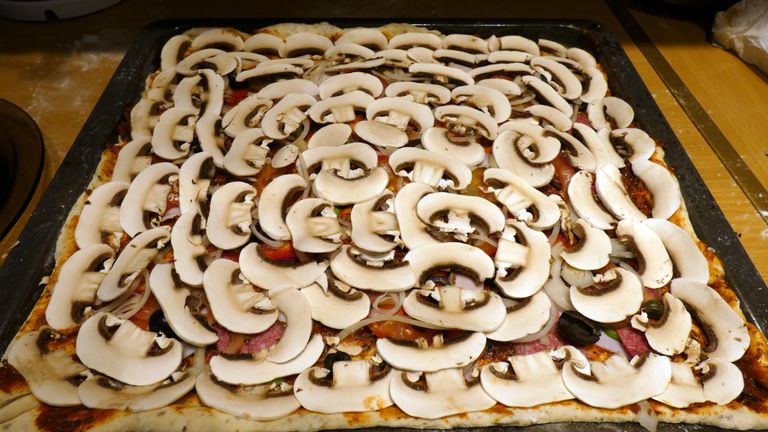 At the end, sprinkle with grated cheese, arrange the prepared mushrooms and put in the oven heated to 180 degrees for about 12-15 minutes.
Na końcu posypujemy startym serem układamy przygotowane pieczarki i wkładamy do pieca nagrzanego do temperatury 180 stopni na około 12-15 minut.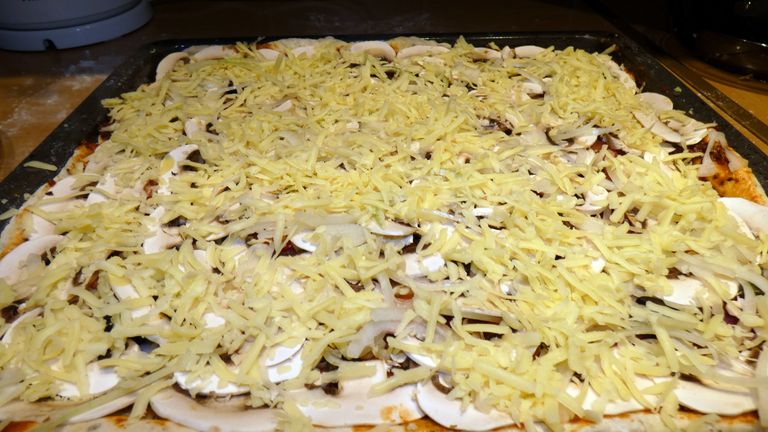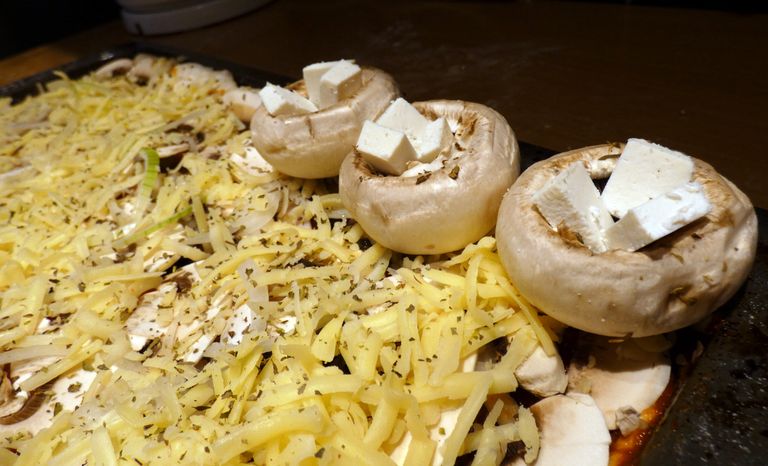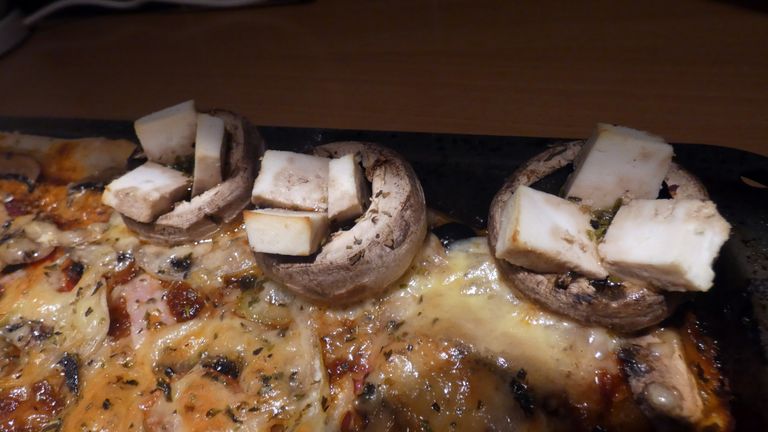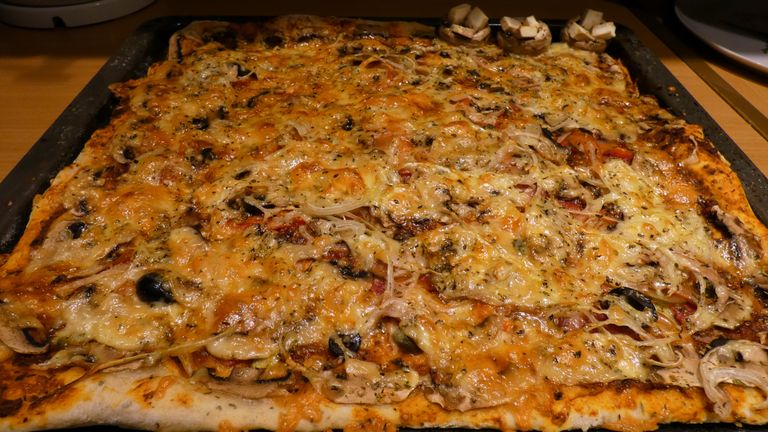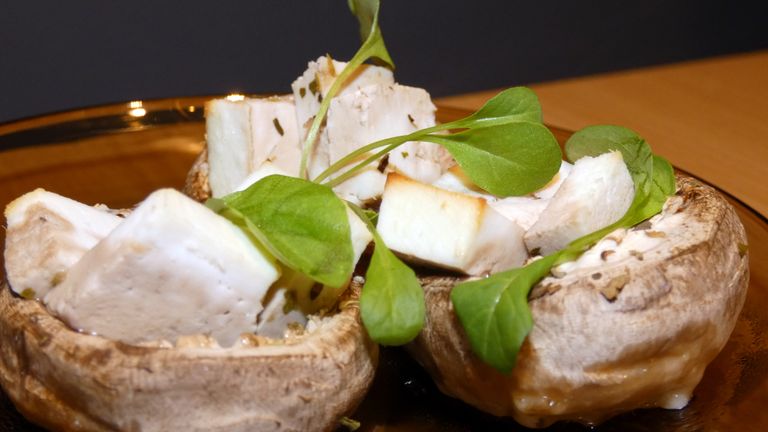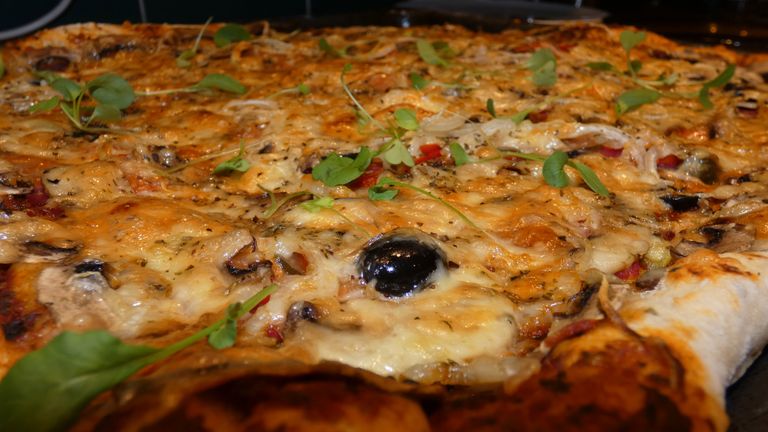 Pizzas and baked champignons are served with rocket salad.
Pizze i pieczarki pieczone podajemy z salatą rukola.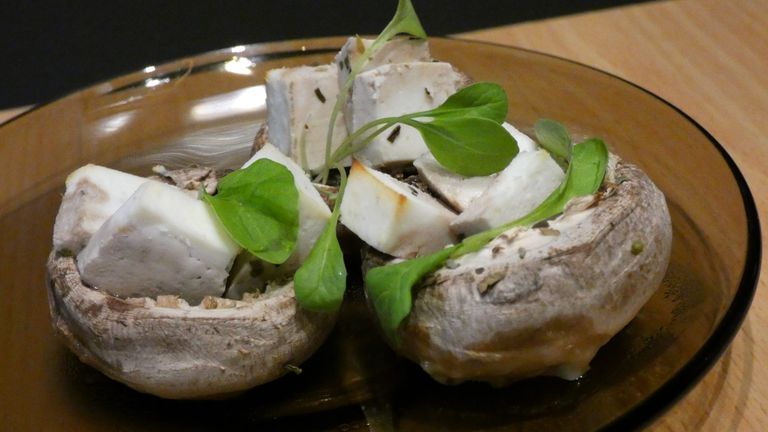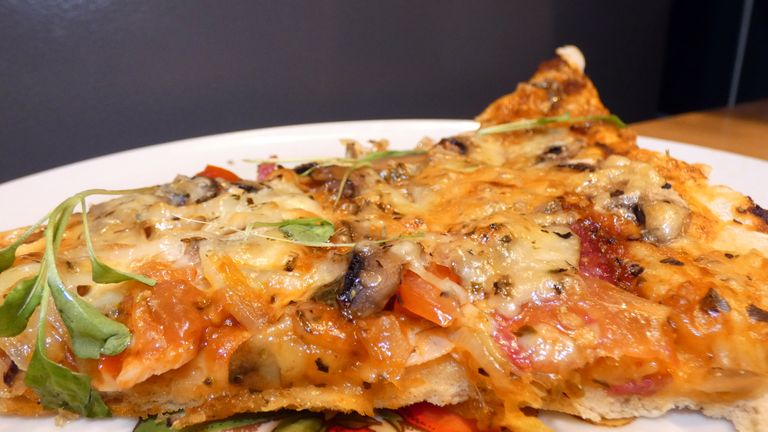 Bon appetit!
Smacznego 😉