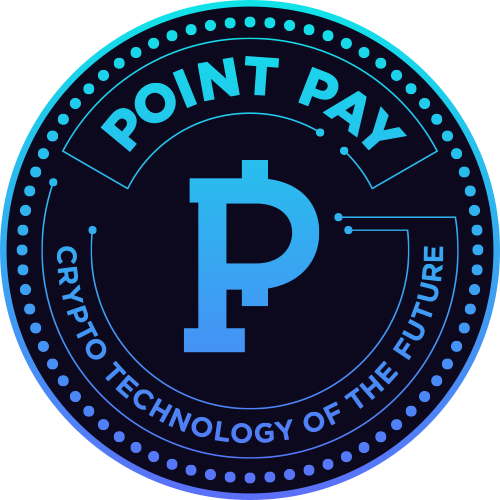 The world of cryptocurrency has gotten to a stage where it can't be stopped anylonger. Crypto is the new solution to the problem of finance. Total dependency on fiat is becoming obsolete, people and organizations are now keying into the endless potentials of the blockchain technology. Just imagine how far the cryptocurrency industry would have transformed the whole world in about 20 years to come?, surely it's going to be full blown.


The Problems
As promising and excellent as it seems, the cryptocurrency industry is being faced with some challenges which seriously hinders its general development. We shouldn't forget the fact that the industry is still at its very early phases, and as such, serious development still needs to be done in order to make cryptocurrency a worldwide acceptable legal tender.
The biggest challenge being face by this industry is the problem of volatility which tends to discourage several firms and businesses from accepting crypto based payments. For example, a business firm accepted $500 in form of ethereum from his/her client as medium of transaction but unfortunately due to the highly volatile nature of cryptocurrency, he was able to get only $420 worth of fiat. This is due to the difficulties in getting his crypto converted into cash in the shortest possible time which made it very prone to cryptocurrency volatility and also probably due to high transaction charges during conversion of cryptocurrency to fiat.
Another serious problem of this industry is the problem of security of cryptocurrency funds. Some cryptocurrency whales and enthusiast has been a victim of this circumstance which has resulted in loss of millions of dollar worth of cryptocurrencies.
We can all see the reasons why we are still very far from having cryptocurrency globally adopted by the masses. Several cryptocurrency projects have tried providing a solution to these problems but unfortunately, we are still yet to see any significant change.
Should we then continue this way and expect magic to happen? No way, there's an urgent need to find a lasting solution to these problems in order to witness massive cryptocurrency adoption and general advancement in the crypto industry.


The Solution: PointPay Platform
The good news I have for you all today is the PointPay platform which is a platform that is determined to revolutionise the financial sector and cryptocurrency industry through its blockchain based ecosystem.
PointPay has finally come up with a solution to end the nightmare of all cryptocurrency users through its platform. The solution includes the building of a closed loop ecosystem that consists of three working products which are PointPay cryptocurrency exchange, PointPay crypto bank and also PointPay multi-currency wallet.

How then would these three products transform the financial sector and cryptocurrency industry as a whole?
PointPay Crypto Bank (PPCB)
Just as we all know that cryptocurrencies are beginning to gain more ground in the financial aspect, there's a need to provide a financial institution that will operate with cryptocurrencies in order to further boost its massive adoption.
Just as it is present in fiat currencies, banks are responsible for the several financial services being offered to people. By the way, what are the advantages of cryptocurrency transactions over fiat?
Payments made with cryptocurrencies have higher speed than fiat based payment
Cryptocurrency based transactions are more transparent than fiat based transactions
Cryptocurrency based payments are cheaper and more affordable than fiat based transactions
International transactions made with cryptocurrencies are more efficient and faster
Simplicity associated with payments using crypto unlike bureaucracies associated with conventional banking institutions.
But as we are all aware that cryptocurrency industry is still at its infancy stage, we cannot totally do without the integration of fiat currencies and this is the reason why PointPay crypto bank has been developed.
PointPay crypto bank is the product designed to fill the gap between traditional banking and cryptocurrencies. This platform as said by the team will provide an all-in-one approach where crypto-banking services will be fully available in fiat currencies.
Listed below are the banking services to be provided by PointPay Crypto bank;
Cryptobanking which will allow businesses to get cryptocredits and also deposit cryptocurrencies through a personal account with high level of privacy guaranteed
Cryptocurrency mortgage which allows users to buy their dream home through mortgage cryptocredit
Cryptocredit and cryptodebit cards that allow users pay with credit cards which are connected to VISA/Master card electronic payment networks and also make withdrawals to it at any country with guaranteed security.
Use of cryptocurrency to buy and sell stocks directly via smartphones
Car loans
Transactions and transfer of cryptocurrency globally
P2P loans
Availability of services on the Forex market
Availability of virtual cryptocard
Mobile cryptocurrency banking
Consultation of banking and legal services
PointPay Cryptocurrency Exchange
PointPay cryptocurrency exchange is another product of the PointPay platform which was developed after carefully studying the existing cryptocurrency exchanges and their shortcomings, thereby coming up with an exclusively distinct and user-friendly cryptocurrency exchange. This exchange platform has been perfectly developed in order to beat the existing standard of the top exchanges in circulation.
Listed below are the properties of the exchange that will make it stand out among other top exchange platforms;
Tokenized assets trading
Funds withdrawal in fiat
Funds deposits in fiat
24/7 active support system
OTC trading
Robust trading software for professionals
Initial exchange offering services
Leveraged trading
Trollbox chat for traders
Voice ID to log in and
Referral system.
PointPay cryptocurrency exchange will process 350 transactions per seconds and shall have PXP token as the native token of the platform.
PointPay Wallet
If you are a cryptocurrency enthusiast and you are used to several cryptocurrency wallets, then you must have known that there is still a very long way to go in achieving a perfect platform for crypto users in managing their cryptocurrency assets.
Several people have become so unfortunate as a result of the volatility of the cryptocurrency wallet they manage their assets with. However, PointPay platform has not only developed a top-class secured cryptocurrency wallet but has also made sure the wallet is multi-feature supporting several cryptocurrencies with excellent user interface.
Listed below are some of the numerous features of the PointPay wallet;
Multicurrency fiat and crypto accounts
Instant exchange of currency for all users
Instant deposit and withdrawal of fiat and crypto
Virtual crypto portfolio function
P2P transfers enabled
Cold and hot crypto wallets and
Payment code identity.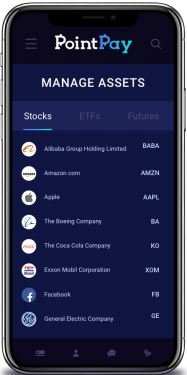 PointPay Token Details
Token name: PointPay token
Token ticker: PXP
Token type: ERC-20 based
Total Supply: 1,000,000,000 PXP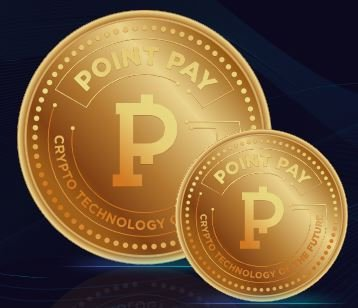 PXP token will serve as the native token of the platform with several usecases such as; use for referral incentives, daily dividend to holders, ability to participate in IEO programmes, withdrawal fees and several others.
Conclusion
It's obvious that the PointPay ecosystem is on its way to making cryptocurrency experience worthwhile for everyone through the help of its products (PointPay wallet, PointPay cryptocurrency exchange and PointPay cryptobank) which will not only cause a positive revolution in the cryptocurrency industry but will also undoubtedly rest in massive adoption of cryptocurrency globally.



Kindly check the links below for more information or enquiries;
Website
Whitepaper
Twitter
Telegram
Facebook
Linkedin
Youtube
Reddit
Ecosystem
My Bitcointalk username: amusanmikel2
Bitcointalk link: https://bitcointalk.org/index.php?action=profile;u=2305577