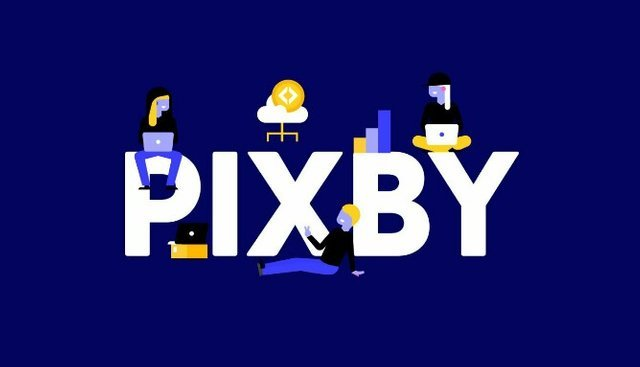 Happy new week to you all my wonderful steemians, although I have been away for a couple of weeks on my blog, I am now back fully with exciting projects that cant just be missed out upon in the blockchain space.
Today I bring to the Pixby project.
Just like we all are aware of the present trend of freelancing jobs in this modern world, we cannot also deny its great importance in the world global economy. For the sake of newbies, I will like to quickly get you a definition of freelancing jobs as defined by an online dictionary which defines it as a type of self employment which is carried out on a flexible basis and provided o a variety of different businesses. These freelancers can work for small or big projects for short or long term depending on what suits their skills and their employer needs.
Now that we all have an idea of what freelancing is all about, I need also remind us that the number of freelancer in the united states and Europe has increased greatly in the recent years which is a direct pointer to the fact that this sector of the economy cannot be underestimated.

The problems
As lucrative and interesting the freelancing job is, there exists some inadequacies that are been faced on a daily basis. The most challenging of them all is the extremely high transaction fees which is up to 40% in most cases, this is mainly as a result of the several intermediaries that are being involved in the system and as such, making it too expensive and inefficient as well.
Should we then continue in this manner and expect improvement in the freelancing sector, the answer is definitely no.
Its in plight of this that the Pixby platform has taken it as a mandate upon itself to effectively utilize the blockchain technology to provide a lasting solution to the problem in this industry.
Just like we all know that the blockchain technology is the next technological revolution and as such, we have seen its usecases in several aspects of the economy such as health sector, entertainment sector, sports, finance, banking, gaming and several others. The freelancing sector is just about to experience a positive turn around with the advent of the Pixby platform.

What Solution is Being Proposed by Pixby Platform?
Pixby platform can be called a DApp enabled freelance marketplace that protects your assets from scammers and at the same time, rewards you with Pixby tokens.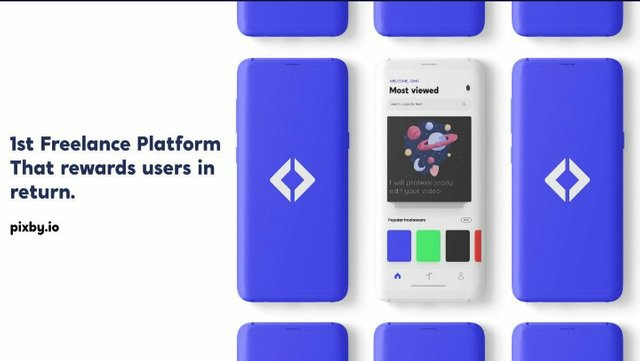 Pixby understands the necessity of freelancers to be able to have complete control over their profit as well as the complete protection of clients from all forms of scams, hence, it has come up with the an escrowed trade solution which allows for safe transaction between users. Alongside escrow services, there is also DApp integration which ensures no compromise of contracts within parties.
Getting started on the platform is very easy, all you need do is create an account, connect and synchronize your wallet through WEB3 wallet to the platform, thereafter you can proceed with buying freelance services with utmost security and comfortability on the platform.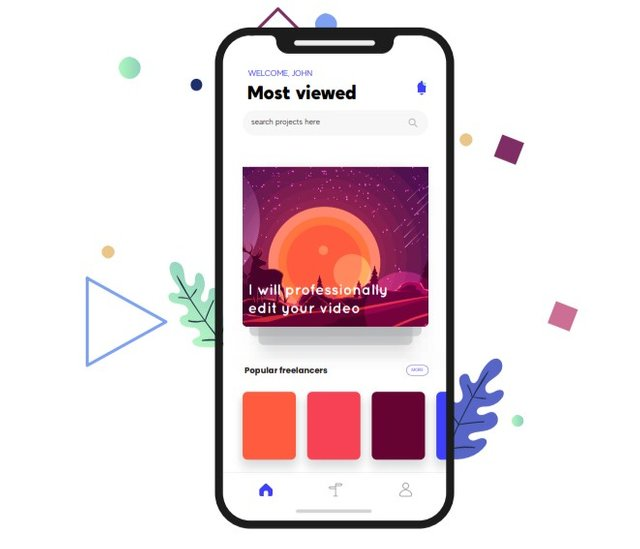 The required funds needed for the running of the platform shall be gotten through ICO which details are highlighted below;
Token name: PIXBYTOKEN
Token Symbol: PXB
Token Type: ERC-20
Total Supply: 150,000,000
Softcap: Nil
Hardcap: 63,375
Price per token: 0.000625
Kyc: Yes
Accepted currency: ETH, BTC, USDT.
The unsold tokens during the presale program shall go to the Pixby rewards pools which will allow uses earn for using the platform such as purchase of freelance services.

In conclusion, the Pixby platform is obviously ready to tremendously transform the freelancing sector in a whole new dimension. Not only is the team behind the project capable enough to make this a reality but also, the project will definitely go a long way in increasing the overall usecases of the blockchain technology which will further increase its adoption rate. Hence, this project shouldn't be missed out for anything however, kindly perform due diligence by making your own research.
For more enquiries and information on the Pixby platform, please check the links below;
Website
Whitepaper
ANN Thread
Telegram
Twitter
Linkedin
Reddit
Medium
GitHub
My Bitcointalk Username: amusanmikel2
Bitcointalk Link: https://bitcointalk.org/index.php?action=profile;u=2305577