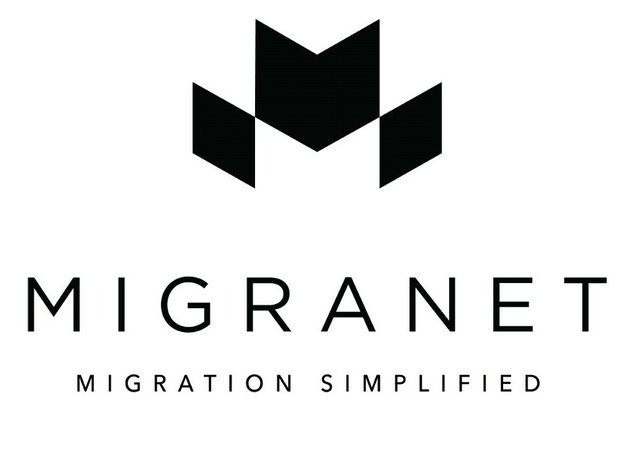 Everyone of us at one point of our lives must have felt the need of changing our location of residence if not for any other thing but for the purpose of change. Several people have their own personal reasons of changing locations which might be for educational, trading, tourism or even safety purposes. This change in location could be between states, countries or even continents which can all be merged to one word, migration.
Migration as defined by an English dictionary is the act or process of moving from one region to the other. In the history of humans, this migration has been a fundamental part of our planet and has also become our most defining characteristics.
3.4%of the global population have migrated from their country of birth according to the United Nations and it has also been reported that this migration process encourages investment and growth of its host economy as a result of the bolstering of the labour force by immigrants. Despite all of these, migrants are being faced with some threatening issues which threatens its survival.


The Problems
The several migration policies been put into place by different countries have been found to be rather more disadvantageous than being of advantage to immigrants, this is largely because these policies are been made by corrupt and fraudulent systems which turns out to cause great discomfort to immigrants, not only this, most of these immigrants are been denied of their rights and also exploited whenever they finally get the opportunity to live in another country.
Most of these countries are also aware of the great advantage of migrants to their economies, and as such, some have been putting efforts to find a lasting solution to these problems but unfortunately, this have proved frivolous over the years.
*In lieu of all these problems, Migranet platform have surfaced to put a lasting solution to all these threatening issues.


Introducing Migranet
Migranet is a platform dedicated to bringing tremendous changes to immigration related processes through the provision of a standard artificial intelligence and blockchain based platform, which will provide a corruption and fraud-free means to migrate in a very secured manner.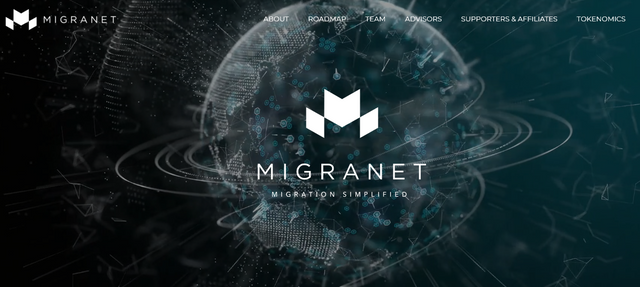 You might be wondering how on earth will a single platform be able to achieve this goal, but surprisingly, Migranet has carefully designed its platform to improve speed, accuracy, fairness and accountability in the migration system globally.
The Modus Operandi
Provision of a platform where credentials of migrants will be assessed by AI in which migrants will be provide with all the options of available host countries they can go after the assessment of their credentials. This is followed by the migrant choosing their desired country and applies by paying necessary fee via MIG tokens, thereafter, the submission of their application to visa intake office will be done.
In any case of legal intervention or process cases of appeal, asylum and family class application, Migranet will partner with selected law firms globally.
On Migranet platform, refugees shall be assigned biometric based ID which shall be saved on the blockchain and the safety of all refugees is assured as their original identity shall be kept private as their biometric ID will only include encrypted hash.
This platform is keen towards transforming the immigration sector and as a result, the team have planned to have 75 offices worldwide in order to assist migrants with applications.
The native token of the platform is MIG token which is a utility token and shall be used for all form of payment and be converted to fiat or other currencies.
In my Personal opinion, Migranet is just another great project which will stand out of all blockchain projects as the team already has all the needed potentials, technical know-how and expertise to transform the processes of immigration, therefore, this isn't a project to miss out for anything, however, please do you personal research by checking the platform's website and whitepaper to get more information.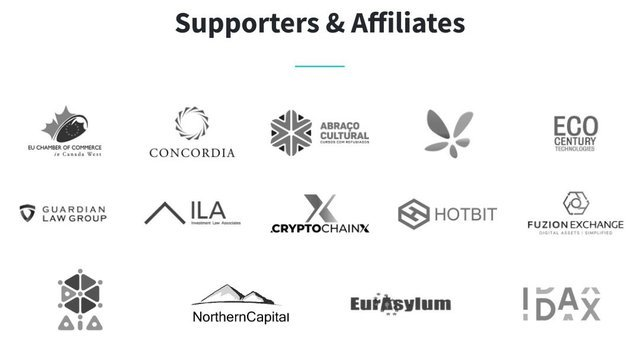 For more information and enquiries, please check the links below;
Website
Whitepaper
Facebook
Twitter
Telegram
Medium
Instagram
My Bitcointalk username; amusanmikel2
Bitcointalk link; https://bitcointalk.org/index.php?action=profile;u=2305577
ETH Wallet: 0x56E19a3DcaF241667FbFb0Dd370a3046b6Fd13b5