Introduction
Right from its invention, the Internet as we know it has been a truly amazing thing, for it has revolutionized human interactions. The internet has consistently changed how humans go about their daily lives, especially in the way we communicate and engage in social and official interactions with other people.
Communication
Communication can be said to be a characteristic procedure for people as they convey messages between themselves and to the outside world. 
Communication simply is the process of passing on data or information through the exchange of messages, data, or contemplations, with signs/written texts, visuals, or conduct. Communication as in a way shaped the lives of individuals because it's the key to everything we do.
Technology has changed the way people communicate and pass information within them and we are currently in the era of social media and instant messaging where individuals, businesses and large corporations can communicate information to millions of people through smart devices.
Instant messaging is one of the most common means of communication and passing of information within small groups or large communities in the world today.
The present instant messaging model is however not without its shortcomings. In this article, I will be discussing some of these problems and the innovative solution provided by a decentralized Blockchain-based project which is NESTREE.

Some Problems of Instant Messaging Platforms
Lack of Proper Community Management
Social communities of instant messaging platforms often pose a problem of community management to the admins and members as groups are often difficult to grow and find respectively and in cases where there are thousands of members in an online community, important messages are often lost amid the thousands of messages on the platform.
Lack of monetization
The members of online Social communities can amount to thousands of people with interests in different niches. This is a gold mine for marketers and advertisers as these communities already contain people interested in any product or services they may want to promote, but there is no way to monetize these communities.
Advertisers need well-targeted audiences and group/community admits/managers should be able to leverage their influence of building such communities in making revenue.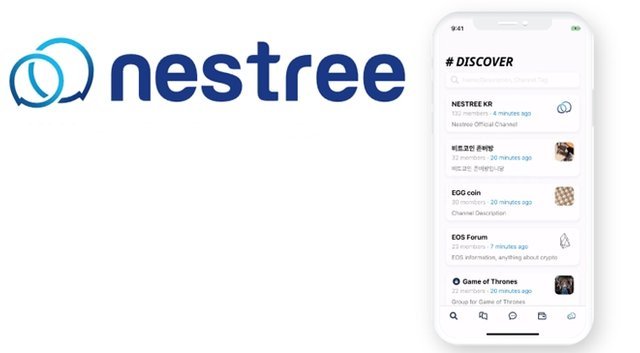 The Answer - NESTREE
Nestree Messenger is a decentralized, Blockchain-based social networking platform that has been created with the resolved to give an ideal social informing administration and expecting to secure the client's secret information. Nestree is aimed at providing solutions to the previously stated problems associated with the instant messenger industry. 
Community Management
Nestree offers a big leap forward in terms of community building as it enables people to seamlessly join and participate in social communities that alliance with their interests. While doing this, Nestree makes sure community managers retain control of their communities and gives them the ability to structure important messages in the right order, so that users will be able to have asses to them irrespective of the size of the community.
Monetization and Fair Rewards Distribution
Advertisement is a very large part of what the existing social networks like Facebook, Twitter, Instagram, etc use to make revenue and they leverage social communities for data in targeting the ideal audience for advertisements.
The problem, however, is that communities ate not rewarded for the part they play in this large industry.
The Nestree platform realizes the importance of the community and uses a model in which the advertisers will be able to asses their target audience without spending too much on ads and the community i.e. both the members and the community managers will be rewarded fairly for the promotions they see and engage with.
Monetization through Channel Subscription
In an age where information marketing is a multi-billion dollar industry, there is a need for instant messaging platforms where the managers can monetize their community and the information they provide by introducing channel subscriptions. Nestree provides these for community managers.
Nestree is more than just a messaging platform, the application. has been integrated with secure and encrypted cryptocurrency wallets which gives cryptocurrency users the avenue to securely send, receive, trade and store their cryptocurrencies.
Token Sale Details
The cryptocurrency of the Nestree platform is the EGG Token which will be used on the ecosystem as a means for making exchanges, accepting rewards for partaking in network activities
Ticker: EGG
Token Type: Utility token 
Platform: ERC-20 
Total Token Supply: 3,000,000,000 EGG
Hard Cap: 600,000,000 EGG
Price: $0.01
Conclusion
The Nestree social network platform is a different model to the already centralized platforms as it secures the data of the users, rewards them fairly for their part in the ecosystem and is also revolutionary in providing secure cryptocurrency services on a single application. This platform is going to transform the instant messaging industry in the world.
Official Contacts 
Website: https://www.nestree.io/ 
Nestree wallet: https://play.google.com/store/apps/details?id=chat.nest.messenger and https://itunes.apple.com/kr/app/nestree/id1463013800?mt=8 
Telegram: https://t.me/nestree_en 
ANN Thread: https://bitcointalk.org/index.php?topic=5155135 
Facebook: https://www.facebook.com/nestree.io
Twitter: https://twitter.com/nestree_io 
Reddit: https://www.reddit.com/r/nestree_io 
Connect with me on Bitcointalk here>>
My Bitcointalk profile: https://bitcointalk.org/index.php?action=profile;u=1556229
Username: Adekogbe
If you like my article kindly drop your comment or question in the section below.