Lately I'm in a discovery mood and I like to try out new things. On noise.cash and Leofinance, I saw several people speaking about a new blockchain game. I've tried out almost all games on Hive. This one however is not on Hive. It's on the WAX blockchain and is called Alien Worlds.
Understanding and using WAX
It took some time to understand how WAX works and to get started with the game. First I had error messages when I wanted to play but I've found answers in the discord channel of the game. I finally managed to create an account on WAX and to play the game.
What is Alien Worlds
I won't go too much into detail about how the game works. On discord, you will find all the necessary tutorials how to play the game. It takes some time to understand what it's all about. In a nutshell you need to choose a planet and a plot and start to mine on this plot with the tools that you have. Each time you mine, you will earn some TLM token. At the same time you have the chance to win a new item.
Each item is a nft that can be sold on the WAX atomic market.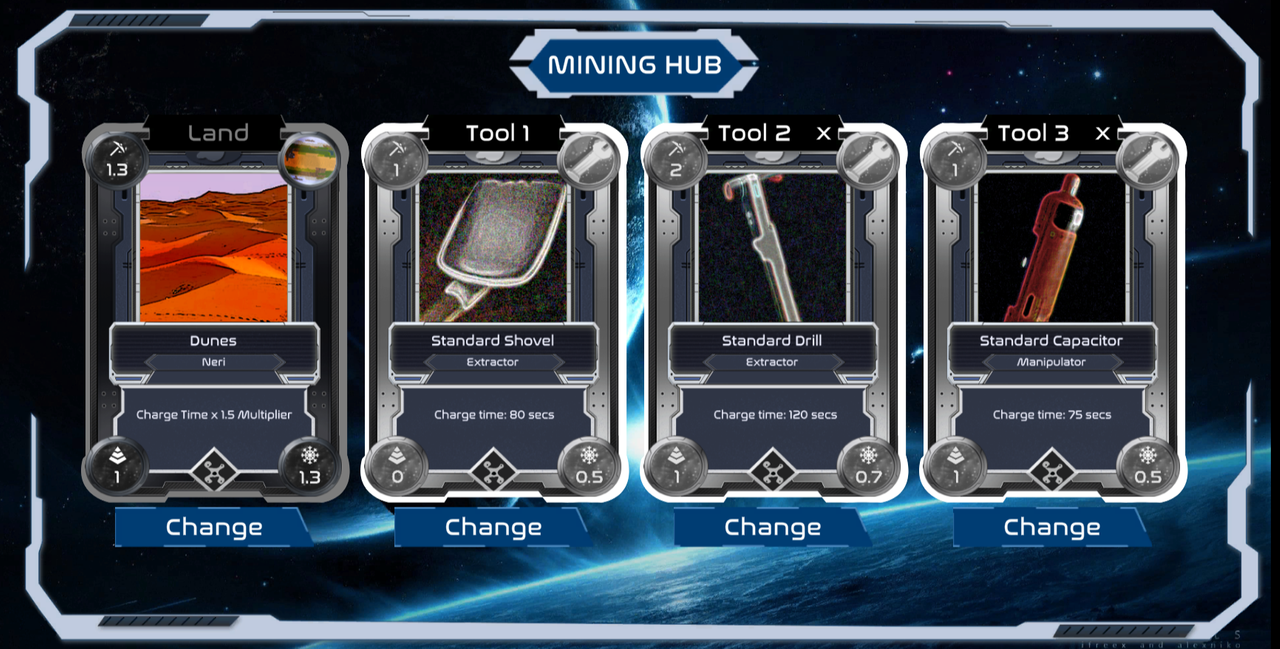 My mining gear in Alien Worlds
It took me quite a lot of time to get my first nft and I lost patience a bit. I exchanged my TLM tokens into WAX on the Alcor Exchange. With this WAX, I bought some nft tools that would increase the output from Mining in the game.
What you have to understand is that it's totally free to get started. You don't need to invest anything other than your time.
Different ways to earn
TLM tokens
Each time that you mine, you will earn some TLM and you can exchange it into WAX. This is the first income source. The better your mining equipment will be, the more TLM you will earn.
NFT staking
The second income source is to stake the NFT's that you have won in the game, on the website Rplanet. For every NFT from Alien Worlds that you stake on this website, you will earn some Aether, the token of rplanet.io. You can then sell this Aether on the Alcor Exchange for WAX.
Of course you can also sell these items on the market or use them for mining.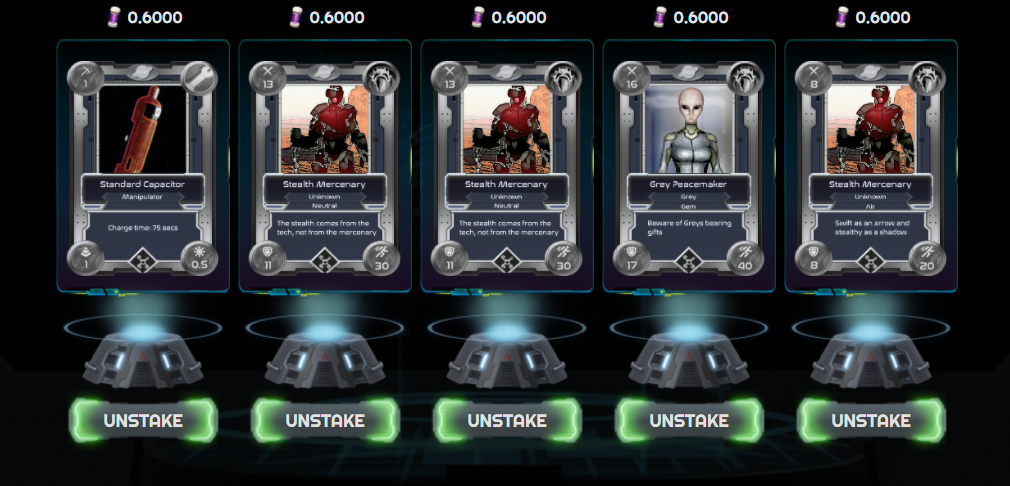 My staked NFT's on Rplanet
Earning NFT's from cryptomonKeys
If you choose to mine on specific plots, you can even earn some NFT's from cryptomonKeys. Check-out this post that explains how this is done.
What makes this a passive income stream?
A lot of people call a lot of things passive income when it's actually not passive at all. All the above is not totally passive a part from the NFT staking. However all this is necessary to build a passive income stream.
WAX Staking
When you stake the WAX tokens (WAXP) that you earn from the game in your wallet, you will start to earn staking rewards immediately. The return is at the moment 4.31% APR. This is not that much but it's 100% passive. Staking is very easy and can be done within your wallet. There is even a lazy button that allows to do everything automatically (claiming rewards, voting for proxy and staking available WAX).
After playing the game for less than two days, the results are slow but all the same I see my stake growing and the number of nft's evolving. The more I play, the more TLM and NFT's I can get. The more of these I have, the more WAX I will be able to stake and my passive income stream will grow accordingly.
What I like about this, is that there is no monetary investment required and everybody can start the game and build a passive income stream quite quickly. WAXP can be exchanged on Bittrex, Upbit, Huobi, HitBTC,...
---
Let's connect ! You can find me on these platforms: