Introduction


Technology is evolving everyday, new innovations brings disruption and replace the old one. Technology has transformed humans from an uncivilized state to civilized state. Thanks to a new revolutionary technology called Blockchain. It's immutable, incorruptible and unhackable nature makes it more superior than any other existing technology. Blockchain has the capability to transform every sphere of our society, that's why the world is giving a very special attention to adopt it in every business workflow.
Blockchain backed cryptocurrencies are created to replace the existing financial structure. The today's financial model works on classical way, uses outdated technology and costs high transaction fees. On the other hand cryptocurrencies provide faster, reliable, secured and low cost money transfer around the world without any country barriers.
But everything is not so sweet as it seems, crypto is considered as the most volatile asset in the world, which increases high risk in making investments. Many crypto projects are just created to raise funds based on false commitments and many go as scams. These incidents had created a low level of trust in the crypto space. There is no complete regulation frameworks for crypto which hinders the global adoption of virtual currencies.
But now thanks to a team of professionals who are committed to solve these problems by creating an ecosystem which combines both crypto and banking space to provide futuristic solutions through an application called HubrisOne.
About HubrisOne


The main aim of the HubrisOne is to create a all in one ecosystem which allows to get benefits of crypto with the existing financial resources. HubrisOne is the world's first application which combines both banking and crypto within a single space with which people get more trust and confidence in virtual currencies, make payments with it.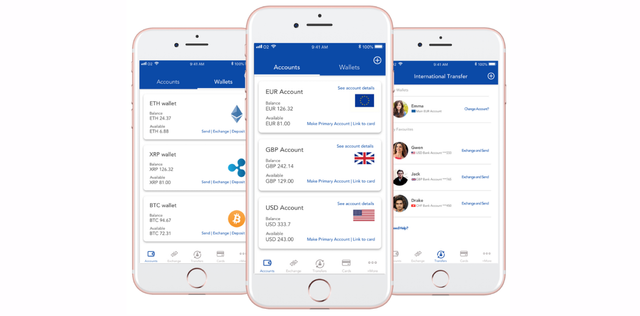 In order to get started users need to open a HubrisOne digital bank account which serves as a regular bank account. The HubrisOne account allow users to operate in fiat currency as well as crypto currency and with which users can make instant and seamless payments and pay bills.
The implementation of blockchain technology will allows to boost the aim of HubrisOne. With blockchain technology users can track all the fund transactions in real time with full transparency. International payments will be settled within seconds with full proof validation. The best part of crypto is that the transaction fee will be very less as compared to traditional banks. It is worth noting point that any regulatory guidelines will be deployed instantly in just 2 to 4 hours, whereas in traditional banks take 3 to 5 days.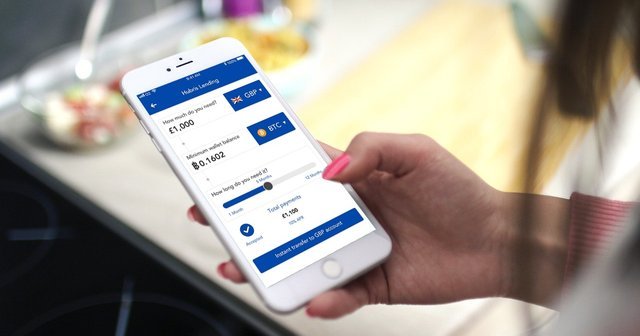 HubrisOne provides an option for users to use traditional SEPA, SWIFT payment gateways or Stellar blockchain technology solution for making payments. Stellar blockchain allows to transfer funds instantly in just 3 seconds with lowest transaction fee. The HubrisOne application allowes to perform all crypto related operations such as storage, transfer, exchange and conversion of one digital token into another. The application acts as a crypto wallet and all the operations will be synced with HubrisOne debit card and digital bank account.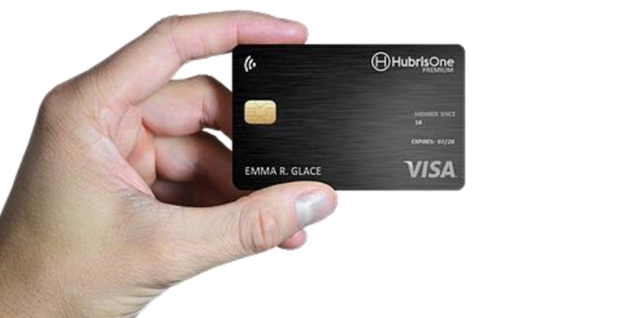 The HubrisOne debit card is an extension for providing simplest financial solutions. Users can get their virtual debit card within the application and in just few steps they can order their physical debit card. They can set the debit card pin in just few clicks within the application itself. User's can link the debit card with bank or crypto wallet and even with multiple accounts. The best part is that the card is supported by VISA and provides seamless international payments.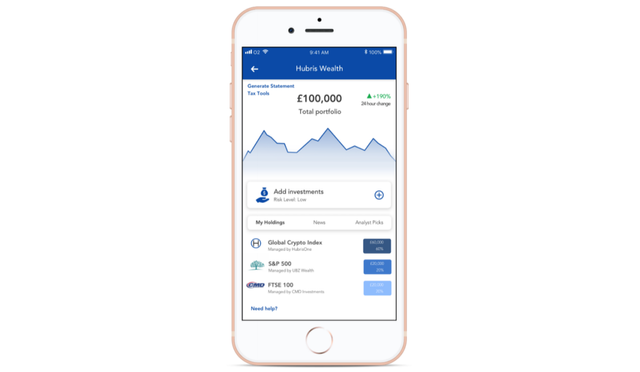 HubrisOne is committed to provide all the financial services to all users. The HubrisOne customers can get credits digitally and funds will be disbursed without checking credit history. The distribution of funds will be at a fixed rate of 10% per annum within just few seconds after confirmation. Along with this customers will get all the necessary tools to utilize all the financial resources. Thus, unbanked users will start using financial facilities and lead their life independently.
It is worth noting point that all the customer's accounts will be KYC and AML verified. HubrisOne extends the accounts security by implementing SSL encryption, two factor authentication and user's have their private keys with them all the time. These factors ensure that user's accounts are fully secured and they are the sole owner of their funds stored in their digital accounts.
The HubrisOne uses its own internal token called HBRS for all its platform operations. The holders of HBRS token get access to additional services offered by HubrisOne within the ecosystem.
Token structure


• Token ticker: HBRS
• Total tokens: 550 million
Conclusion


It is good to see such a real use case projects are developing on blockchain technology. The HubrisOne project will accelerate the growth and adoption of crypto and blockchain technology in daily life activities. HubrisOne brings the trust and confidence in the crypto-currency by combining it with traditional banking sector. Thus, users can benefit from the flawless blockchain technology in the traditional financial sector. They can make instant payments all over the world in just few seconds in a secured way. The services and features provided by HubrisOne will help even unbanked people to get benefits from it.
Finally I would suggest you to read the official whitpepaper of the project for more details. This project needs much public attention and I wish all the best for this great project.


Learn more about HubrisOne:
Website: https://www.hubrisone.com
Read Whitepaper: https://drive.google.com/file/d/1wdctxRVBVjWXQ5-Z9sYeuk72VPo5iVHS/view
ANN thread: https://bitcointalk.org/index.php?topic=5039930
Telegram: https://t.me/hubrisonebounty
Facebook: https://www.facebook.com/HubrisOne1
Twitter: https://twitter.com/hubrisone
Medium: https://medium.com/@hubrisone
LinkedIn: https://www.linkedin.com/company/hubrisone/
Instagram: http://www.instagram.com/hubrisone
YouTube:https://www.youtube.com/channel/UCZIQ9r6Y1HSTY1Uf4qQw6Hw
GitHub: https://github.com/HubrisOne
HubrisOne Android app: https://play.google.com/store/apps/details?id=com.nettechnocrats.hubrisone.hubrisone
iOS app: https://apps.apple.com/za/app/hubrisone/id1447229687
About Author:
Bitcointalk username: Abhijeetcg
Bitcointalk profile link: https://bitcointalk.org/index.php?action=profile;u=1676105;sa=summary
ETH address: 0x5fe5287678b65c247aebf4d1cb628f81ec727596