Hello readers,
I hope you all are having an awesome weekend with your loved ones but those who are worrying all the time with this long ongoing bear market, please believe that the scene won't remain the same for eternity. For around 500 days, Bitcoin and all other major alt-coins have been experiencing a bad downtrend which is causing many investors and crypto enthusiasts like us to wonder about the future of this industry. It's a no-brainer fact that the crypto market is heavily influenced by Bitcoin alone and as I saw on the market today, bitcoin dominance is 48.3% on today's market. Which certainly points out its power and influence. From my own experience, I see that with good and bad news around, Bitcoin often dictates market movements in the crypto industry as a leader. While surviving this long winter, many of us may feel tensed or frustrated right now, but it is essential to remember that the cryptocurrency market has always been volatile since its existence and Bitcoin's price tends to respond to both positive and negative developments in this rising industry.
---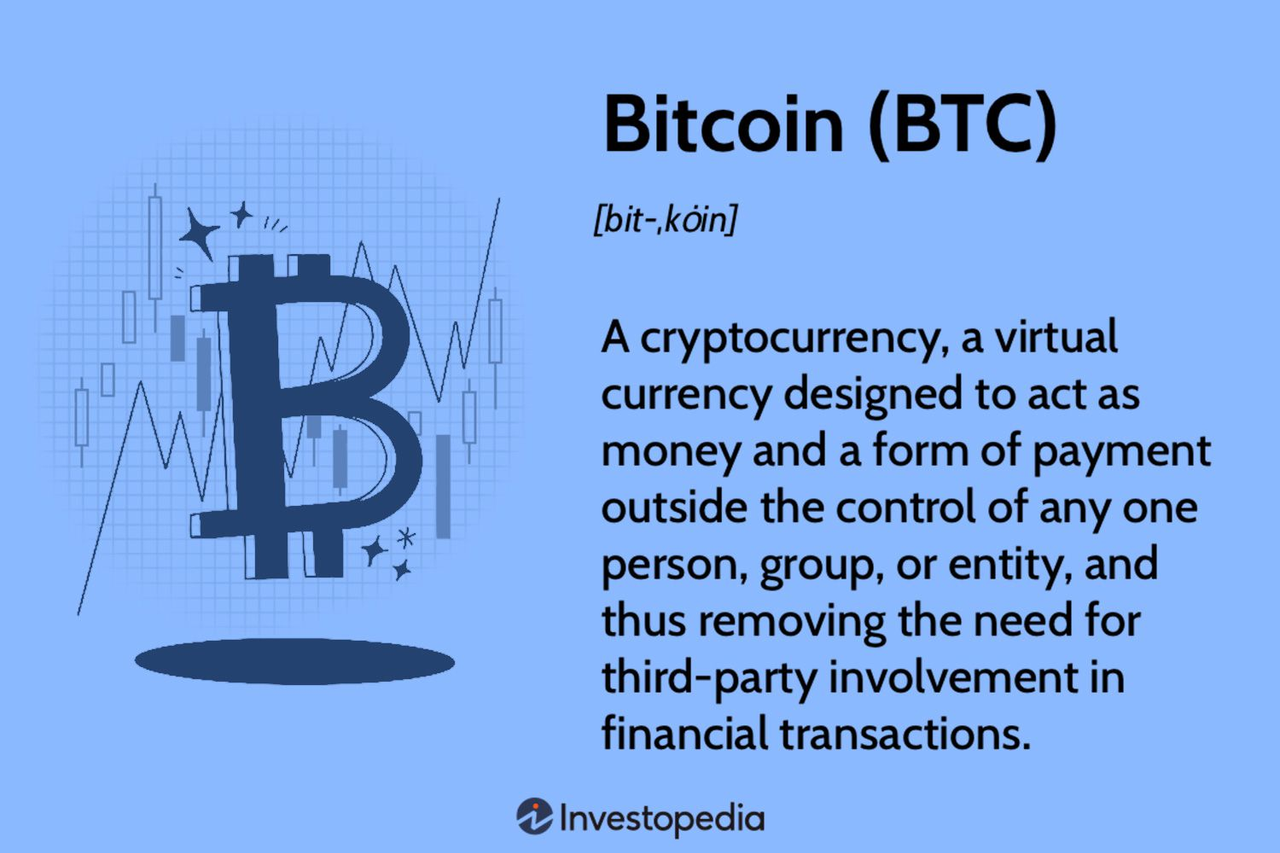 ---
In the past 6 months, I have also started investing small amounts in the stock market to diversify my portfolio. Though my strategy in the share market is to invest in only core giant companies like steel and car manufacturers, I am looking into various sectors to learn more about the price movement and actions, and from my experience, unlike traditional stock markets, the cryptocurrency sector operates on a different and unique set of rules. While Various factors affect the price movement in this industry as well, primarily it is being driven by supply and demand dynamics and can significantly impact cryptocurrency prices. Predicting these market trends is quite challenging but certainly not impossible. As the leader and pioneer of the whole cryptocurrency sector, Bitcoin often leads the way, and most of the time it responds first to these factors, which then causes investors to either panic sell or look for profit opportunities.
The Strength of Blockchain Technology
One of the main aspects of Bitcoin's emergence as an asset in today's world is its foundation on blockchain technology which is a robust and innovative concept for today's digital world. Apart from being just a cryptocurrency, Bitcoin also represents a groundbreaking technological achievement by making us familiar with decentralization and blockchain. As time passed, these very technologies also gave birth to numerous other cryptocurrencies like ETH, XRP, Hive, etc., and each with its own set of usabilities and goals but built on the same blockchain theme.
---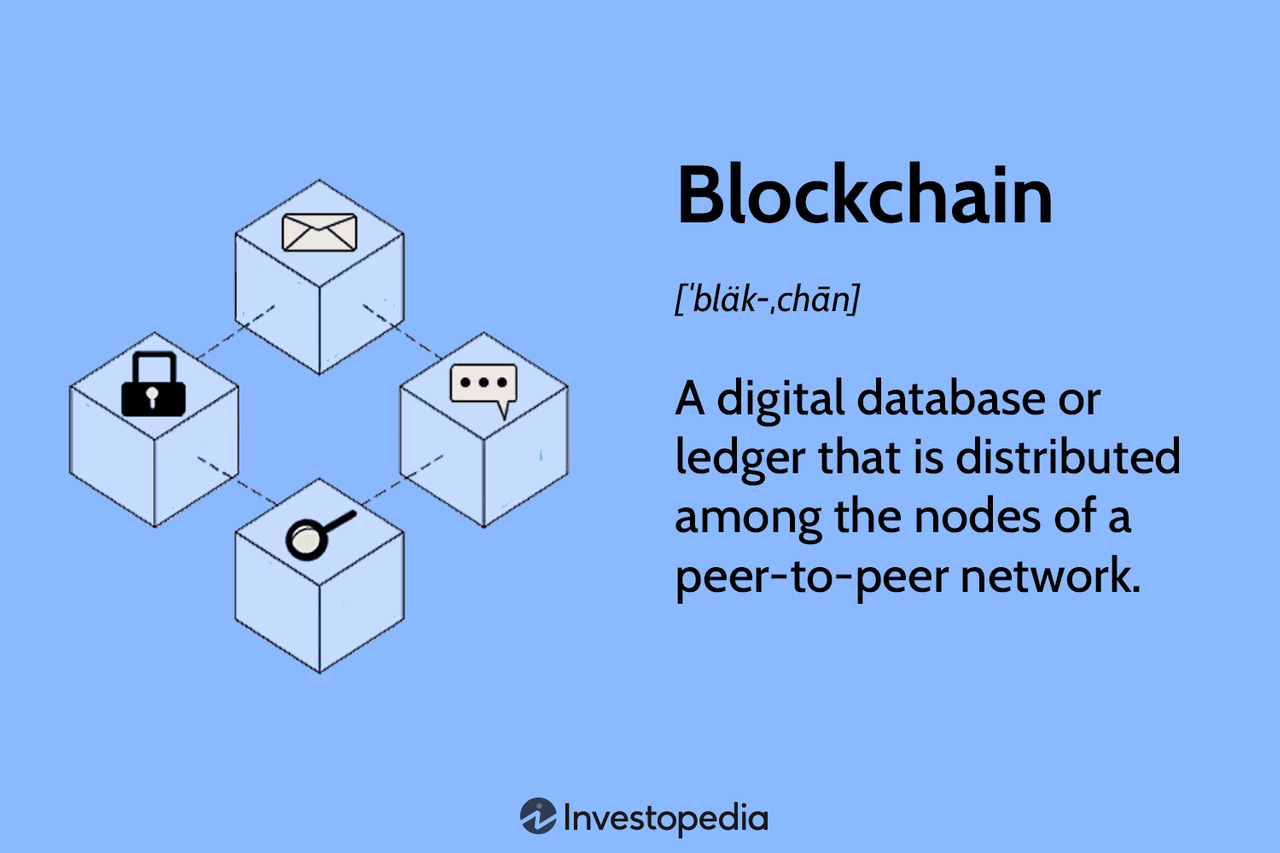 ---
The current market condition is harsh I would say and it's been long since we witnessed any major growth in this industry, but it should not be the cause to neglect the inherent strength of blockchain technology. Many major players in this world both within and beyond the crypto space recognize its potential and are also very positive about its adoption. Some governments have even started embracing blockchain technology for various real-world applications because of its unmatchable capabilities. I also read news once that one of my country's state govt. has decided to use the Ethereum blockchain to store and process government-issued birth caste certificates because of its strong security protocol. Anyways, Bitcoin for its strong foundation in blockchain technology has already made its place in today's tech world and will be staying for decades, unless a genuinely groundbreaking alternative technology arises and surpasses it.
Temporary Downtrends
If you are a crypto enthusiast, you have probably looked into the historical all-time chart of Bitcoin's price at least once and witnessed the past major fluctuations for yourself. History here is an excellent teacher when it comes to Bitcoin's price fluctuations as there have been multiple examples in the past where Bitcoin's value went down crazily, sometimes even remaining in those all-time low areas for months or even years. These downturns often lead many like you and me to go for panic selling, causing many of us investors to suffer losses. However, for those OGs who understand the cyclical nature of the bitcoin and all other cryptos in this market, they instead use these downturns as unique buying opportunities and hold them until they pump up and make an all-time high again and gain huge profits. That's why they say when someone gains here, someone loses.
---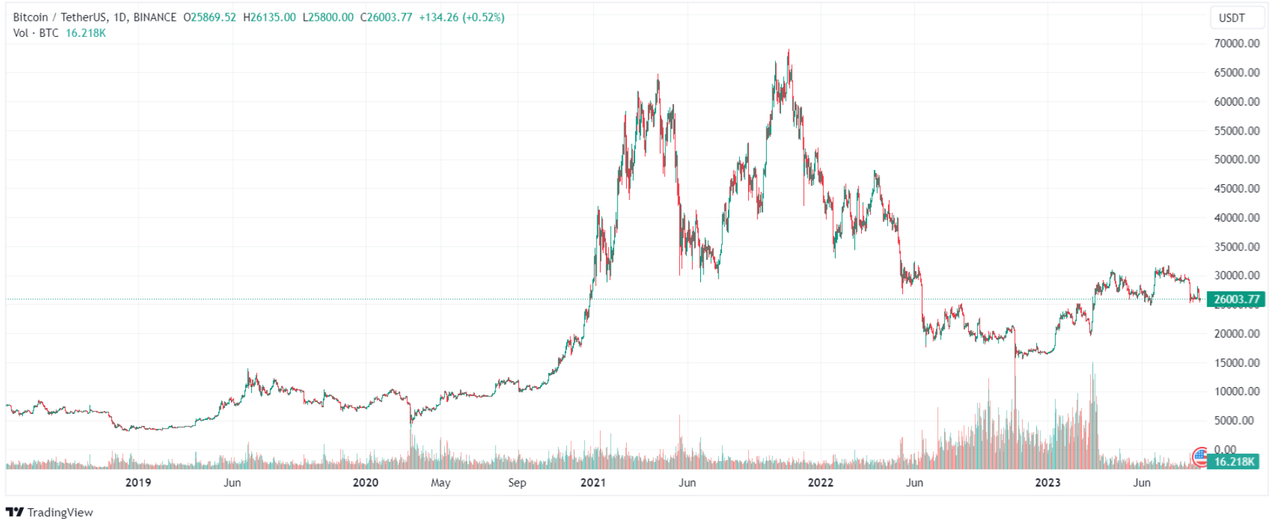 ---
Long-term crypto enthusiasts with at least four or five years of experience have witnessed firsthand that these market cycles play out repeatedly over time. They certainly know that eventually, the market will recover with certainty and often with a sharp upward trajectory. But for newcomers, these sharp fluctuations often gets too hard to handle and they end up losing money by following their emotion. It is a test after all and not all will pass it, but those who pass changes their life over time.
Last but not least, I would congratulate all my fellow crypto enthusiasts who are bearing this long ongoing bear phase while accumulating more assets and building their portfolios stronger over time. I have seen and survived multiple bear phases in the past but this ongoing one is the longest of them all I have to admit, but I also want to add that I have probably increased my portfolio the best in this downtrend. There are a lot who are following the same path just like me and hopefully, we all will benefit the most the most when the bull visits us, rather than those who failed to handle the bear phase, sold Their assets probably at a loss, and left. Be strong, believe what you are doing, and make your diamond hands even stronger, as that's the key to success in this wild world of crypto.
---
That's all for today my readers and I hope you liked reading my post. Are you also accumulating Bitcoin and/or any other crypto assets in this dip phase? Let me know in the comments below and I will be seeing you all in my next post!