Ever since Uniswap's governance token airdrop of UNI in September, 2020; there has been several attempts to lure people with fake second airdrop from UNI.
Recently, owing to high Gas fee on Ethereum network, narrative of AMMs moving to second layer or integrating some sort of cross-chain inter-operability has started to gain traction. Scammers are trying to take advantage of this confusion.
Some of the shrewdest scammers have come up with the idea of Uniswap on EOS chain and are offering UNI airdrops to all EOS holders in a ratio of 1:1.
Do not even try to claim these airdrops.
Trust me, scammers are way smarter than most of us. So don't try to act smart under the belief that no one can hurt your wallet as you are not going to share your private keys at any cost.
You'll be scammed without even sharing your wallet keys.
That's how scammers have designed eos-uniswap dot org website.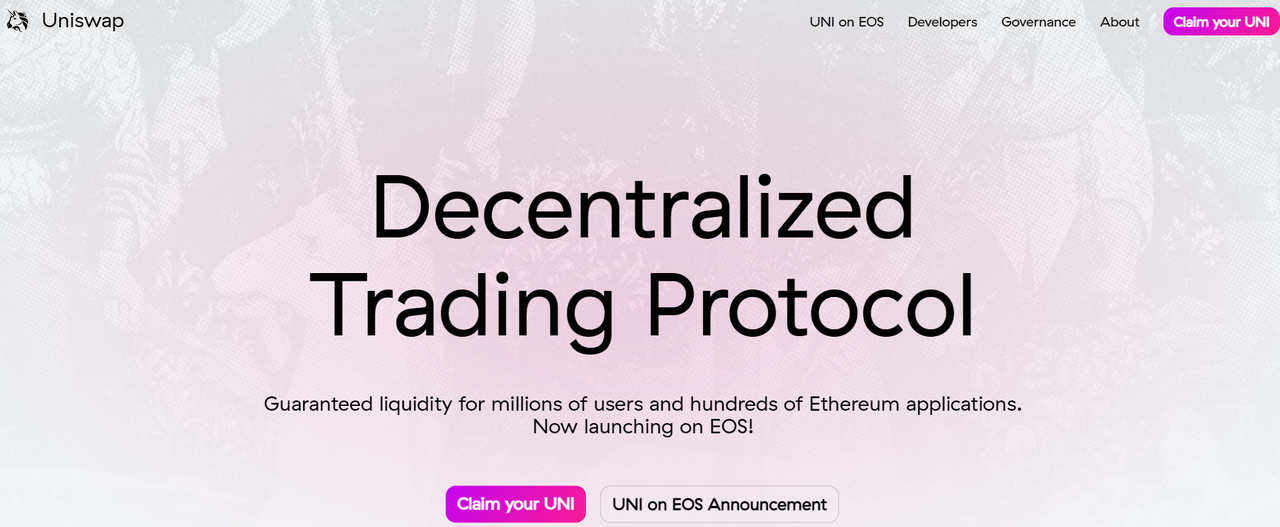 Indeed it looks so much like the authentic Uniswap website. They copied it perfectly.
Now they are sending spam messages to claim your free UNI airdrop directing you to this scamy website. You may receive a wallet transfer memo from uniswap.ai a/c.
If you choose to claim their free airdrop by going on their scam website, you will lose all of your EOS in your wallet.
What essentially the action does is transfer all of your EOS to their uniswap.base address. Most of the people do not notice the transaction details in their wallet before signing through the website interface. So if you miss that detail or you are in haste to claim the airdrop and just click to claim, you will have to part with all of your EOS in that wallet. Since Claim of UNI and transfer of EOS number is same, you may miss noticing EOS written instead of UNI.
It may seem foolish to people who are careful enough to sign every transaction. But when I checked their uniswap.base wallet, I see thousands of EOS being transferred to them. Here's a sample: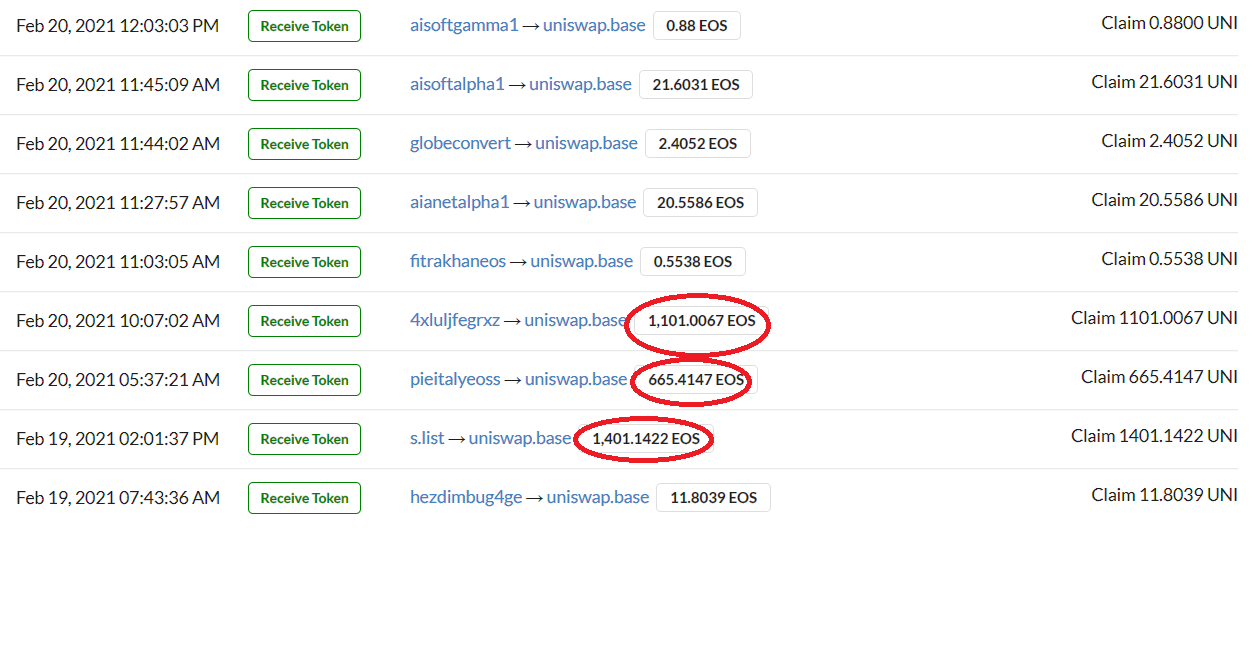 Therefore, I just wanted to warn you again about carelessly signing up transactions on any unreliable website.
Do you really check and ensure when signing every transaction with your Scatter, Hive / Steem / Whaleshares Keychain, Kepler or Metamask etc.?