This is another interesting turn in the SushiSwap project. Chef Nomi got extremely hungry and instead of waiting for sushi to be cooked, he opted to devour sashimi ..LOL!
Some call it FUD, some term it as an exit scam but the truth is major share of liquidity from Uniswap pool has suddenly disappeared.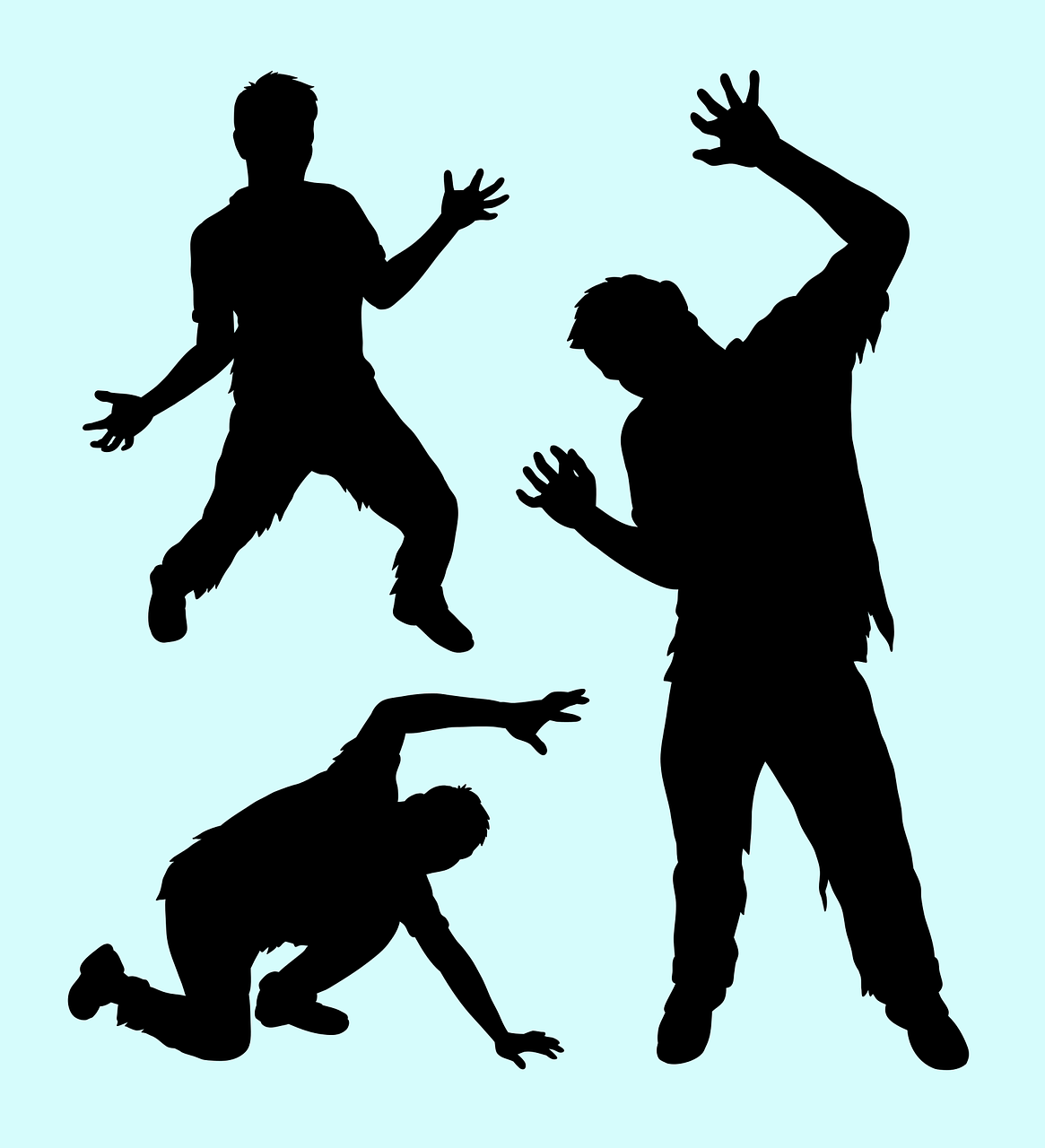 Interestingly, Chef Nomi is not hiding the fact that he cashed out dev shares by removing pool liquidity and converting all SUSHI into ETH ...yes, he pocketed 38,000 ETH (about $13M)!
Prices of $SUSHI are continually plumetting. Last I checked, it has came down to around $1. People are rushing to remove liquidity from the pool.
But can you call it an Exit Scam?
Chef Nomi is actually not exiting the project. In fact he is trying to justify his rip-off of about 38000 ETH.
He thinks all his effort from idea to creation of the large community around this project and coding for migration etc. deserves this remuneration.
(But in a community-led prject, shouldn't that be decided by the community itself?)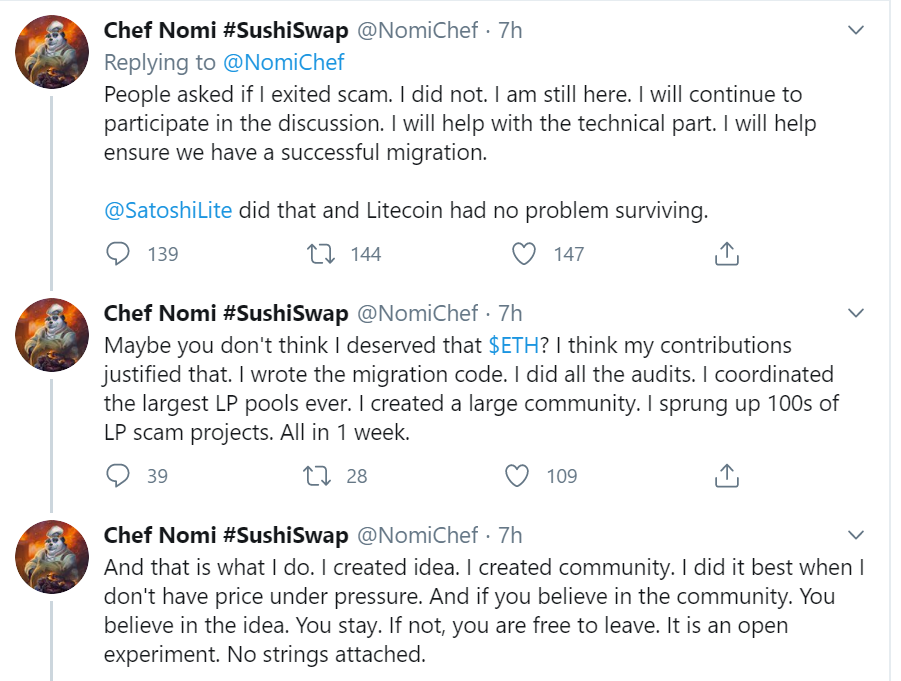 But he remains committed to the project.
In yet another tweet, he states that he wanted to focus more on project and technicality of migration from Uniswap pool without caring for the token prices anymore.
However, this reasoning seems to be a bit childish, if not laughable!
He also compared his actions with that of Litecoin founder Charlie Lee. But we shouldn't forget that Lee stood committed to the project and only sold his coins 6 years later.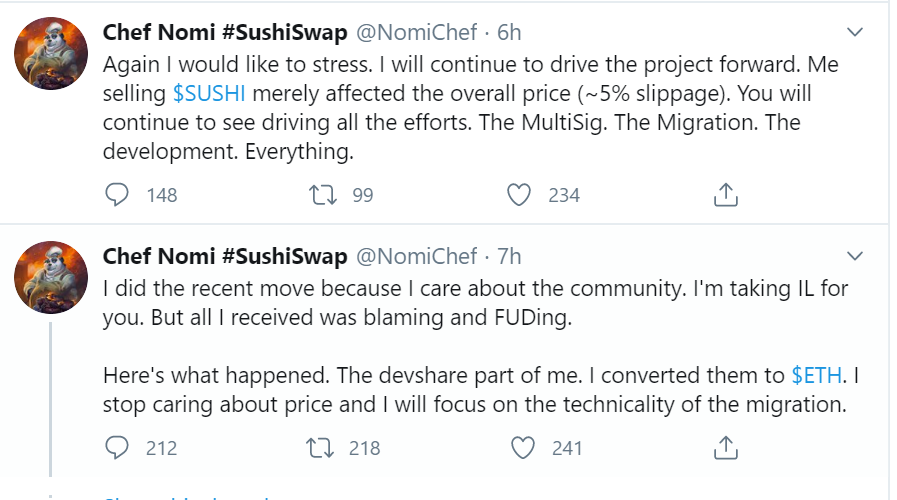 But the logic is not bad. If true decentralization needs to be achieved, founders should not hold a big chunk of investment in the project.
Predictably, the community is very angry with this move and market prices speaks volumes about the sentiments. It's been continually falling. It would be interesting to see where it finds a support, if any.
When Chef Nomi wanted to reconfirm the candidates for a 6/9 multisig wallet for holding all future dev shares, Adam Cochran replied with this pre-conditions 😂: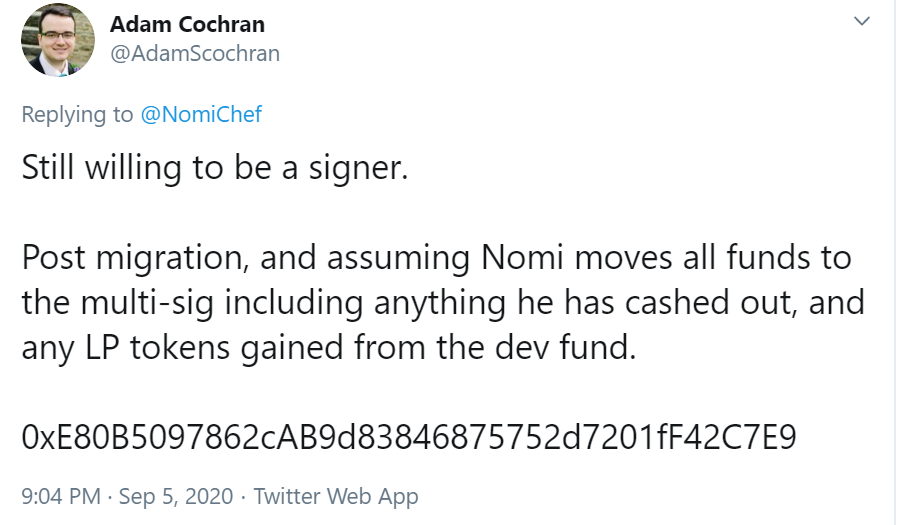 For me, inspite of all these, I'm still quite optimistic about the project. If the platform comes to life, I'd prefer to provide liquidity to this platform instead of Uniswap. But it will be difficult to win back the community confidence, once it's been betrayed. I'm watching this drama to see how community confidence is restored.
Will some big personalities and influencers come forward in the support of project?
What do you feel about this incident? Do you think Chef Nomi was not entitled to those funds and he should deposit them back?
P.S.

Scammers have sprung into action with fake Twitter & Medium account of SushiSwap & Chef Nomi, promising gifts. Do not send any $SUSHI (or any crypto, for that matter) to their address.