On March 19, Bitcoin overcame the resistance of $ 5500, then lifted the psychological barrier of $ 6000 and jumped to $ 6400. At the peak, this 20 percent rally has recovered over $ 1,000 of the value of the leading cryptocurrency.
After a catastrophic 50 percent dump last week, Bitcoin has already recovered 60% from a low of $ 3,775. Now, traders will monitor whether the previous resistance levels are $ 5500, $ 5900 and, possibly, $ 6300 to act as support.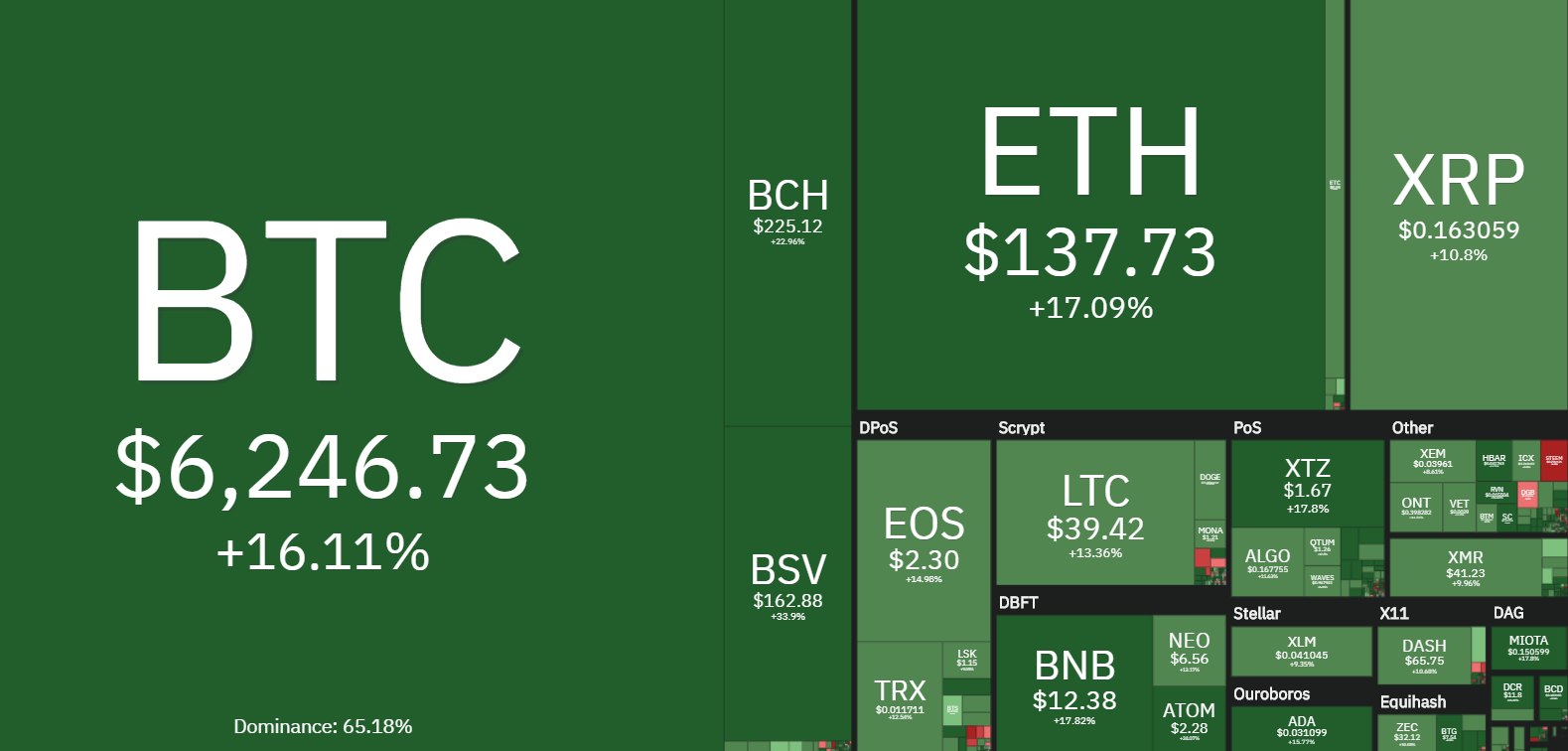 Crypto market situation according to Coin360

Traditional markets were also effective yesterday: the S&P 500 rose 2%, and the Dow Jones Industrial Average rose 1.6%.
On the whole, the market reacted positively to the fact that the European Union proposed a package of incentive measures worth 750 billion euros. This announcement was announced just a day after the Trump administration announced that it would support the economy to tackle the consequences of the $ 1 trillion coronavirus.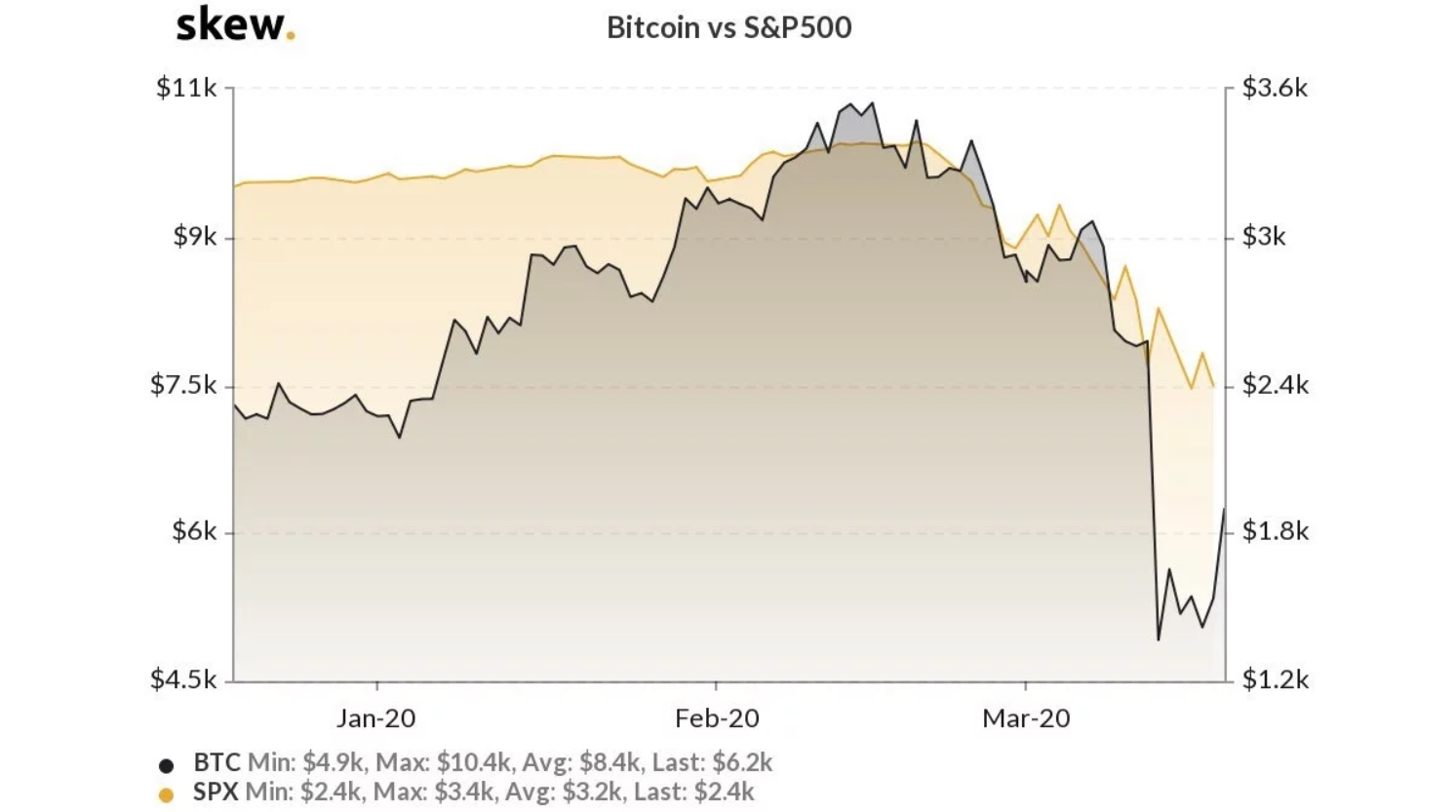 It is noteworthy that, despite the relatively productive yesterday, the leading stock markets remain unstable, and Bitcoin is in the process of a strong recovery. According to Skew, the leading cryptocurrency is gradually starting to show dynamics independent of the S&P 500.
Bitcoin followed the bullish scenario, reversing the pennant and resistance pattern at $ 5,500 amid a surge in trading volume. This allowed to rapidly reach a daily maximum at around $ 6359.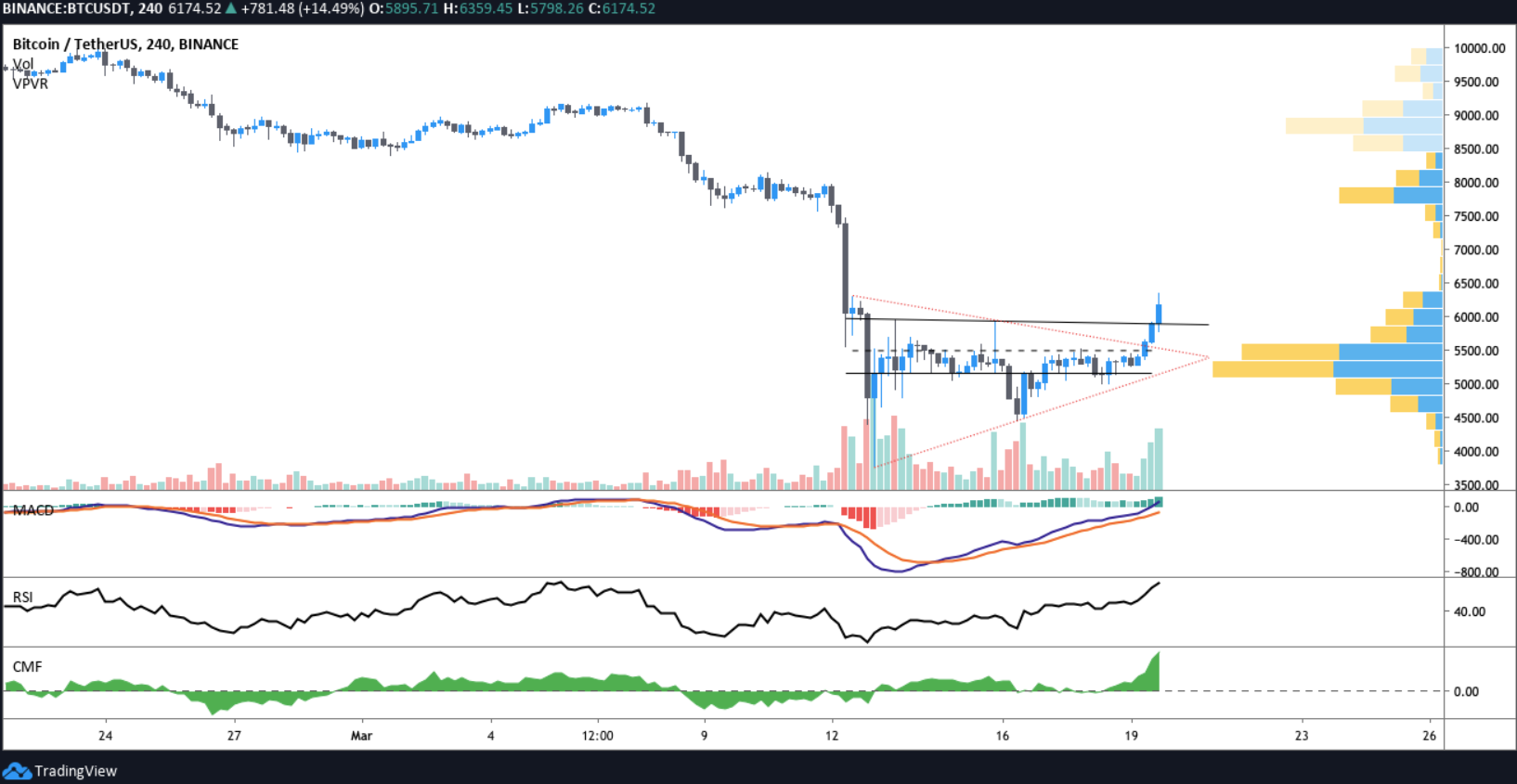 4 hour BTC chart
The increase in sales and overbought RSI suggest that some traders who have opened positions in the range from $ 3,770 to $ 5,000 are now taking profits. Some analysts believe that at the moment, the best option will be the consolidation of BTC in the range of $ 5800 -6200 $ to confirm these levels as support.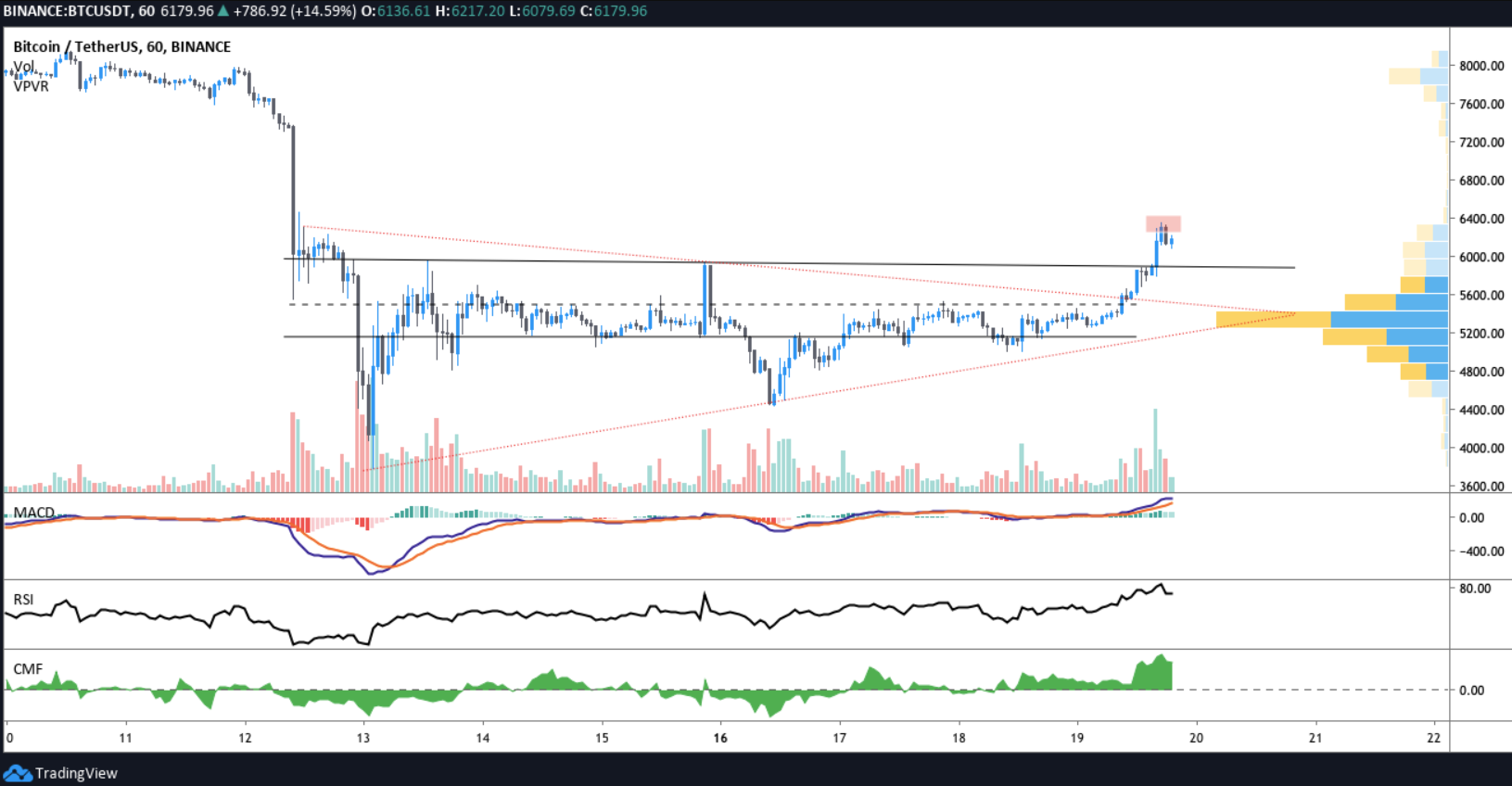 Buyers need to make sure that lower levels are now supporting recovery. Experienced traders in such situations monitor the volume of trading in order to understand how quickly and confidently the players are buying kickbacks to important levels.
Altcoins also benefited from the recovery spike in the lead asset, with many coins gaining a double-digit percentage. ETH rose by 16%, XRP added 11%, and Bitcoin Cash (BCH) and Bitcoin SV (BSV) rose 23% and 32% respectively.
The total market capitalization of the crypto industry currently exceeds $ 174 billion,and the level of BTC dominance is 65.2%.