2020 began for Ethereum as optimistic as possible. The main altcoin has become a more effective asset than BTC and other cryptocurrencies.
According to one well-known analyst, the Ethereum rate may rebound by 95% relative to Bitcoin. And although the direction of this movement is still not defined, the trader is more inclined to a bear dump.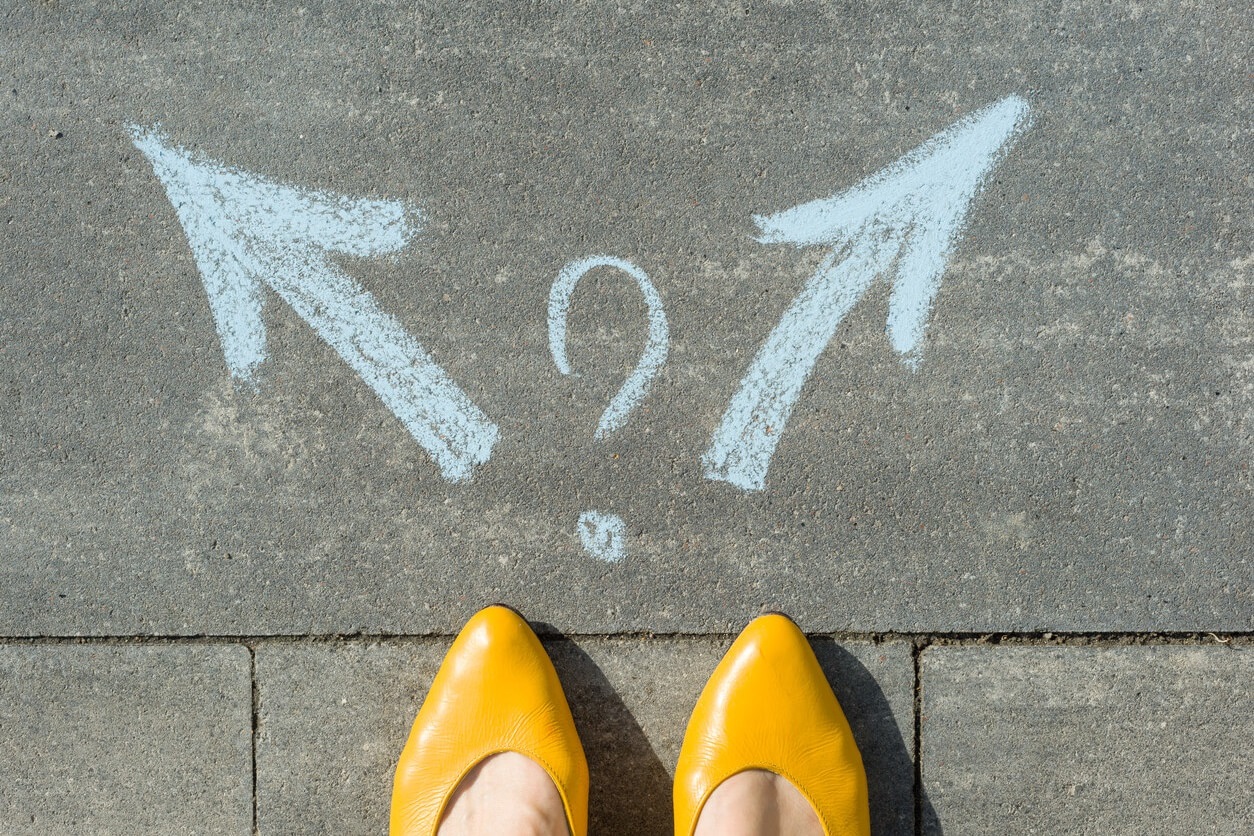 A huge symmetrical triangle forms on the Ethereum chart
After the boom in the field of decentralized finance in late 2019 - early 2020, analysts began to seriously discuss the possibility of a revival of the main altcoin.
2020 began for Ethereum with a more than 100 percent rally, thanks to which the ETH rate approached multi-month summer highs. As a result, not only Ether, but also many altcoins have canceled downward trends and have risen in price not only against the dollar, but also in tandem with the leading cryptocurrency.
However, the latest price dynamics contributed to the continued formation of a long-term symmetrical triangle in the market of the ETH / BTC trading pair. According to the theory of technical analysis, a breakthrough of this figure will lead to a 95% jump in the course (the size of the base of the triangle).
The most important thing is that now the ETH course is heading to the top, which means that this powerful breakthrough is inevitable. However, it should be noted that breakthroughs of symmetrical triangles occur both up and down: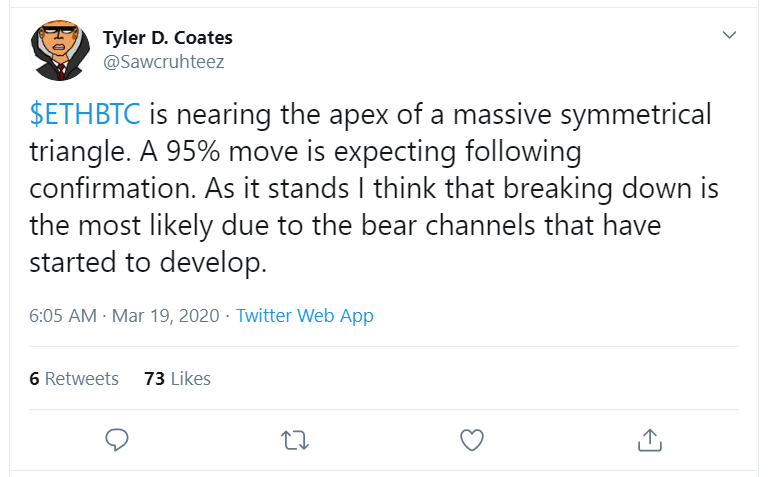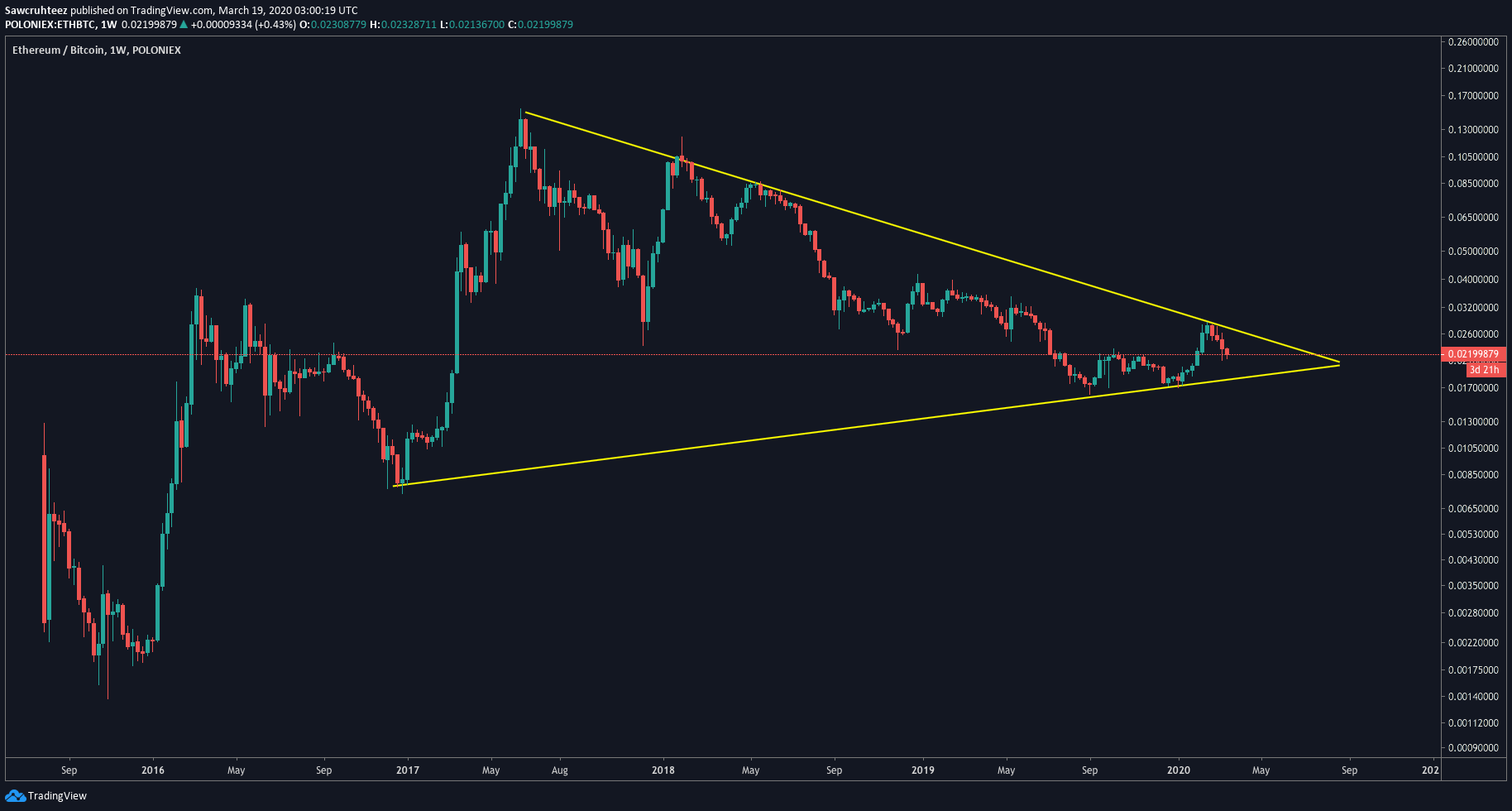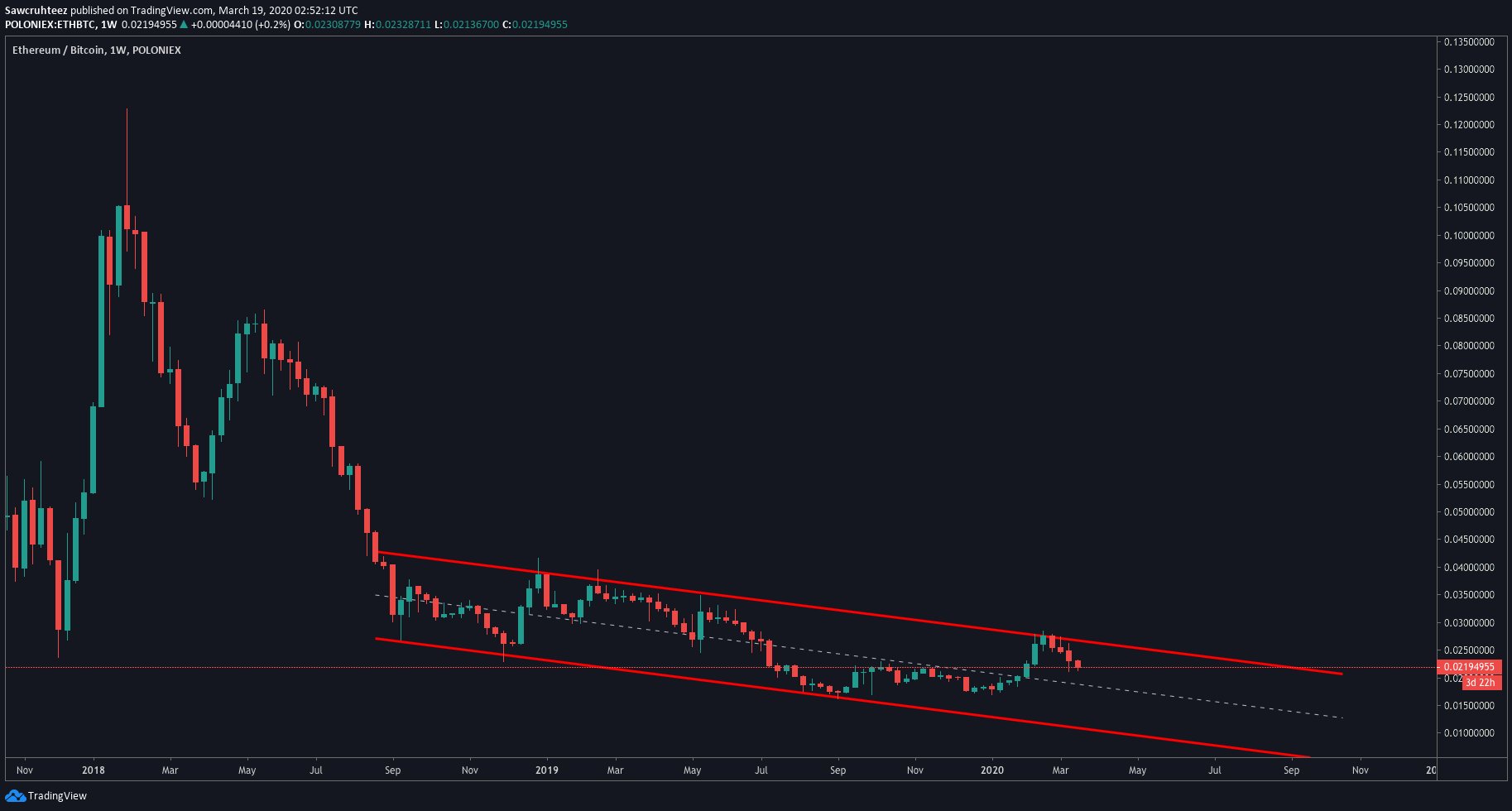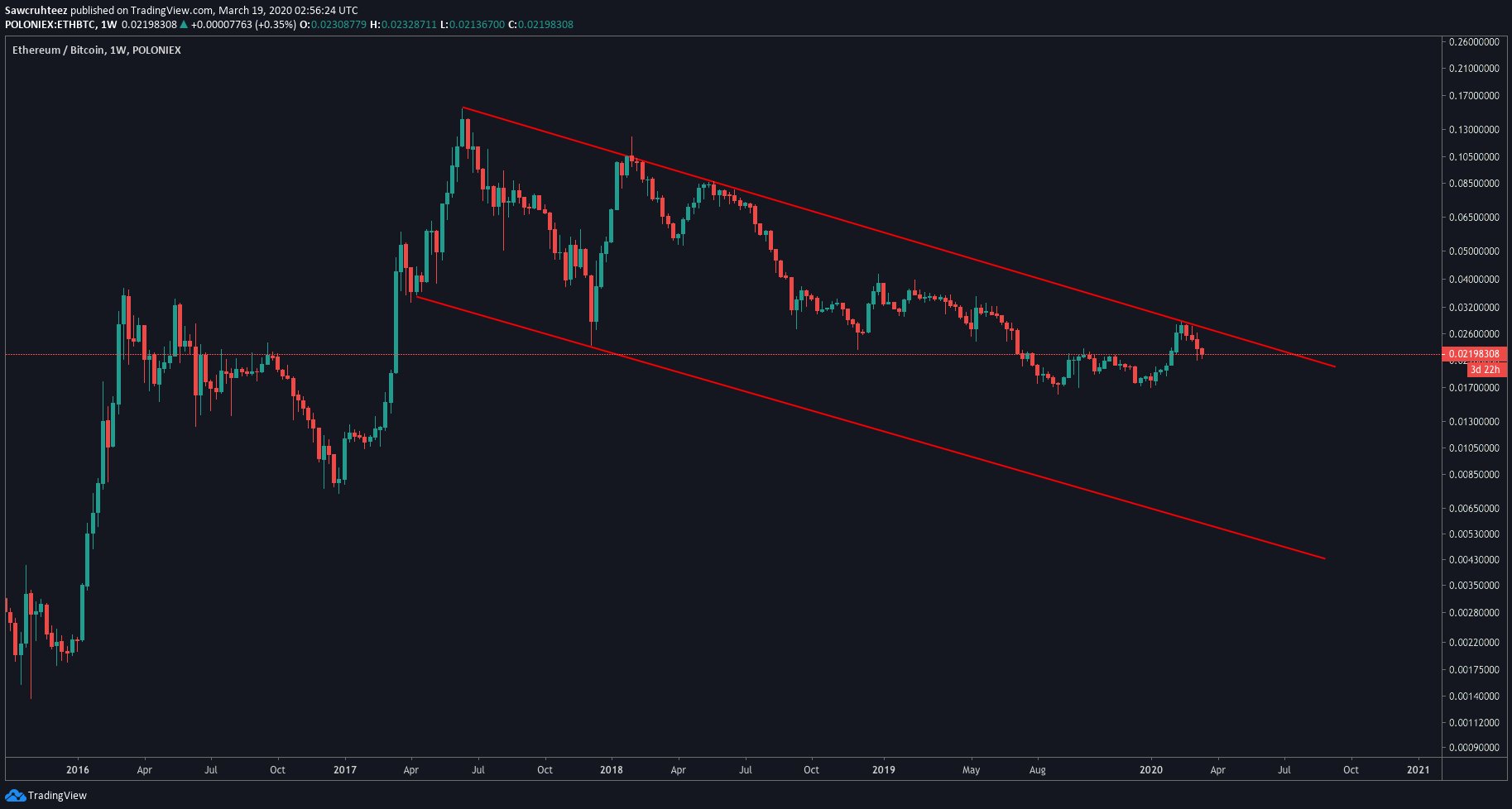 Crypto analyst Sawcruhteez, who noticed this gigantic pattern on the chart, suggests that the latest negative trend dynamics leads to a bearish breakdown of the figure.
A dump of the world's second cryptocurrency by market capitalization may signal the beginning of an even more severe period in the altcoin market. The indicator of the total market capitalization of altcoins against BTC is also located within a multi-year pattern, however, this model looks more downward, and not symmetrical in shape.
In the history of cryptocurrencies, descending triangles are more negative. The formation of such a pattern led to a BTC dump from $ 6,000 to $ 3,000, and then from $ 13,000 to $ 6,000.