At the moment, the main altcoin is trading around $ 200. As can be seen in the graph below, since March 9, this mark has been the subject of a struggle between buyers and sellers, and its status has not yet been determined. Over the course of three days, the asset crossed this level more than five times in both directions.
Another increase above the psychological level, noted today, may be short-lived. However, from the perspective of investment prospects, a possible enhanced sale may turn out to be a bullish opportunity to buy the second largest digital asset capitalization. According to one analyst, if the bulls can protect one key range slightly below the current price, then the rise in the ETH rate may become parabolic.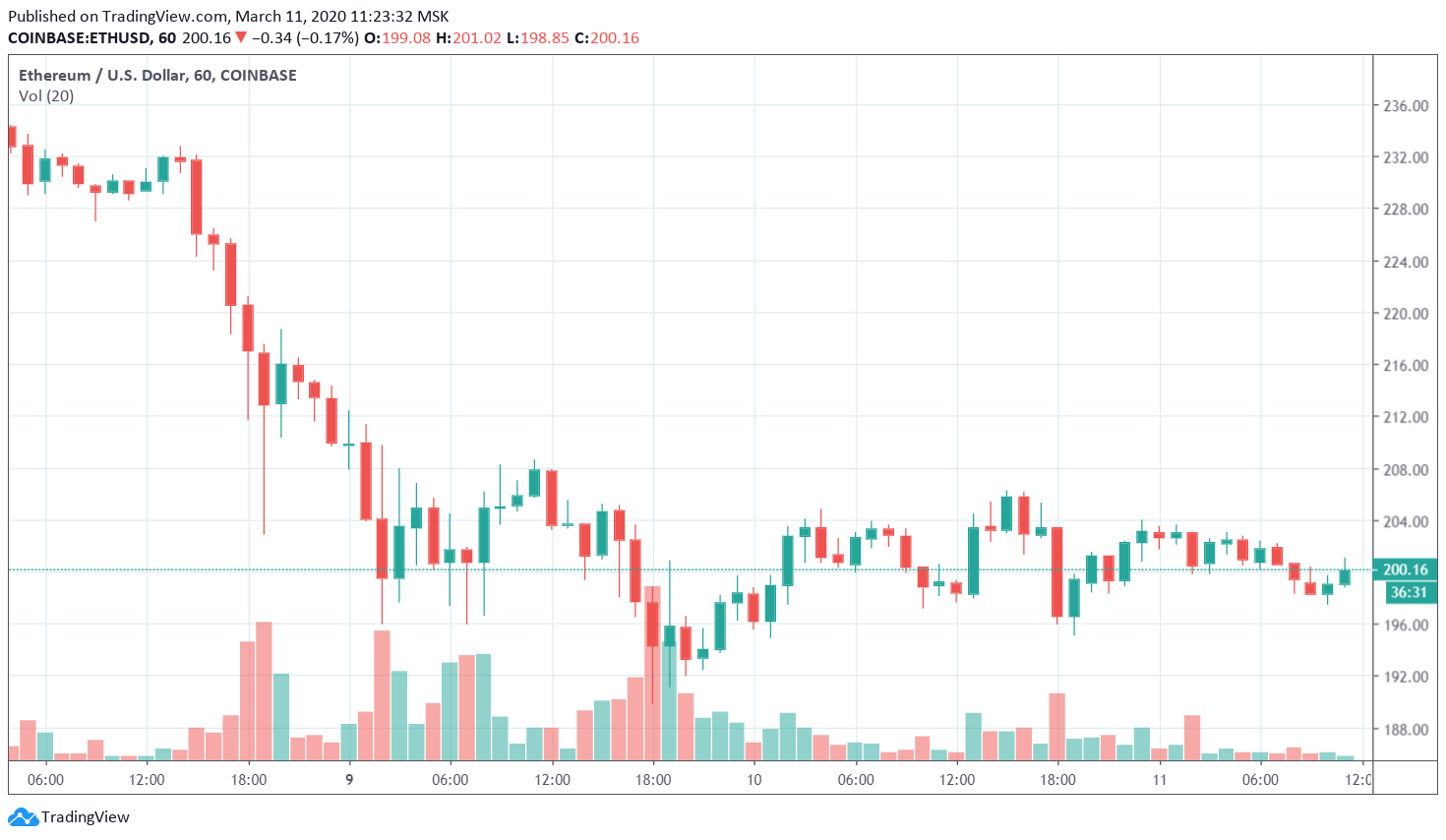 Ethereum has been trading around $ 200 for three days now
Does Ethereum short-term correction continue?
After falling to $ 190 on March 9, the bulls showed activity, pushing the ETH rate above $ 200. As already mentioned, this surge cannot be called strong, since later the bears have already tested the important mark three times.
The latest Ethereum sale canceled almost the entire gain, which was recorded in late January and early February, and now the leading altcoin is trading at almost $ 100 lower compared to local highs around $ 290.
Despite this intense sale, it is important to note that cryptocurrency has significantly risen in price relative to the intra-year low of $ 125, which was established in the early days of 2020.
Well-known crypto analyst Crypto Michael explained in one of his last tweets that the key zone on the daily chart, above which Ether should break through to revive the bull rally, is at around $ 212. The inability of buyers to push the course higher may lead to another correction:
Ethereum: rebound from the level of $ 195. The key zone for a breakthrough is $ 212 -2 $ -216. I doubt that we will overcome it. A bearish retest and subsequent drop to $ 170 -180 $ looks more natural.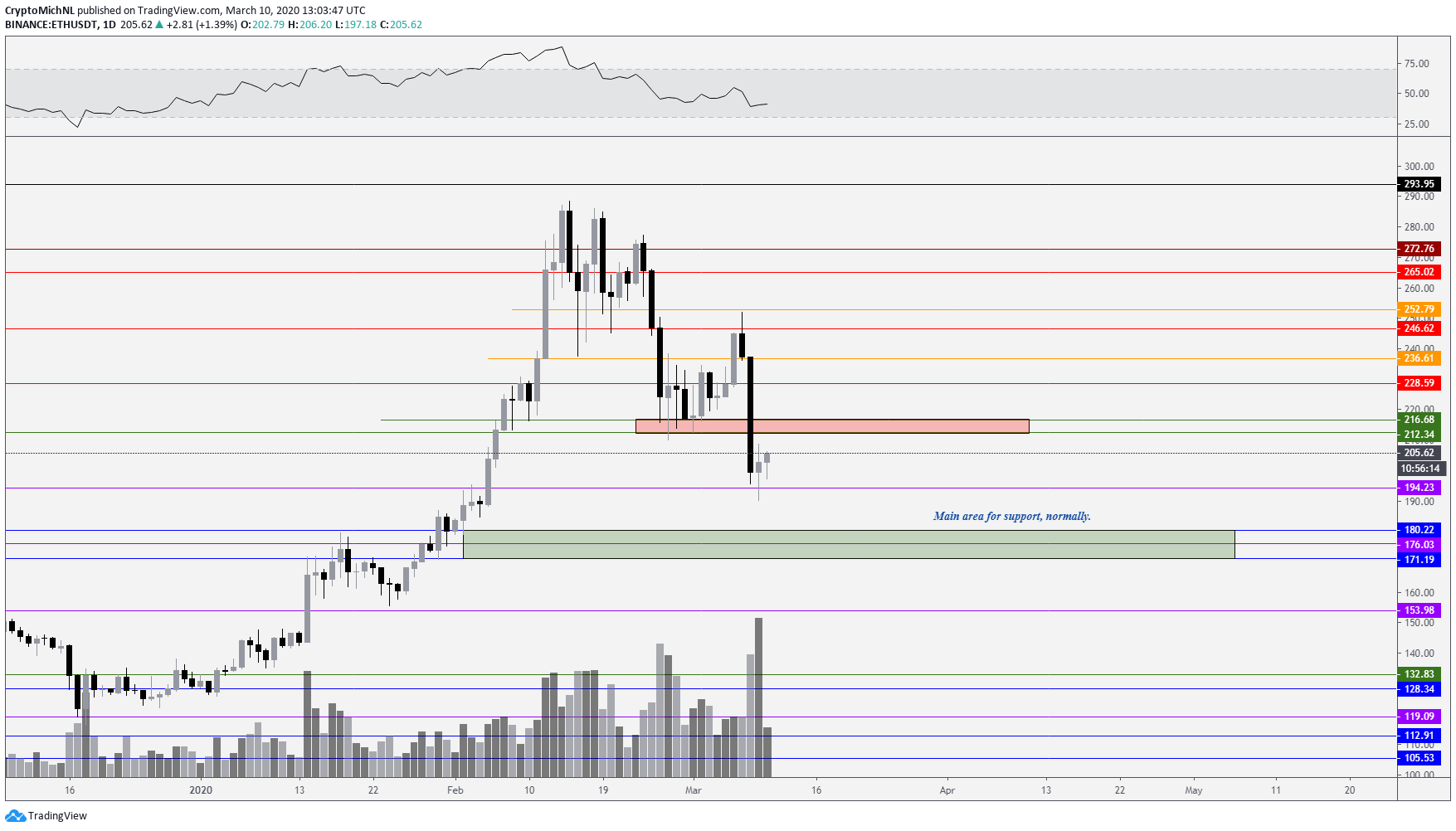 ETH correction up to $ 140 – $ 160 can become a parabolic rally catalyst
Another Bitcoin Jack analyst is looking forward to a correction in the middle of the $ 100 range. He stated that "he will buy all the ETH he can," when the rate drops to $ 141–166. According to the trader, after this an incredible growth can begin to $ 837:

The first chart was published by the trader on January 3, 2020 with the comment "this is nonsense if you do not see the potential of this chart." On it, Bitcoin Jack displayed the possible formation of the final correction bottom, followed by a rebound in the ETH rate from it.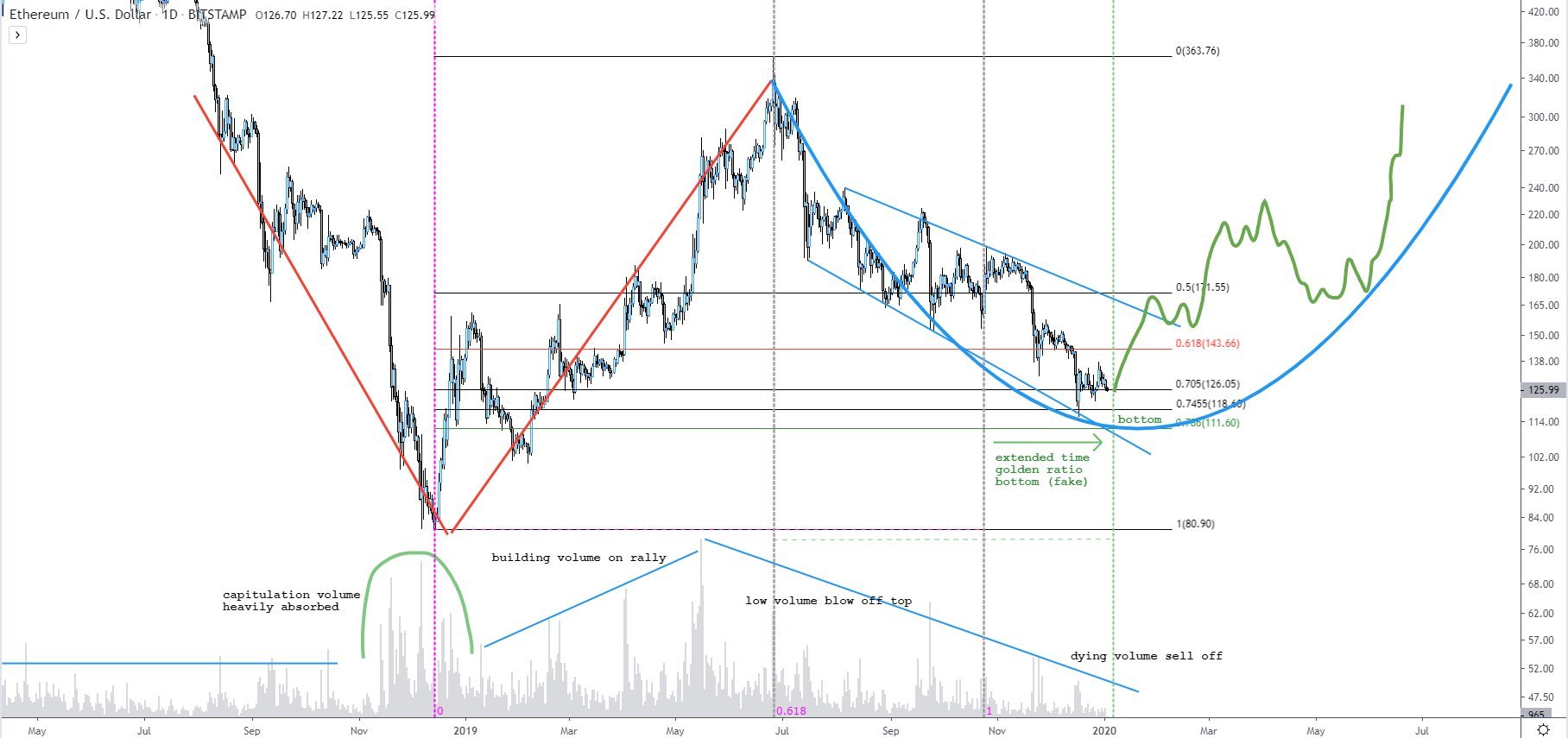 As you can see in the second chart, at the moment this scenario is being implemented on the market ...