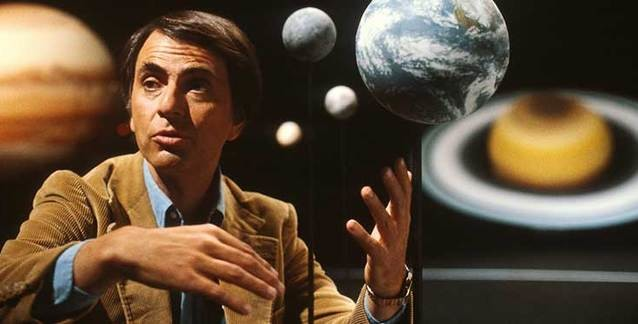 Source
First of all, I would like to point out that Carl Edward Sagan has a special place for me than the other scientists. Carl Sagan was not only devoted to astronomy during his lifetime, but also made universal studies that would concern everyone and attract the attention of even an uninterested person. He presented these to all humanity and made the science understandable by the public.
TV series or book, Cosmos is a masterpiece. The book, like the TV series, consists of 13 chapters. Carl Sagan tells the important developments for our universe from the beginning of the universe until 1980, when the book was published, in a way that everyone can understand. He mostly includes the scientific contributions to the discovery of the universe of the scientists from Alexandria and Ancient Greece to Kepler, Hubble, Huygens, Newton, and Einstein in the book. However, the narration does not go in chronological order, but he has a narrative style. In addition to these, he frequently mentions the concepts such as planets, satellites, stars, galaxies, supernovas, quasars and black holes. I preferred devoting a long time to read the book.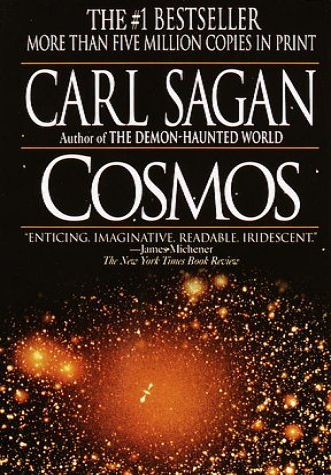 Source

For me, there is no criticism in the book. If you are already interested in such topics, you should definitely read it. As science is constantly advancing, the information given in the book are naturally behind today, but still it can be noticed how forward-looking Carl Sagan is. What is told in this book is our story and we have a long way to explore the cosmos, unless we destroy ourselves and this beautiful planet.
A must read!