Don't get electrocuted.
That probably goes without saying.
I do get the occasional shock but not near as often as I used to.
The photo above is of an old power entrance panel in a church in St. Louis that is still in use. Notice all that bare copper and no insulation.
It was state of the art back in the '20s or '30s.
Now it's just scary.
See those shiny fuses at the bottom on the left? Someone had to change those. By hand. With the power on.
I ain't the one.
Here's a photo of one of the two main fuses.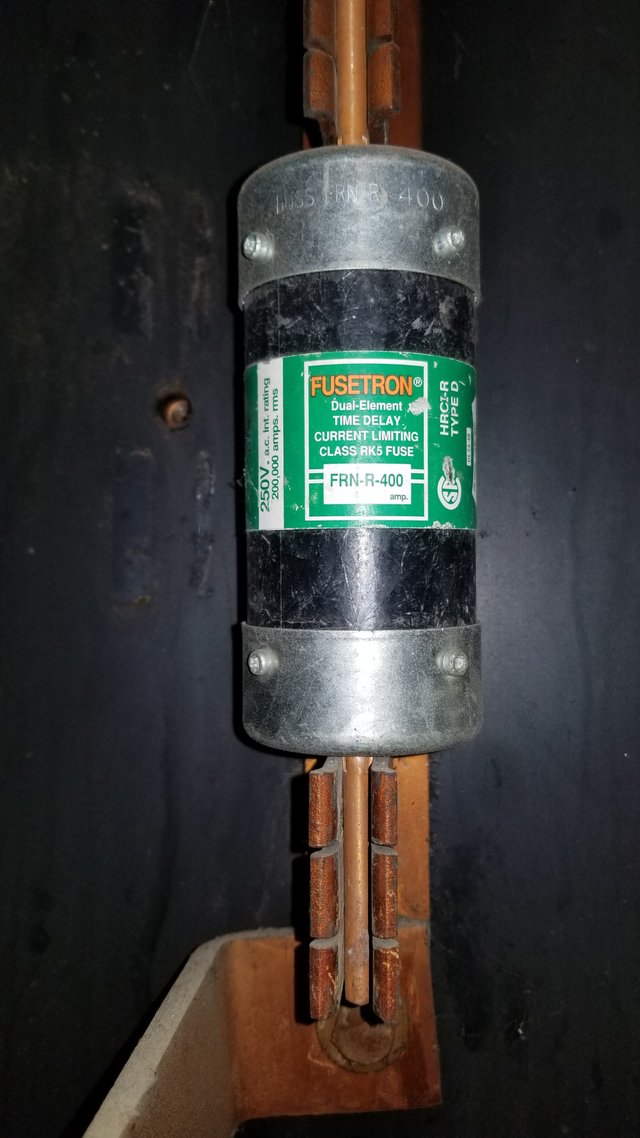 That's one 400 amp fuse. That means this is an 800 amp service.
They're both shiny. I'm guessing that whoever changed these did in fact throw the knife switches at the top.
I wouldn't bet on it though.

Freewrite prompt goal
Images taken at Messiah Lutheran Church by me.