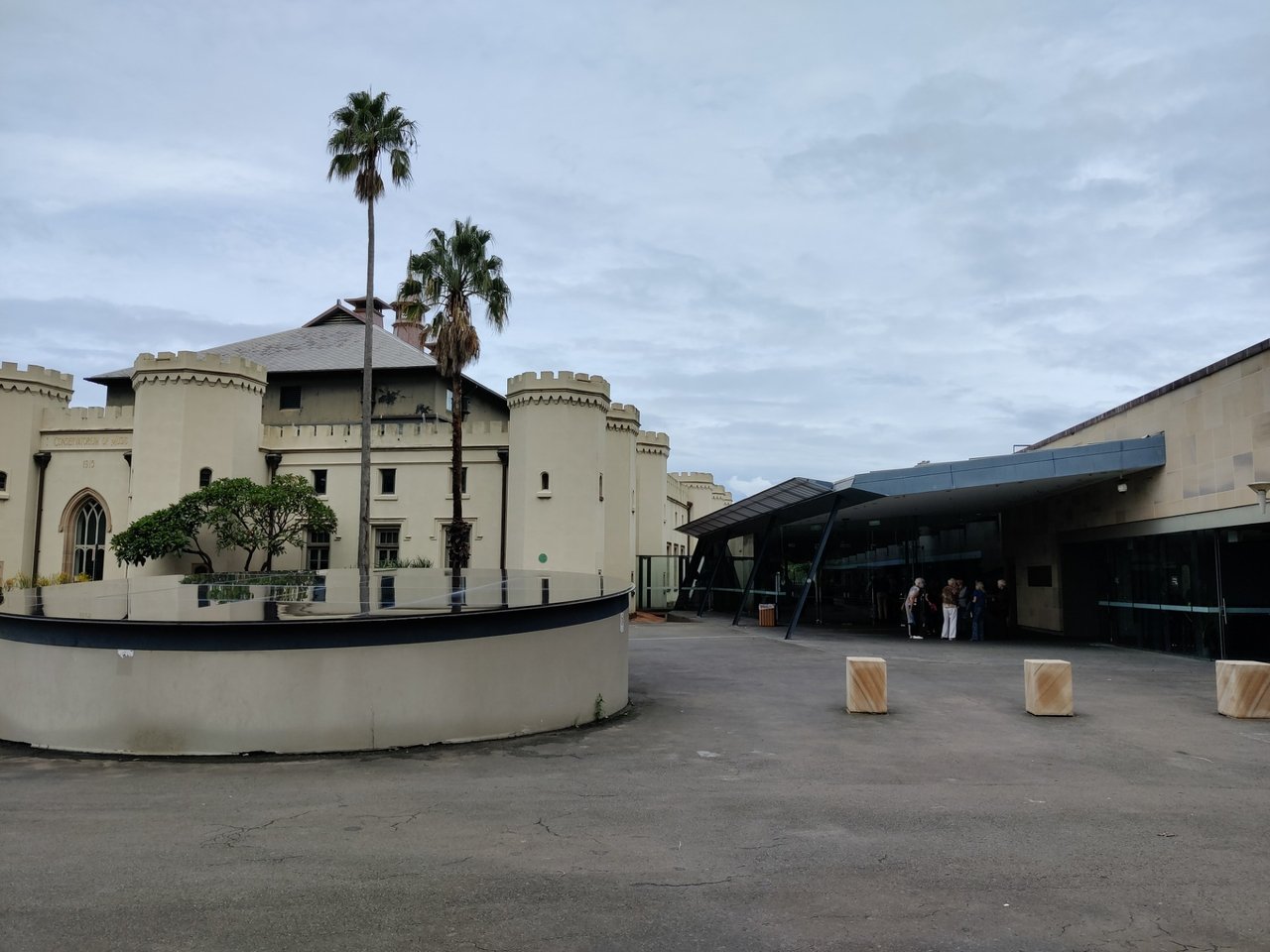 It is quite strange to be revisiting this place after such a long long time! I had studied as a post-graduate student at the Sydney Conservatorium of Music so long ago... and now, revisiting again to perform in the very beautiful Verbrugghen Hall!
The Verbrugghen Hall is set within the building of the Sydney Conservatorium of Music. The site used to be the stables for the Governor of New South Wales and it is centrally located near Circular Quay and backed by the Botanic Gardens. Much of the building is actually underground, with the castle-like building housing the recital hall (Verbrugghen Hall), rehearsal rooms and administrative offices.
I have never really understood why the above ground building looks like that though...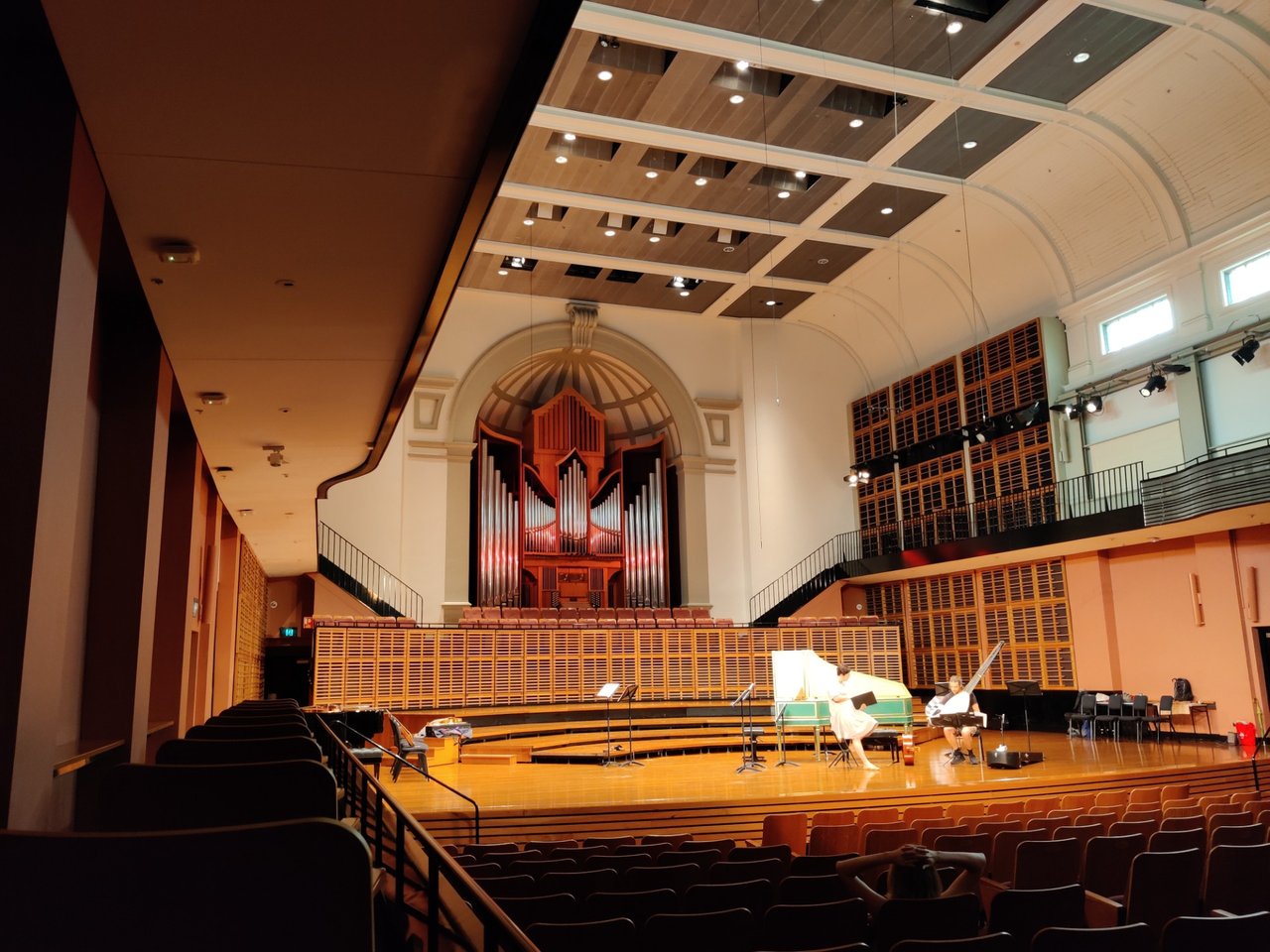 Once you are in the hall, you can easily see why it is one of my favourite places to play in Australia. A lovely wooden raised stage that is easy to hear across and with a clear acoustic makes it something that musicians remember fondly. Of course, this is contrasted by the fact that I would have to do student recitals here, with the attendant trepidation and associated feelings and memories!
That said, the memories are mostly quite fond, of old friends and colleagues... even if I was only here for two years before leaving for Europe.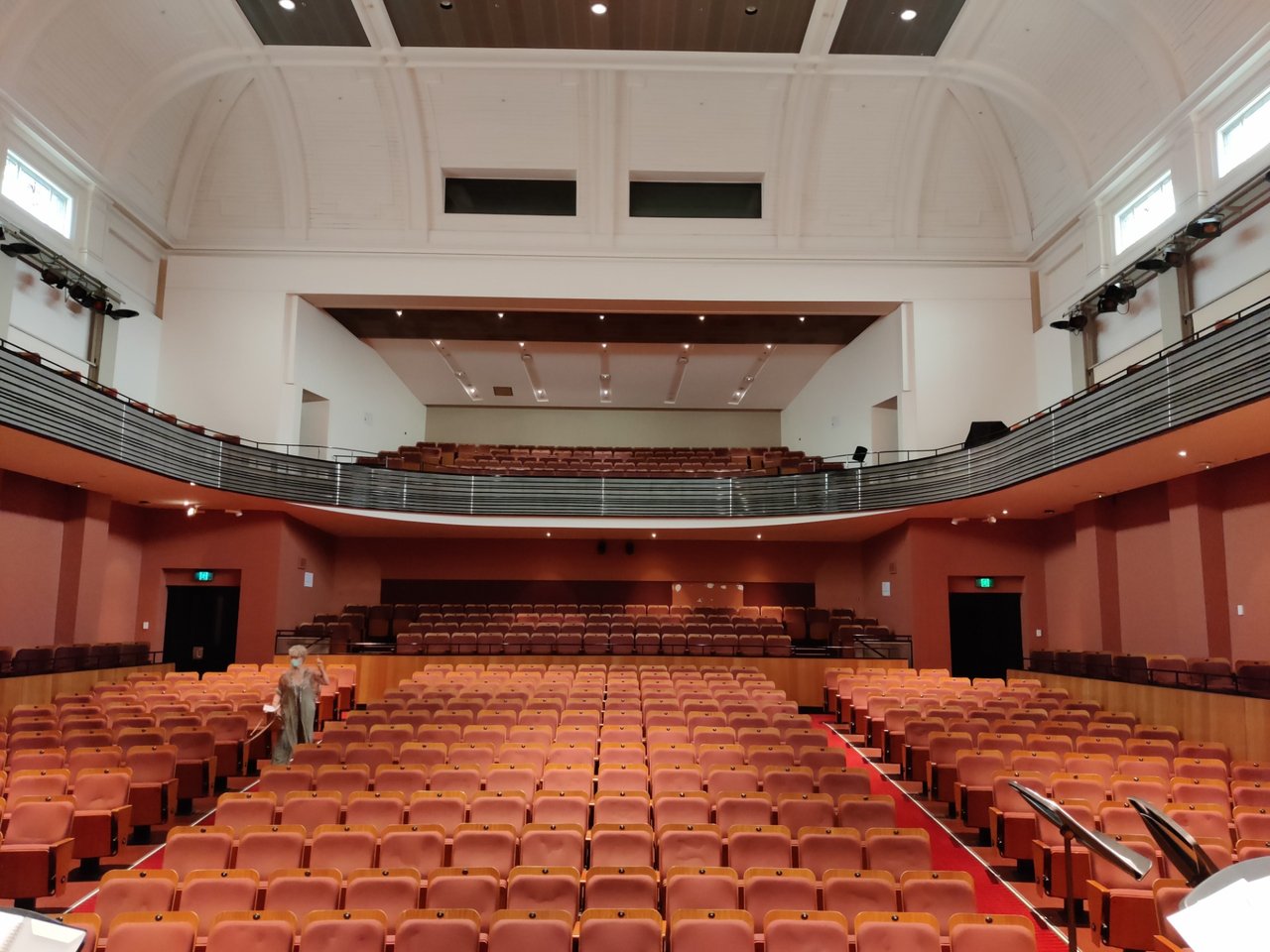 The outlook from the stage is pretty interesting... the fact that you are raised so high off the ground makes it a little bit disconcerting at times. I think that the stage was designed for groups that would be seated at all times, and from that point of view, the height really makes more sense.
However, early music ensembles tend to play standing up... and so, you end up towering over the audience! Thankfully, the raked seating does make that less of an issue as you progress further back... but even still, people tend not to prefer the seats at the front for the reason that you are going to be looking directly up at the performers... and at a somewhat strange angle depending on what the performers are wearing!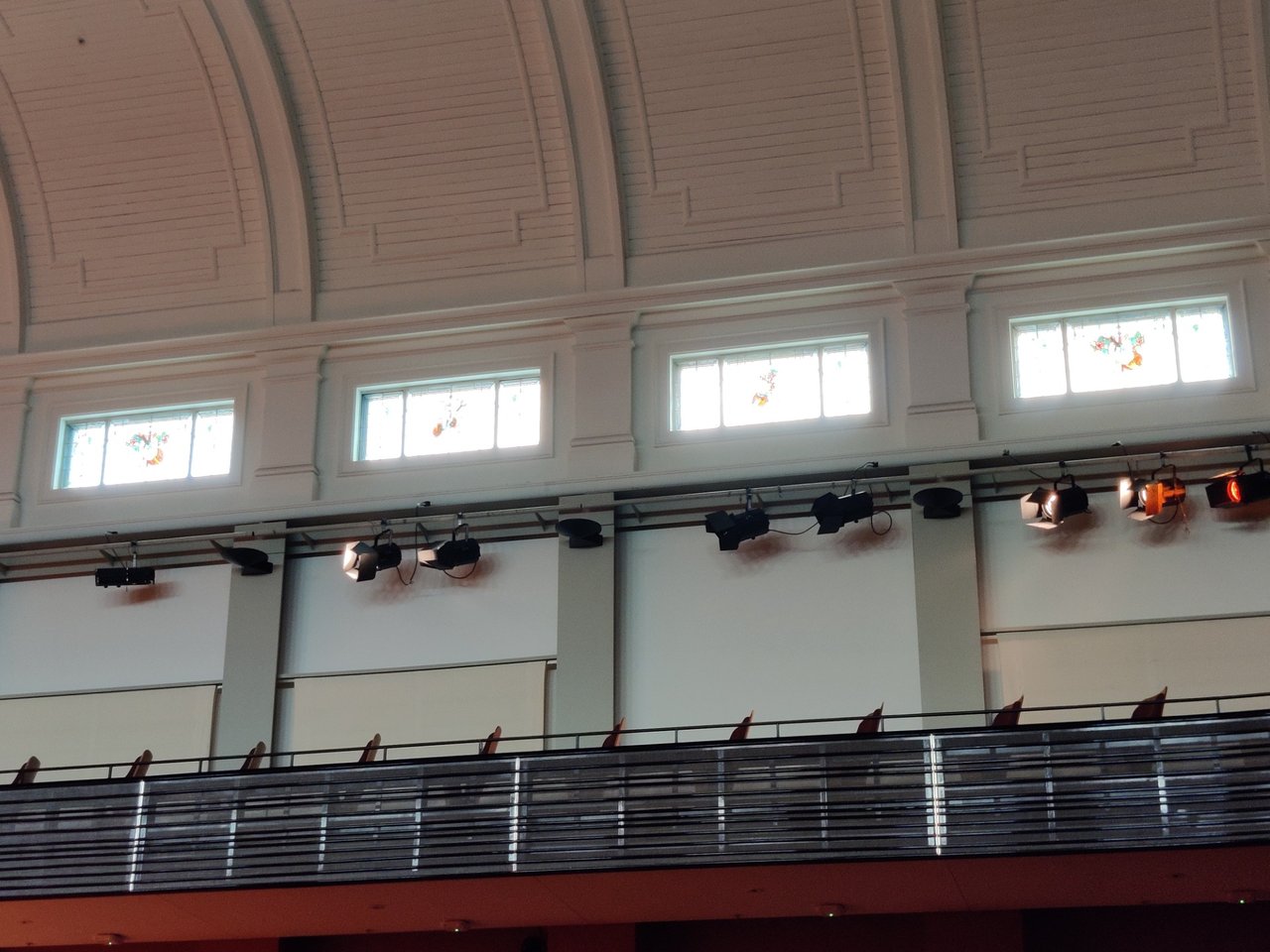 The side seating is quite notable for the arrangement of the chairs. I've mentioned this before for other recital and concert halls... but having side and balcony seats that actually face the stage is something that is too often overlooked. Having them face the front (stage) means that the audience doesn't get sore necks from their heads constantly turned... but it does come at the cost of not being able to easily seat people side by side.
View this post on TravelFeed for the best experience.