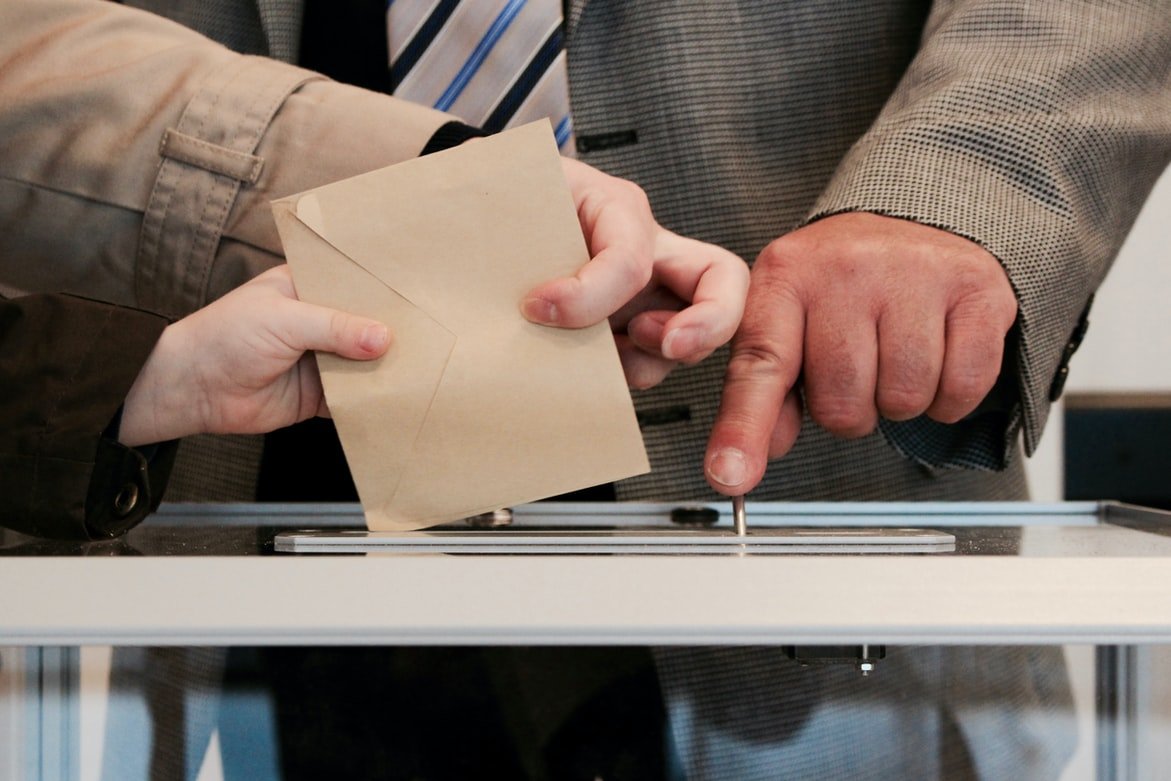 Unsplash
The time has begun... the election for Australia was called about a week and a bit ago, and it is now set for the 21st of May. I'm quite a bit of an avid follower of politics... I'm not a complete junkie, but I do like to keep up with what is happening even when we are not in the throes of the election end run.
I would say that I'm a bit of a mixed bag when it comes to which parties I have a particular preference for. On some issues, to the centre-left Labour party, whilst on some issues I have a leaning towards the centre-right Liberal party. On most things, I have little affinity with either the far-Left or the far-Right.... in general, I have a better affinity with the far-Left, but I have an issue that their policies sometimes seem a little bit rooted in idealism rather than a solid practical base.... so, unfortunately, whilst some issues on that side resonate... I see them as either impractical at best, and counter-productive at worst.
I'm eligible to vote for the first Australian election since I left Australia over 15 years ago... and this will be an interesting one for me. I'm living in a different electorate than the last one that I voted in... and the way that politics and the election plays out is markedly different than what I remember. I seem to fondly remember that these things used to be about a challenge of ideas and vision... these days, it appears to an issue of who is less crap.
For instance... there is pretty much no question that doesn't end up being answered with reference to the other centre-blah party. So, essentially, the questions are answered by talking about how terrible the other side is... and nothing really about what the candidate would do or believes that they should do!
Plus, civics education seems to have fallen off somewhere along the line... to the point that a significant number of people seem not to know what the policy platforms of the parties are, who the opposition leader is... and the fact that they DO NOT vote for the Prime Minister, we are not Americans.
Anyway, old man gripping aside... I now live in a fairly safe centre-left electorate.... and this election seems to have had both major parties be a bit on the nose, as people seem to be disillusioned with things as they stand. So, there are quite a large slew of independents that have distinctly interesting policy platforms.
There was one particular candidate that does appeal quite a bit to my sensibilities. They are advocating an national anti-corruption body that is sorely needed (let us not think that 1st world countries have no corruption, they just have more sophisticated forms of it...), a path and plan for dealing with climate change, attempting the reform the lobbying industry, and greater territory rights. These are all issues that really speak to me... and more to the point, they aren't offering to build a 8 billion dollar sports stadium, or a 50 dollar a week tax credit as a "not a bribe" and "definitely not a corrupt purchasing of votes" that the major parties seem to like doing.
I do hope that more people will start to vote for their particular visions for what Australia will become and represents... I do get a bit tired of the analysis from some corners that boil down the choice of parties to how many $$$s per week/month/year that a particular voter might expect. Sure, the money is definitely not nothing... but visions for the future society is and should be worth something??!?!?!... or am I naively idealistic???
So... I think that this election, I am likely to vote centre-left or independent. If it comes down to it, I am definitely not fond of the current centre-right government and would definitely like a change of direction. We'll see how things pan out, especially as more and more of the policy platforms and announcements are revealed through this relatively long campaign!
I can also be found cross-posting at:
Hive
Steem
Publish0x
Handy Crypto Tools
Ledger Nano S/X: Keep your crypto safe and offline with the leading hardware wallet provider. Not your keys, not your crypto!
Binance: My first choice of centralised exchange, featuring a wide variety of crypto and savings products.
Kucoin: My second choice in exchanges, many tokens listed here that you can't get on Binance!
FTX: Regulated US-based exchange with some pretty interesting and useful discounts on trading and withdrawal fees for FTT holders. Decent fiat on-ramp as well!
MXC: Listings of lots of interesting tokens that are usually only available on DEXs. Avoid high gas prices!
Huobi: One of the largest exchanges in the world, some very interesting listings and early access sales through Primelist.
Gate.io: If you are after some of the weirdest and strangest tokens, this is one of the easiest off-chain places to get them!
Coinbase: If you need a regulated and safe environment to trade, this is the first exchange for most newcomers!
Crypto.com: Mixed feelings, but they have the BEST looking VISA debit card in existence! Seriously, it is beautiful!
CoinList: Access to early investor and crowdsale of vetted and reserached projects.
Cointracking: Automated or manual tracking of crypto for accounting and taxation reports.
Stoic: A USD maximisation bot trading on Binance using long-term long strategies, powered by the AI/human system of Cindicator.
StakeDAO: Decentralised pooled staking of PoS assets.
Poloniex: One of the older regulated exchanges that has come into new ownership. I used to use it quite a lot, but have since stopped.
Bitfinex: Ahhh... another oldie, but a goodie exchange. Most noted for the close affiliation with USDT and the Basic "no-KYC" tier!