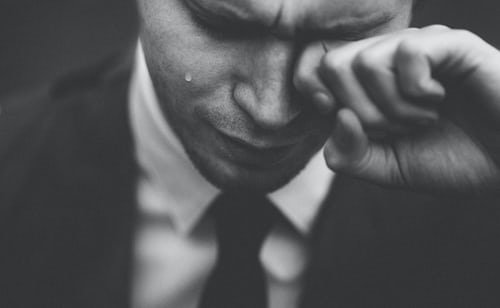 This is my little series on the big move back to Australia. Perhaps I will look back in the future and laugh... or cry!
Part 1: Finding a Moving Company
Past 2: A Slight Travel Panic
Part 3: Comparing Crypto Tax Accounting platforms (Cointracking vs Rotki)
Part 4: A Week in Involuntary Stasis
Part 5: The Last Harvest
Part 6: Letting Go...
Part 7: Putting the name out there!
Part 8: Prohibited Materials:
Part 9: Liquidity Freeze!
Part 10: NOOOOO, Steam Deck Delay!
Part 11: A Father's Guilt
Part 12: Middle of the Night Interviews
Part 13: Poopyitdy Poopydity Poop Poop.... Corona Variant Omicron!
Part 14: Things I will MISS about Netherlands
Part 15: Things I WON'T MISS about Netherlands
---
The date for moving from the Netherlands back to Australia is drawing closer and closer, and with that incoming date, there are many things that we are doing for the final time in our beloved adopted country. The one that is hitting my wife and I the hardest are the final concerts that we do with the various groups, ensembles and orchestras that we play with.
Some of these ensembles are quite special, they are more than a place of work... but they are places where we grow as people and musicians together. We create special memories on and off stage, and with some... they are tied so intimately with the growth of ourselves and our little family so far away from Australia. One particular orchestra holds a special place in my heart... and it is a lucky co-incidence that my last concerts in Europe will be touring with this group and their incredibly inspiring leader.
Part of the reason that it is so special, is the fact that I joined the orchestra as a new father, just soon after my first child was born. So, for me... the orchestra is quite tightly linked to the development of our family... and the work that came through it enabled us to do many things that we hadn't thought were possible before that. So, people in the orchestra know each other and their associated families, and dramas and life stories quite well... in what is quite unusual for a freelancer (Early Music is completely freelance!), the group and leader is tightly loyal and we have the same line-up over years! This also reduces that catty cut-throat feeling that can pervade other orchestras... and it just makes for better relationship building within the ensemble. So, there are definitely people here that have really grown older together with the associated joys and tragedies... and in my generation, we have done the same, with our different families growing together...
Of course, there is the musical part as well... and although I know that there are people who don't like the interpretations of our artistic director and conductor, what I do love is the sheer enthusiuasm and joy that he radiates when playing... and it is something that infuses the group, even if they don't like certain choices! It is a leadership style that is incredibly effective and inspiring, and something that also bands the group together as a gentle humourful group... Sure, there are others that have a tighter management style, but there is a sheer joy of playing when working here!
So, it looked like that the Omicron variant was going to scuttle this last tour... but in the end, they managed to rescue it.... and in these last weeks, I have my final concerts in Europe with one of my favourite orchestras. It really means quite a lot to me!
... and the program is one that really touches me. We lead with the Bach Magnificat (take the time to detour to YouTube for this energetic performance by another group that I really love playing with!... there was another by another group, but that was a bootleg recording by someone in the audience and the sound is quite bad...).
The Bach Magnificat is a piece that I have played countless times across many countries with different orchestras... and every time, the sheer joy of the first movement always grabs me. There is a sort of triumphant simplicity to the overall harmonic structure... but there is so much cool stuff underlying it that gives it that sense of a child finding joy in a newly found toy! Everywhere you listen, there is something new and interesting!
To me, it is one of the musical embodiments of pure child-like joy!
We close with the Handel "Dettingen" Te Deum, a piece written to celebrate the English victory in Dettingen. It isn't a piece that I'm very familiar with... I'm not even sure if I have played it. However, it finishes with this beautiful chorus ("O Lord in Thee Have I Trusted")... Sometimes, it is played with a joyous victorious-like affect... to celebrate the victory... fast tempi and a brash sort of character.
However, for these performances, the idea was to make an affect that is more bitter-sweet. This recording is the closest that I can find that comes close to what we are trying to do. It is a calmer, more thoughtful tempo... and there is that sense of loss that comes with the victory. It is a much more beautiful interpretation of the piece....
... but unfortunately for me, it really tugs at my heart on each performance. It is hard to describe this... but when you have been playing for a long time on stage (during a single concert...), you start to get a bit easily affected by emotions. This is at the end of the concert... so, I'm a little weak. Each night, I struggle not to tear up on stage... I feel the rush of emotion from the heart, and the tears cloud my eyes. I know that these are my last concerts with incredibly talented colleagues who are more than colleagues... I have loved being with this group of musicians, and it will be the last time that I share the stage with them.
My story will part ways with this group... one of many lives that have been interwoven into the life of this old group.
... it turns out that I'm much more sentimental than I thought... but I always knew that, I just tend to hide it away.
I can also be found cross-posting at:
Hive
Steem
Publish0x
Handy Crypto Tools
Ledger Nano S/X: Keep your crypto safe and offline with the leading hardware wallet provider. Not your keys, not your crypto!
Binance: My first choice of centralised exchange, featuring a wide variety of crypto and savings products.
Kucoin: My second choice in exchanges, many tokens listed here that you can't get on Binance!
FTX: Regulated US-based exchange with some pretty interesting and useful discounts on trading and withdrawal fees for FTT holders. Decent fiat on-ramp as well!
MXC: Listings of lots of interesting tokens that are usually only available on DEXs. Avoid high gas prices!
Huobi: One of the largest exchanges in the world, some very interesting listings and early access sales through Primelist.
Gate.io: If you are after some of the weirdest and strangest tokens, this is one of the easiest off-chain places to get them!
Coinbase: If you need a regulated and safe environment to trade, this is the first exchange for most newcomers!
Crypto.com: Mixed feelings, but they have the BEST looking VISA debit card in existence! Seriously, it is beautiful!
CoinList: Access to early investor and crowdsale of vetted and reserached projects.
Cointracking: Automated or manual tracking of crypto for accounting and taxation reports.
Stoic: A USD maximisation bot trading on Binance using long-term long strategies, powered by the AI/human system of Cindicator.
StakeDAO: Decentralised pooled staking of PoS assets.
Poloniex: One of the older regulated exchanges that has come into new ownership. I used to use it quite a lot, but have since stopped.
Bitfinex: Ahhh... another oldie, but a goodie exchange. Most noted for the close affiliation with USDT and the Basic "no-KYC" tier!