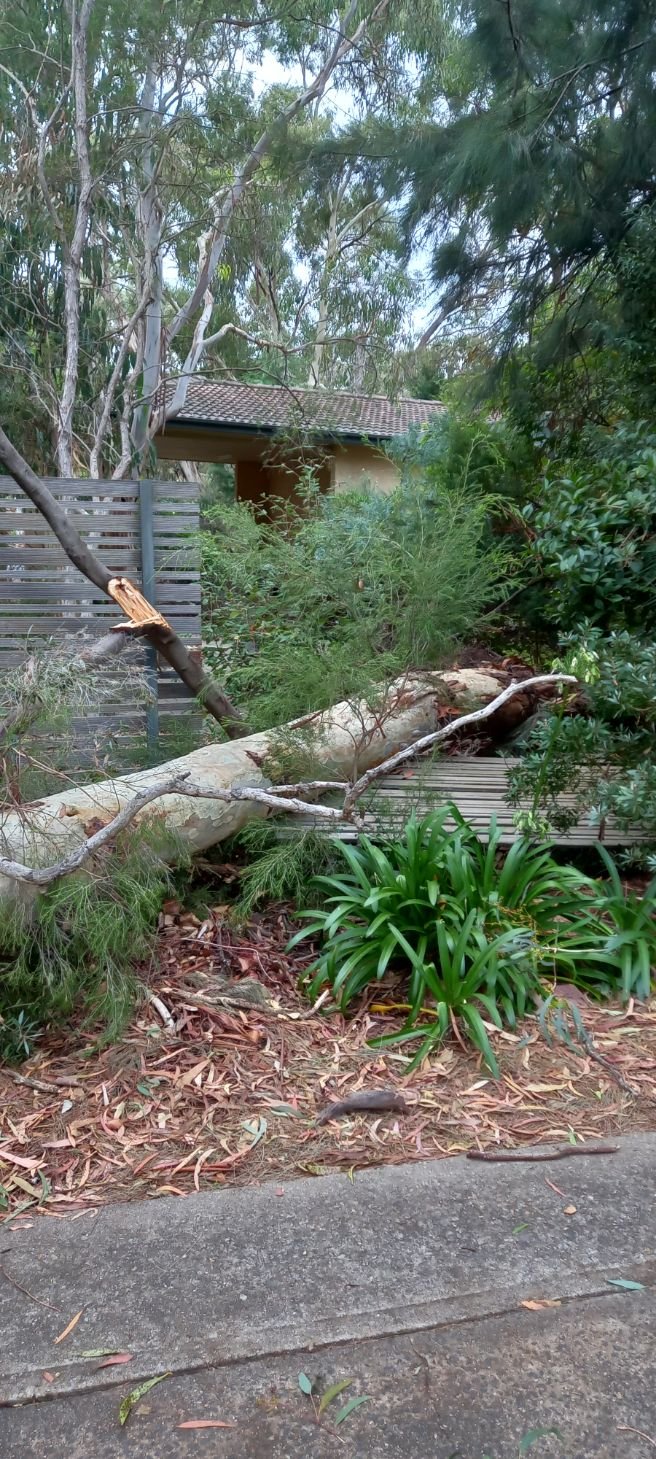 This is my series about trying to find our footing in Australia. It will no doubt be a series of joy and sadness and struggle... Things will turn out alright? Won't they?
Part 1: Settling In and Adjusting
Part 2: Checking In...
Part 3: House Hunting
Part 4: Best and Final
Part 5: Gazumped!
Part 6: School Worries...
Part 7: We did it!
Part 8: Travelling to and Remembering Sydney
Part 9: Searching for a New Used Car
Part 10: Quarantine, WTF!!!!!!!
Part 11: We have a Home Base!
Part 12: Larping as a Tradie!
I'm afraid that it is going to be a bit of a short post today... and it is quite likely that you've already figured out why from the photo!
Anyway, I had plans for a nice morning of practice and assignment writing (oh yes... I also sometimes forget that I'm also studying a Masters of Teaching, I do wonder if I will end up pursuing it, but for the moment, I do think I will end up at least finishing the course... even if this trimester's courses are terrible, but that is a post for a different time!).
... yes, a nice restful morning of writing an assignment that is due on Monday and practicing the violin for a concert that is about two weeks out (it is a painful program...). However, when I woke up, I saw a text from our new neighbours (whom we hadn't met yet) introducing themselves as the new neighbours and that they were just letting us know that one of our trees had fallen over, squashed the dividing fence and across their driveway! Sigh... I had suspected that having a place with lots of trees was going to have this risk... but really, in the first week of ownership!?!?!??!
So, anyway... I headed straight out to see the damage and to see if there was anything that needed to be done. Needless to say, this wasn't the way that I had planned to introduce ourselves to the neighbourhood! Thankfully, the neighbours were really nice and understanding... and more luckily, there was no serious damage. Just the blocking of the driveway and the squashed fence.... the letter box was missed by mere centimetres, and thankfully all the houses were dodged.
By the time that I got out there, the SES (State Emergency Service) team was there and cutting up the tree. These guys (all volunteer service) are a mainstay of the Australian emergency response... and they have had their work cut out over the last few years, with floods, fires and more than a few fallen trees. They were done in short order, but the clean up is for us to do. So, there will be a trip to the green-waste site on the weekend... and an open Facebook ad for people to pickup firewood if they want it!
Anyway, I had better get back to work... it was nice to meet the neighbours, but it would have been better under different circumstances. But, they were really nice at least! We will be having a few tree people in to check on the various conditions of the remaining trees and to take down a couple (one is in the power lines) and to just tidy up the rest. Lots of tree stuff to do, and lots of garden stuff to do! Hoping that the rest of the trees stay up in the air where they are supposed to!
---
I can also be found cross-posting at:
Hive
Steem
Publish0x
Handy Crypto Tools
Ledger Nano S/X: Keep your crypto safe and offline with the leading hardware wallet provider. Not your keys, not your crypto!
Binance: My first choice of centralised exchange, featuring a wide variety of crypto and savings products.
Kucoin: My second choice in exchanges, many tokens listed here that you can't get on Binance!
FTX: Regulated US-based exchange with some pretty interesting and useful discounts on trading and withdrawal fees for FTT holders. Decent fiat on-ramp as well!
MXC: Listings of lots of interesting tokens that are usually only available on DEXs. Avoid high gas prices!
Huobi: One of the largest exchanges in the world, some very interesting listings and early access sales through Primelist.
Gate.io: If you are after some of the weirdest and strangest tokens, this is one of the easiest off-chain places to get them!
Coinbase: If you need a regulated and safe environment to trade, this is the first exchange for most newcomers!
Crypto.com: Mixed feelings, but they have the BEST looking VISA debit card in existence! Seriously, it is beautiful!
CoinList: Access to early investor and crowdsale of vetted and reserached projects.
Cointracking: Automated or manual tracking of crypto for accounting and taxation reports.
Stoic: A USD maximisation bot trading on Binance using long-term long strategies, powered by the AI/human system of Cindicator.
StakeDAO: Decentralised pooled staking of PoS assets.
Poloniex: One of the older regulated exchanges that has come into new ownership. I used to use it quite a lot, but have since stopped.
Bitfinex: Ahhh... another oldie, but a goodie exchange. Most noted for the close affiliation with USDT and the Basic "no-KYC" tier!