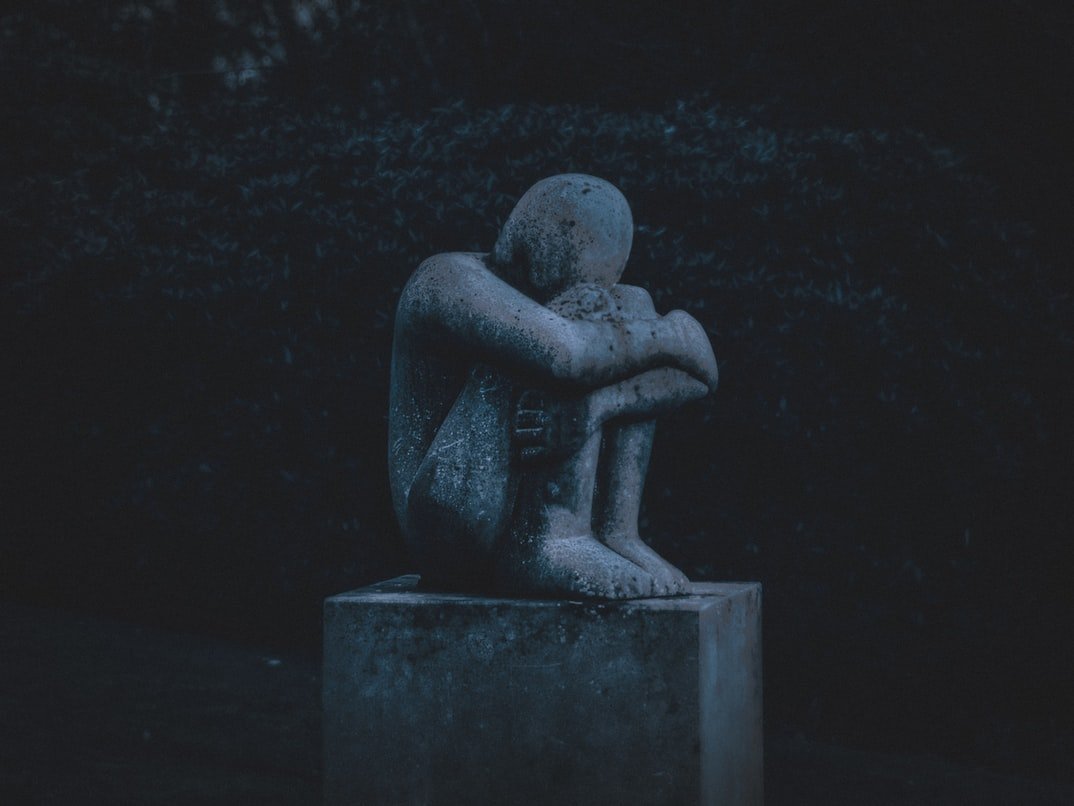 This is my little series on the big move back to Australia. Perhaps I will look back in the future and laugh... or cry!
Part 1: Finding a Moving Company
Past 2: A Slight Travel Panic
Part 3: Comparing Crypto Tax Accounting platforms (Cointracking vs Rotki)
Part 4: A Week in Involuntary Stasis
Part 5: The Last Harvest
Part 6: Letting Go...
Part 7: Putting the name out there!
Part 8: Prohibited Materials:
Part 9: Liquidity Freeze!
Part 10: NOOOOO, Steam Deck Delay!
---
So plans are starting to fall in place for the big move. We have a clear cut off date, the house is sold, the garage is sold, the flights are locked in (hopefully...), Australia has given up on the mandatory quarantine for incoming travellers, jobs are being locked in on the other side... well, things seem to be moving smoothly.
We are starting to count down the time with weeks now... and very soon, that will start to transition to days. However, up until the very end, our lives are still similar to before. Travelling for music, teaching, school and everything all goes on as per normal. One of my greatest fears is that one of us will get sick right as we are supposed to board the plane... and that we will have to delay. On the other hand, as long as everything stays healthy afterwards... delay is fine. The important thing is to arrive in good shape... a few more days later is no problem.
So, as I have mentioned before, this was a secret plan that my wife and I had been working on for quite some time. However, we only just told the kids this last Easter. At that time, December was a very long time away... and the concept of moving was such a nebulous idea for them both (and us as well!). However, as the time gets closer... I think it is starting to get a little bit harder for the older girl.
Of course, she will love being around her newly rediscovered extended family... with too many aunts, uncles and cousins to keep track of. But she will miss her friends and the life that she has built up here.
... and of course, I can't help but to feel some guilt in being directly responsible for this moment of pain and loss.
My wife and I never moved around as children, so we don't have that direct understanding of what she is going through. My nearest experience as a child was that my best friend in grades 1-3 was a girl that had English parents who were visiting my father's university. Of course, when that finished, they returned back... and I remember being quite distraught. That said, it passed and it isn't something that I think much about these days!
My older child is slightly older than me at that time, and she is leaving behind a few really tight friends. Every time that I see them together, it breaks my heart that we are essentially just wrenching them apart. Of course, they will try and stay in contact, but it is inevitable that these bonds will decay over time... as each finds new connections to make on different sides of the planet. Maybe their bonds will be the rare case where their do reconnect after many years...
I remember leaving my childhood city when I finished school and moving to the other side of Australia to study at University. I was the only one who left... and for some reason, that didn't bother me too much. I still stayed in contact with some of my closest friends... but each time I moved after that, I retained very little connection with my past. I find the concept of farewells to be quite awkward and disconcerting for me... I prefer to just disappear in a puff of smoke (my wife is similar, but less bad at it...). However, I know that that is sometimes perceived to be quite rude from the other side...
So, in these closing days of our European adventure... we are doing our best to challenge our instincts and to have proper ends to our closest bonds here. And we are trying to make sure that our children are able to have the best closing weeks with their friends... even though it is a bittersweet experience to see them together playing and just doing whatever it is that pre-teen girls do. So... more sleepovers and afternoons than we would ordinarily have... but it is something that is really quite important... for them, and for me to assuage my own guilt.
I know that they will be fine in the end... and there was no guarantee that these basisschool (primary) friendships would have lasted through to highschool and university... however, like many things, you feel the guilt of things that you actively choose to do... and not the guilt of indirect actions.
I know that our girls will get through it... and I'm trying to encourage them to think of things as "different" rather than to focus on things that are better or worse, gained and lost. I know it will hurt for the older one for a little while, but I hope she will make it out the other end stronger.... and that she will forgive her parents for their choice to return back to the extended family. After all, despite our best efforts... we love Netherlands and Europe, but it isn't our real home... and over time, we have started to feel that more and more as our families have grown older. We feel the loss of time... and that can't be replaced.
I can also be found cross-posting at:
Hive
Steem
Publish0x
Handy Crypto Tools
Ledger Nano S/X: Keep your crypto safe and offline with the leading hardware wallet provider. Not your keys, not your crypto!
Binance: My first choice of centralised exchange, featuring a wide variety of crypto and savings products.
Kucoin: My second choice in exchanges, many tokens listed here that you can't get on Binance!
FTX: Regulated US-based exchange with some pretty interesting and useful discounts on trading and withdrawal fees for FTT holders. Decent fiat on-ramp as well!
MXC: Listings of lots of interesting tokens that are usually only available on DEXs. Avoid high gas prices!
Huobi: One of the largest exchanges in the world, some very interesting listings and early access sales through Primelist.
Gate.io: If you are after some of the weirdest and strangest tokens, this is one of the easiest off-chain places to get them!
Coinbase: If you need a regulated and safe environment to trade, this is the first exchange for most newcomers!
Crypto.com: Mixed feelings, but they have the BEST looking VISA debit card in existence! Seriously, it is beautiful!
CoinList: Access to early investor and crowdsale of vetted and reserached projects.
Cointracking: Automated or manual tracking of crypto for accounting and taxation reports.
Stoic: A USD maximisation bot trading on Binance using long-term long strategies, powered by the AI/human system of Cindicator.
StakeDAO: Decentralised pooled staking of PoS assets.
Poloniex: One of the older regulated exchanges that has come into new ownership. I used to use it quite a lot, but have since stopped.