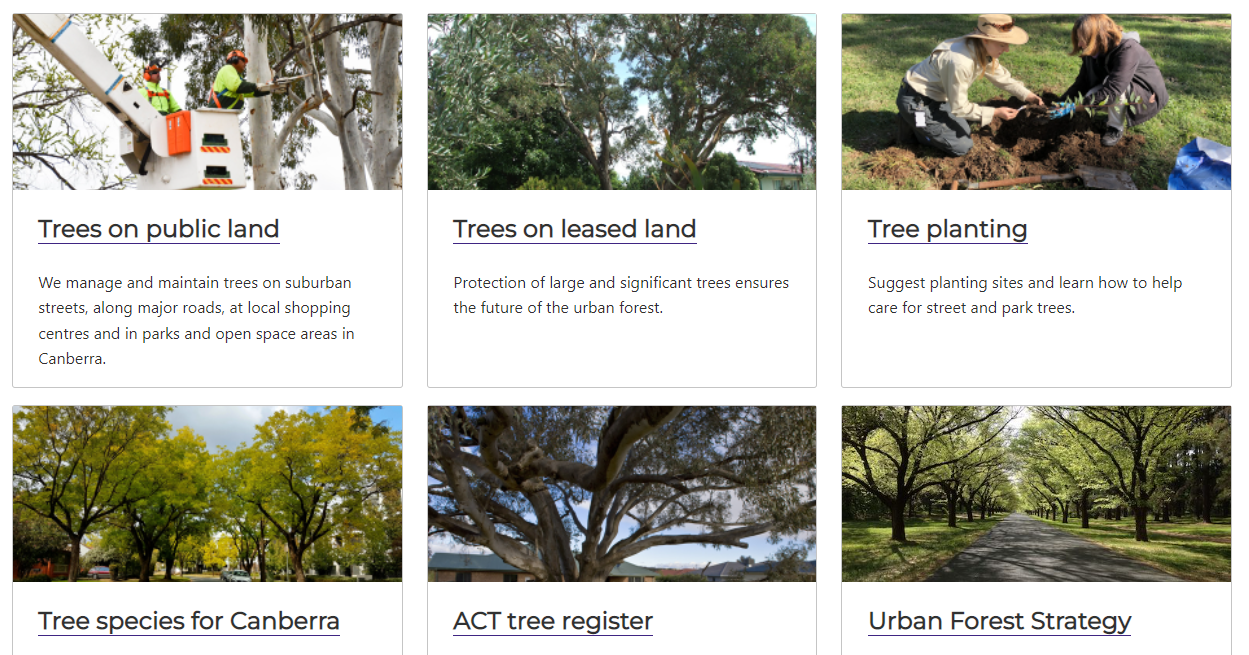 Canberra and the Australian Capital Territory has a pretty unusual system when it comes to the regulation of trees on properties. I'm not entirely sure why it has come about... it could be from the desire to maintain the idea and look of a "bush" capital with the attendant greenery or perhaps something else completely... but it does mean that in order to do any felling, pruning or lopping (limb removal) on trees that are higher than 12 metres or with a diameter of more than about 50 cms, you need to apply for permission...
... and before people come talking about government intervention on private property... well, the land in Canberra is under a long-duration leasehold and not freehold. So, that is just part of the leasehold conditions.
Anyway... our new house and block of land as a crazy amount of trees... I had to do a tree map of the block in order to submit to our arborist as a plan for what we wanted to do... and to also submit to the government to indicate and request permission for alterations and felling of a few trees that are protected.
On our block of land, there are 27 or more significant trees that I needed to mark on the map... and there are quite a few more that are younger and smaller, and don't need to be marked on the map (thankfully... or I would have gone crazy!).
Anyway, this tree planning, pruning and removal was high on our list of priority things to do when we moved in. The trees have been allowed to grow a bit wildly... and there are dead and overhanging limbs that we need to have removed. Plus, there are couple that are decidedly dangerous... and one that sticks out into the street, and clocks buses and the garbage truck if they aren't careful! In fact, our removalist truck got stuck on it... unfortunately, they weren't able to break the branch when they moved off...

Sigh.... the online form is pretty straight-forward... or it should be. I'm finding that Australia has managed to enmesh itself into crappy "big-wordism"... where things that should be simple, are unnecessarily verbose and complicated. I guess that is what happens when you have too many people doing humanities university degrees... I'm also having a big gripe about that in my Education degree.... lots of big words, with very little substance.
I'm hoping that most of the reasons that I gave for the permission to damage trees was clear enough. Things like... it is hitting traffic, it is leaning out of the ground and ready to fall... you know simple things like that. Hilariously, I have no idea what most of the trees are called... I just marked them on a map, and called them Tree #1, Tree #2... One day, I will name them all... but there are... so... many... of them...
Anyway, the arborist said that it was likely that we would get approval... as we were doing it for safety and NOT for development. We weren't asking to level the whole block, but just to remove dangerous things... but who knows, I read a news story about how someone was denied permission to remove a tree even after it dropped a branch into a house and nearly killed a kid...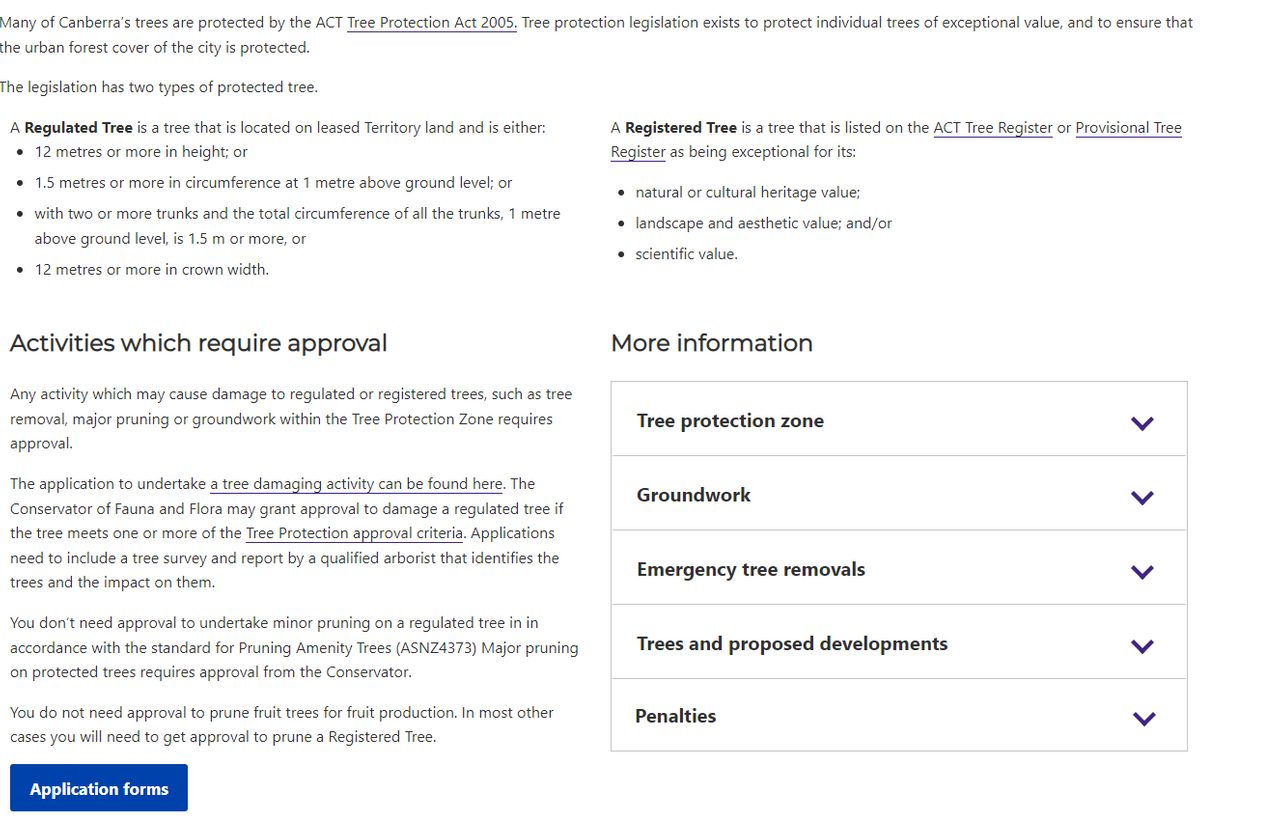 Honestly... much of this could be a little bit clearer... and this is one of the actual clearest forms that I've seen in Australia! I could imagine that if English was a second language that these things would be a nightmare to fill out! That said, Dutch ones could be a pain in the arse as well... but in those cases, I had the excuse of being able to say that I wasn't good at Dutch!
... interestingly enough, it is also ACTUALLY digital! That is always a nice bonus... in Australia, there appear to be a number of forms that say that they are digital... but it means that you can download and print a pdf file... fill it in manually, and then email it in. Sigh... that isn't digital... and unlike some of the other digital forms that I've filled out recently, this one was quite flexible and wasn't full of crappy UI fails. I had a hilarious one recently, where my name wasn't accepted because it wasn't long enough... and when I called up, they just said to just add anything. Yep... why bother with that then?
I can also be found cross-posting at:
Hive
Steem
Publish0x
Handy Crypto Tools
Ledger Nano S/X: Keep your crypto safe and offline with the leading hardware wallet provider. Not your keys, not your crypto!
Binance: My first choice of centralised exchange, featuring a wide variety of crypto and savings products.
Kucoin: My second choice in exchanges, many tokens listed here that you can't get on Binance!
FTX: Regulated US-based exchange with some pretty interesting and useful discounts on trading and withdrawal fees for FTT holders. Decent fiat on-ramp as well!
MXC: Listings of lots of interesting tokens that are usually only available on DEXs. Avoid high gas prices!
Huobi: One of the largest exchanges in the world, some very interesting listings and early access sales through Primelist.
Gate.io: If you are after some of the weirdest and strangest tokens, this is one of the easiest off-chain places to get them!
Coinbase: If you need a regulated and safe environment to trade, this is the first exchange for most newcomers!
Crypto.com: Mixed feelings, but they have the BEST looking VISA debit card in existence! Seriously, it is beautiful!
CoinList: Access to early investor and crowdsale of vetted and reserached projects.
Cointracking: Automated or manual tracking of crypto for accounting and taxation reports.
Stoic: A USD maximisation bot trading on Binance using long-term long strategies, powered by the AI/human system of Cindicator.
StakeDAO: Decentralised pooled staking of PoS assets.
Poloniex: One of the older regulated exchanges that has come into new ownership. I used to use it quite a lot, but have since stopped.
Bitfinex: Ahhh... another oldie, but a goodie exchange. Most noted for the close affiliation with USDT and the Basic "no-KYC" tier!