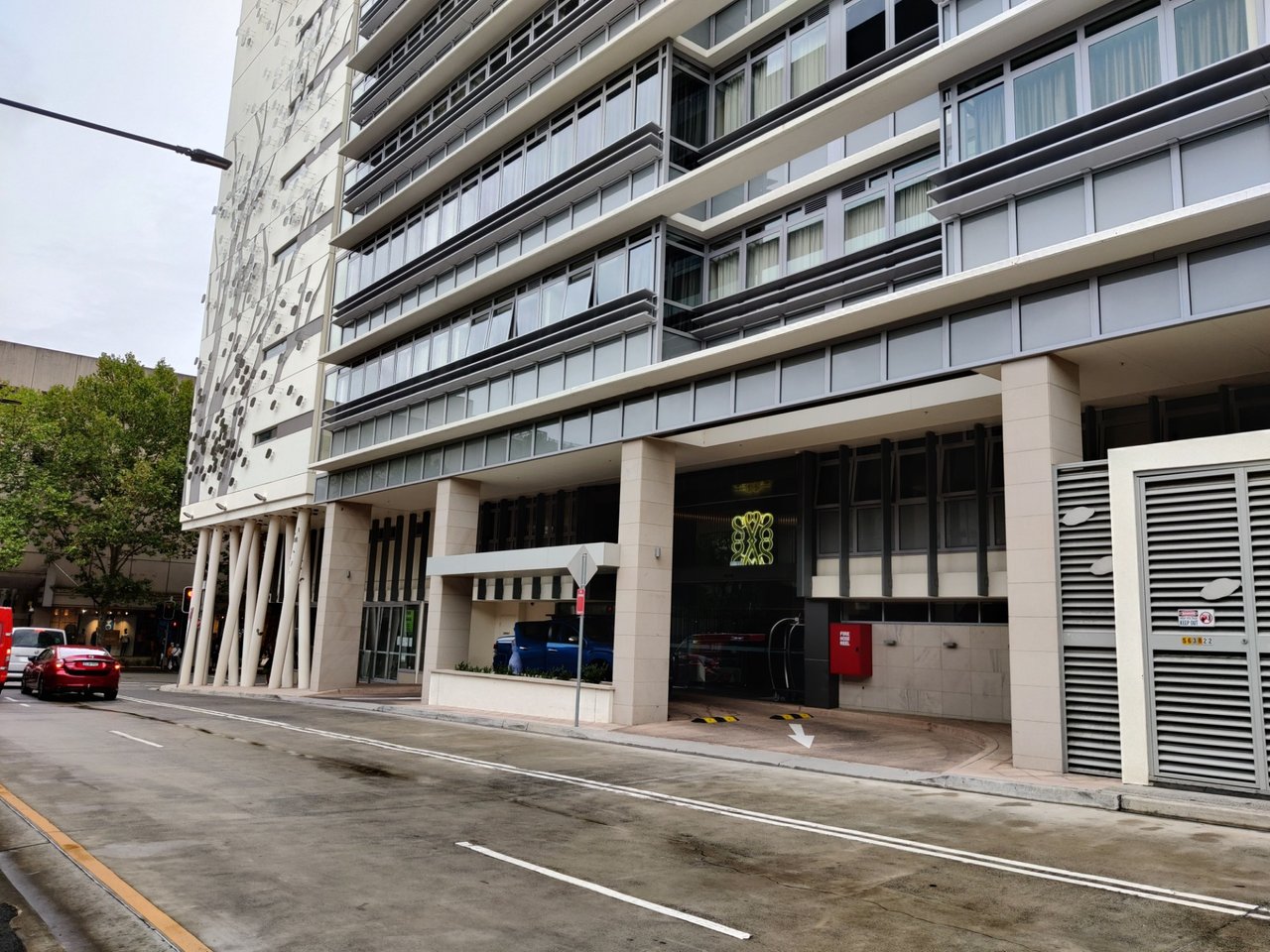 When on tour, I have a distinct preference for serviced apartments over normal hotel rooms. I like the ability to cook for myself.... even if those meals tend to be a bit on the weird side due to the shopping for several nights only, without various oil/herbs and all the rest of that good stuff.... plus, I tend to do the shopping on the first evening after a rehearsal, when I'm hungry... and shopping when you are hungry makes for some seriously weird food choices!
Anyway, all of that aside, it is still nice (and cheaper) to cook for yourself... plus, my stomach is often more agreeable to "home" cooking rather than the slightly saltier and oiler tastes of restaurant eating. What I will tend to do, is to cook for a few nights and then treat myself to a night out at a restaurant... it means I can also stash up some of that very tasty per-diem allowance!
So, I had the pleasure of staying in Sydney at the Silkari Suites in the northern area of Chatswood. Easy to get to, with a major train station... and with lots of local restaurants and cafes for when that particular catches your fancy!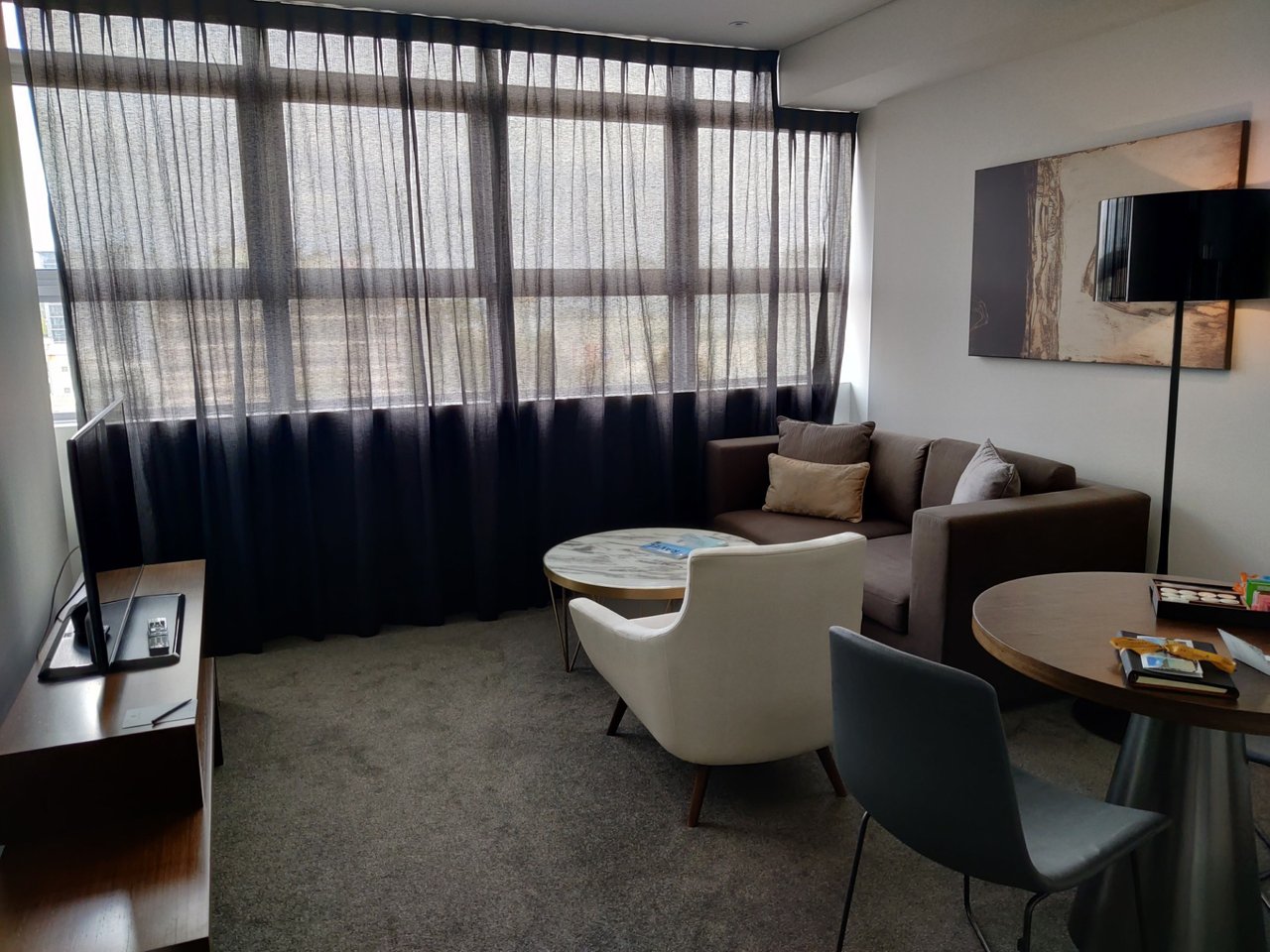 The living area of the basic suite is cosy... nothing special, but more than roomy enough for a single person... in fact, I would find that it would be more than big enough for a couple or a small family of four.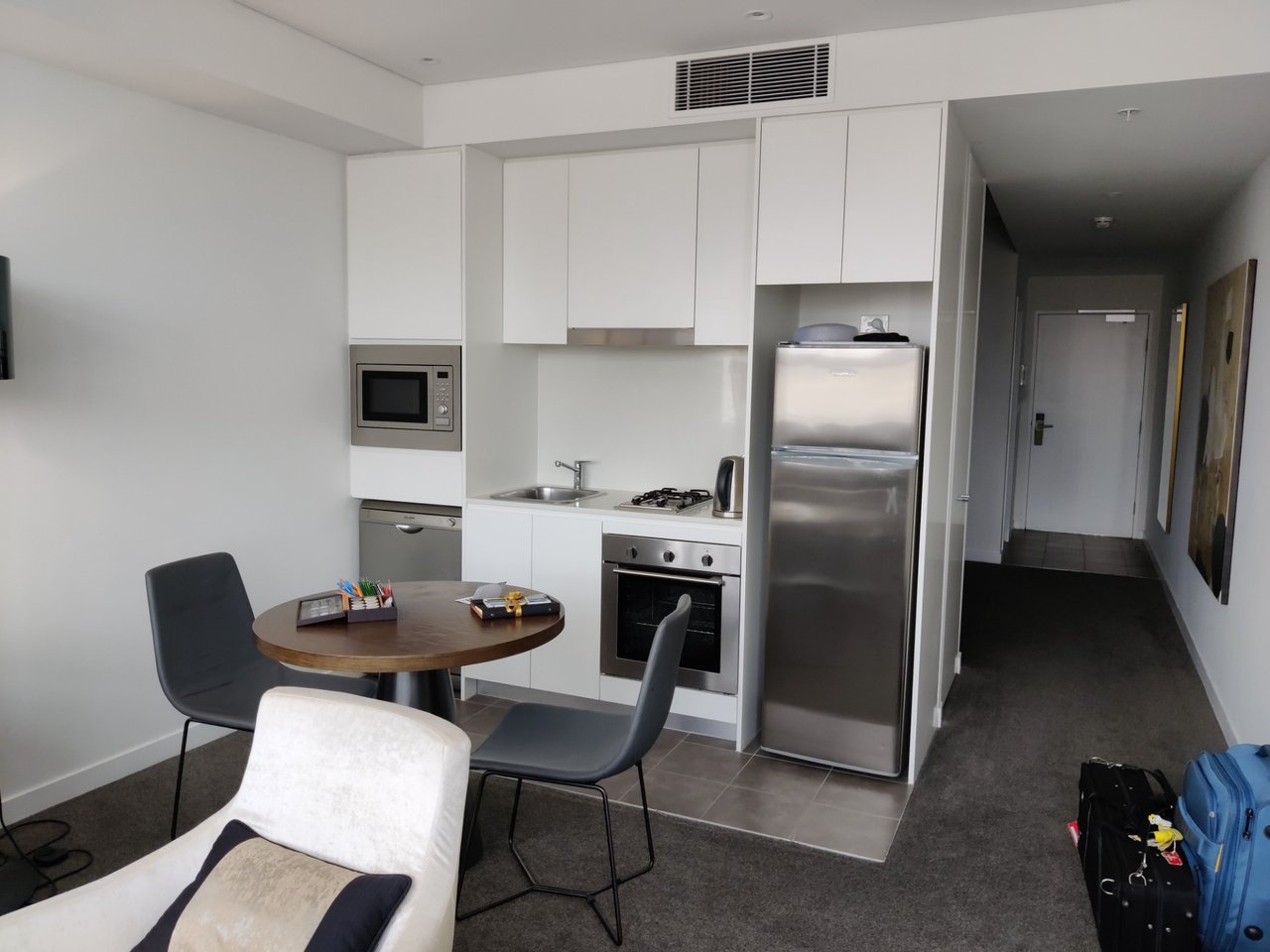 Of course, you wouldn't want to be living too much in this space... the cooking area is right on top of the living area, and so it makes for a good base to work or holiday from... but after a while, the mix of the two purposes in the same room makes for a difficult situation, especially with noise.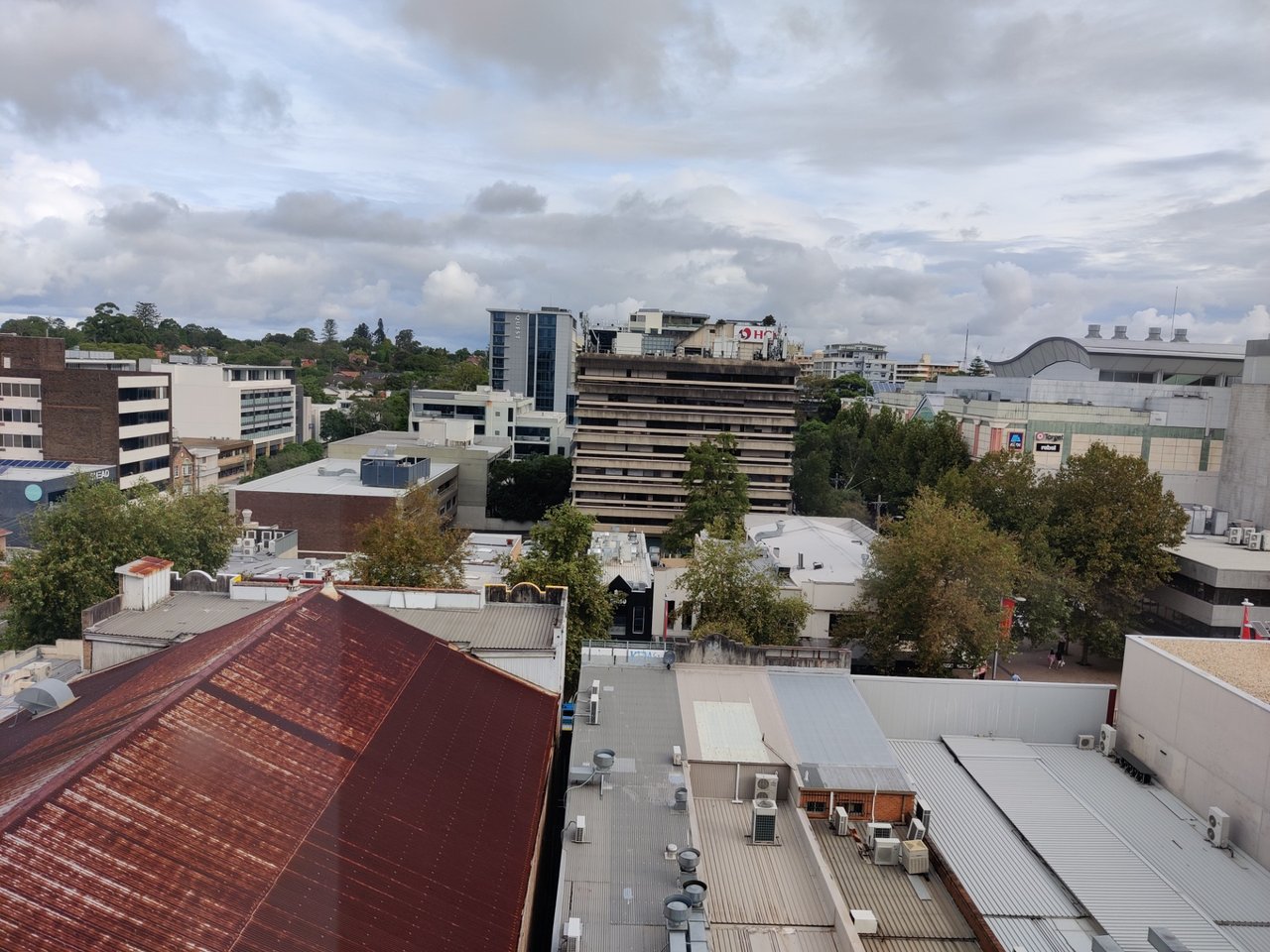 Unfortunately, the views are not that great... looking out onto the light industrial/shopping areas of the suburb. Again, that isn't really the point of the place... it is more a temporary home base, rather than a luxurious piece of real estate for a holiday! If I were to choose, I would rather skimp on views, and have a slightly comfortable place to stay that is a little bit further out from the crazy night life... and still accessible by public transport. However, I'm that sort of boring person... I know that there are many others who would prefer to be in the thick of the hustle and bustle of the city night-life!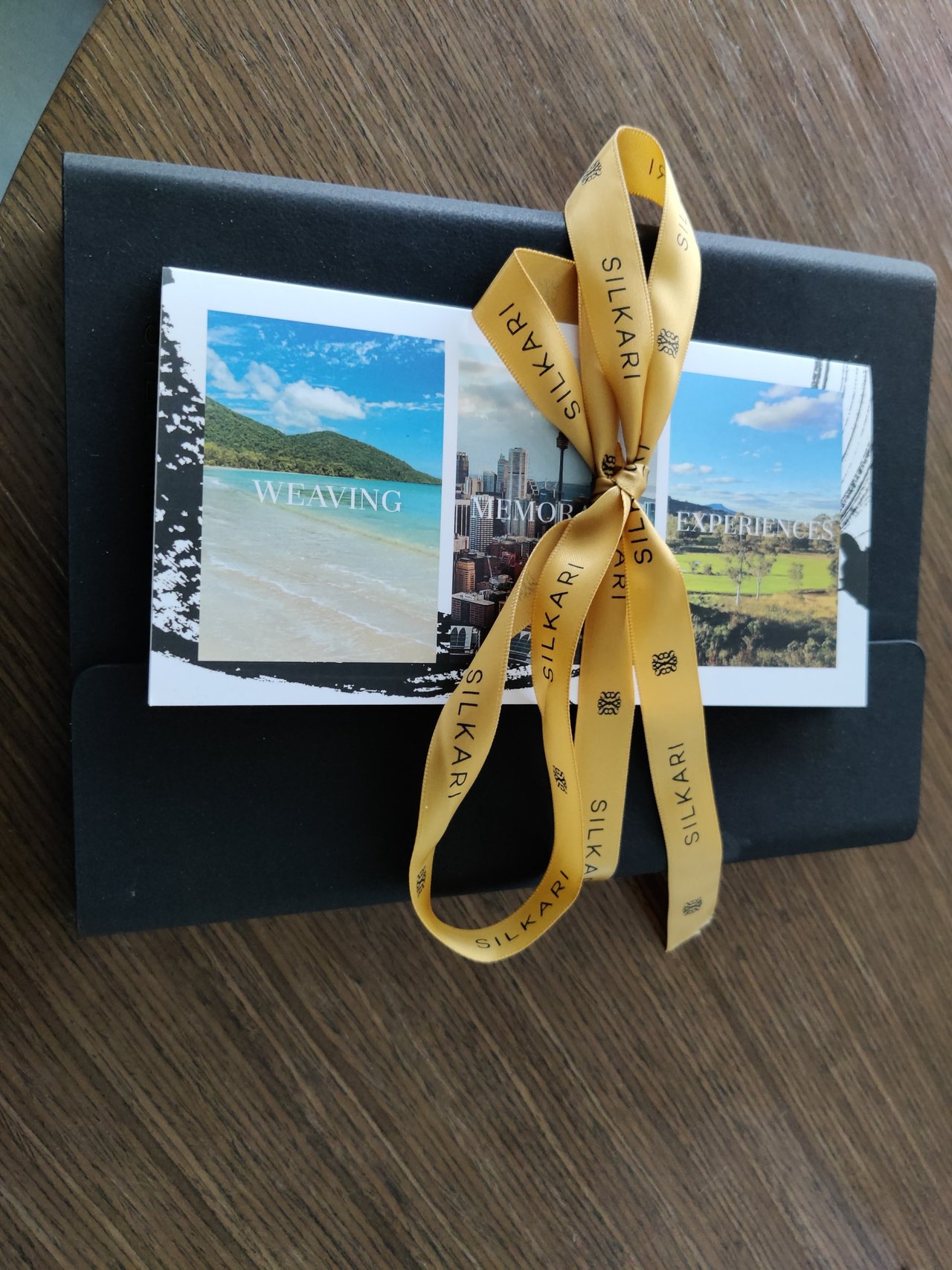 Thankfully, to compensate for the ordinary views... we are gifted a lovely welcome card (featuring some very nice views!) and a diary?!?!?!... Do people still use paper diaries these days??!!??! It is quite a nice quaint gift... even if it is a little bit less functional than I would expect. I definitely would prefer a nice glass (or bottle) of brandy or liquor... and some quality chocolates as well! But... a gift is a gift!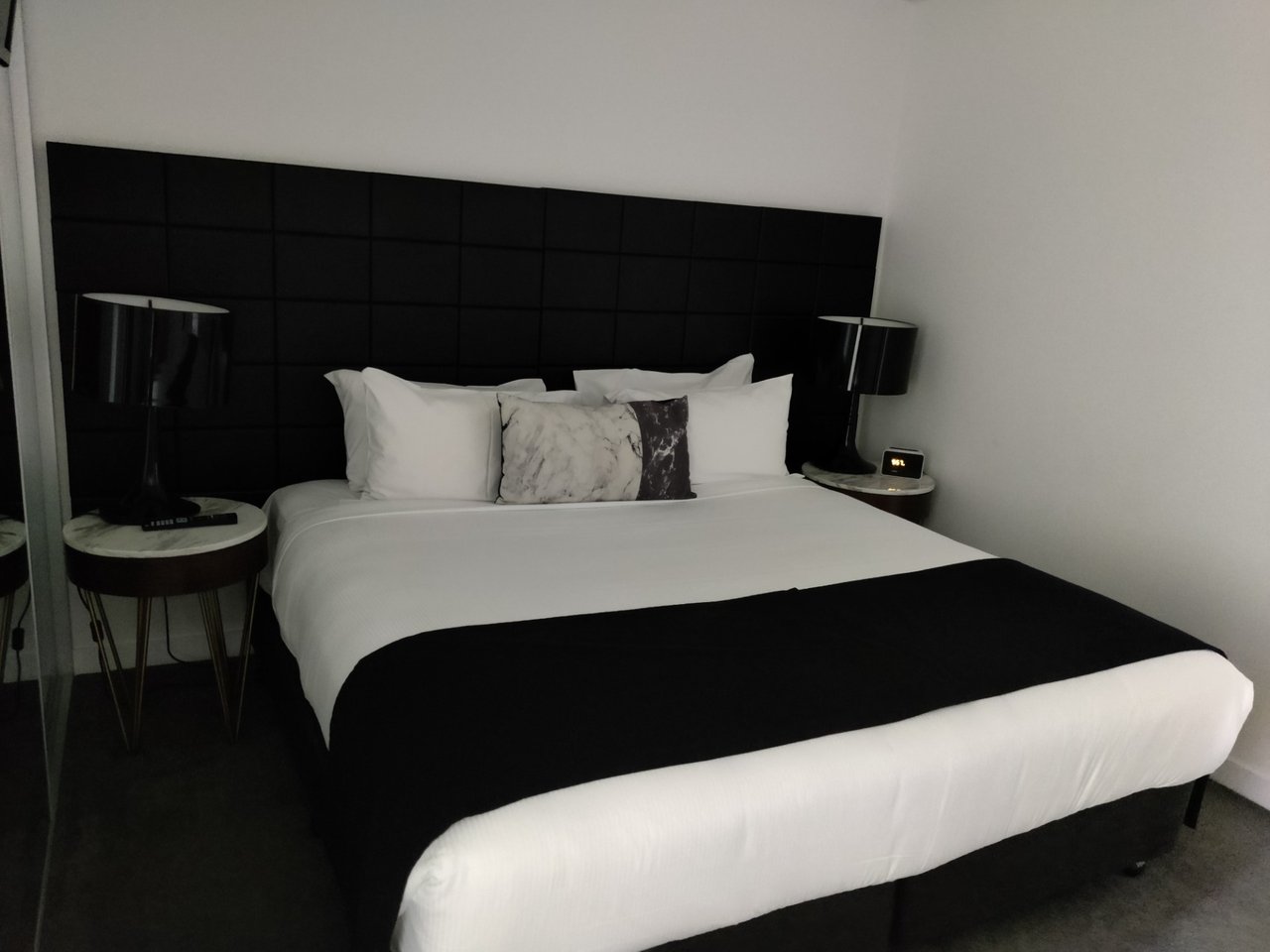 The only strange thing is the placement of the bed in the middle alcove area... again, it isn't really that big a deal... I assume that this is the sort of suite/apartment that you would use if you were a couple or a small family... it only feels strange as it isn't really the sort of layout that would have in a home!
... but even still, I found it a bit weird to be sleeping that part of the apartment, perhaps it was the fact that it was away from the windows that bothered me?!? I couldn't really put my finger on it... there was something strange about it!
Anyway, all in all... I really quite enjoyed my stay at the Silkari Suites... comfortable room, good kitchen and living area... and close to supermarkets and restaurants and public transport. All the things that you need for a pleasant holiday base or work location! I can definitely recommend it... especially if your employer is footing the bills!
View this post on TravelFeed for the best experience.