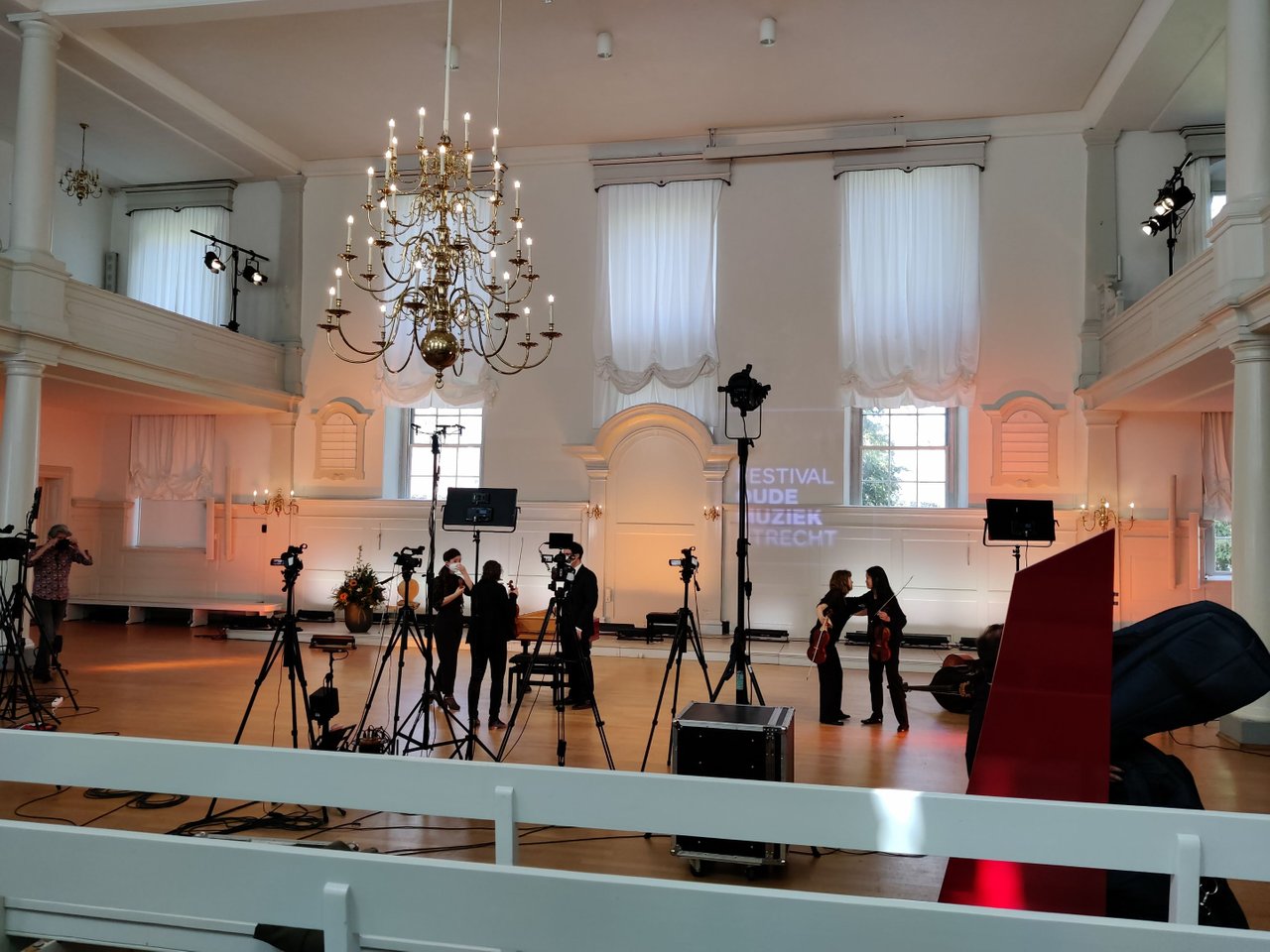 These days, music projects tend to be live streaming, audio recordings or TV recordings. However, most of the time, we aren't living in a bubble.... which means the rehearsal period beforehand (a few days) can be hanging by a thread as any possible signs of illness might completely derail the project!
If anyone comes down ill, then the project is on hold until there is a confirmed negative result... after all, no one wants to be responsible for a break-out amongst colleagues. Especially as some of the long-covid symptoms have wiped out the ability of wind players and singers to properly draw the breath that is critical to their art.
So, this week, I had two recordings scheduled for a live-streaming that would be recorded as audio and visual. Earlier in the week, I had just arrived at the first recording... only to be told that one of the other musicians (that I hadn't seen since the weekend several days back) had woke with cold-flu symptoms... which meant that he had to go and take a COVID test, and that particular recording would be cancelled.
... it also had knock on effects, as a few of us were also playing in other groups for this recording period. So, quite a lot was riding on the outcome of that coronavirus test! To make matters worse, we are freelancers... so, cancelled work generally means cancelled pay! Of course, there are some organisations that will be able to provide at least some compensation, but often it has to go up the chain, from the ensemble to the festival to the festival sponsors/funders. At any stage of the chain, there can be a resounding... NO!... which means that musicians just don't get paid!
Anyway, in a stroke of luck, the result turned out to be negative... which meant that today's recording could go forward and the other "cancelled" recording was able to be rescheduled to the weekend. Unfortunately, I was hoping to have the weekend to complete some assignments for my Masters of Teaching studies... sigh, it is going to be tight!
Today was an early start to get from Den Haag to the recording venue in Zeist. It's been quite a while since I have been in the habit of early starts and touring... so, I had to remember to pack everything the night before, so that I could sneak out of the house without waking the wife or kids. Having everything prepacked the night before also meant that there would be nothing forgotten in the fogginess of the early morning brain haze.
Weirdly enough, I did leave the house thinking that I had forgotten something... in the end, all I would need was instrument, music and concert clothes... but due to the unfamiliarity, I really did feel like I had forgotten something important! But no... I had everything, even though it really did feel like I had left my brain still sleeping somewhere!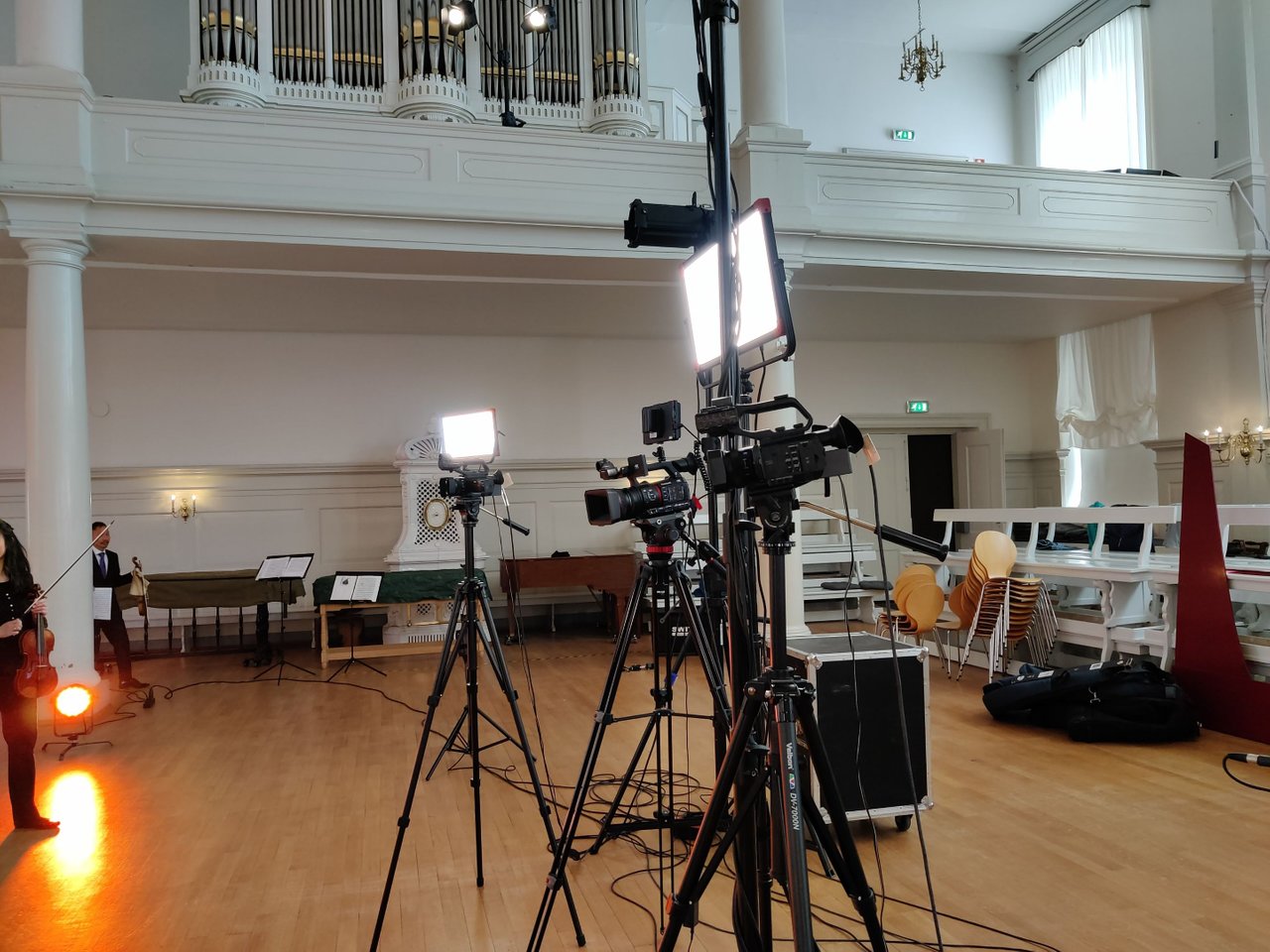 These sorts of recordings are the only sorts of performances that we are able to do at the moment. Without the possibility of a live audience, there is just no point putting on live converts. So, streaming and recordings it has to be.
Unfortunately, it is a really strange feeling to be doing these things... I always hated recordings, the desire to get everything "perfect" is just not a way of doing things that resonates with the way that I like to play music. It entices everyone to be "spontaneous" in a very strictly controlled way, which I find to be demoralising... however, some groups manage to look the part better than others.
To me, it is as if you had already pre-planned a conversation with another person down to the timing and inflection of every syllable. It is quite unnatural, and gives the feeling that you are walking a tightrope rather than actually communicating! Honestly, if this is the future of music, then the robots will do it better!
Even worse is the fact that there is no "room atmosphere", that subtle and evolving connection that performers share with their audience is just not the same when you replace the audience with a camera lens and a wall.
Still, griping aside... I did enjoy playing with colleagues again... even if it was in a strange sort of recording atmosphere. Perhaps it is time for Baroque musicians to go the way of pop music... and we surrender the field to those who look better on screens and it doesn't matter if they can actually play/sing music at all!
... I'm going to go back to studying and writing my assignments again! I hope we manage to make it all the way to the end of the second recording without another possible cancellation scare!