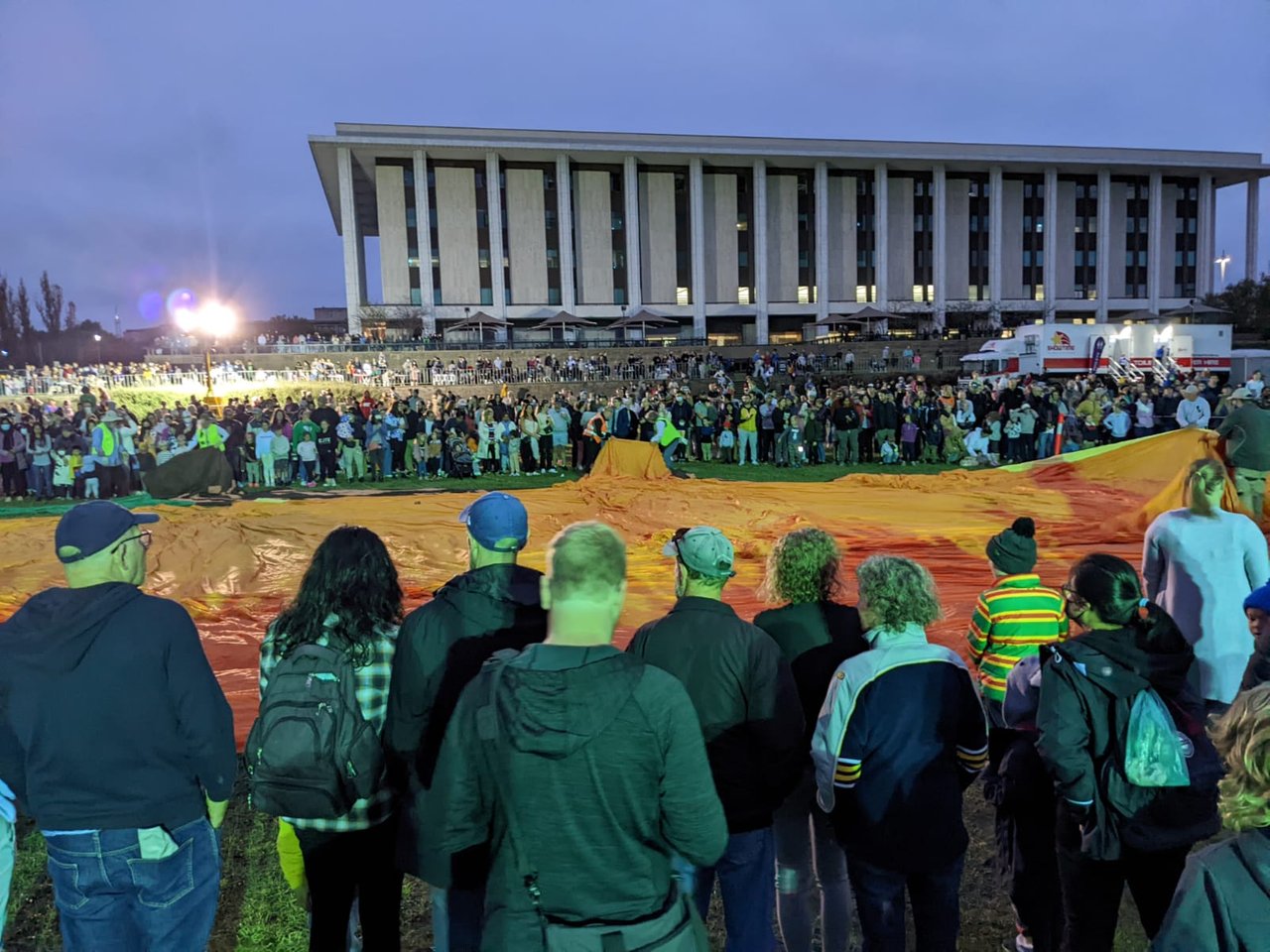 The Canberra Festival (well, I think it is now called the Enlighten Festival?) is is pretty standard fixture in the life of Canberrans (Ken Behrens!). And one of the most recognisable features of that Festival is the week long hot-air balloons that launch from various locations in the capital.
Now that we are returned back to our beloved little town, we thought that we would take the girls out to this family tradition. Actually... we were going to do it last week... but this weekend, I had to play music for the hours of the launch, and so we decided to roll it all into one trip (more than one trip for me...).
It meant that we had an early morning wake up to get there by 6 in morning... the air was still and the Sun hadn't risen yet. But it is the perfect time for the balloons to begin to be inflated and then as the Sun comes up, they start to launch!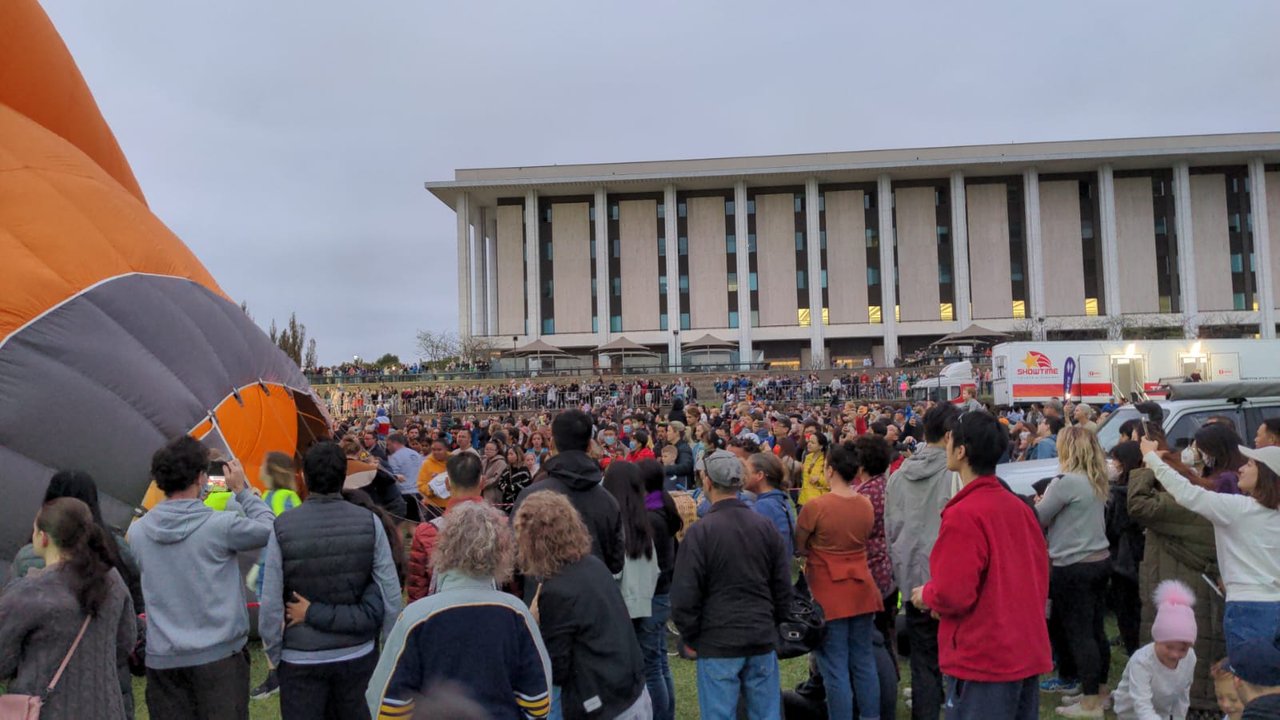 Although the balloons were launching all through the week, today was supposed to be highlight where a quite a few of them would launch in the middle of the city from the forecourt of the National Library.
Unfortunately, this morning... the weather had different plans. Apparently the wind was too strong up higher for the balloons to properly launch... I don't know, it was pretty still down at ground level. But the balloonists don't tell me how to play violin... so, I'm not going to offer "expert" advice on ballooning!
This meant that many of the balloonists relocated to a different launch site with better launch conditions. Hilariously, it was announced that they would be relocating to a launch site in Charnwood... and a few minutes later, the guy came back and said that we should forget that, and because the new launch site couldn't handle so many spectators that it was now "undisclosed".... so it was definitely NOT Charnwood, and if you had heard that... you had heard wrong! Oooops...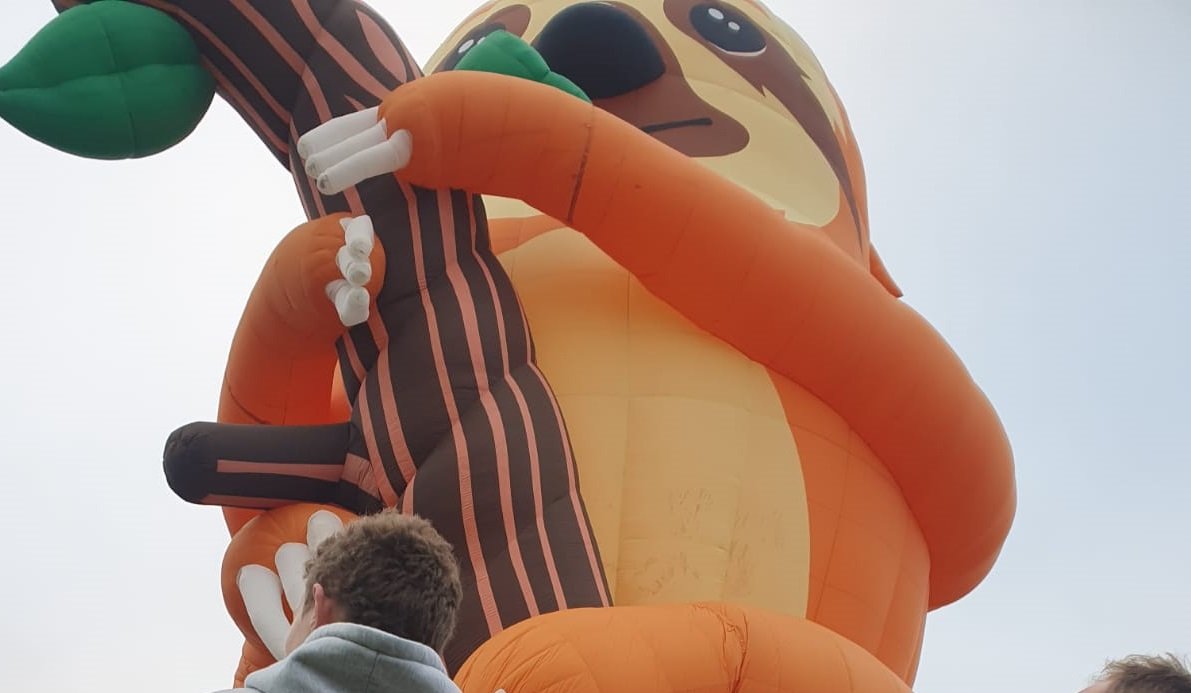 Anyway, to avoid disappointing the many young families that had woken up before the crack of dawn, three balloon teams remained behind to fill up their hot air balloons and just rise up on tethers (the rope kind, not the magic money kind).
To the great delight of the crowd, that included the perennial favourite... the Canberra Sloth! YAYAYAYAYAYAYAY!!!!
... and the Capital Chemist balloon team, who were based in Canberra anyway... and the Air Force team, who were taking up people in short little rides up and down the tethering!
View this post on TravelFeed for the best experience.