Blockchain and cryptocurrency technology integration is aggressively on the rise in virtually every sector of the global economy, this is given to how this technolgy have proven its worthiness to several industries, particularly the financial, health, agricultural, eCommerce, social media and transport industries among so many others. In this article, I introduced WorkQuest, a blockchain solution that integrates Decentralized Finance (DeFi) with the global recruitment market.
Get to Know About WorkQuest
WorkQuest ecosystem encompasses a decentralized job marketplace with a payment provider services. Powered by smart contracts and governed by decentralized autonomous organization (DAO), WorkQuest is an ecosystem that primarily aims at globally connecting employers to employees. With a cutting edge secure wallet equipped mobile application that makes working, earnings and meeting targets much more seamless, WorkQuest incentivizes employees and employers for honest dealings and utilization of it rating system whose all feedbacks are encrypted, publicly recorded and stored in the blockchain.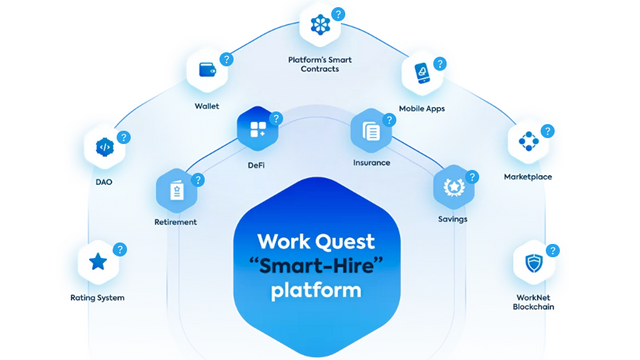 Tentatively, WorkQuest solution serves as a global transaction facilitator between employers and employees through the utilization of its trustless escrow contract that is bound by employer-employee agreements. WorkQuest ecosystem is also equipped with quite a number of DeFi products which includes but not limited to; Savings plan, Retirements plan and Insurance services.
WorkQuest DAO in Brief
WorkQuest decentralized autonomous organization is a secure, reliable, transparent  and global community governed DAO that is created and managed by worknet. All the governance procedures and features are published and publicly available for everyone to have free and seamless access to the ecosystem's governance as participation only requires buying WorkQuest utility token, WQT from the market. Three years after WorkQuest DAO went live for public utilization, all management functions will be transferred to the community.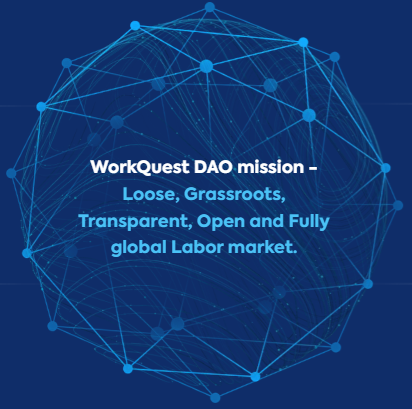 WorkQuest Token (WQT) & Tokenomics
WQT is the primary token of WorkQuest project ecosystem, the token is minted with a total supply of 100,000,000 WQT tokens that will serve as fuel the powers all economic activities within it ecosystem as well as the gowth and development of the ecosystem itself. WQT token is currently trading in a number of top decentralized and centralized exchanges, find it tokenomics below!

WorkQuest Team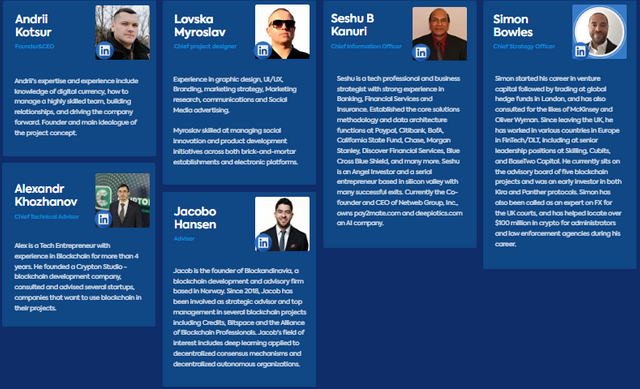 Meet Their Partners

In Conclusion
Global job market is highly disorganized with a lot of negativities that are attributed to government, employers, employees, economic, technological, social, cultural and financial factors among several others. WorkQuest decentralized idea is a paradigm shift for the global job marketplace that will at the end of the day leave all stakeholders happy about dealing with one another and utilizing WorkQuest product. Do follow the official links i made available below for much more into the idea of WQT, thanks.
Website | Telegram | Twitter | Discord | YouTube | Facebook | Medium 
Published by
Forum user: thefreethinker