Good day Folks, today I want to share with you a coin with huge potential and real life applications, that are desperately needed  in the crypto space.
Why Go BLANK?
As you probably already know, every-time you connect to the internet and start typing all your favourite websites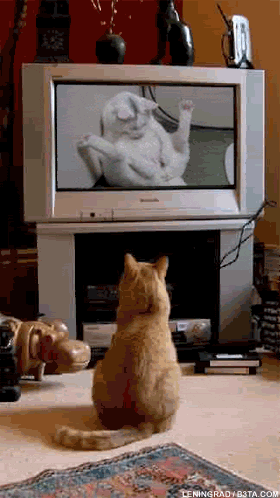 in the search bar you leave tracks.
And I'm not talking about the tracks that your filthy fingers leave on the keyboard.😏
But seriously, once you're online there's hardly anything private if you don't use precautions; your IP address for instance, anybody can find this information about your connection and use It for finding out your physical location and you can imagine that's not the best. And there's why many people use VPNs which are simple tools to limit this problem.
But what about on blockchain?
Well friends, I hate to break It to you, but even on our beloved blockchain you're not anonymous.
Actually even before you connect your wallet, your IP is exposed. Once you connect, your wallet address is exposed. If anyone wants to trace you, they can see the decentralized apps you used, the transfers you made, and the amount of crypto $$$ you hold in your account etc.
How does BLANK solve this?
They group your wealth with other individuals' under a smart contract, so no one can track capital ownership but you.
Nonetheless only you can see, access, and manage your funds, also is totally non custodial (which means your keys your coins!) just like Metamask, which I'm sure many of you already use.
BLANK allows you to hide origins of your wealth, for example Information about how you acquired your wealth stays with you. But they give you the option to show your wealth origins as well. If so.. well good on ya Capitan Keen, you can stop reading now.
For the rest of you KYC haters out there like myself...BLANK will never require you to do a KYC!
It will allow you to cover your trading activity
Granting Maximum privacy: each time you make a withdrawal or a new trade, you start on a blank piece of paper; a new wallet with no previous activity history.
How does It work? (more technical boring part)
First of all you create a wallet ----> receive a backup seed key----> deposit your crypto $$$ and let automation do the rest. 
Basically they'll mix your funds with the pool of coins in Blank to hide their origin.
Your funds go into the smart contract as yours but they exit named Blank. Using cryptographic proofs to guarantee that no one can link your withdrawals to deposits, unless you want them to.
In technical language, they use the zkSnark technology to do it. Only the user gets the secret to a given deposit, which allows to withdraw the correlating funds from Blank under a new address.
Each time you want to make a withdrawal, Blank will create a new wallet address for you with the amount of crypto $$$ that you requested.
It's Secure because protected by smart contracts that only you have the access to.
Independent auditors audit Blank's smart contracts before every release. Once the code is live, it remains fixed. No intruder can manipulate it, change it, nor twist it anyhow. Blank puts their money where their mouths are, so they will provide initial liquidity in Blank smart contracts to provide privacy coverage for your transfers.
Other security features of Blank are Hierarchical Deterministic Seed Key, the fact It is Open Source and has been secured with audits and bug bounties.
If given a choice: do you reveal your identity or remain anonymous? (The part you wanna read)
In my opinion Privacy is  about something to protect specially in this day and age, what happened to Assange and Ed Snowden as a consequence of exposing how much power and control governments have over every aspect of your privacy should at least give you the chills. In the best case scenario It should've got you to start looking for ways to fix this issue, when It come to the crypto world with Blank, you're able to "opt-in"  or occasionally "opt-out" of, but most importantly, the decision can be made by Your Free Will.
Blank is taking something good that already exists and making It better 

The coin $BLANK(what you really wanna read!)
Fundamentals on this gem are tip top:
-You're investing on a proven business model, there's already a huge market for this product with a Max Total Supply of only 125,000,000
at roughly 53,000,000 Market Cap at the time of writing the coin is priced at $3,30, which is a steal for this tokenomics:
-It's a deflationary token with burn from 50% of fees, Massive Bonus!  
-Liquidity providers earn 50% of the fees...You're welcome
-Fee Detractions for coin holders
-First access to the product for holders! I'm not sure about you but I wouldn't wanna end up like Mark Cuban and have my wallet address in public demeanour.
 You might want to get on this wallet quick!
-Web compatibility with Chrome (Brave) extension
-Avalable on Uniswap and Pancacke Swap (yep BSC meaning cheap gas fees!)
-Imagine if Metamask had a market cap...now look at $BLANK, 100x by the end of this bull run is ✅
-Team is Public, they are putting their faces out there and their asses on the line, personally I respect that and love the project. I could write down so much more stuff to shill you this coin but if you made It this far, you're probably already sold.
So I'll end with a quote from a real American Hero: Edward Snowden 
"Arguing that you don't care about the right to privacy because you have nothing to hide, is no different than saying you don't care about free speech because you have nothing to say."
 
"I don't want to live in a world where there's no privacy and therefore no room for intellectual exploration and creativity."


✌🏽
My Referrals:
Join Celsius Network using my referral code 185126dd53 when signing up and earn $40 in BTC with your first transfer of $400 or more! #UnbankYourself

https://celsiusnetwork.app.link/185126dd53
https://presearch.org/signup?rid=2334664
https://www.chainge.finance/?referral=6e793973093c428a883860d35bf5a447