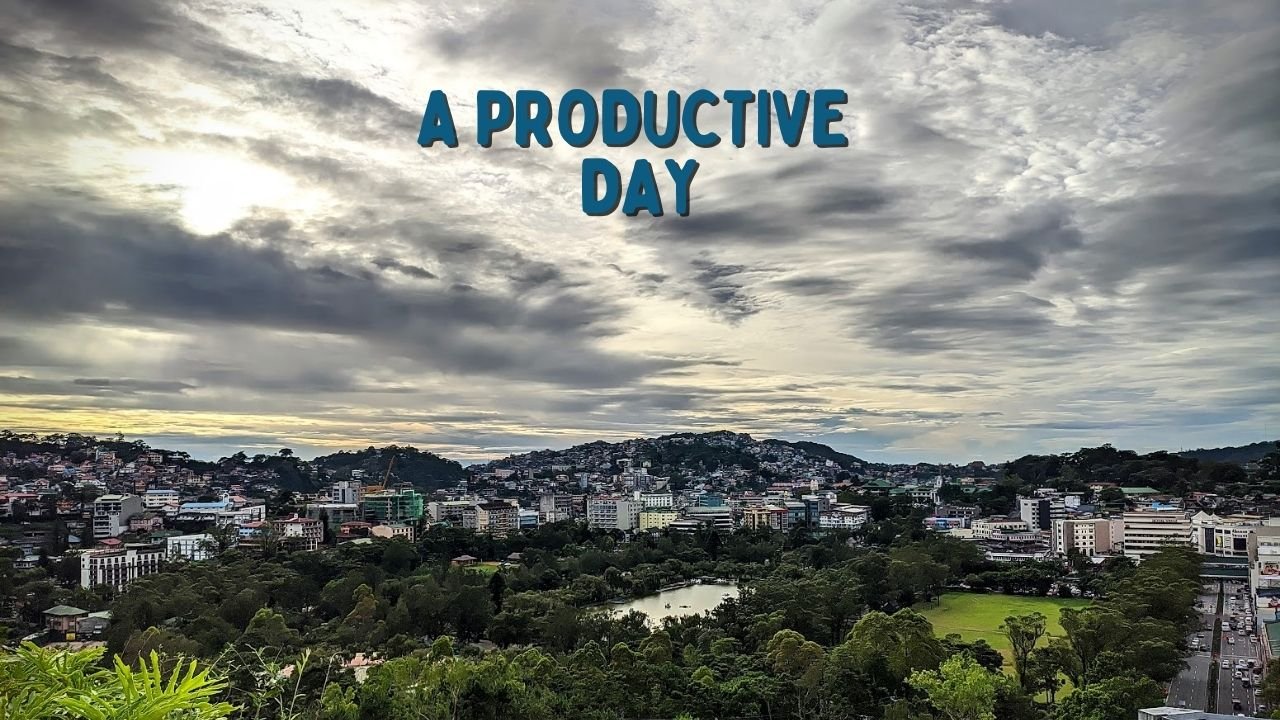 Good Day Guys
Let me share with you what happened during my day, I had to wake up early to get ready because I had to have some of my papers signed for my clearance at work. I asked my mom if she could bring me to the hospital. But when I got there, I missed the Doctor who was supposed to sign it and that was in the basement. From there I went to the ICU to have the other head sign my paper but unfortunately, he wasn't there. It felt really crappy that I missed those 2 signatures. But one of my colleagues from before proposed that I'll leave it there so they could have 1 of the signature signed and I agreed.
From there I went to session road because I had to get a bank statement from my bank, but as soon I saw the entrance it was closed, and there was a piece of paper that says that, the bank would be closed during that day and that the other branches are opened. So I immediately called my mom and sibling if they could pick me up and bring me to another branch. Before entering the bank I had to fill up a piece of paper/ Health Declaration form. After that the guard to me to go to a specific bank teller. While they were processing it, the bank teller was so determined to sell me insurance though I didn't avail it. I finally got the bank statement that I needed. I then walked to the place where my mom parked then we went home.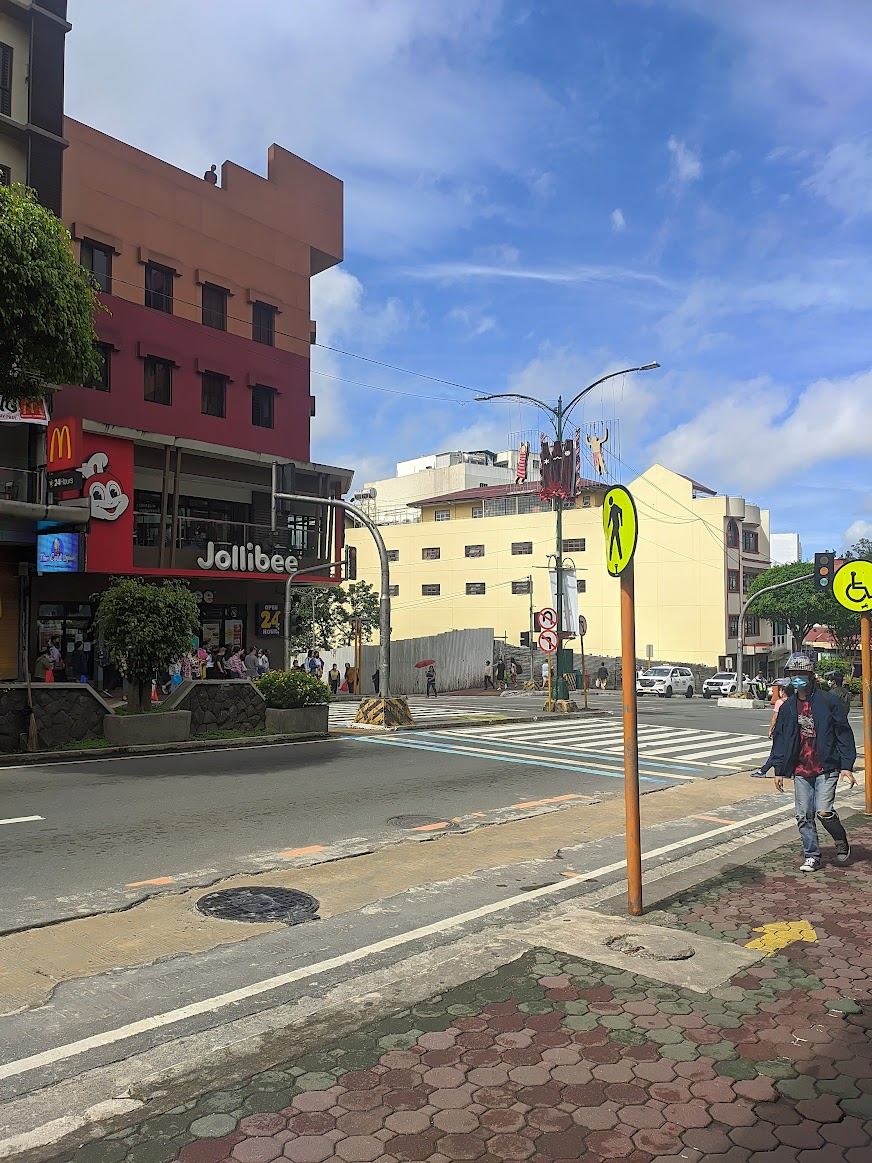 When we got home, I saw this cute little fellow who was on our coach lying comfortably. Looking so surprised, he probably saying "Why are we back so earl? I wanted some more ME time".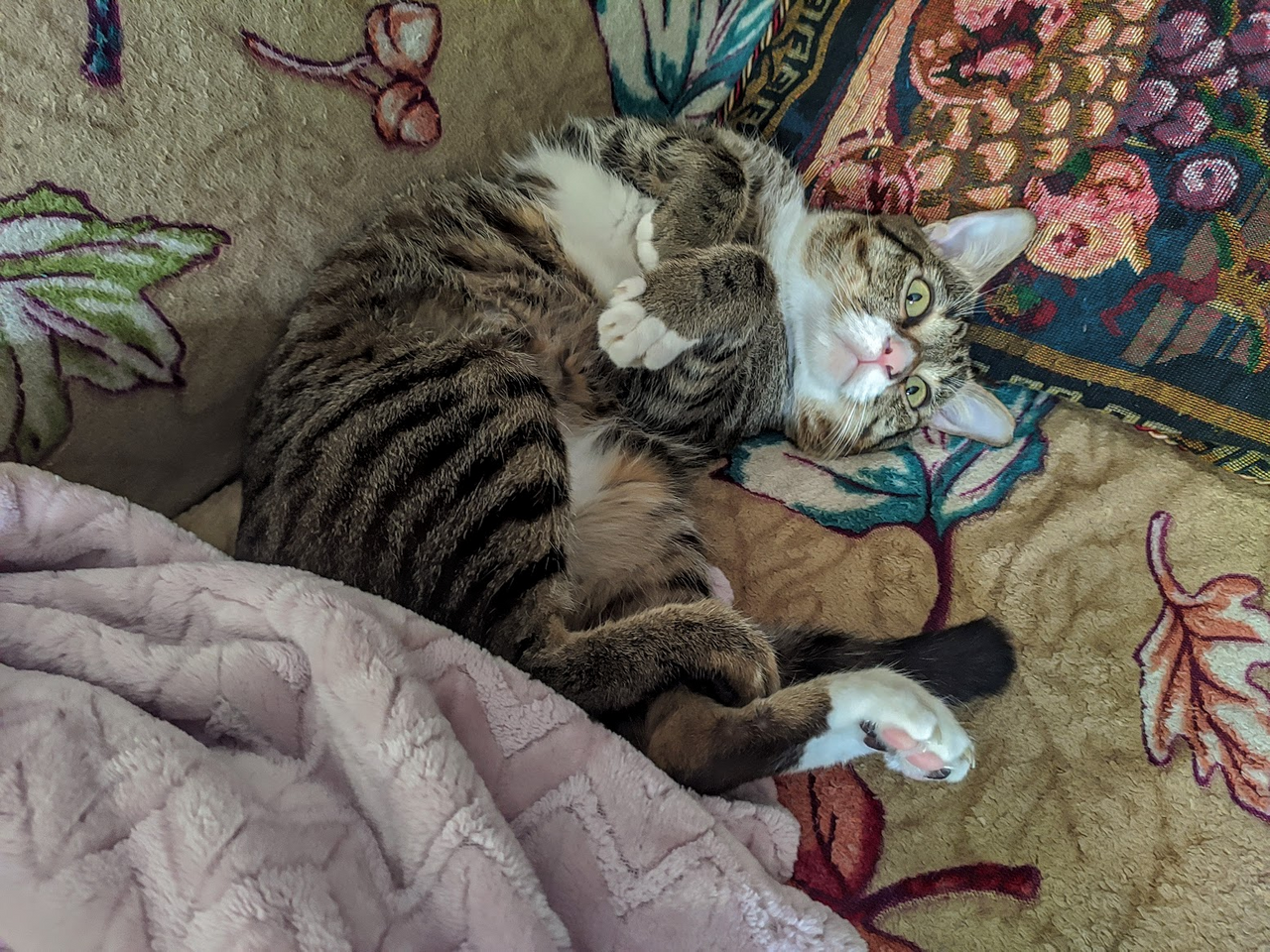 My mom and sibling have been complaining about my hair, so I decided to contact my barber. I actually haven't cut my hair for a whole year, so it grew really long. I call that my Covid hair because ever since I got Covid-19 I never cut my hair, and I wanted to experiment.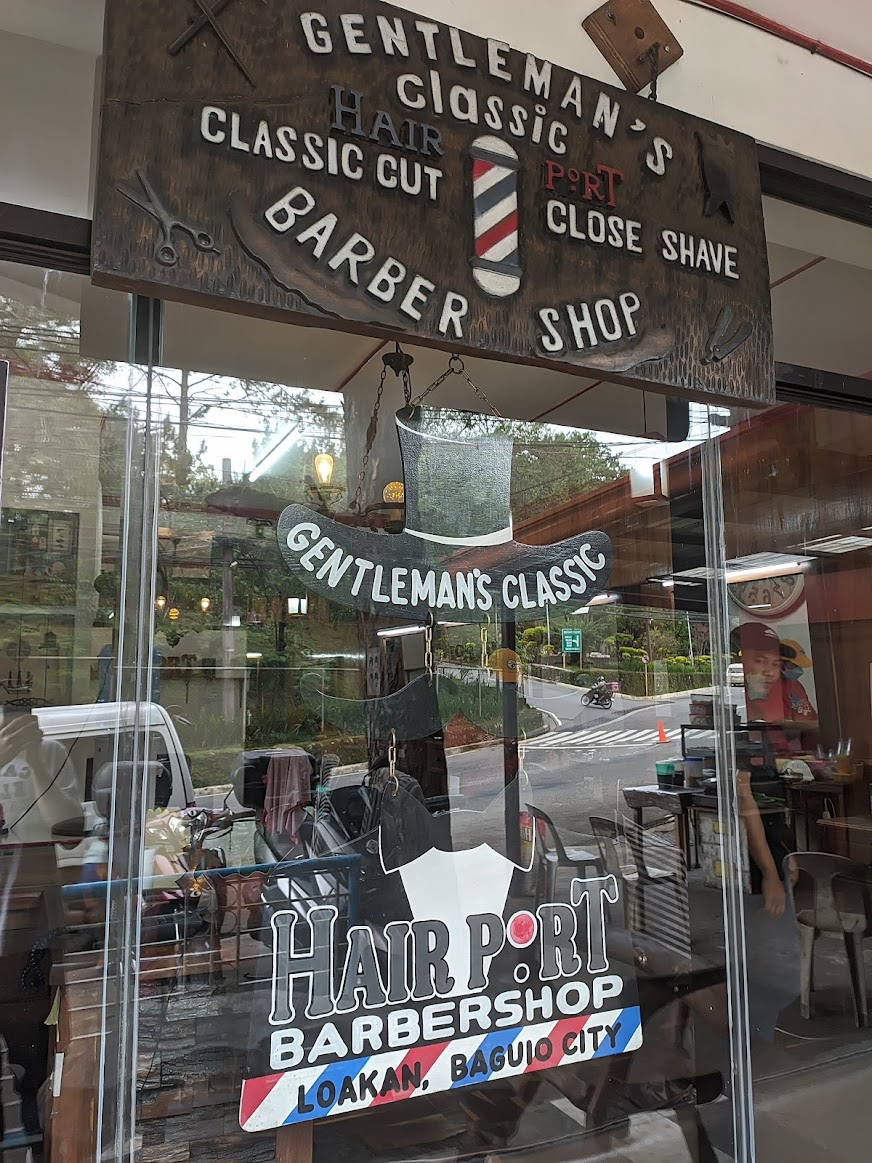 Yup, here in our country we are still required to use face shields wherever we go. I'm also using a double mask just for protection because I have to travel next week. I don't want to test positive on my PCR if ever. We were just talking with my barber and we were catching up, he told me that there are fewer customers already due to the pandemic. But I'm actually glad that he was still there. I even greeted him with a belated Happy Birthday.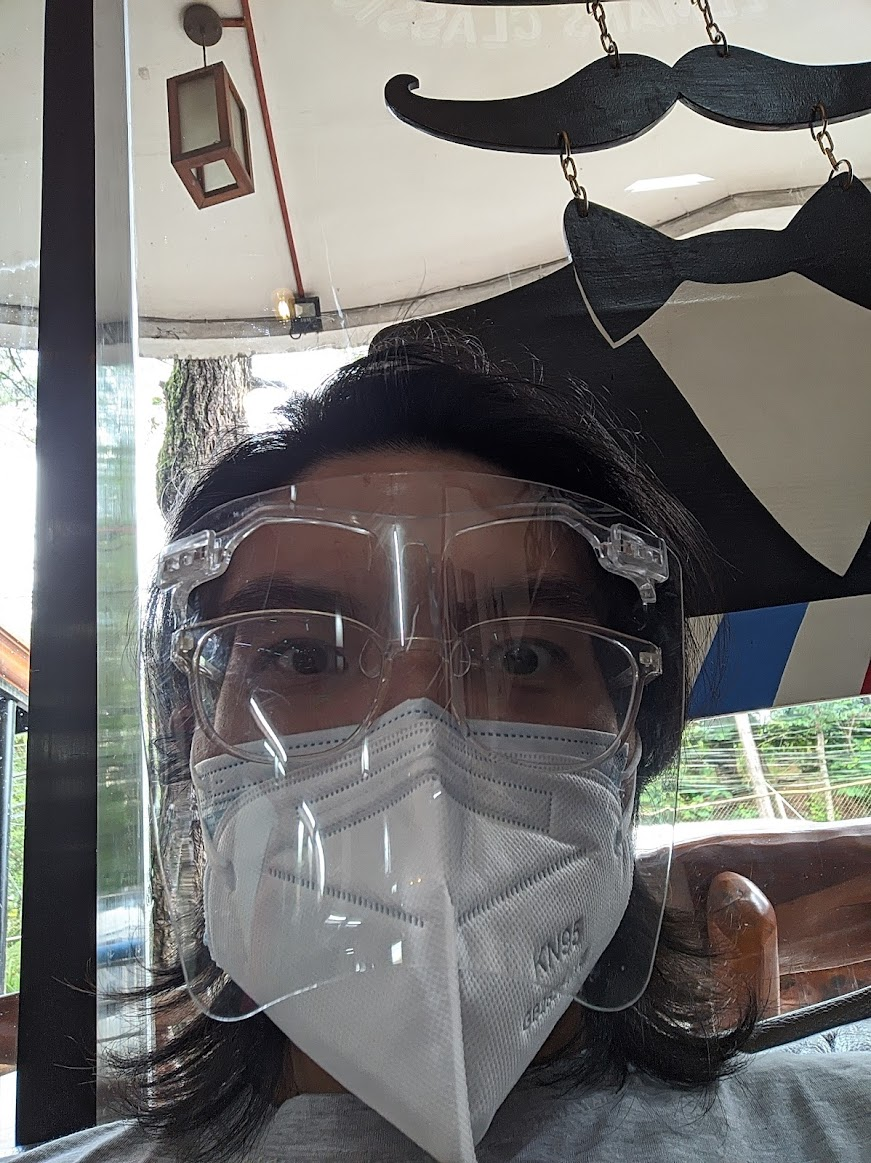 After my haircut, instead of passing by the normal route, I decided to pass a different route which is farther. I passed the Loakan Airport access road. I haven't driven in that place for a very long time, I also got to pass the runway. This airport does not have commercial flights so it isn't really busy. This site just reminded me of my childhood because my dad used to take us here if there were helicopters or airplanes parked. I used to be a fan of helicopters and airplanes. I also remember that we would bring our bikes in this area and race until the end with my cousin, siblings, and family friends. Those were the days.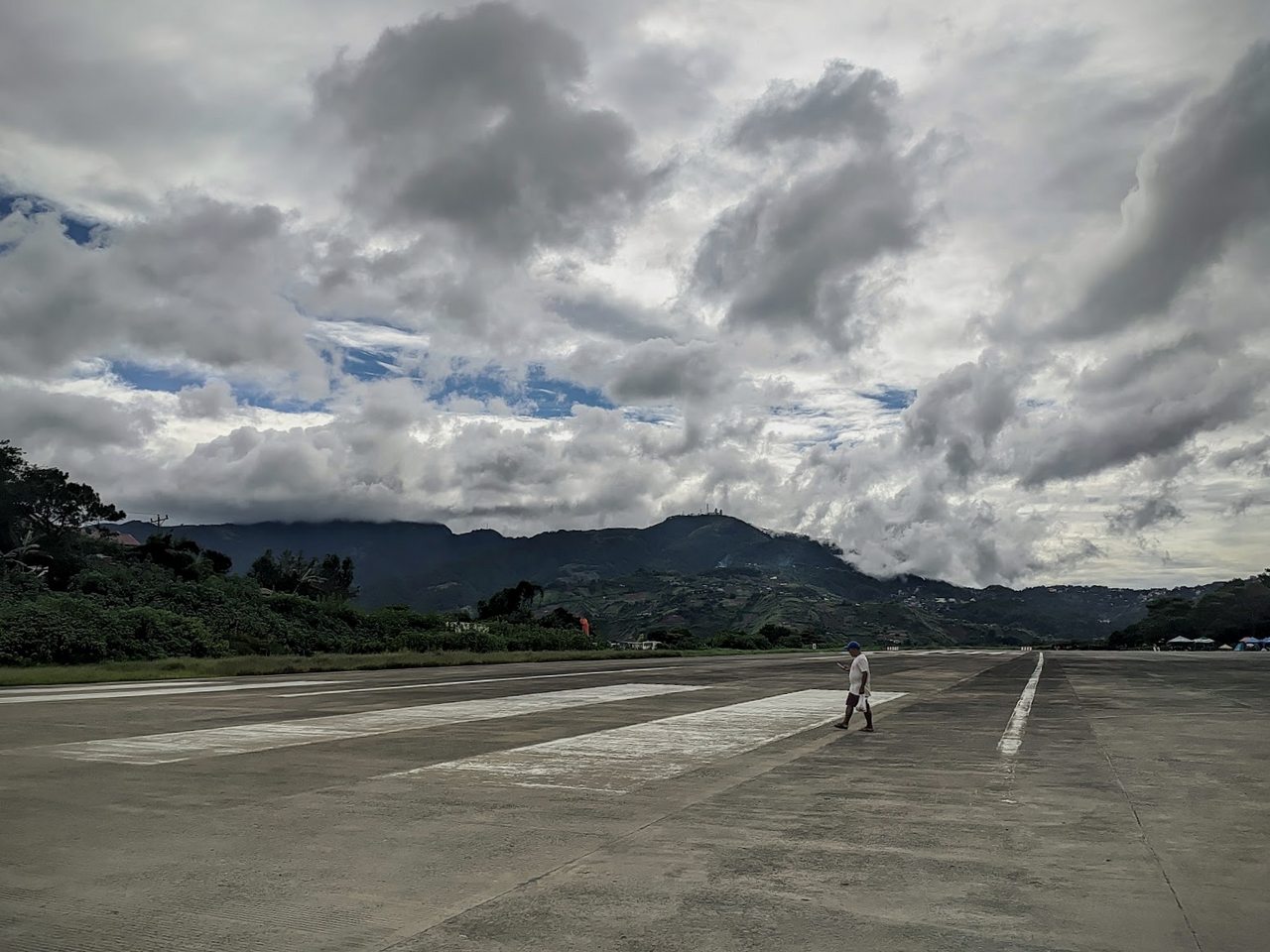 After the haircut, this is how I looked. My mom and sibling said I looked different and clean. I took a bath when I got home just to remove some of the itchiness. I also contacted my nephew so we could meet.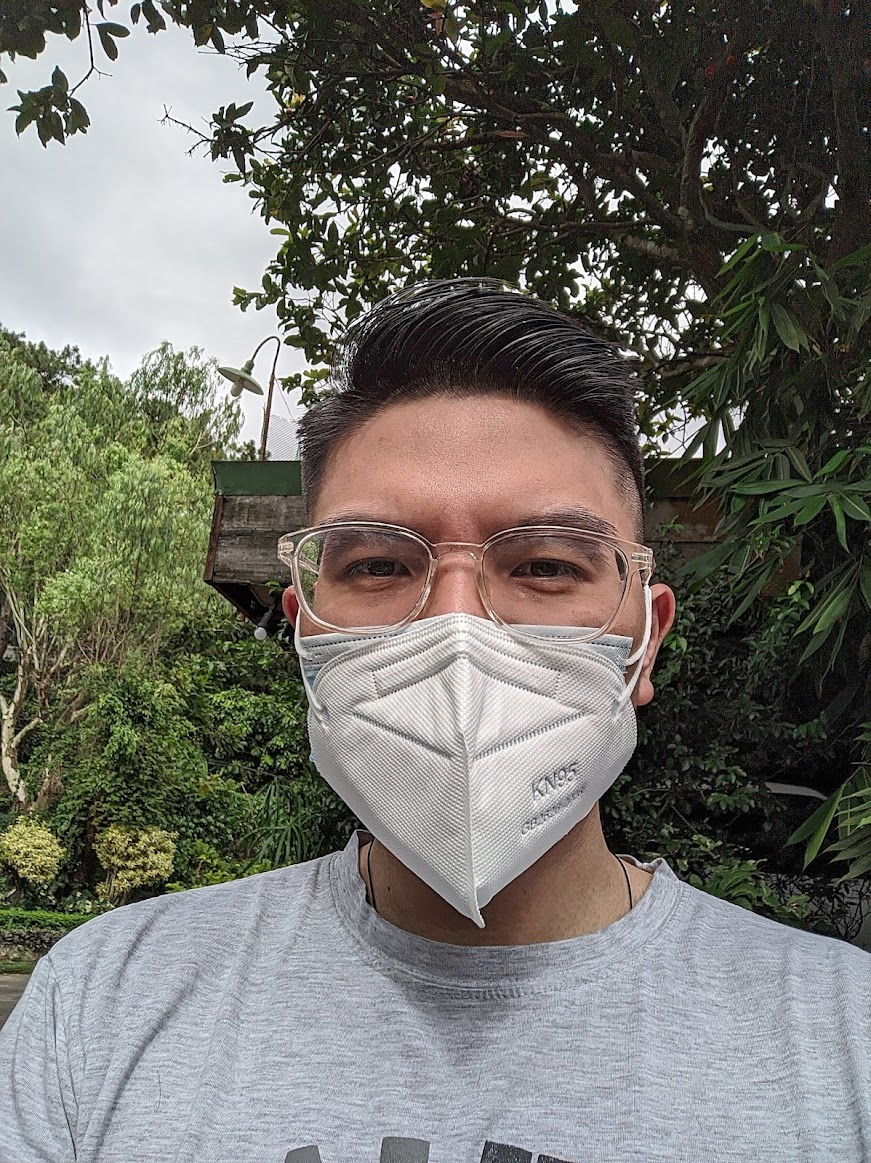 Before meeting him, I had to go to SM City Baguio just to have my picture taken. I said to myself I must take advantage of this time because I looked cleaner hahaha. The funny thing was that when I spoke to the person who photographed me, we had the same conversation regarding the face shield that I was using the last time I had my photo was taken which was around 2 months ago. I had to wait for 30 minutes
While waiting for my photos, I decided to go to the Sky Terraces. I really don't know why but this view and scenery were really relaxing compared to the other times I was there. Maybe it's the clouds. I thought that I was going to see the sunset but it was covered with clouds.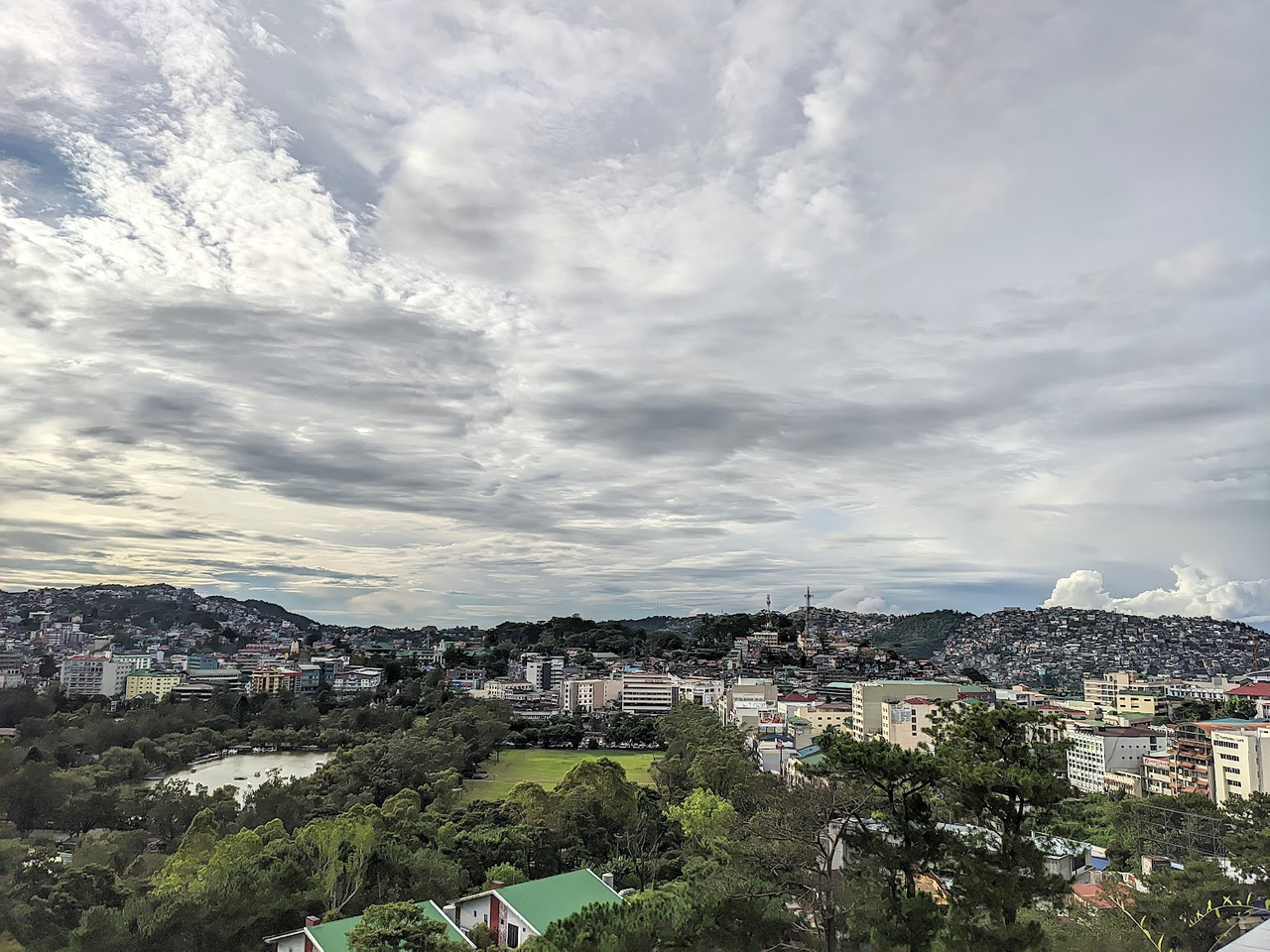 After getting my pictures, I contacted my nephew and we were looking for a place where we could eat, we ended up eating at Tajimaya. It was really fun catching up with him after how many months of not going out because of the pandemic. It was also the perfect time to meet because he came from quarantine.
It was a really nice day despite having a crappy start.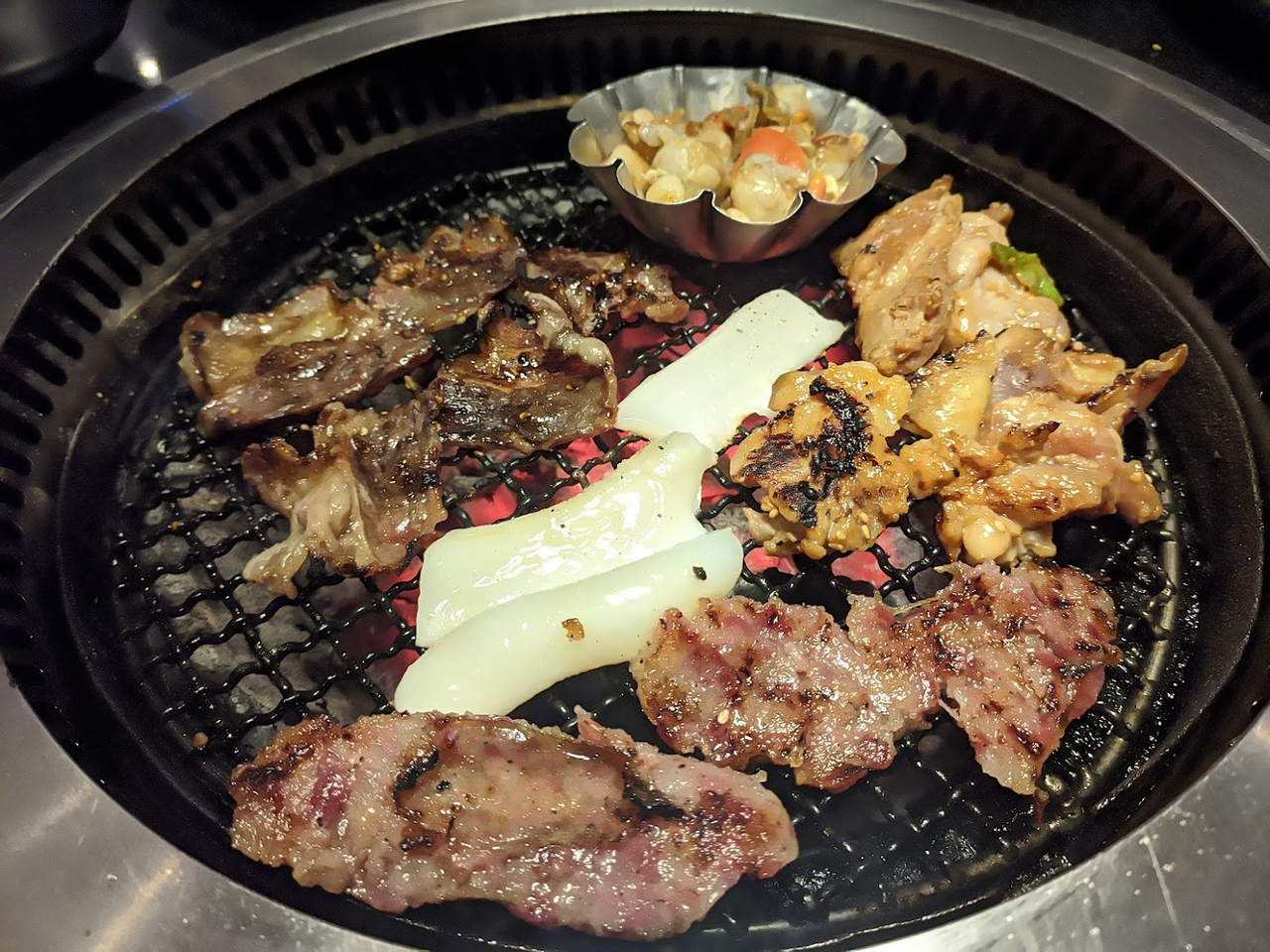 Thanks for reading and stay safe always!
The photos used in this post are owned by me .
EARN BITCOIN CASH BY CREATING AN ACCOUNT HERE AND POSTING