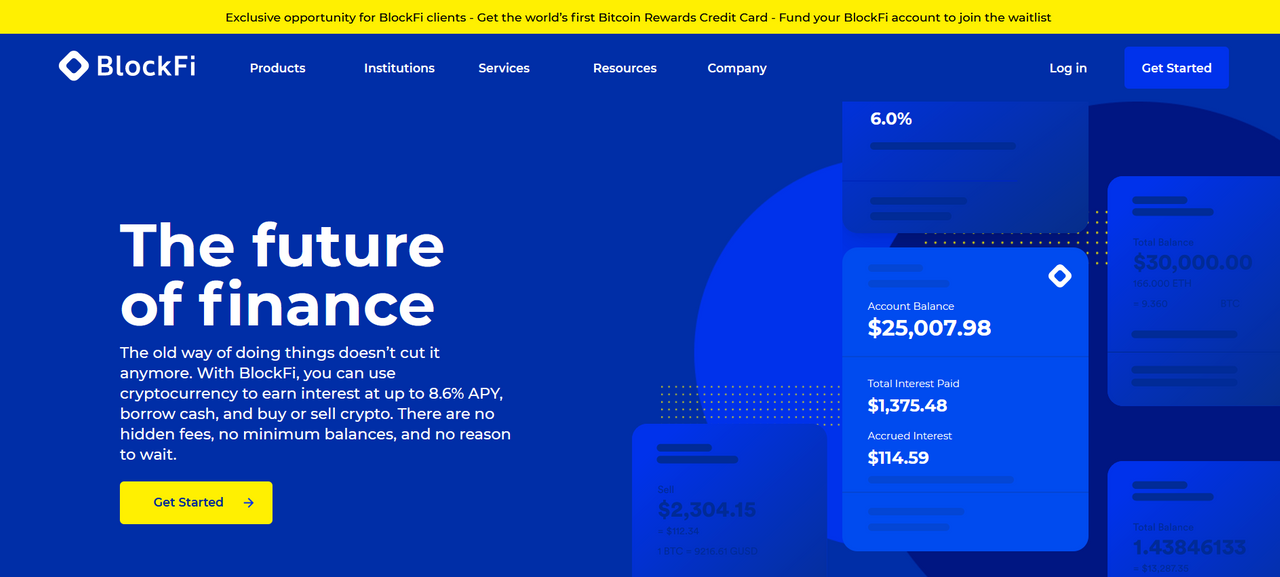 As their website opening screen says - The old way of doing things doesn't cut it anymore! We all know that BTC has taken a huge jump in value and every day more and more people are joining in on the crypto revolution. Are you tired of earning tiny interest rates from traditional fiat banks while the same banks charge astronomical interest rates on their credit cards? I certainly am. I've been trading BTC for several years now and I've recently decided to put some of my investments in BlockFi and I wanted to share with you my actual experience so far.
I was drawn to the possibility of earning interest on my crypto, whether it was currently in BTC or Stablecoin while waiting for my trades to be enacted. We started our account with a $25K transfer from Kraken, my usual trading platform. I added another $10k from Coinbase and I've made two trades so far. Now my account is worth a little over $43K and I've earned over $100 in interest.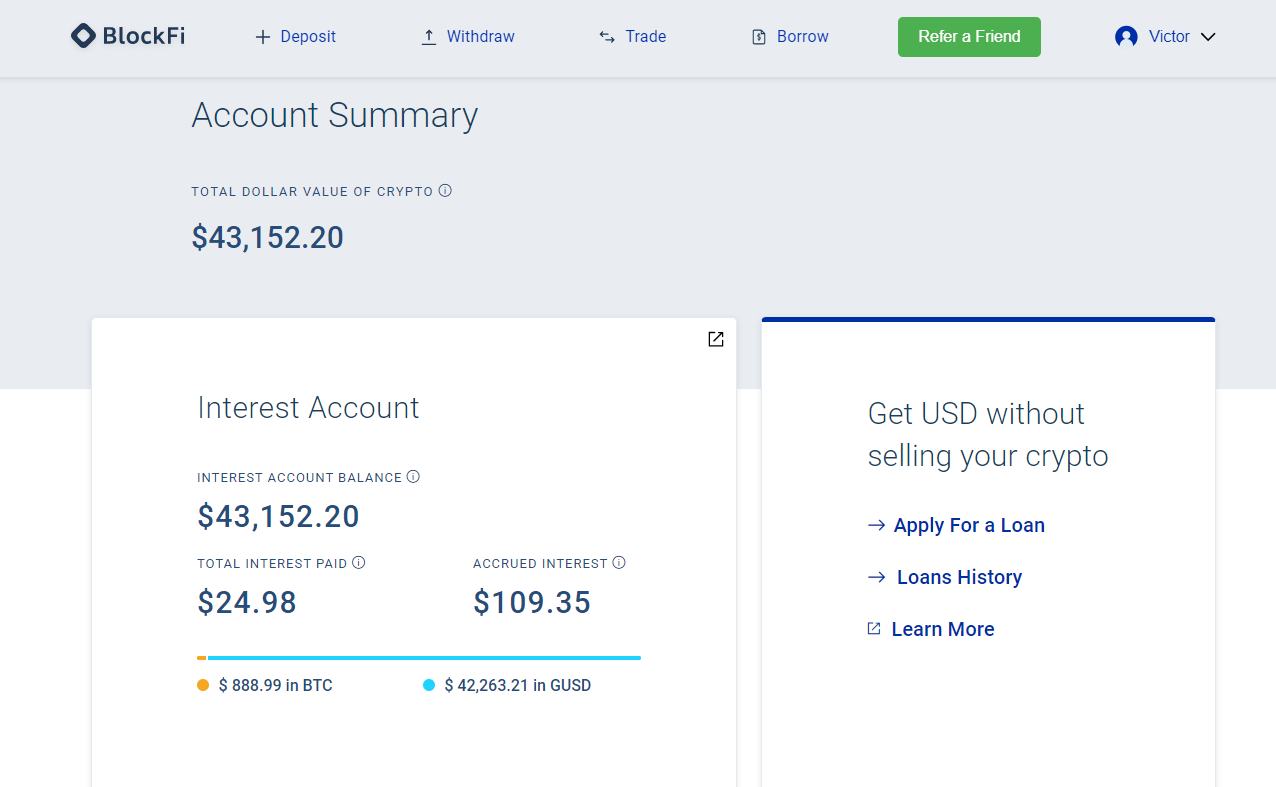 Here is the detail that you get in each transaction, which makes it very easy to keep track of gains and losses:
So how safe is this platform? That's always the $64 question. No one wants to get "error 404" one morning and find all your assets disappeared in the wild blue yonder with no recourse for recovery. If that sounds like the voice of experience, sadly it is. We all know that BTC is a risk and therefore, any place you put it can result in losing it. Even if you keep it on your Trezor wallet, where no one can get to it, there's no guarantee that the price won't plummet and it will end up worthless.
So do your own due diligence and research the platform to make your own decision. Here's what their website says:
BlockFi is US-Based and Regulated
BlockFi remains one of the few retail-focused interest-earning platforms that is also domiciled in the United States, regulated under US law, and that's also institutionally backed and doesn't have a utility token. That's important–we play by the rules, to the benefit of our company and our clients.
With more than $100 million in equity funding, including a recent Series C funding round led by Morgan Creek that raised $50 million, and more than $2 billion in assets under management, BlockFi has a rock-solid foundation.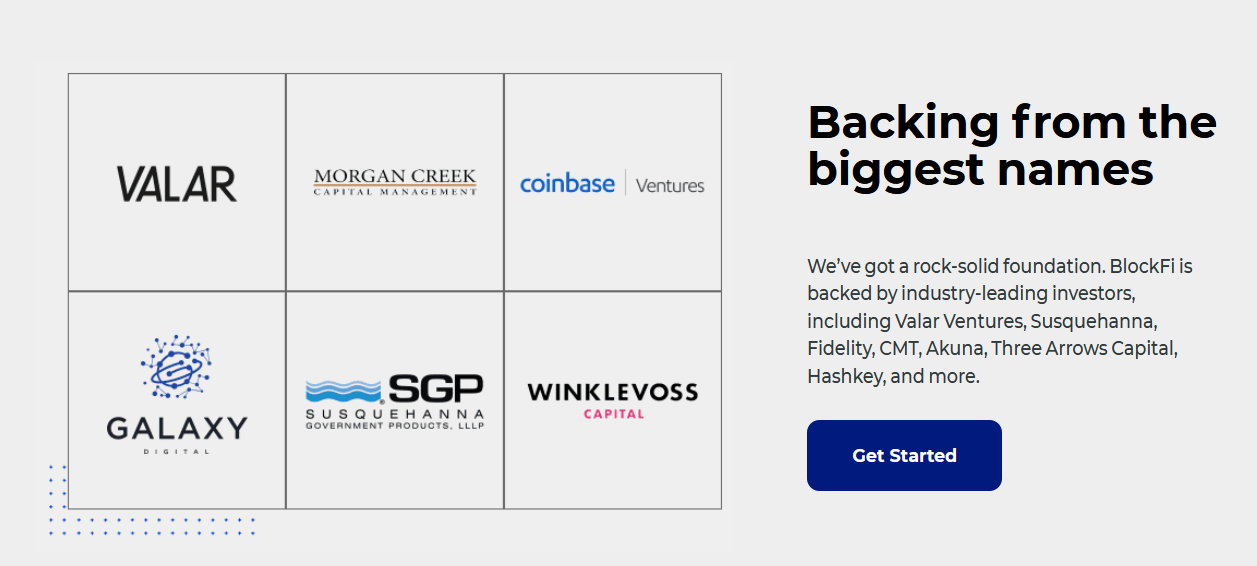 Now with the news that this is a US-based company "playing by the rules" you know you will be subjected to the KYC rules and have to set up your account with identification and YOU WILL RECEIVE A 1099 FOR TAXES at the end of the year.
So what kind of interest are we talking about? Here are the rates: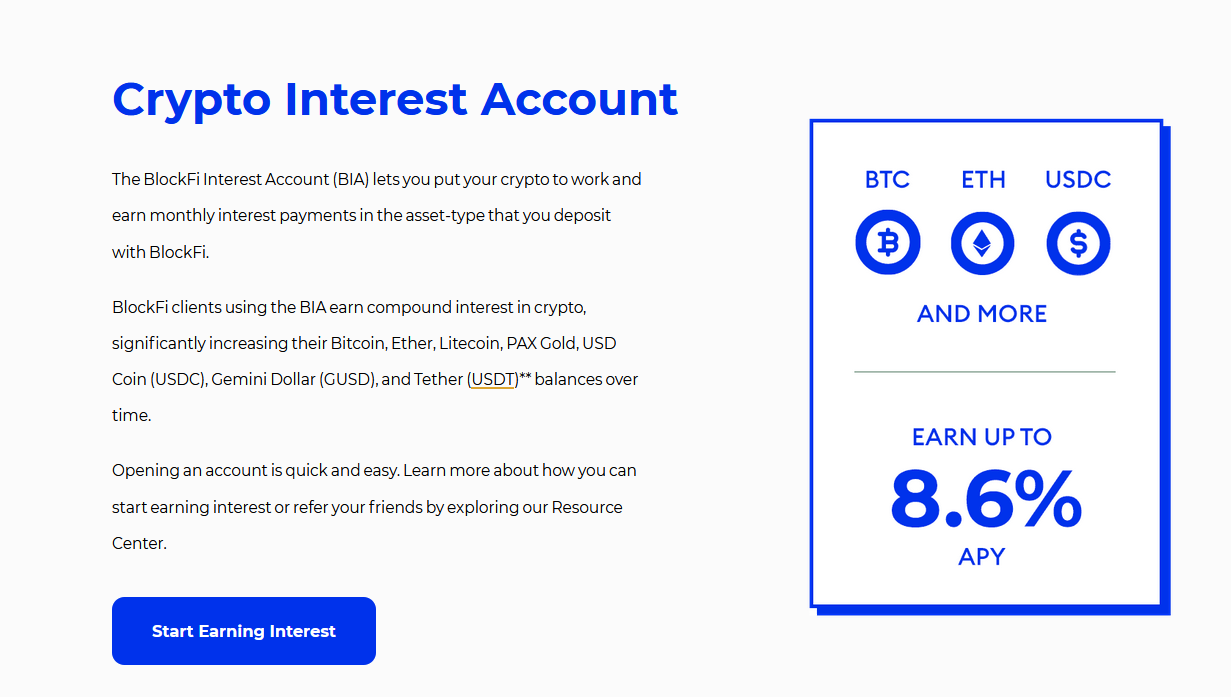 Another perk is that they are working on a credit card offering that will pay rewards in BTC. Right now you can get on the waiting list when you open an account.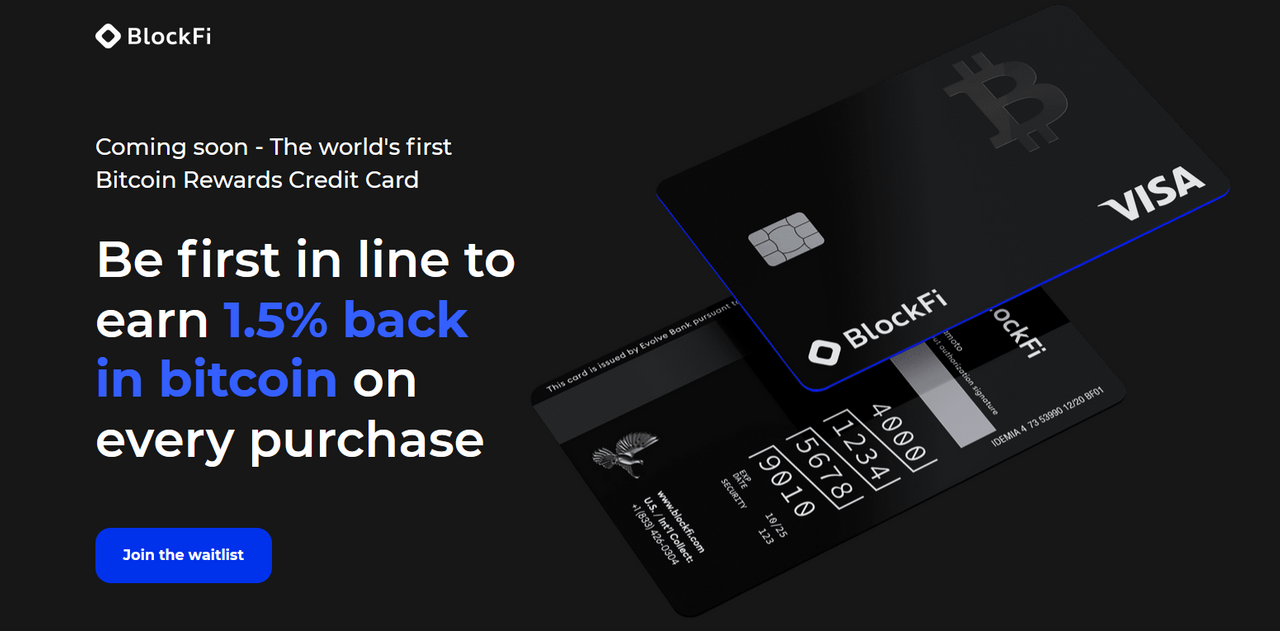 While the interest-earning was what drew me to try this platform, they do have a couple of other advantages. You can borrow against your crypto. If a need arises for some of the funds you have invested, instead of having to liquidate your crypto holdings you can borrow against them at a much lower rate than fiat credit cards.
You can also trade within the platform instantly. It's not like Kraken, where you put in an order at a predetermined price and wait for it to be filled. The trades with BlockFi are instant at the current prices and very simple to execute. Here's a screenshot of the trading screen: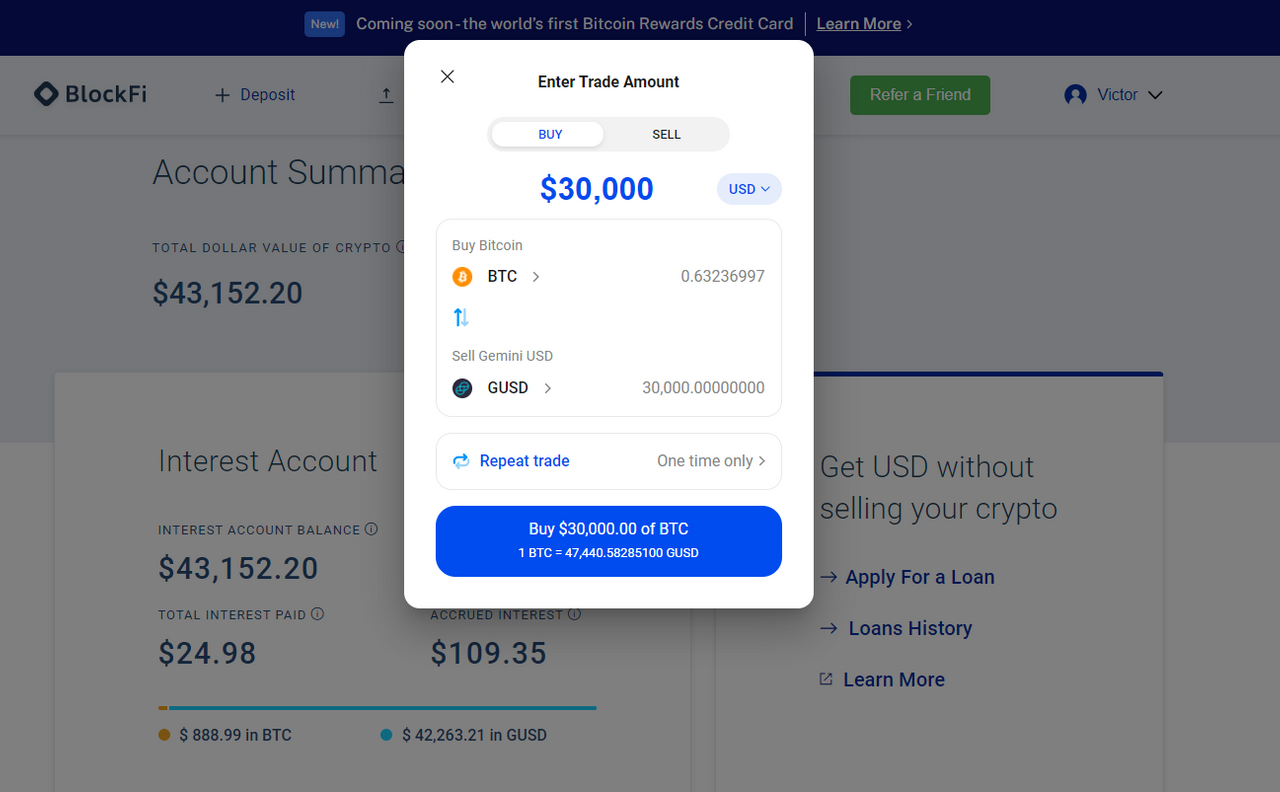 There is also a Refer a Friend Program. You send a friend your link and both you and your friend will receive $10 in BTC when the friend funds the account. I've referred two friends and we have both received these funds.

In closing, this article is not intended to be financial advice! I am simply showing you my experience so far and wanted to share the information for your consideration. If you are interesting in opening your own account would like to receive the referral bonus here is my link:
Happy crypto investing!