Hello to all our partners and crypto enthusiasts!
We are excited to share the latest developments that NOWPayments has accomplished in July 2023. As a team, we have been working diligently to enhance our platform and deliver a seamless crypto payment experience for you. Let's dive into the noteworthy updates that will undoubtedly contribute to an even more efficient and rewarding journey in the crypto world.
Embracing Transparency: Payment and Payout Fees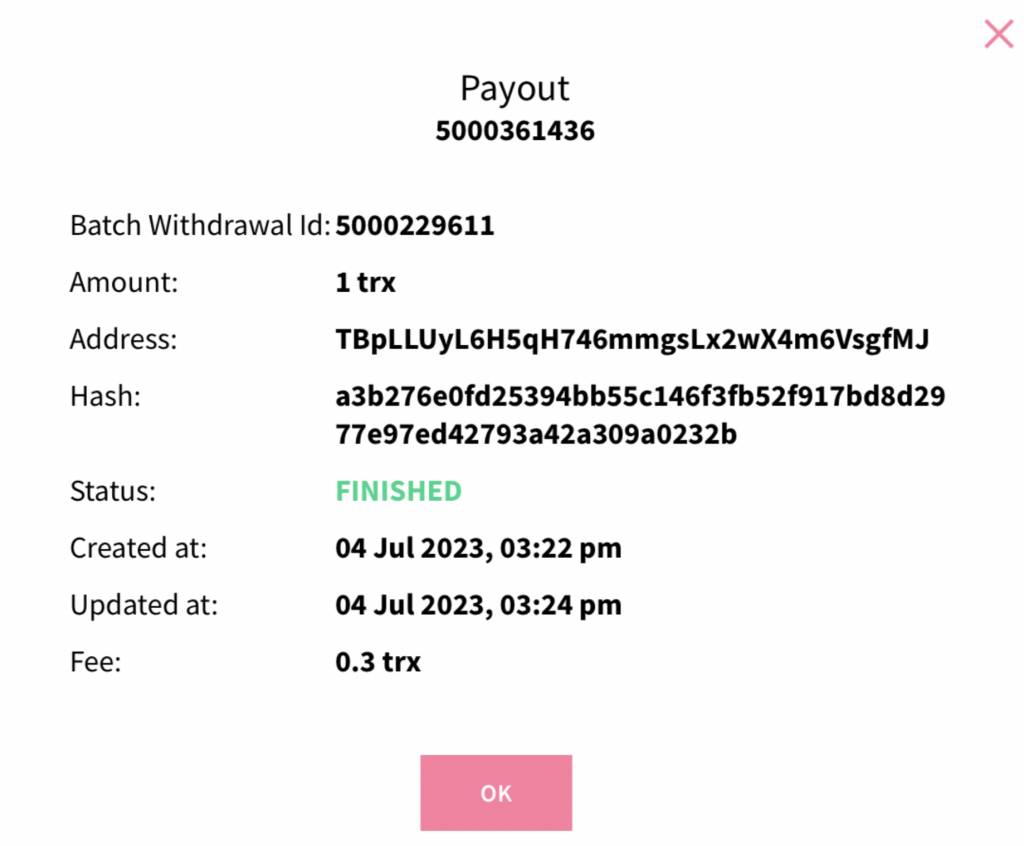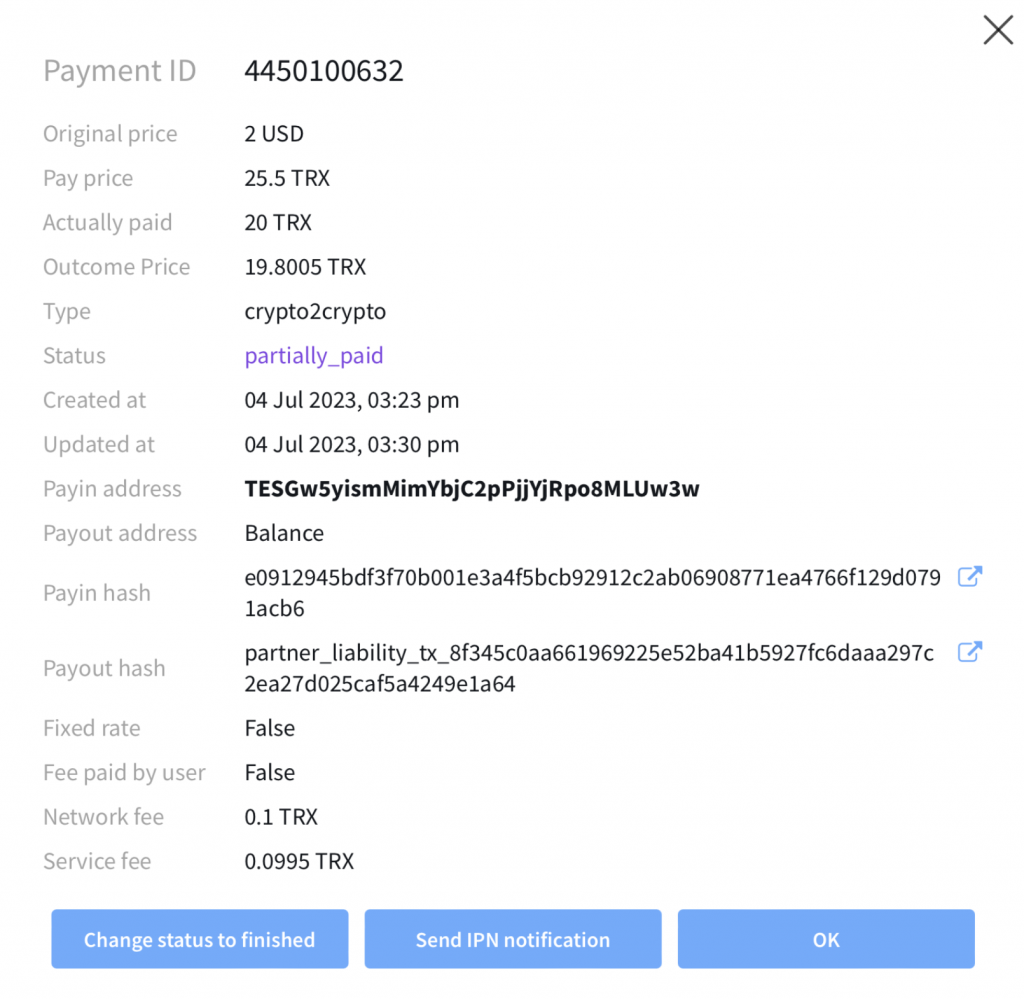 Transparency has always been a core value at NOWPayments, and with this update, we have taken it to the next level. In the Payments section of the payment card, we have added two essential fields: the service fee and the network fee.
Additionally, the payout card now features a single point called "Fee," which clearly displays the network fee for withdrawals.
With this comprehensive breakdown, you can take full control of your transactions and understand the costs involved at every step of the way. These transparent fee breakdowns ensure that you have complete visibility into the costs associated with your transactions, allowing you to maintain full control of your crypto assets.
Enhancing the Affiliate Program for Greater Rewards
We are thrilled to reveal the revamped affiliate program, designed to reward our valued partners even more generously. You will now receive 25% of the calculated fee amount, estimated in both BTC and USD. To be eligible for rewards, payments must be completed, and the affiliate account must be active for at least a year. This enhancement aims to foster a mutually beneficial relationship with our partners, and we look forward to seeing this program flourish.
Data-Rich Exports: Fees at Your Fingertips
Our team has implemented an intuitive feature that provides a comprehensive overview of fees in the Personal Account's Payments and Withdrawals exports. You will now find a "Fee" field on withdrawals, displaying the total fee, and a "Network Fee" field on payments, presenting the fee embedded in the exchange result. These detailed exports empower you to make data-driven decisions and manage your transactions more effectively.
A Fresh Welcome: Introducing the New Home Page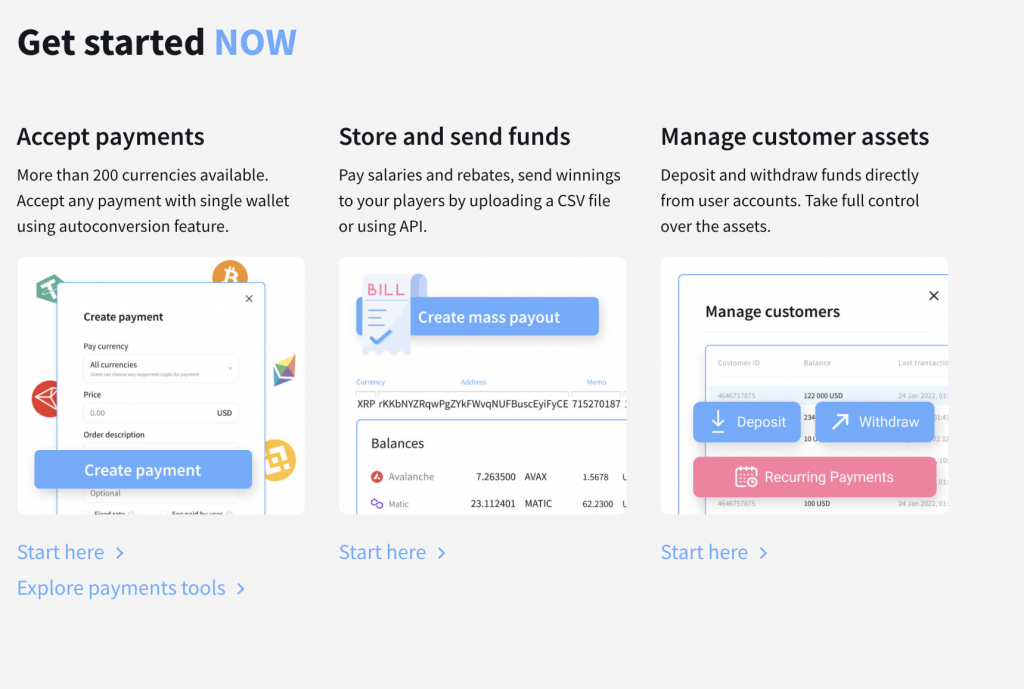 Upon signing up, you will now be greeted with a brand-new Home page. This redesigned page offers intuitive tools for seamless navigation and a simplified integration process. As we continue to evolve, this Home page serves as the foundation for future scalability, ensuring that you have a user-friendly and enjoyable experience every step of the way.
Wallet Connect: Faster Payments, Effortless Experience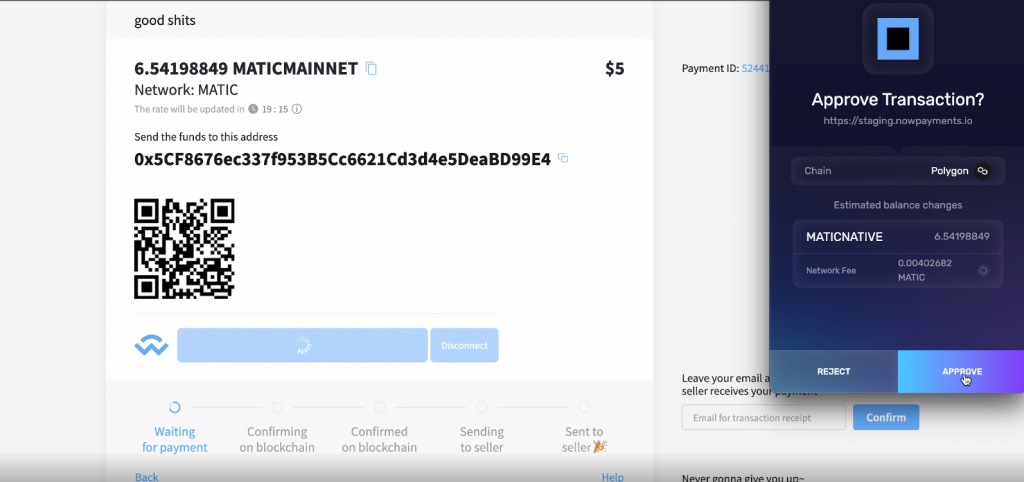 We are delighted to announce that WalletConnect is now available for invoice payments, supporting ETH, BSC, and Polygon chains. This integration enhances the payment process, making it faster and more convenient for you. We aim to provide you with a seamless experience, and WalletConnect is another step towards achieving that goal.
The Customers Section: Empowering Partners with Advanced Management Capabilities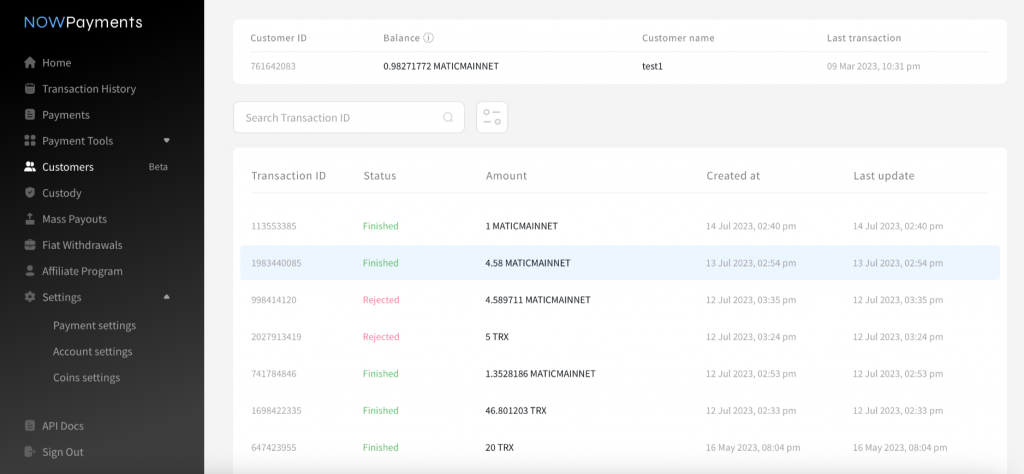 At NOWPayments, we believe in continuously enhancing our platform to provide our partners with the most comprehensive and user-friendly experience. With the launch of the Customers section, we introduce a powerful set of management tools that allow our partners to take complete control of user accounts and manage their assets seamlessly.
What is the Customers Section?
The Customers section is a dedicated area within NOWPayments' Personal Account that gives our partners exclusive access to create and manage user accounts under their control. This groundbreaking feature allows you, our valued partners, to expand your reach and offer your users a personalized experience with their crypto transactions.
Real-time Multicurrency Balances
One of the key benefits of the Customers section in the Personal Acccount is the ability to view user account balances in multiple currencies in real-time. This empowers you to have a comprehensive overview of your users' assets, facilitating better financial decision-making and enabling you to offer a more diverse range of services.
Insights into Transaction History
In addition to real-time balances, the Customers section also grants you access to a user-friendly user account interface. Here, you can not only view the list of recent transactions but also delve into the complete history of payments for each user account. This feature provides valuable insights into user activity, making it easier for you to analyze and optimize your crypto operations.
Enhanced Navigation and Filtering via Transaction Type
Understanding that the Customers section can house a multitude of transactions, we have implemented a convenient navigation and filtering system. Recognizing the three types of interactions with user account funds (deposit, withdrawal, recurring debit), we have designed the Personal Account interface to display the direction of movement of funds for each transaction clearly. This empowers you to easily filter and sort transactions based on specific criteria, such as payments for a particular period, and obtain meaningful statistical data.
Estimation of Sub-partner Balances in USD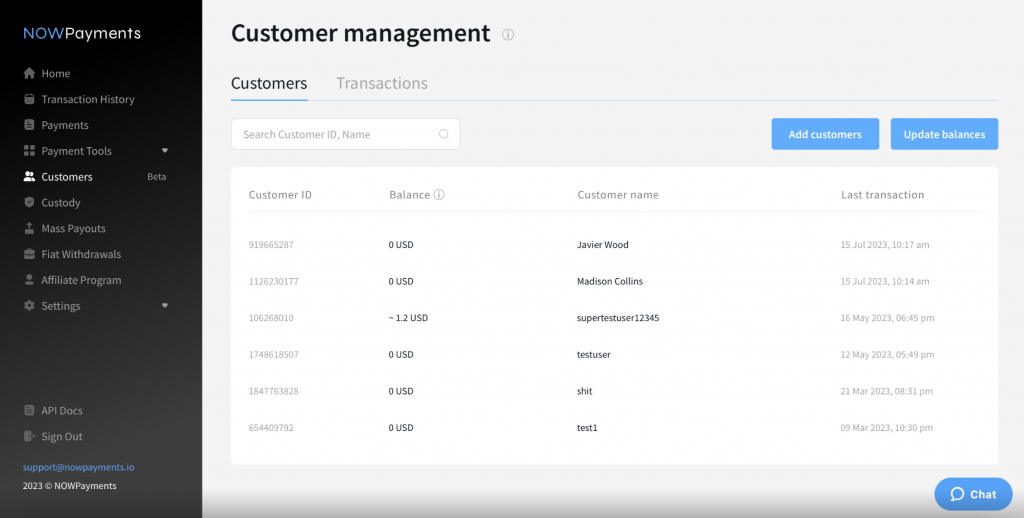 To facilitate financial planning, we have added a feature that estimates the sum of balances of a user account in USD. While the rate is approximate, it provides a valuable perspective on the value of user assets in a widely recognized currency. By clicking on the Balance tooltip in the Customers table or the user account section, you can access a comprehensive list of all balances for a specific user account.
Streamlined Deposit and Withdrawal Features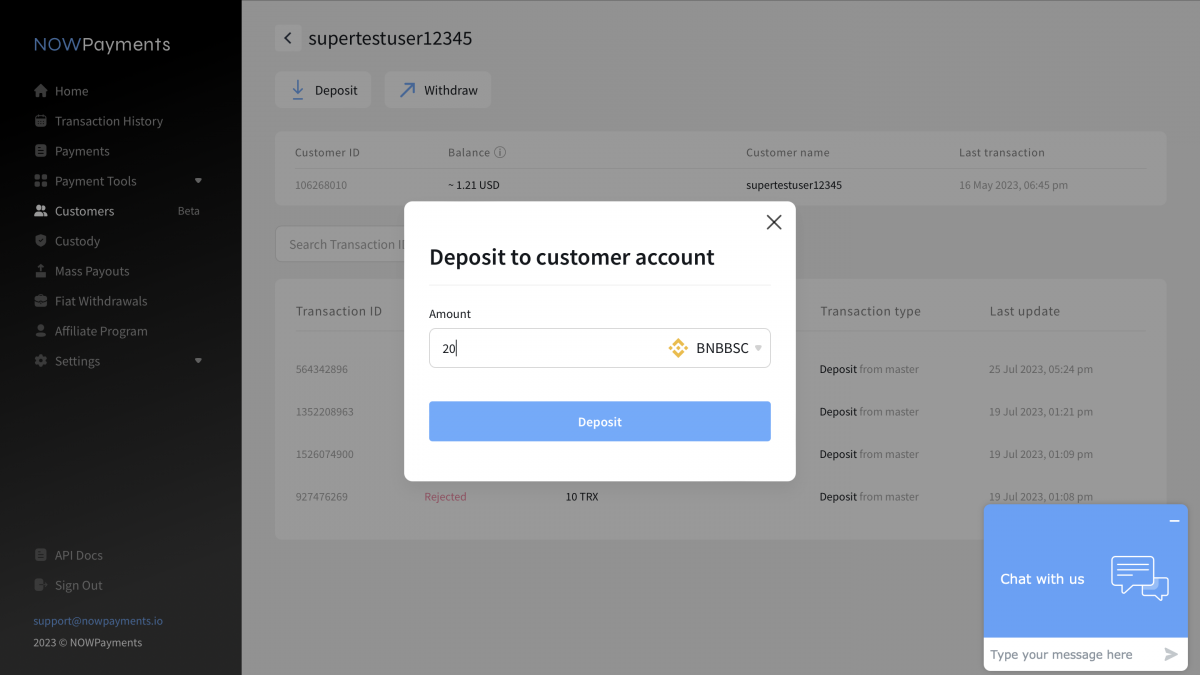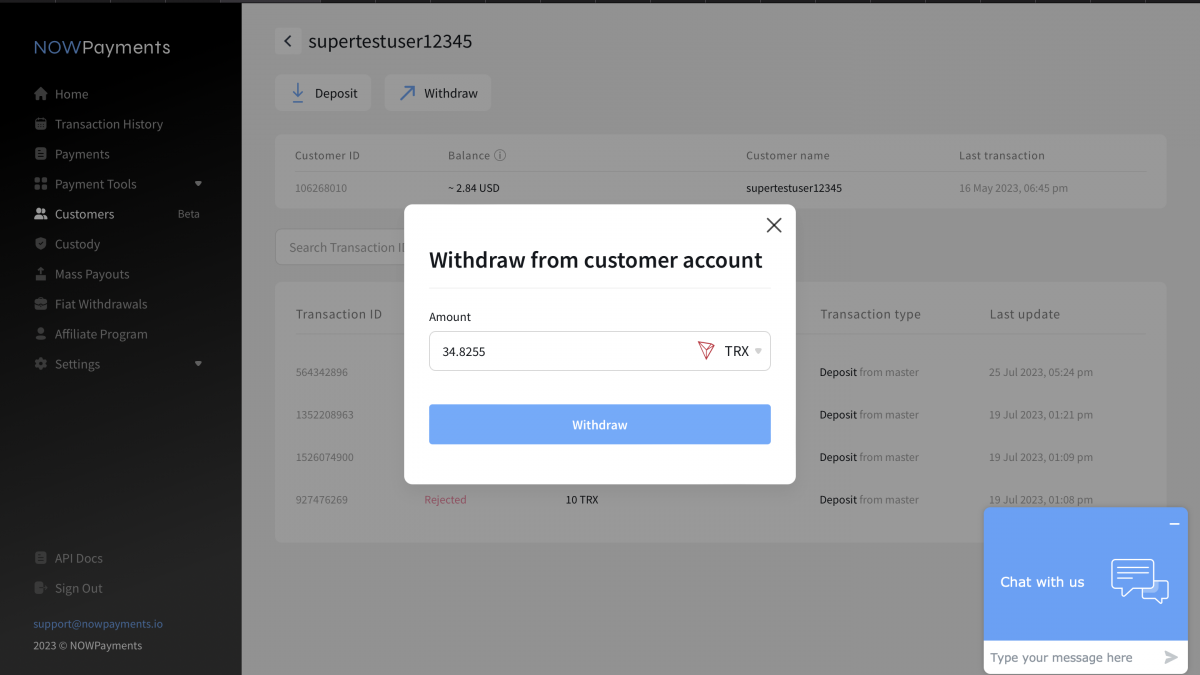 We understand the importance of efficient transactions, and as part of the Customers section, we have introduced a function that allows you to directly deposit or withdraw from a user account balance. Currently, this feature supports off-chain operations (with balances inside custody), top-up from the master account (from the partner's balance), and debit to the master account. This streamlined process simplifies your financial interactions, providing more control and flexibility in managing user assets.
Dynamic Minimum Withdrawal Amount
To ensure a smooth withdrawal experience, we have introduced a new Custody API endpoint that allows you to check the minimum withdrawal amount dynamically. The amount is determined by the current network fee, ensuring that your transactions are processed efficiently and accurately.
Recognizing Additional Deposits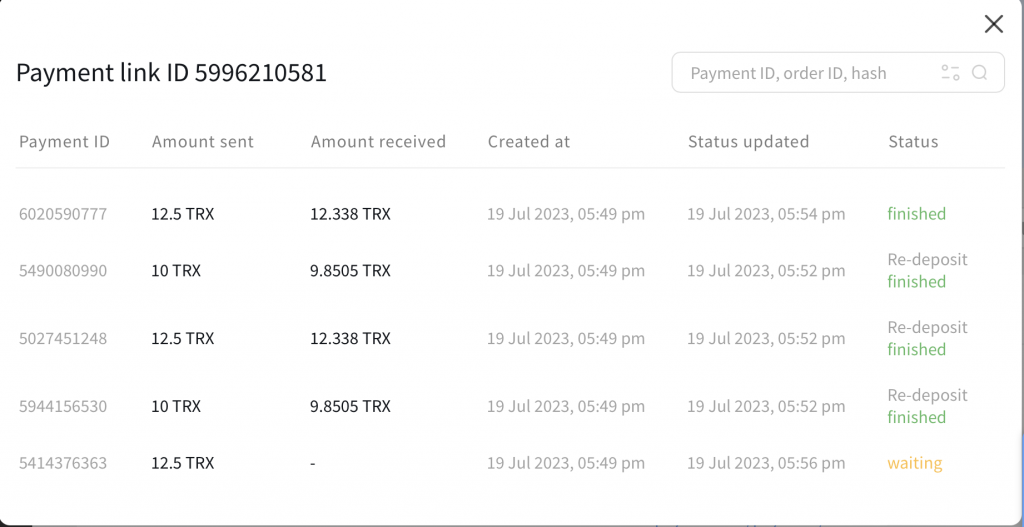 With this update, NOWPayments can now detect additional deposits and differentiate between payments in the wrong network or asset. Callback notifications will keep you informed, and unique payment IDs will help you track these transactions seamlessly.
Introducing New Assets
NOWPayments is proud to welcome new assets to our platform! We have added the following cryptocurrencies to our supported list:
CROMAINNET
KLVMAINNET
CFX
XAUT
EURT
TLOS BSC
TLOS ERC20
WBTCMATIC
These exciting additions open up even more possibilities for crypto enthusiasts like you, expanding the range of options available for payments and withdrawals.
We are proud to celebrate the achievements of July 2023 and extend our heartfelt gratitude to our loyal partners and customers for their continued support. Our commitment to enhancing your crypto payment experience remains unwavering, and we look forward to unveiling even more exciting updates in the future.
Thank you for being a part of the NOWPayments journey. Together, we'll continue to navigate the crypto landscape with confidence and enthusiasm!
Best regards, The NOWPayments Team