Hello everyone, my name is  blackberry  I will tell something about me.
I reach the height of 150cm.
Flowers in light pink or white color.
After the bloom, very black fruit appears.
I am a very prickly bush picking me up on spikes.
I contain large amounts of vitamin C, vitamin B, provitamin A.
Also a little magnesium and potassium.You can pick me up early spring and summer. Or buy it in the store.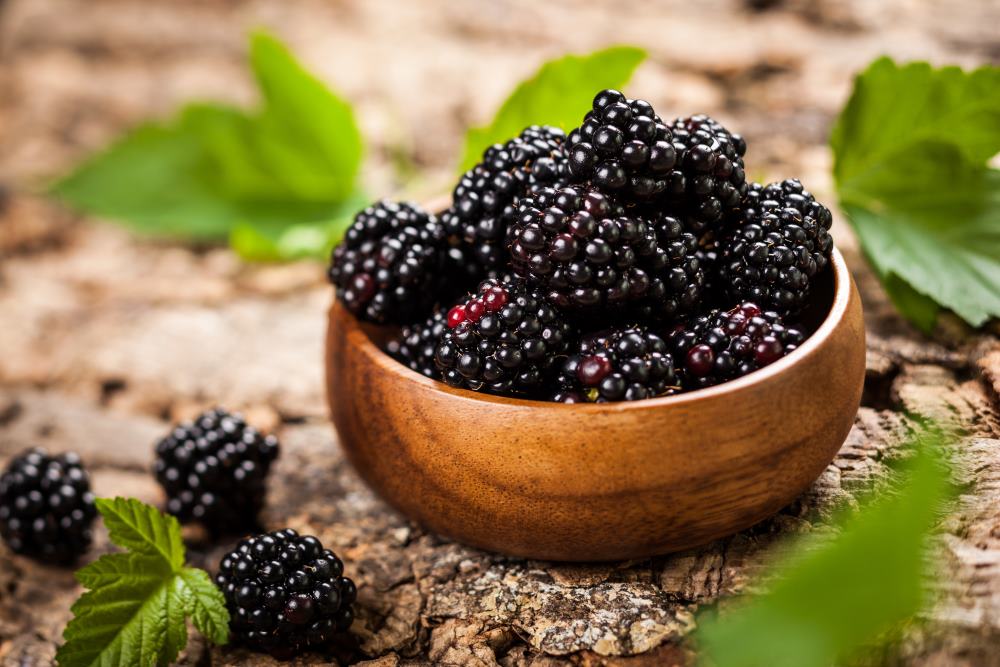 The infusions of my leaves are recommended for chronic gastritis, diarrhea and diarrhea.
And my fruits are used in cancer and kaleidoscopic.
I would like to be diabetic because I lower my blood sugar in pure form, not in processed foods.

And to the rest of you can make me all the preparations, we eat, jam, tincture, etc.
Operation and application

    Fruit positively affects the work of the gastrointestinal tract, and, in addition, due to the calming properties, are indicated in the nervous disorders occurring during menopause in women. Ripe blackberry juice can be used externally for pimples and lichen compresses.
Decoctions of the roots (1 teaspoon of crushed, dry roots for 1 cup of water, drunk 3 times a day for 1/2 cup) are diuretic.
Decoction of the leaves acts diaphoretic, is used in colds and angina.
It also brings relief in case of catarrh of the upper respiratory tract.
It is prepared from 1 teaspoon of dried leaves and a glass of water (bring to a boil and leave to strain for 15 minutes), and drink 3 times a day for 1/2 cup. The same decoction, dosed in the same way, also treats bloody diarrhea.
However, the infusion of young delicate leaves (1 teaspoon per glass of boiling water) sweetened with honey, and drunk 1 glass 3 times a day, is a good aid in the treatment of anemia.

Externally, decoctions of leaves and herbs are added to the bath (3-4 handfuls of leaves or herb for 4-5 liters of water, cook covered 2-4 minutes after boiling). They generally strengthen and cleanse the skin.
*** Bonus Blackberry cultivation ***

For blackberries it is worth choosing quiet and sunny or slightly shaded positions.
A lot of fertile compost should be dug into the light soil.
Shrubs are planted every 1.5-2 m and 2-3 cm deeper than they have grown in the nursery.
Since the flowers are self-fertile, only a single bush can be successfully grown in the garden.
Thanks hope you like it.