This week has been the first of the year to really feel like Spring here in the northern United States. A series of late frosts (and even a few snow flurries) maintained the illusion of winter up until the last few days when the cold finally lifted. I hope that we are not just being teased by another false thaw!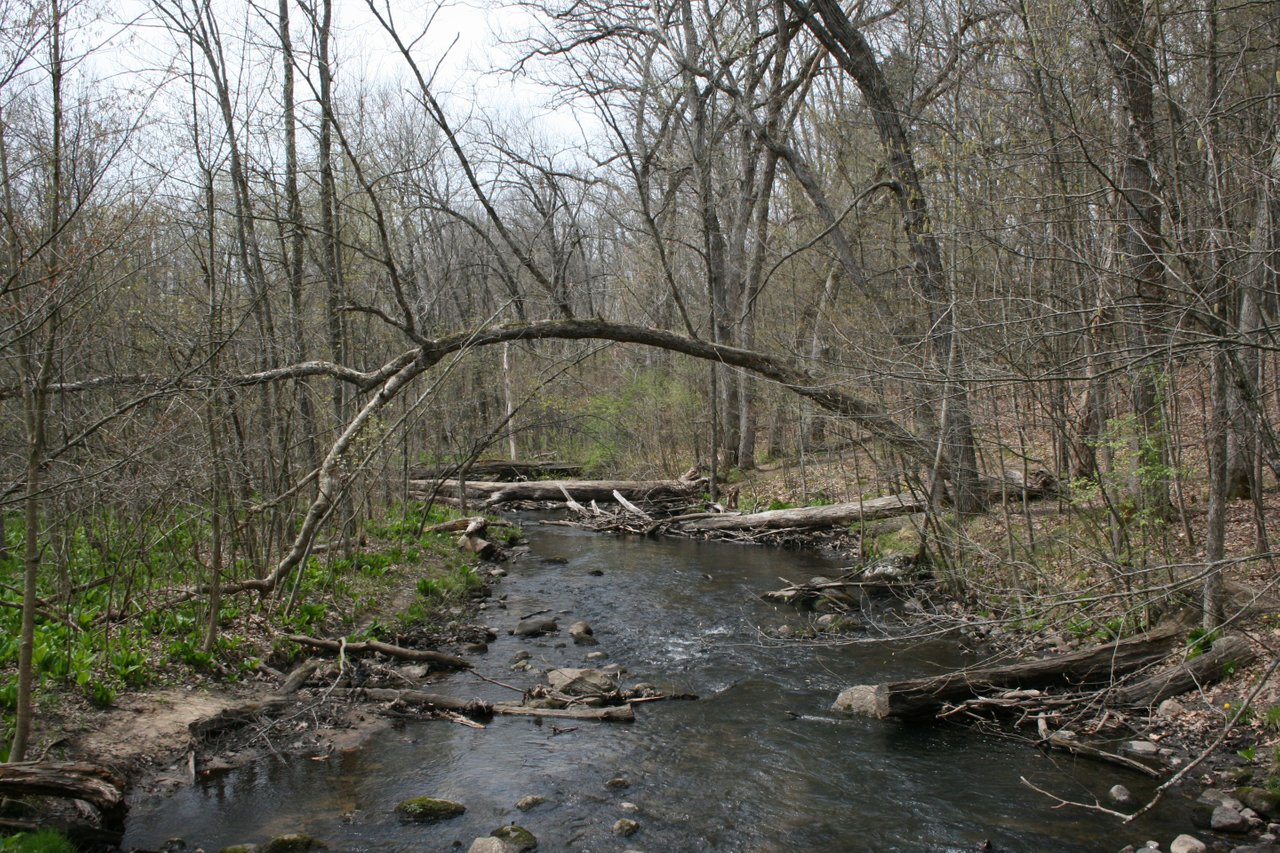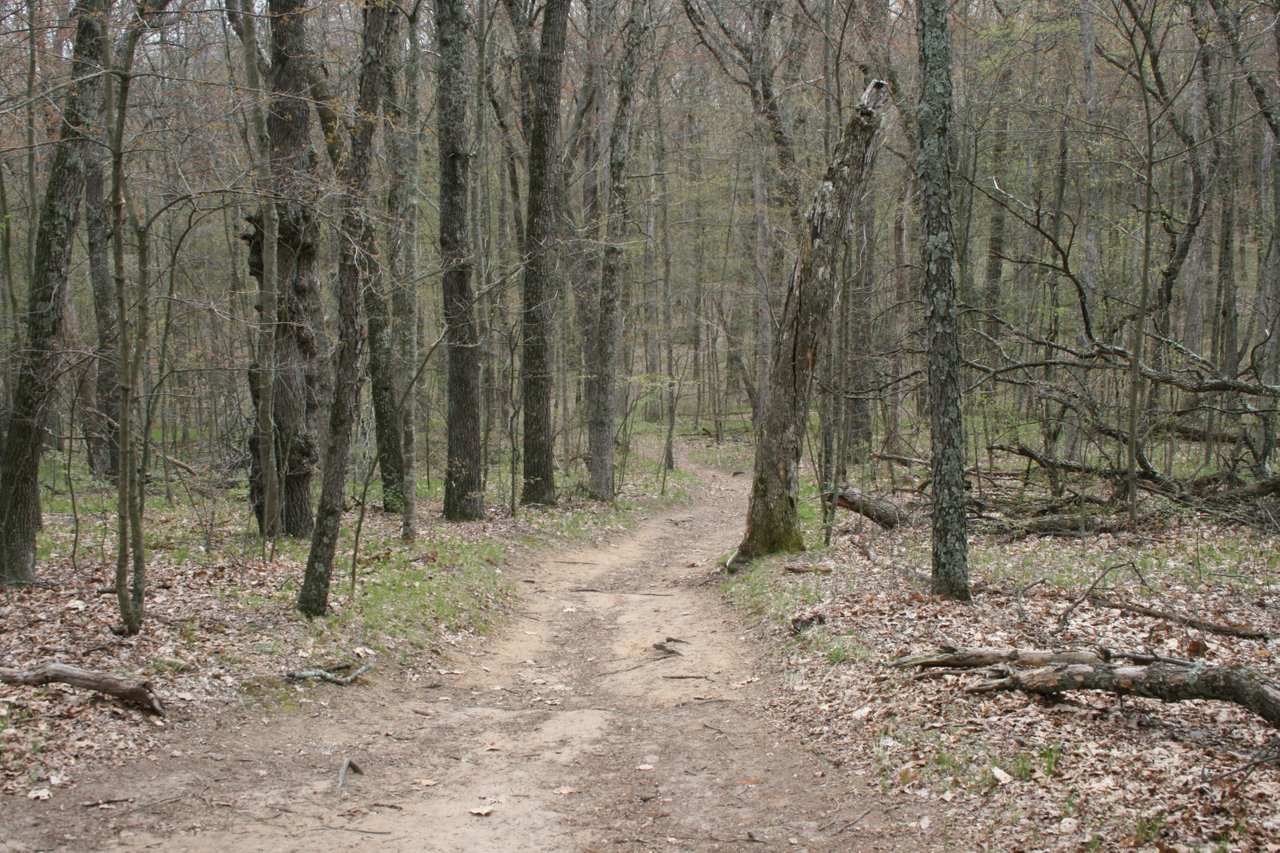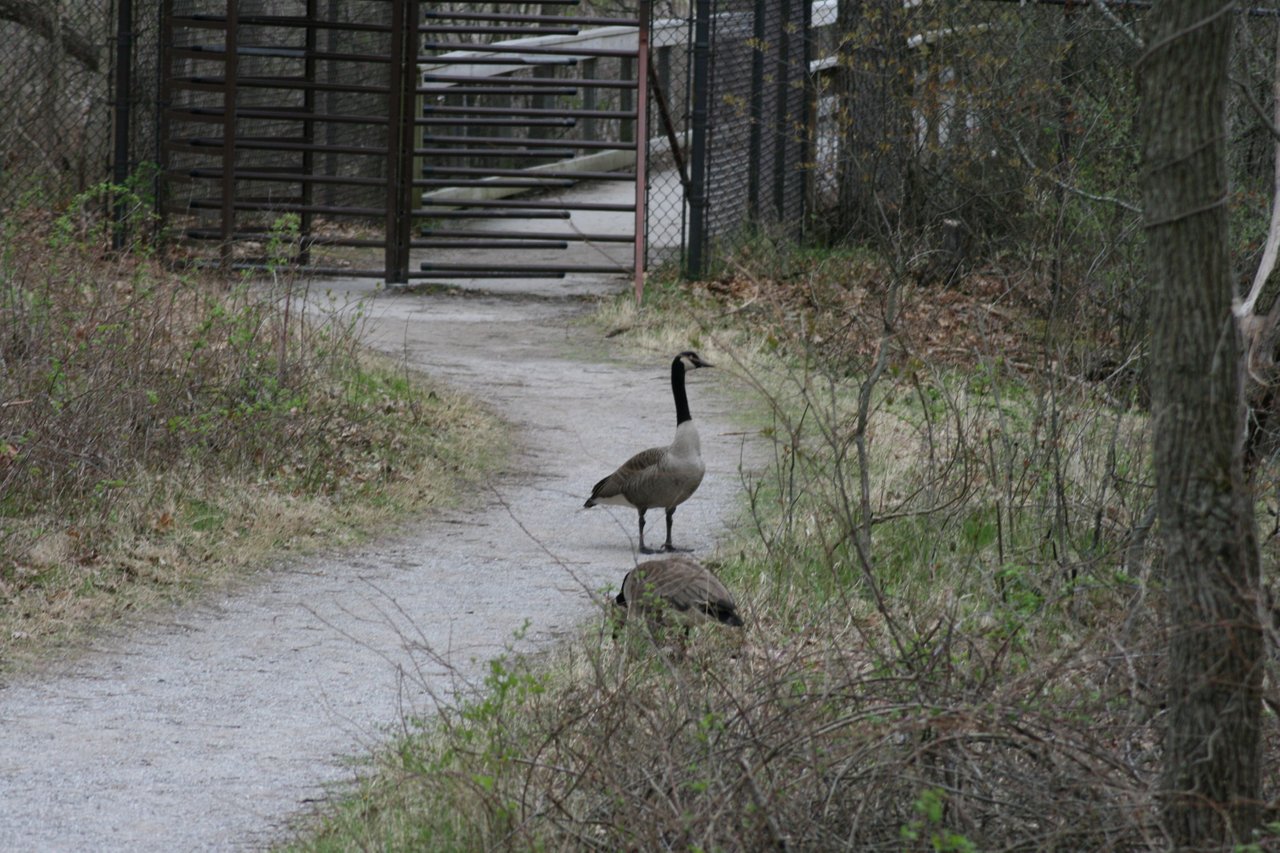 For my most recent walk, I made my way back to one of my favorite local woods to see what fungi and wildlife may be taking advantage of the newfound warm weather. I was greeted by a few familiar faces, like woodpeckers, wildflowers, and turkeytail fungus, but I was also treated to few more rare sightings, including a few snakes and an endangered turtle species, Blanding's turtle.
Blanding's turtle (Emydoidea blandingii):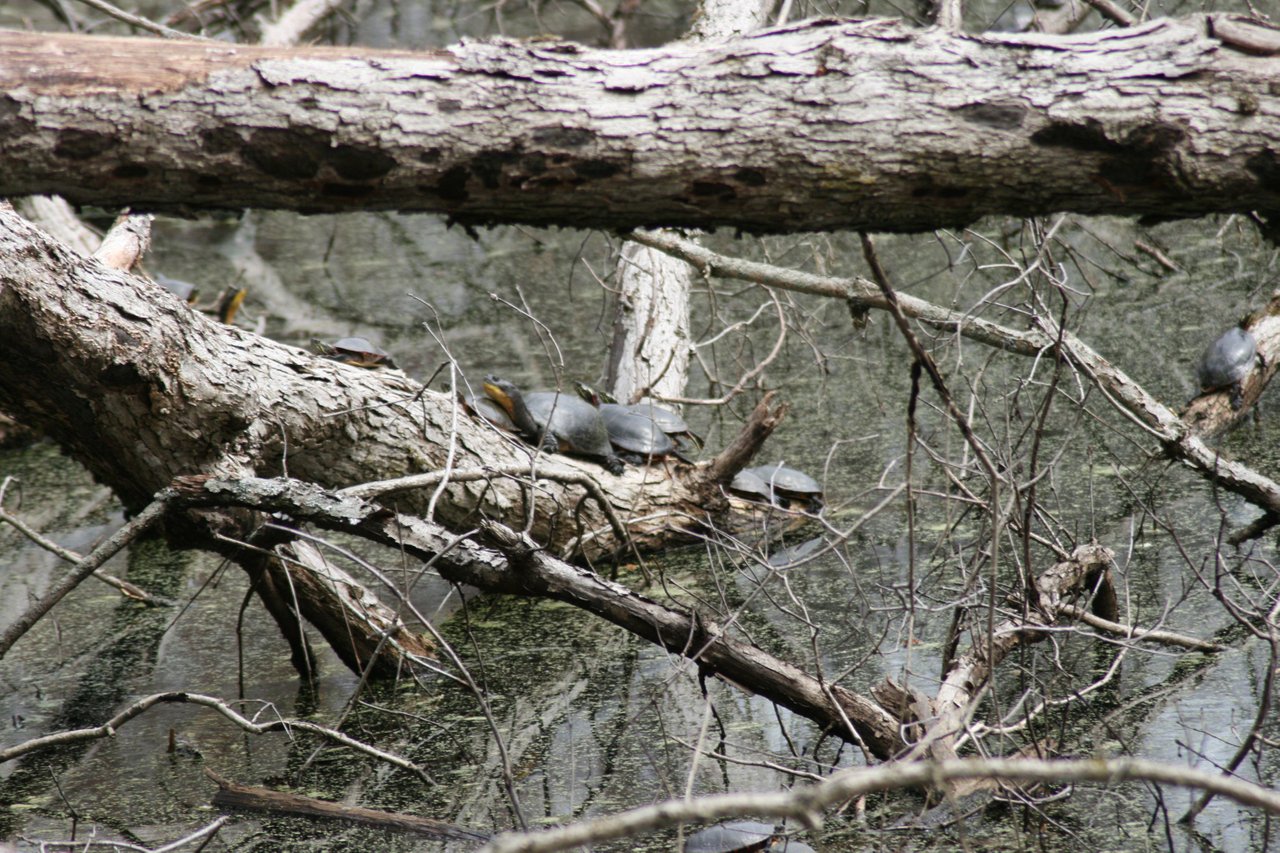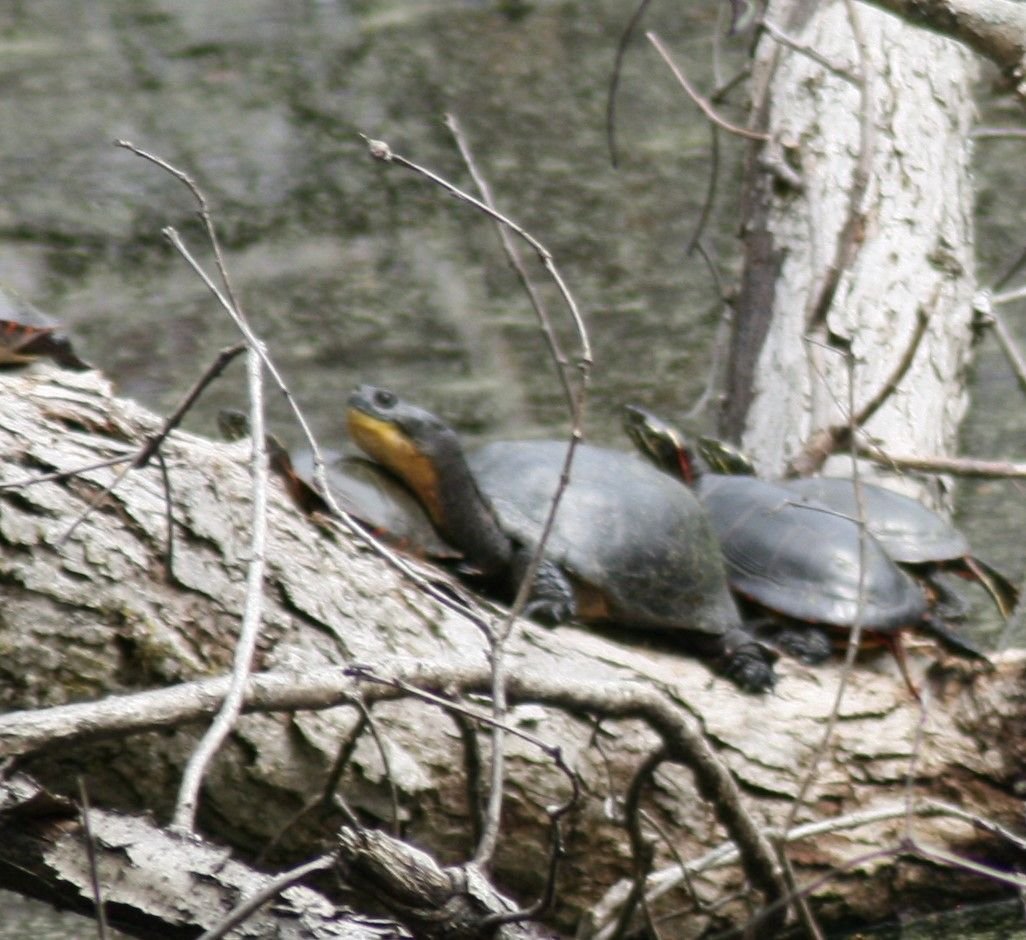 Blanding's turtle is a medium-sized aquatic turtle native to central and eastern North America, primarily around the Great Lakes region. This turtle species has a dome-shaped shell often flecked with yellow to white markings against a dark background. It also possesses a yellow chin and throat as well as a mouth with upturned corners that give the turtle the appearance that it is perpetually grinning.
Blanding's turtle is considered to be a "Globally Endangered" species and is listed on the IUCN Red List (https://www.iucnredlist.org/species/7709/155088836#population). In the US state of Michigan, where I live, it is also a fully protected "special concerns species," a status that makes it illegal to kill, take, trap, possess, buy, or sell any part of the species. Since they show little to no signs of aging and can continue to reproduce well into their 80s and 90s, it is a species of particular note when it comes to longevity research (sources: https://en.wikipedia.org/wiki/Blanding%27s_turtle and https://mnfi.anr.msu.edu/species/description/11490)
Other than the Blanding's turtle, a few other reptile/amphibian species that I came across include painted turtles, green frogs, northern ribbon snakes, and a common watersnake.
(Melanistic) Common watersnake (Nerodia sipedon):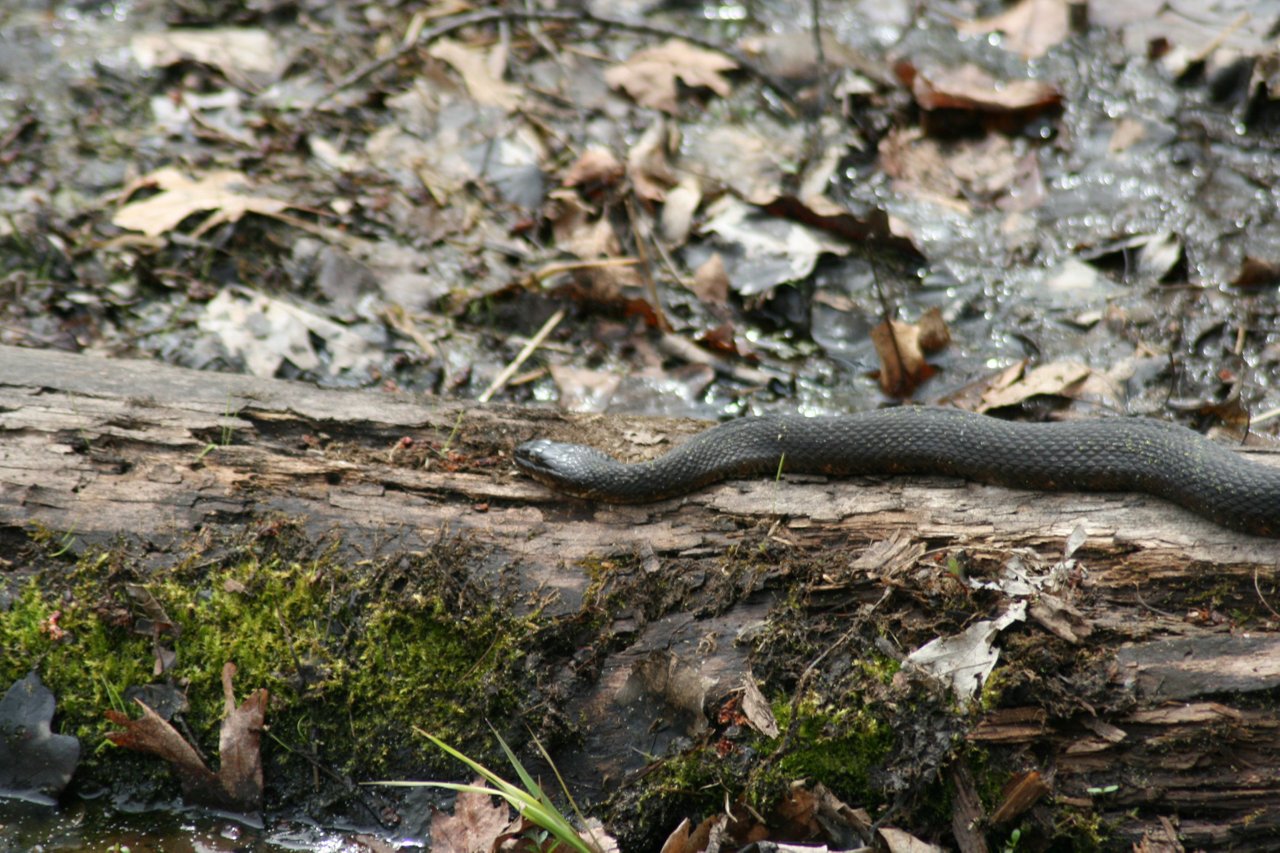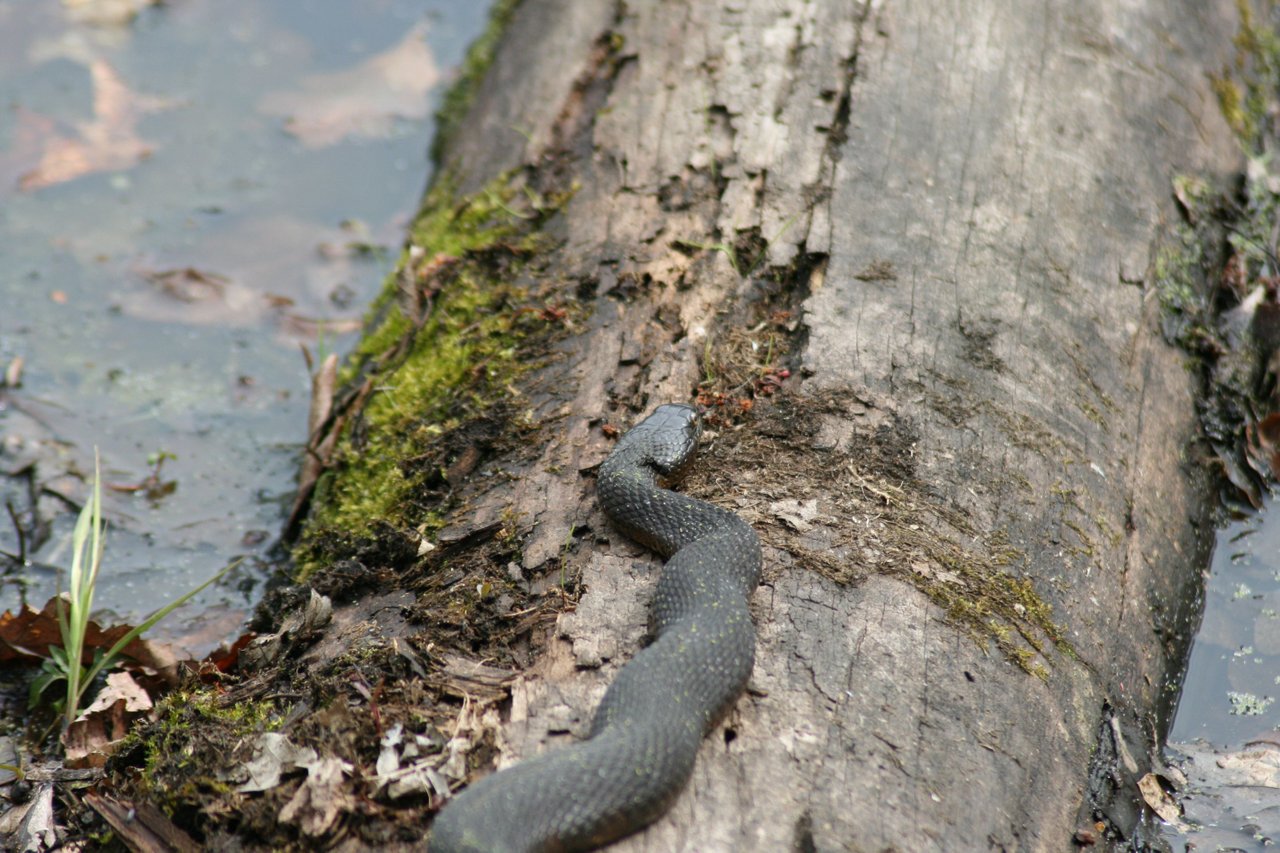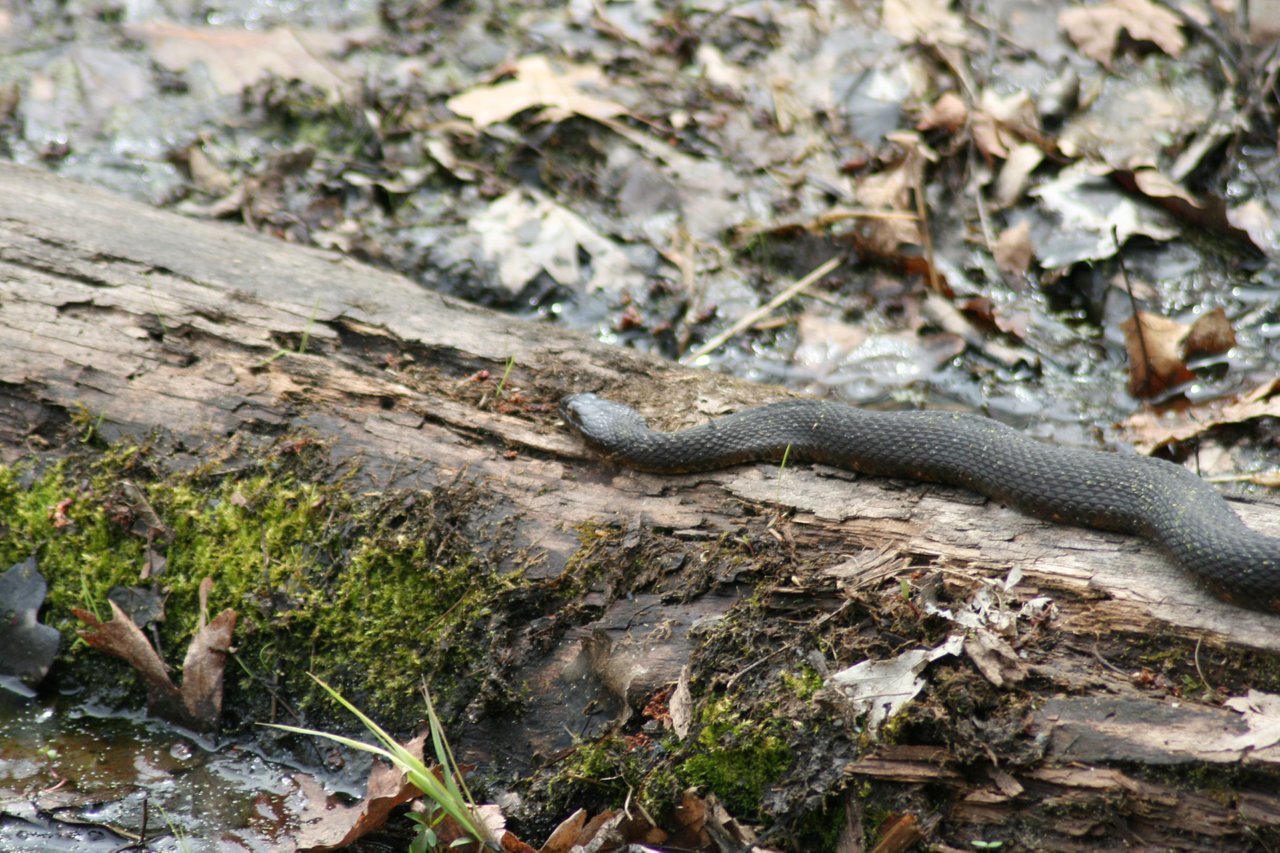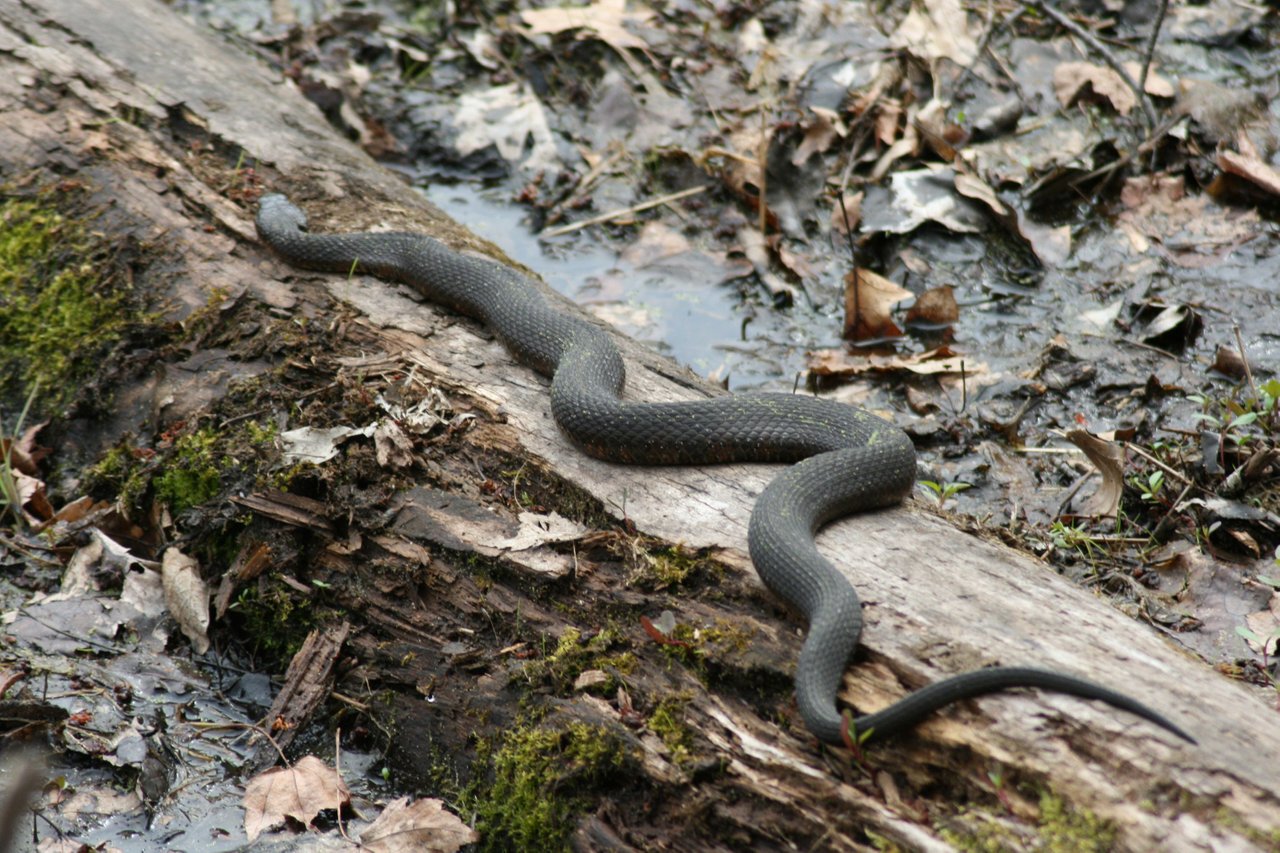 Eastern ribbon snake (Thamnophis saurita):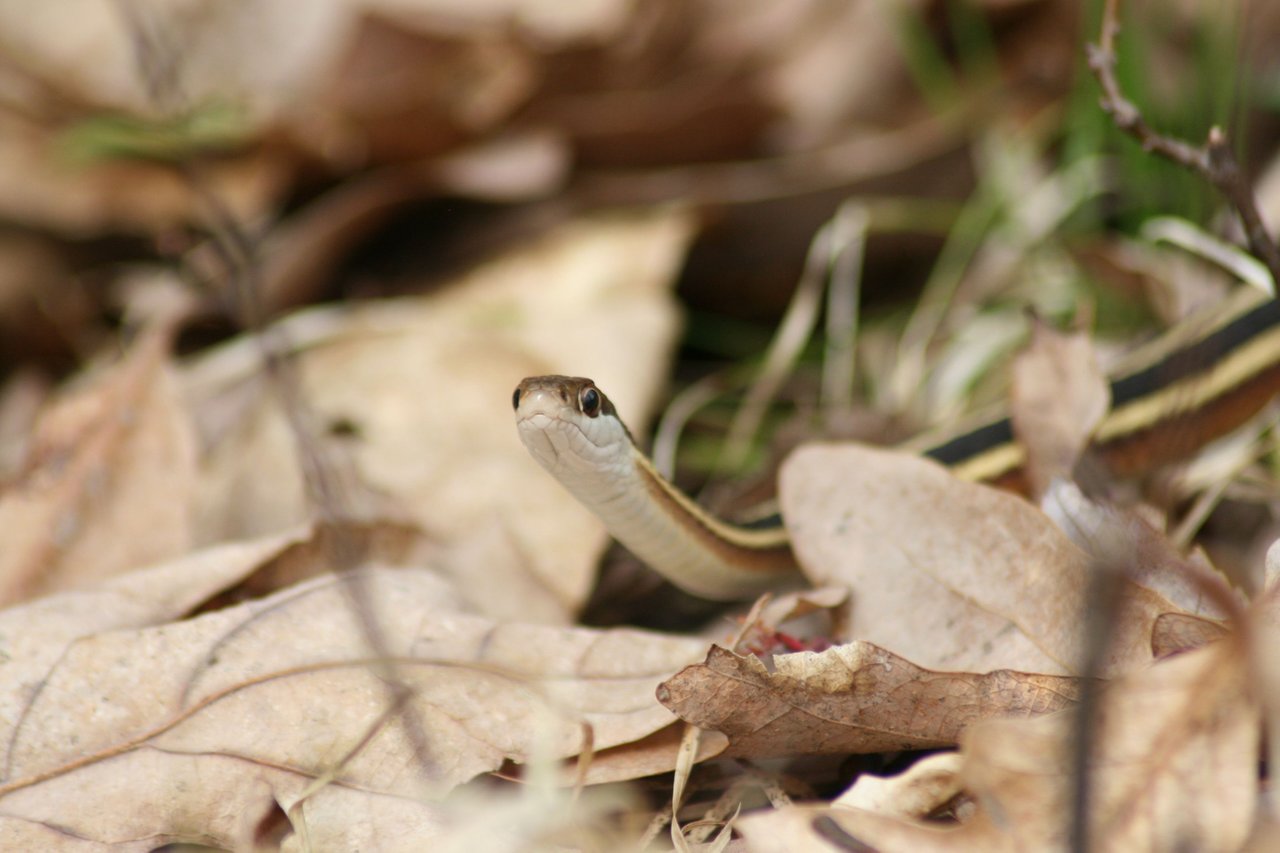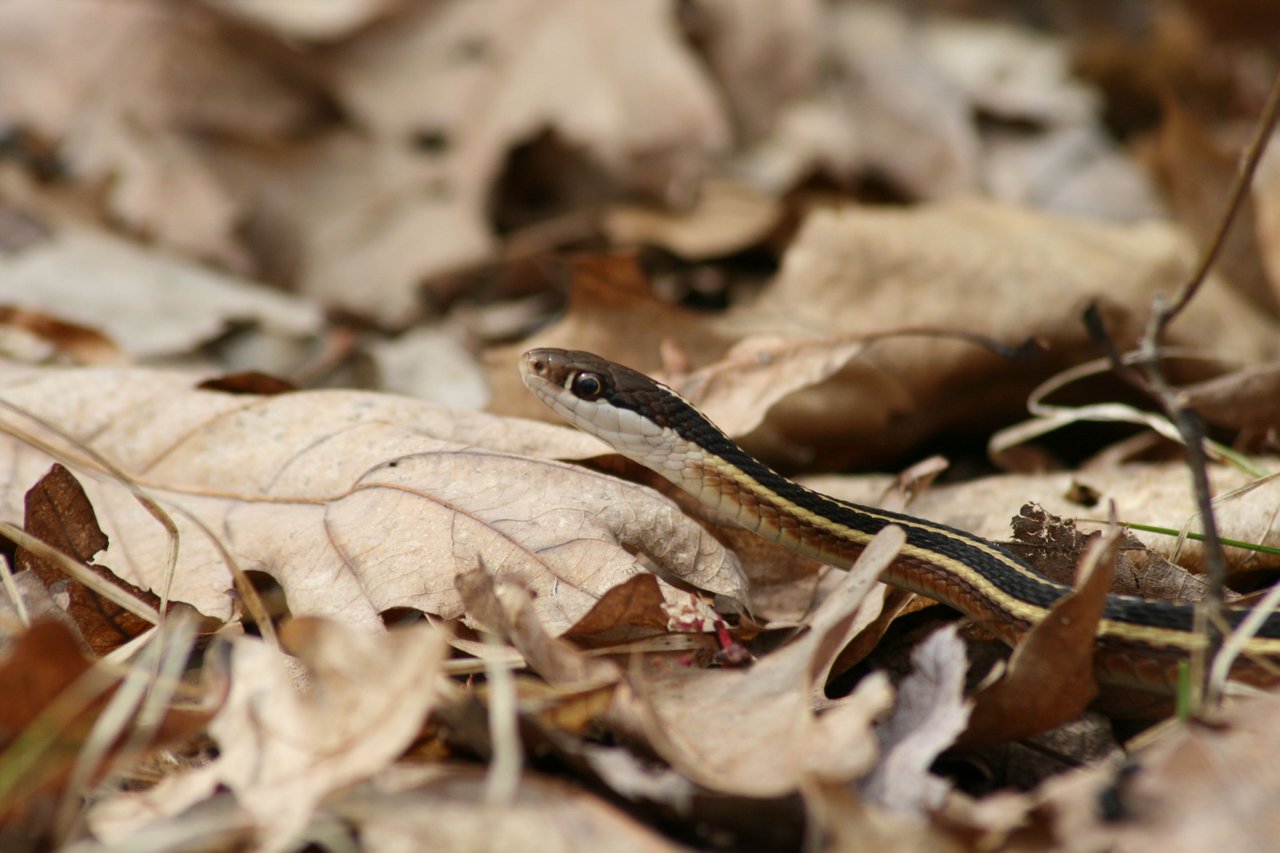 Painted turtle (Chrysemys picta):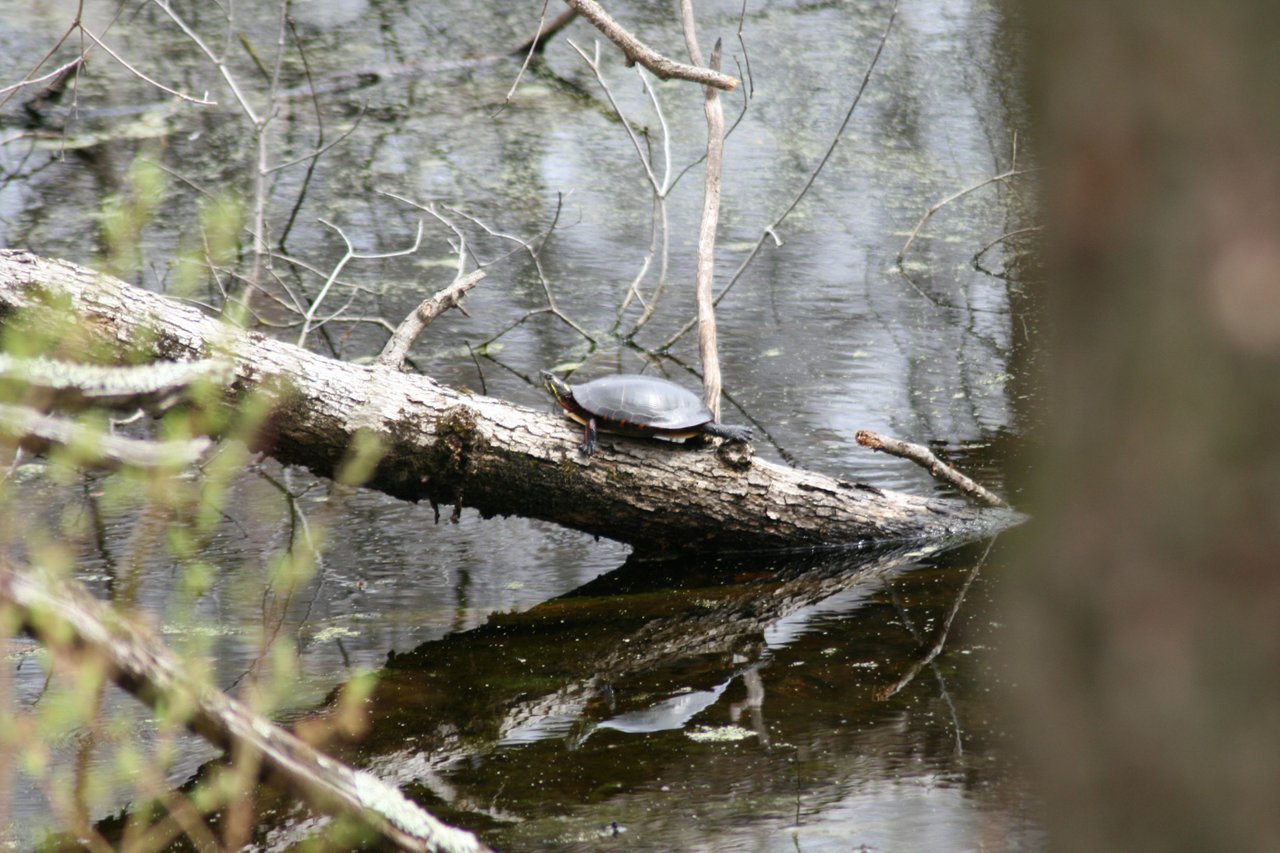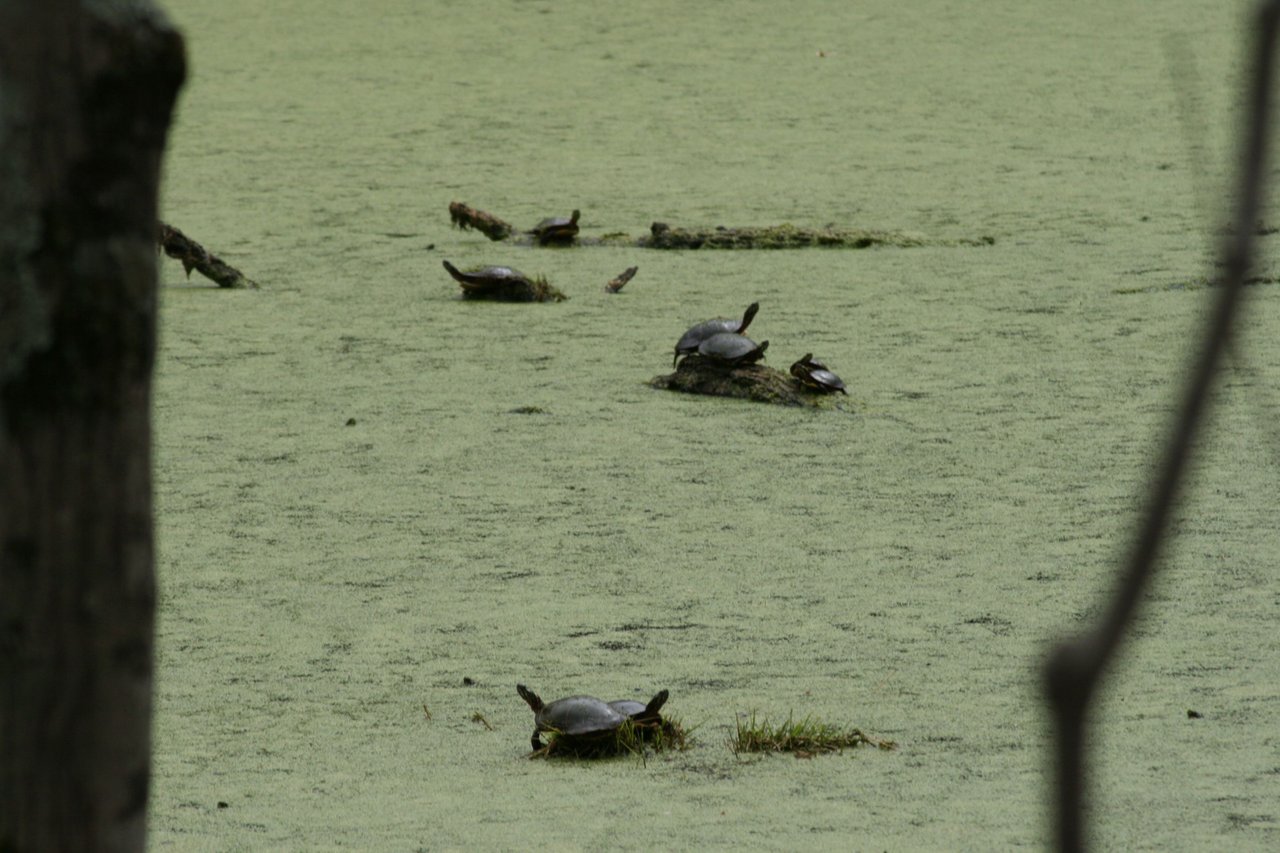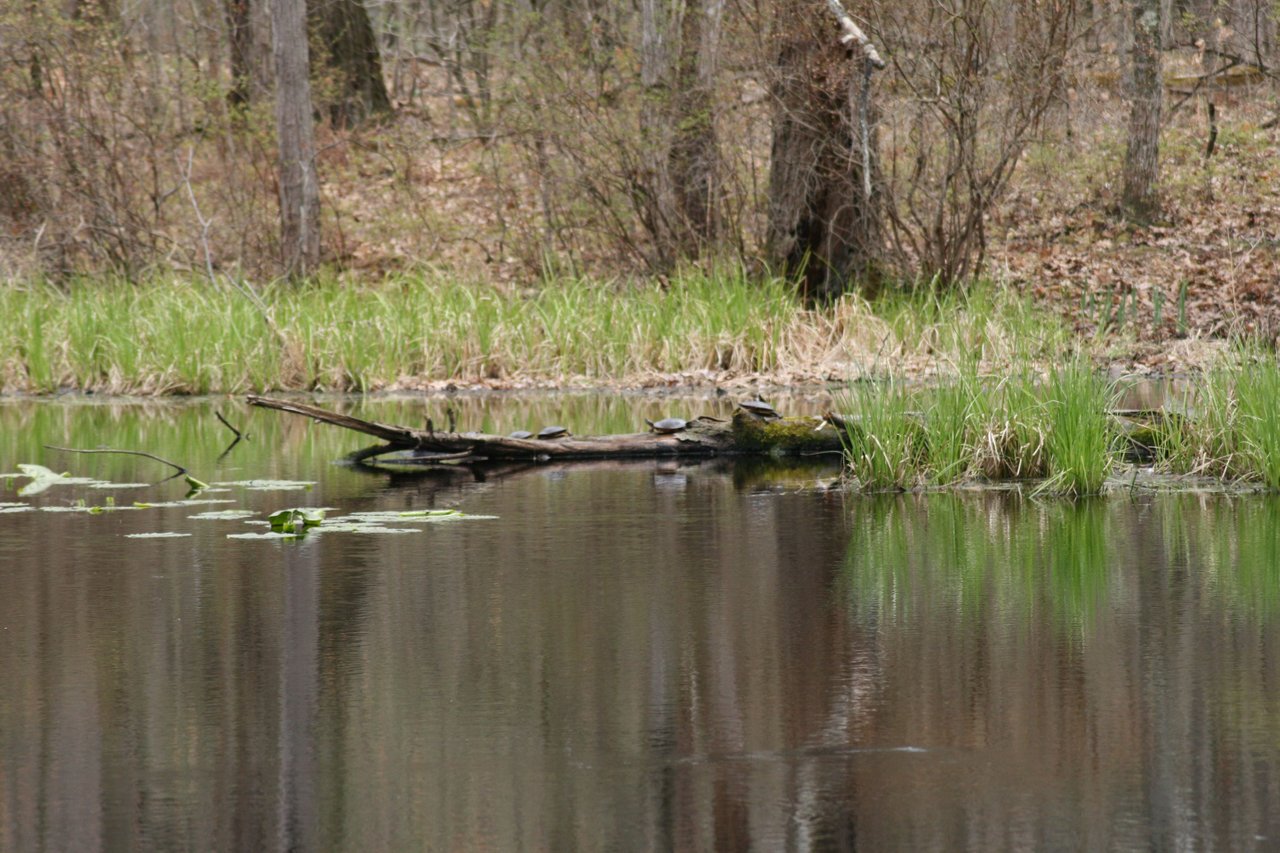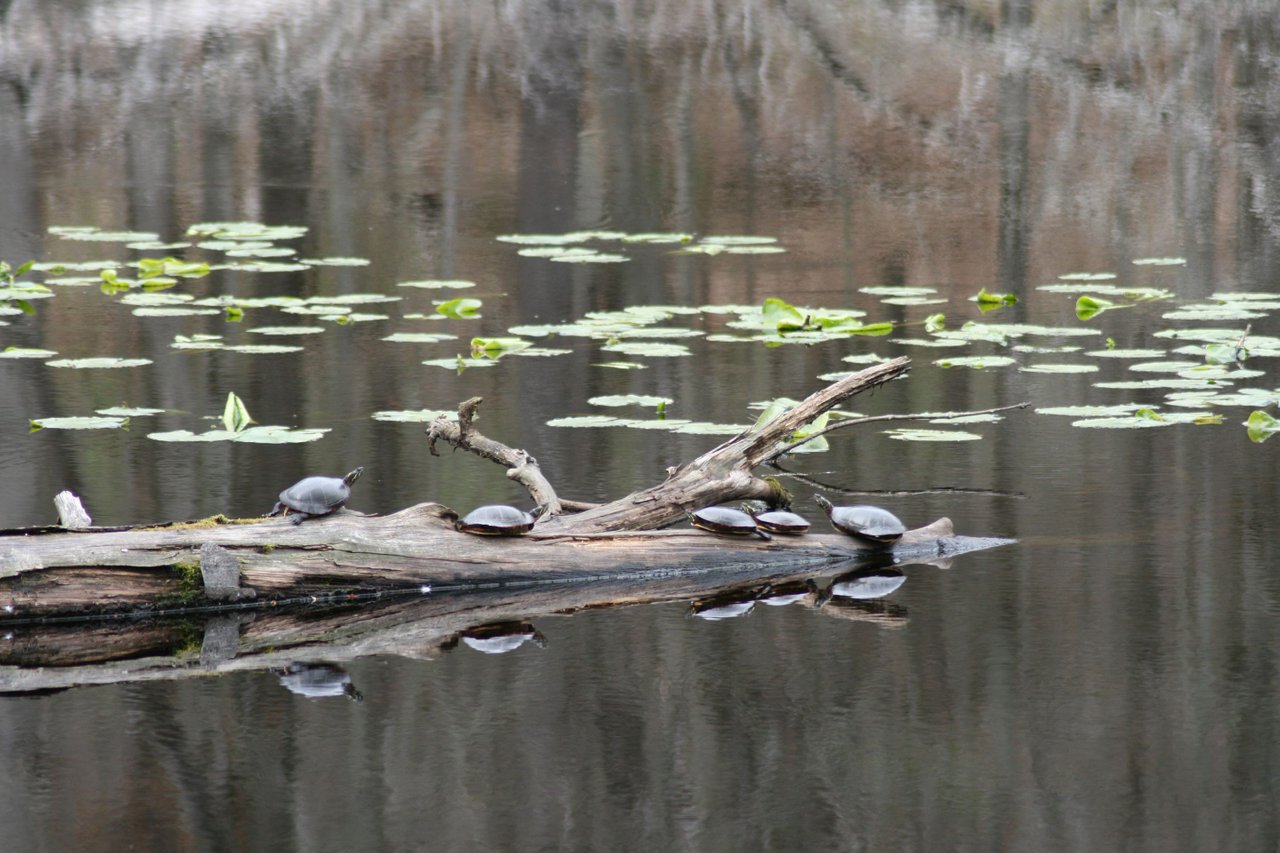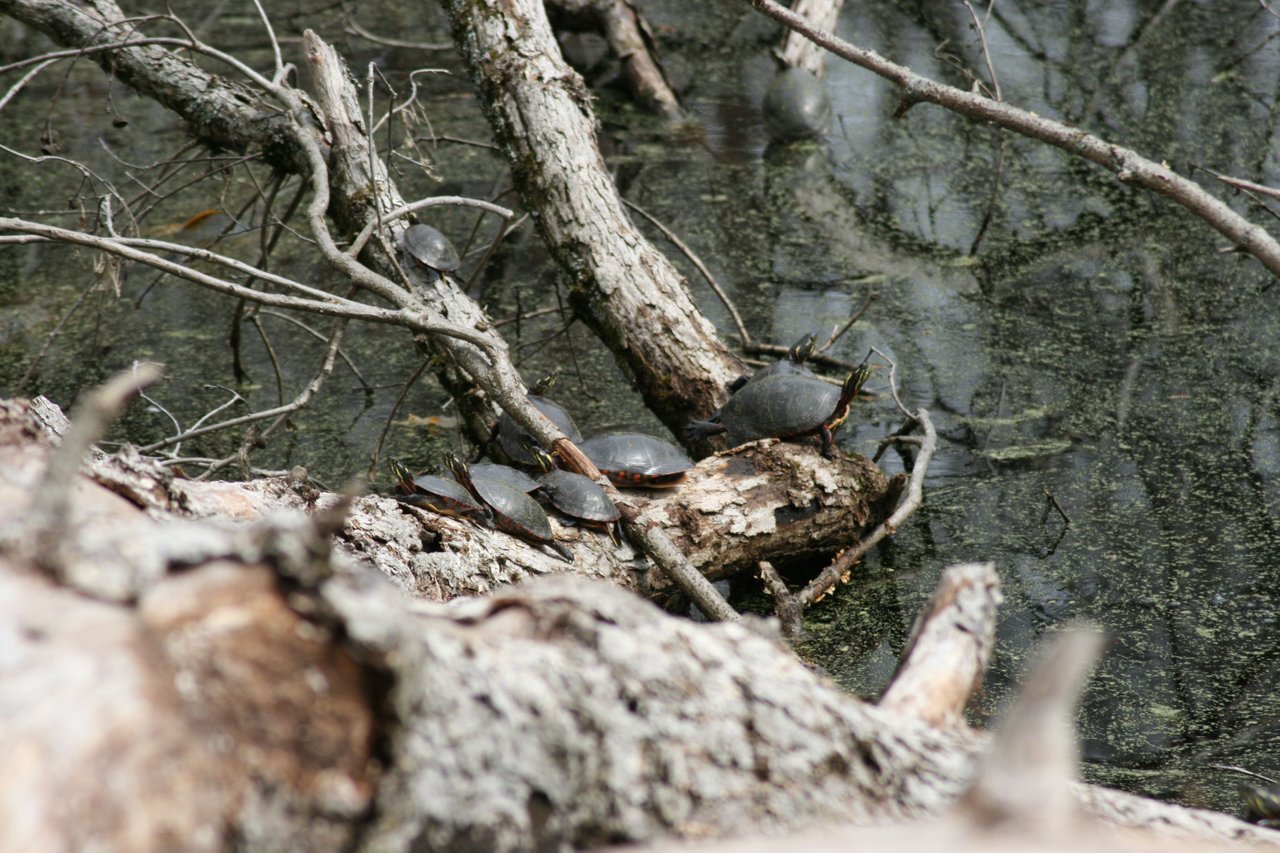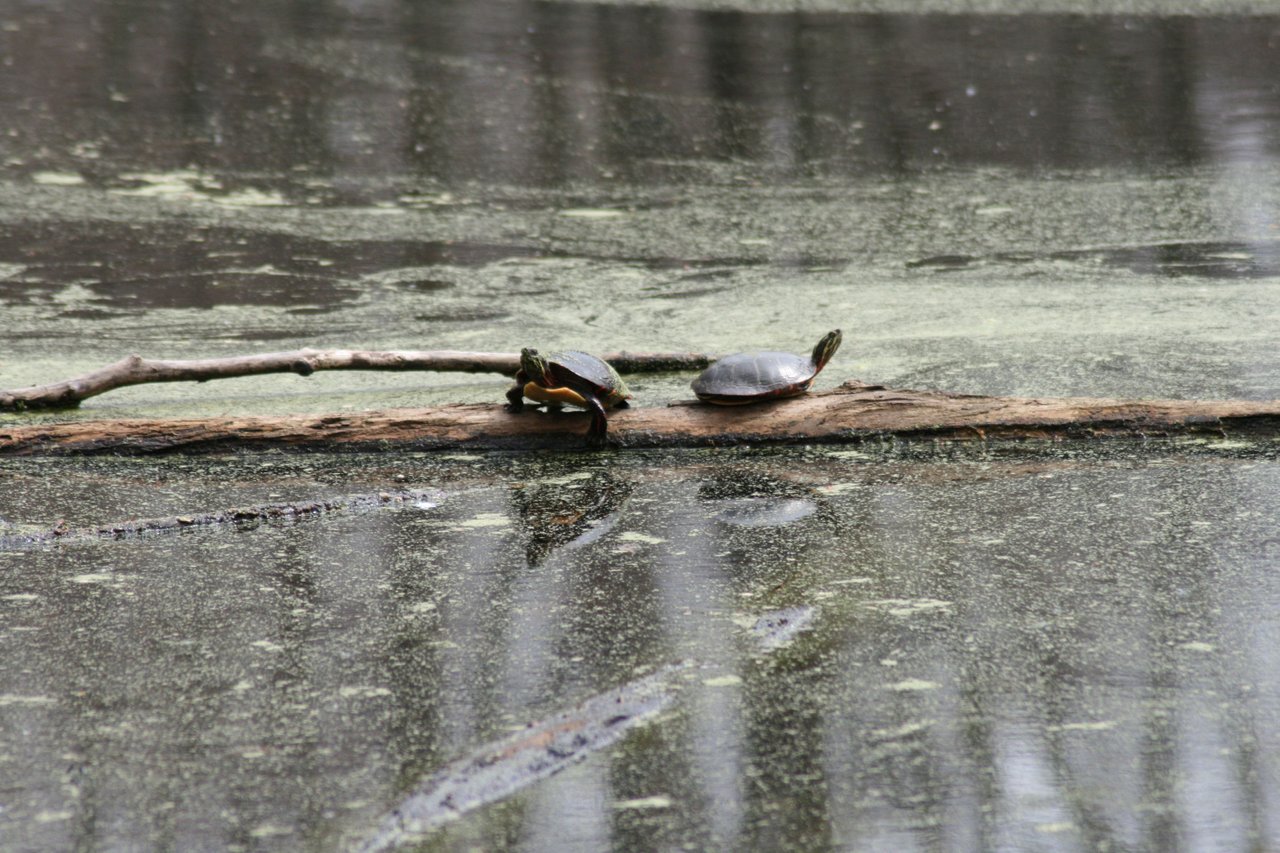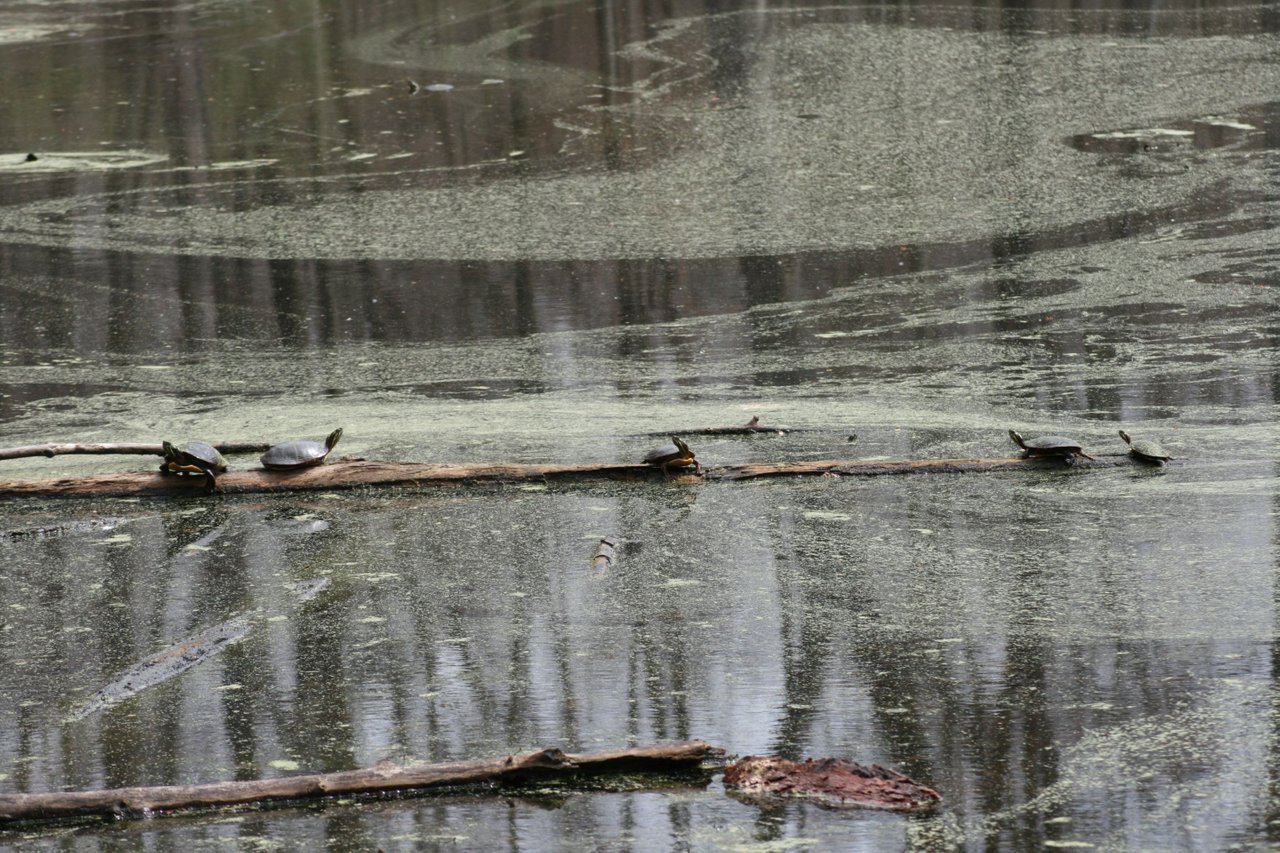 Green frog (Lithobates clamitans):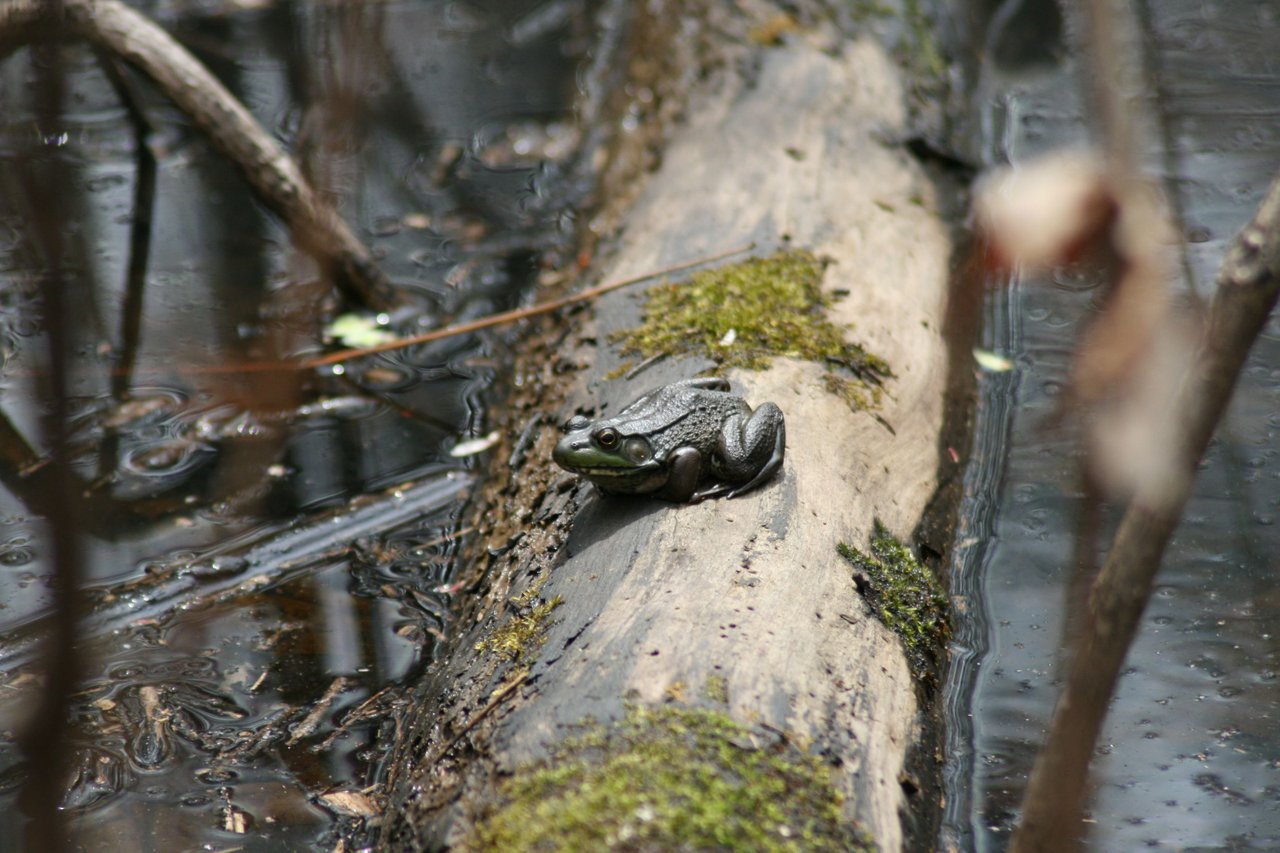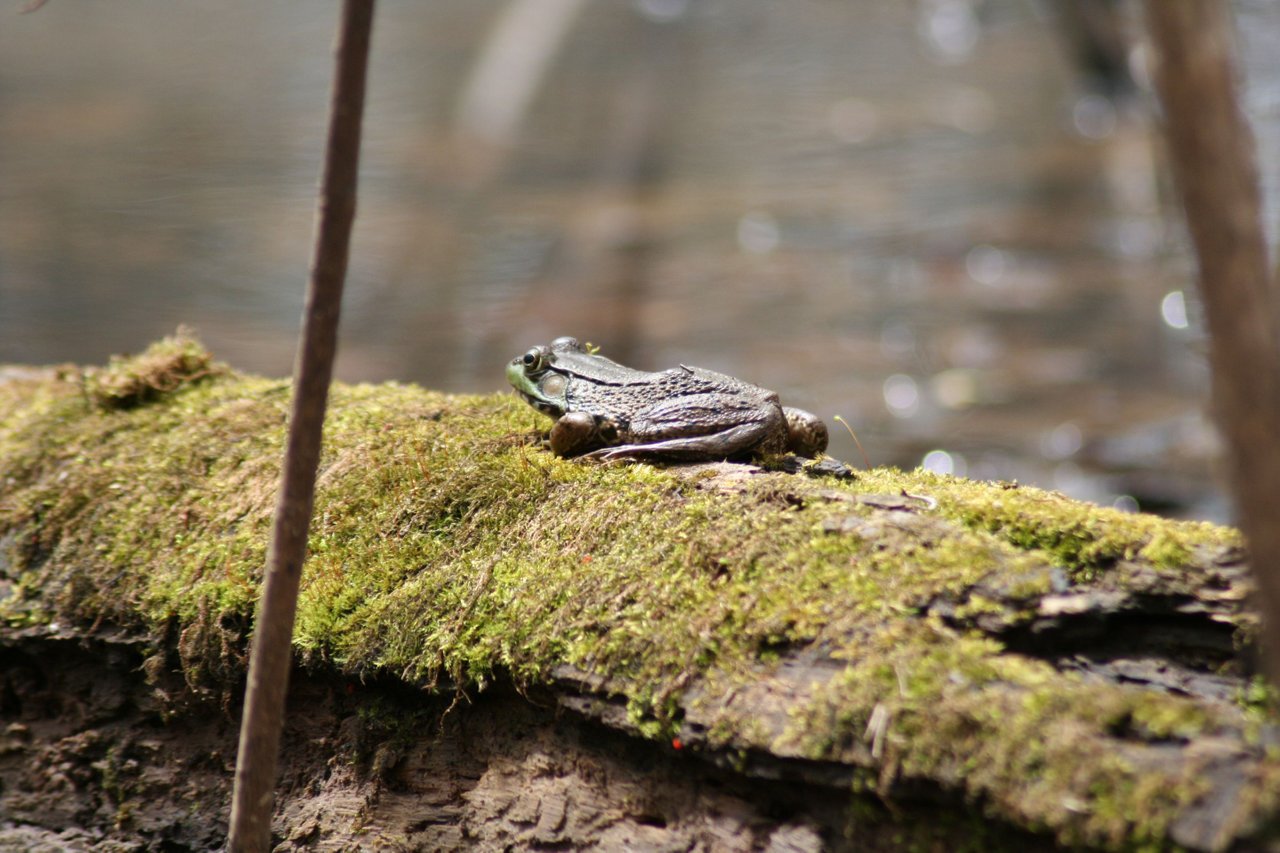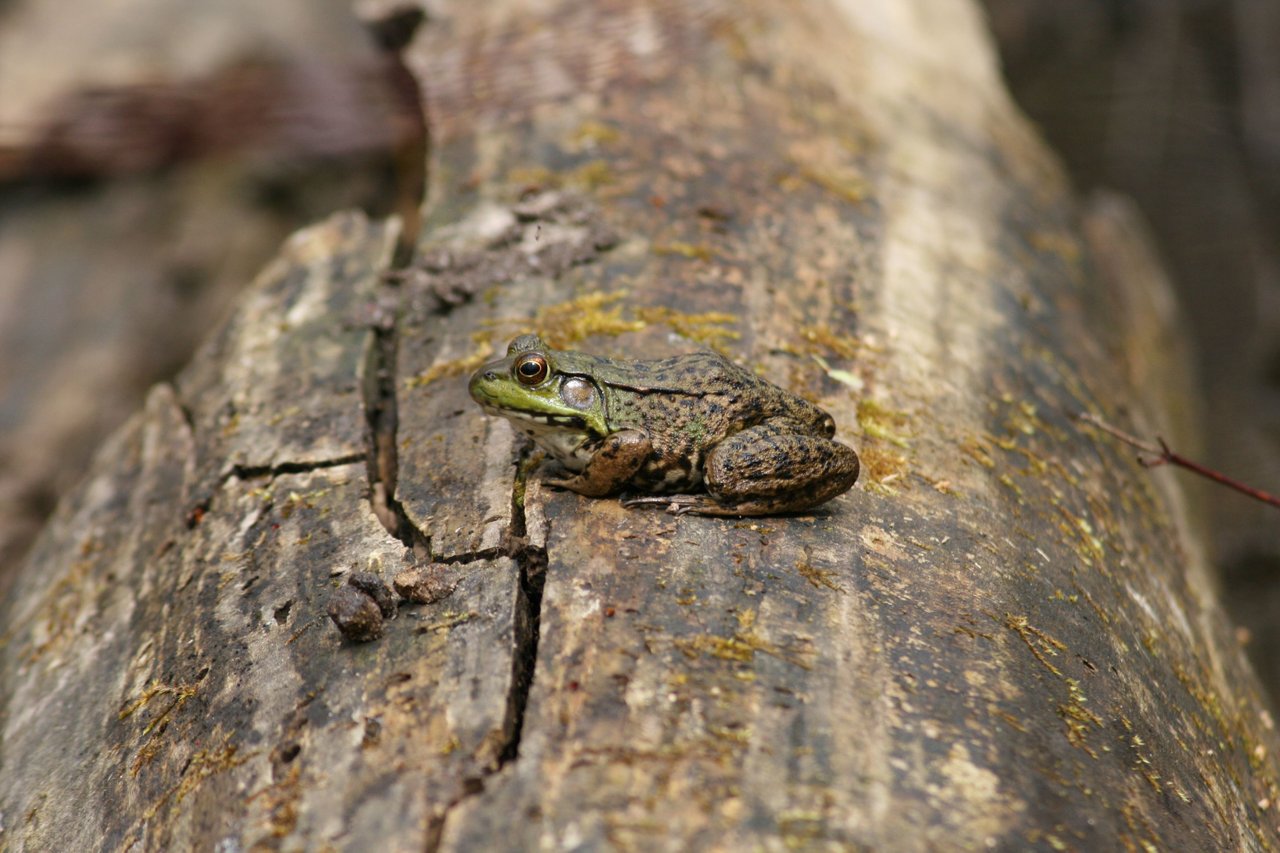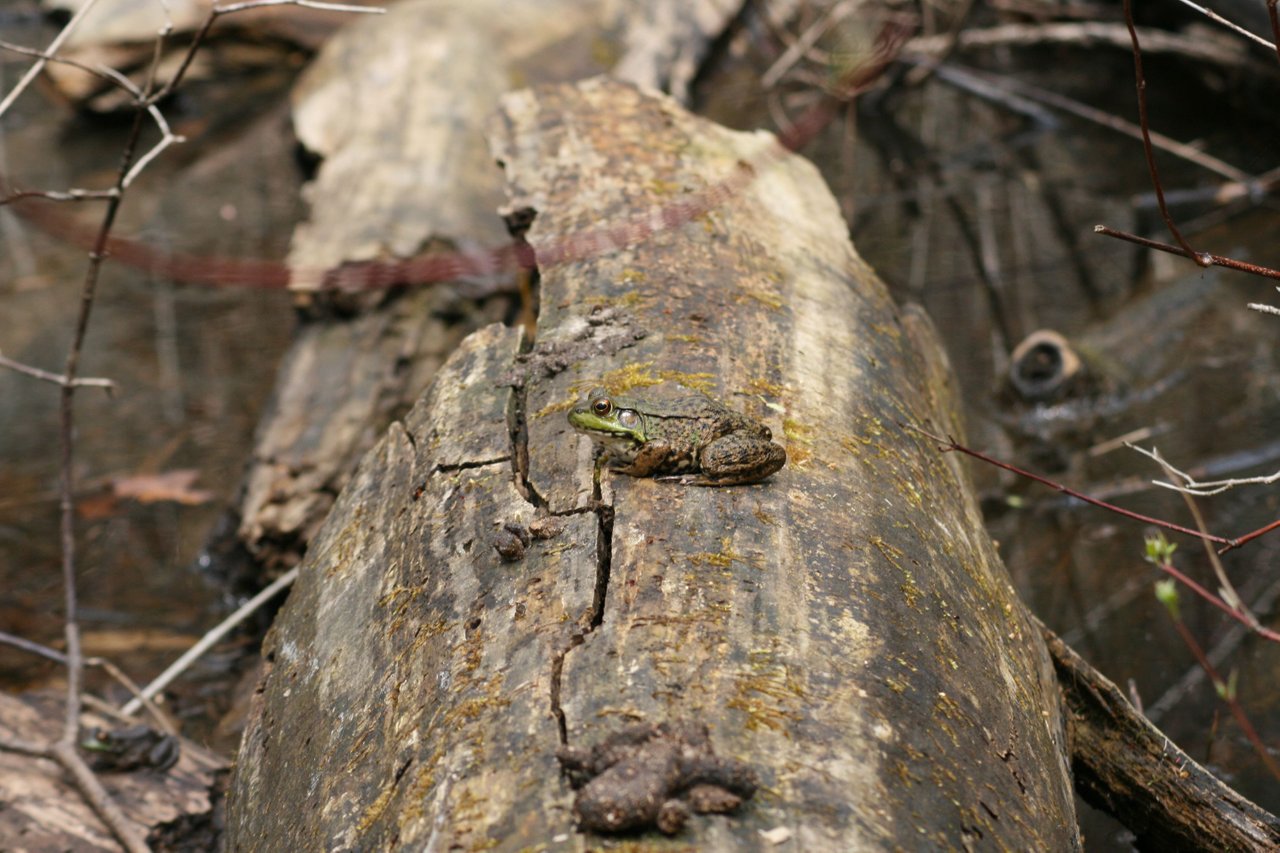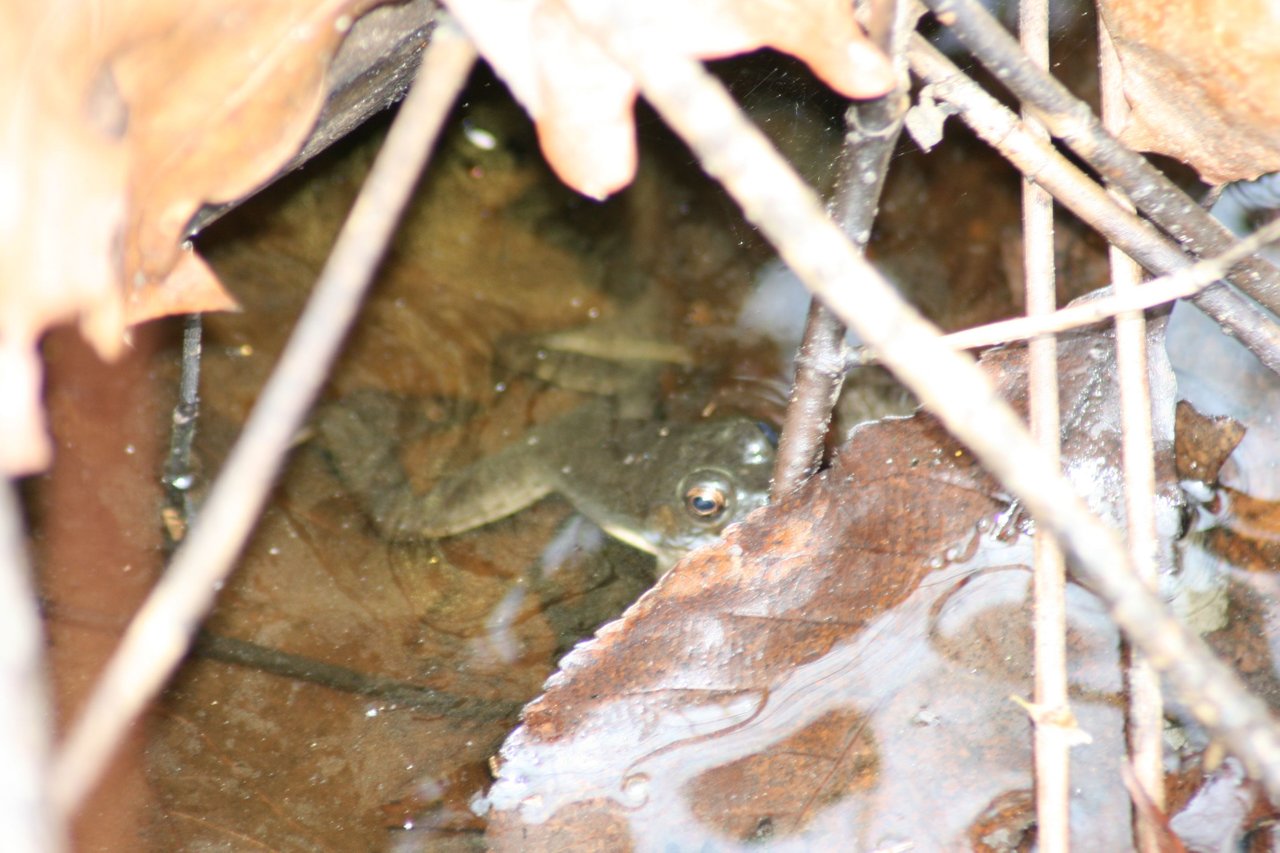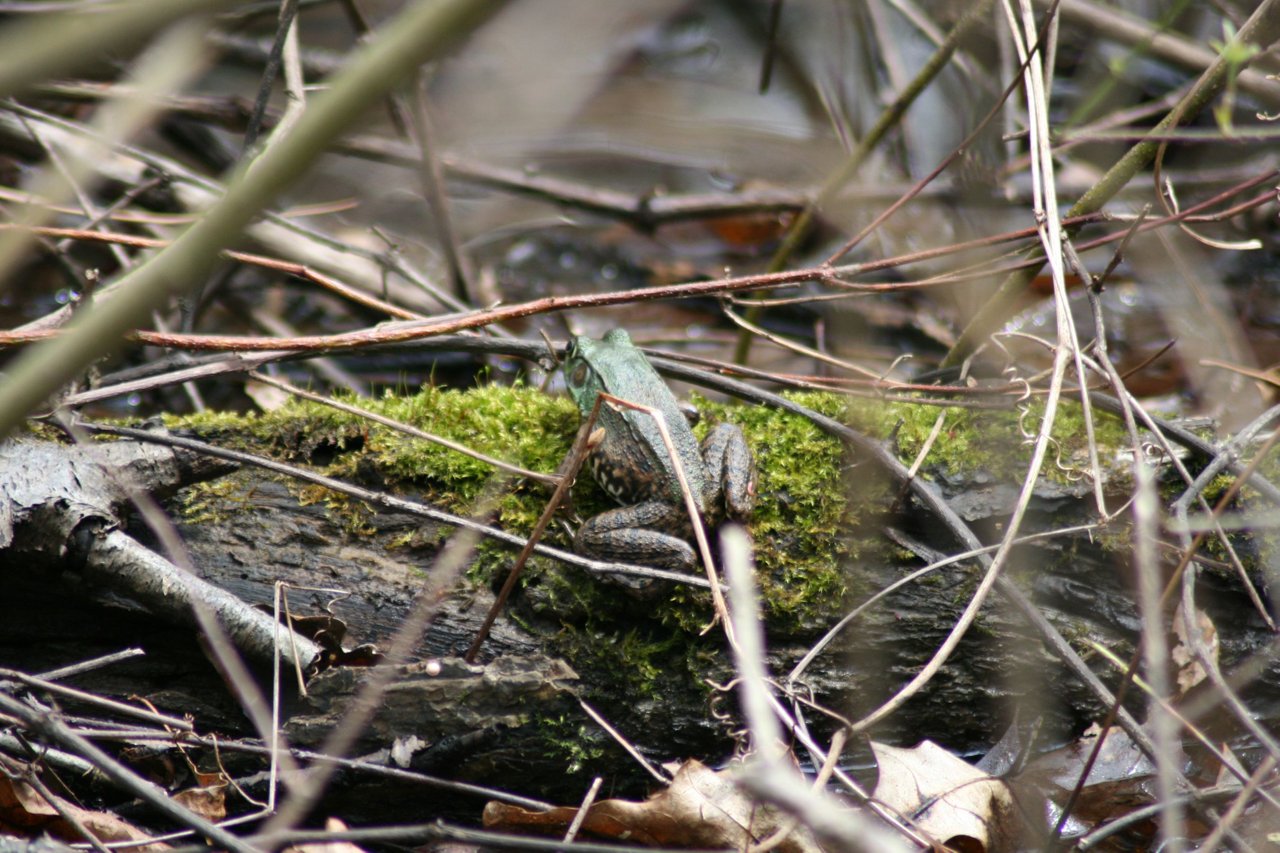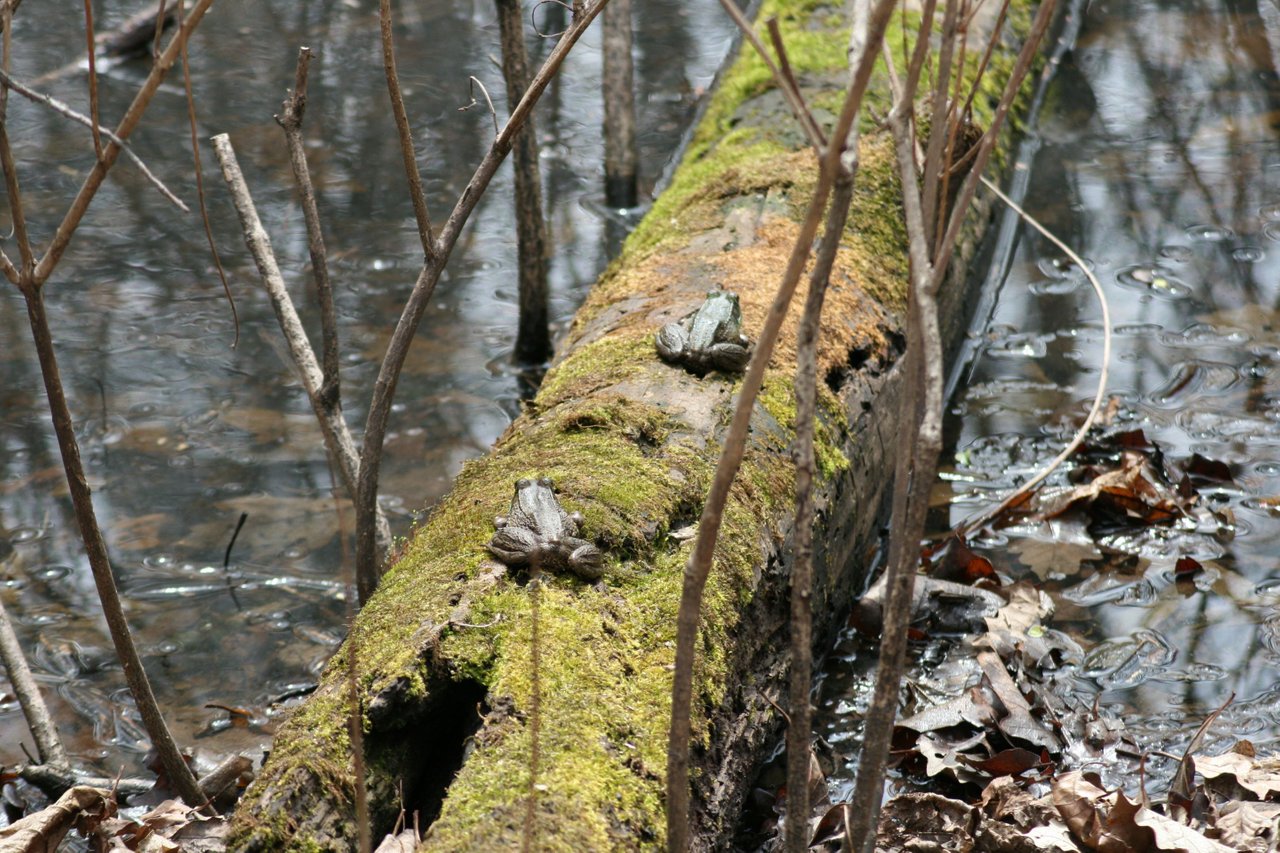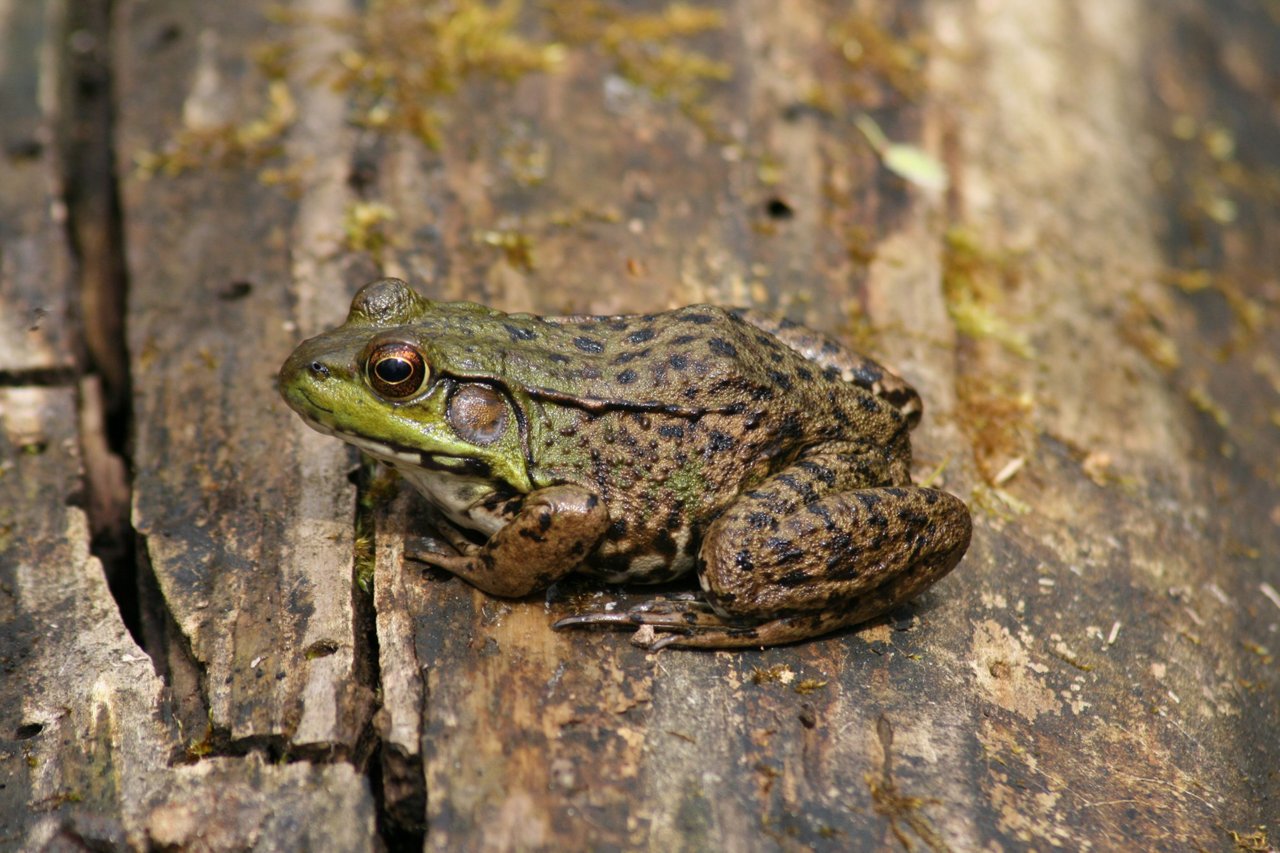 INSECTS:
Carpenter ants (Camponotus sp.):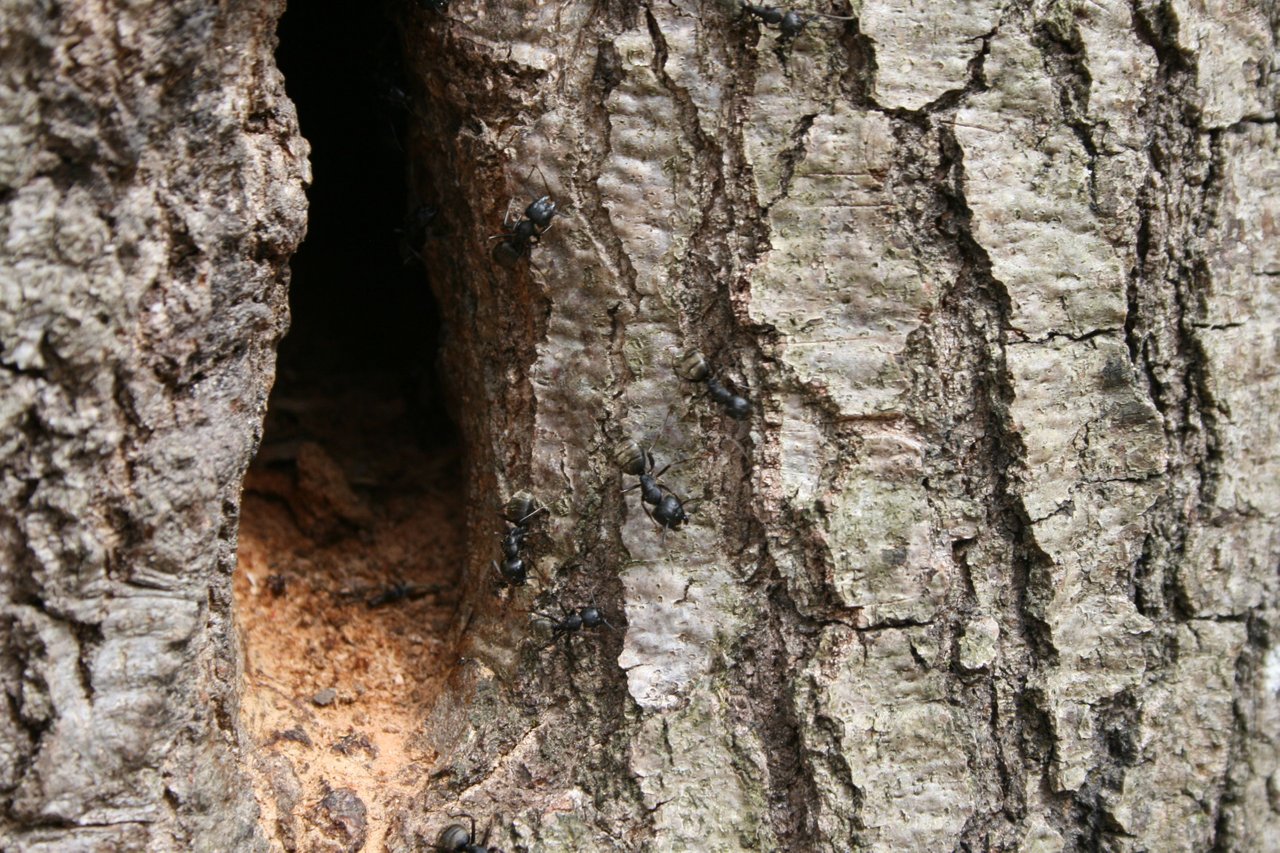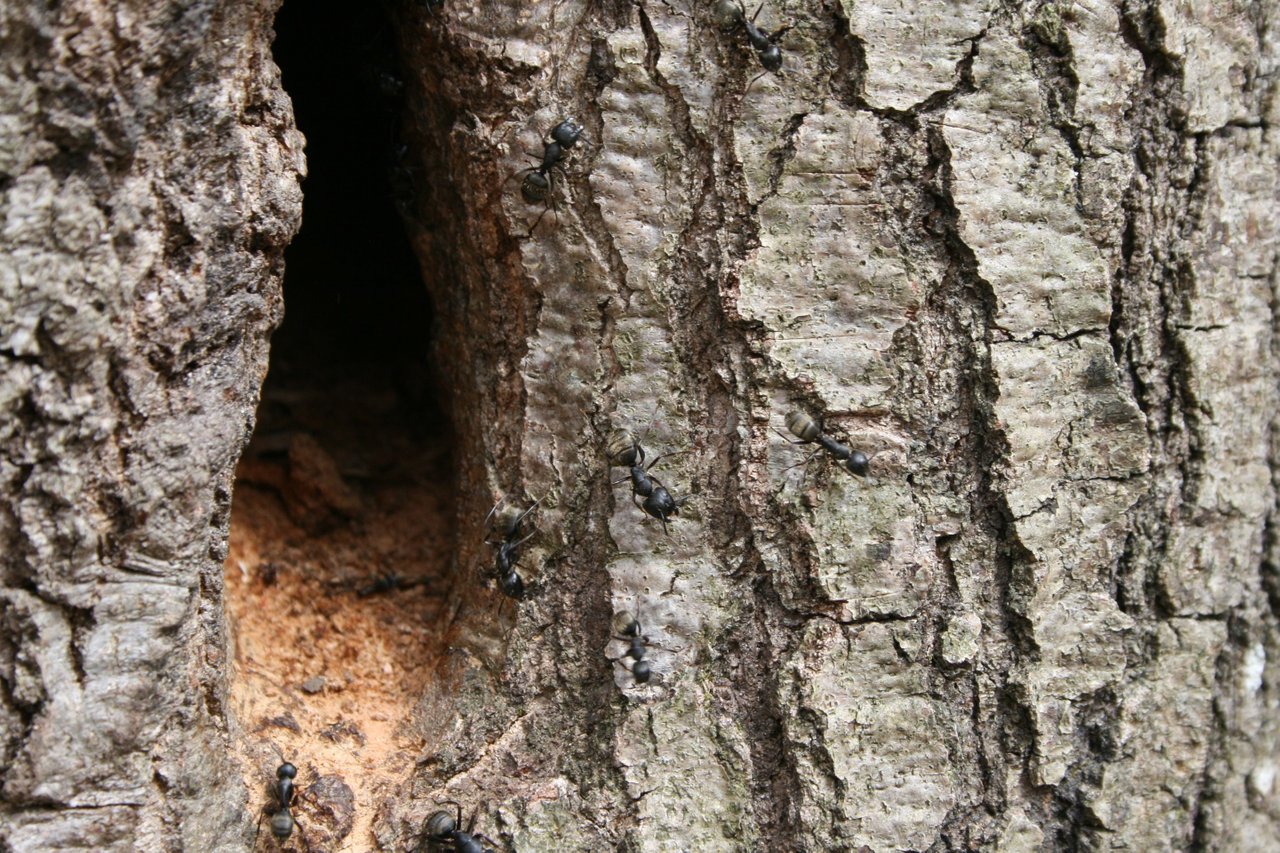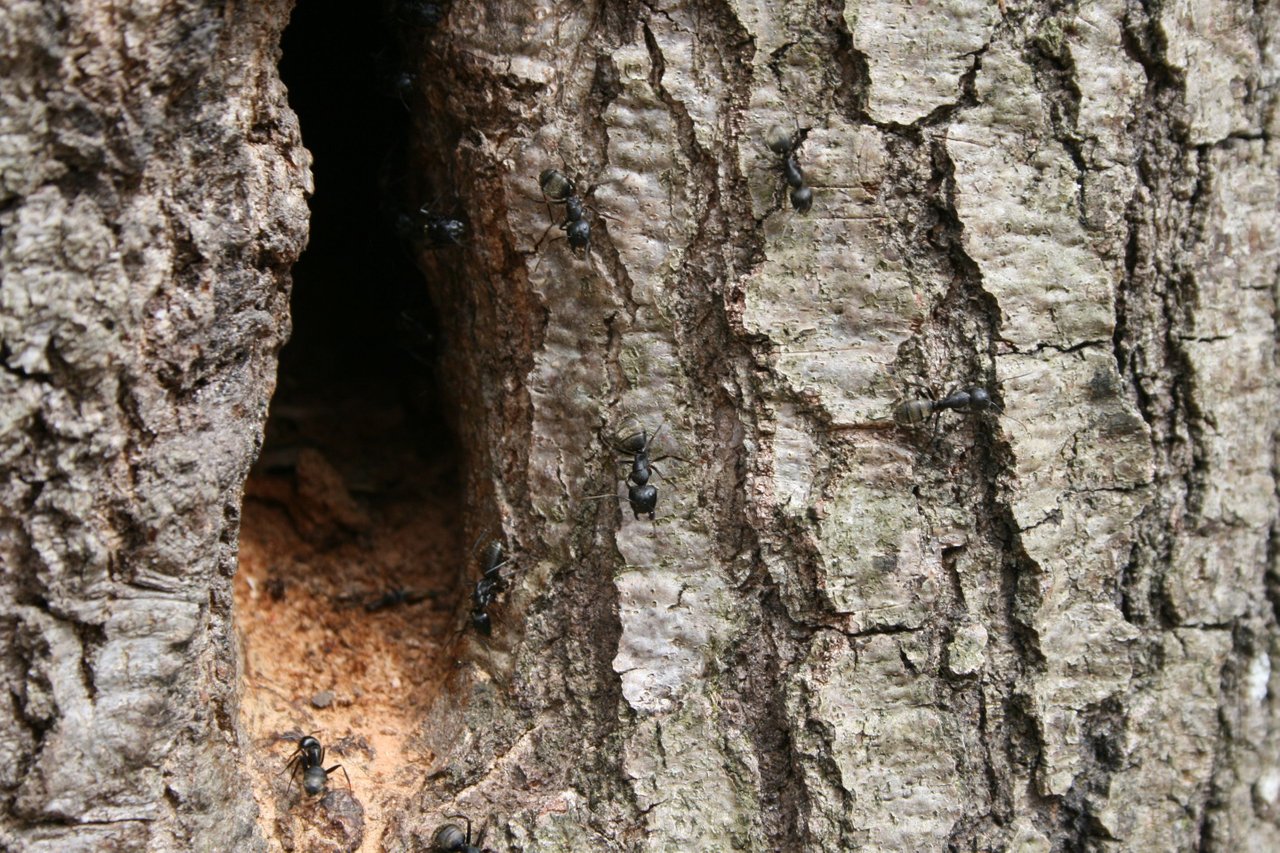 BIRDS:
Pileated woodpecker (Dryocopus pileatus):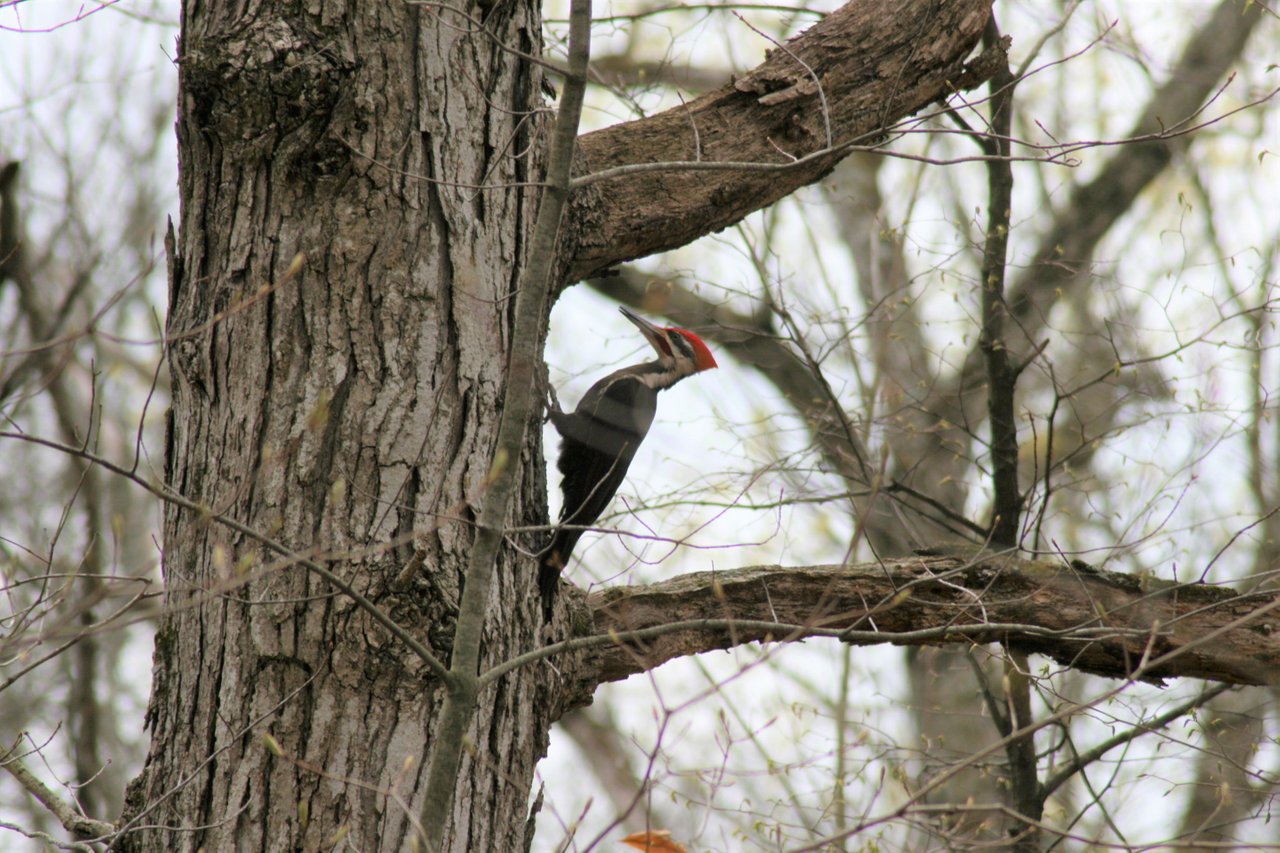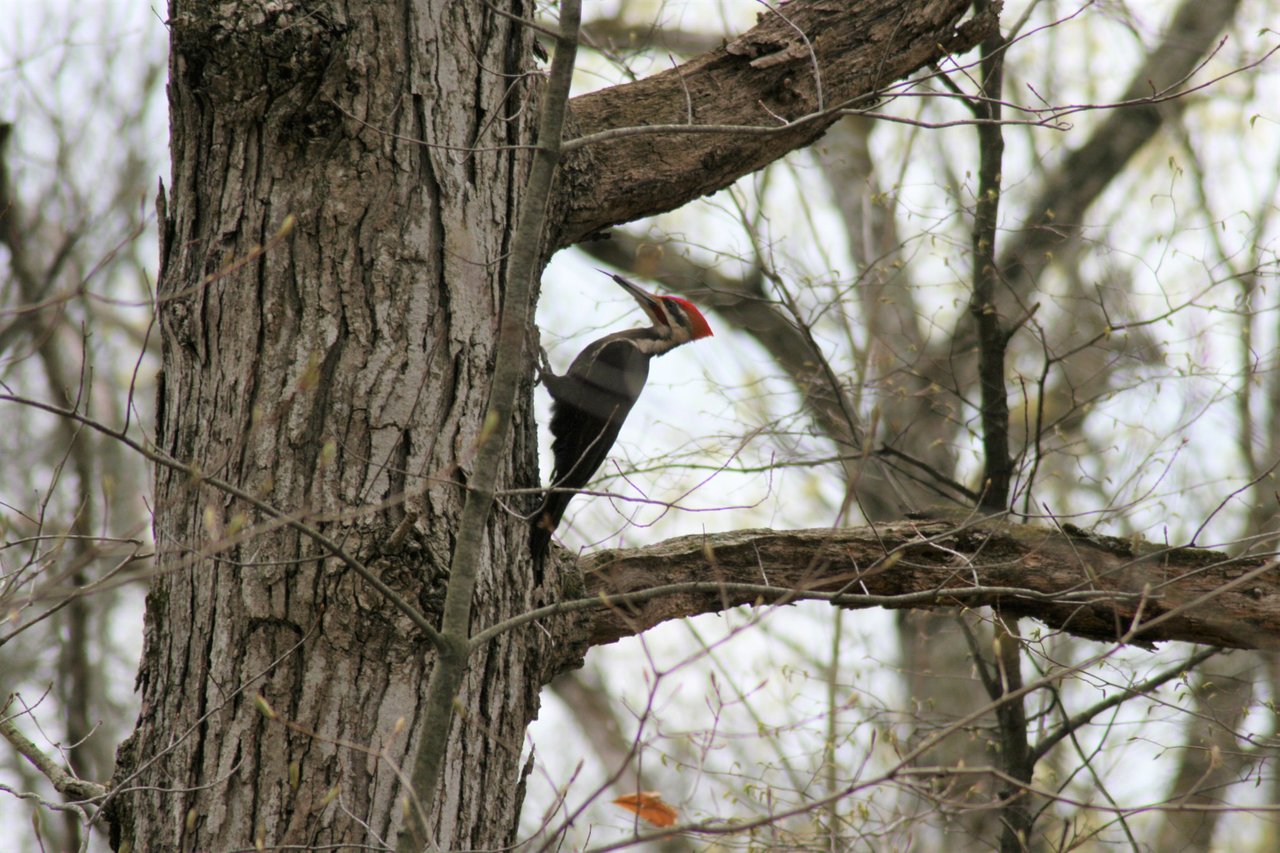 Northern cardinal (Cardinalis cardinalis):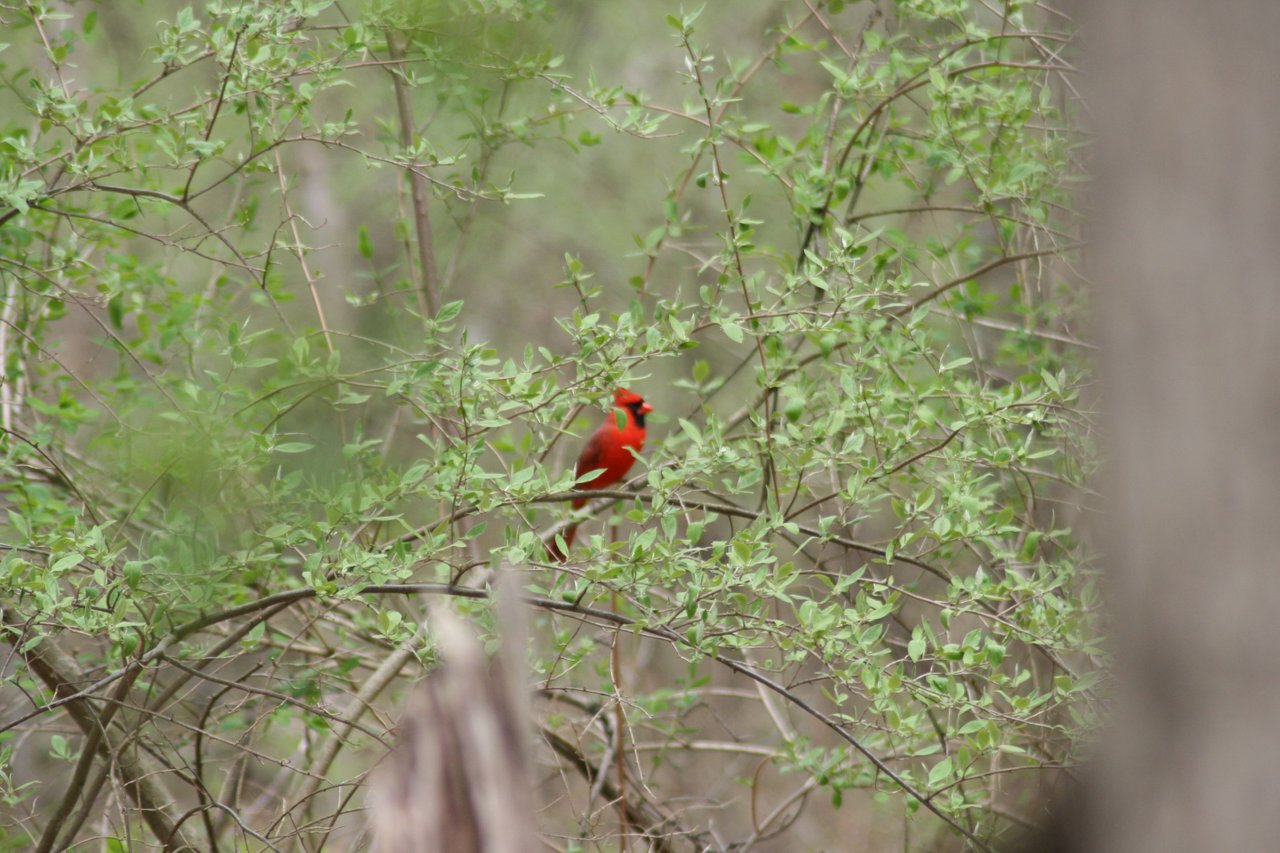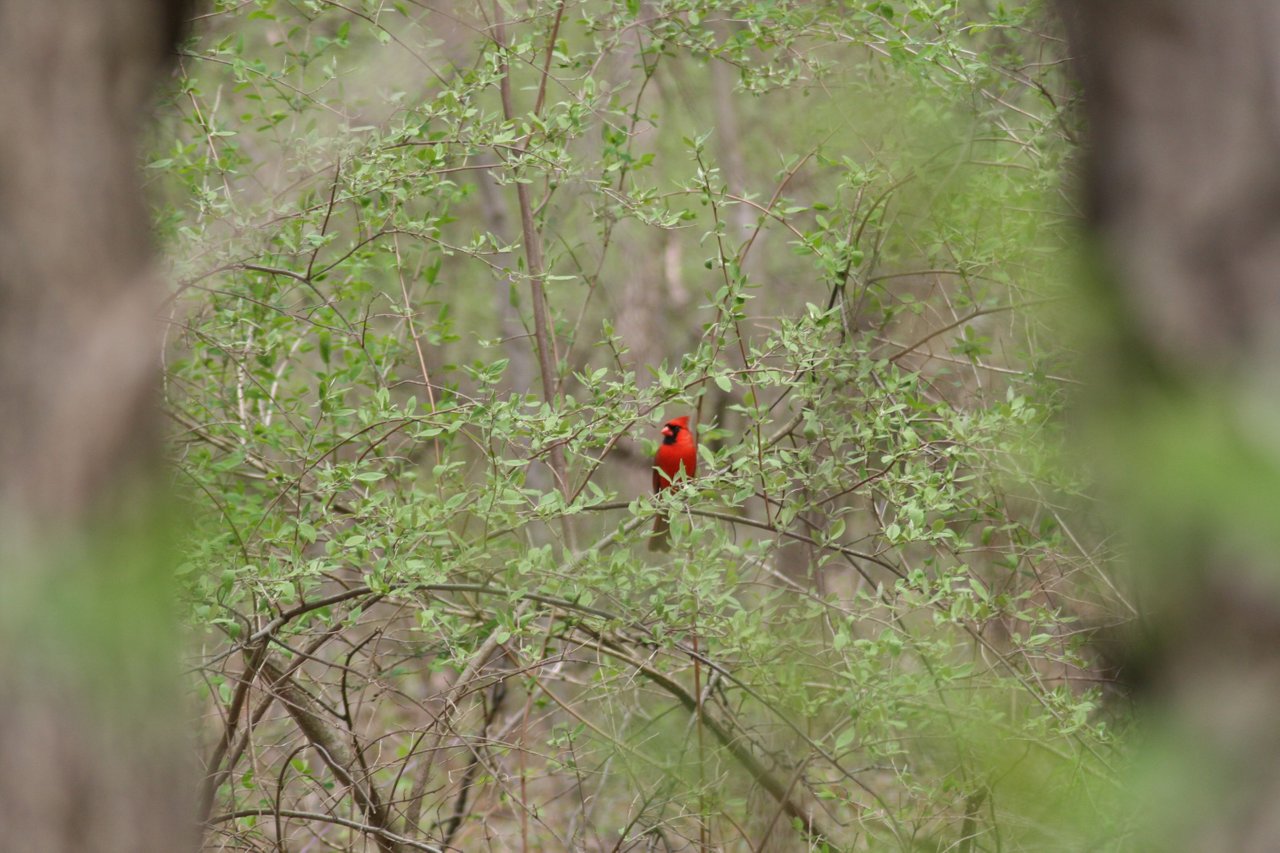 Mallard (Anas platyrhynchos):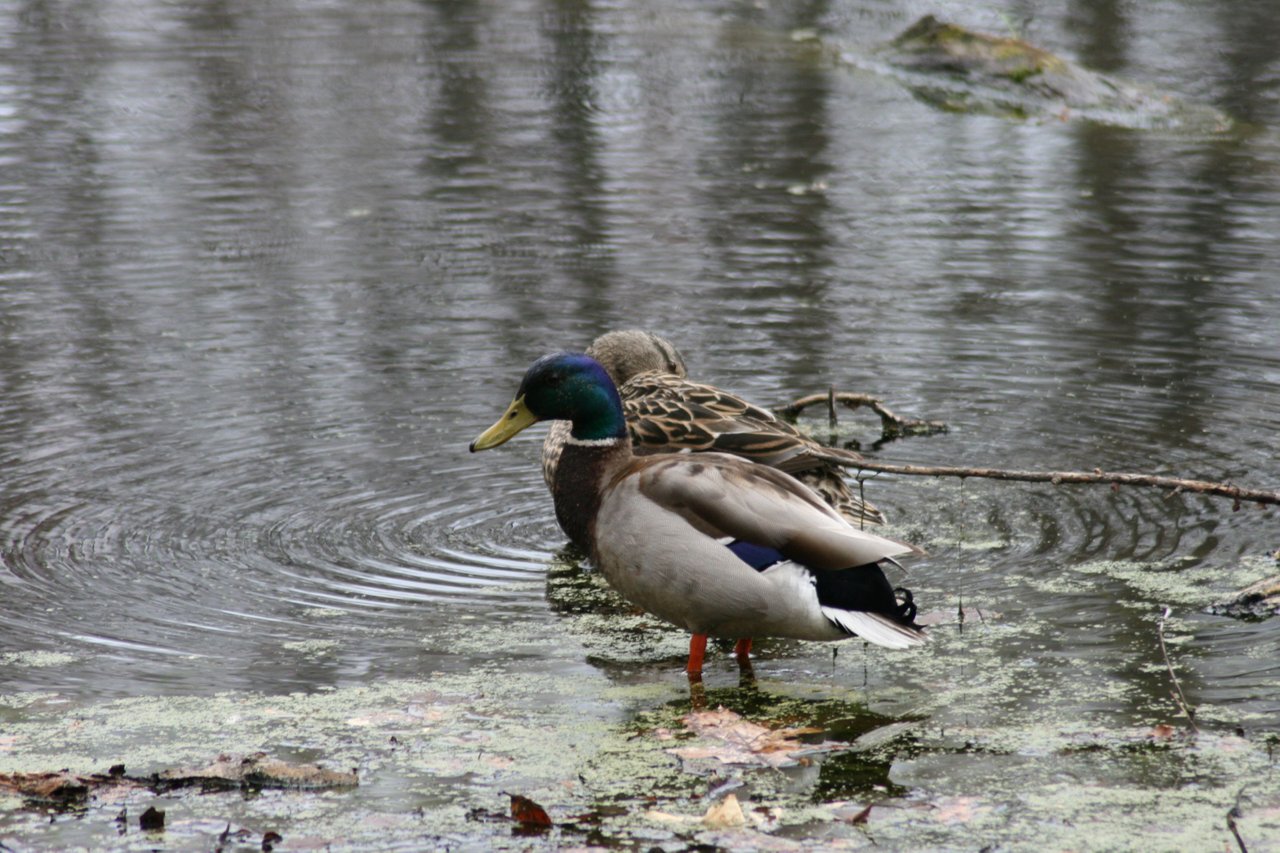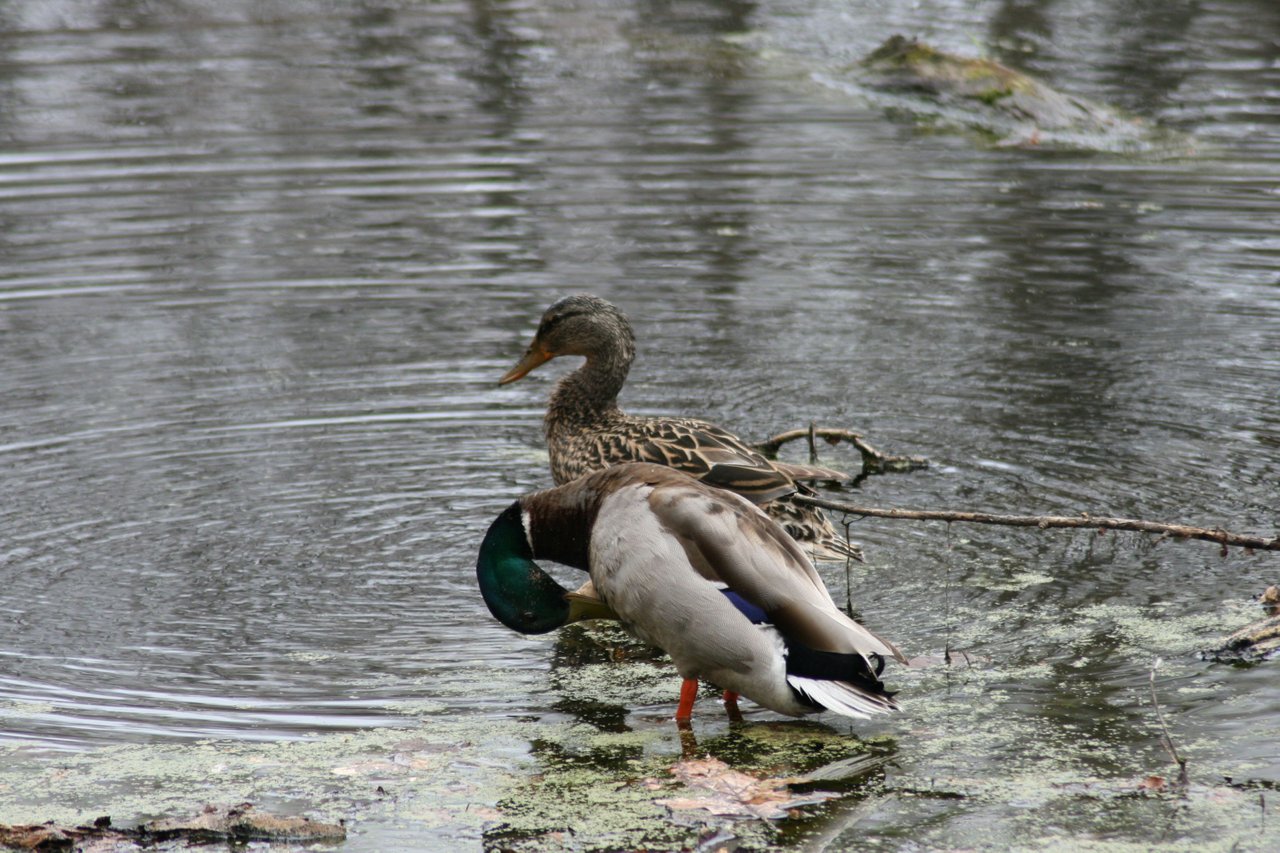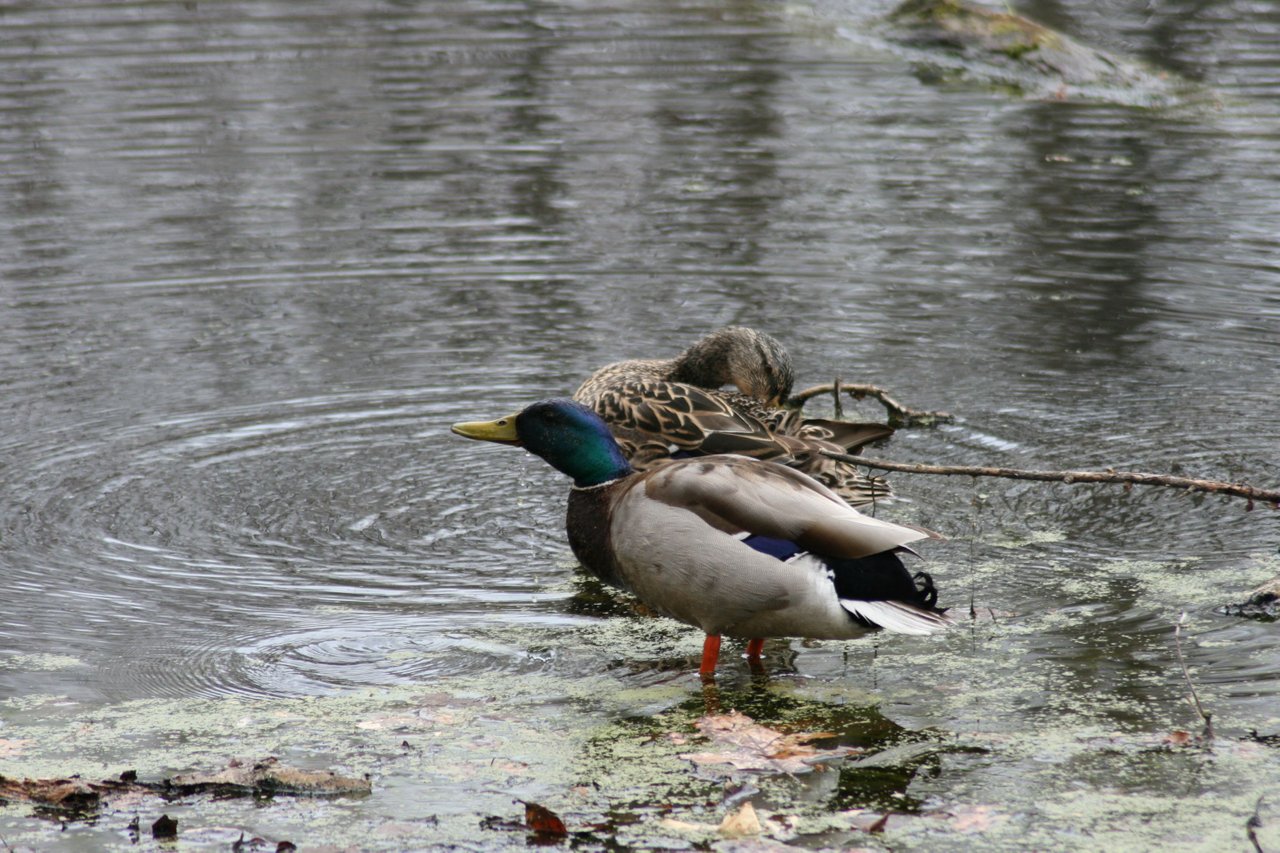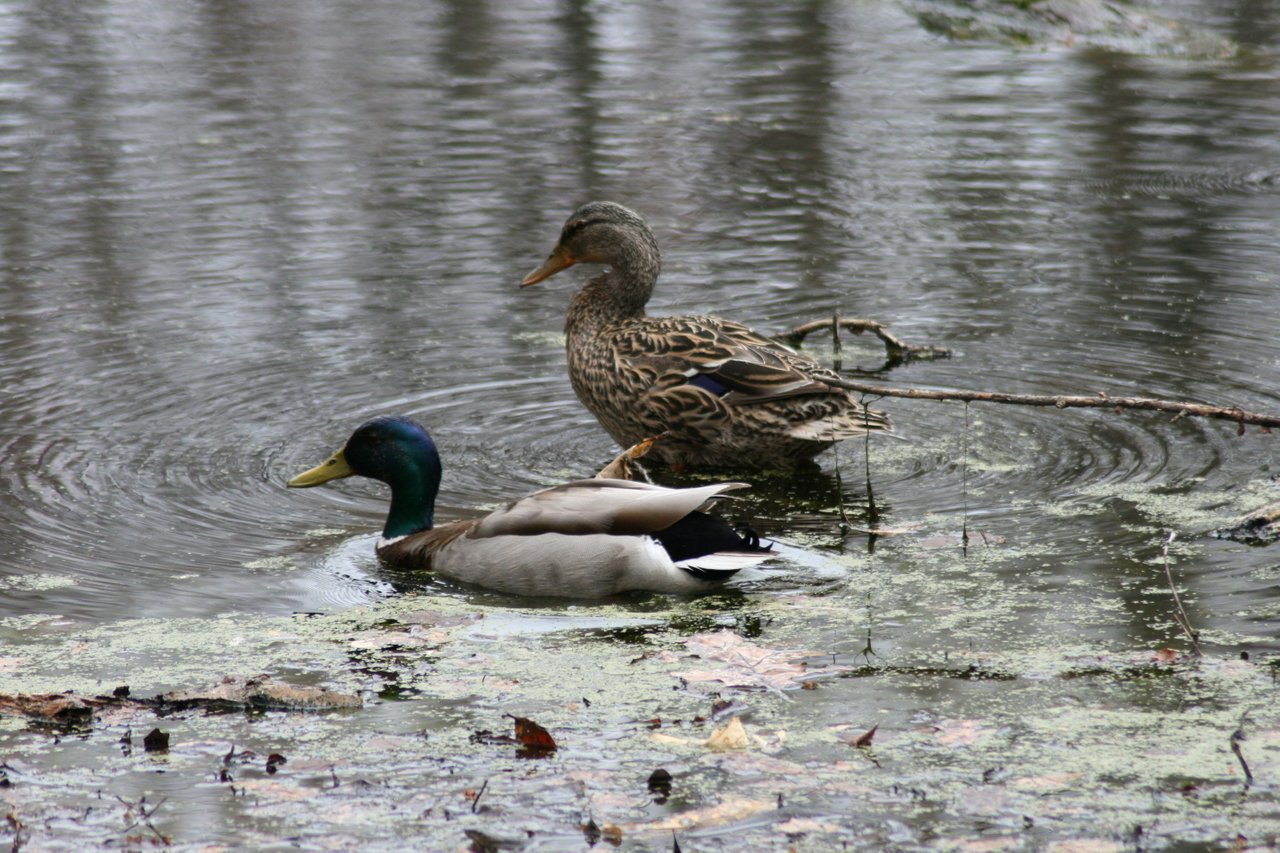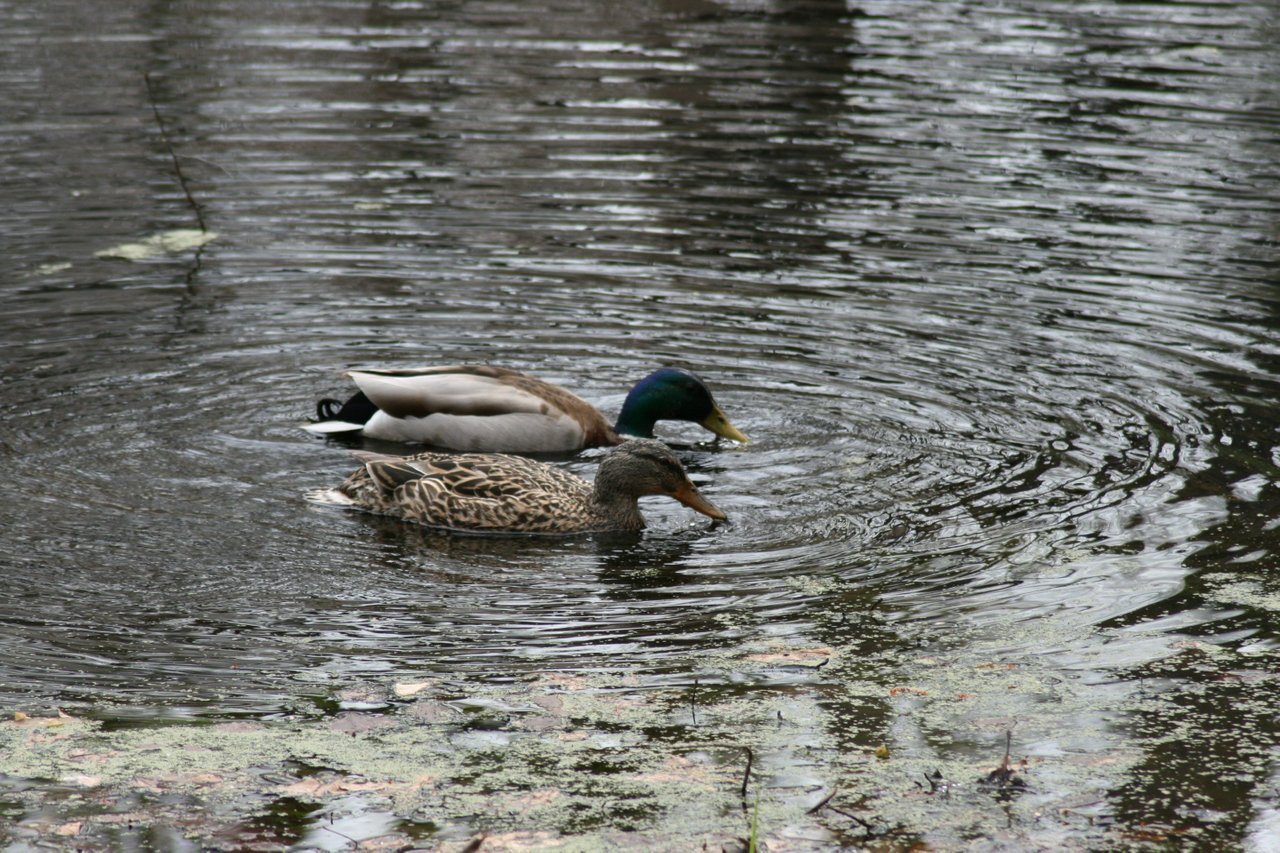 Red-winged blackbird (Agelaius phoeniceus):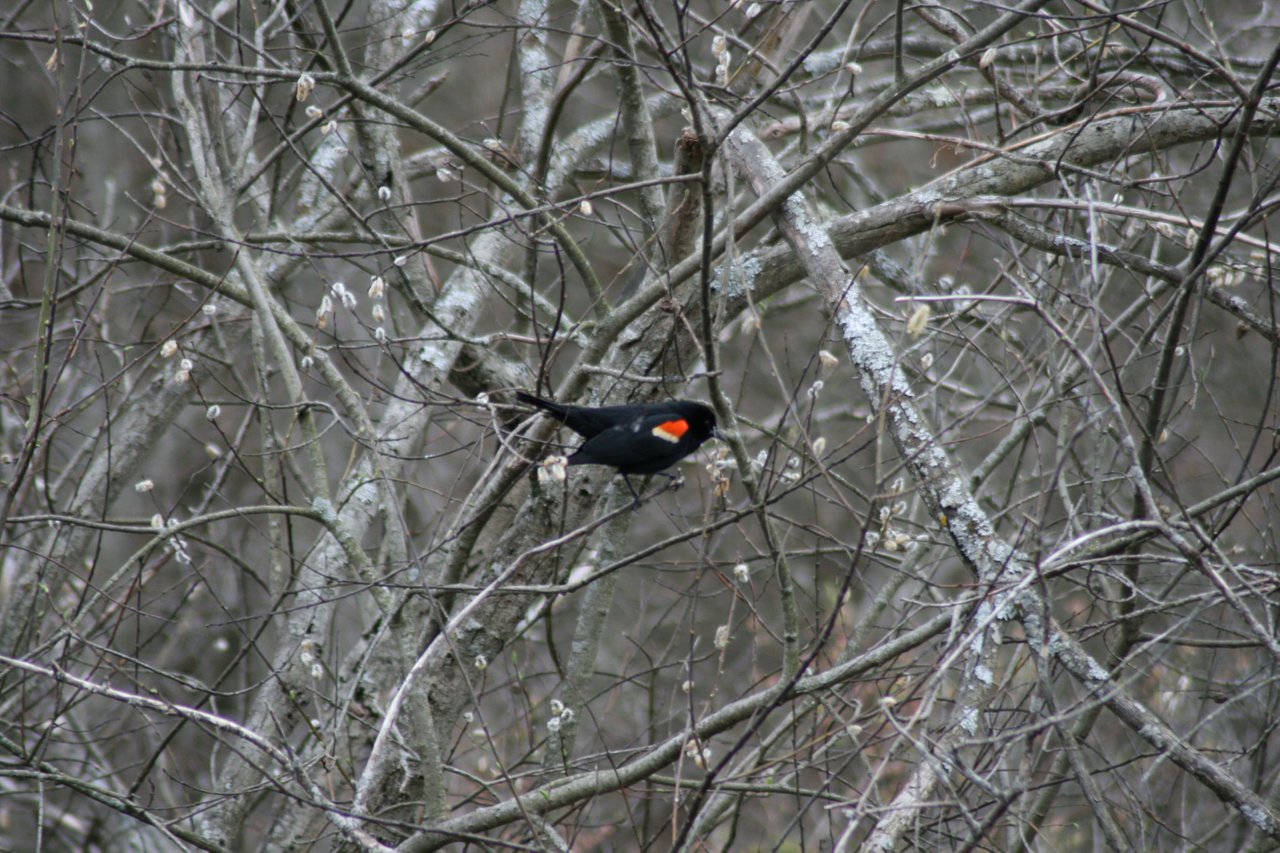 Mute swan (Cygnus olor):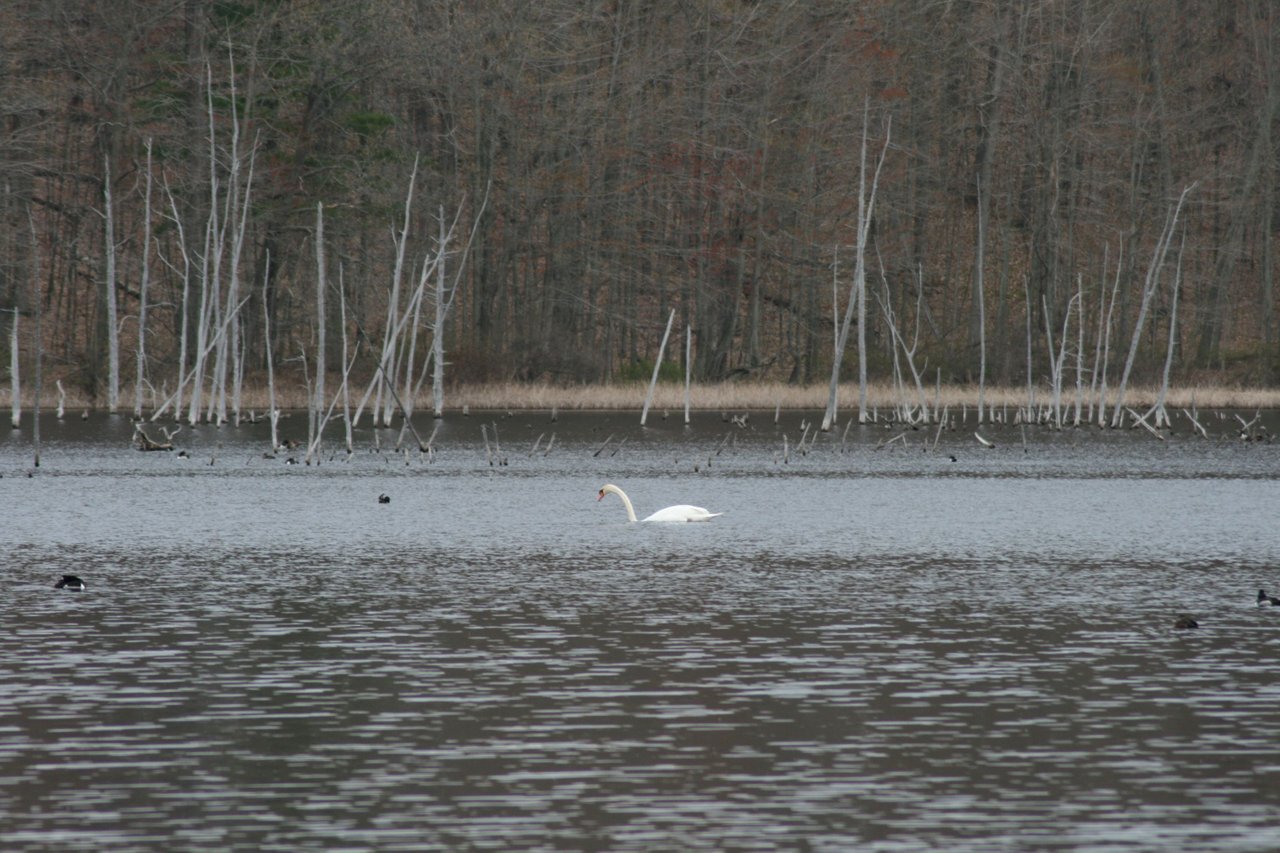 Canadian goose (Branta canadensis):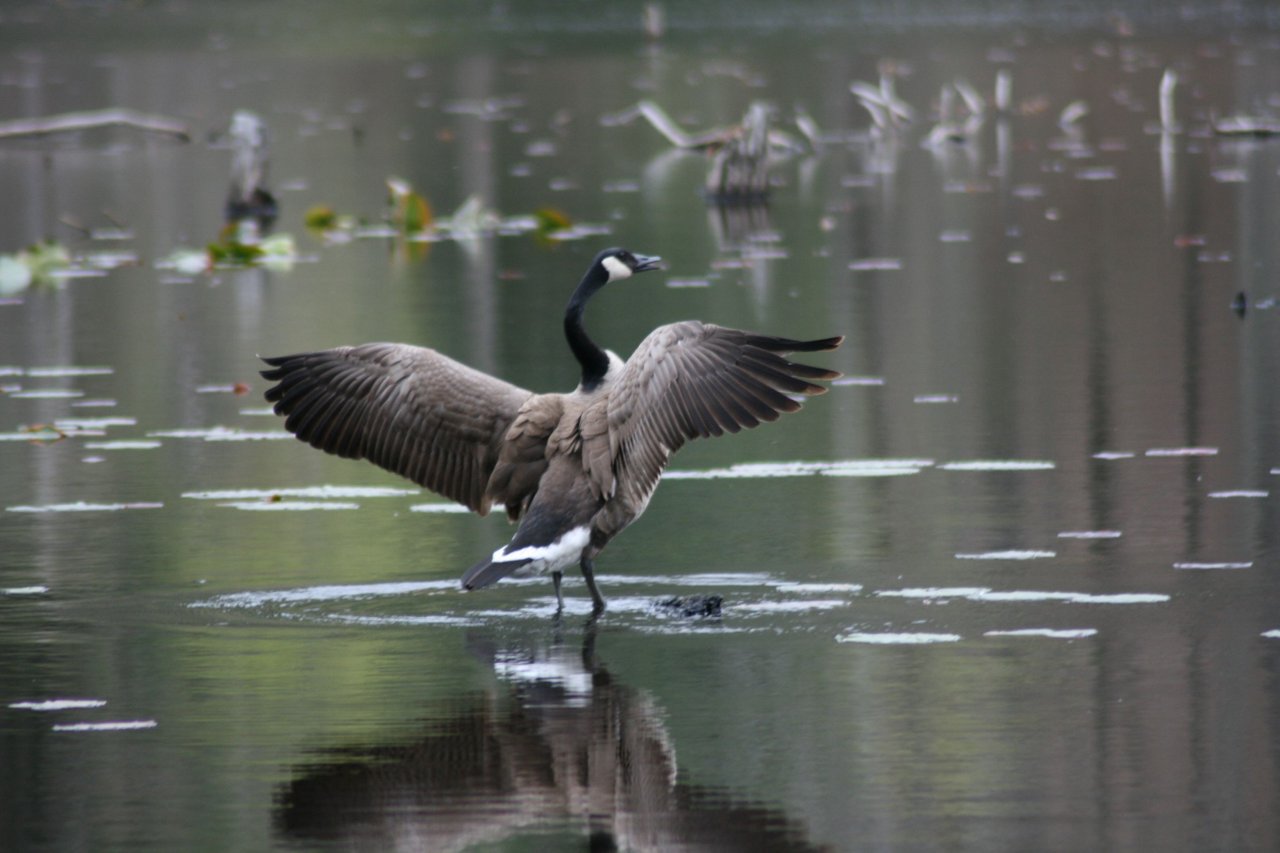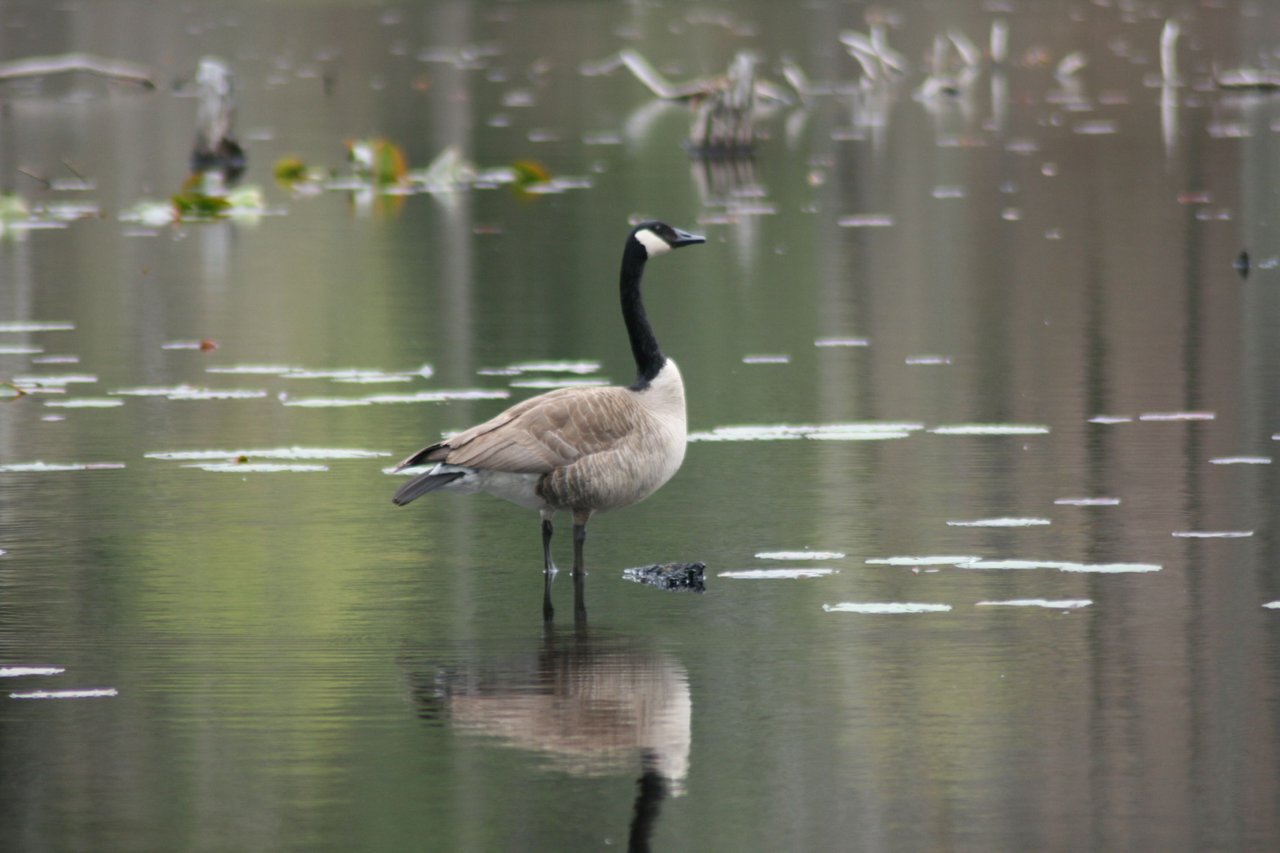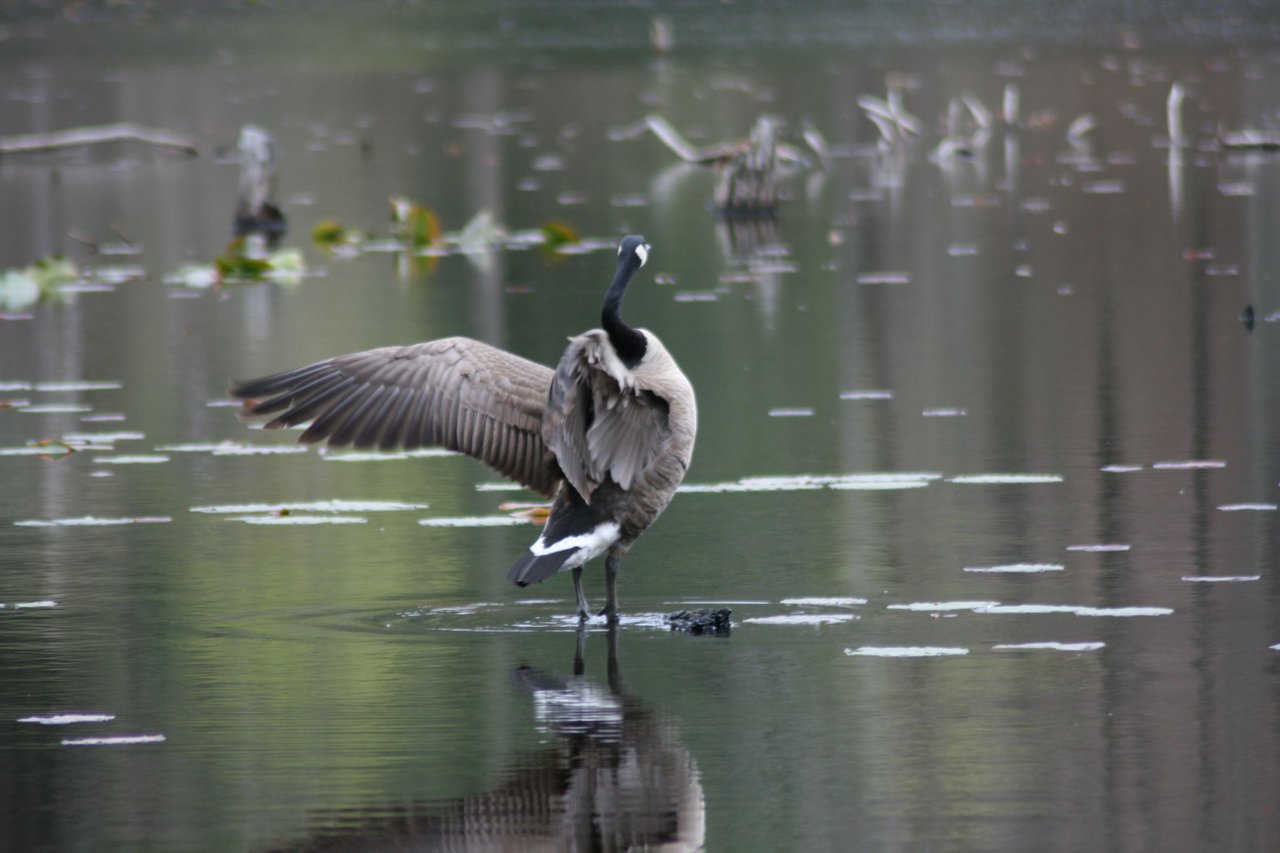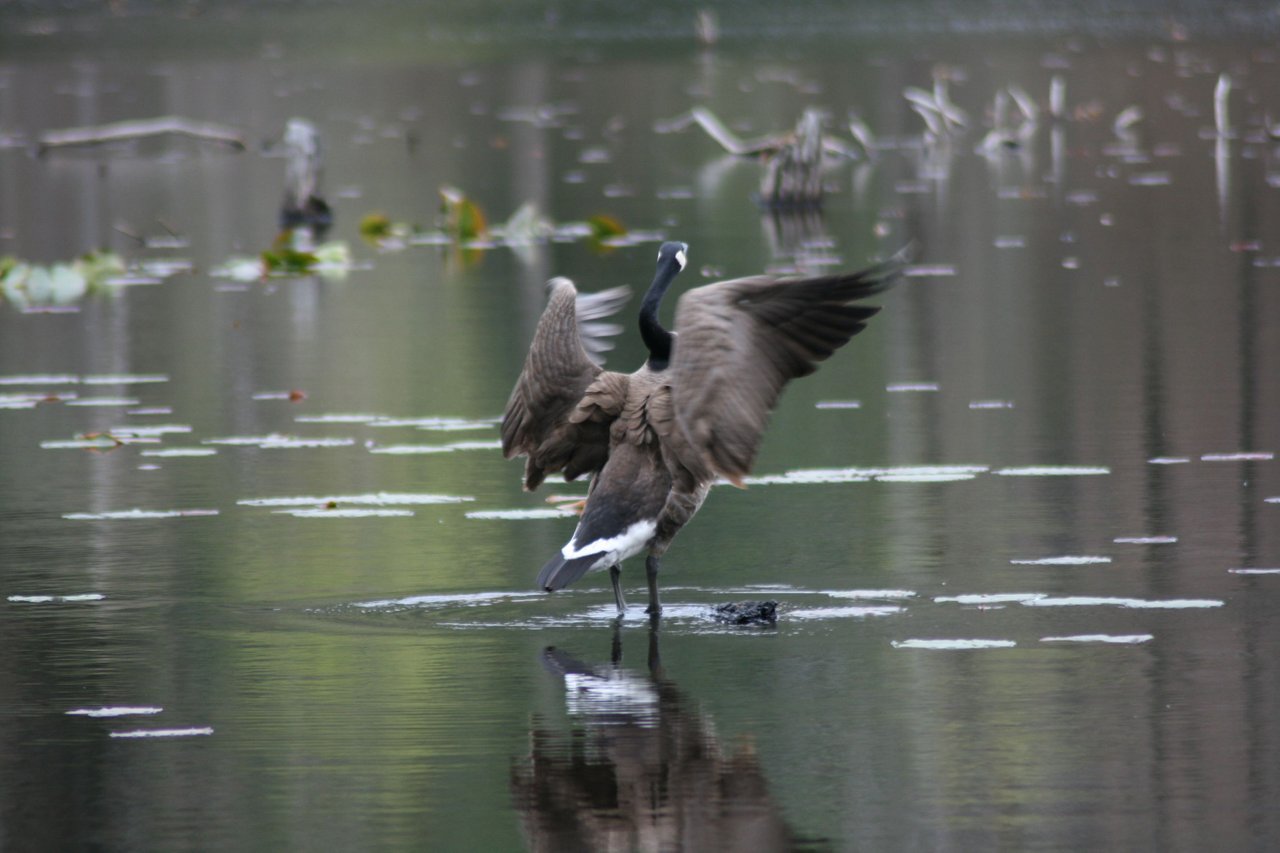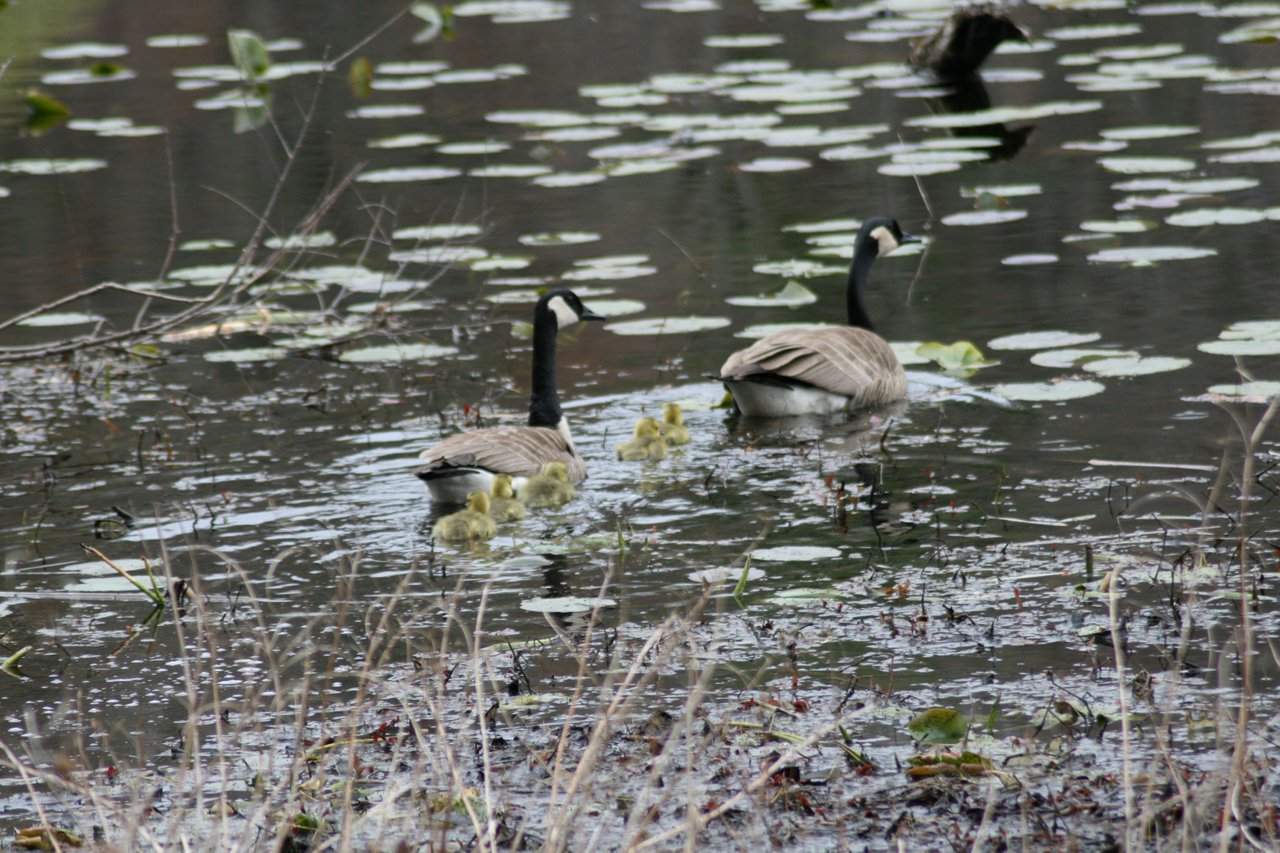 Palm warbler (Setophaga palmarum):
American robin (Turdus migratorus):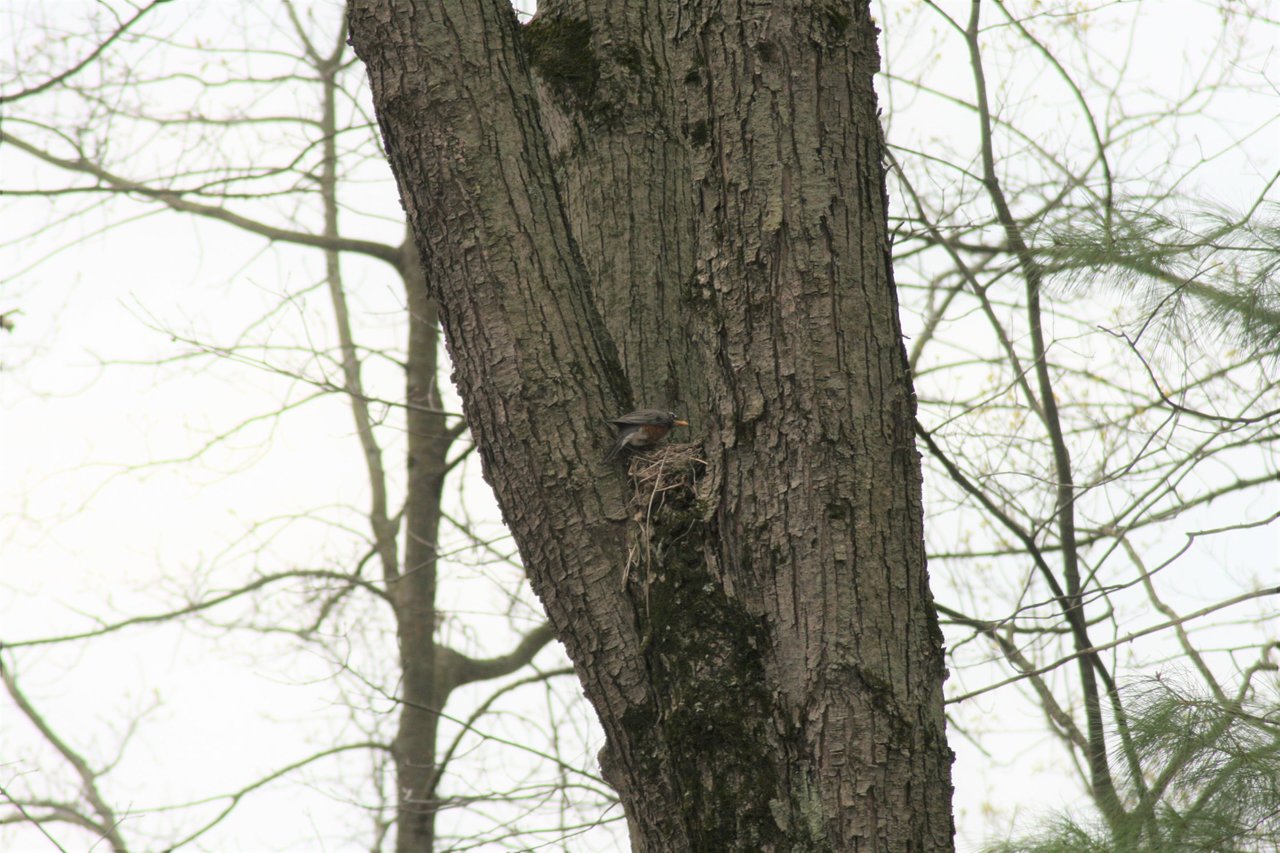 WILDFLOWERS:
Sweet crabapple (Malus coronaria):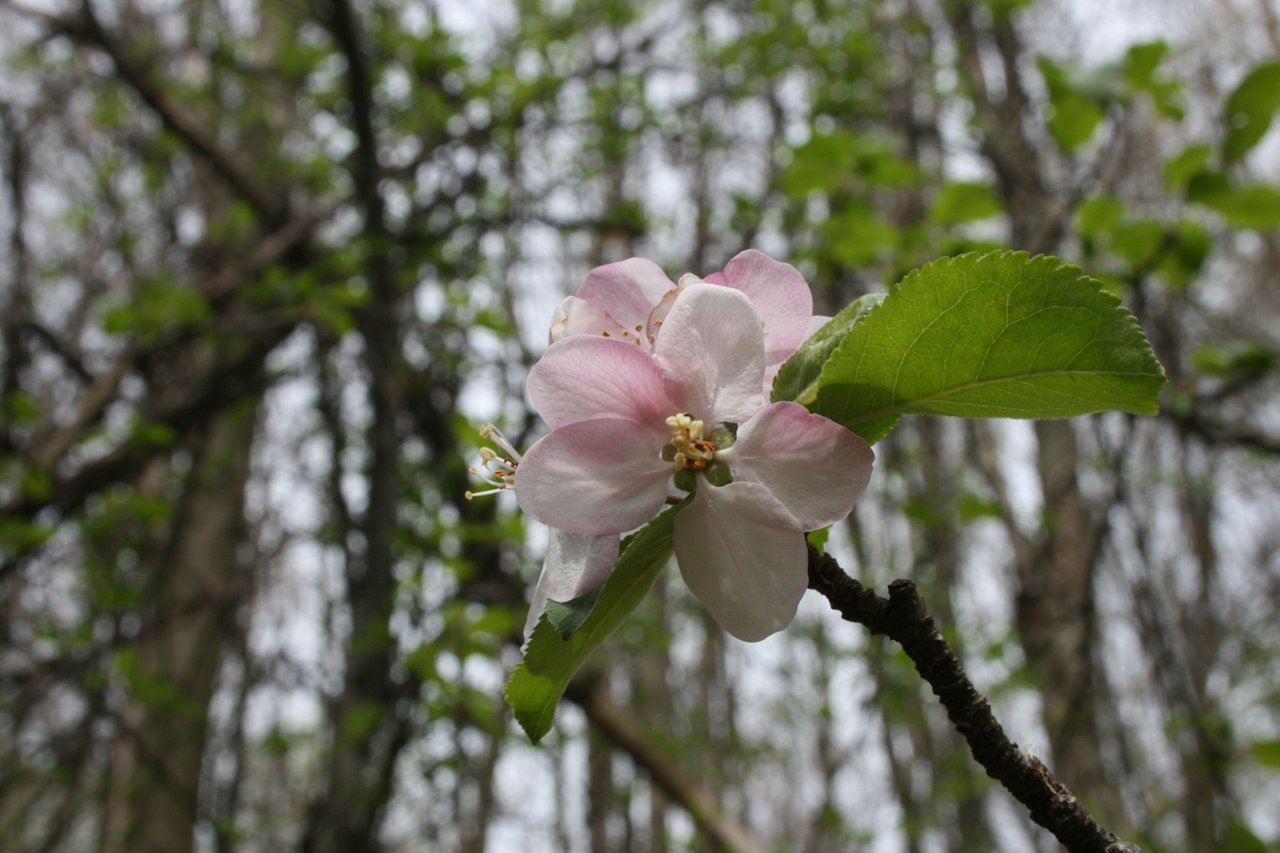 Bloodroot (Sanguinaria canadensis):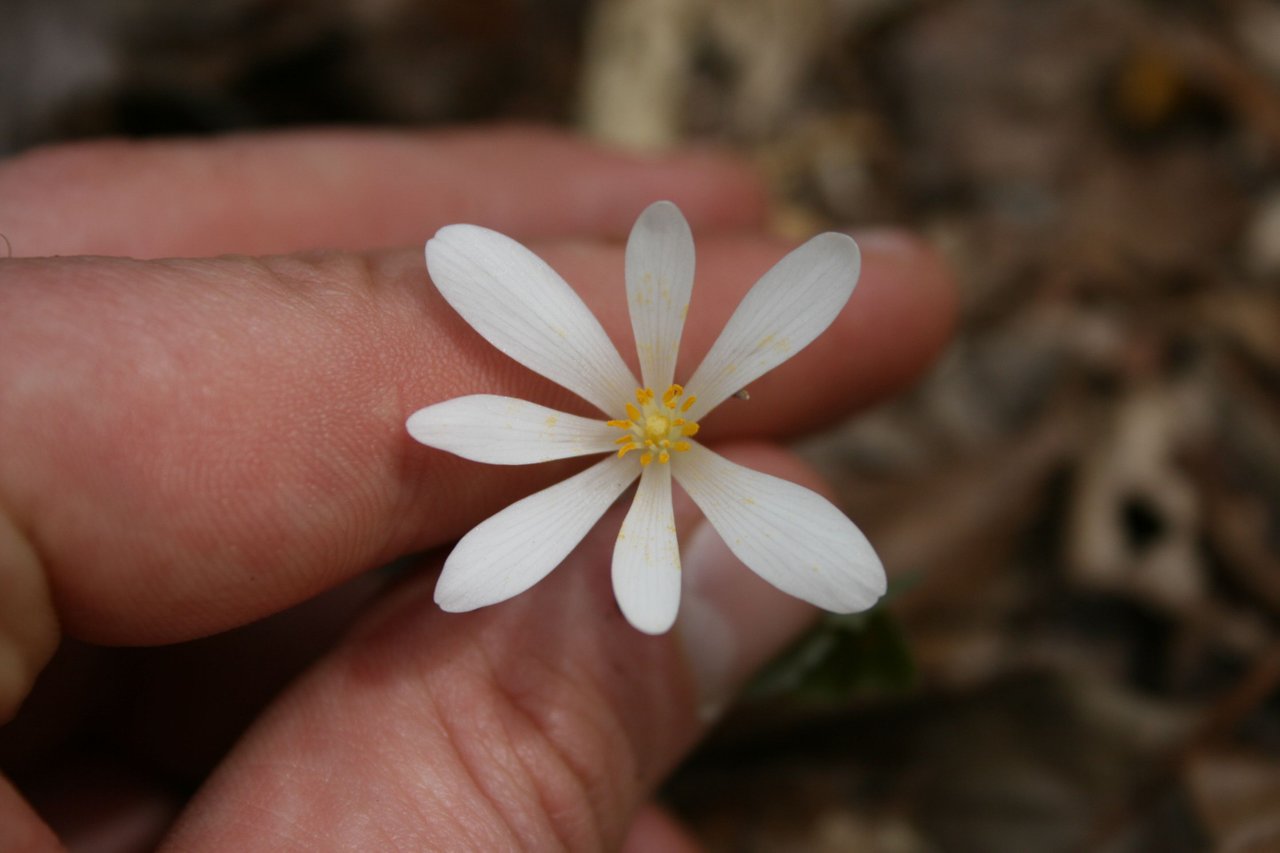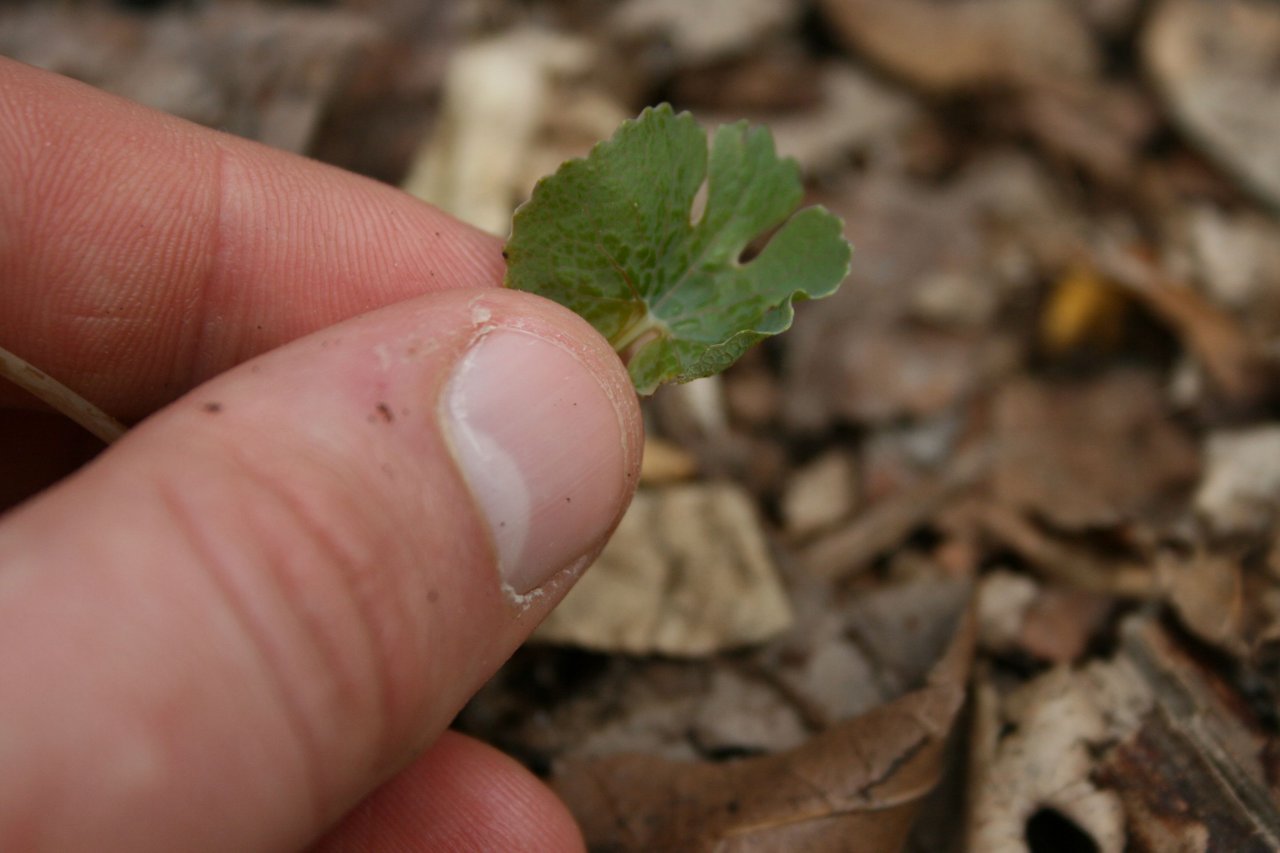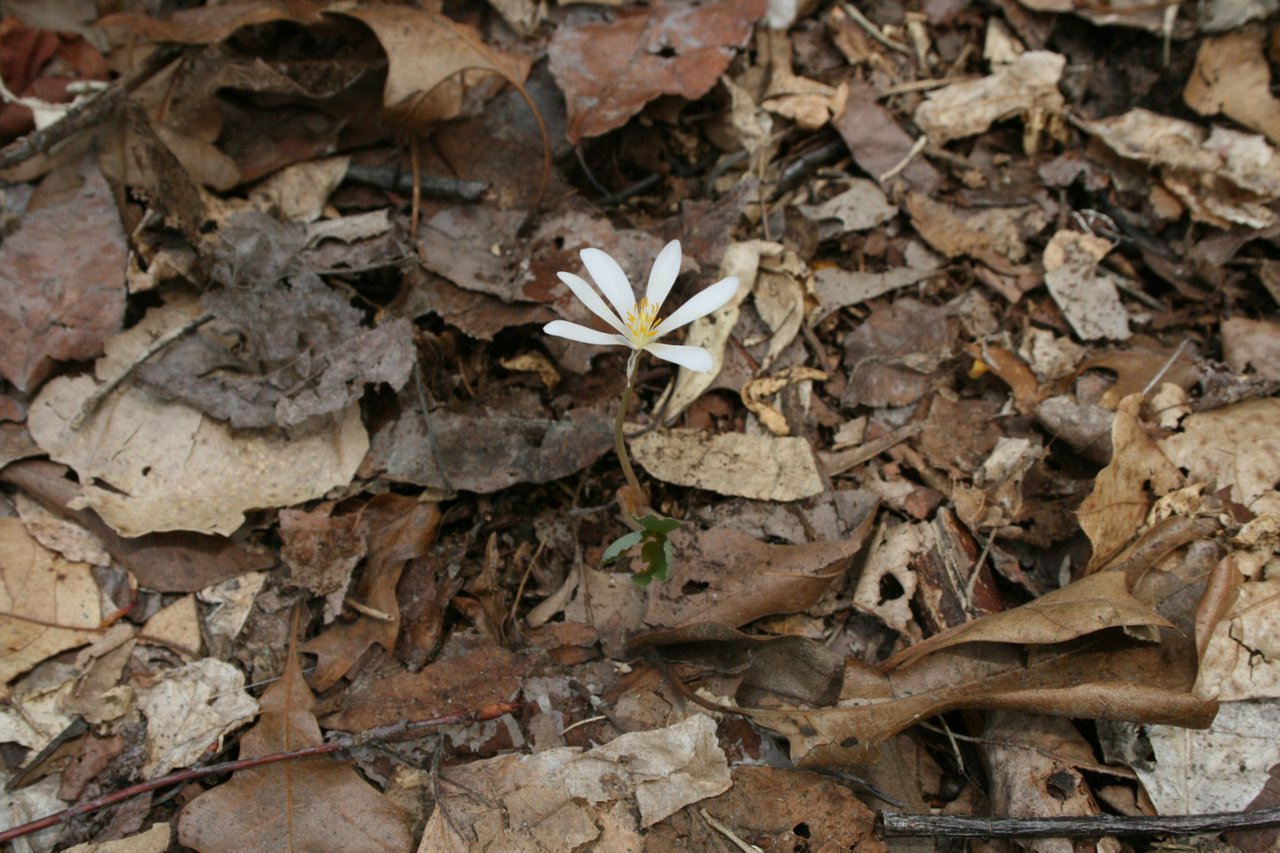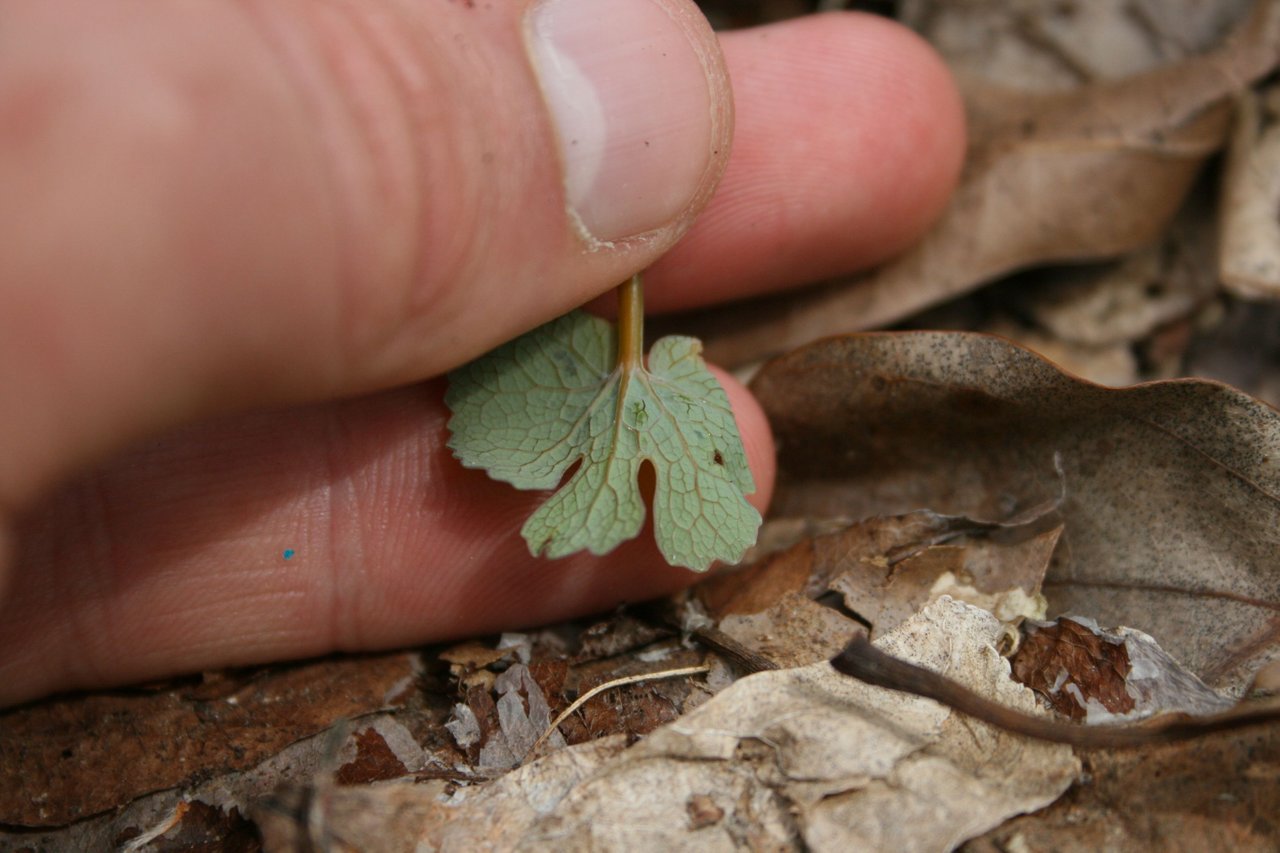 Liverleaf (Hepatica nobilis): <-- ID correction from Virginia Spring beauty (Claytonia virginica) courtesy of Florus (https://www.publish0x.com/@Florus)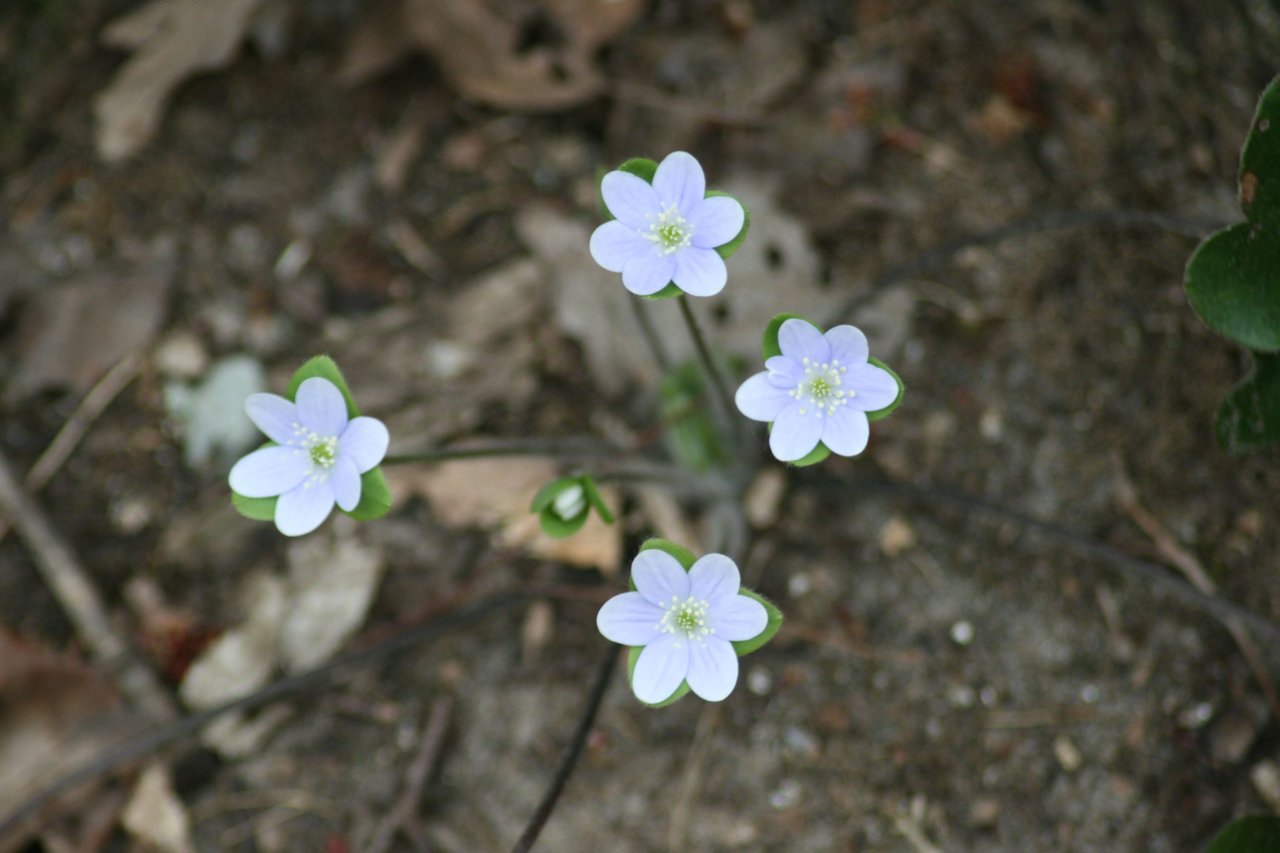 FUNGI:
Turkeytail (Trametes versicolor):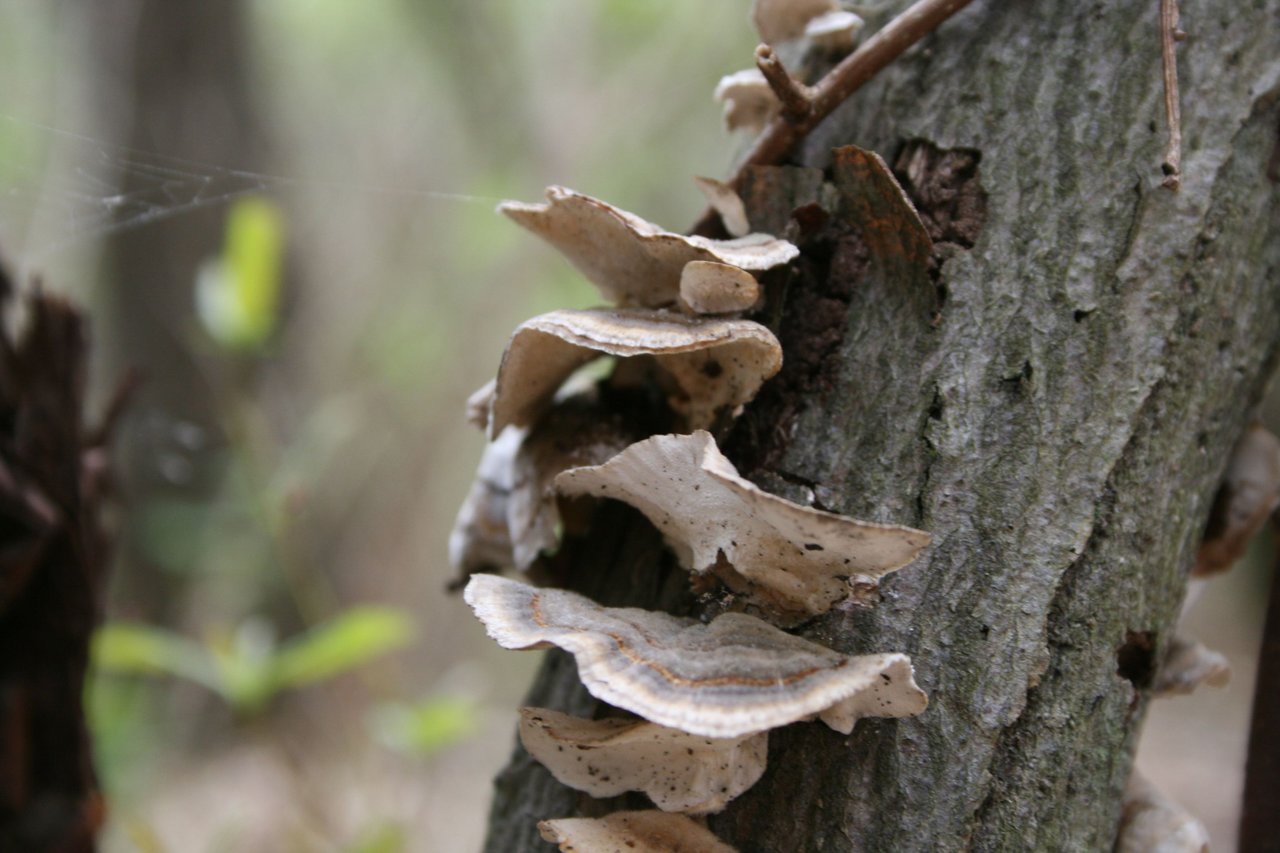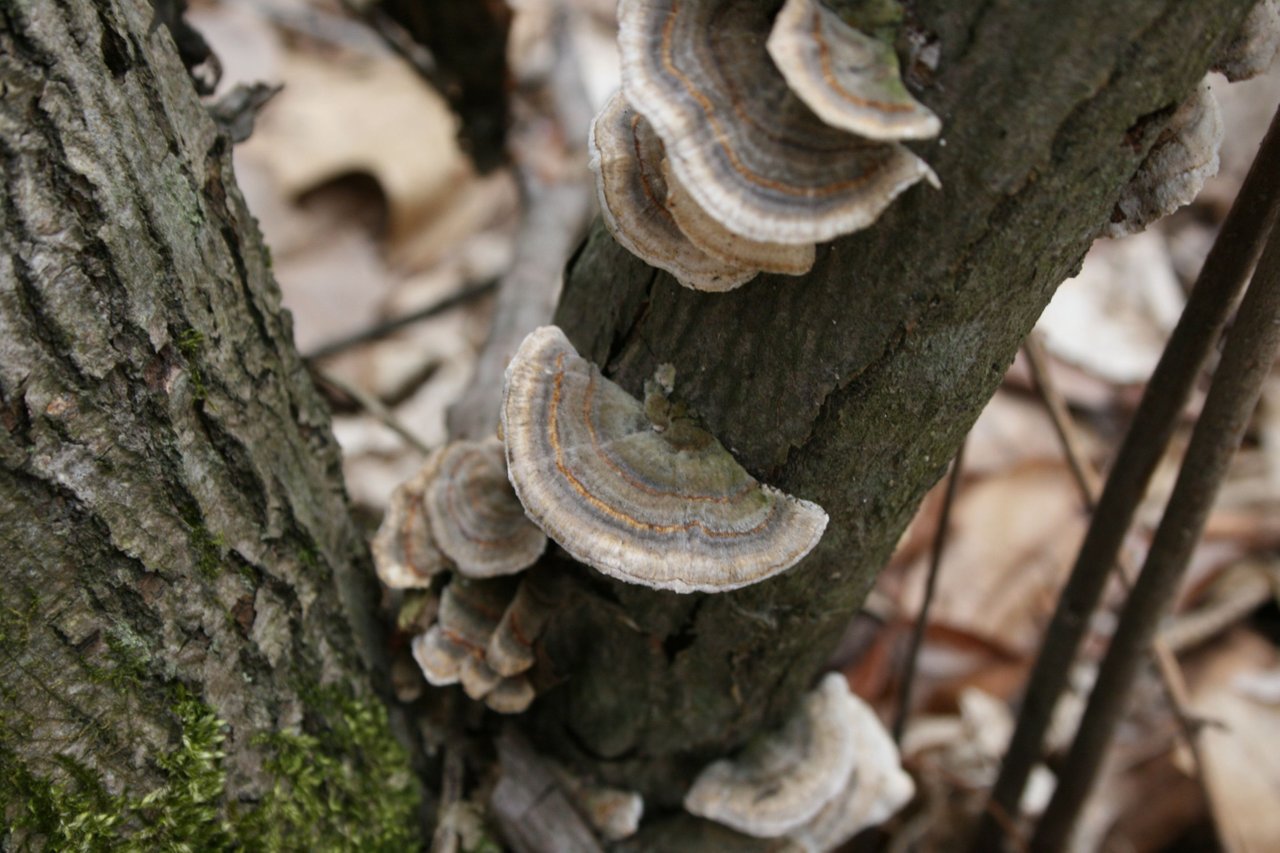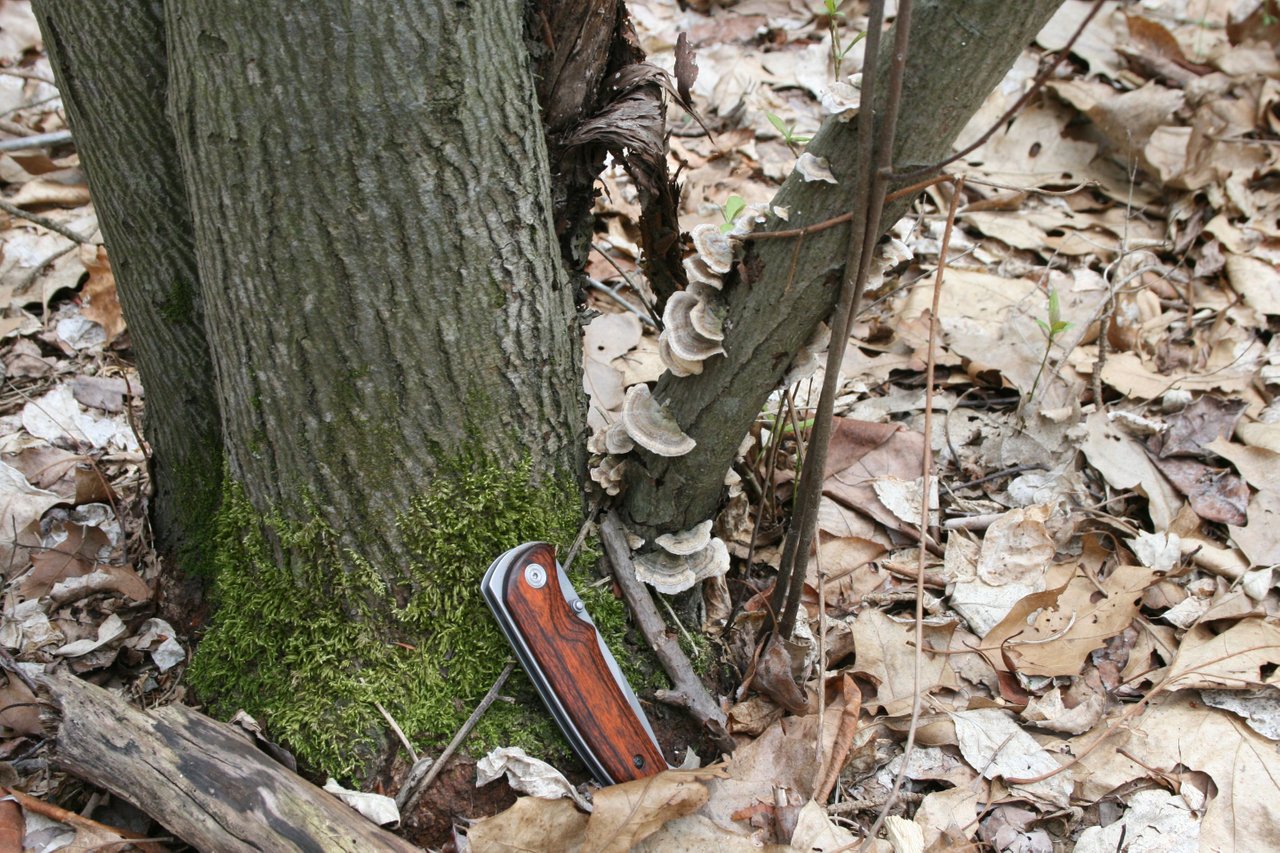 Dryad's saddle (Cerioporus squamosus):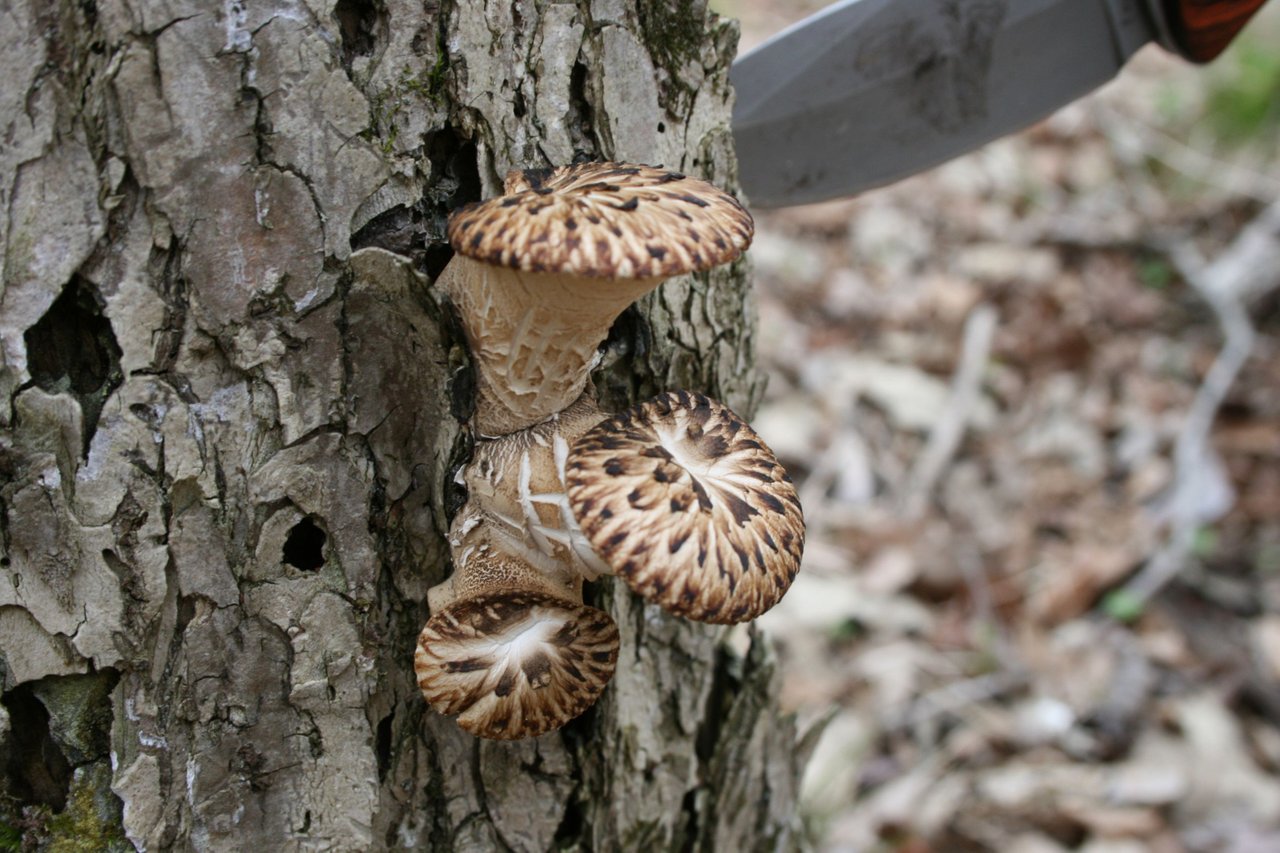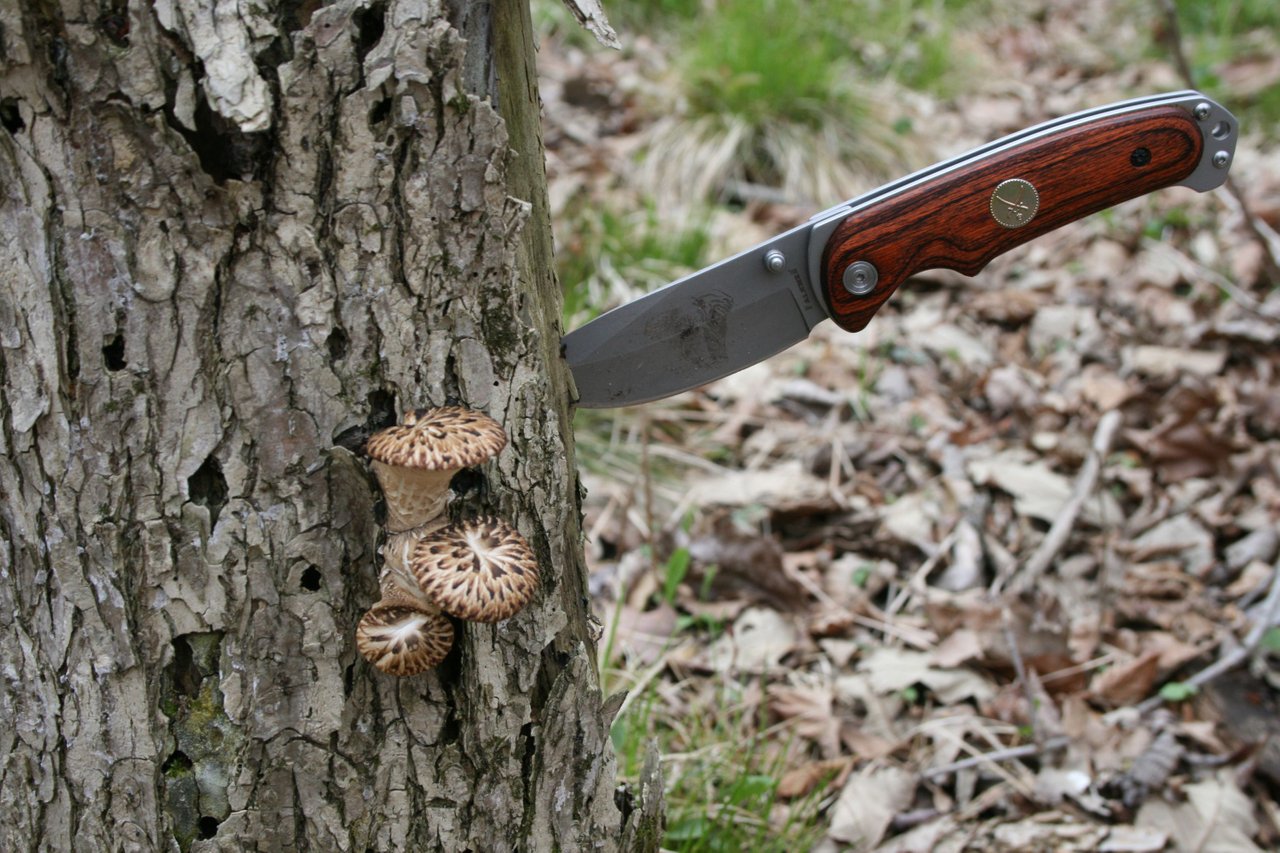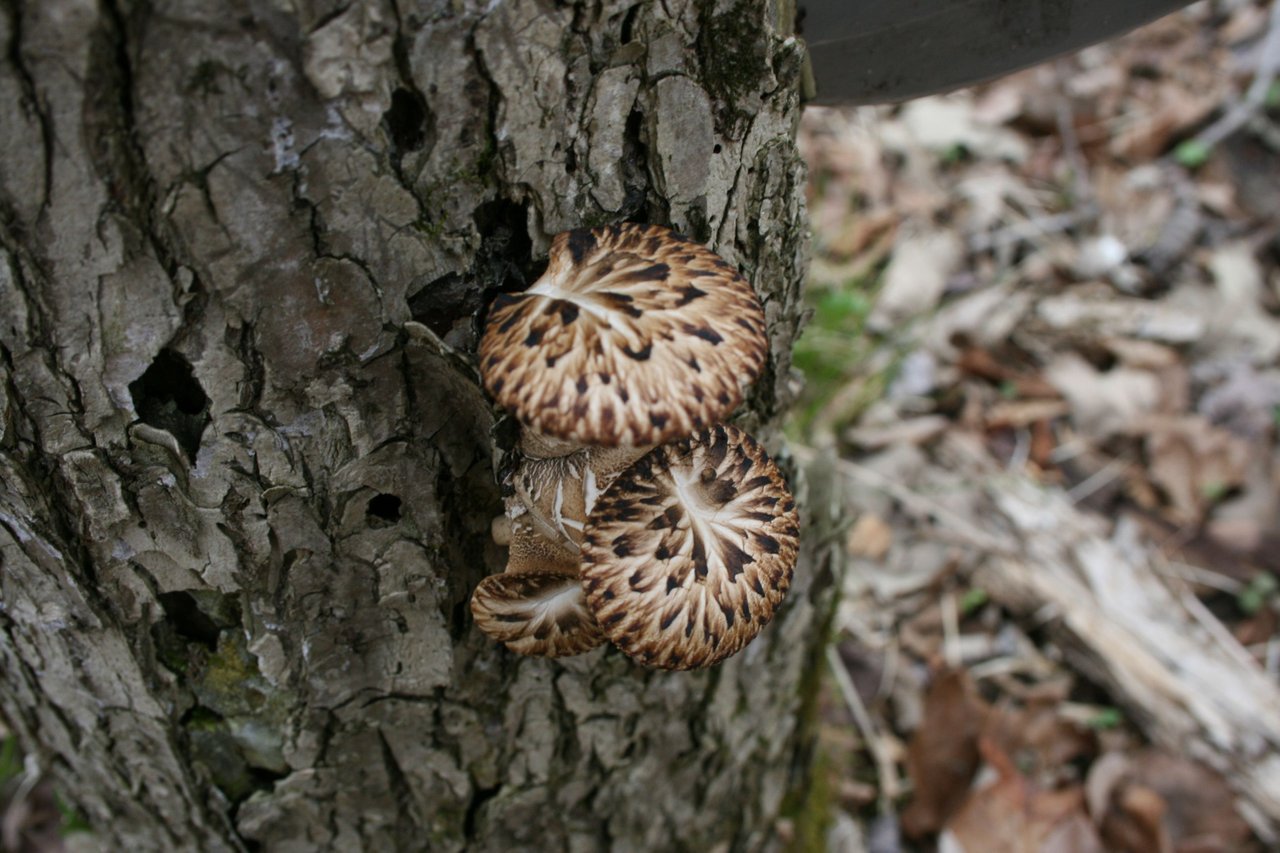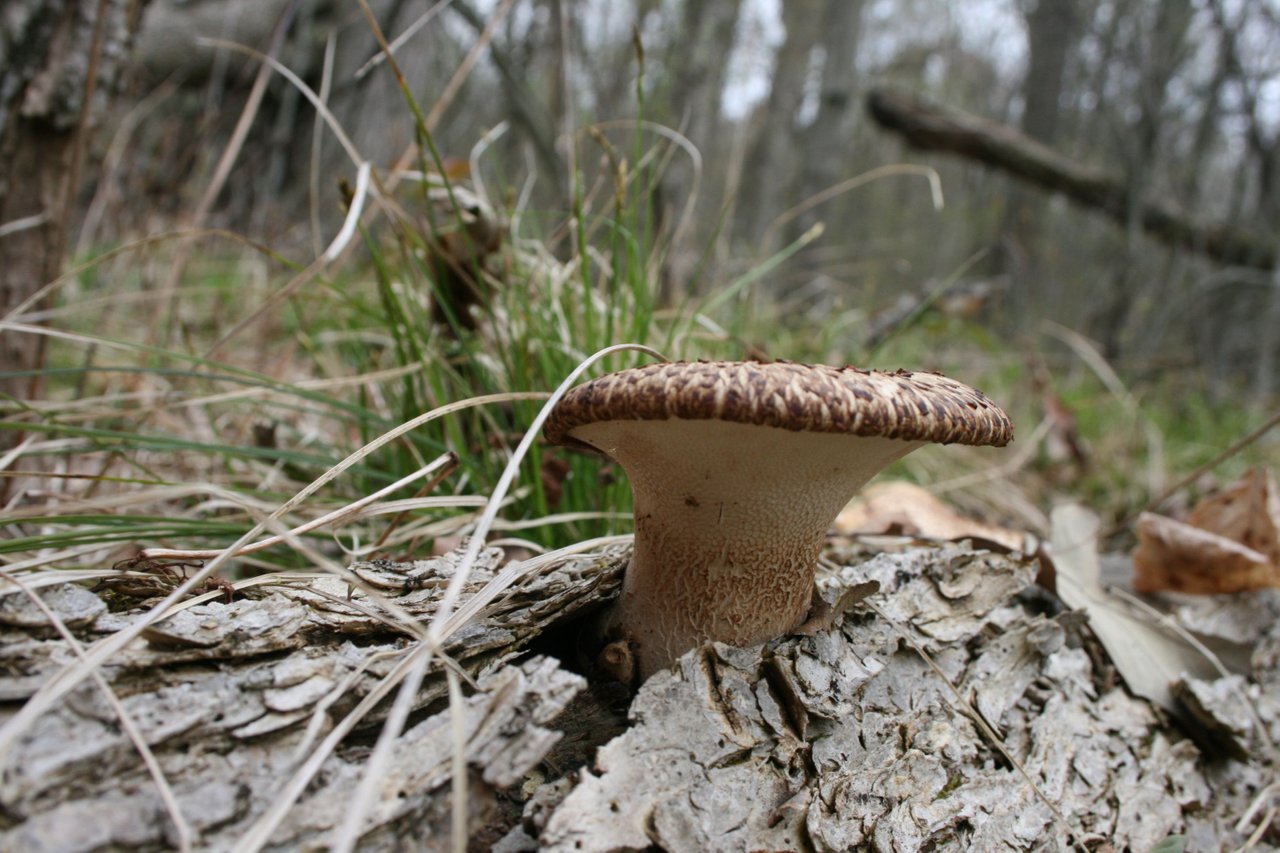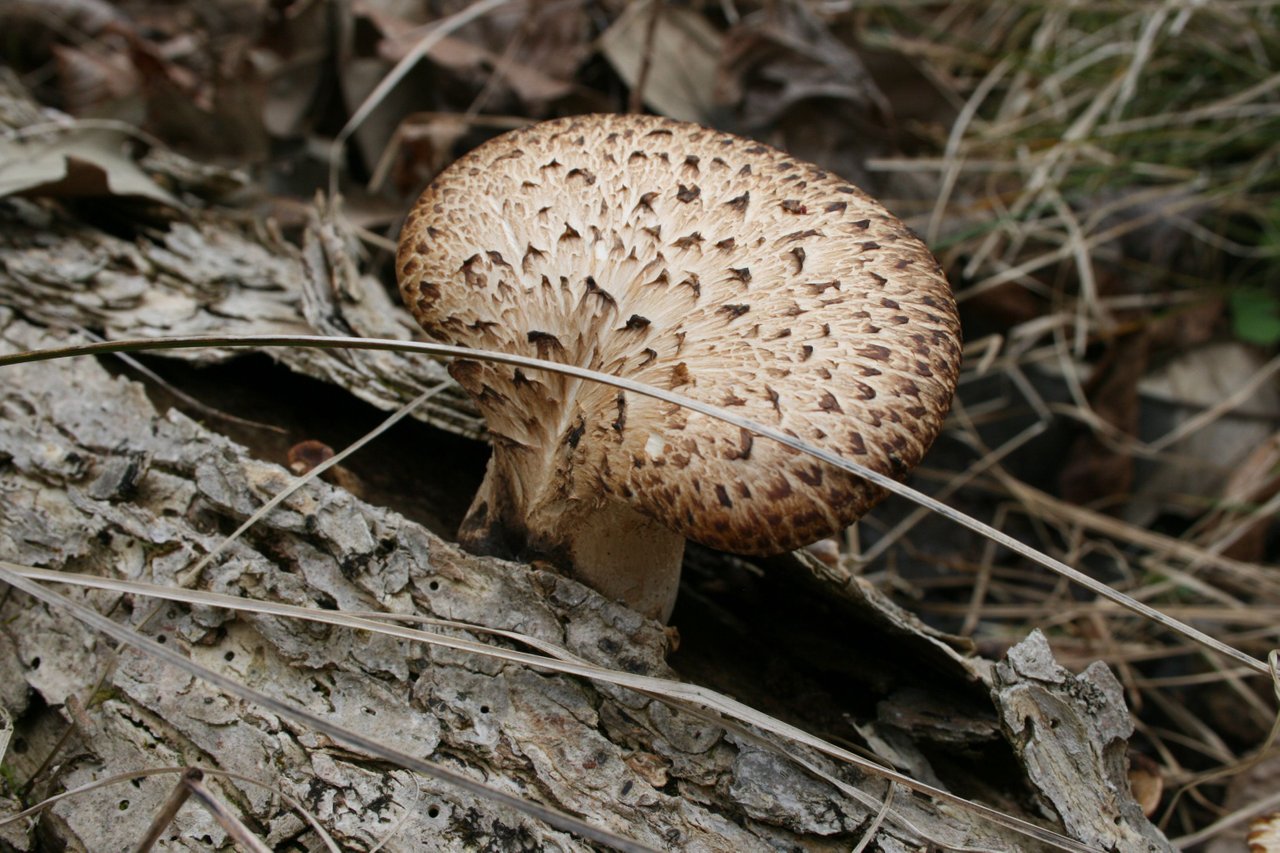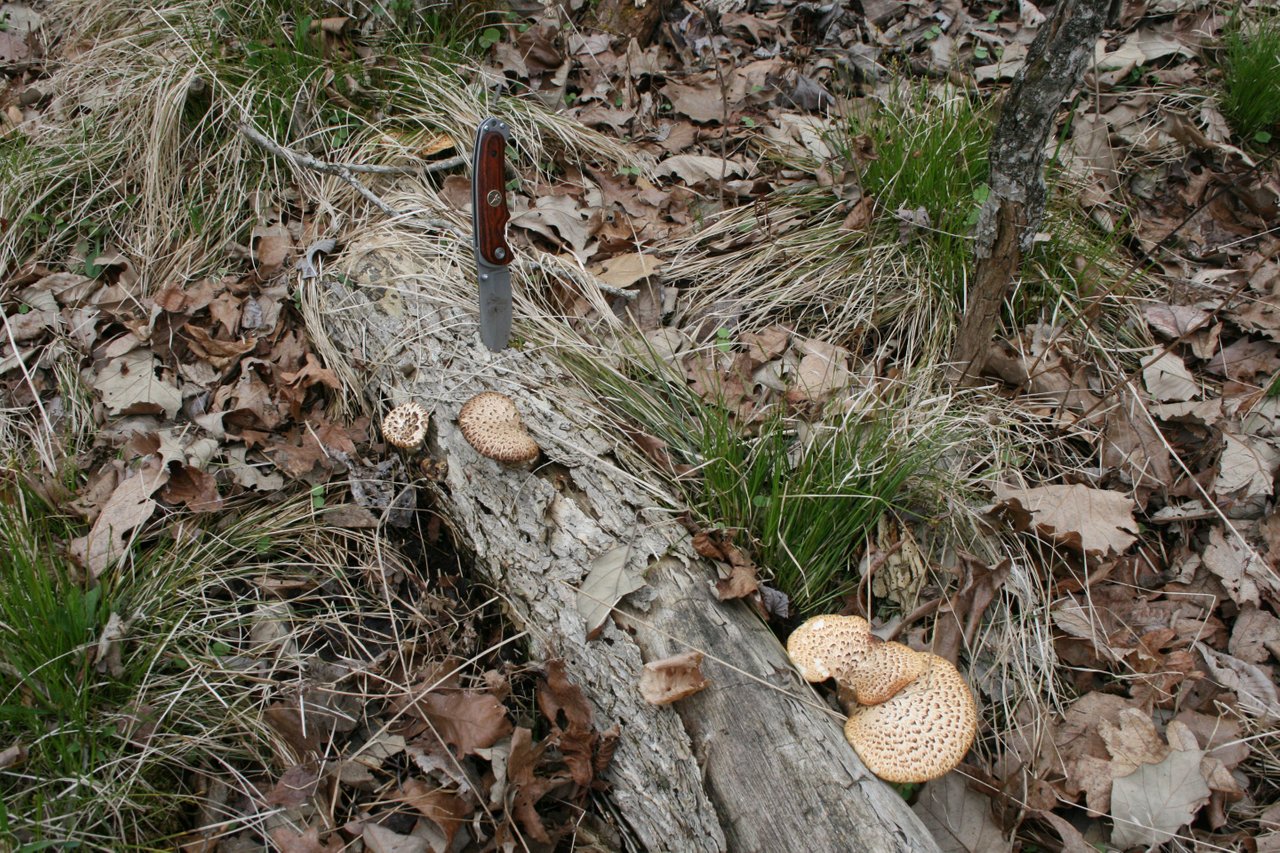 Hexagonal-pored polypore (Neofavolus americanus):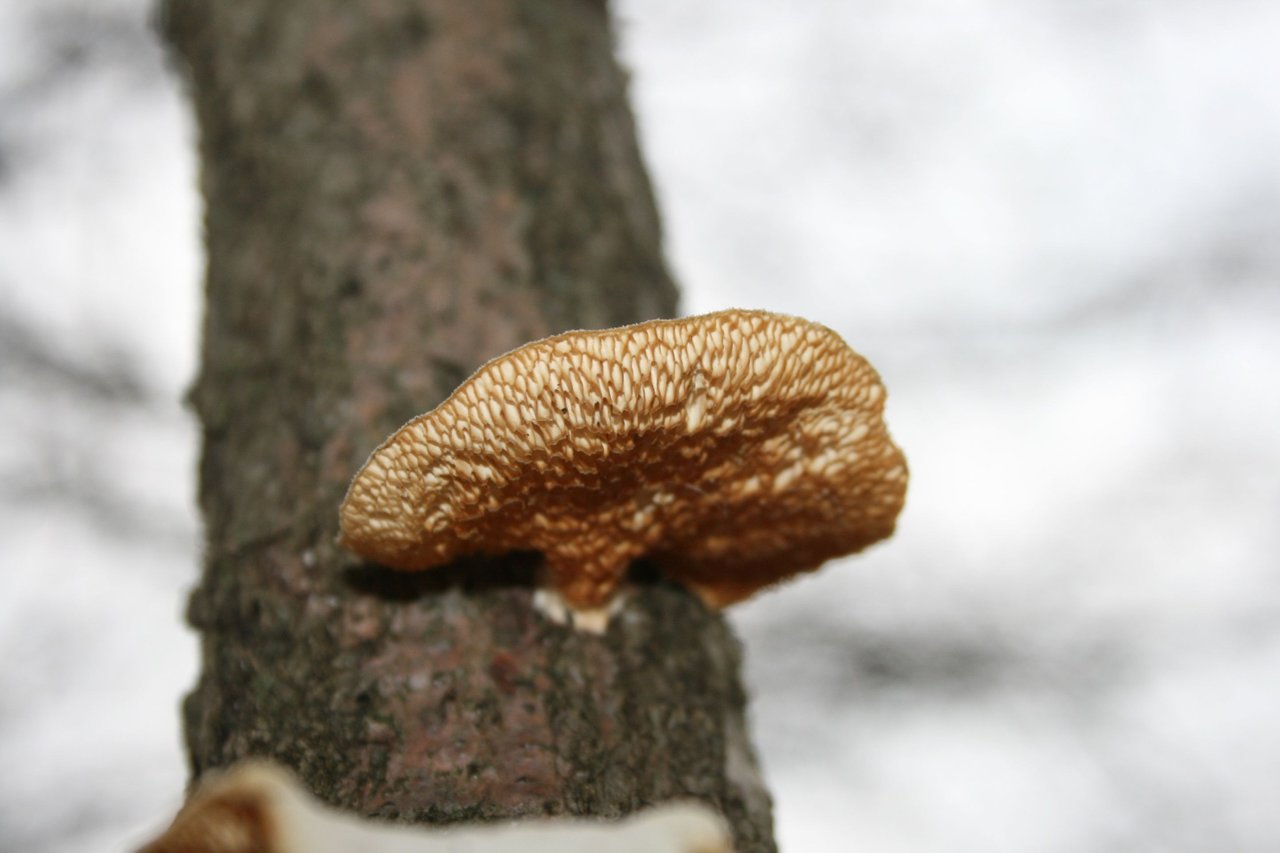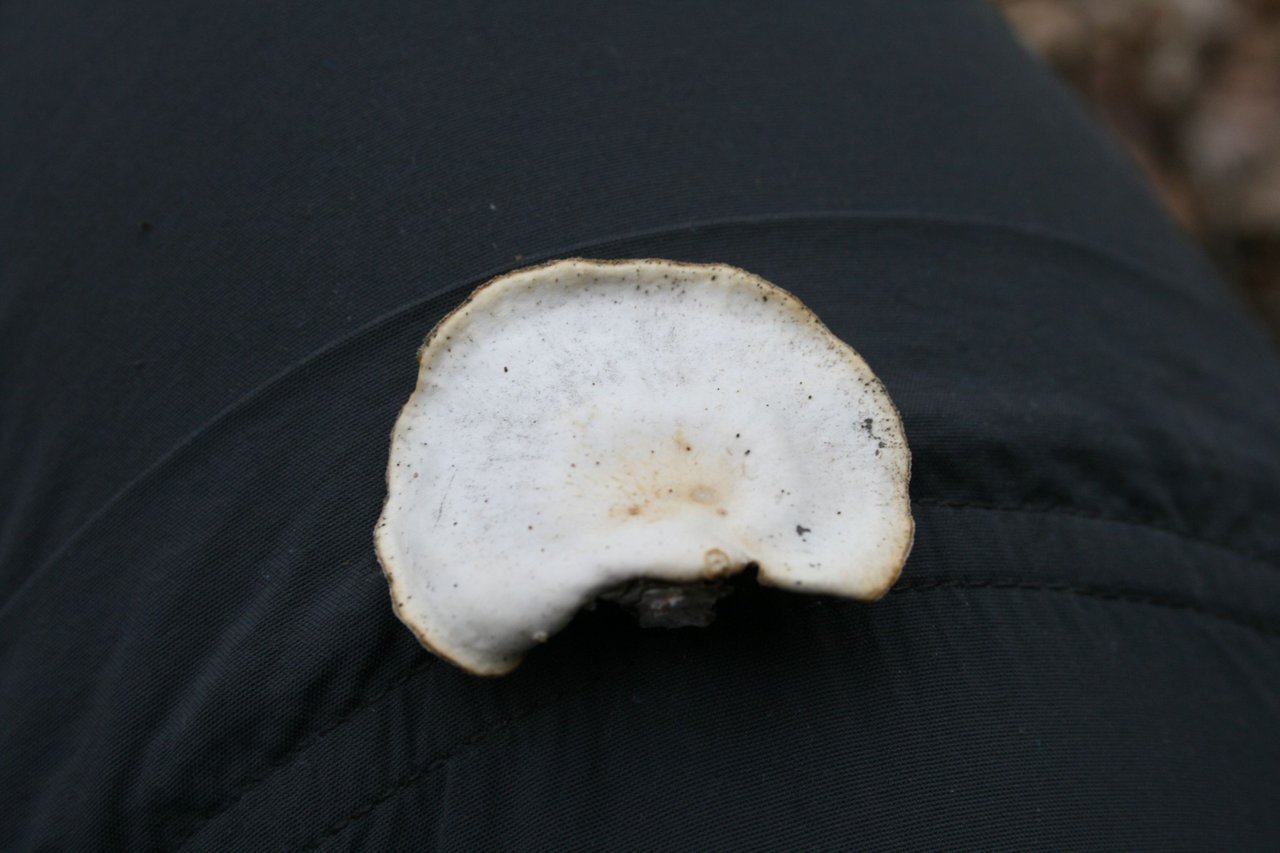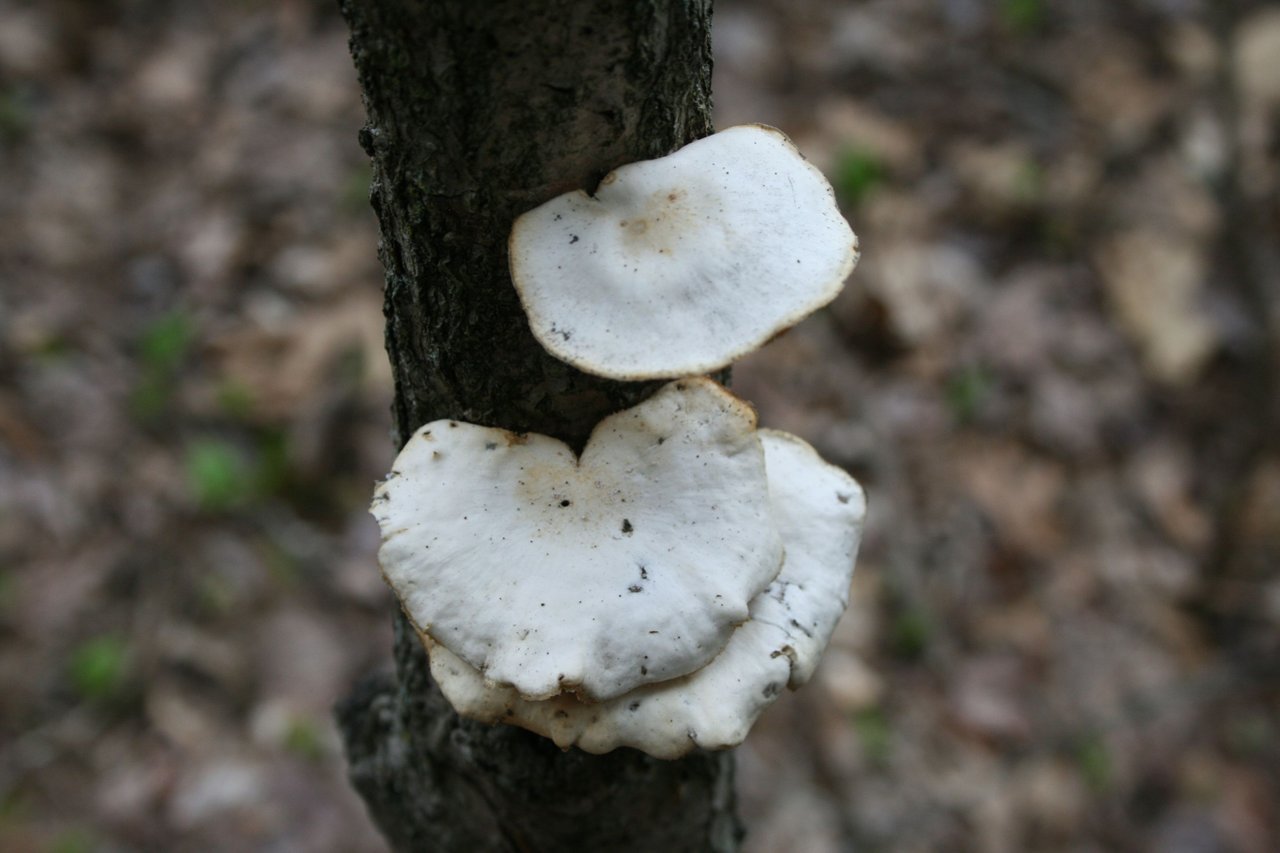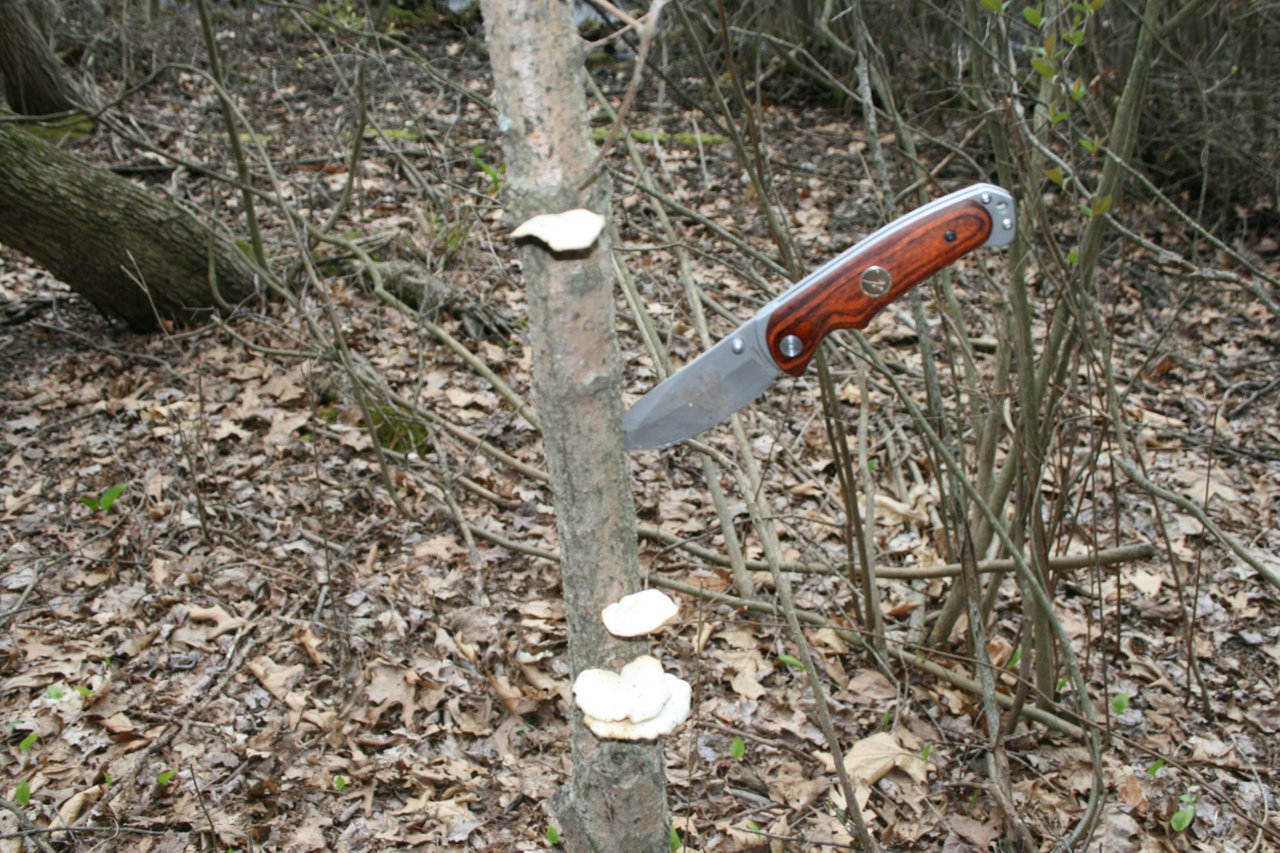 Willow bracket (Phellinus igniarius):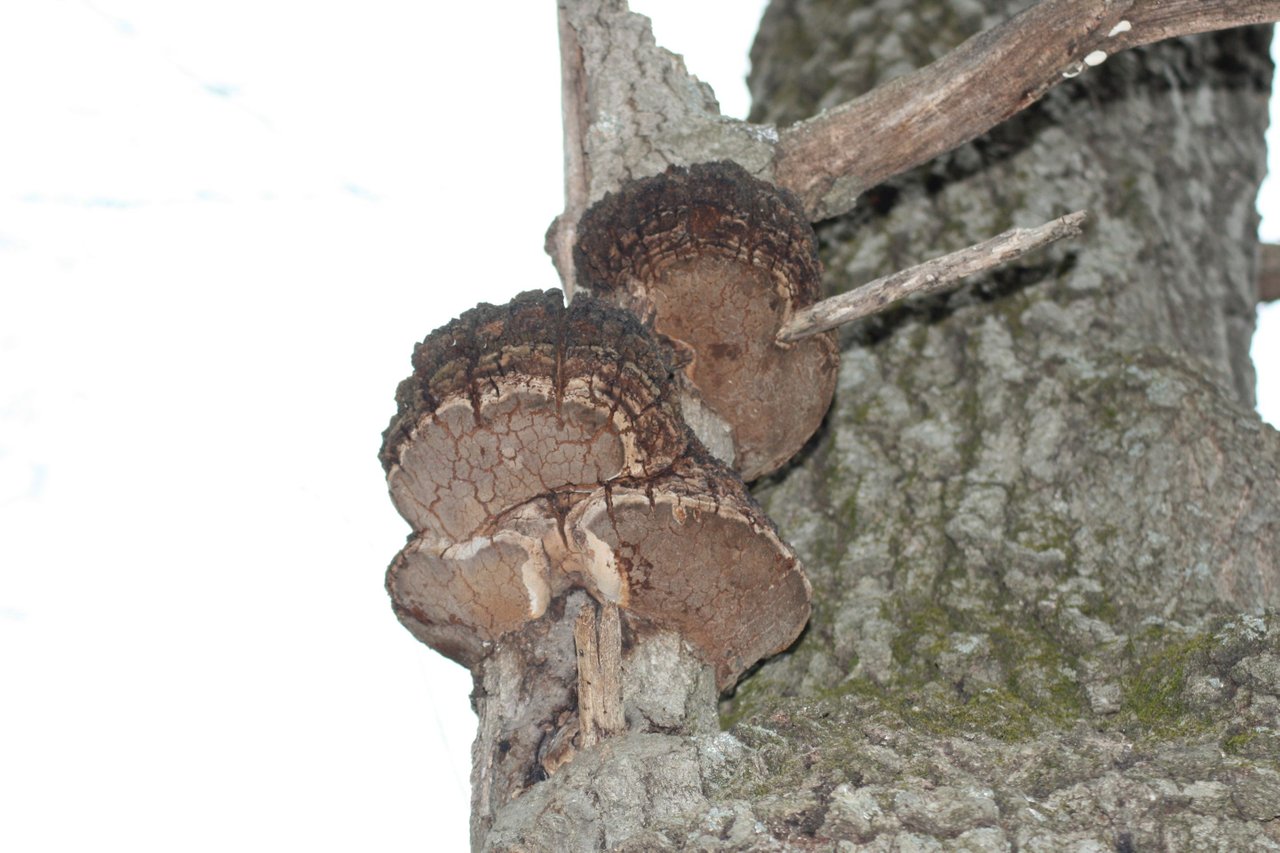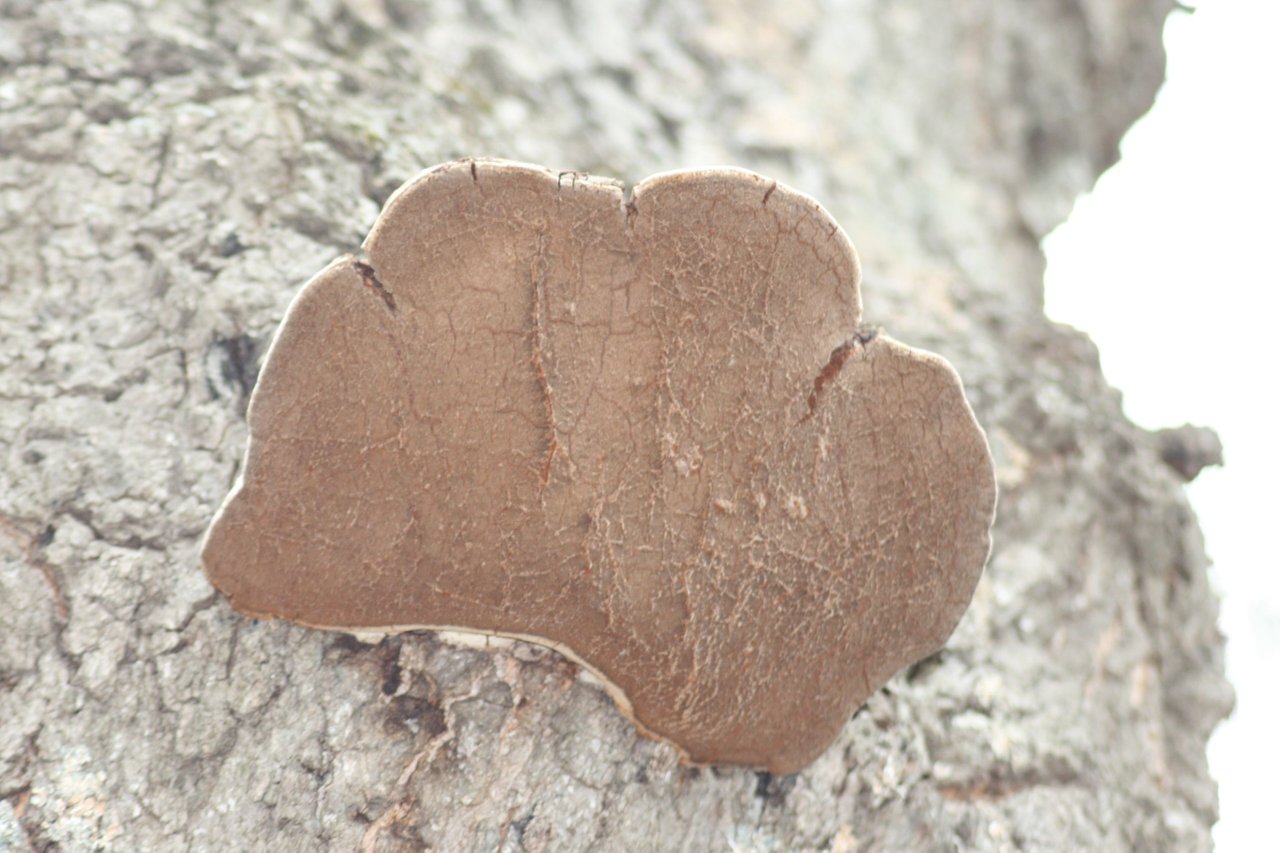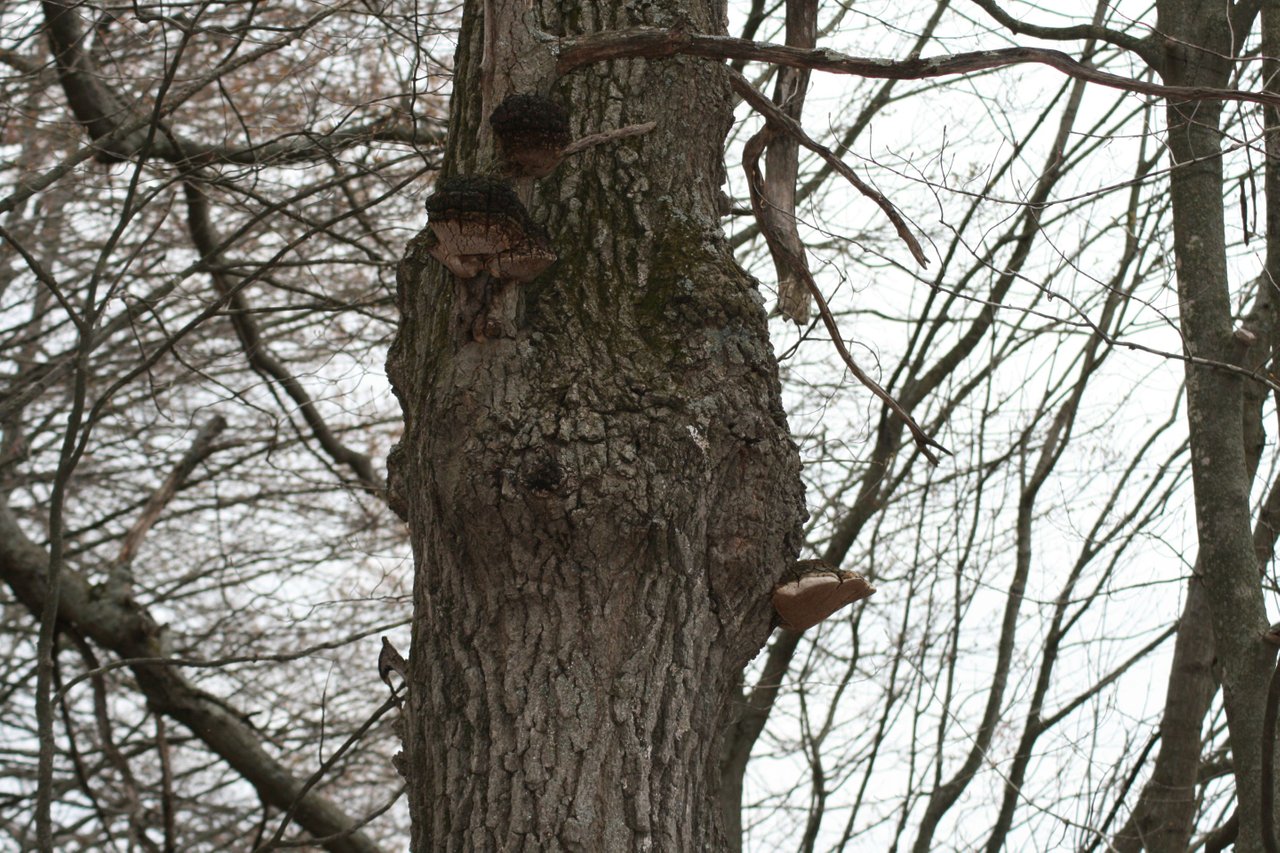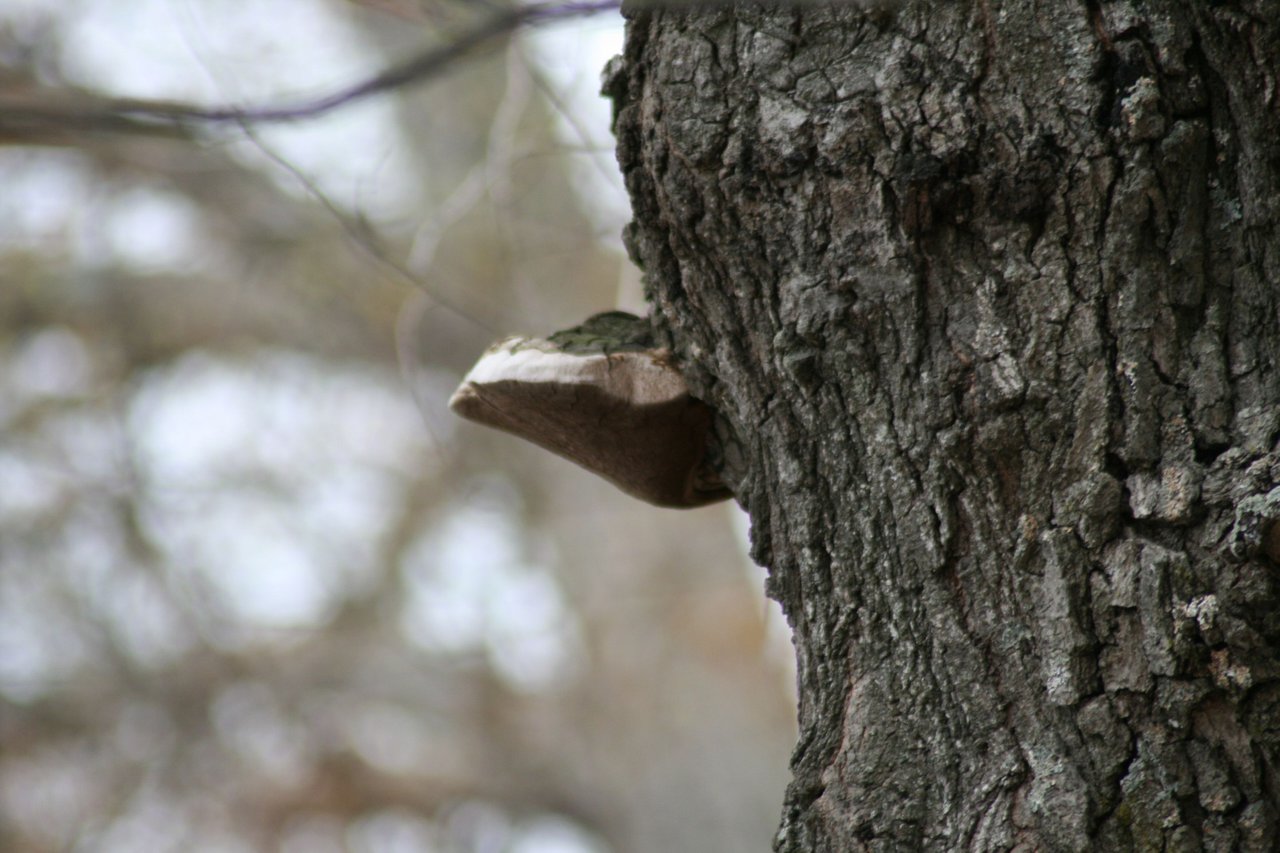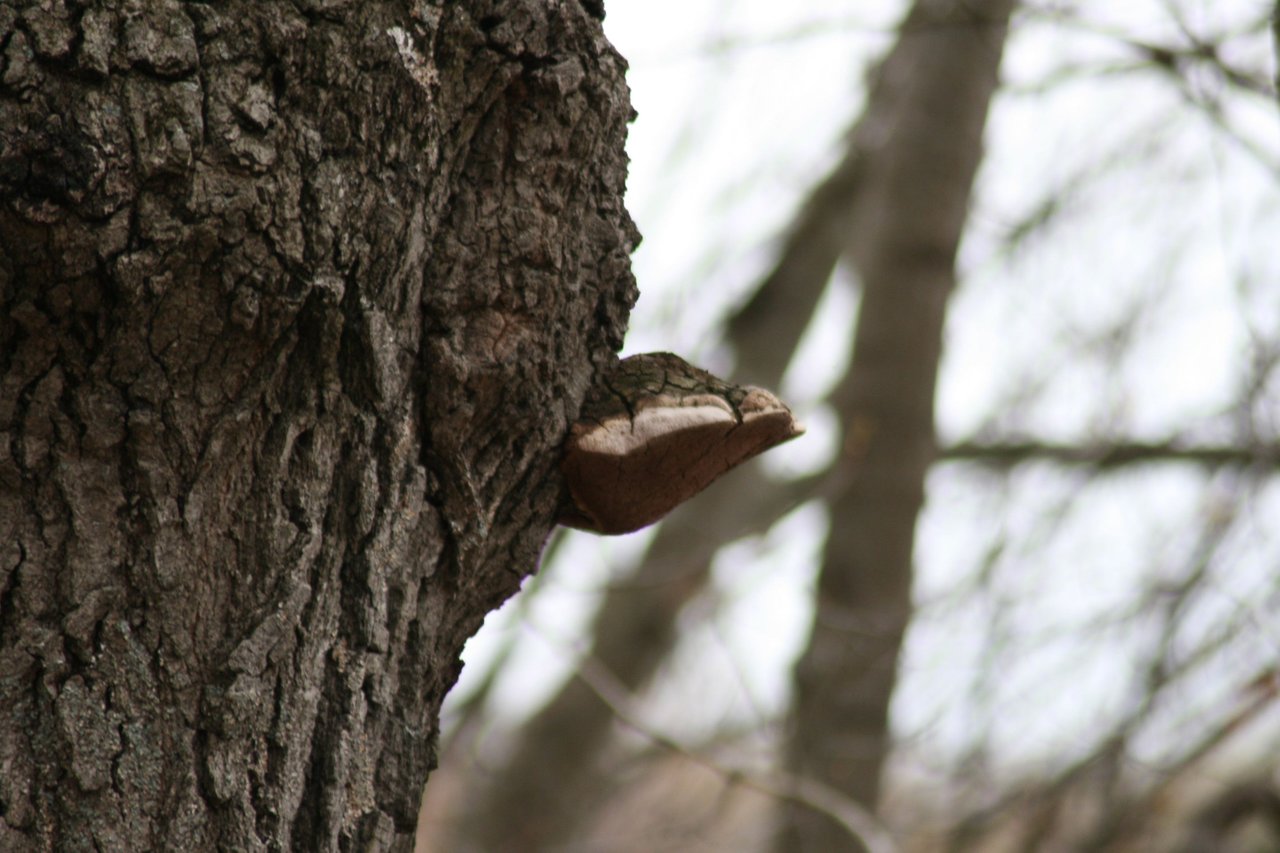 False turkeytail (Stereum ostrea):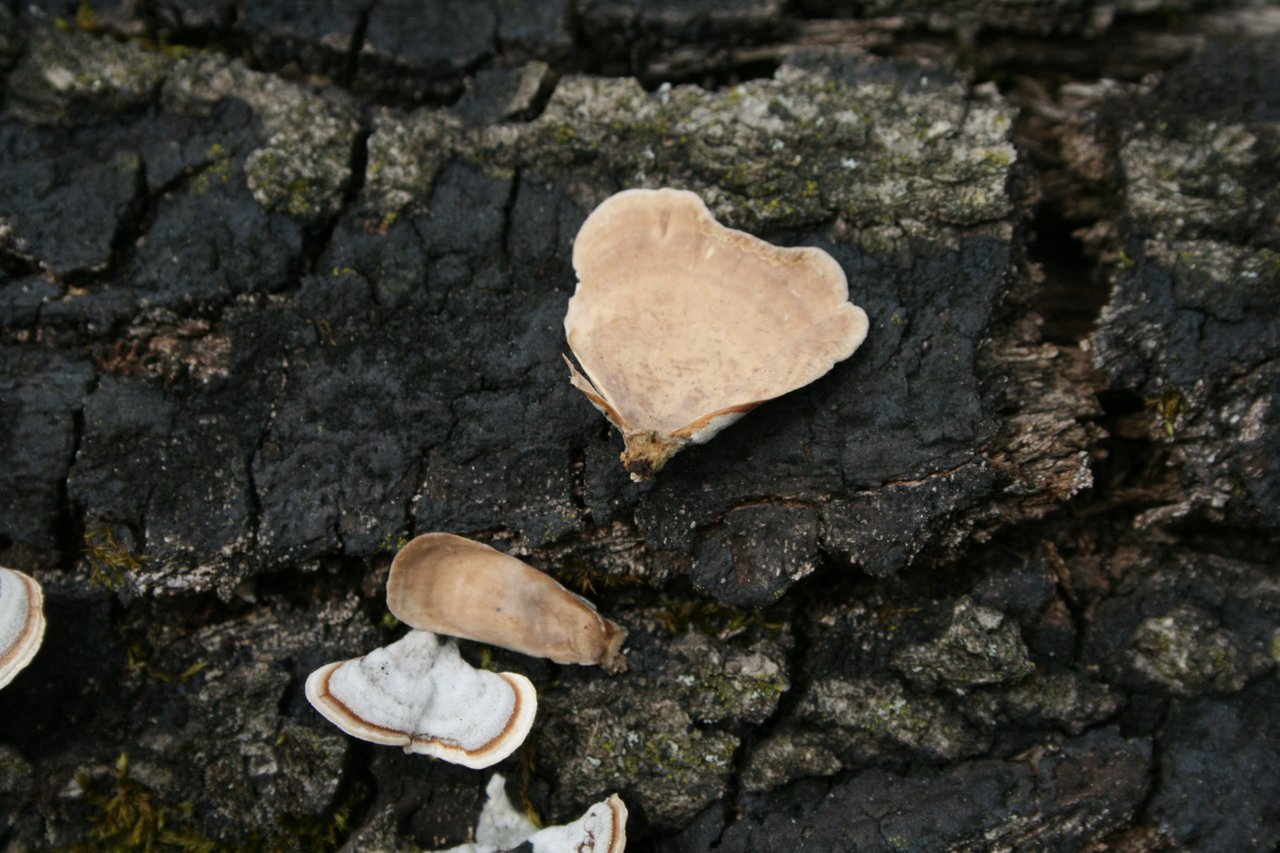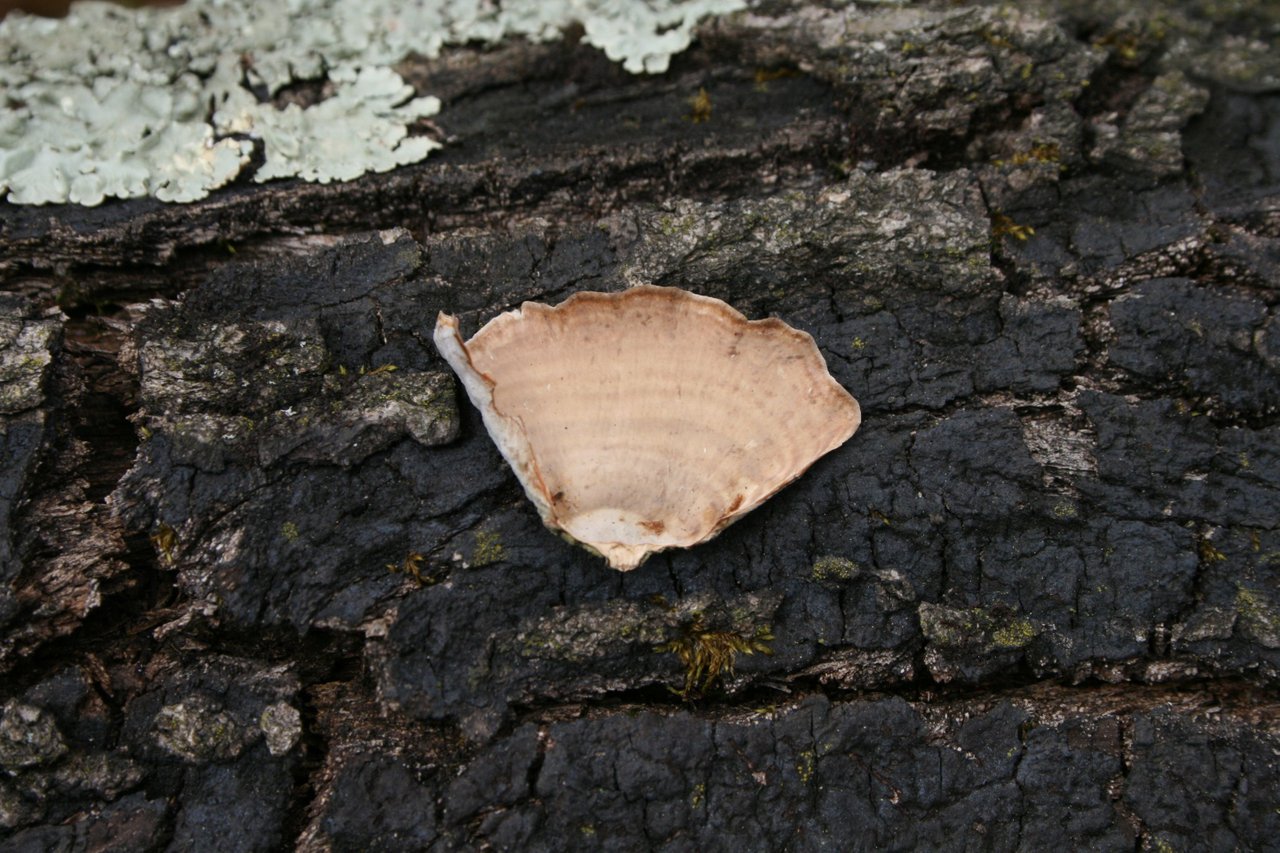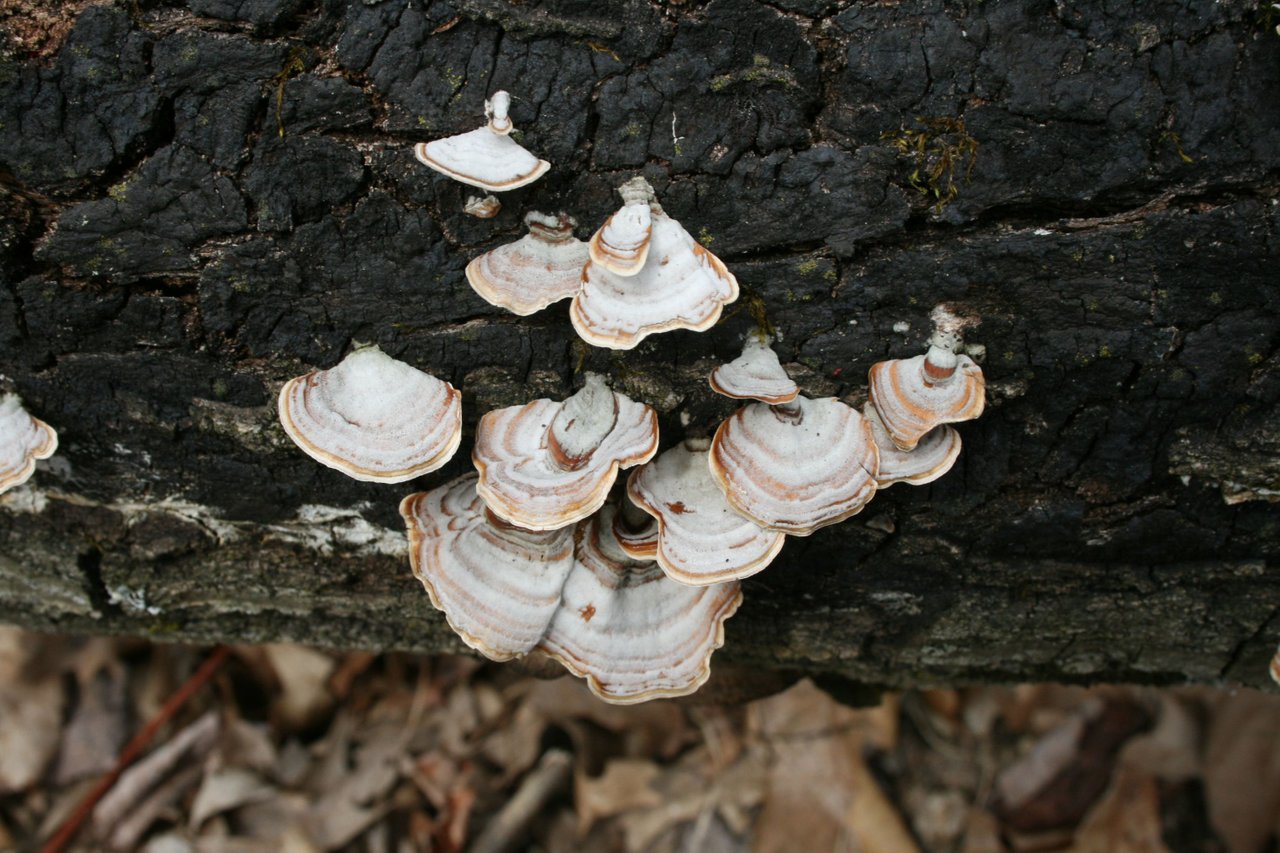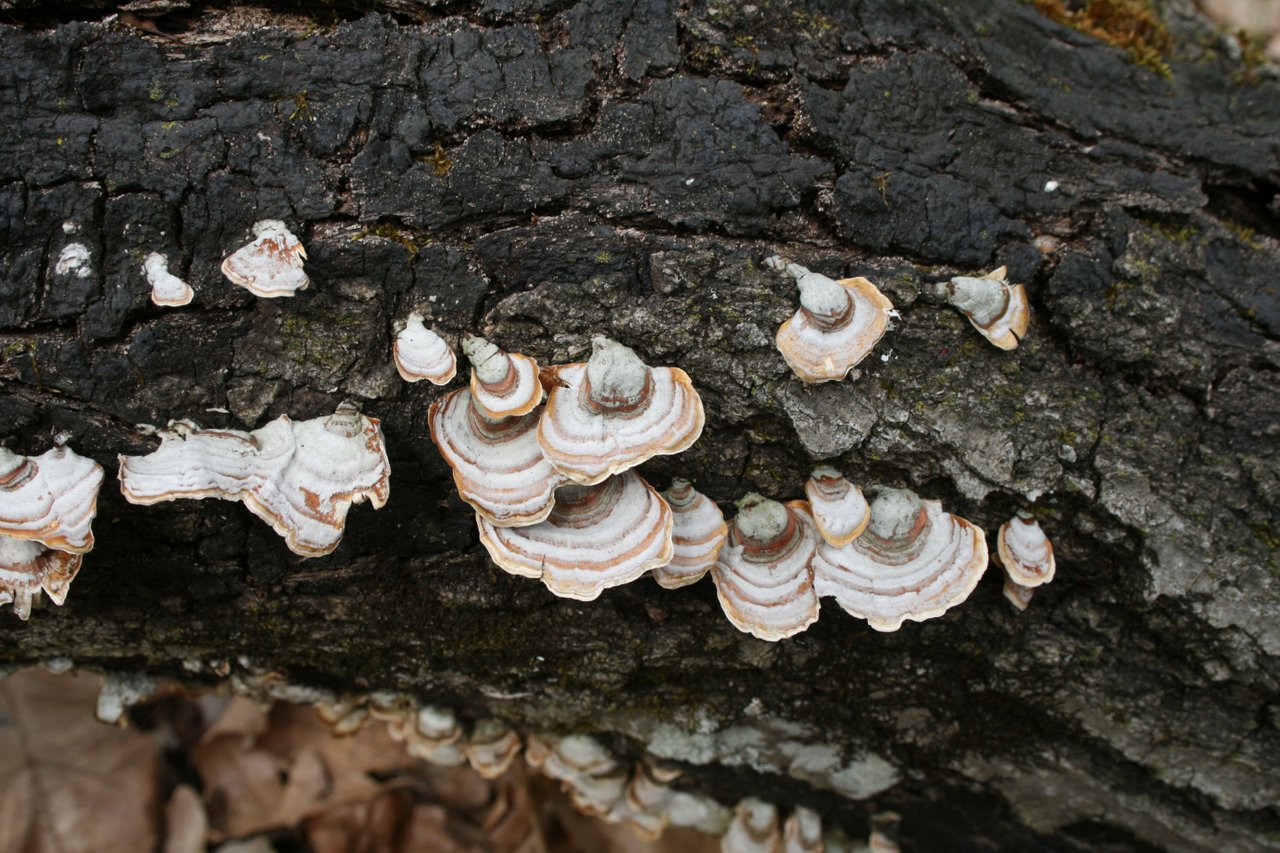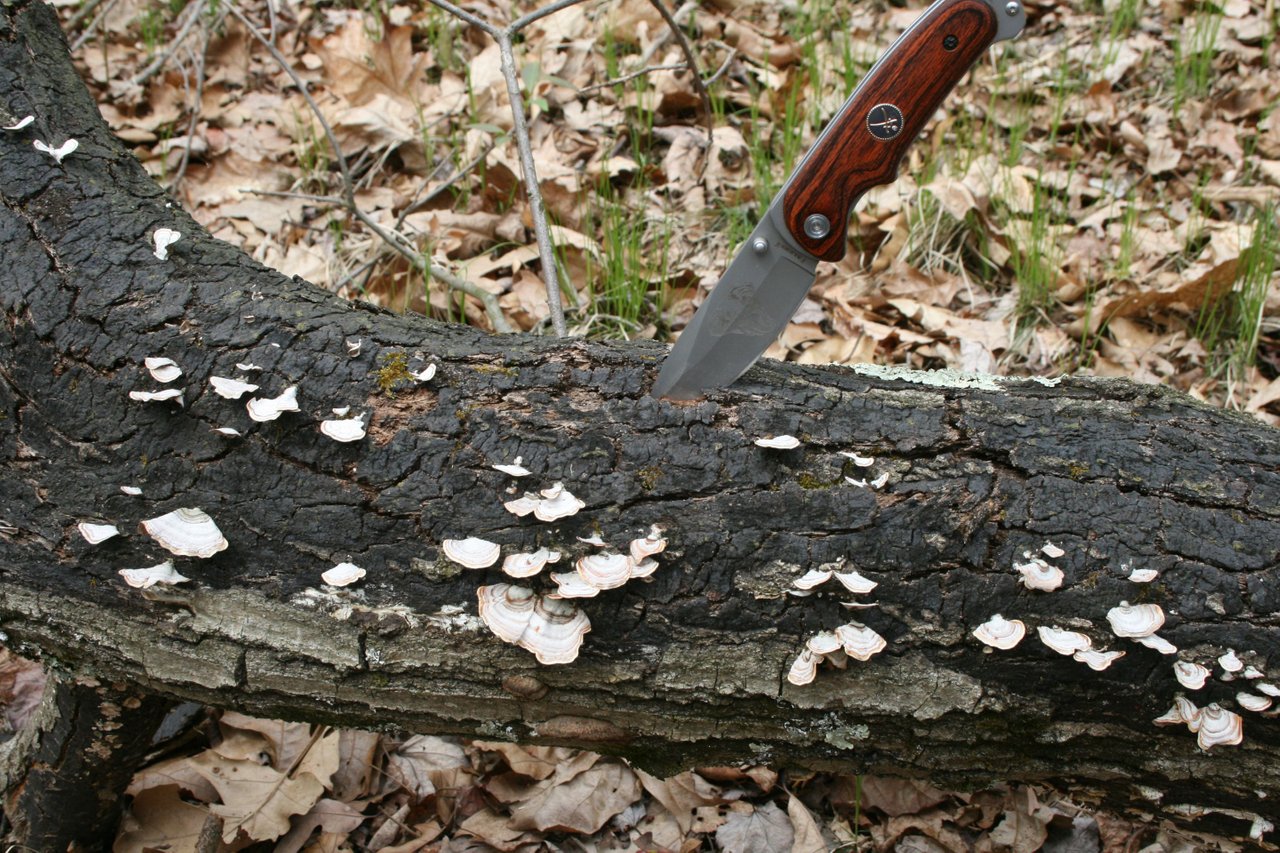 Oak mazegill (Daedalea quercina):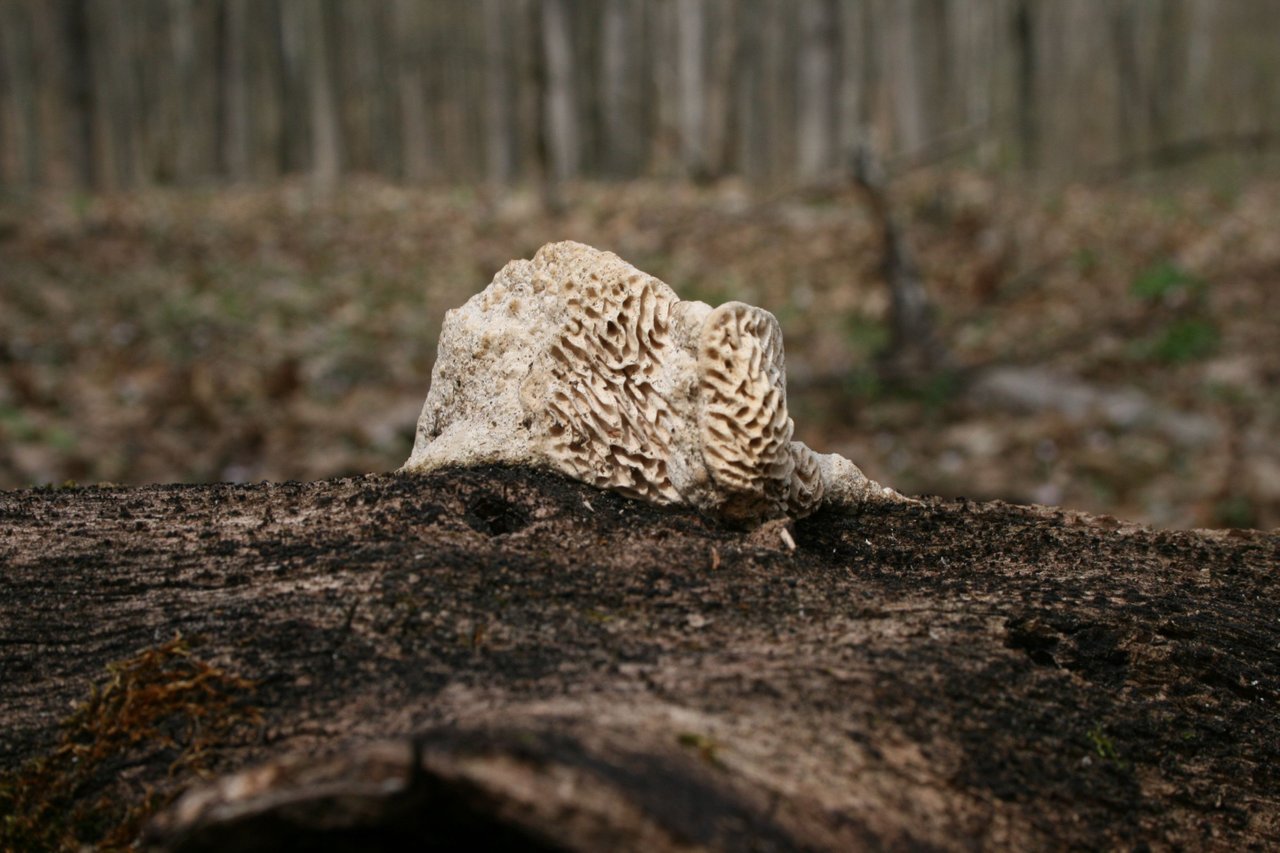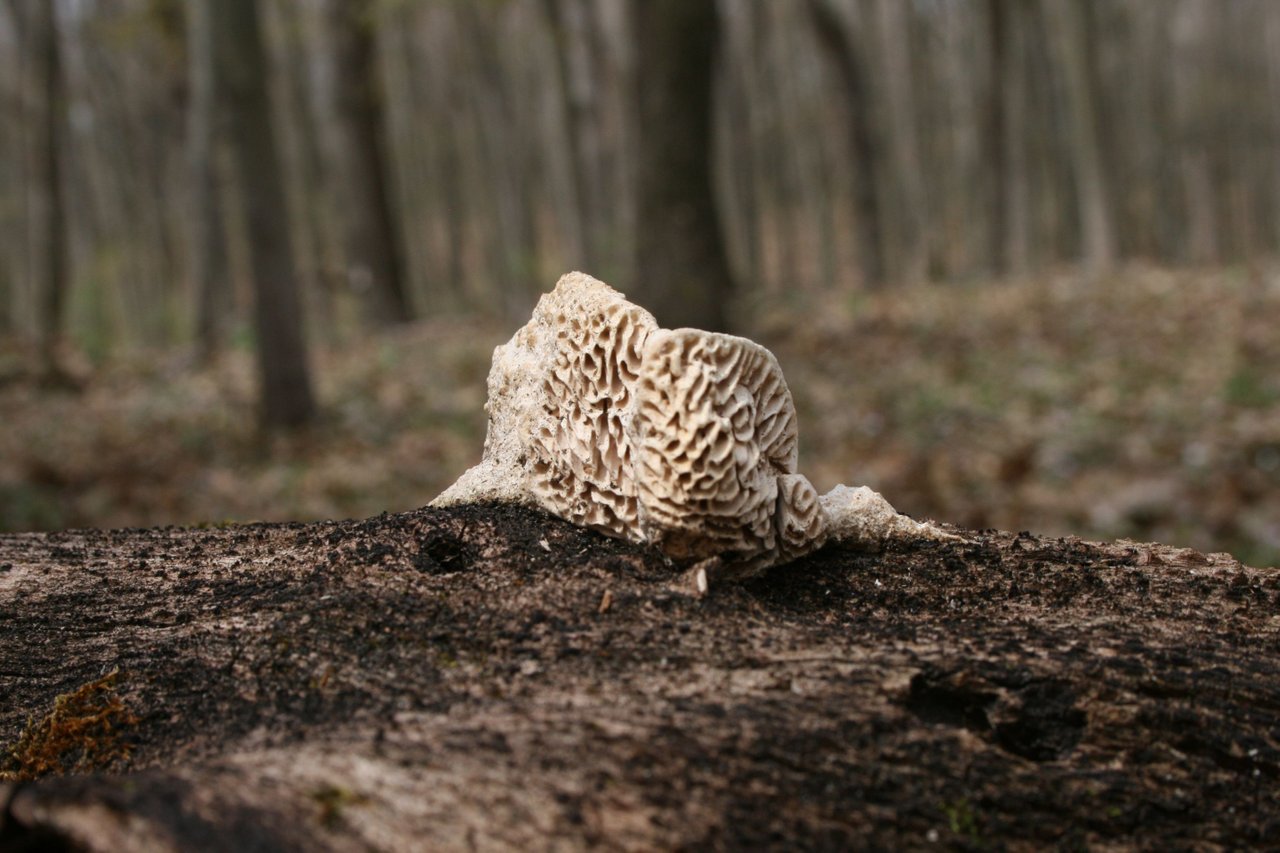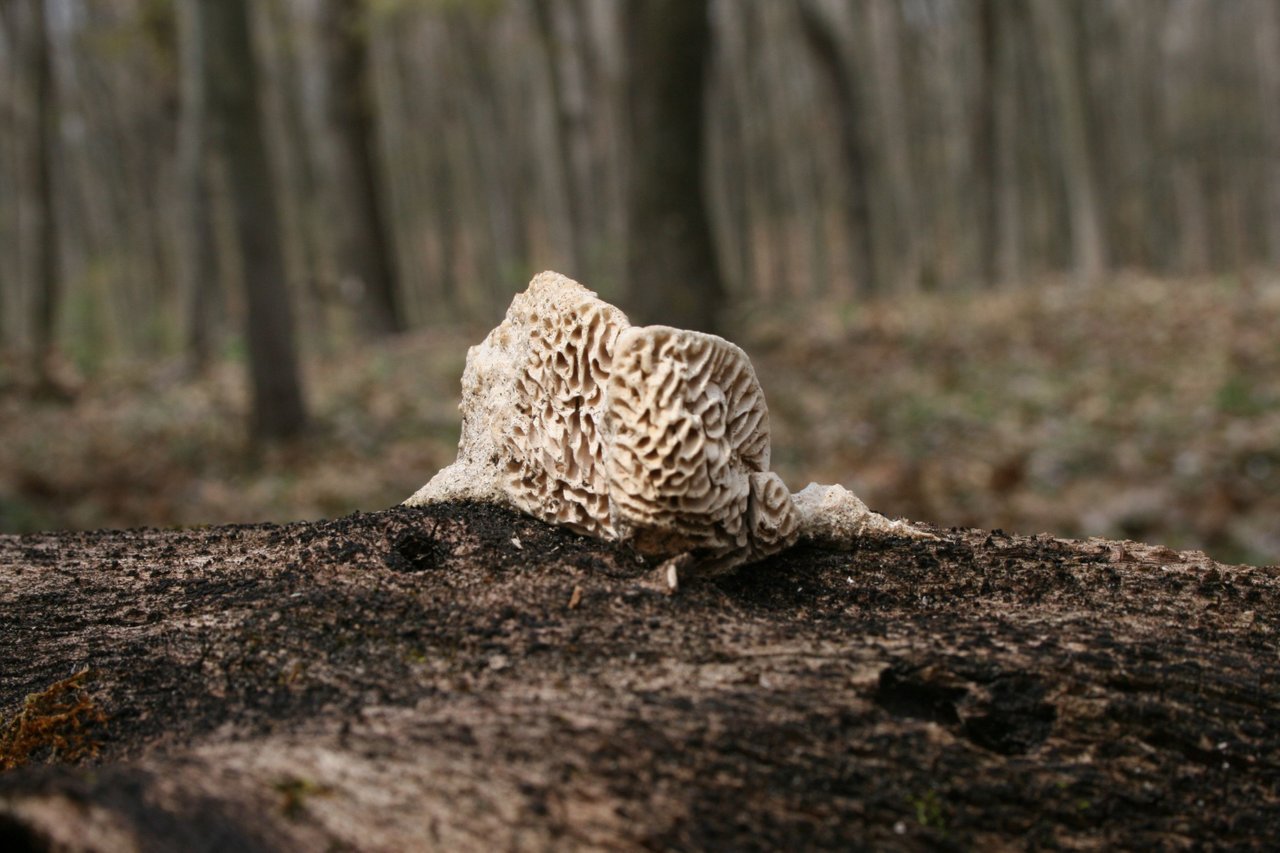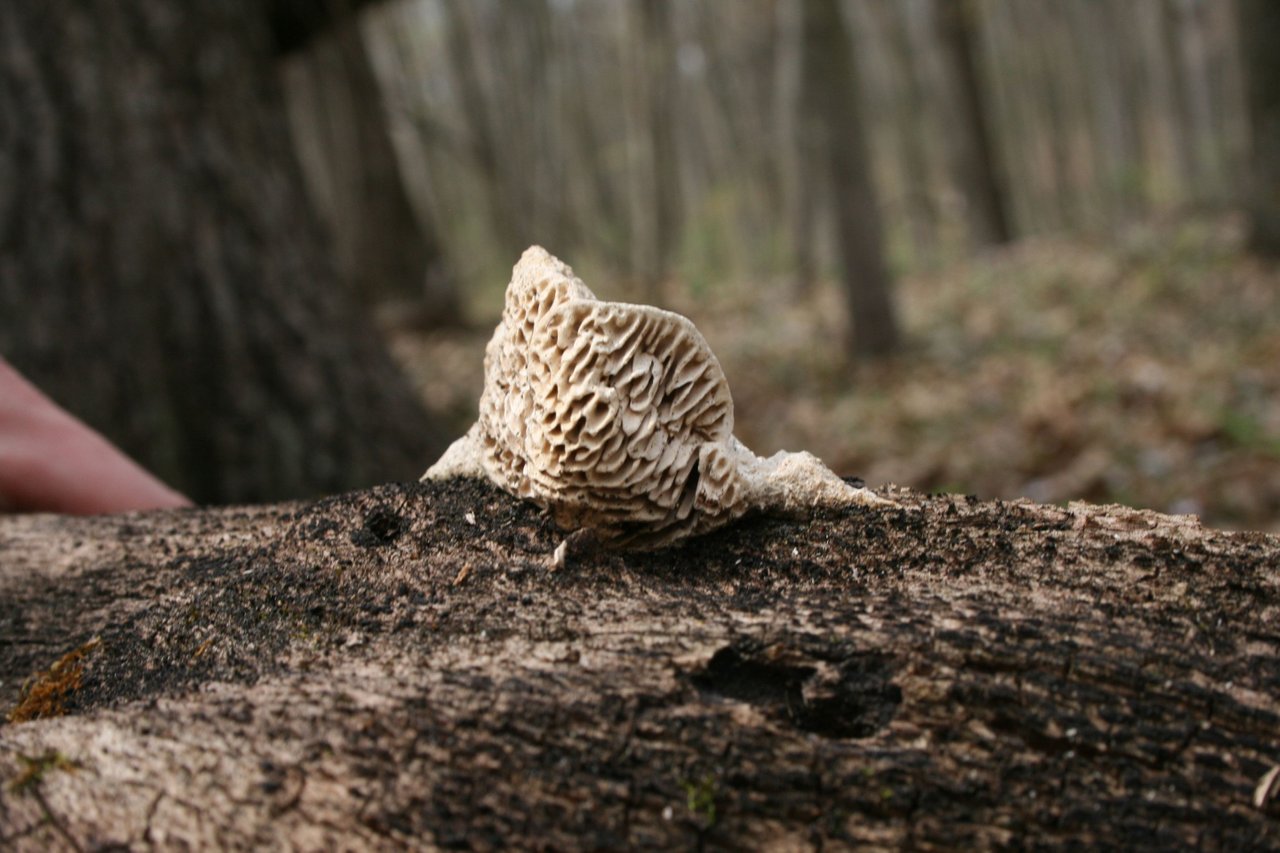 Bay polypore (Picipes badius):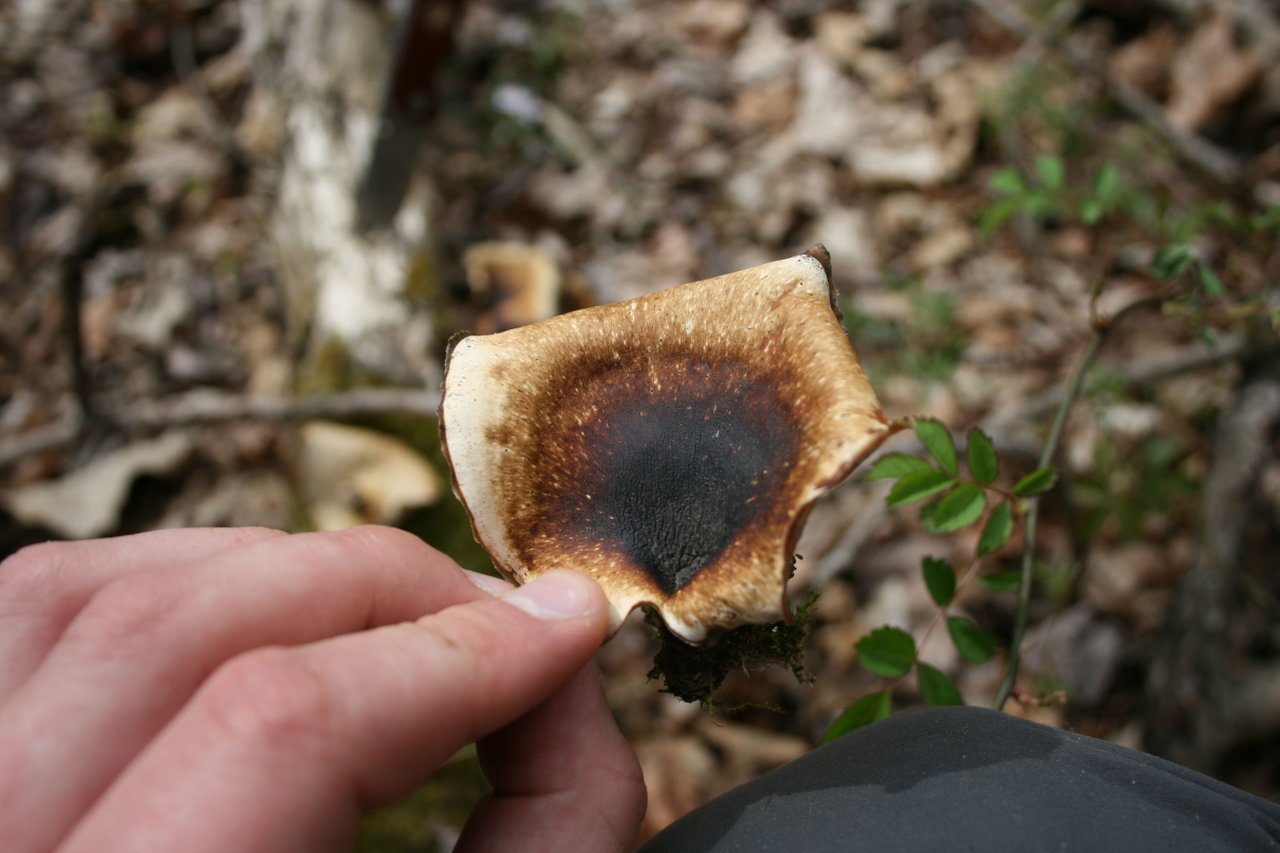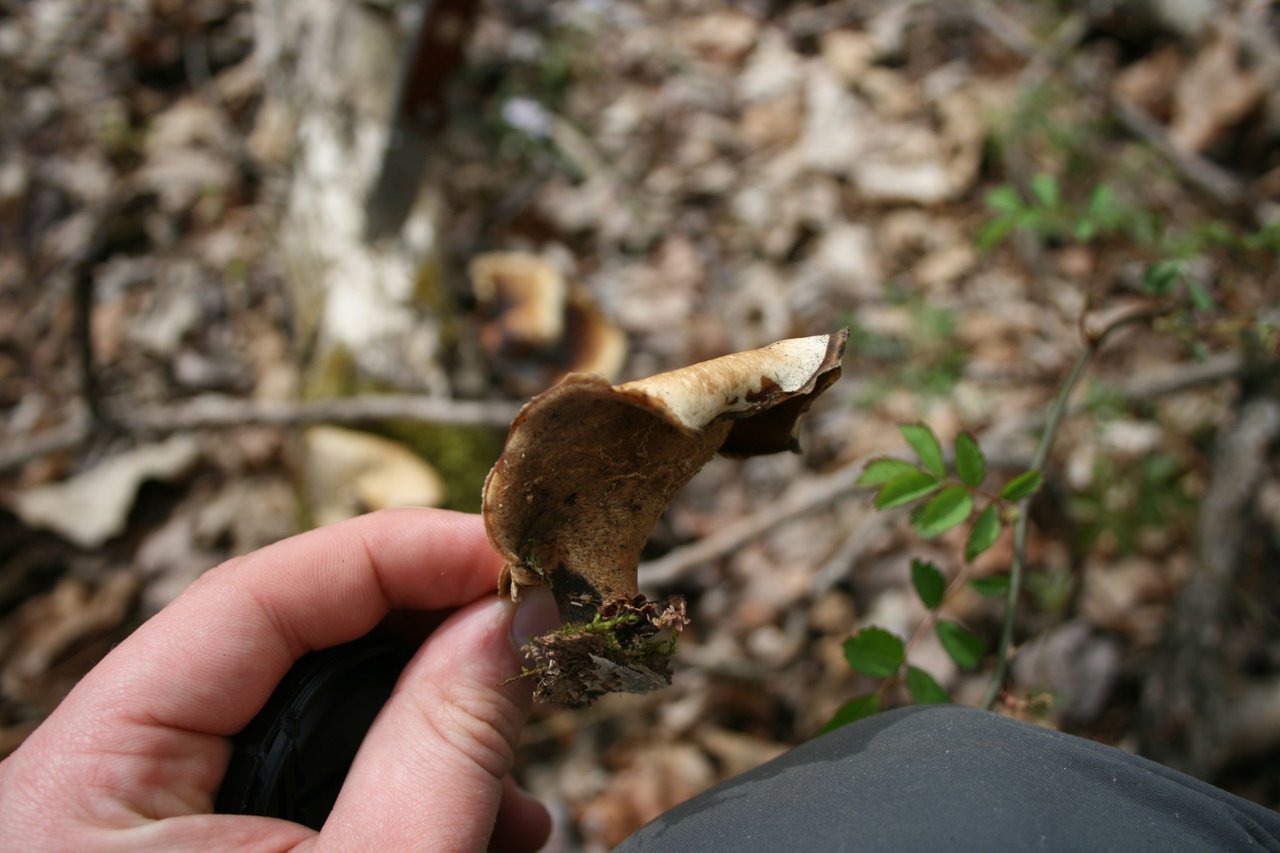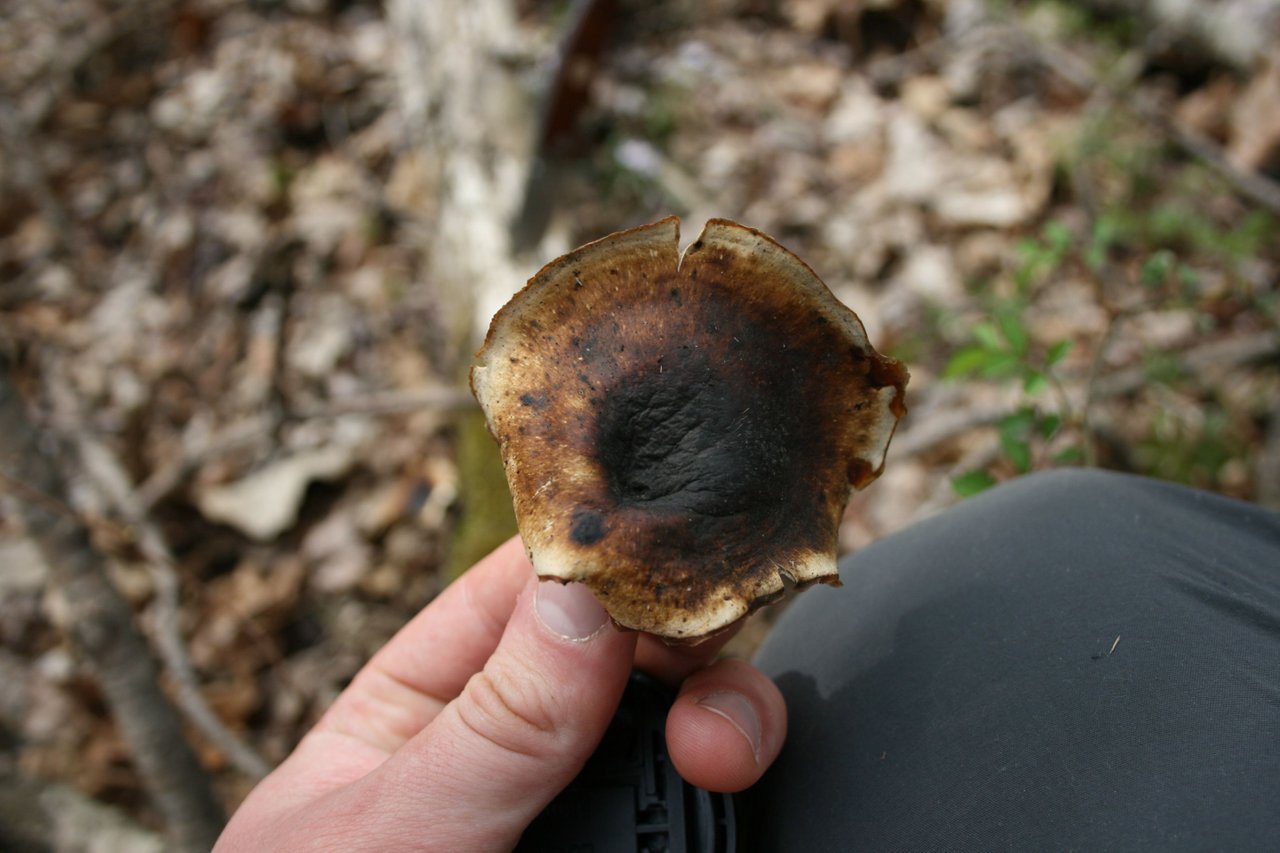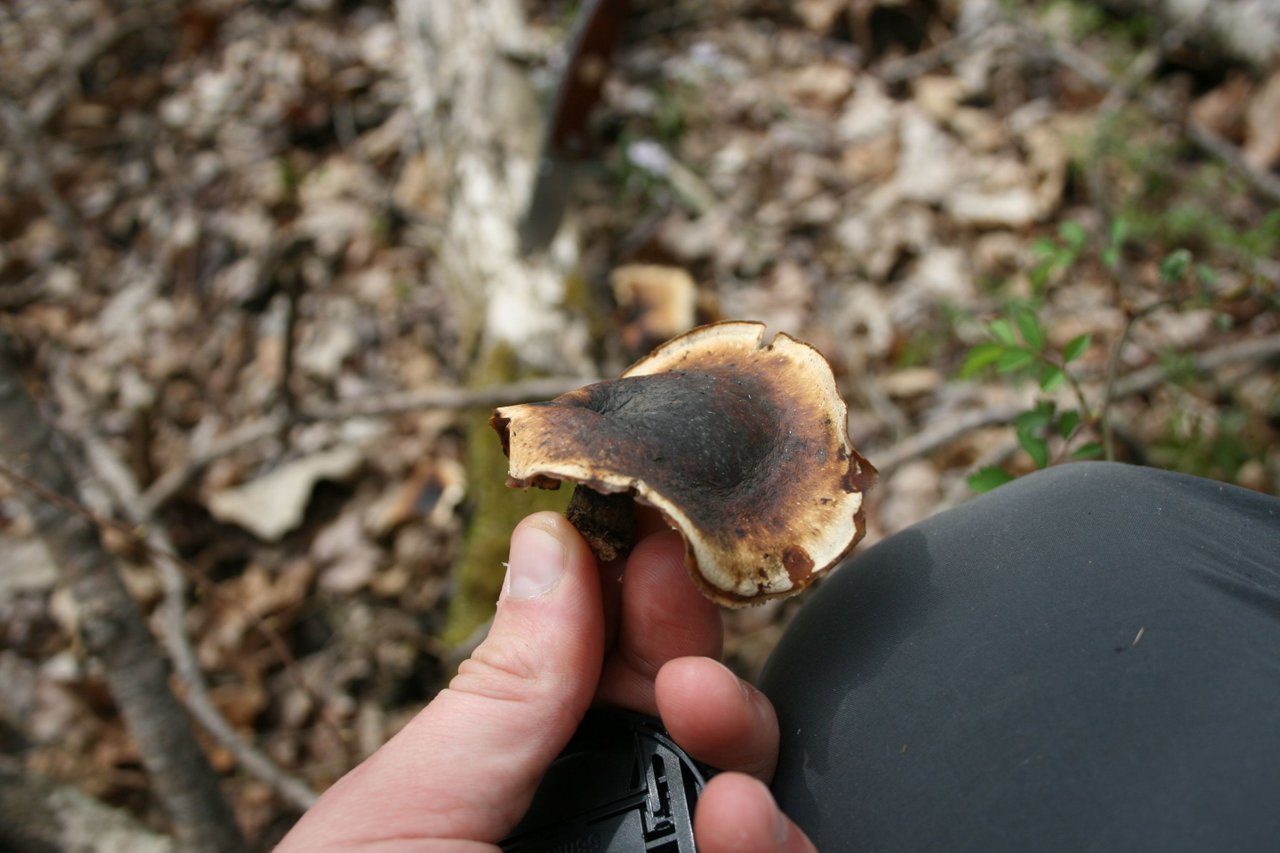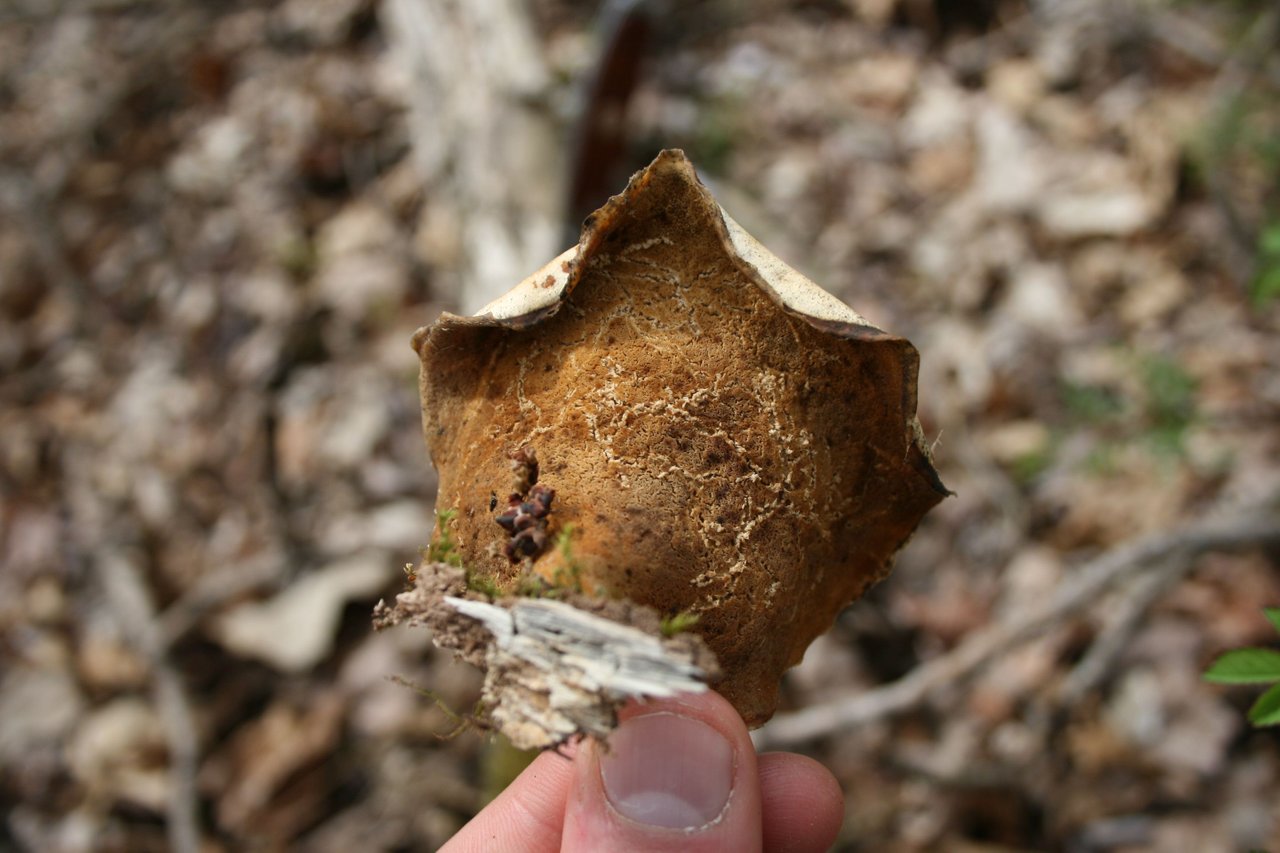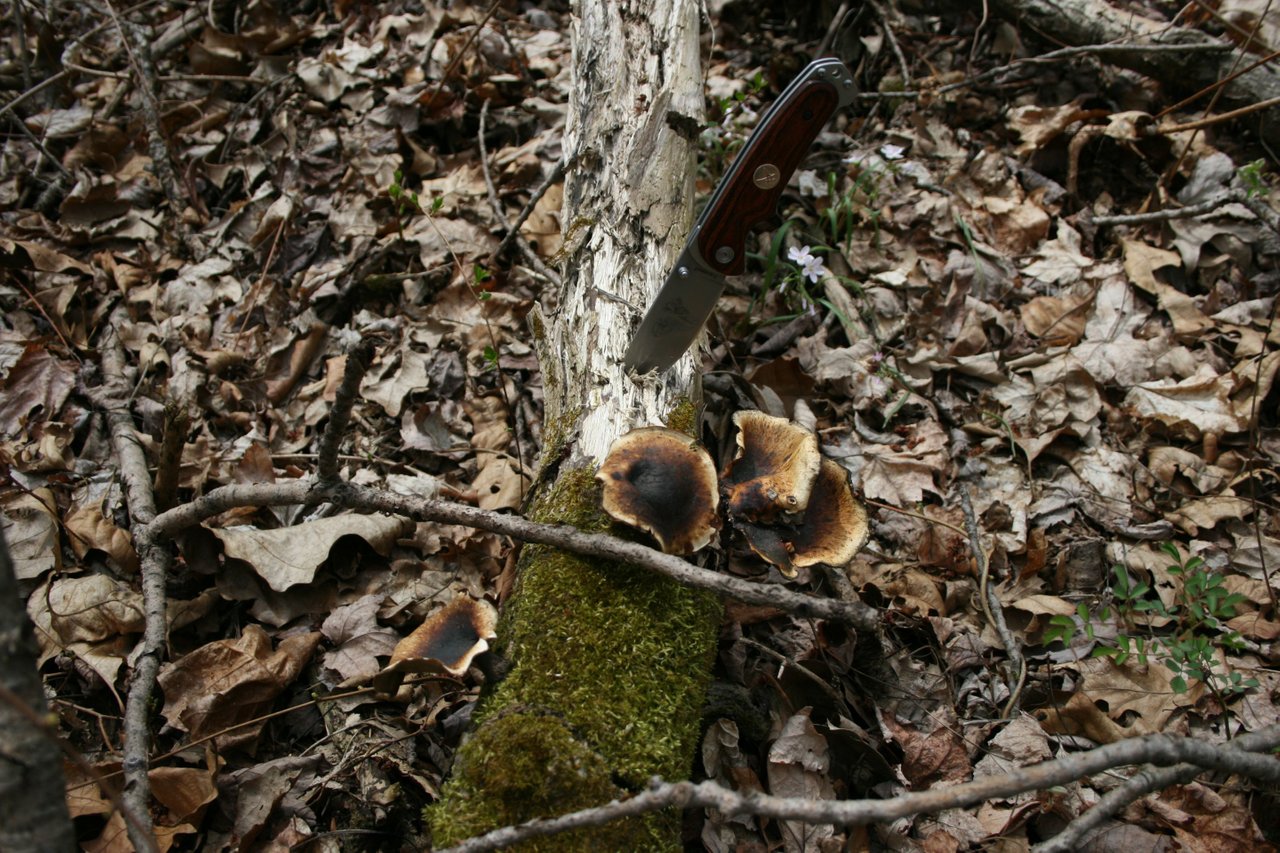 Moss bells (Galerina sp.):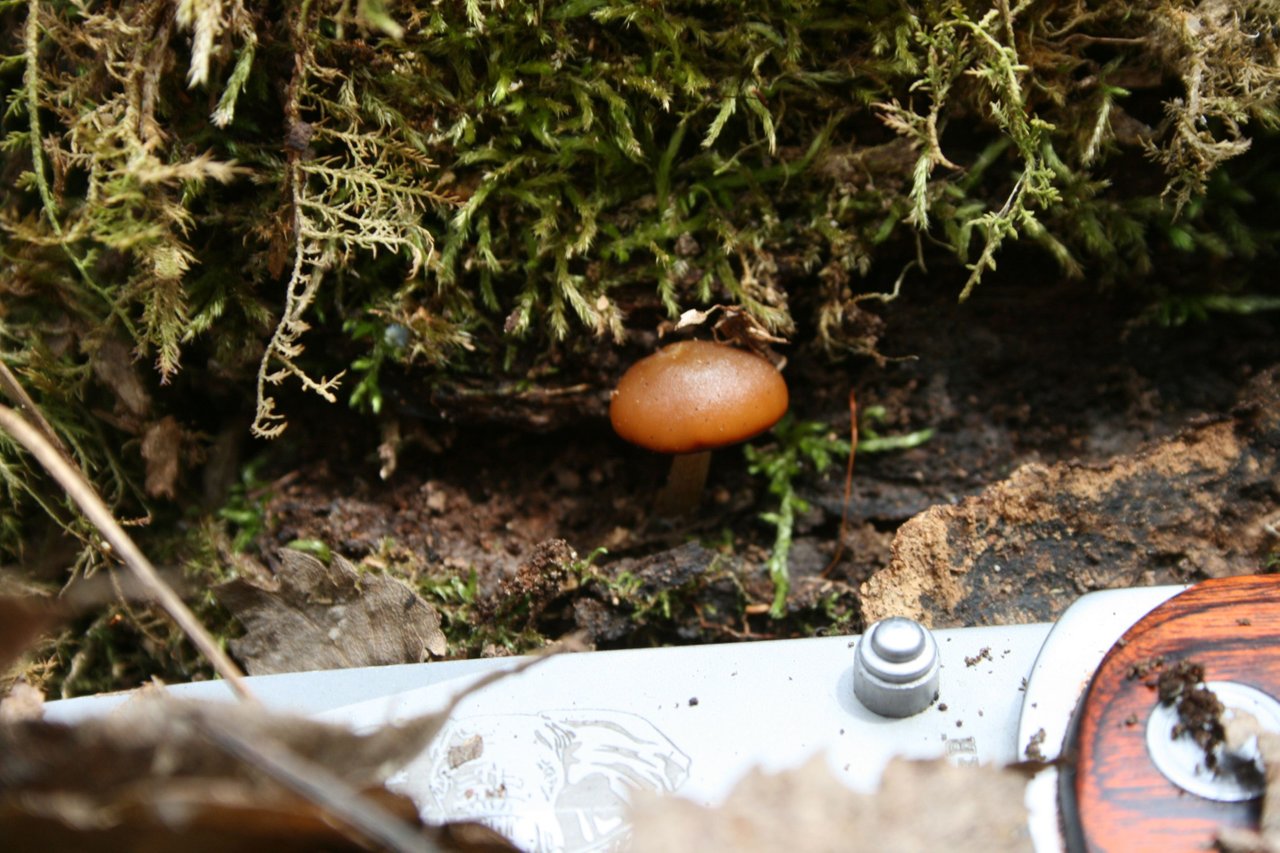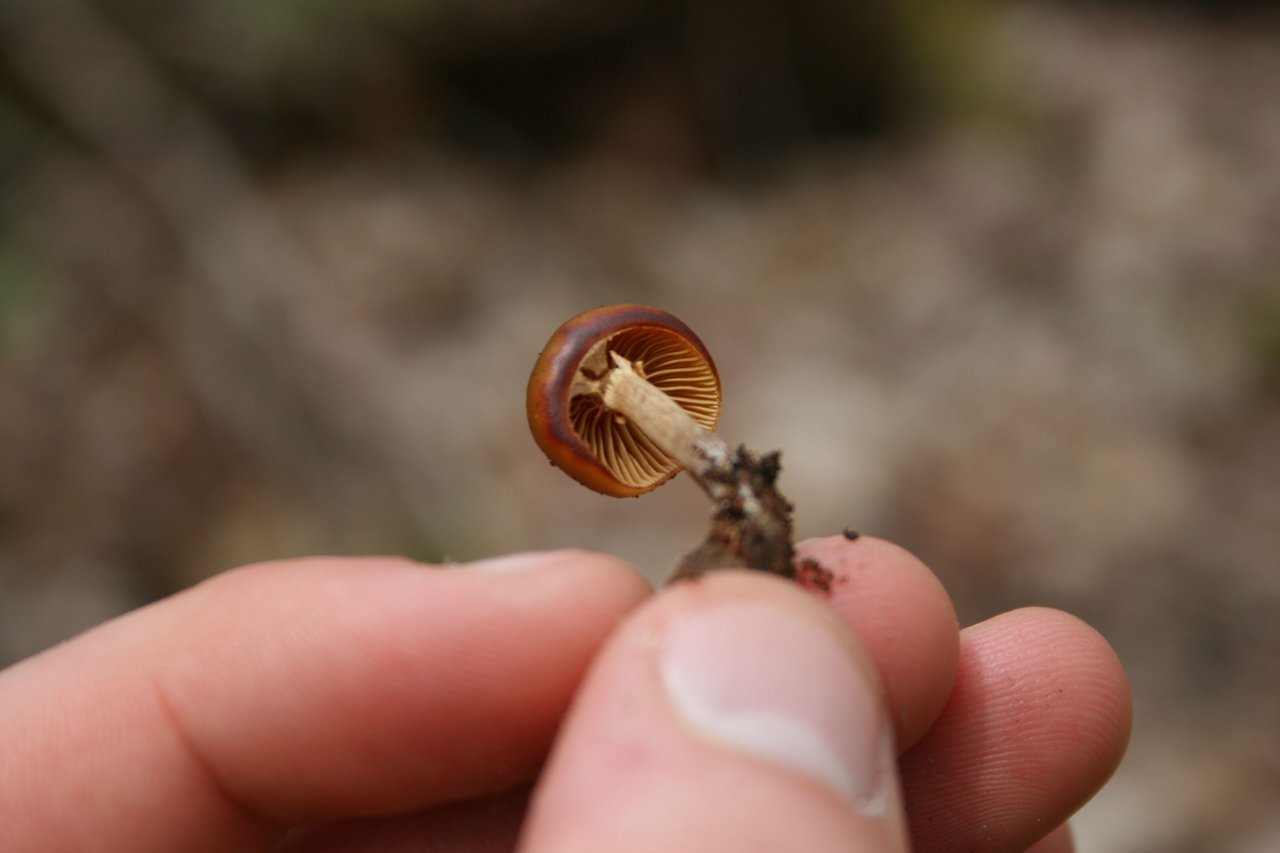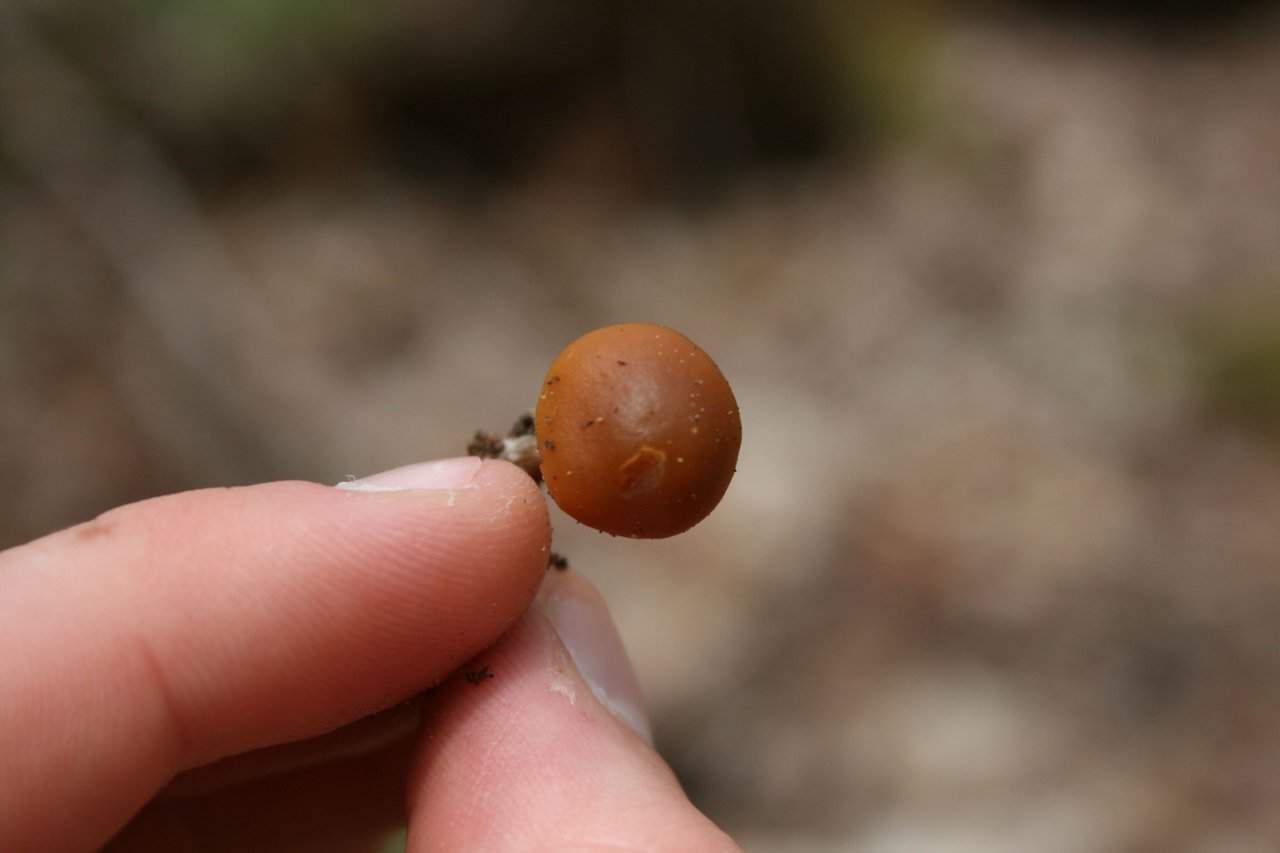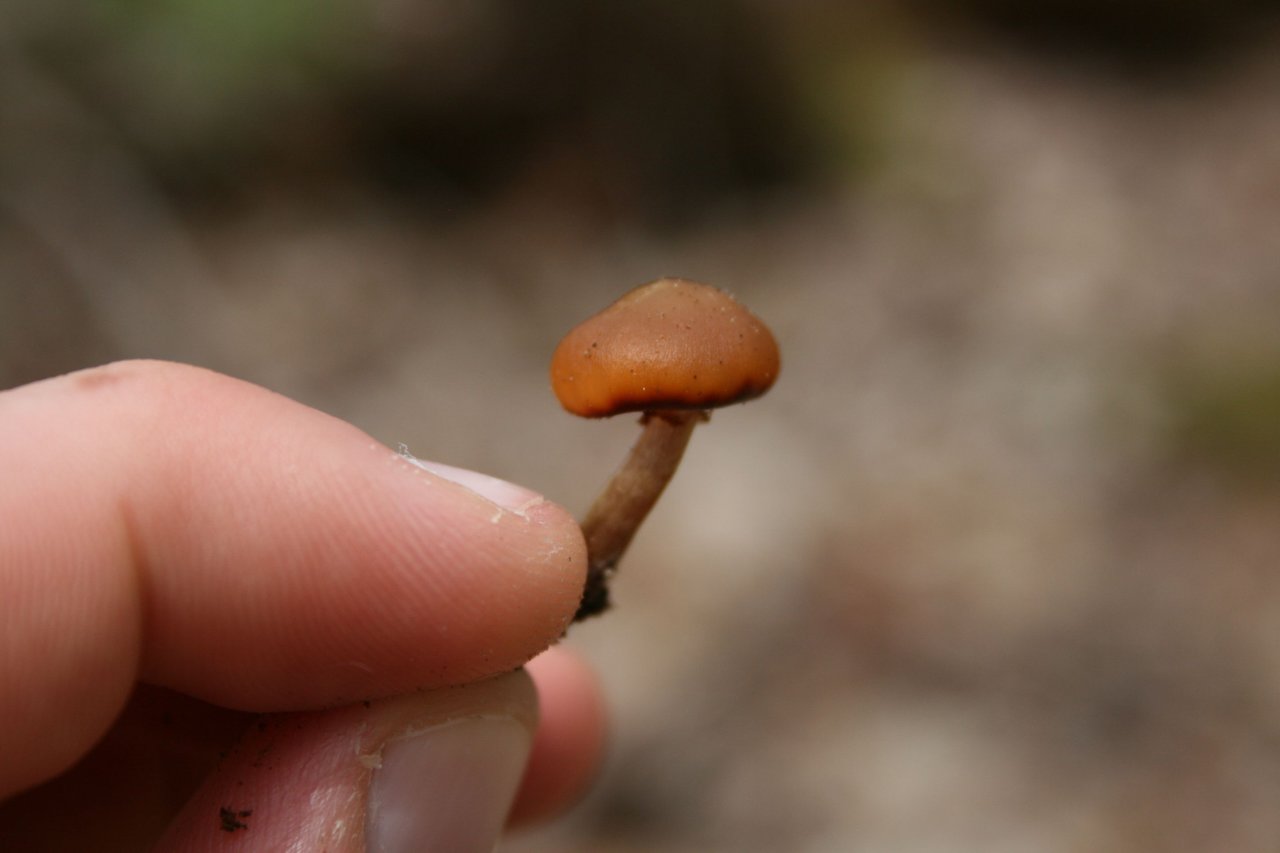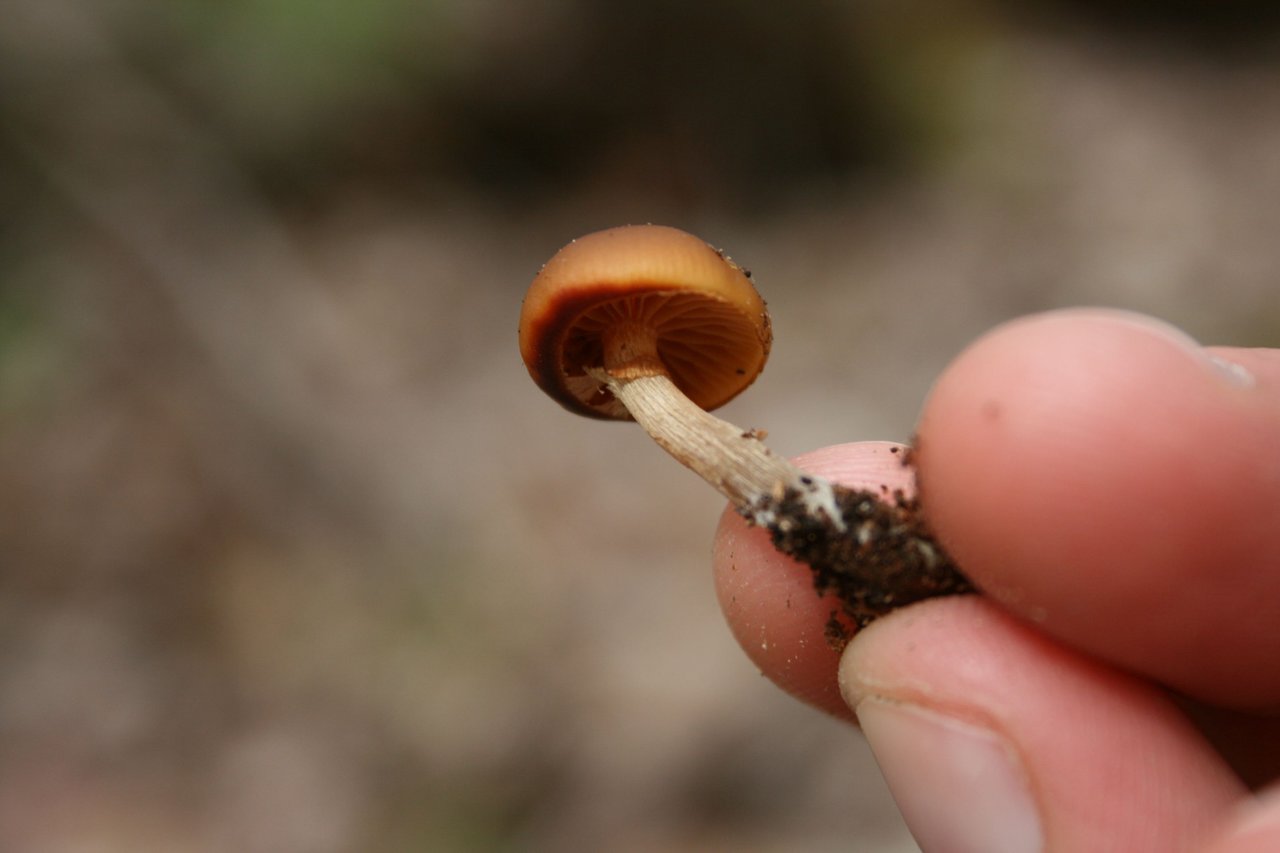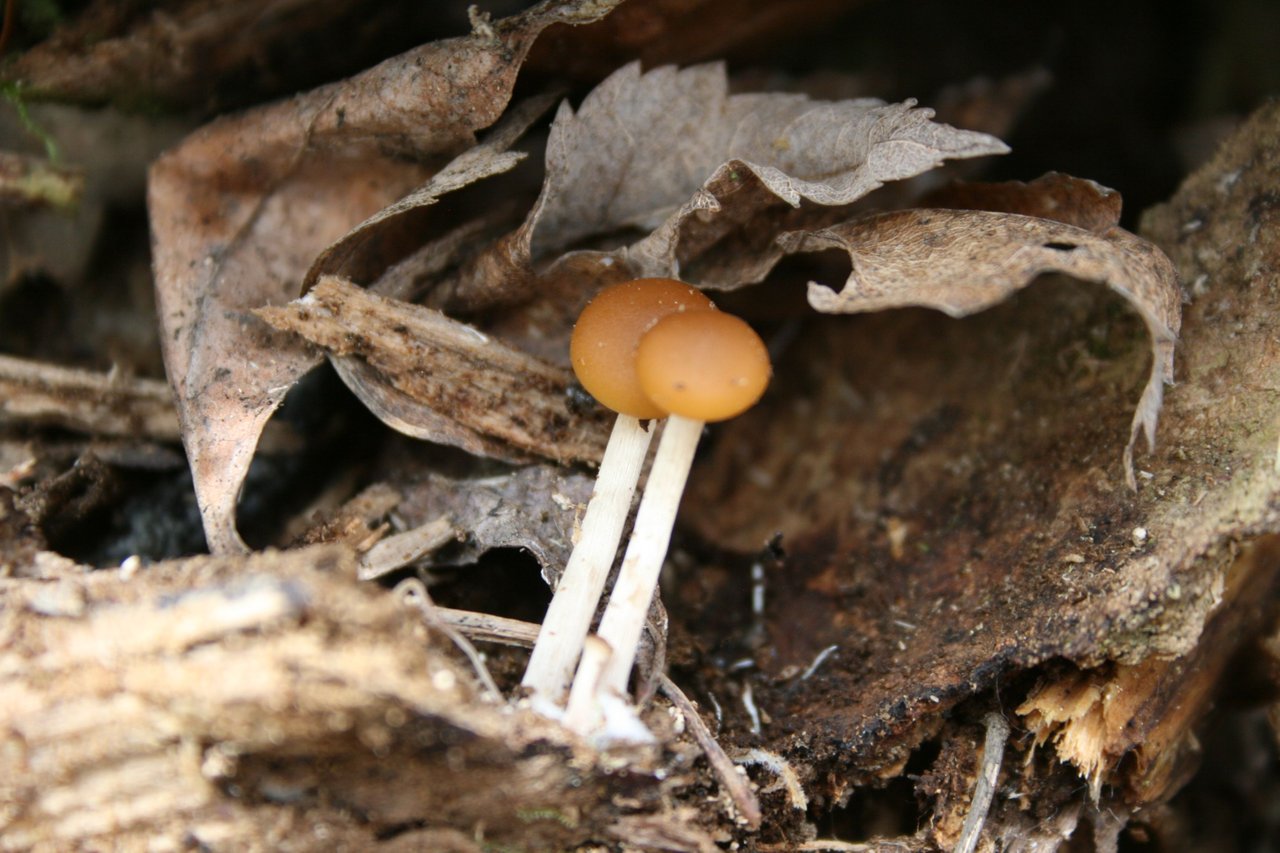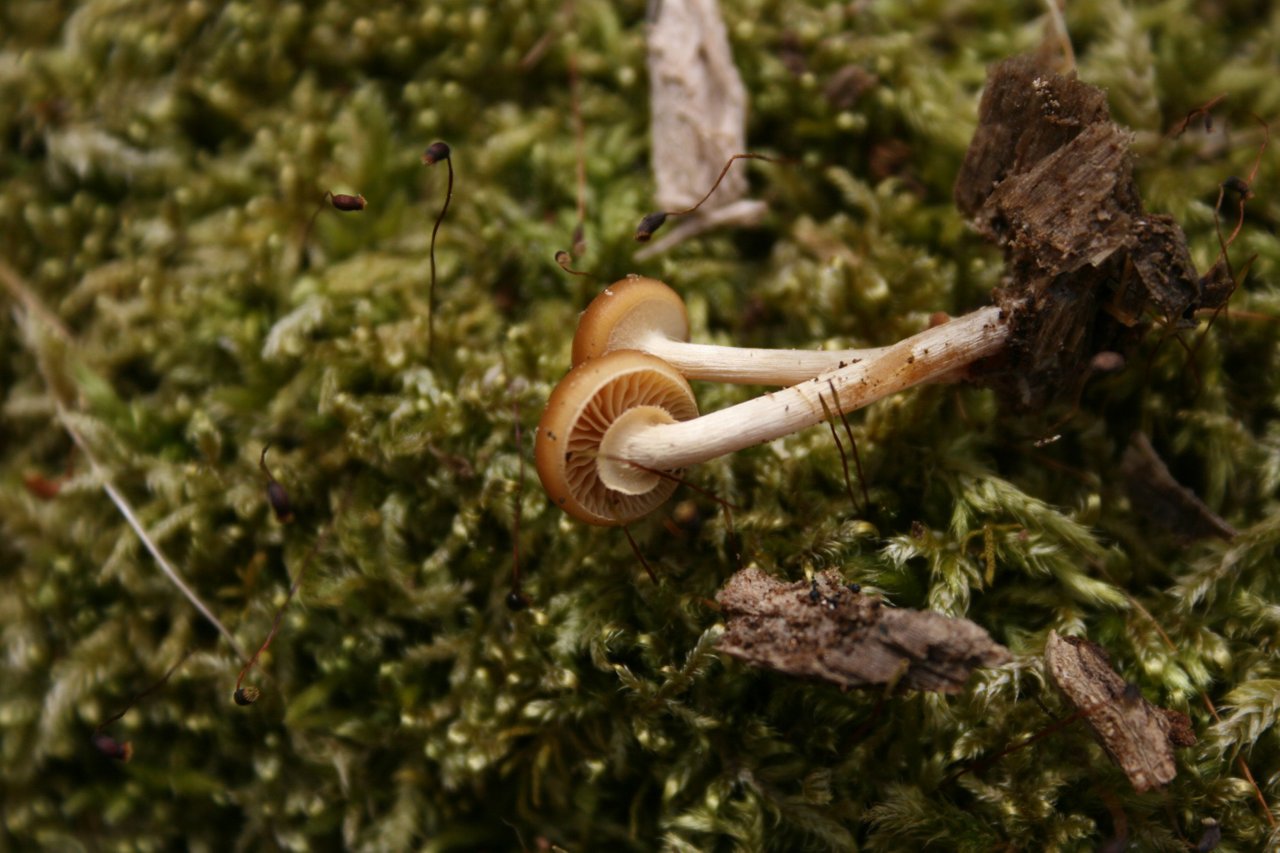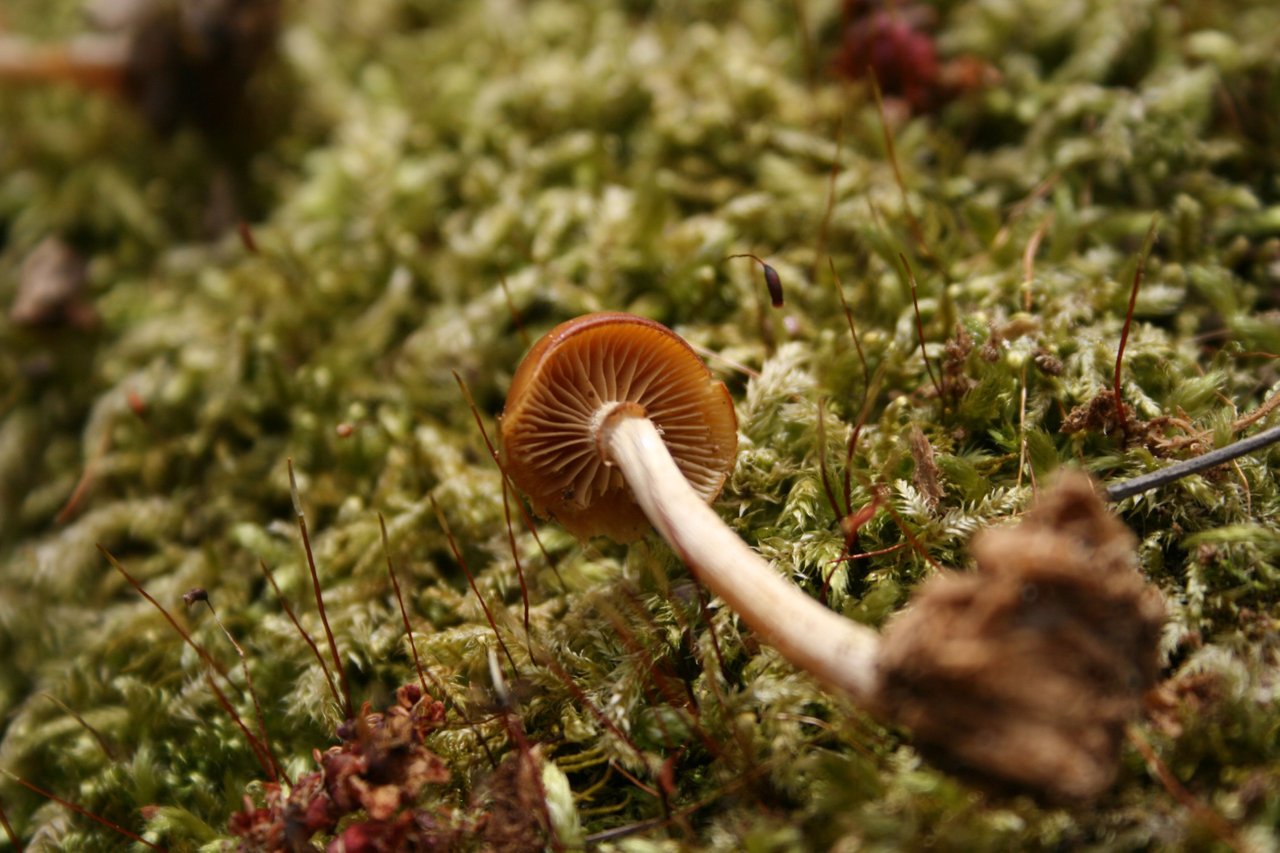 Thank you for walking with me.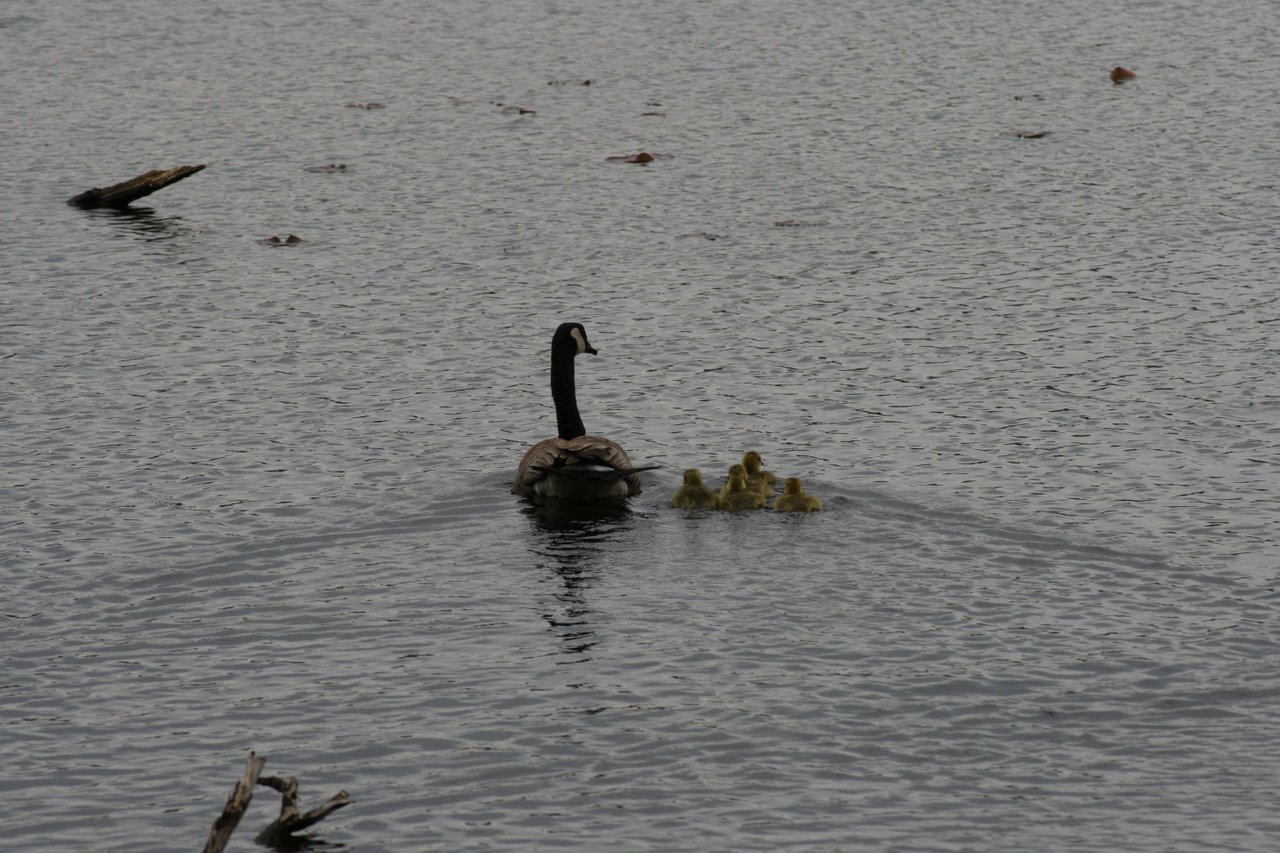 My NFT Showroom gallery: https://nftshowroom.com/tych021/gallery
Creary Gallery: https://creary.net/@tych021/projects
Publish0x reflink: https://www.publish0x.com?a=M7e58kDYd2
PeakD reflink: https://peakd.com/register?ref=tych021
NFTShowroom reflink: https://nftshowroom.com/?r=tych021
Twitter: https://twitter.com/ilove1coffee
Vimm.tv: https://www.vimm.tv/tych021