I know, some of you might say " ooh, not again this crazy artist" :-)) but it's ok ...
As i've seen, lots of people are talking about these #hardforks and knifes :-))) that #steemit was going through and it seems it has not stopped, yet ...
I think everyone can be active on both platforms, no matter what the story, made by design :-) stays behind ... #hive blockchain has its own benefits but never to forget the #mothership , which was, is and it will remain, #steemit :-) 
Regarding the #hardfork that was annunced to take place again soon, i am more than happy :-) 
Nobody see the benefits of this kind of hard-forks ... I would like to see 101 of them, AND, the migration to be done, as always happened with the previous hardfork, through the protocol where we will have the same amount of #power #coins #tokens in our new existing platform ... 
This would be like, if you have 10000 #steem power, with the new hardfork to #galangoloklingonian blockchain ( it's a joke, but sounds cool) :-))) you will still have the 10000 #steem power on your mothership platform but also as an avatar that migrated and transfered like a mirror copy of your existing amount, you'll have as well 10000 of #galangoloklingonian power and coins/tokens of this new blockchain assets :-)) 
Sounds amazing in my humble opinion! Don't you think? 
Meanwhile, let's step further inside my artistic world ... 
Therefore, enjoy my Creativity in the next Augmented lego reality ... or just an illusoric Future ...
Even if, 
Sometimes i wonder ...
Lego creativity will worth millions inside the crypto space in the far distant Future?
Or, maybe it will be something replaced with augmented reality and actually this World will look like an augmented lego reality?
Maybe it sounds like fiction for so many people out there ...
As we know, somewhere deep inside our souls and minds, we are still having our own inner child ... everyone of us ...
Nowadays, and, especially during this period of isolation and so on ... we, couls spend more time with our children ... more than ever ... Therefore, playing with lego could be one of the best options to create or re-create some original stories ...
This happened maybe to so many of you, experiencing the playground feeling once again with your children :-)
To create , using lego pieces or entire sets, it's something like you would compose an entire symphony ...
I remember, during this time-frame of isolation ( if i can call like that) :-) when my first fiction story came out, after me and my son, we've created it from simple lego characters and small pieces :-)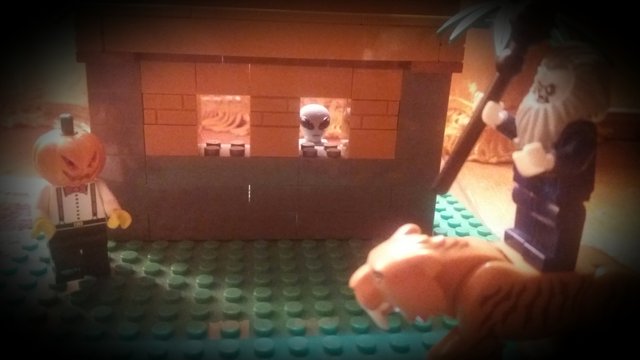 Having the Cryptonit Musa and CryptoSquash with their old friend Al Yen ... Out of nowhere ... simple but brilliant stories can be created ...
Through this Journey that have just started a few weeks ago, we've re-discovered characters like Jedi Yoda, Shaggy and Scooby or the new character inventions, like Master LukArt :-)
Here there are some of my photos that i've took together with my son:
Jedi Yoda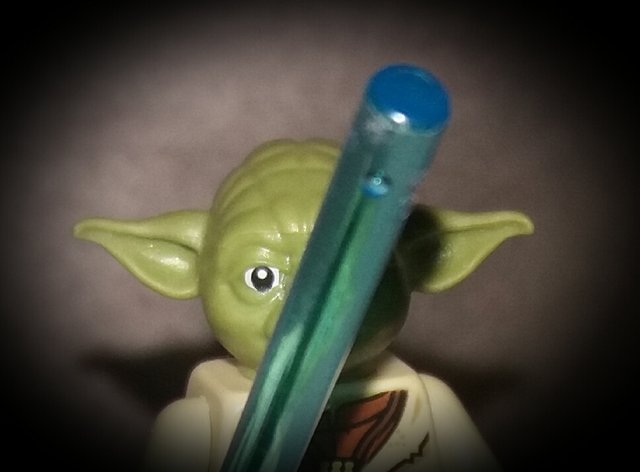 Master LukArt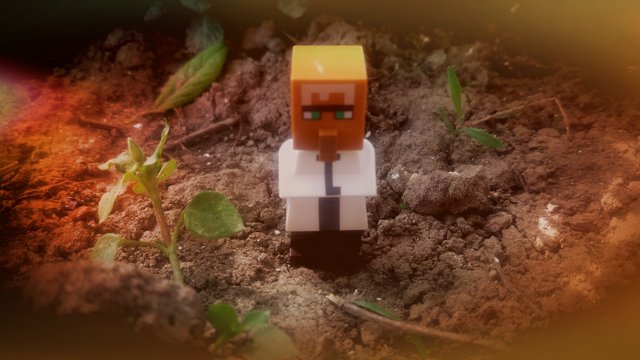 Scooby Doo and Shaggy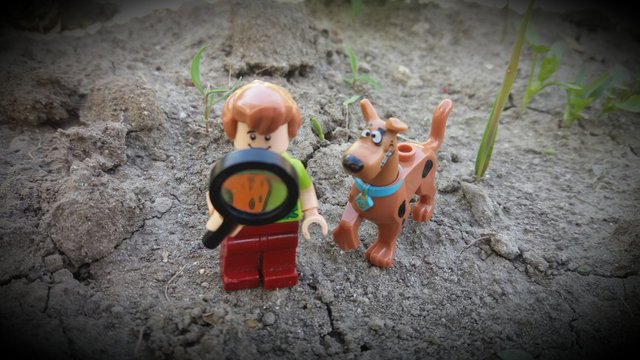 With such legends you can create your own stories, unique and filled with great adventures and mysticism ...
I guess, #lego will remain one of the best ways of playing with your children and this will grow in the near Future and maybe collections Scooby Doo, Star Wars, The Hobbit, Harry Potter will worth millions of dollars in value of #crypto currencies ...
What i am expecting is, like #amazon or #alibaba platforms, that #lego will cretate its own #token or #coin in matter #crypto space and maybe its own #blockchain ... would not be such a thing a miracle or at least a wise improvement for the #toys industry?
I think that my Journey will continue now with much more awesome stories with our lego sets ... I'm proud of my son as well, 'cause through this process, he can practice the art of #photography by taking most of the photos that we are using for our stories ...
Lego is a true form of #art as well.
Soon, we'll have more stories with awesome lego sets like this one:
Harry Potter and Goblet of Fire - The Ascension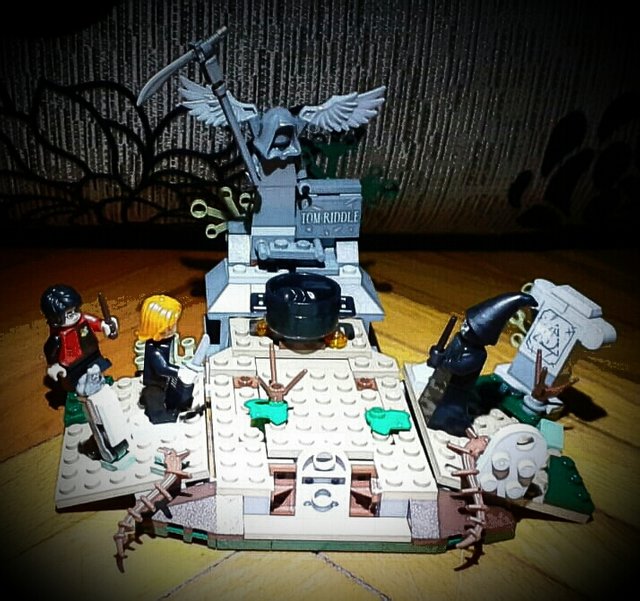 Even the stories we've created through lego characters like the ninjago ones will be awesome
You can see some of our creative photos with a touch of an Impressionist patina :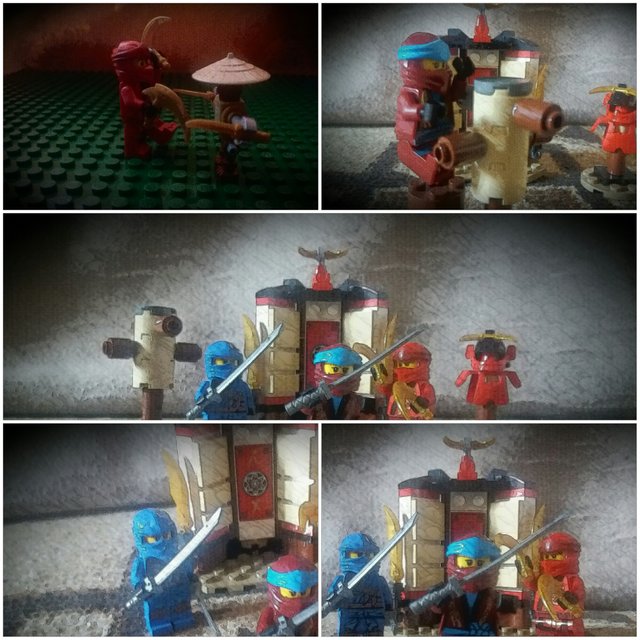 Through Times like these ones, We will enjoy our Journeys on the Sea of Creativity along with our Jedi Yoda and Master LukArt and i wish that all of you, especially who are parents, to navigate on this Infinite Sea of Creativity with your beloved children.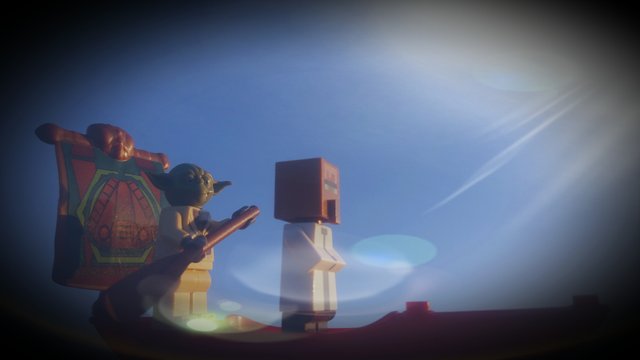 Have a great Day, Week, Month, Year ... and Years together with your children ...
Cherish every second of your Life ...